Hi friends! This mommy and me t-shirt set has been one of the top selling items from my Instagram this past week so I wanted to share here and also give you a quick adoption update!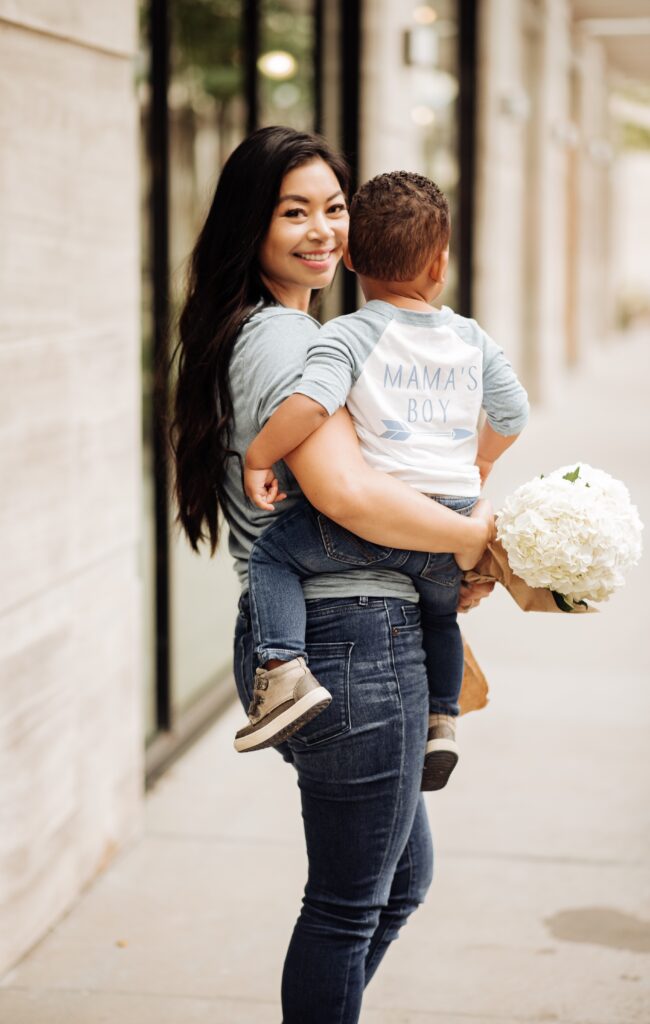 Our full outfit details can be found here and I also found a ton of other cute mommy and me sets that I will link below. Ummm, we need all of them! 🙂

So many of you have been so sweet and continuously checking in on us so I wanted to be sure to give you all an update on our expected adoption day as I know we are all excited for it! So long story short, 2 months ago we had the court hearing where they terminated rights of baby Weaver's birth parents. Although, I hate the way that statement sounds it is actually the outcome we were all praying for. For the 12 months prior to that date we had some scares and there was always a possibility that a blood relative was going to be able to gain custody of our sweet boy. Of course, if we felt that was the safest, most loving environment for him than that's what we would have wanted but unfortunately that wasn't the case. From day one we knew he was our son and had faith that God (and the state of Texas 🙂 ) would make it final in no time. So you can imagine our overwhelming tears of joy when the judge said "rights of xxx, xxx, and xxx are terminated. I order that the child not be removed from his current placement." I was crying, Brandon was squeezing my hand so tight I knew he was crying inside. I started saying thank you and hugging everyone that was standing in front of the judge with us. I'm pretty sure I even hugged the bailiff and an attorney who wasn't even a part of our case LOL.  
Aside from the official adoption day, that was the day we had been looking forward to for 12 months. We had hoped it would come sooner but we are just so thankful it came. 
So what happens now? The next step is paperwork and once all of the paperwork is processed the judge will give us a court date which will be our official adoption day. OMG, I tear up just thinking about it. Although, we had hoped it would before the end of the year, our current judge did not get re-elected so our case is getting pushed to 2019. So with that and some other circumstances we are looking at an official adoption day at the end of March or beginning of April. So bummed you won't be able to see our sweet boys face until then but I promise I am going to spam you all with all of his life's pictures once that time comes! 🙂
Thank you all for your sweet prayers and messages. If you are new around here I have part of our adoption story here and here but you can always feel free to email me with any questions, info@roselynweaver.com. 
xo, Roselyn