If you know Brandon, you know his love for his home state is SO real so it only made sense to have a Texas themed celebration for him!
Due to current events, we decided to do something small at home with Brandon's closest friends. Thankfully some of the wives have become some of my closest friends too!
Even though the get together was small, I still wanted to make the decorations, food and desserts special!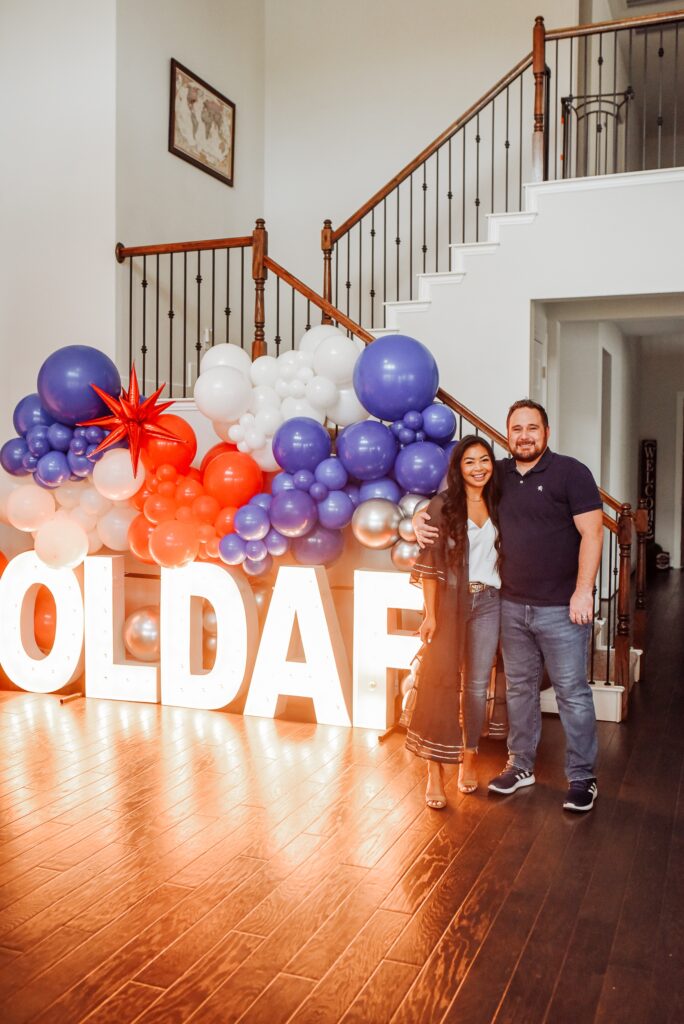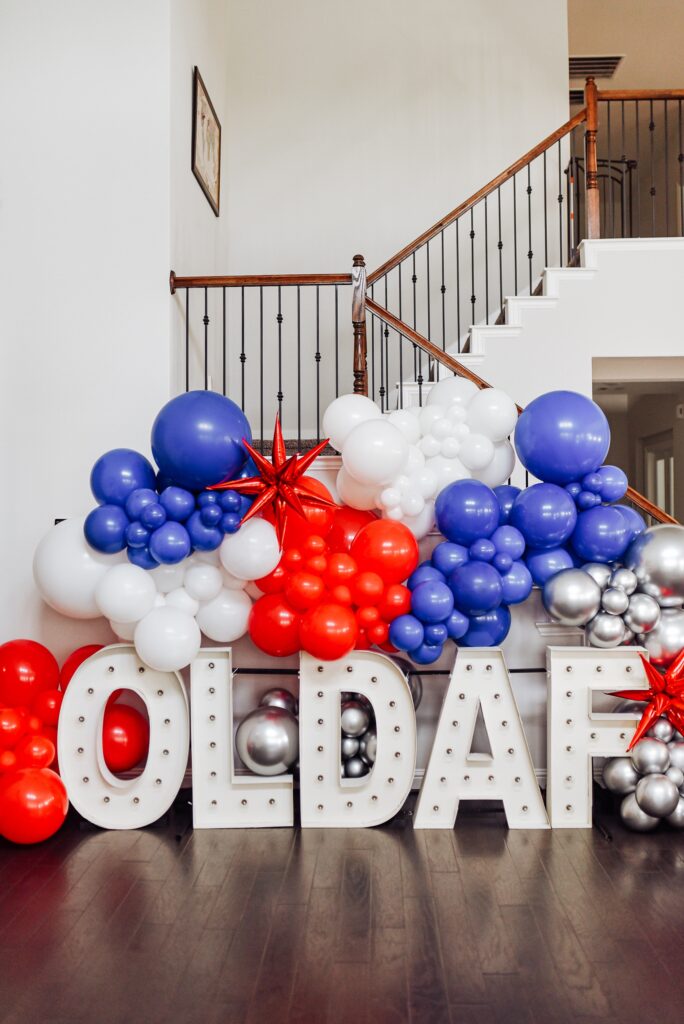 Balloons | Posh Pop Balloons is ran by two mompreneurs who are as sweet and talented as can be! They absolutely blew me away with this 20 ft garland!
Marquee Letters | Alphalit Houston has been my go to for these light up marquee letters! We used them for Brandon's sisters drive by baby shower. You can have them spell anything you want but I opted for something funny! 🙂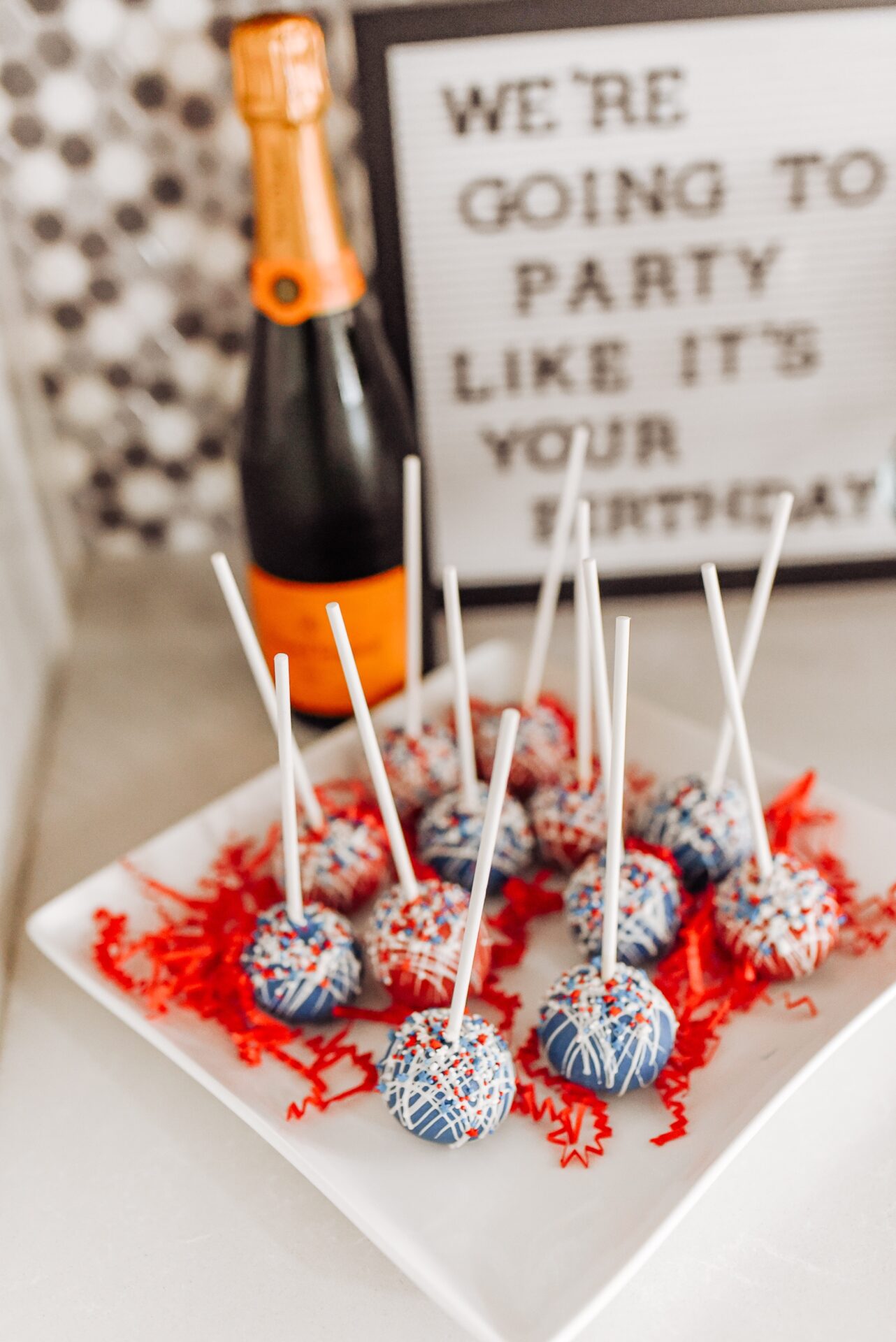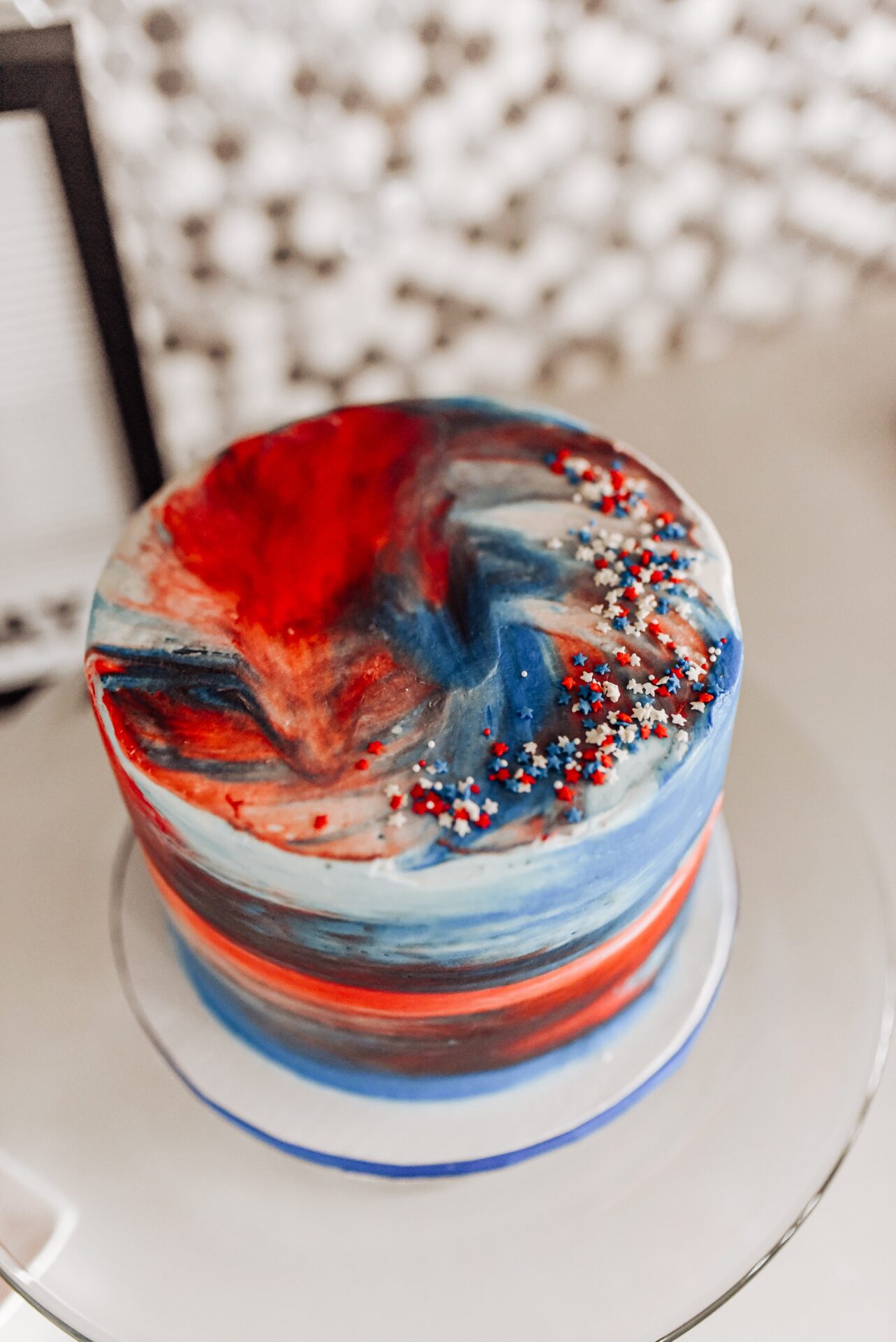 Cake and Chocolate Covered Strawberries | Ya'll know my absolute favorite bakery is Gali's Goodies! They have done Landon's birthday cake (shared here) and one of my best friend's baby shower cake (shown here) and my SIL's baby shower cookies (shown here). They never disappoint! Brandon is a chocolate lover so she did a chocolate cake with strawberry and nutella filling! Yum!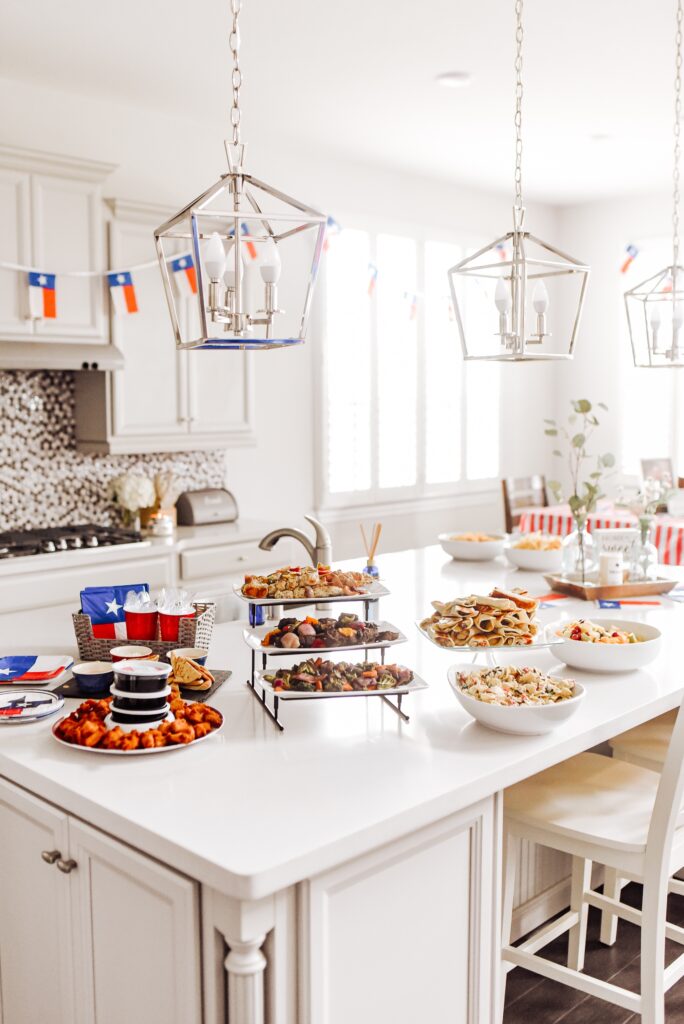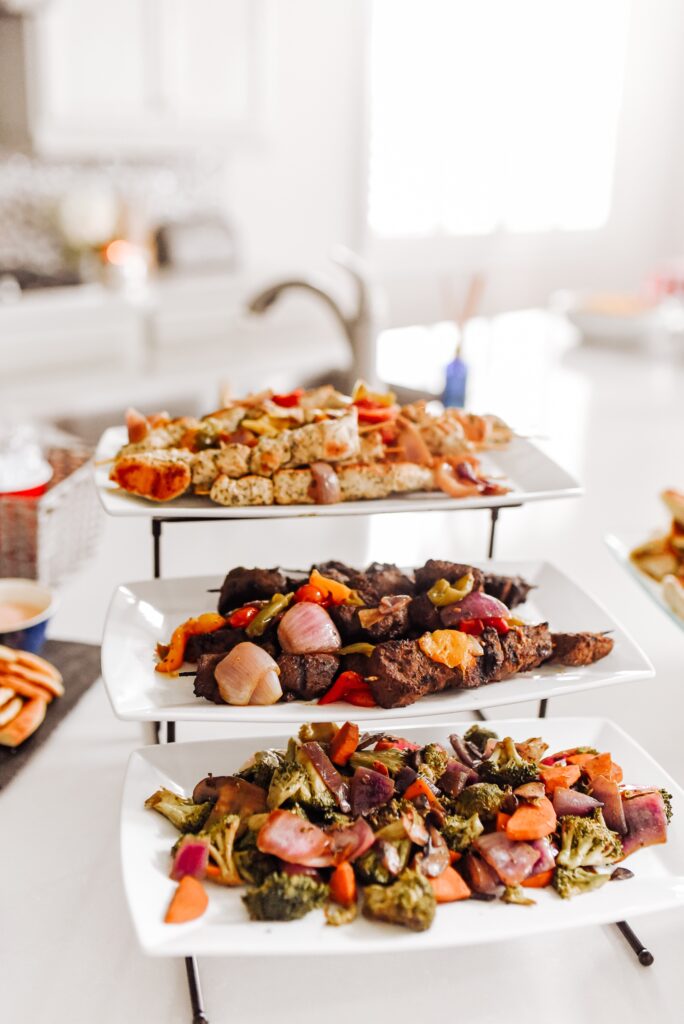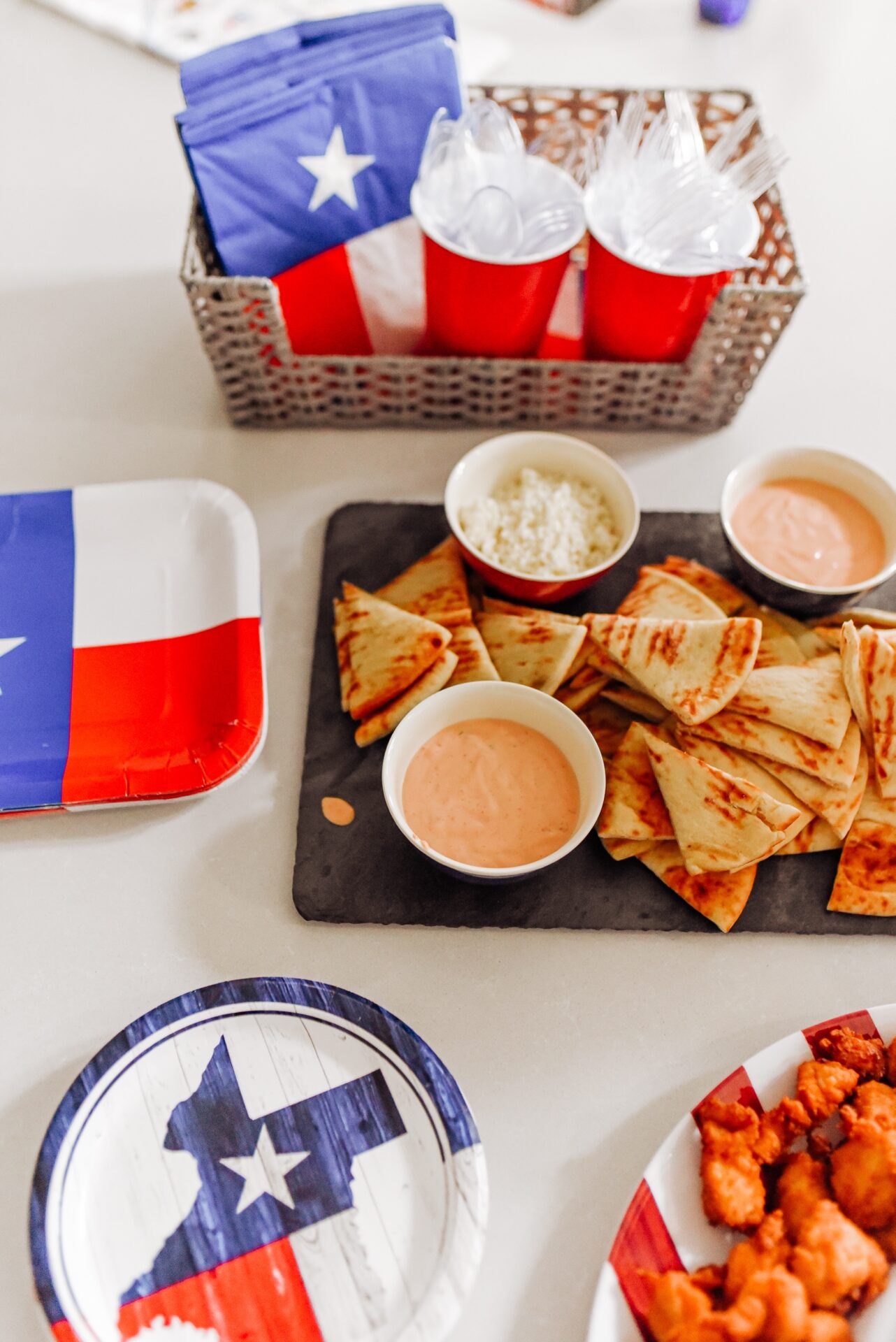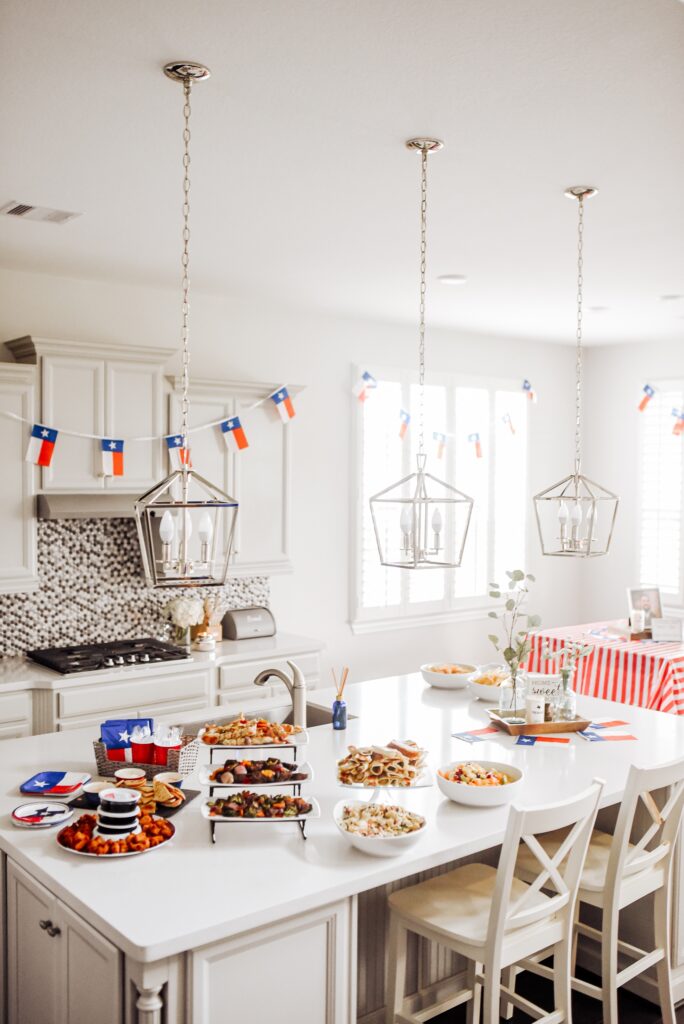 Food | Zoe's catering coming in clutch for a wife and mama running around doing all the things and not having time to worry about cooking! We used them for Landon's 1st birthday as well! Their food is so good and always a crowd pleaser!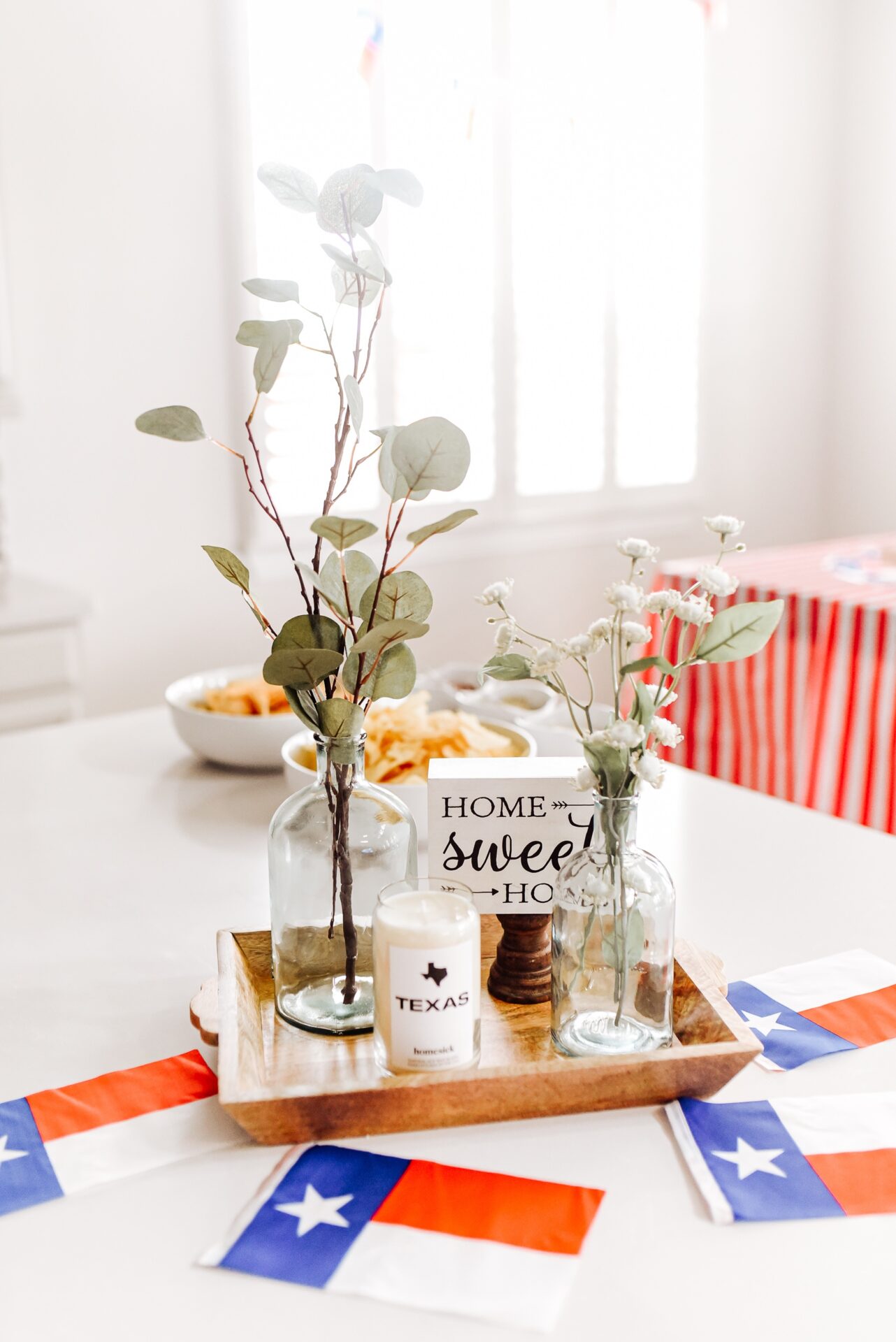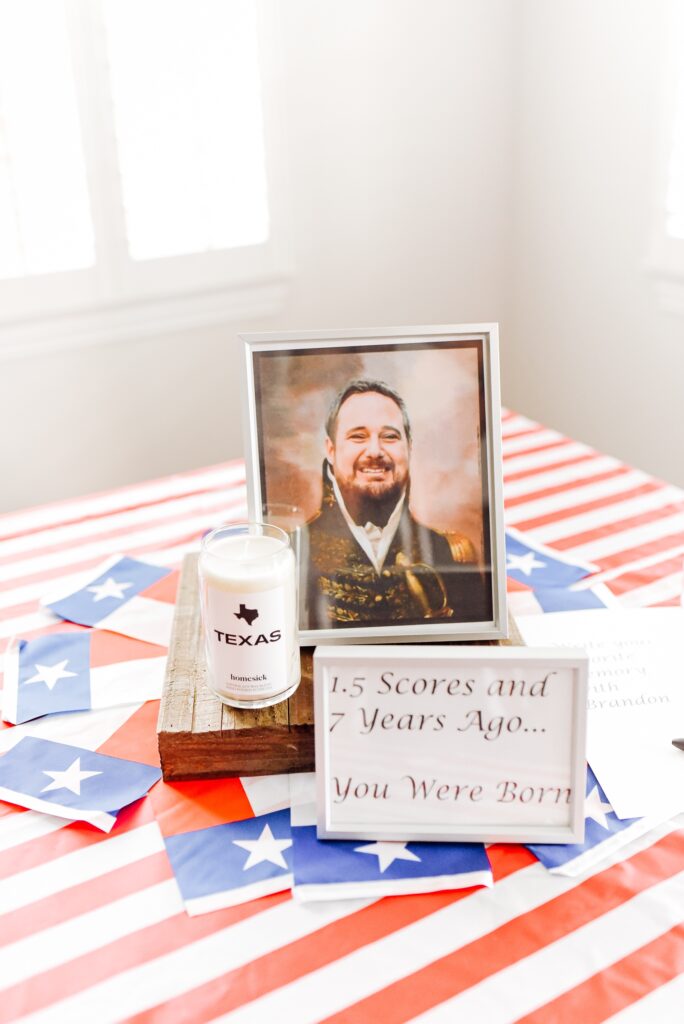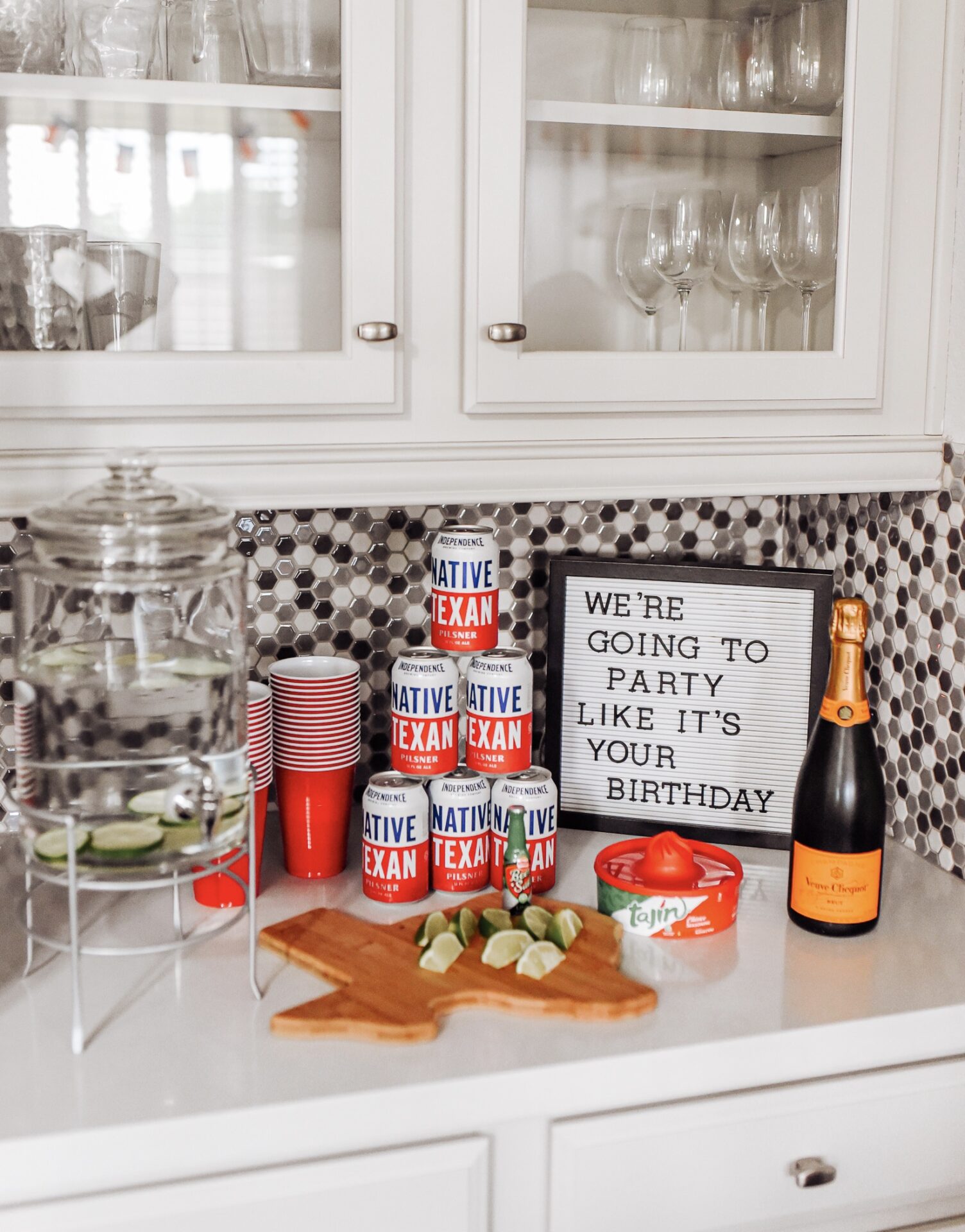 Most of the decorations I purchased from Amazon and I'll link everything below.

This amazing and hilarious photo was a PDF proof from Masterpiece Co because I was still waiting for the actual portrait to arrive.
I found this beer the day of at Total Wine and although neither of us had tried it before, it fit the theme perfectly so of course I bought it LOL.
Brandon is so easy to celebrate so we had the best time celebrating him! So thankful his best friends and wives have become like family. It makes moments like these even more special!