You went wild over this more dressy try on from Nasty Gal so I am going to upload all of my Nasty Gal finds here for easy finding if you need to go back for size referencing!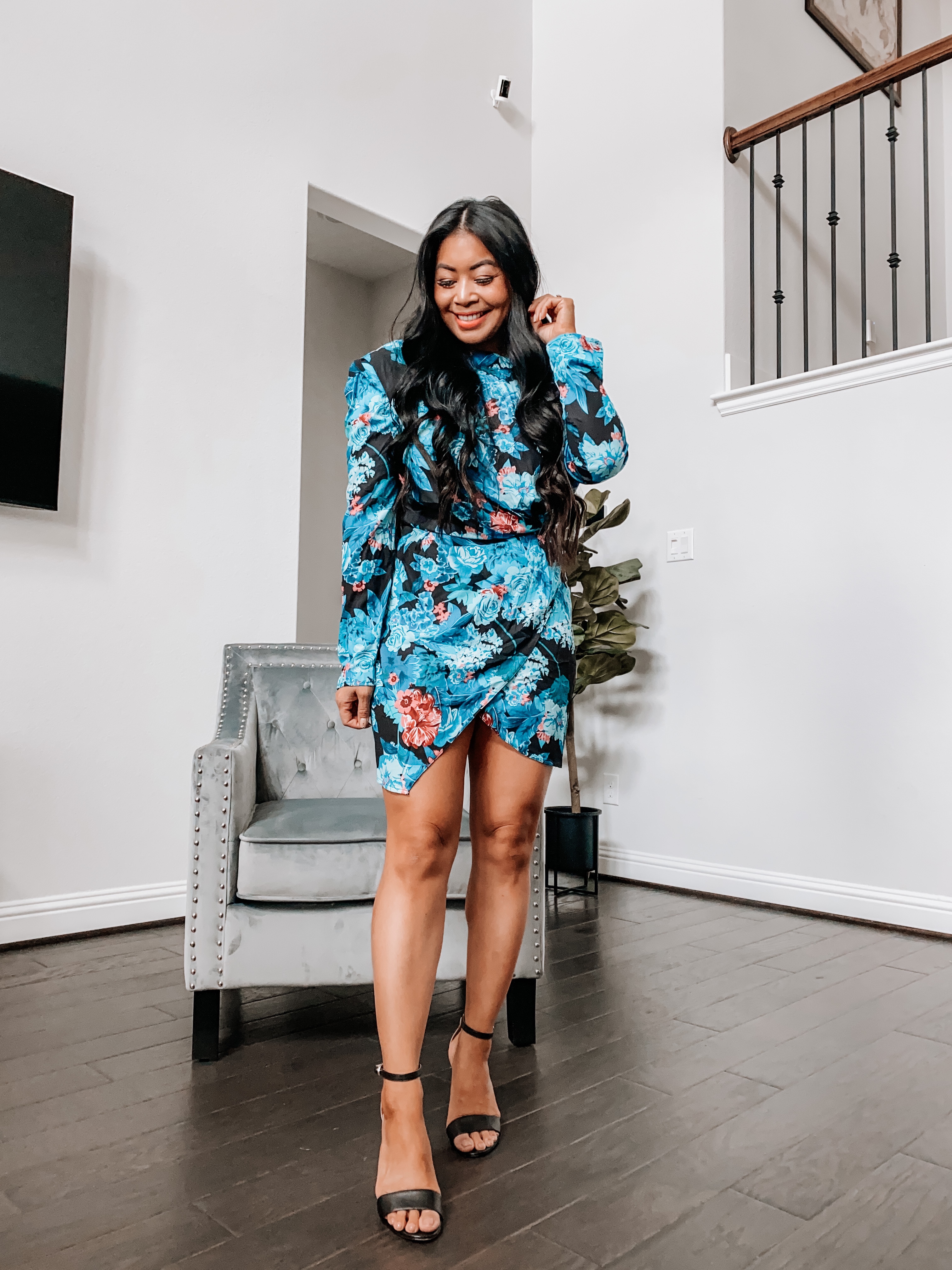 Floral Mini Dress | I am typically a 4 in most retailers but I feel like Nasty Gal was a little bit all over the place with sizing on my last orderl. I would highly recommend sizing up one in this dress and even two if you have a bigger booty or are taller. This dress is a true mini 🙂 but I think my favorite from this latest haul!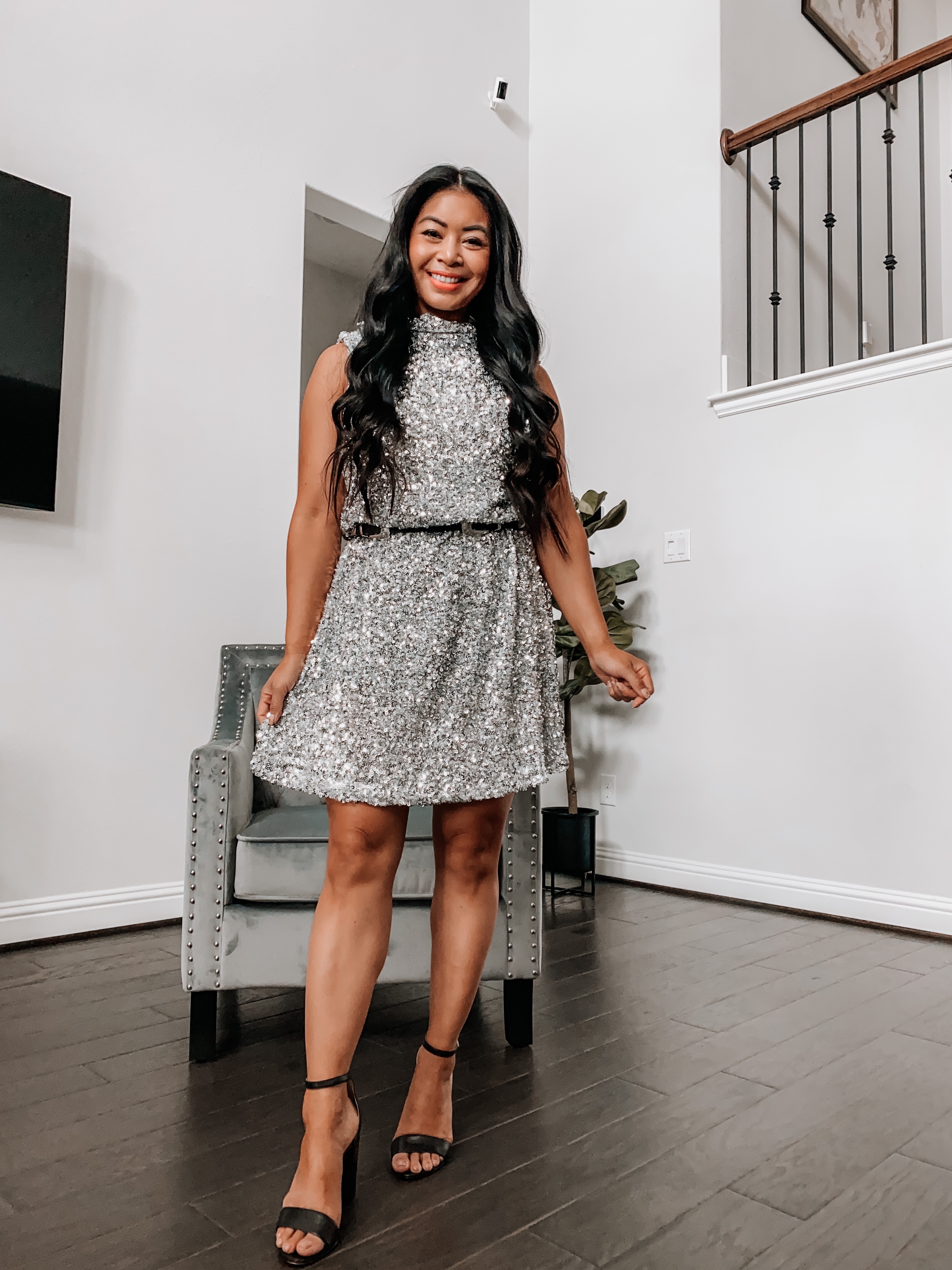 Silver Sequin Dress | Wearing a 4 in this dress. It is a big longer than I was expecting so I belted it to give me that mini dress look! Looks so cute belted and if you are taller it would be great without the belt too! Also just saw they added this color! Same as the sequin top below!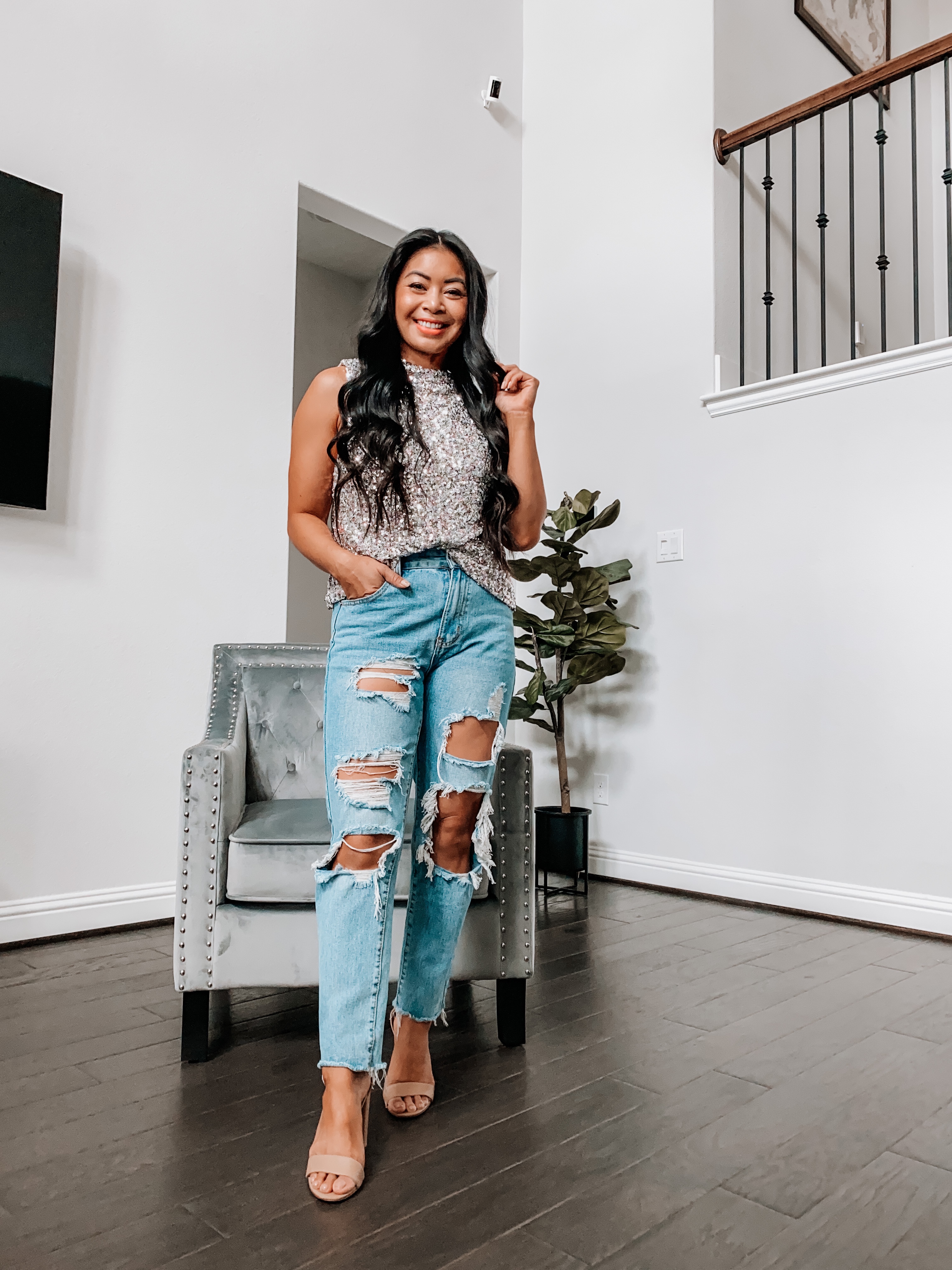 Sequin Top | Wearing a 4 and I love how it looks with distressed jeans. My jeans are from Nasty Gal maybe 1 or 2 years ago so linking similar ones here.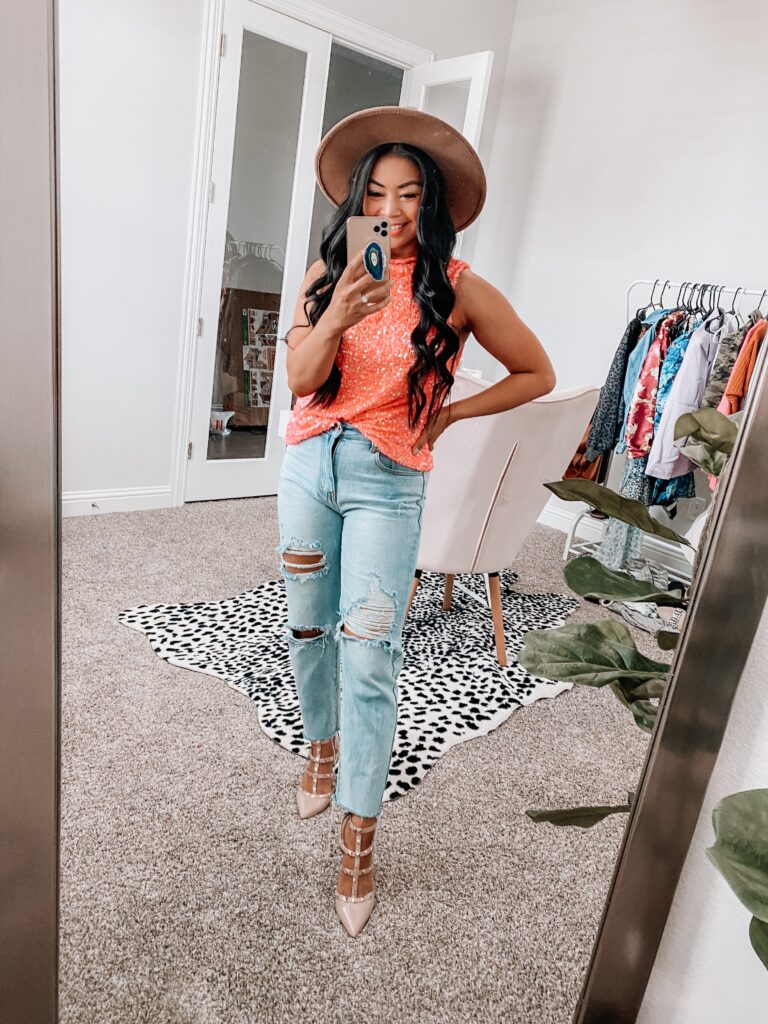 Pink Sequin Top | Yes of course I needed it in pink too!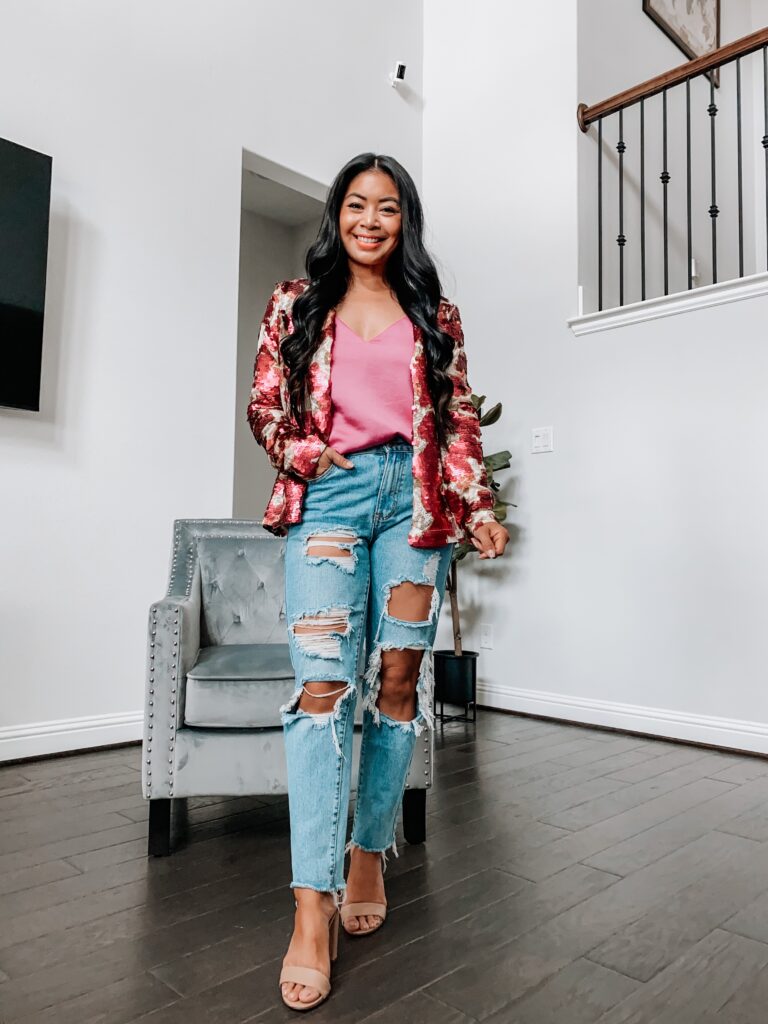 Sequin Blazer | Because who doesn't need a pink sequin blazer?! I know I did! | Wearing a medium here but exchanged for a small.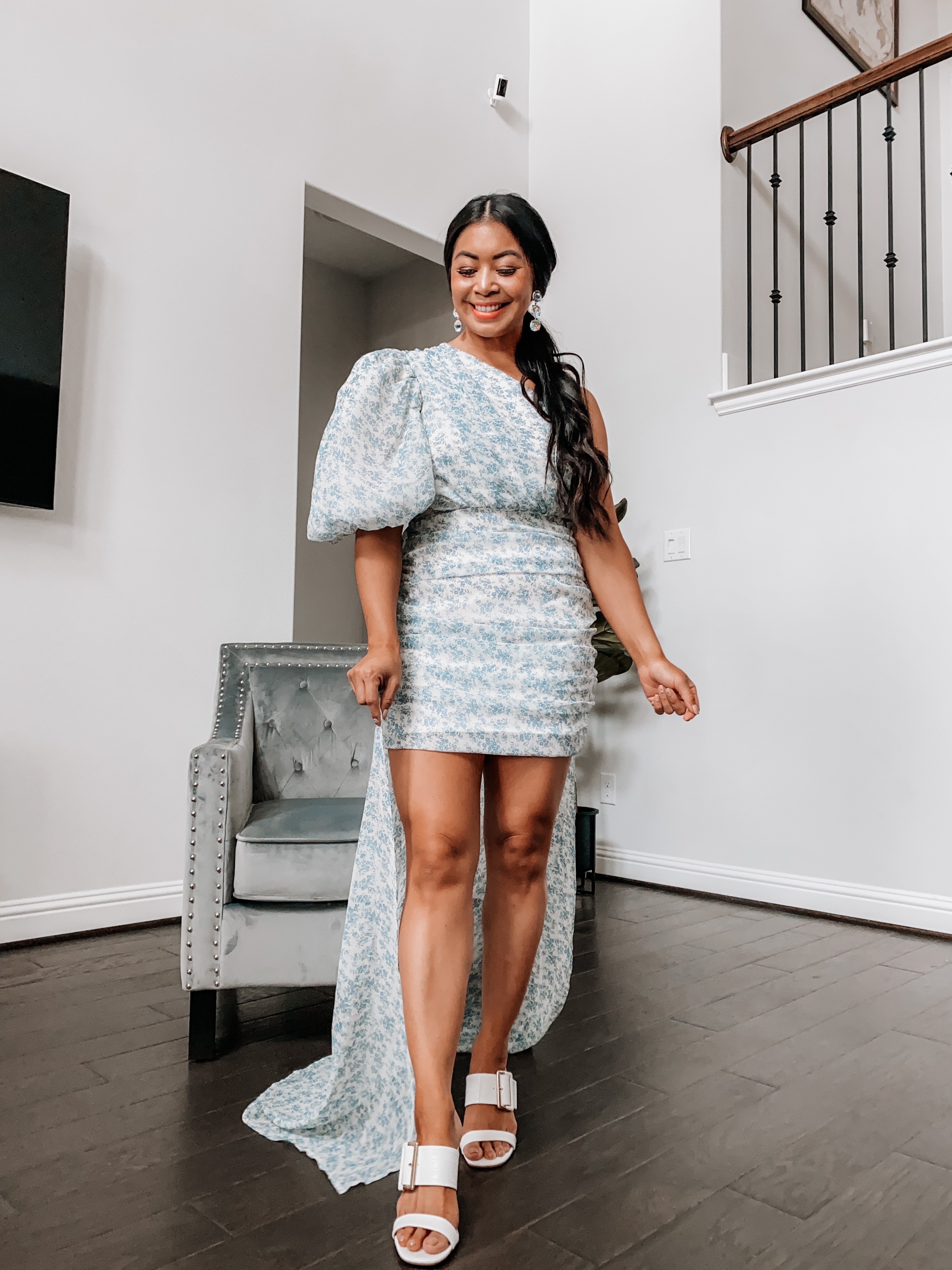 One Shoulder Dress | Wearing a 6 here. The dress of our affordable dreams come true! I am not surprised about how quickly you sold the sizes out so I am linking other equally beautiful one shoulder dresses here, here and here.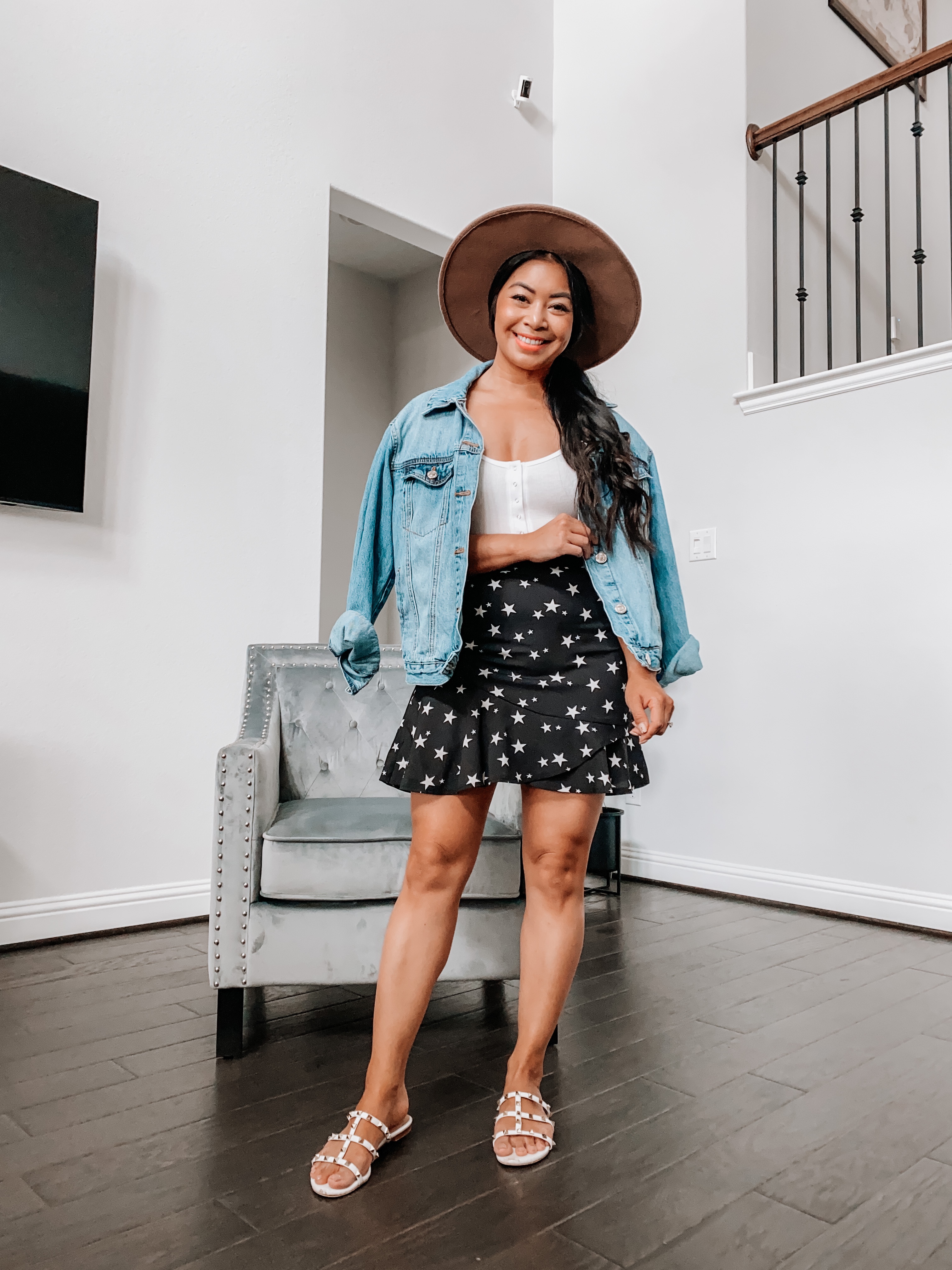 Star Print Skirt | Wearing a 6 here. So cute to elevate a casual look. This bodysuit I have shared from Red Dress Boutique before and this jacket is one I wear all the time LOL.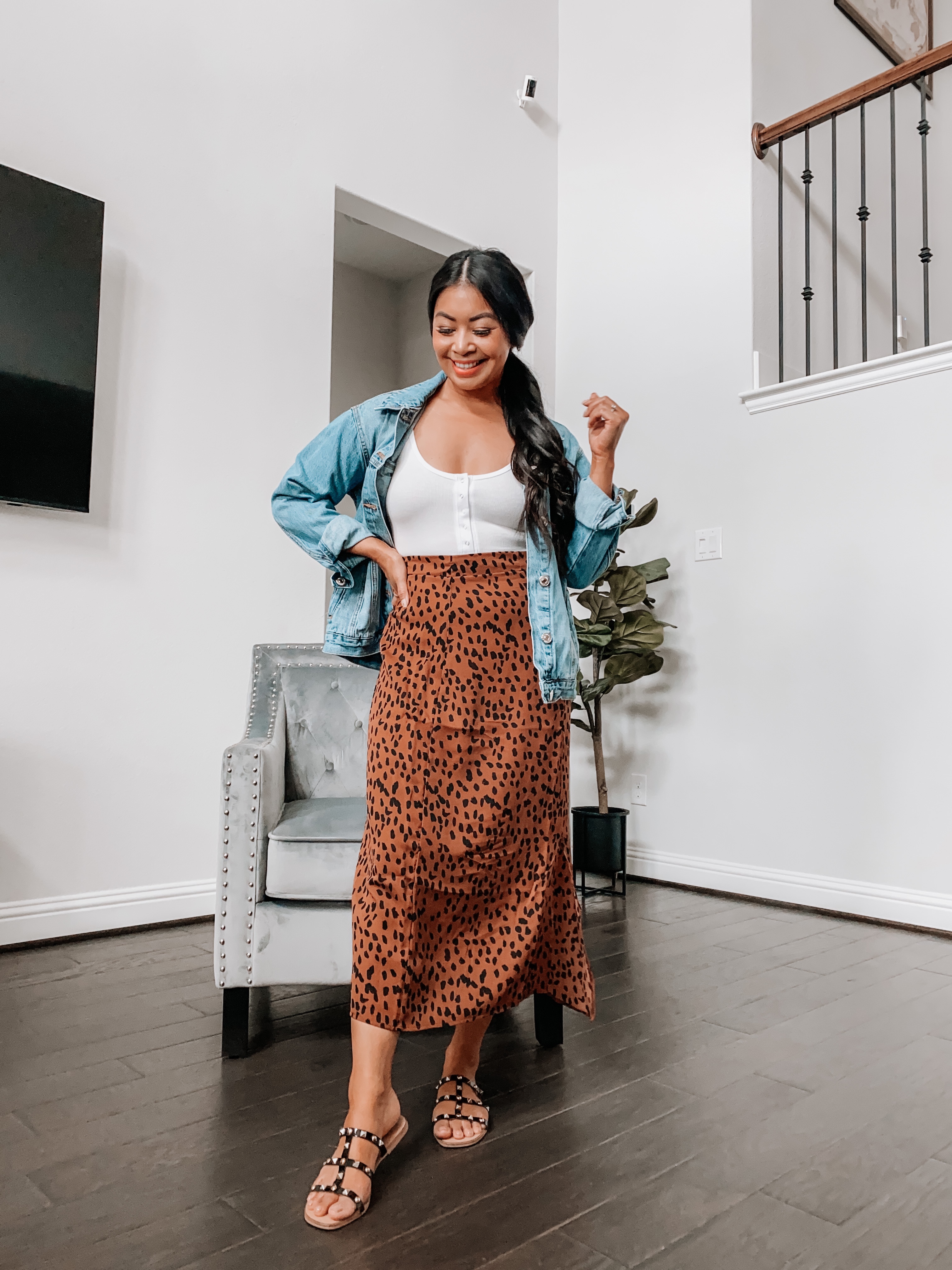 Leopard Print Midi Skirt | Ya'll sold this one out so linking a similar one here. Same bodysuit and jacket from the outfit above 🙂
Thank you for loving this try on as much as I did!

Shop items featured in this post by clicking the item or price below: