Hi friends! Gosh, it is such a crazy time right now that I don't even know what to post. I am just continuing to pray for God to take away some of this anxiety and I will try my best to just be a shining light and fun space for all of you to escape to!
So to put a big smile on everyone's face today, I am sharing the sweetest baby shower that we threw for one of our best friends, Margret, last month. The theme was To The Moon and Back and I absolutely loved how everything came out! And most importantly Margret loved everything too!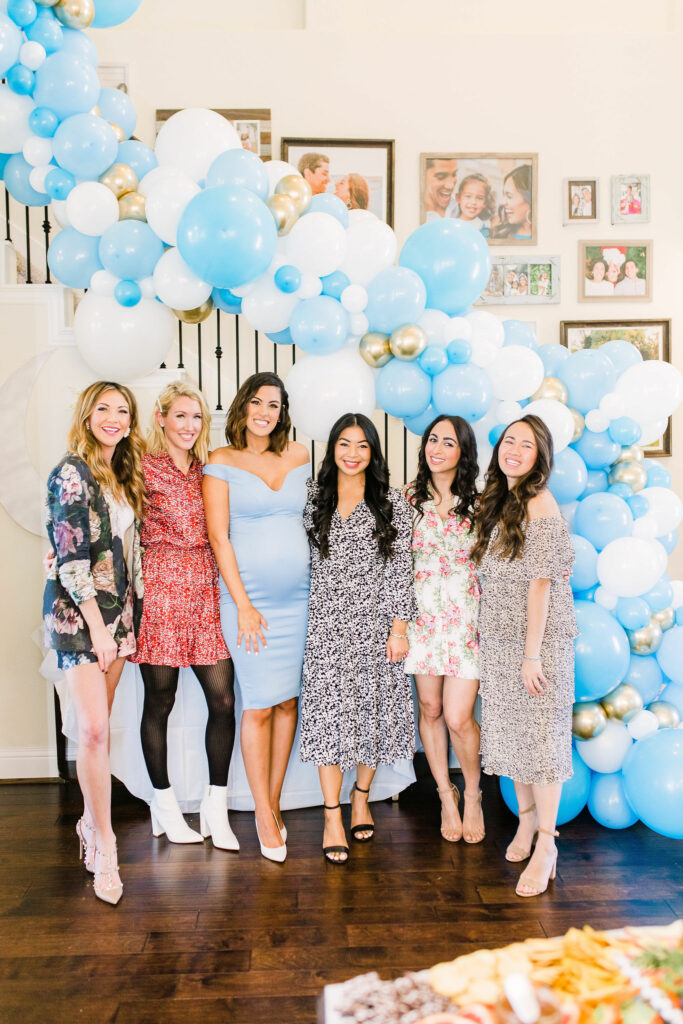 We wanted to keep the baby shower simple yet chic with touches of white, gold and baby blue for baby boy on the way! The hostesses, Keli, Rebekah, Mashid, Annie and I divided up tasks and I must say we basically nailed every detail lol. We wanted to be sure Margret had the baby shower of her dreams and by the smile on her face I think we did pretty darn good!
Balloons: The beautiful balloon arch added such a special touch to the baby shower and made for the perfect photo opportunity. It was one of the first things you saw as you walked in and definitely set off the perfect first impression. This bigger than life arch was made by Balloons by Isabella.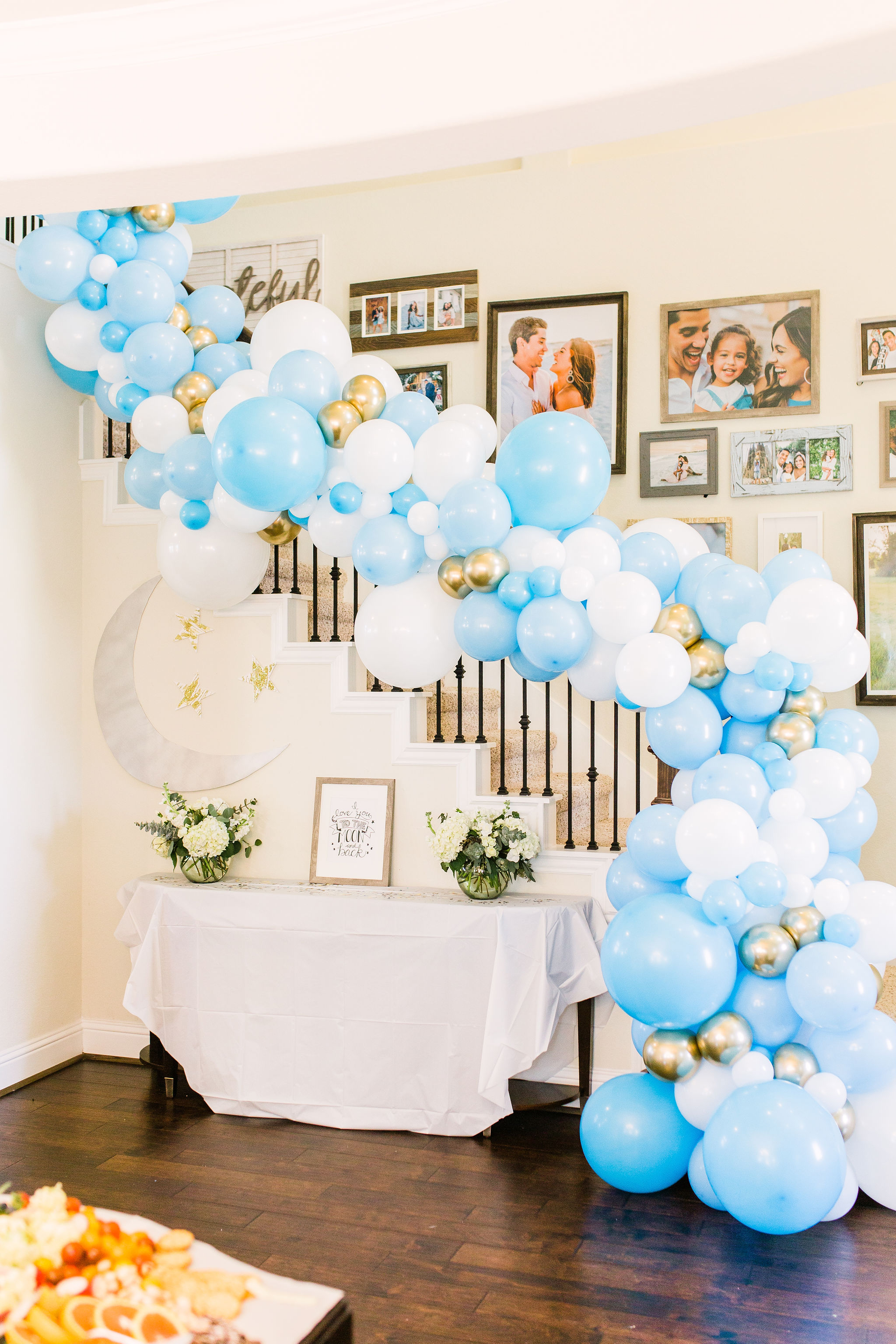 Tables and Chairs: I always turn to Sky High Party Rentals for Landon's parties. They have tables, chairs, outdoor games, bounce houses, cotton candy machines, basically all the things! I was so happy to see they had these 6 foot garden tables and white chairs to add a special and elevated table and chair look to Margret's event. I would highly recommend them for your next event.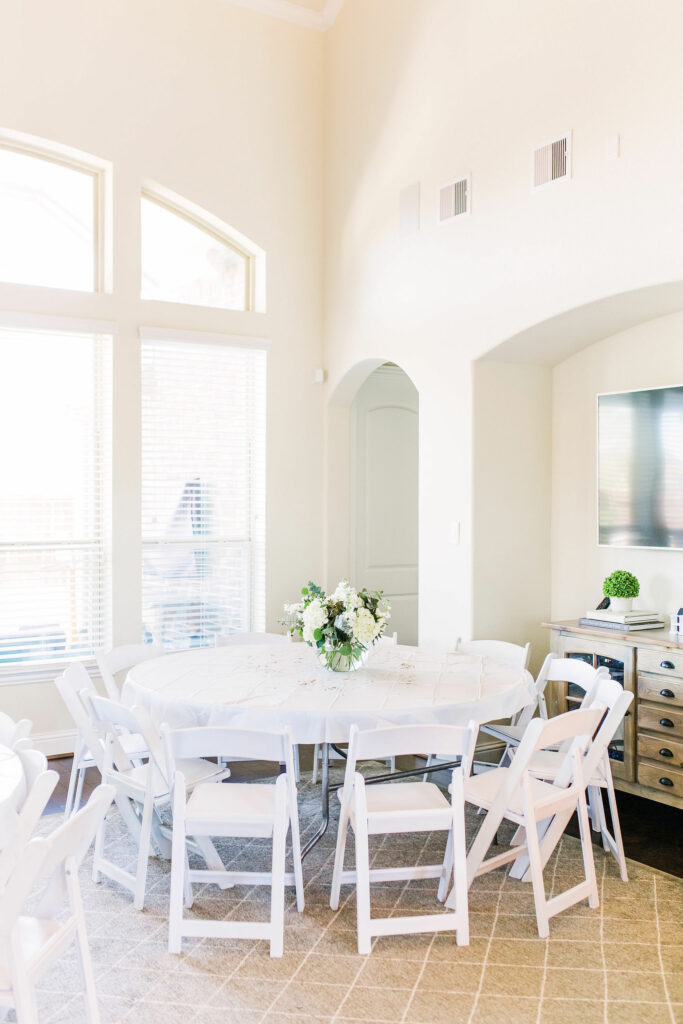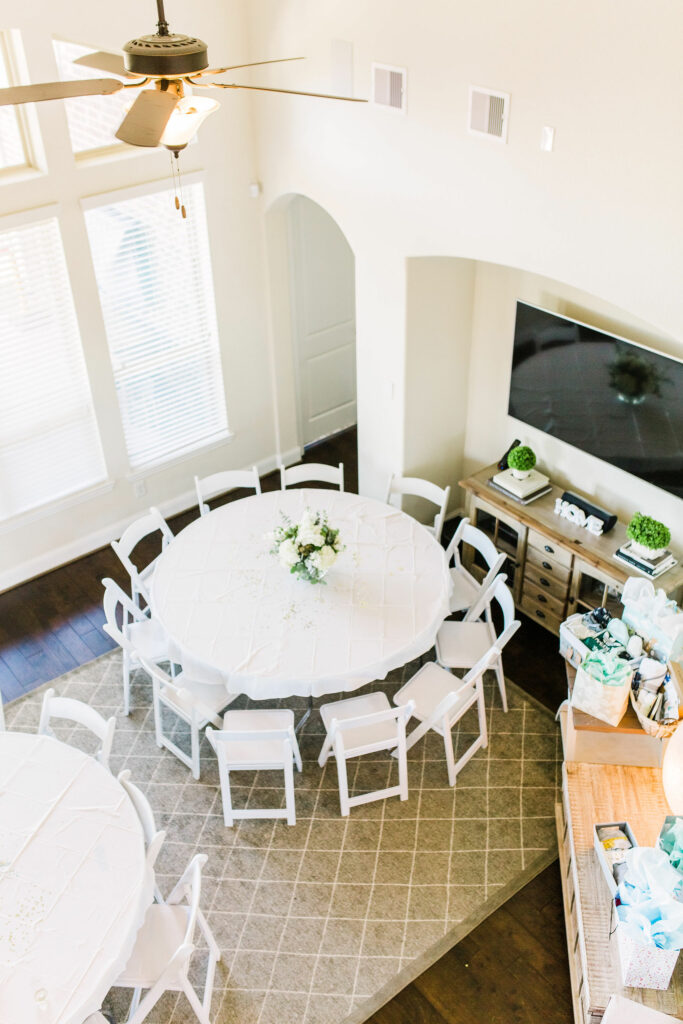 Grazing Table: Can we take a second to appreciate this grazing table of all of our dreams come true?! Margret really wanted the grazing table for her baby shower. The hostesses and I were Pinteresting (is that a word?!) and brainstorming on how to make the perfect, larger than life charcuterie board but at the last minute found Legendairy Katy. I mean, I know the girls and I may have done an okay job but holy smokes Legendairy Katy killed it! I am so glad we left it up to the professionals here! LOL. This was way more than we could have ever imagined. People were so in awe over it. It was so pretty we almost didn't want to dig in! But once we did, it was just as delicious as it was pretty and we couldn't stop eating it lol.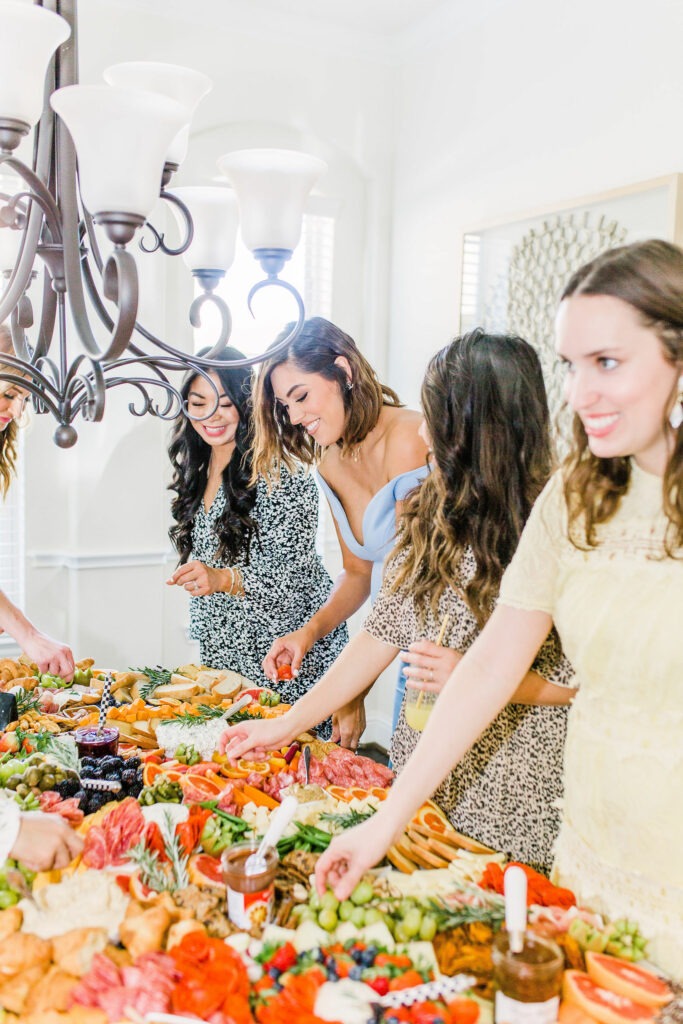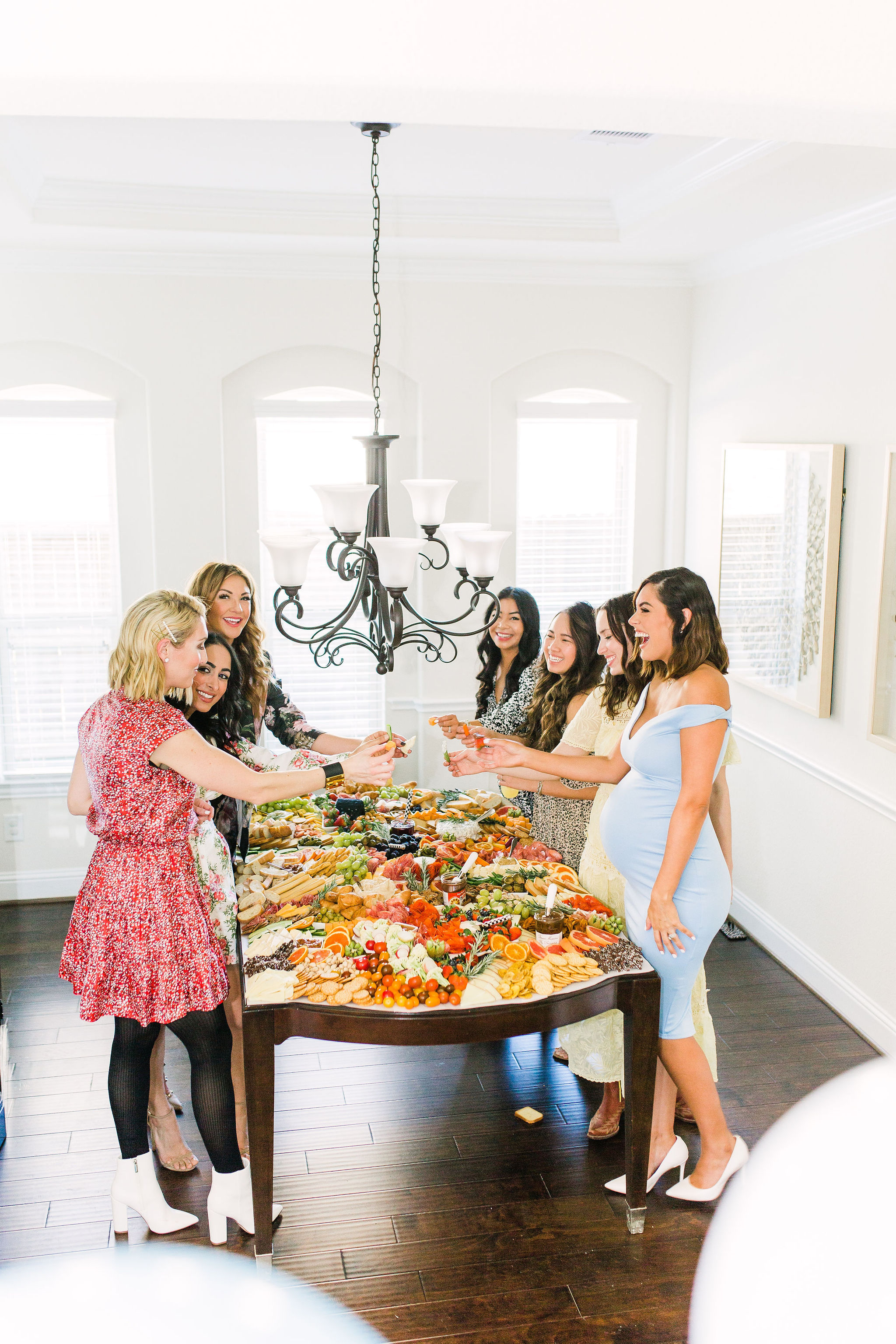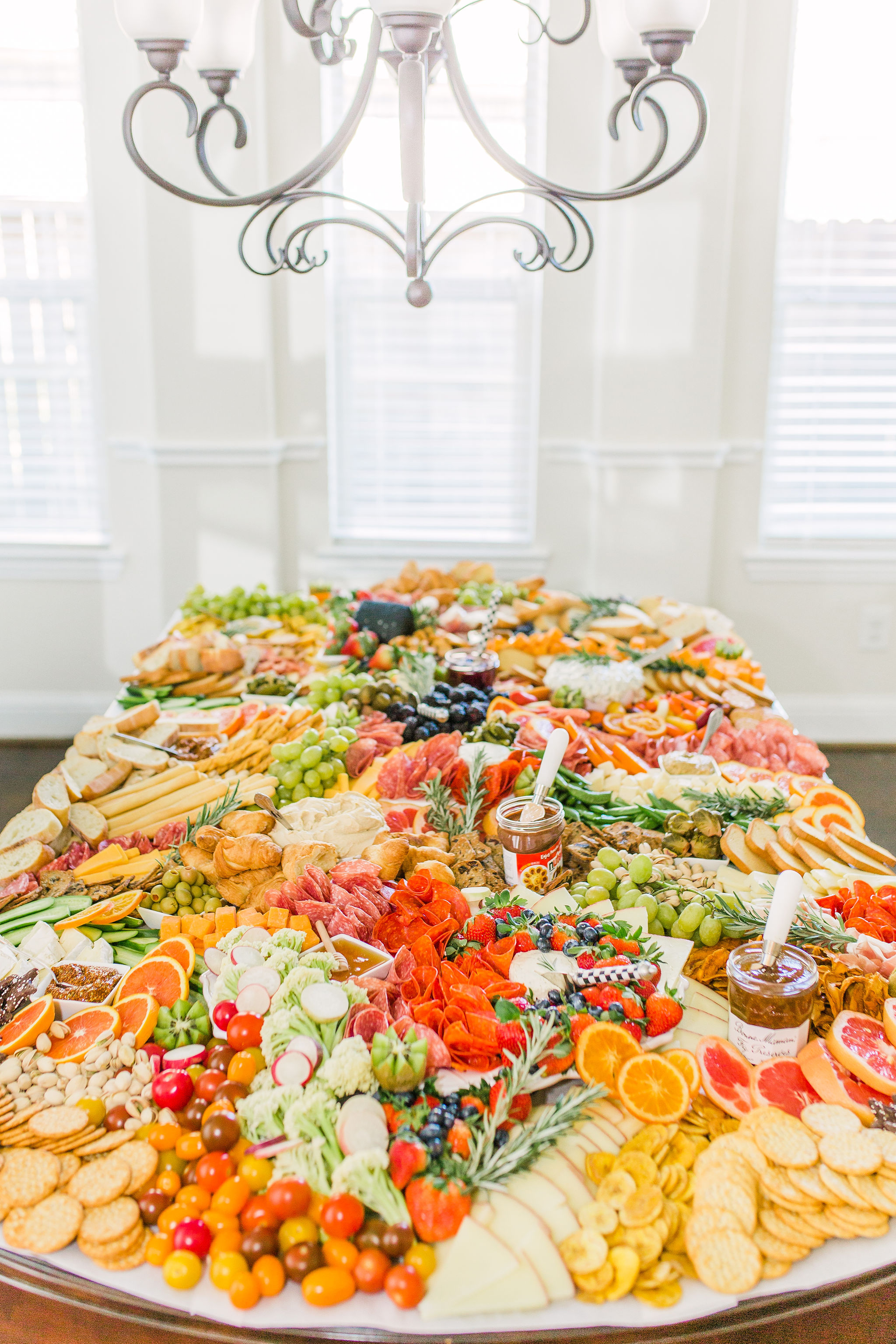 Baby Shower Cake and Desserts: Gali's Goodies did such an amazing job on the desserts but I am not surprised! We sent them some cake inspiration and they beyond nailed it! I loved how they designed the simple yet chic, half naked cake. The to the moon and back cake pops were beyond our expectations and the white chocolate covered strawberries were amazing too. Not only are their desserts as cute as they come but they are extremely delicious! They also did Landon's carnival themed birthday cake last year. Check that out here.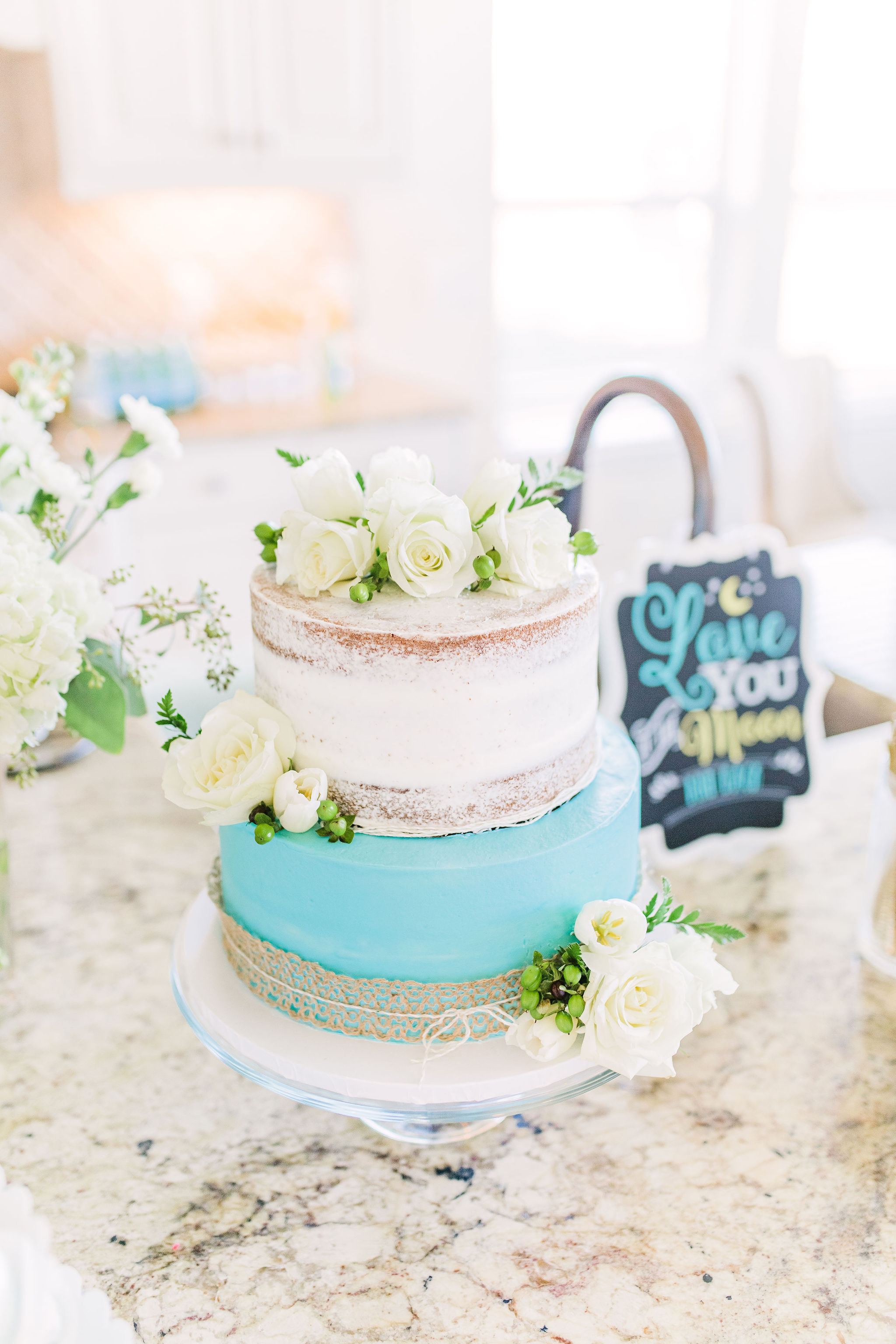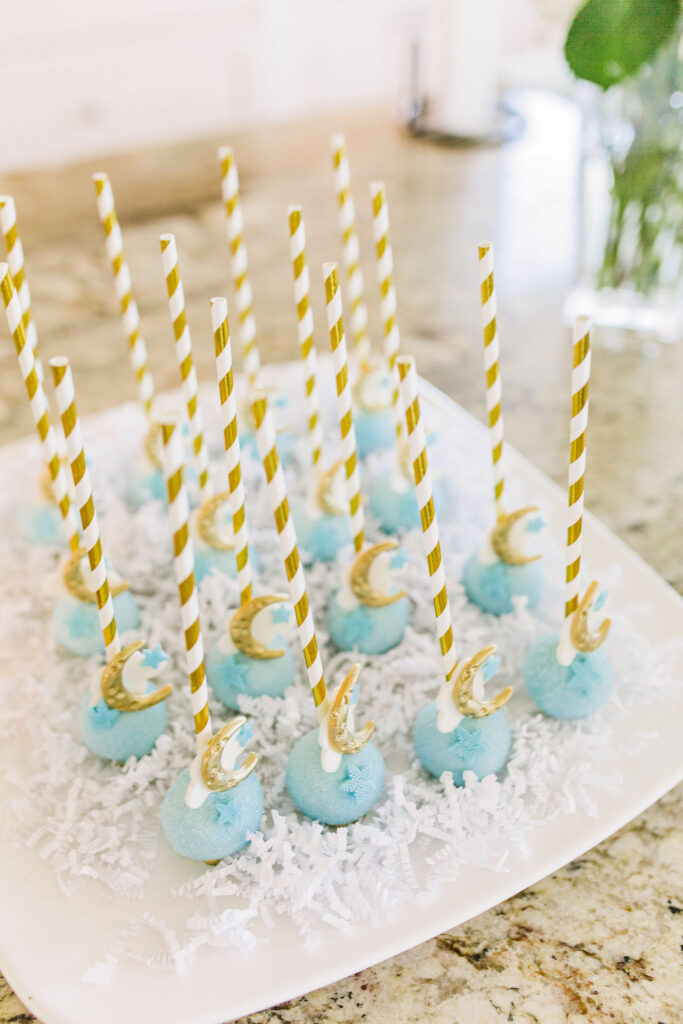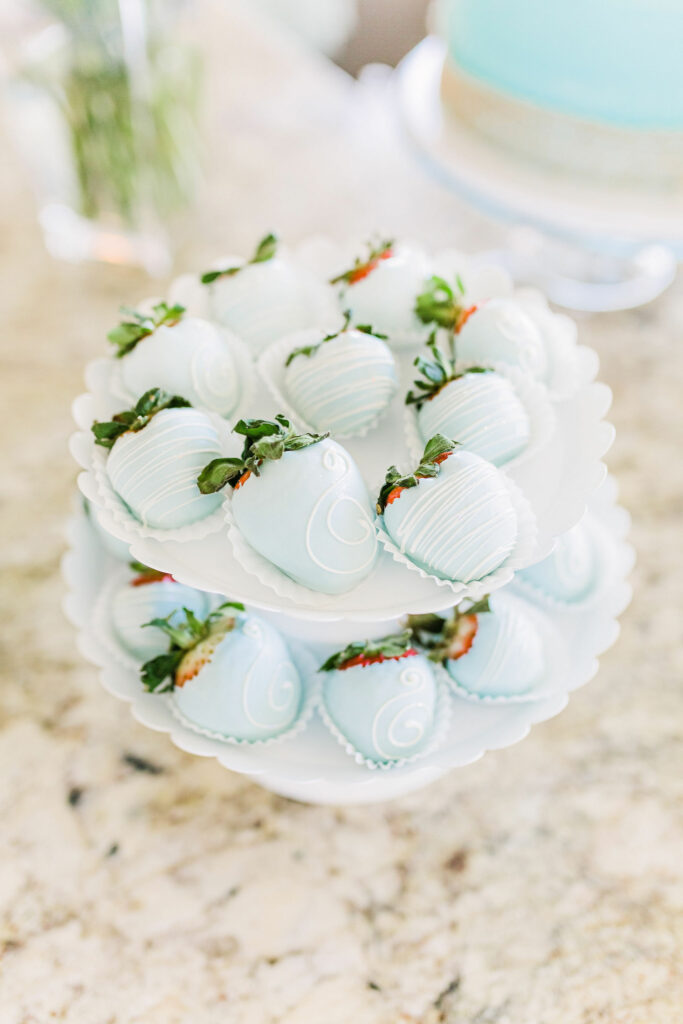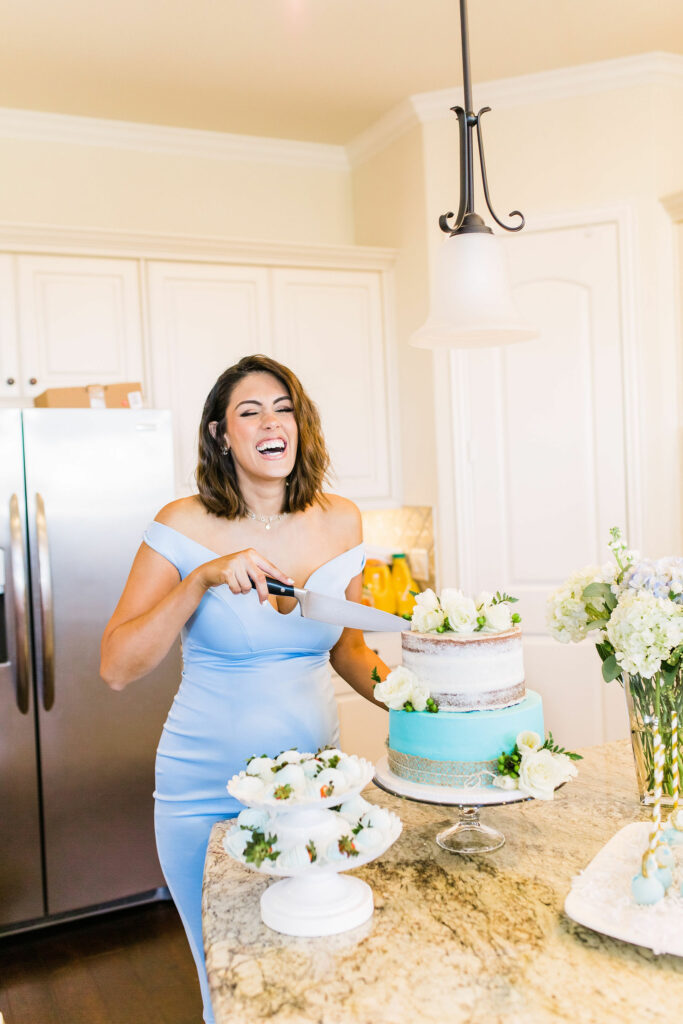 And look how happy mama is! That was the icing on the cake! Pun intended!