Happy Monday dear friends! What an amazing weekend we had! As you probably know by now by the blowing up of my Instagram stories, our adoption is finally FINAL! Ahhhhh! We are so so happy right now. And we are so thankful a lot of our family was able to come in for our special day.
The moment they introduced us for the first time, officially as the Weaver family. OMG, crying all over again. I kept thinking that after almost 2 years I maybe I wouldn't cry on the day of the finalization. Boy was I wrong. My sister was like, "you were standing there fine and then the tears starting starting rolling down your cheeks so fast". I am so thankful Yash was there to capture it all. I cannot wait to watch the video from that point of view and to share it with all of you!
I waited exactly 683 days to share our sweet Landon's face with you but whose counting LOL . So basically I have a million and one pictures I need to catch up on for those 683 days 🙂 Today I want to share 10 of our "firsts" with you!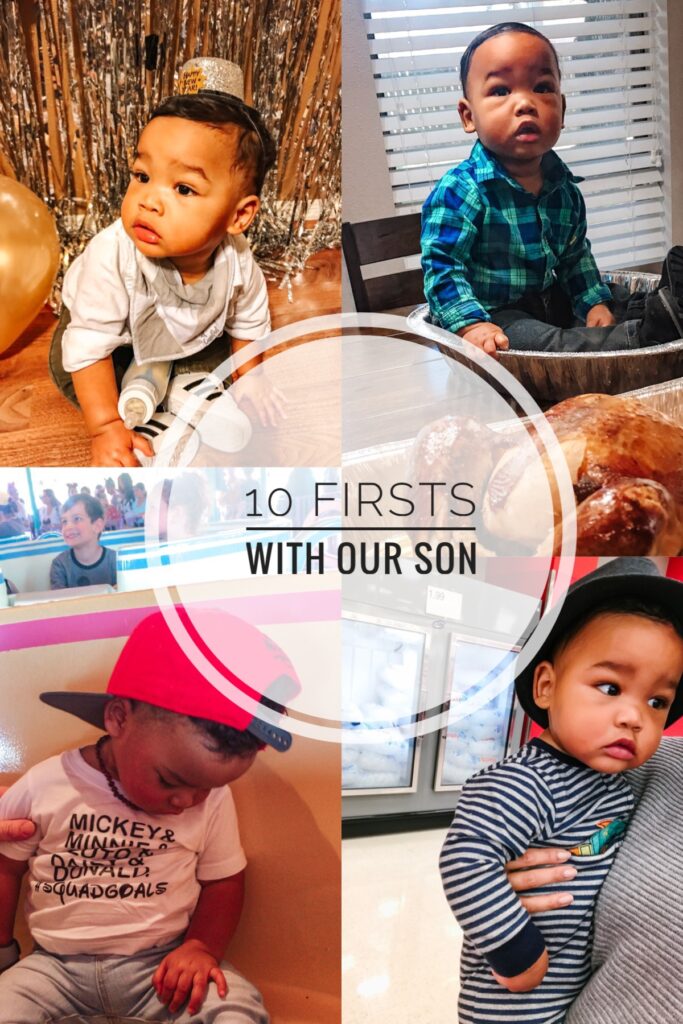 1. Our First Night Together
November 6, 2017
I remember opening the door for the first time when the CPS case worker brought our sweet Landon home. I thought he was the sweetest boy I had ever seen! My second thought was "did they get his age wrong?" LOL! He was a big 7 month old!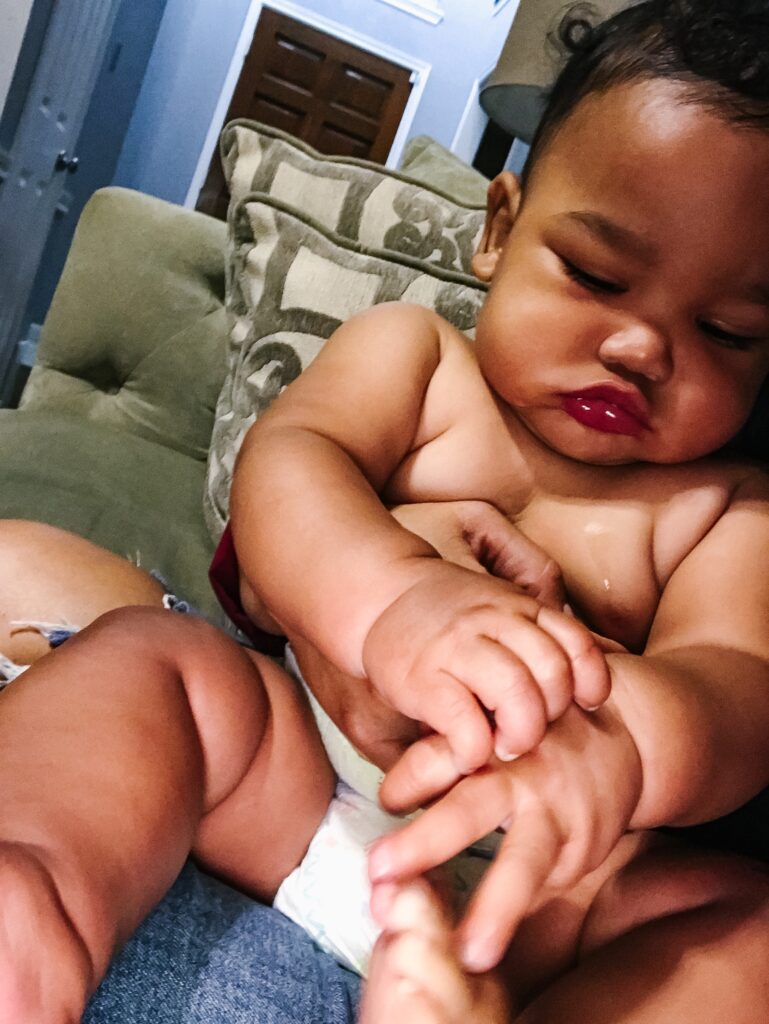 When I put him to bed that night I just stared at him like "we are so meant to be". It was like he was always there.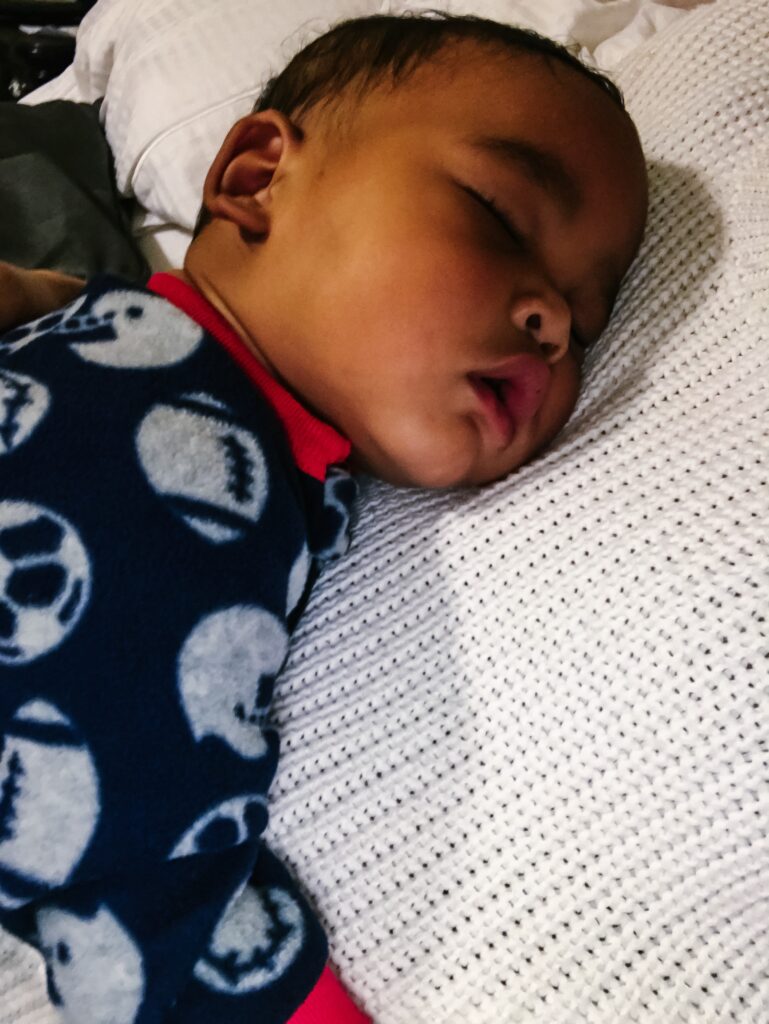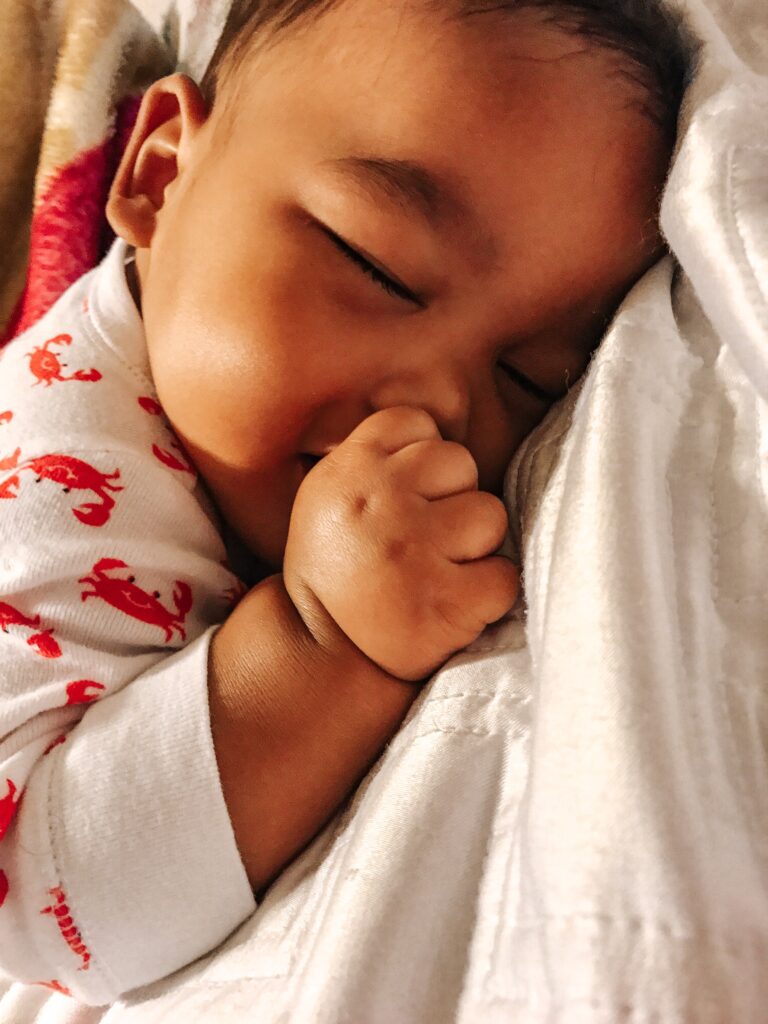 2. Our First Target Trip
November 7, 2017
Naturally we were at Target on our second day together 🙂 Of course to buy us matching outfits and also because we found ourselves at the store every day that week since we literally had NOTHING the day we got our placement phone call. You can read more about that whirlwind of a day in this blog post.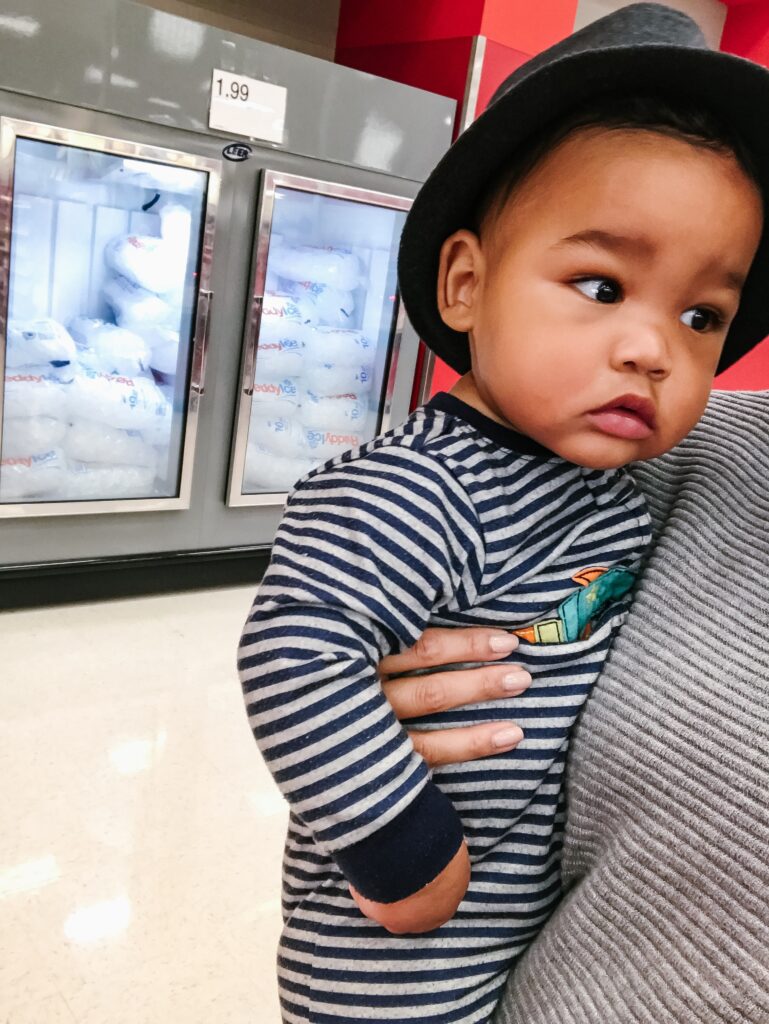 And then of course I had to bring him home and do his first photoshoot LOL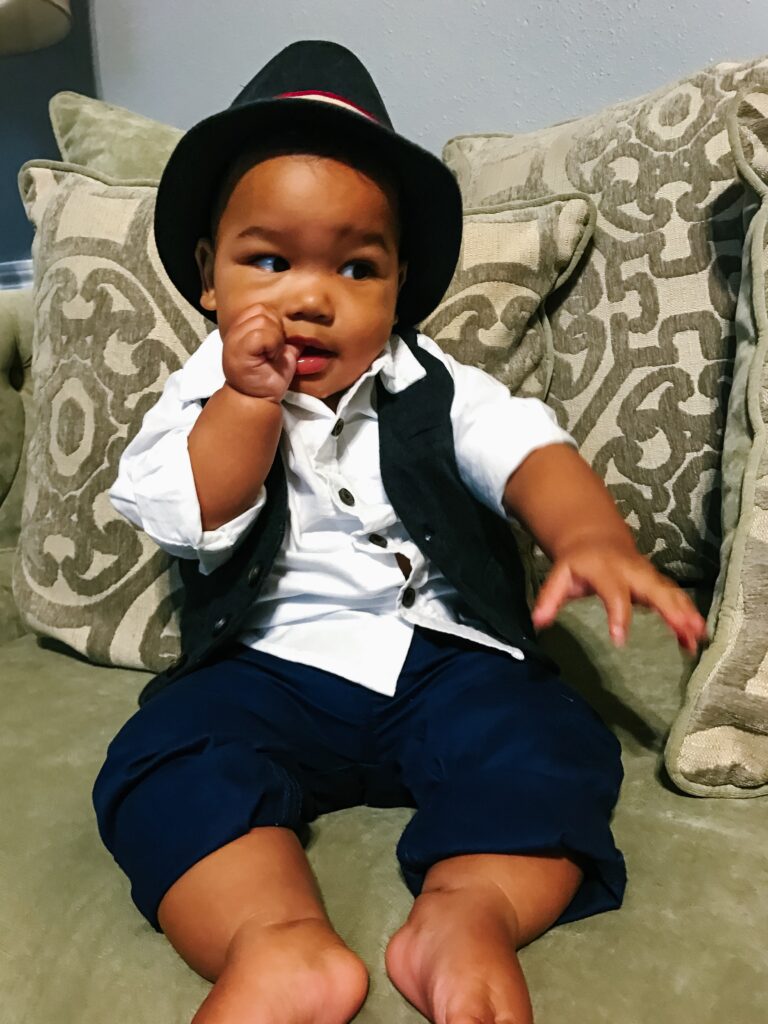 3. Our First Family Photo
Omg, this photo makes me so happy! So many of our friends came to see us that weekend and my best friend Rach was like "let me take a family photo of you guys". I hadn't even thought about it because I had just been snapping pics of him all week. Thanks Rach!!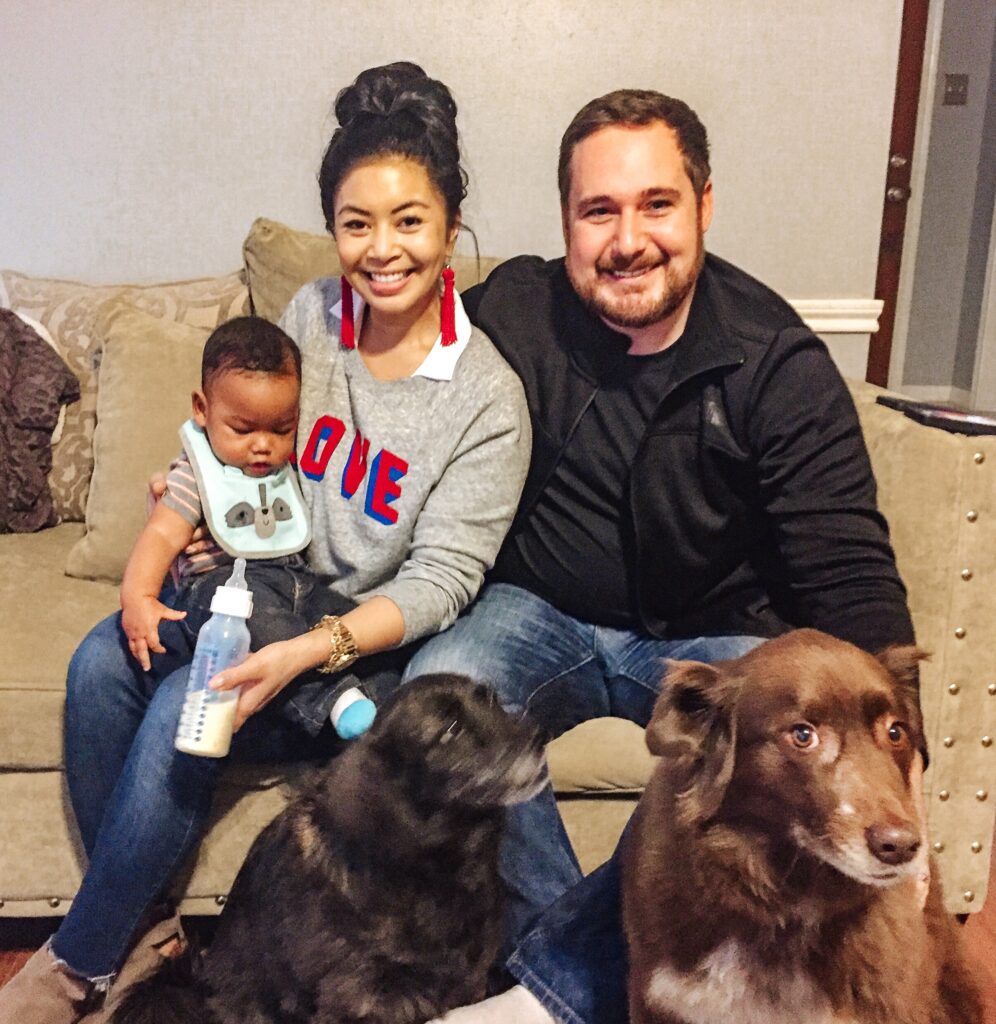 4. Our First Thanksgiving
We actually went to his aunts house that year to celebrate Thanksgiving but we decided to cook a full on Thanksgiving feast at our house as well. Even if it was just the 3 of us, we felt like we had to since it was our first Thanksgiving as a family of 3. 🙂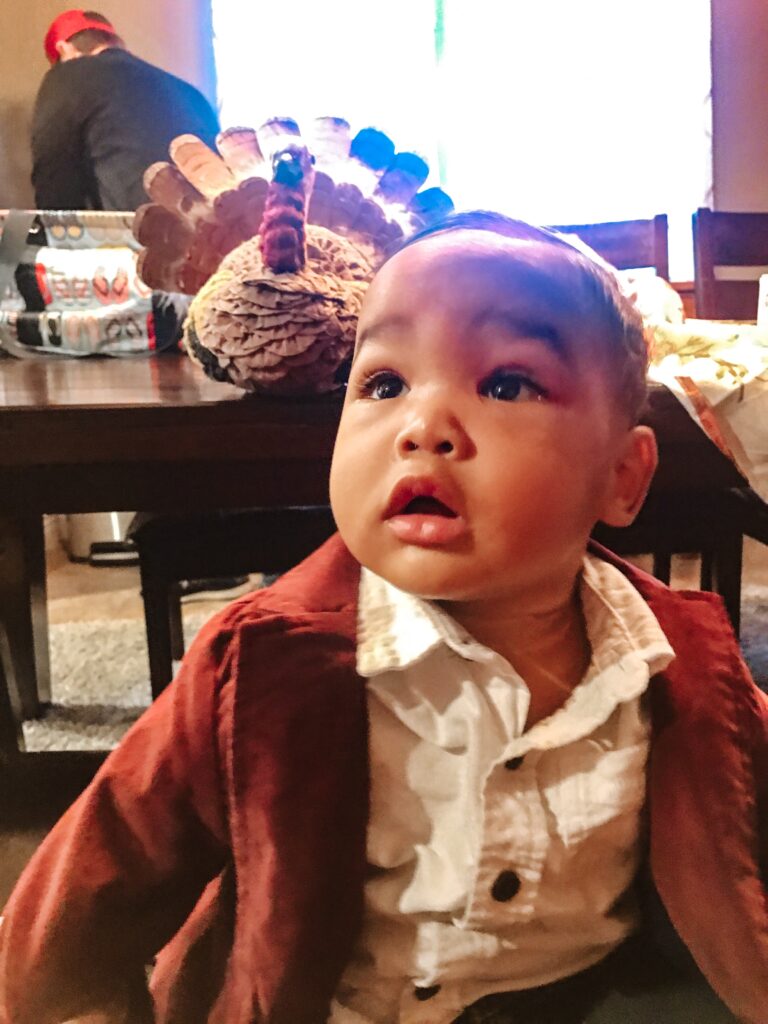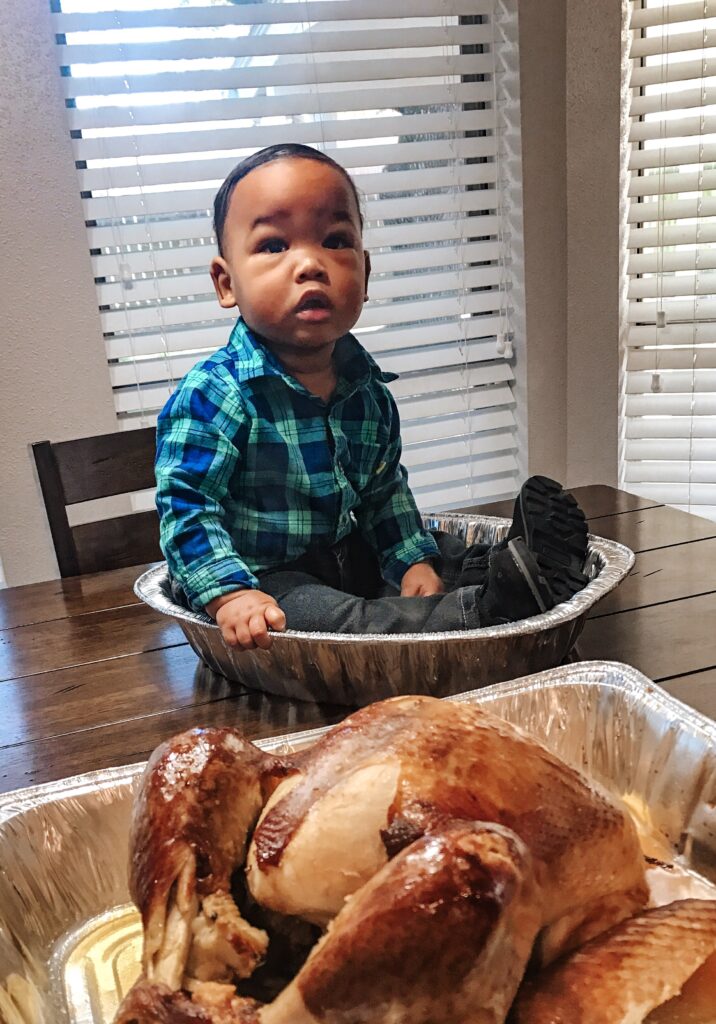 5. Our First Family Visit & Our First Time Ringing In The New Year Together
As soon as our baby boy was brought home to us my Mom, Dad and oldest brother and family booked their tickets to come in as soon as they possibly could and we all got to ring in the New Year together!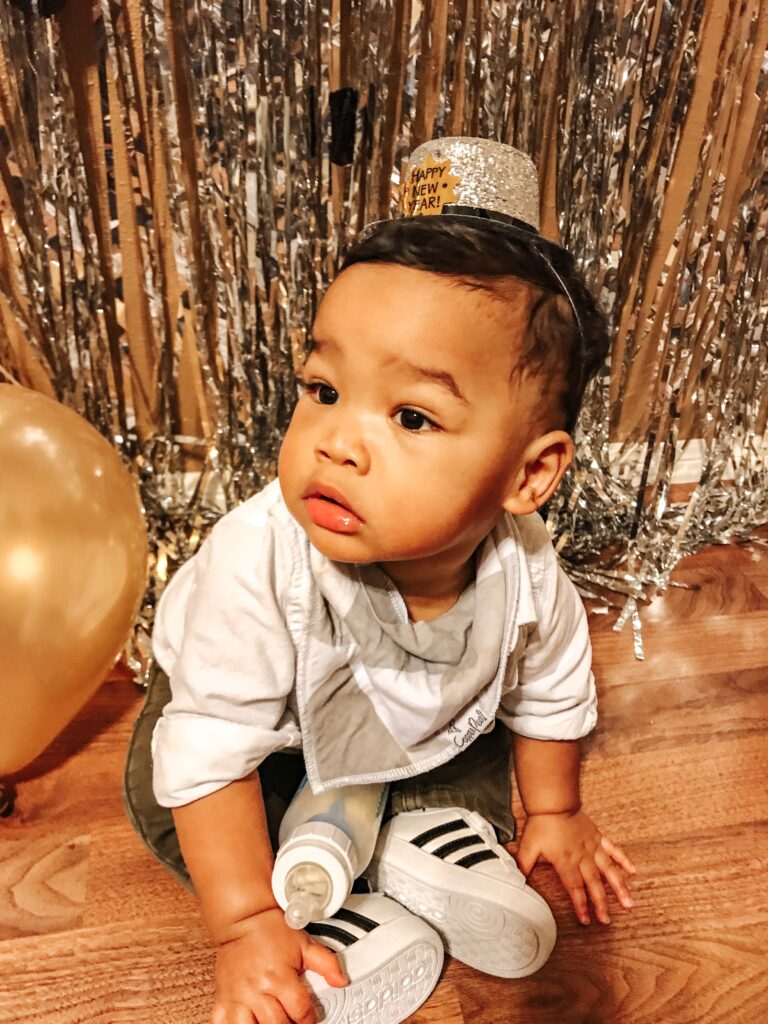 6. Our First Airplane Ride
February 2018 – we took our first plane ride together to Atlanta, Georgia to celebrate Brandon and I's 4 year wedding anniversary. You can see more about that trip here.
7. Our First Professional Family Photos
March 2018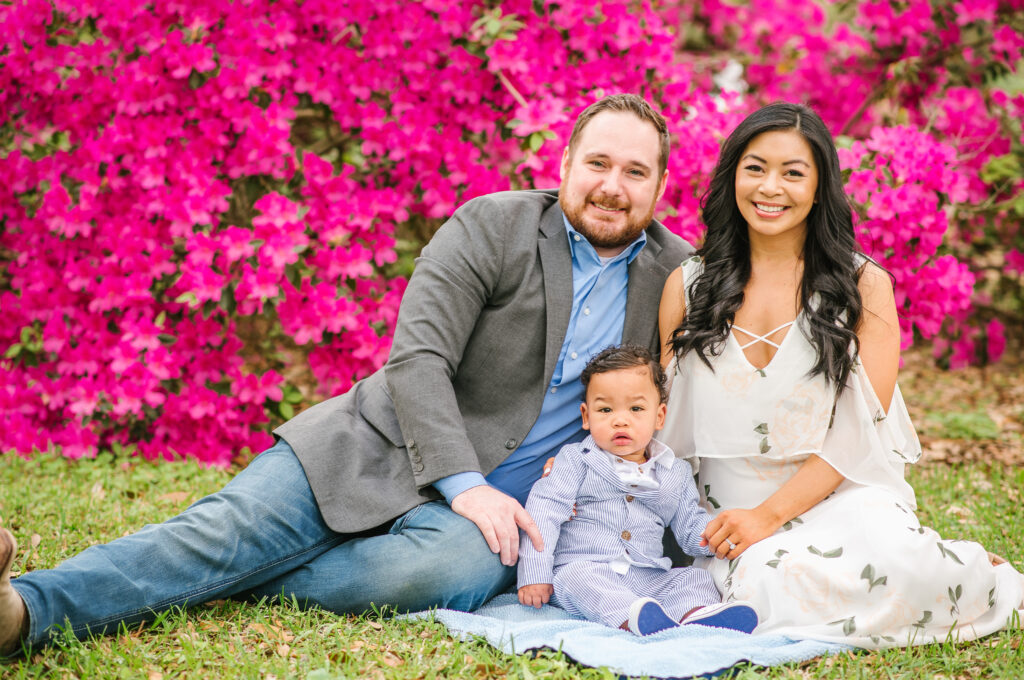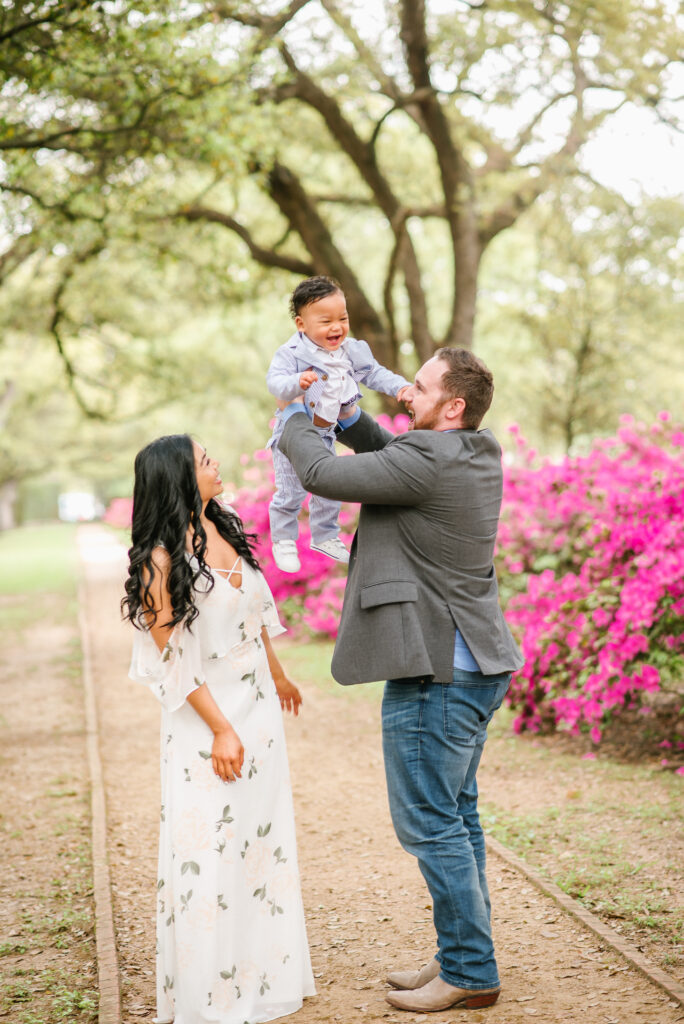 8. Landon's 1st Birthday Party
March 2018 – Our party theme was Landon's Candy Shop! You can see all the details about his party here. I'll have to update that blog post with non-emoji pictures!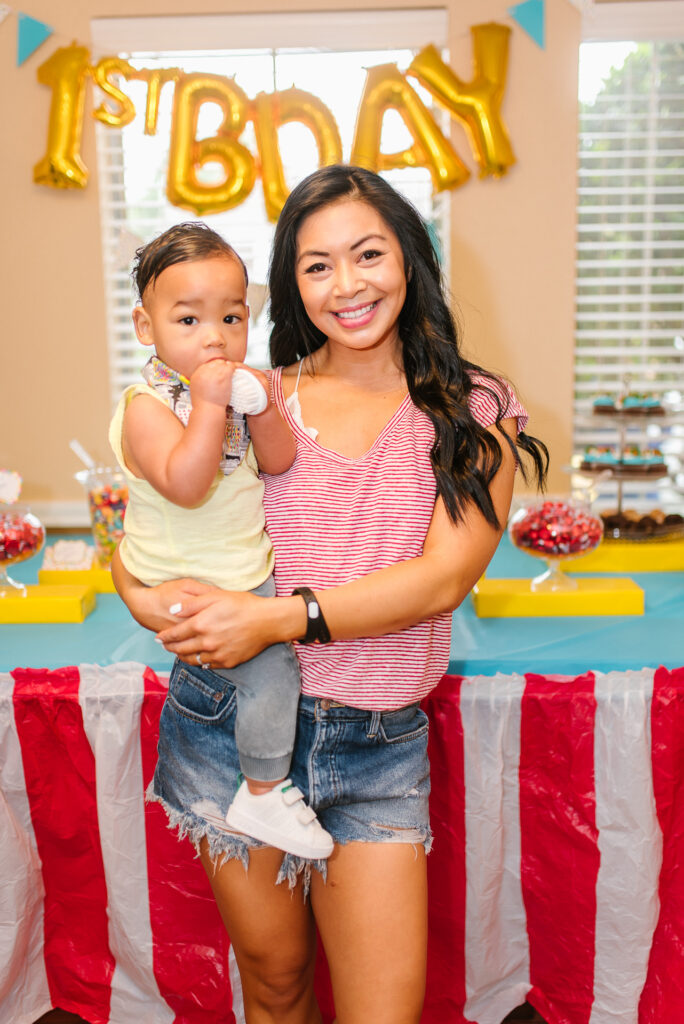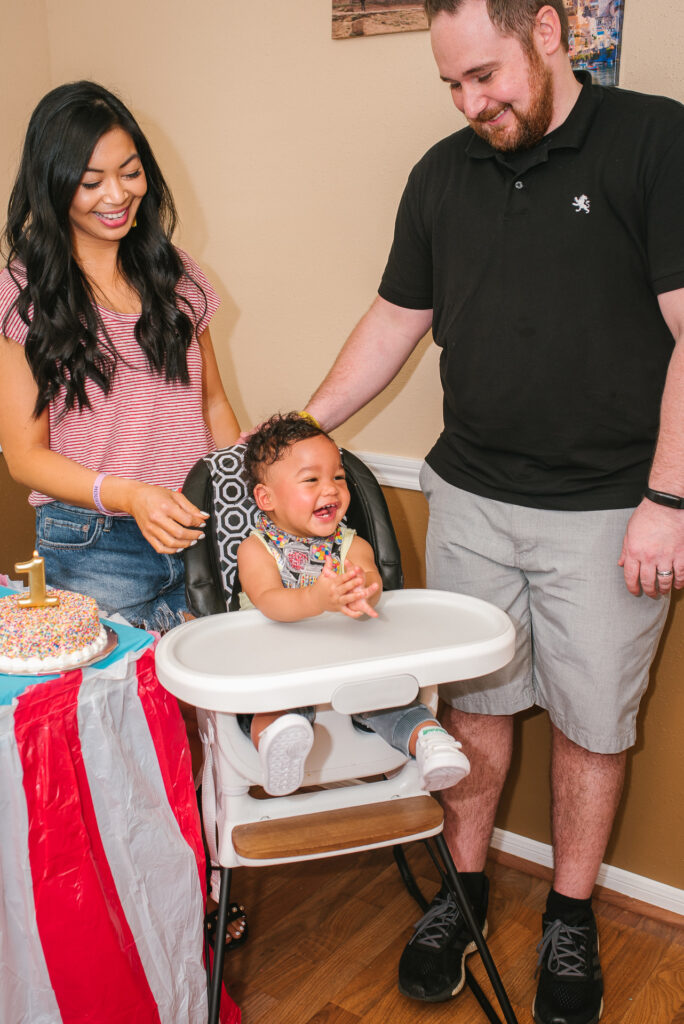 9. Our First Trip To Disneyworld
March 2018 – This trip was a continuation of Landon's birthday celebration and also a first time for Brandon and I to Disneyworld! As you can see Landon was thrilled about the teacups LOL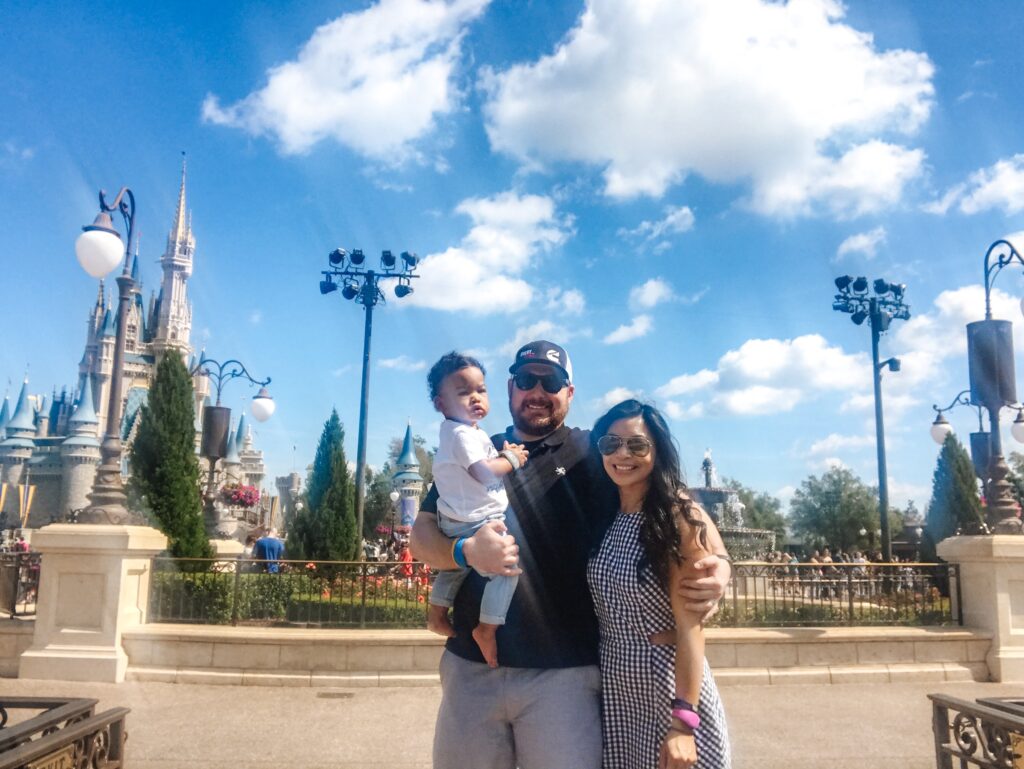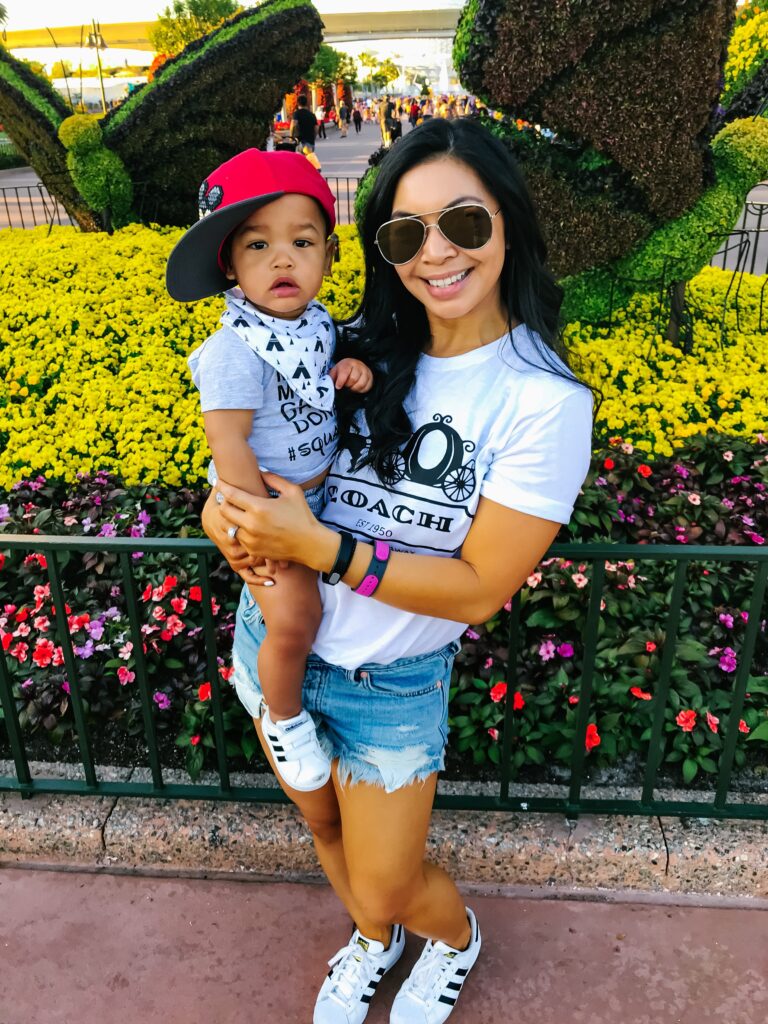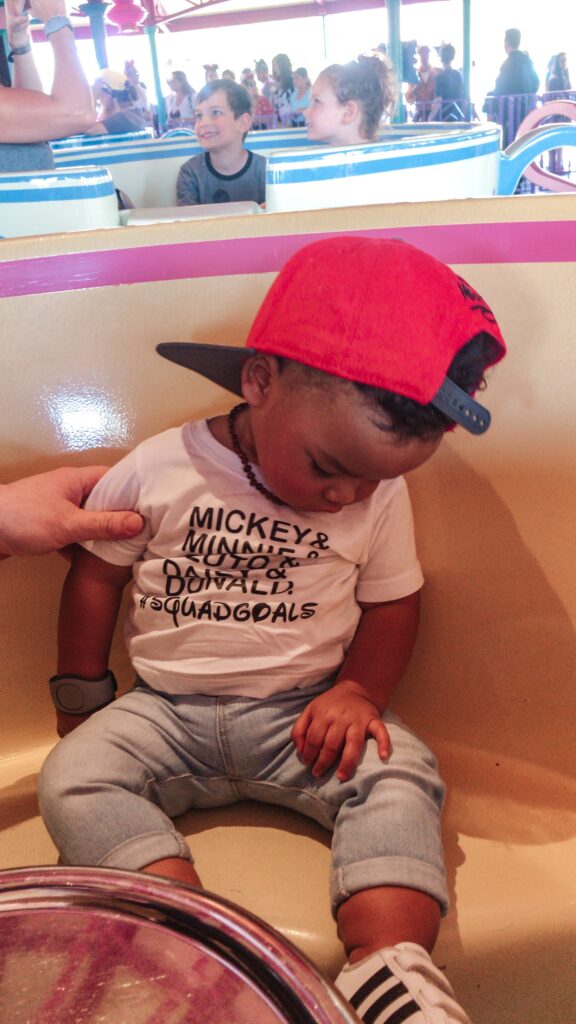 10. Landon's First Haircut
April 29, 2018 – his hair is so cute and curly. It was getting so long but we actually had to ask and then wait for approval to get his hair cut.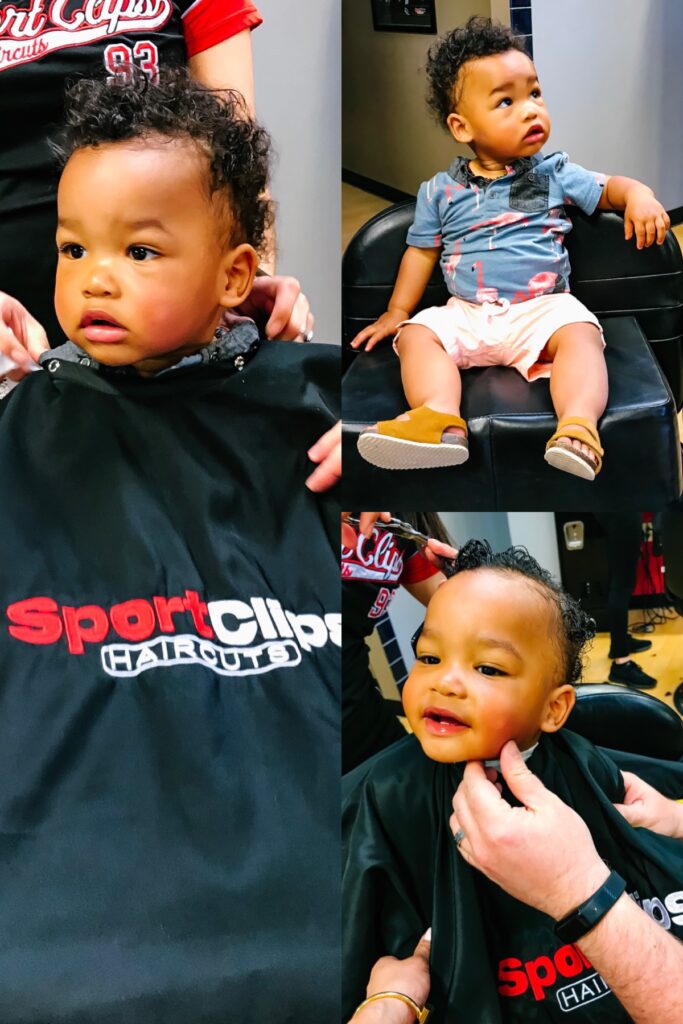 11. Landon's First Rodeo
Okay, okay I know I said I was only sharing 10 first moments but when I was rounding up these photos I ran across his cute photos from his 1st rodeo (also Papa & Lola's first rodeo) so I couldn't help but share!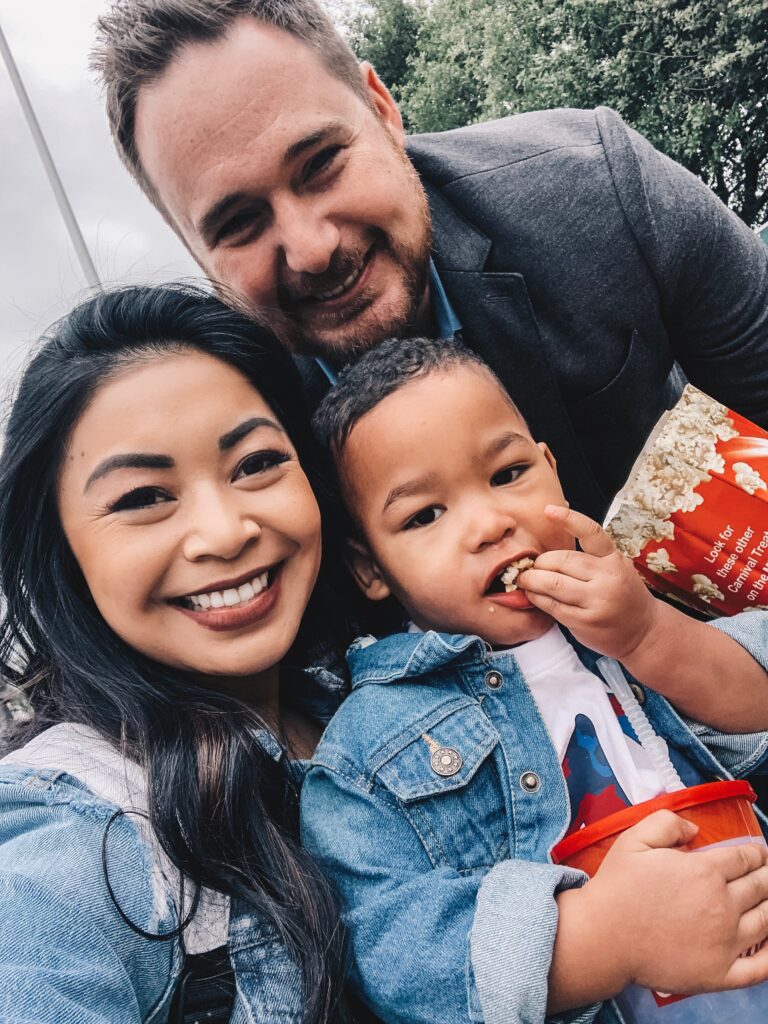 Oh man, so many special moments with our sweet boy. It was extremely hard to narrow these moments down to ten eleven! We feel so very blessed to have been chosen to be Landon's mommy and daddy.