Today I am partnering up with Walmart to share a little more about the first day that baby Weaver came home and also a few baby items that I instantly fell in love with and never even knew I needed!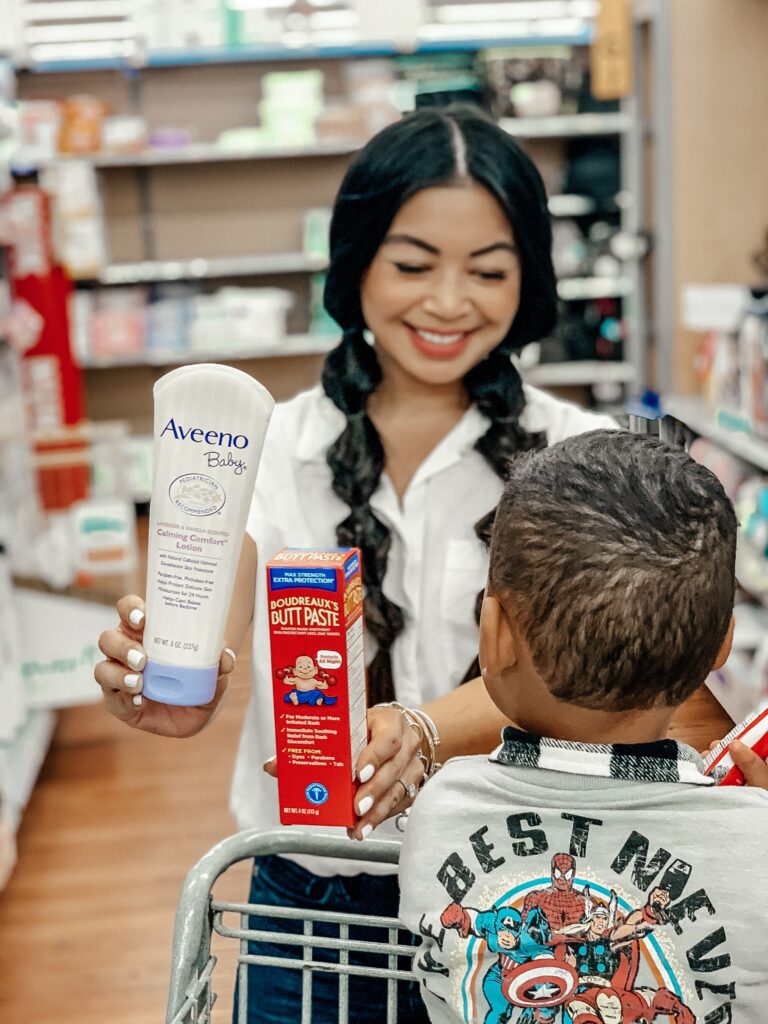 Earlier this week I shared some info about Walmart's new baby registry. If you missed that post you can read it here. When you are a new mama there are so many things people tell you that you need to add to your registry. Like so many. Thankfully Walmart's new baby registry helps you by populating the top things mom's need for their new babies and then you can add and delete from there. And as you grow into your new role of being a mother, you will learn what works for you and what doesn't. Today I am sharing 3 baby items that were must haves for me as a new mama!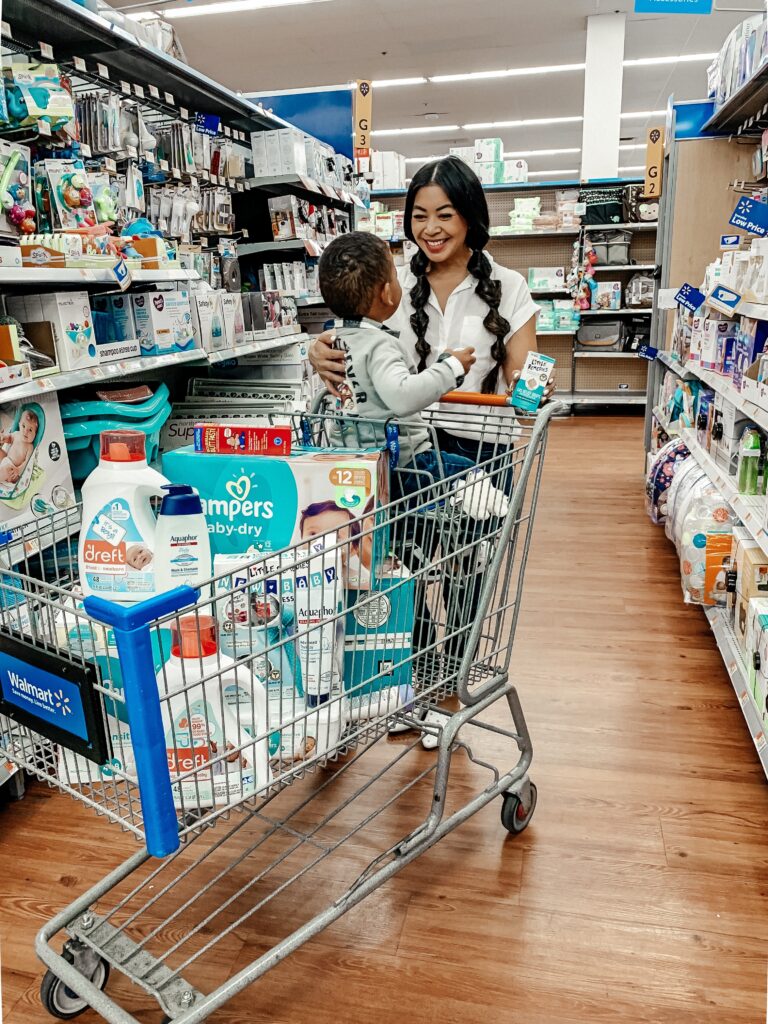 The First Day That Baby Weaver Came Home
If you have been following along for some time now, you know it was a few months until we got our first call from our adoption agency. You also may remember we got 2 phone calls, 2 Monday's in a row telling us that we had a possible placement. Just minutes after both of those calls we received a second call letting us know that those children were actually placed with another family.
Heartbreaking? Yes. But looking back, it was all part of the preparation plan and I am not sure there would have been any baby more perfectly matched for us than baby Weaver.
It was Monday, November 6th. It was my first day back in the office after Hurricane Harvey. Our office building had flooded and it took months for them to rebuild the lower floors that got damaged. As I was getting ready that morning I joked to Brandon "today is the day". I literally had no idea but I did know that both Monday's before November 6th we had received a phone call from our adoption agency.
I went to work, caught up with everyone I hadn't seen for months. Had my normal Monday morning meetings, went to the gym, ate lunch at my desk, all the normal Monday things.
At around 1:30pm my husband called and said "he's 7 months old, half Asian, half African American". "If we say yes they are going to bring him over around 6 tonight". I am laughing thinking about this moment because my husband was so sweet acting like he was asking me what I thought but really had already told the agency yes. I mean duh, I was going to say yes LOL.
My emotions were all over the place!
I screamed with excitement and then frantically started asking my husband all the things. Of course, he didn't have many of the answers. If you are familiar with the adoption process than you know they don't give you a lot of information on the first call. Literally all we knew was just what my husband said when I first picked up the phone, "he's 7 months old, half Asian, half African American".
As soon as we hung up the phone, I ran to everyone's desk at work that had been awaiting this moment as much as we were! There were tears of happiness and excitement. My boss came out of his office to see what all the noise was about and I told him the news. Right after he congratulated me he asked what I was still doing in the office. LOL.
I packed up and as I sped home I called my brothers, my sisters and my closest friends. As I pulled into our driveway I quickly realized we literally had NOTHING and I mean NOTHING for our new baby who was just hours away from arriving.
From the beginning of the adoption process, we told our agency we were open to the ages from newborn to 2 years old. Since we had no idea what age child we would be placed with, we didn't buy anything. I immediately text my girlfriends "omg heading to the store tell me what I need for a 7 month old". Let me tell you, there were a lot of things being text back that day.
We had not done a registry at that point, just prayers. When our prayers were answered we were definitely ready emotionally but our love wasn't going to magically make diapers, a crib and a car seat appear LOL so we headed to the store. Still crying, still excited :).
We were talking to one of the employees about a bassinet and a swing. He asked "how much does your baby weight" and me and Brandon looked at each other and laughed…we literally had no idea. "Ummm, he's a boy and he's 7 months old". LOL, that's all I knew at that point.
Thankfully the employee was super helpful and got us in and out of the store quickly. We headed home and set up everything as quickly as we could.
Around 6pm that night, the door bell rang. Brandon and I just looked at each other. Literally no words but I know what we were both thinking…"he's here".
We opened the door and the CPS worker had her hands full with paperwork, a bag and our baby. OUR baby ya'll.
Within seconds she handed him to me and introduced us. I think baby Weaver and I just stared at each other the whole time Brandon was talking to the CPS worker and signing paper work. The case worker was only there for about 10 minutes and left.
There we were with our baby boy after a whirlwind of a day. O…M.GGGeeee…it was real.
I face timed my Mom and Dad. I hadn't called them earlier that day because I wanted the moment to be just like this….as soon as my Mom answered the face time call, the screen popped up and it was just on baby Weaver's face. She asked "is that our baby?" and the rest was history!!
Ahhhh, what a day, what a story and most of all what a blessing!
Since that day, we have been so fortunate to be surrounded by such great friends and family that threw us multiple baby showers. All of my experienced mom friends gifted us things I never knew I needed.
3 Baby Items I Never Knew I Needed
Boudreaux's Butt Paste – this stuff is literally magic! Any sign of a diaper rash and I put a tiny bit on baby Weaver and it has disappeared the same day!
Nose Friday Snot Sucker – Sounds gross and looks gross too, lol, but really this thing works so great! Way better than the old school thingy that our parents had to use on us!
Cool Mist Humidier – Baby Weaver had major congestion the first few weeks. His pediatrician gave us some cough syrup to help but after a week or so I felt bad just giving him medicine everyday when it didn't seem like it was helping all that much. I kept reading about how a cool mist humidifier like this one could help ease coughing and congestion. After about a day or two we could already tell it was helping! The cool mist option is a great one because unlike the steam humidifier, there is no chance of a slight burn or anything if your child gets too close to it.
Obviously things like diapers, lavender bath soap, a good stroller were definitely must haves in my book as a new mom but the 3 items above are just random items that I had no idea I needed but now don't know how I can live without!
In case any of you mama's are still wondering what items to add to your baby registry, I am linking some other favorites of mine below!
I hope this list is helpful and I hope you enjoyed hearing a little more about our first day with baby Weaver!

Thank you Walmart for sponsoring this post.