This content is sponsored by Pantene. All thoughts and opinions are my own.
Festival season is upon us and even though I am still having major #fomo that I missed out on Coachella this year with my girls, I still have a few other festivals on my radar, so I am excited to partner up with Pantene to share their limited edition Festival Hair Kit.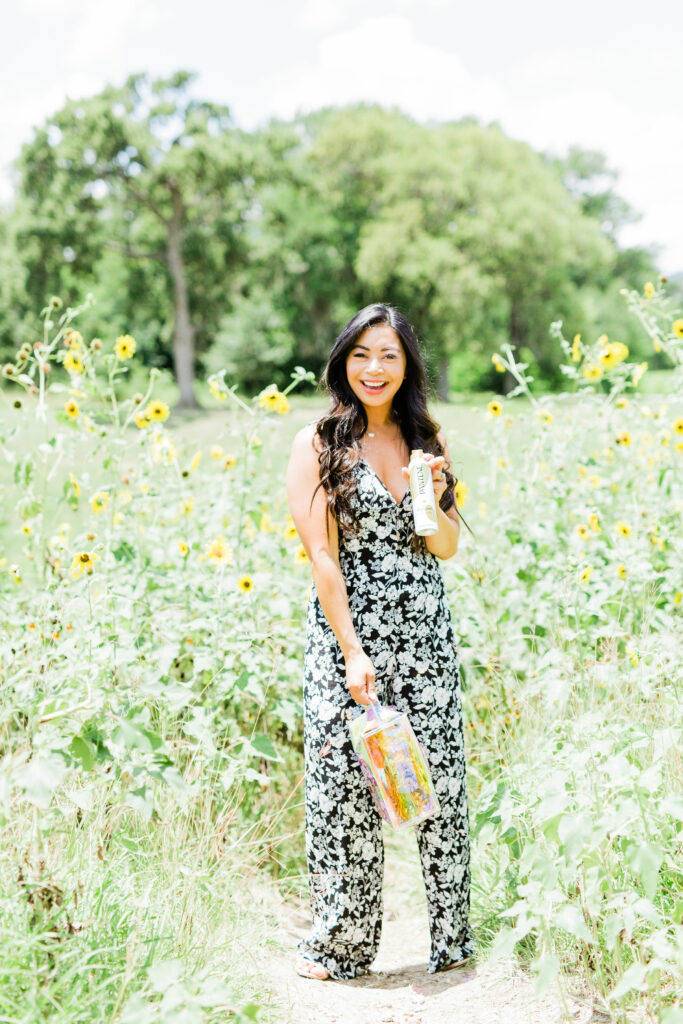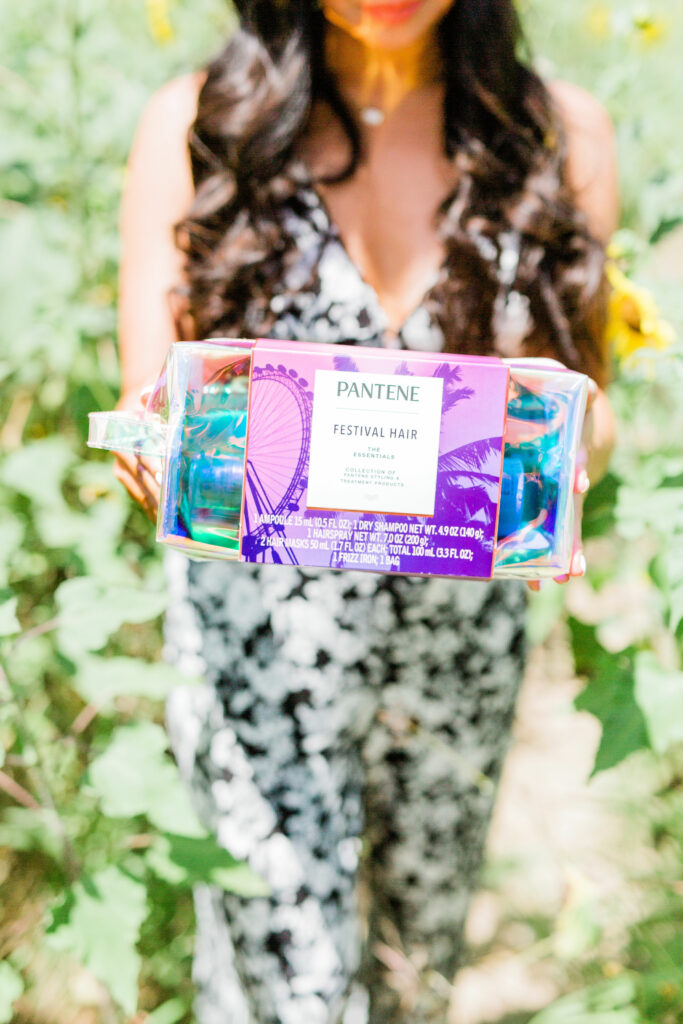 As the official haircare sponsor of Coachella , Stagecoach and Firefly, Pantene has put together a portable Festival Hair Kit, perfect to rescue and reset your hair during a festival weekend. We're heading to ACL Festival in Austin this year, and I'll definitely be packing my Festival Hair Kit!
The Pantene Festival Hair Kit is filled with five essential hair products to keep your hair on point before, during and after the festival weekend! Even if you aren't headed to a festival this season, your hair will thank you after using these products for these hot and humid summer days!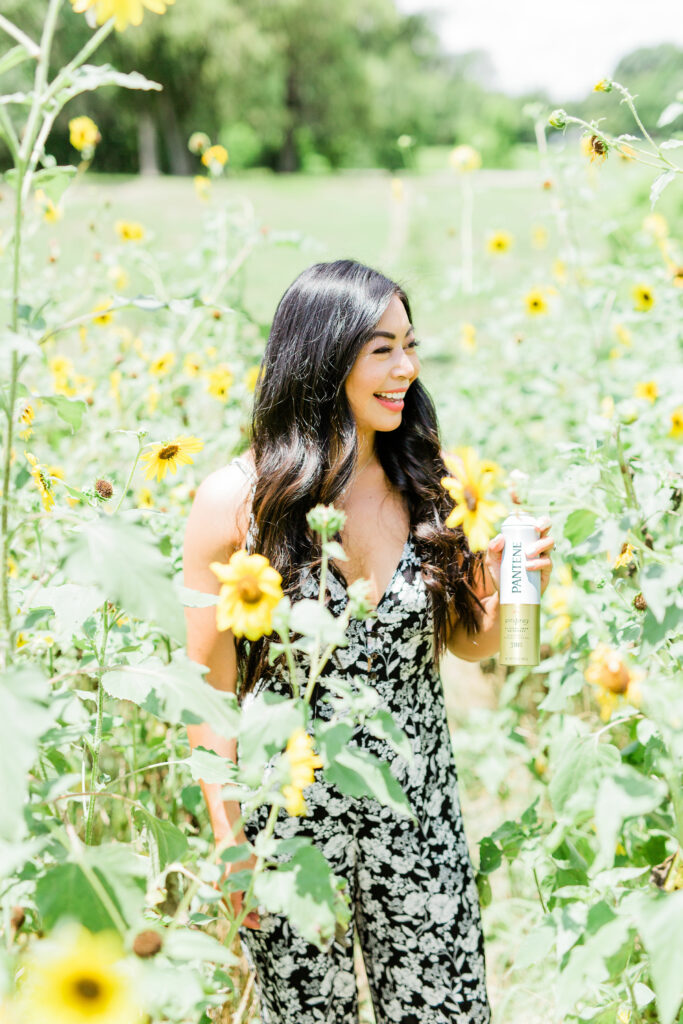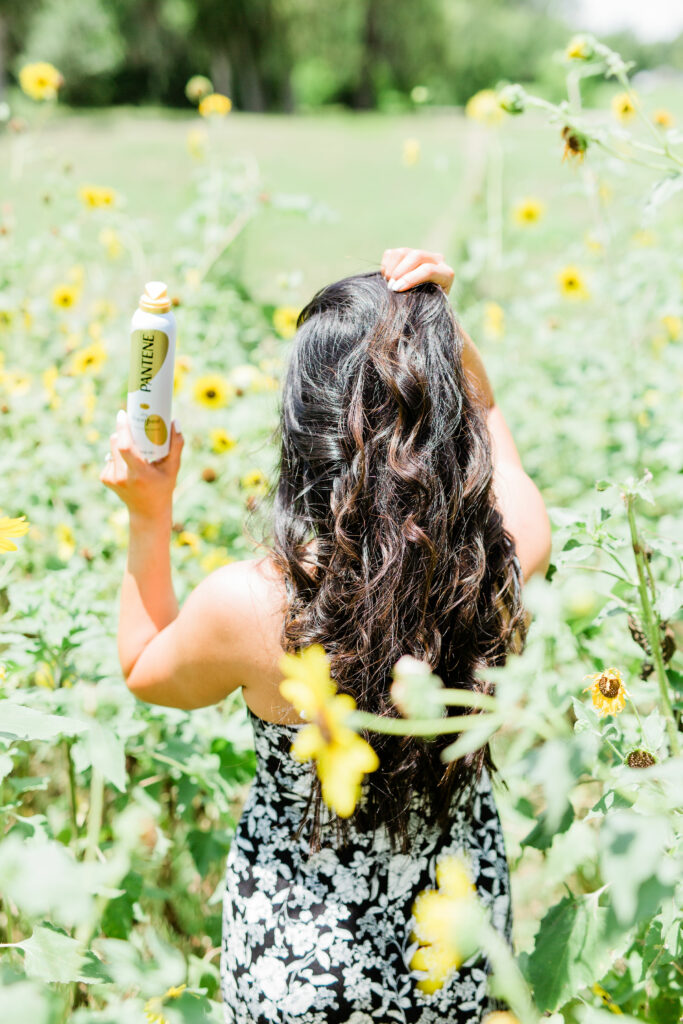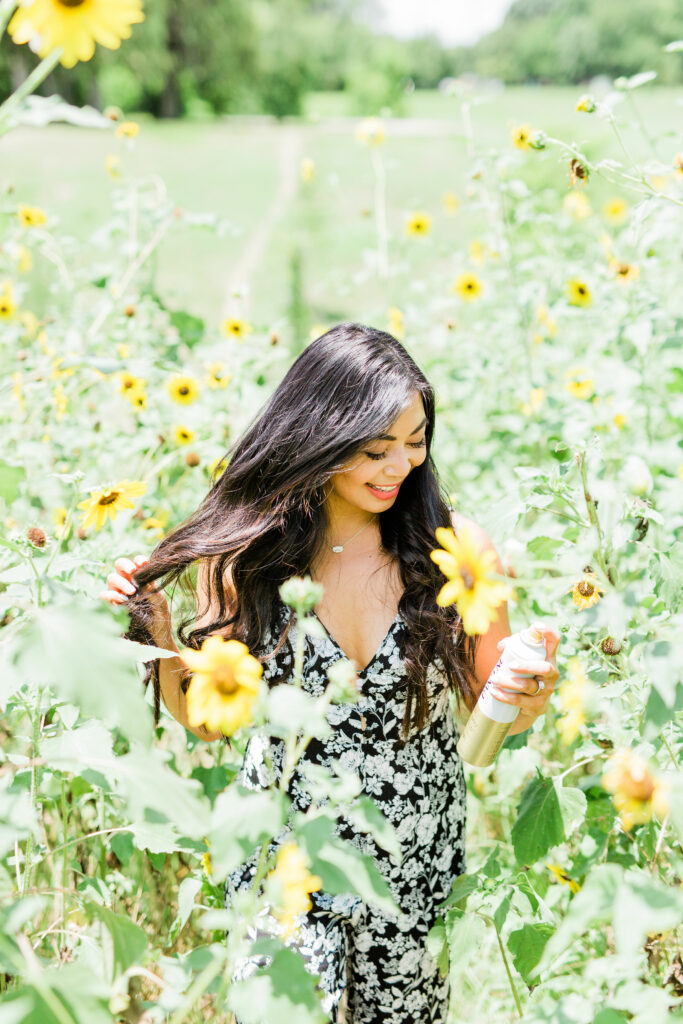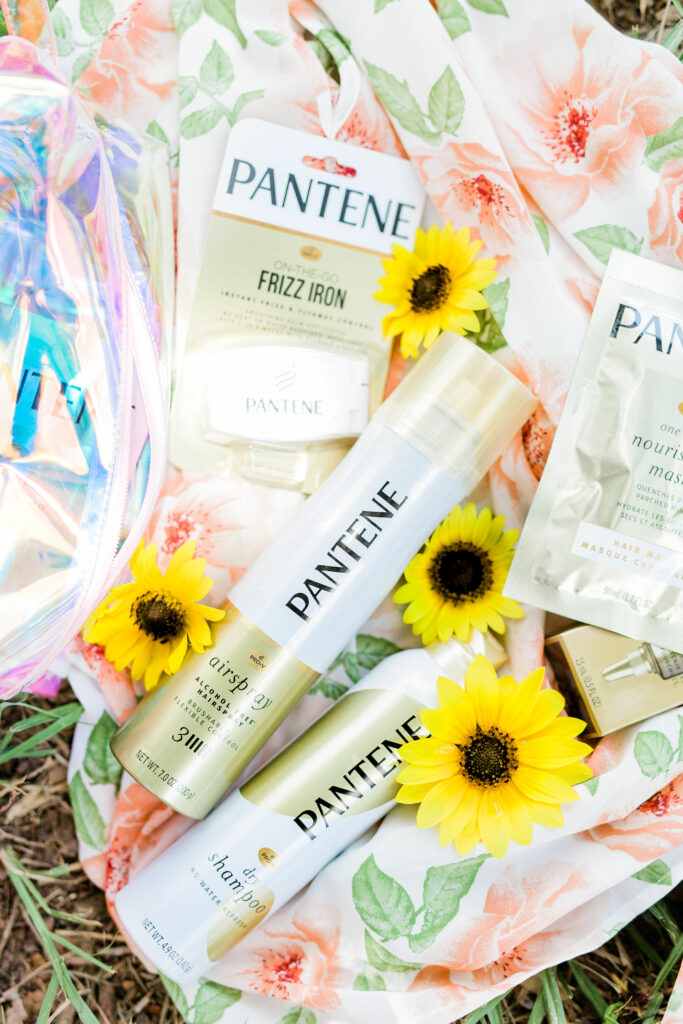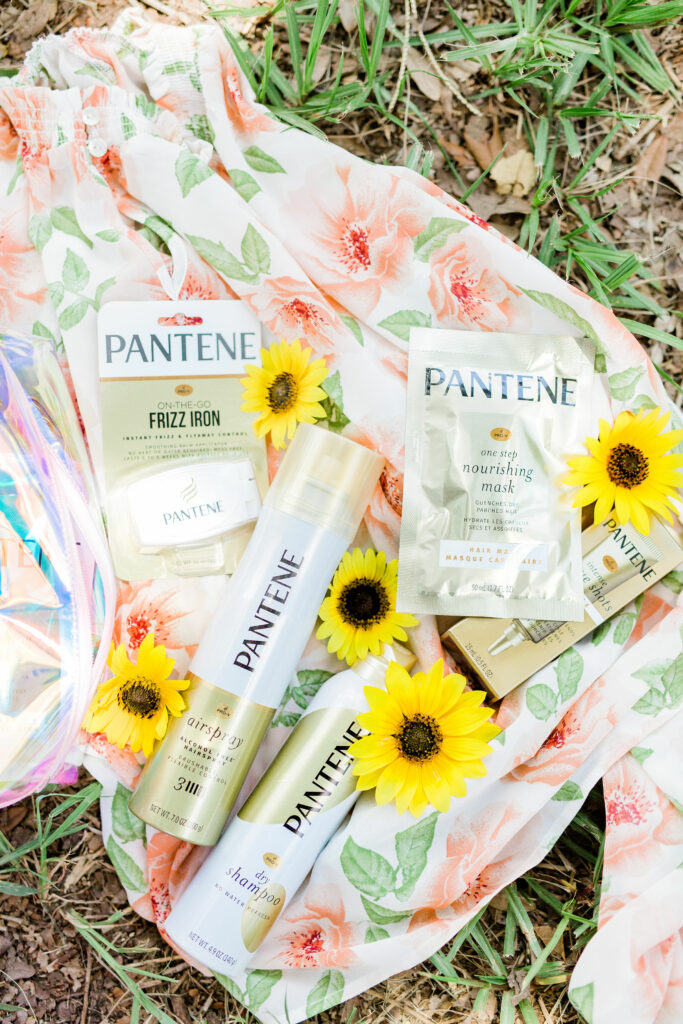 What's included in the Pantene Festival Hair Kit:
The following three products are so great to style and reset your hair before and during the festival weekend:
Dry Shampoo – You all know I live off of dry shampoo (and coffee!) so it's no surprise that is the product I use the most. I have zero interest in washing my hair when traveling, so I imagine I will be the same way when we are at ACL. If I am washing my hair, there is a good chance I'll be missing out on some fun 🙂 The Pantene Dry Shampoo absorbs all the oil and instantly refreshes hair between washes. Just spritz at the roots, or wherever refreshment is needed most, and rub it into the areas that need a pick-me-up. The Festival Hair Kit comes with the 4.9oz bottle.
On-The-Go-Frizz-Iron – This little gadget was new to me but HOLY SMOKES! was my initial reaction. I have so many fly- aways and this tool is amazing. Just clamp it around your hair, and glide from top to bottom like you would a traditional flat iron (but without the heat). You will instantly notice it smoothing out frizz and taming those fly-aways. It's small and comes with a protective case so you can keep one in your purse wherever you go!
Airspray – This alcohol- free hairspray creates a super lightweight finish while locking out humidity. If you are in Texas, you need this! The nutrient- infused hairspray has a strong but brushable hold and provides lasting frizz control. Spray over your festival 'do for a shiny, finished look. The Festival Hair Kit comes with a 7.0oz bottle.
The following two products will help reset and nourish your hair after you've been in the hot sun, dancing at a music fest all day 🙂
Intense Rescue Shots – After just one of these shots I noticed a difference in my hair! As Pantene's first at-home rescue treatment, the Intense Rescue Shots noticeably repairs damaged hair in just one use. After washing your hair with shampoo, apply onto damp hair and massage from root to tip, targeting areas that see the most damage. Leave in for 30 seconds, then rinse for 30 seconds. Be sure not to over-rinse!
Nourishing Hair Mask – Two Nourishing Mask sachets are included in the Festival Hair Kit, and these are perfect for repairing post-festival damage! While in the shower, and after shampooing, comb the mask into your hair from mid-shaft to the ends. Leave on for 5-7 minutes (or longer if needed). Rinse thoroughly after use!
No matter where you are these 5 products are a must-have this summer and during festival season. All of the products come in a cute iridescent travel bag and the entire kit is under $20! Get yours here on Amazon. It's also available for Prime Shipping!