I have been slacking on blog posts since we left for Miami. That vacation hangover is real! But I am mentally back 🙂 and have a lot of fun content planned for you!
Let's start with a little mommy and son look today!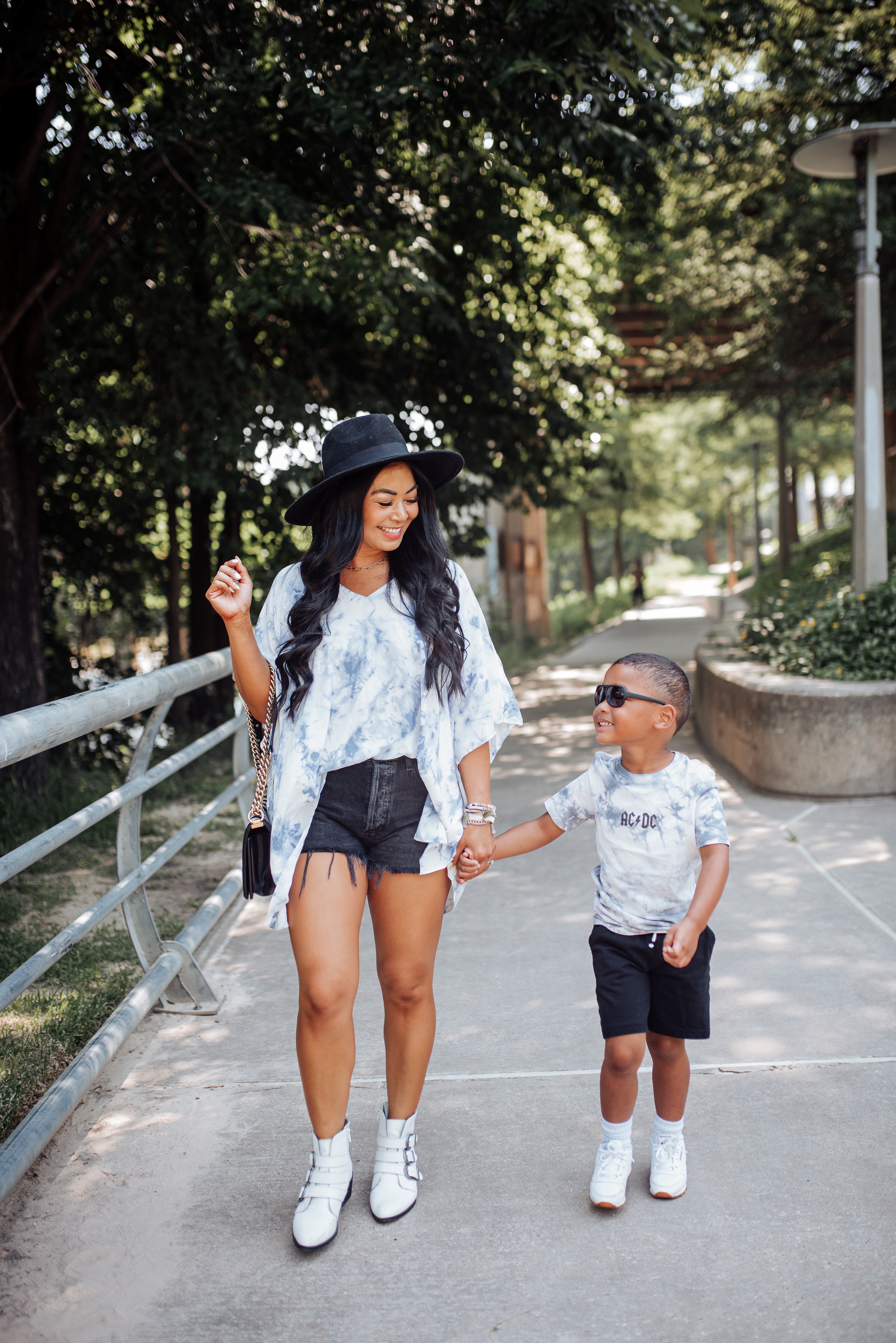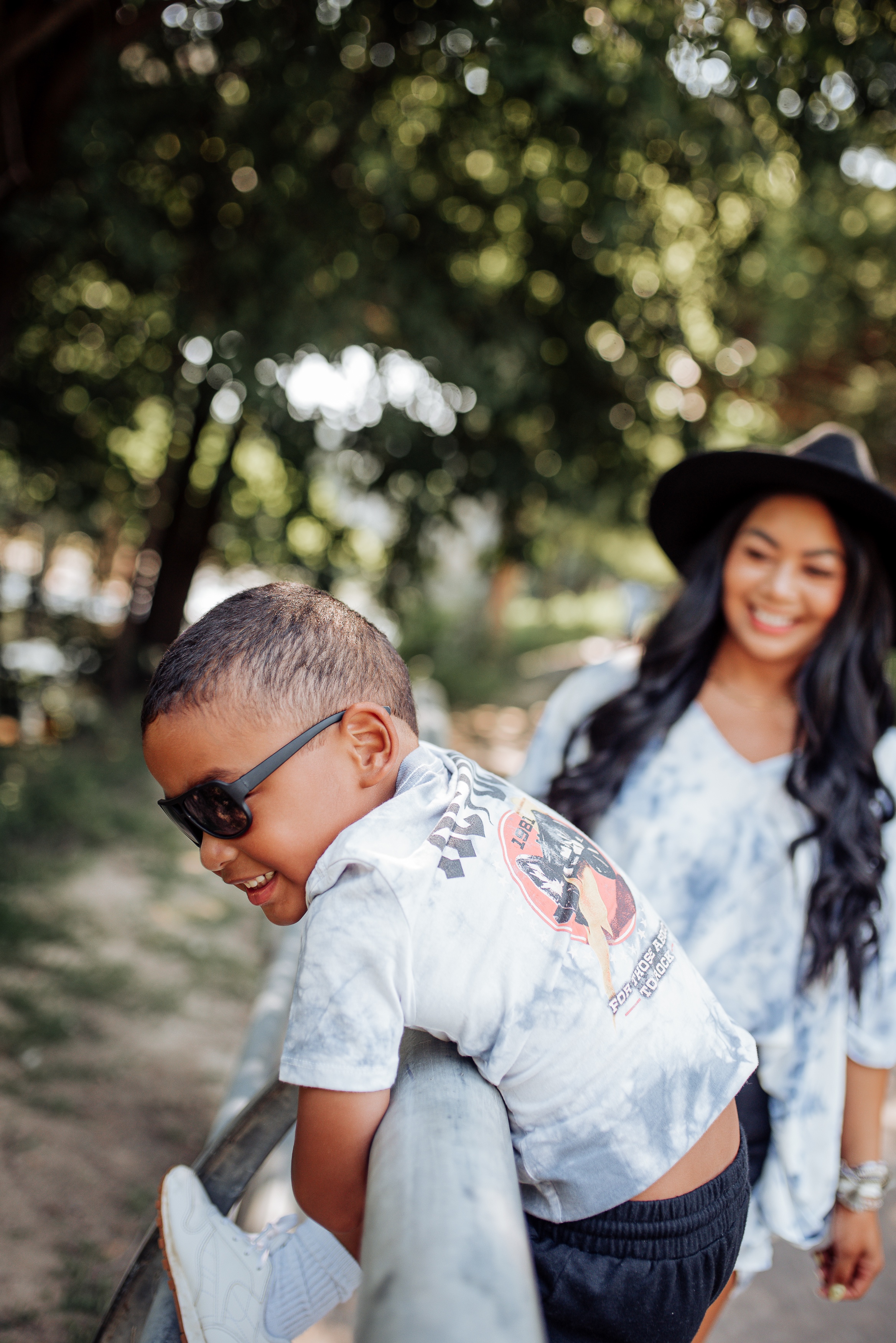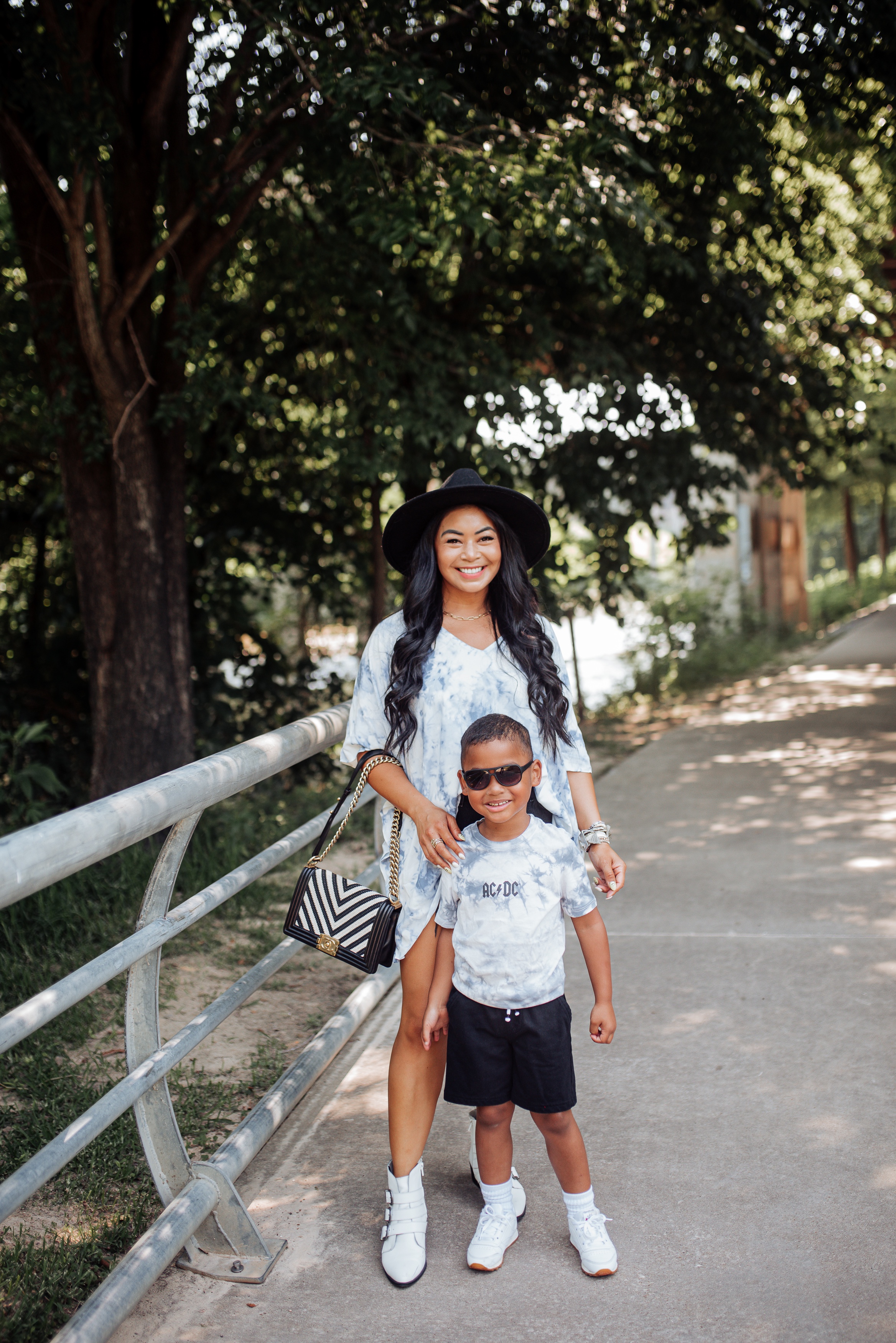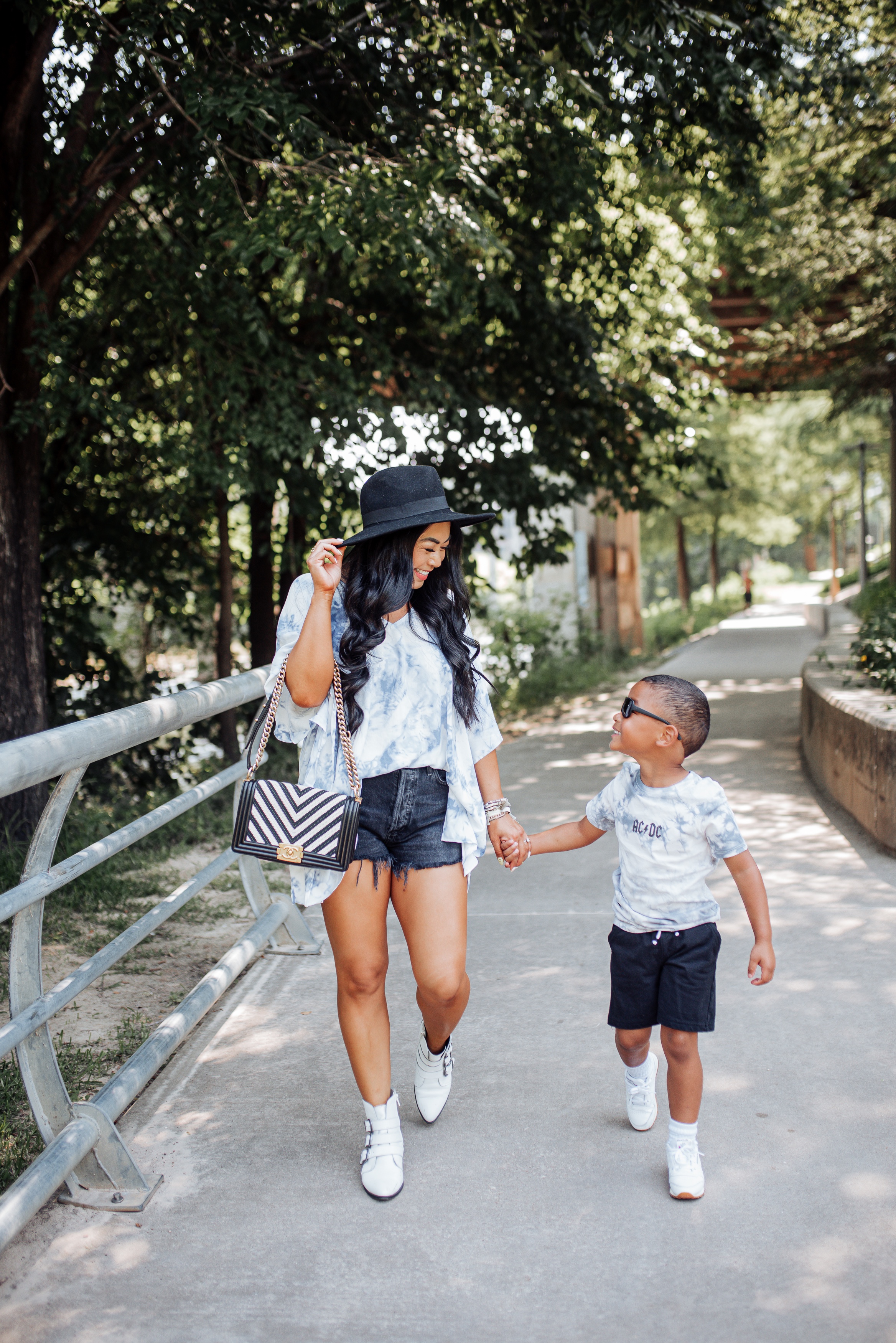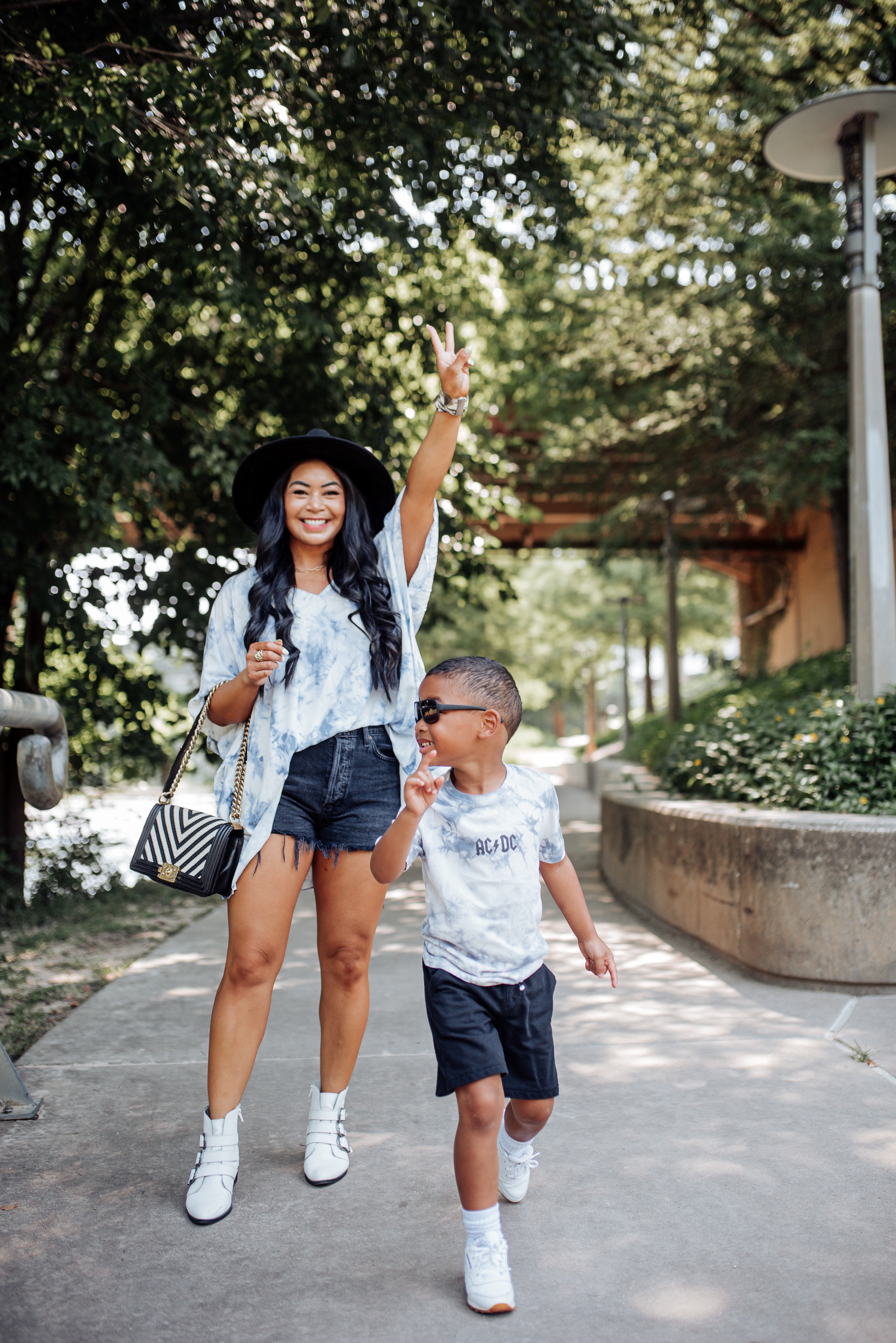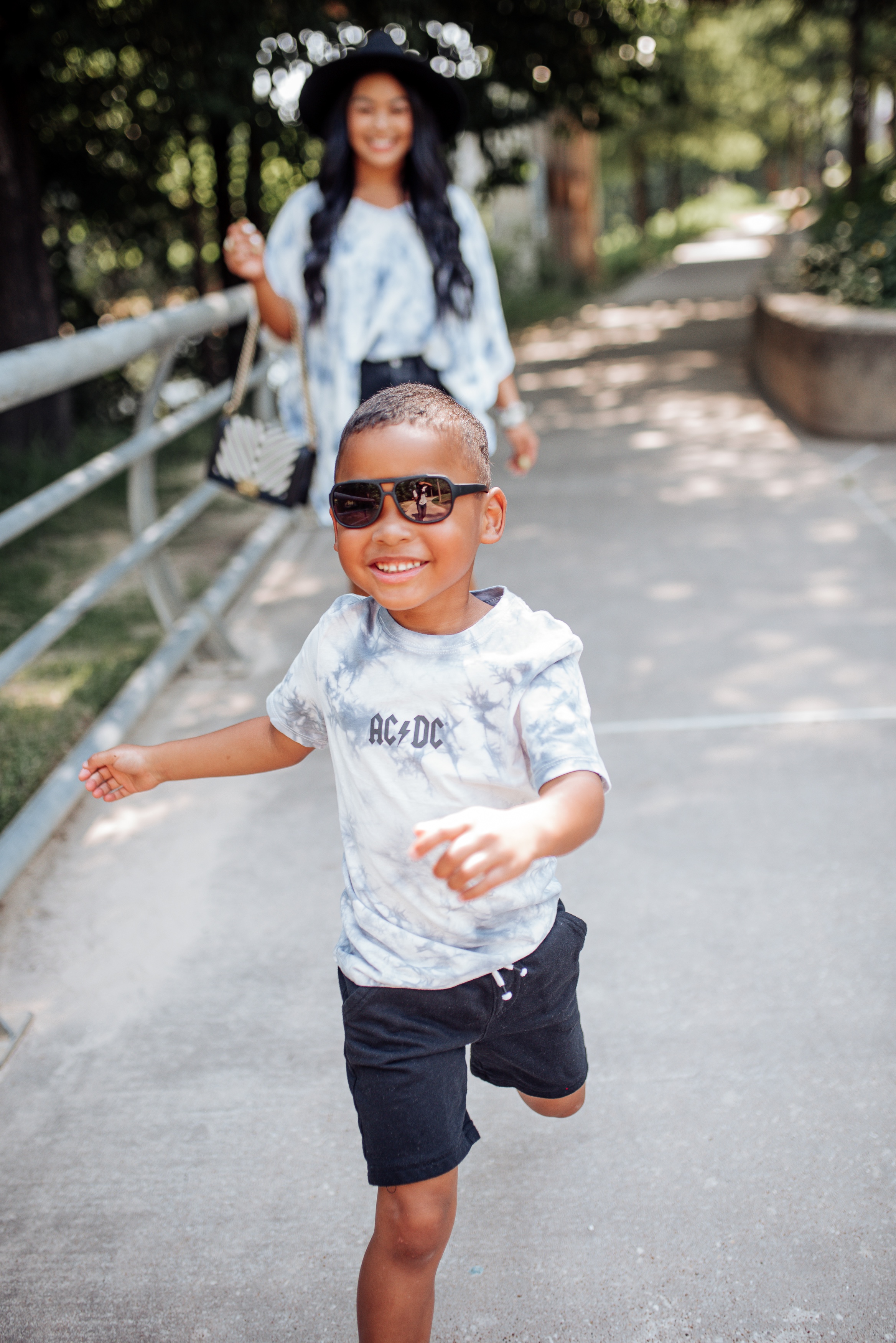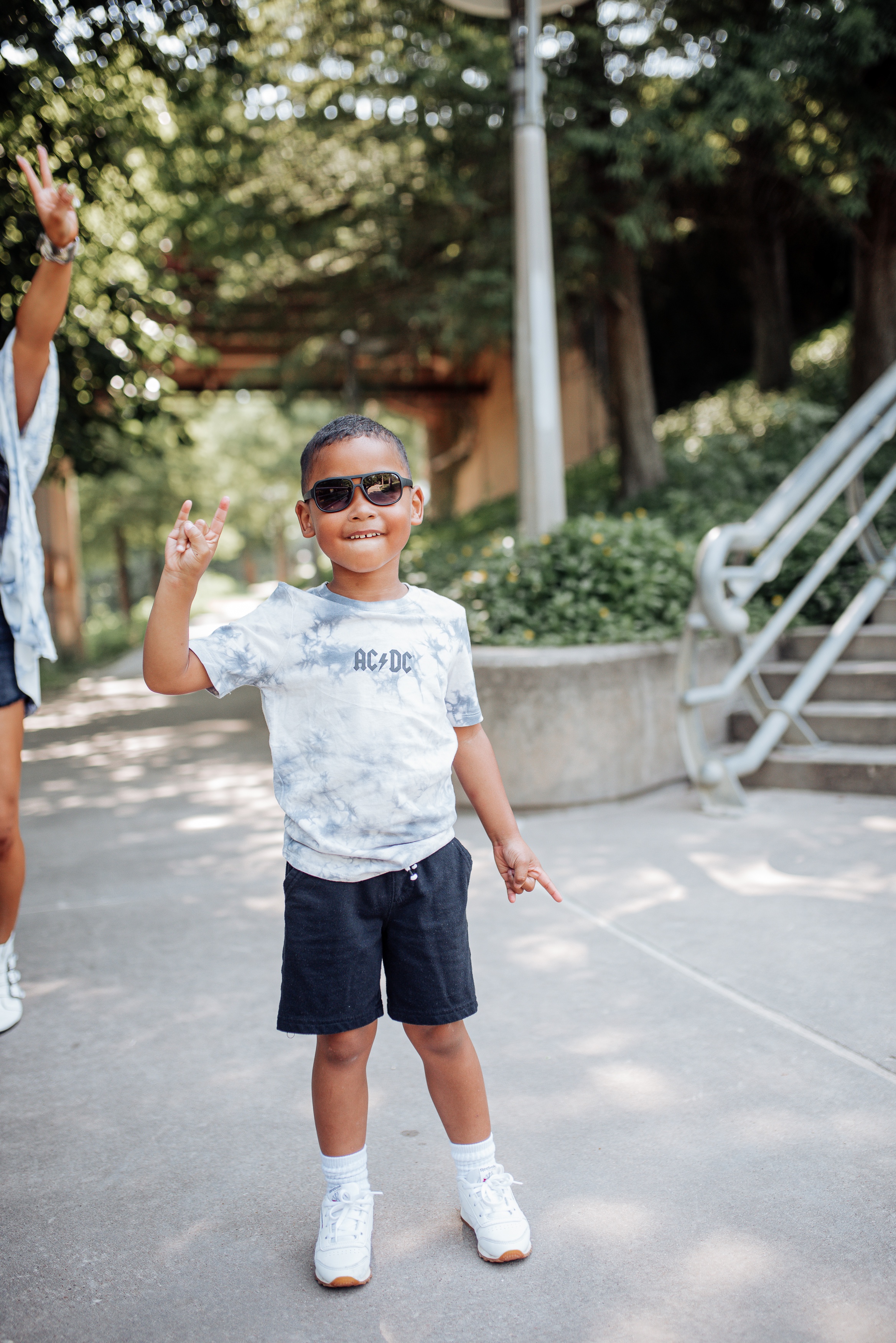 Shop these outfits:

I got Landon's tie dye blue ACDC shirt from a recent Cotton On Kid's visit and as soon as Buddy Love released this tunic in this color I knew I had to buy it to match Landon 🙂 He's already getting opinionated about his outfits so I am taking advantage of matching him (and sis!) any chance I get!
Also, if you mama's are in need of some new shorts for your little ones, these are currently on sale at Target for $3.75!! The perfect pull on shorts for back to school too!

Check out some of our other mommy and me coordinating looks here, here and here!