Happy Friday Jr! I love a short work week but I still feel like we have a trillion things to do before the weekend hits! We bought this new behavior chart for the kids and we let each of them choose their own "big" reward if they get all of their stars each week and sister said she wanted her reward to be "baseball game". We were cracking up so hard when she said that! But hey, the girl knows what she wants LOL
We are still working on our Summer Bucket List and an Astros game is on there so either way, little princess will get her way haha!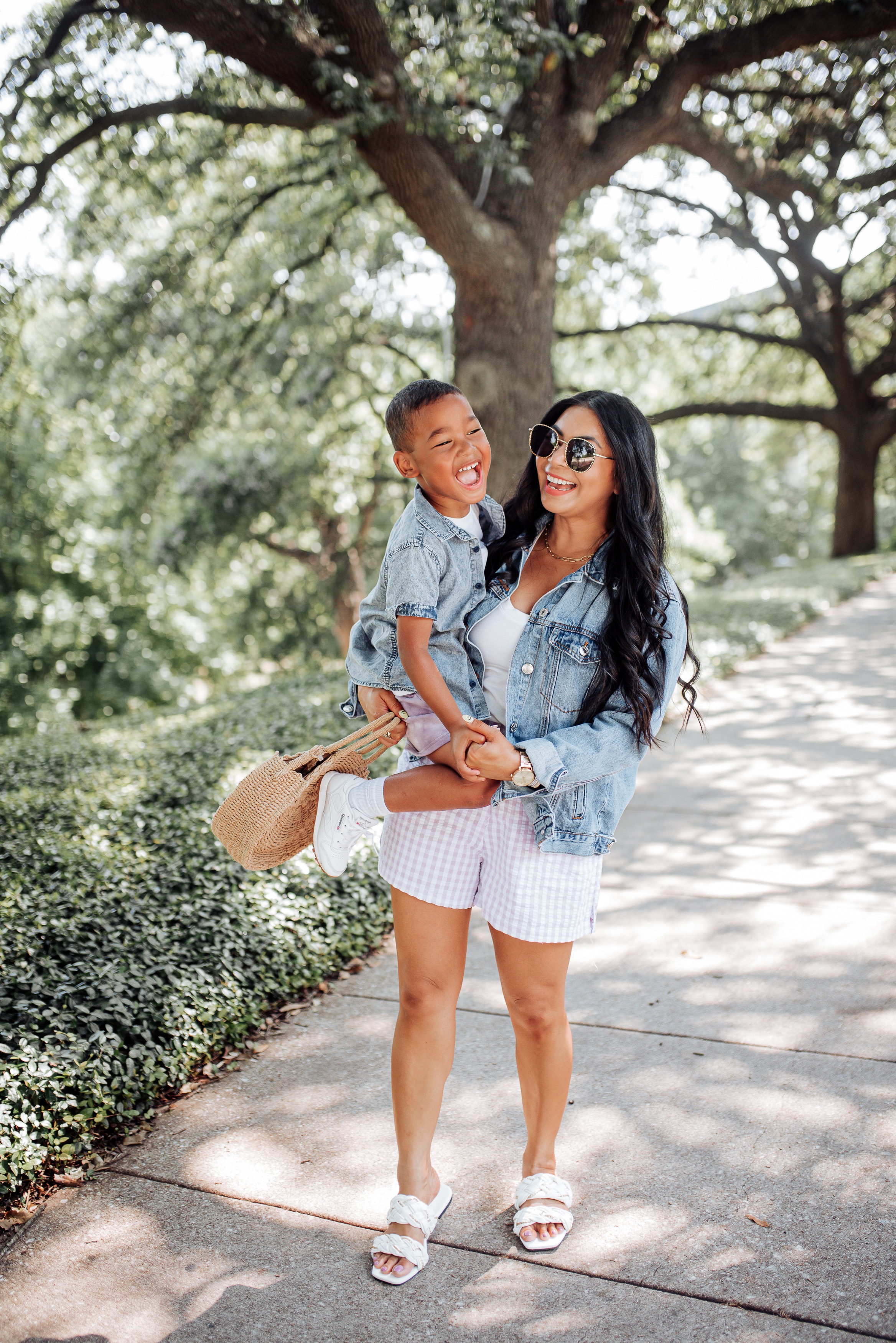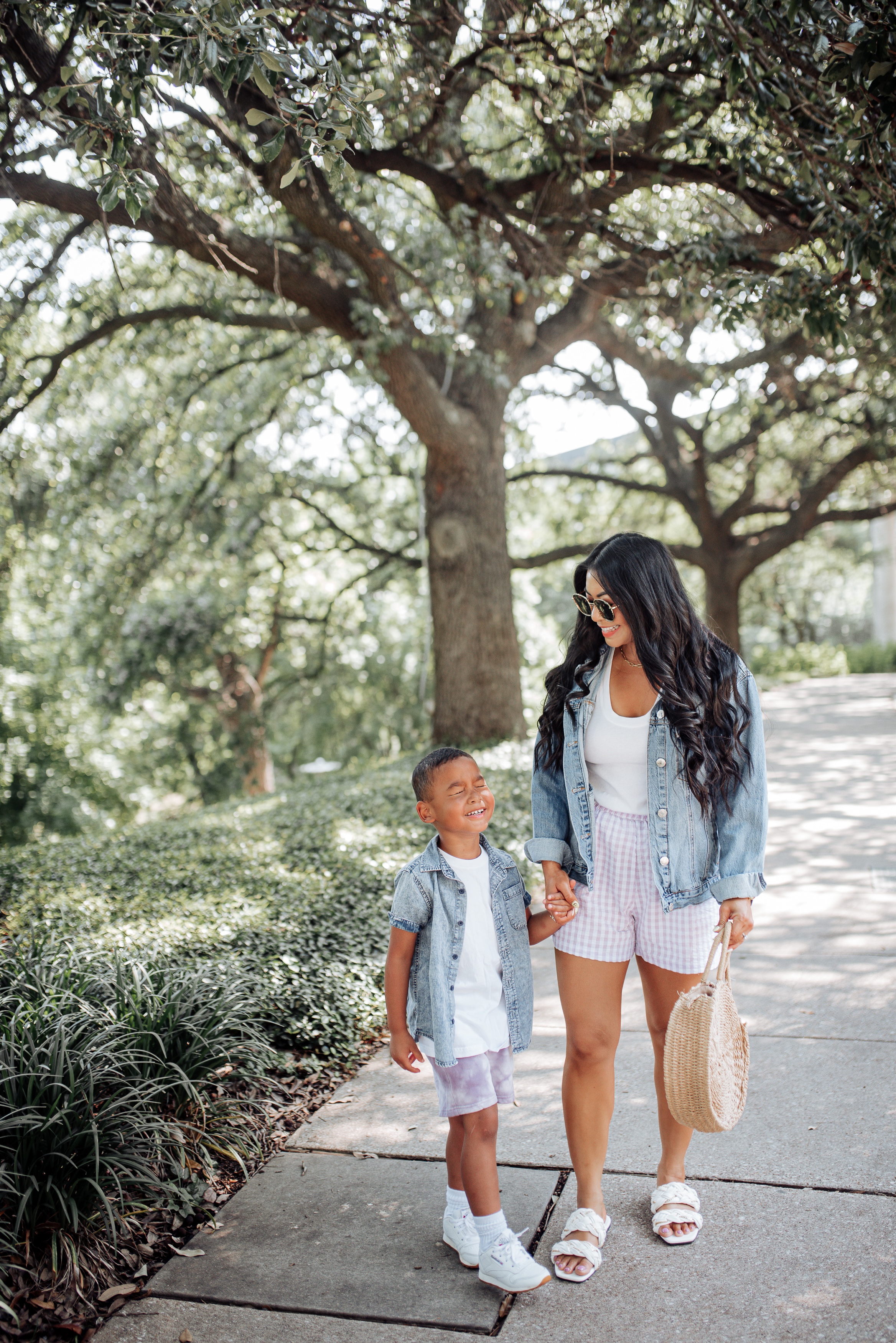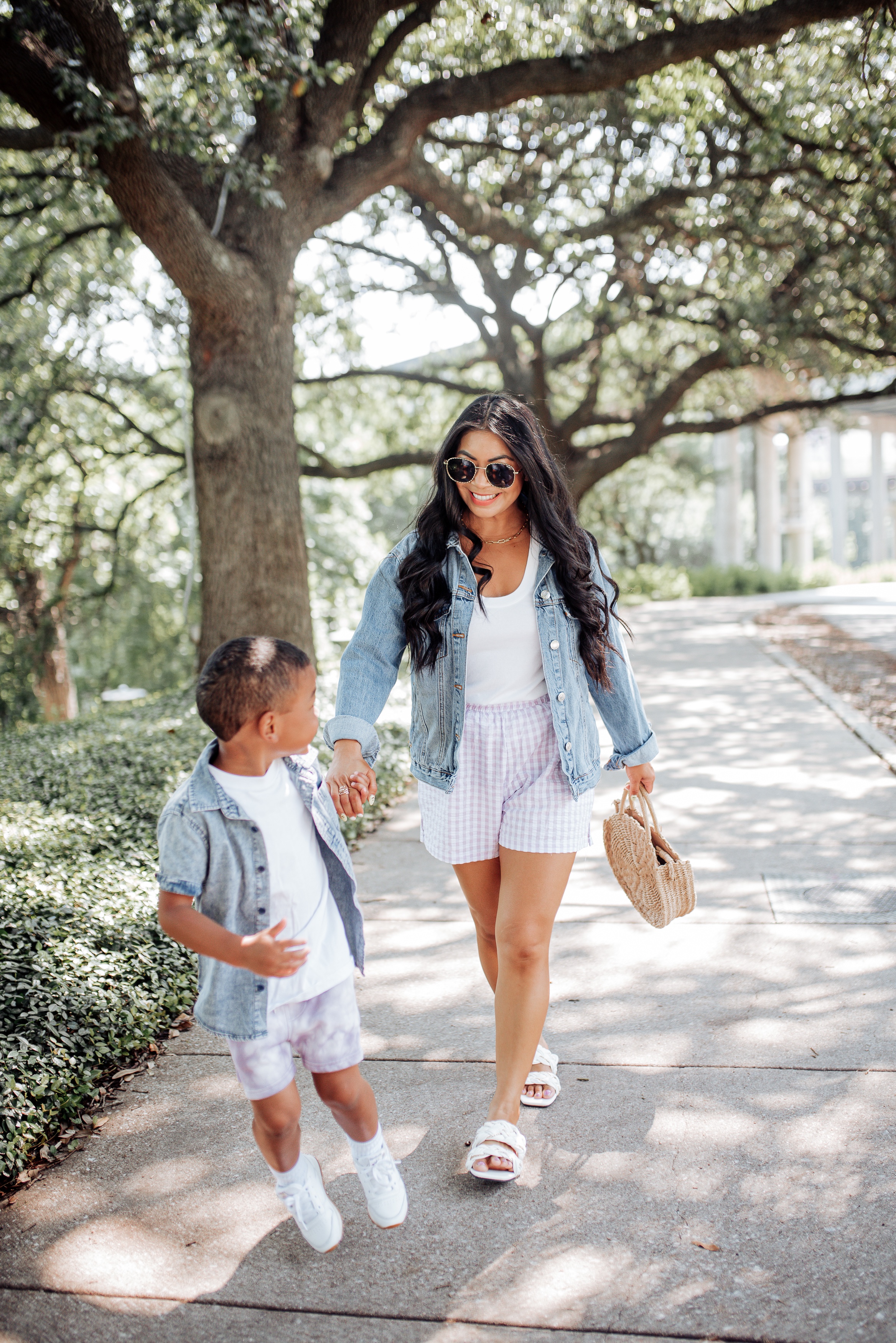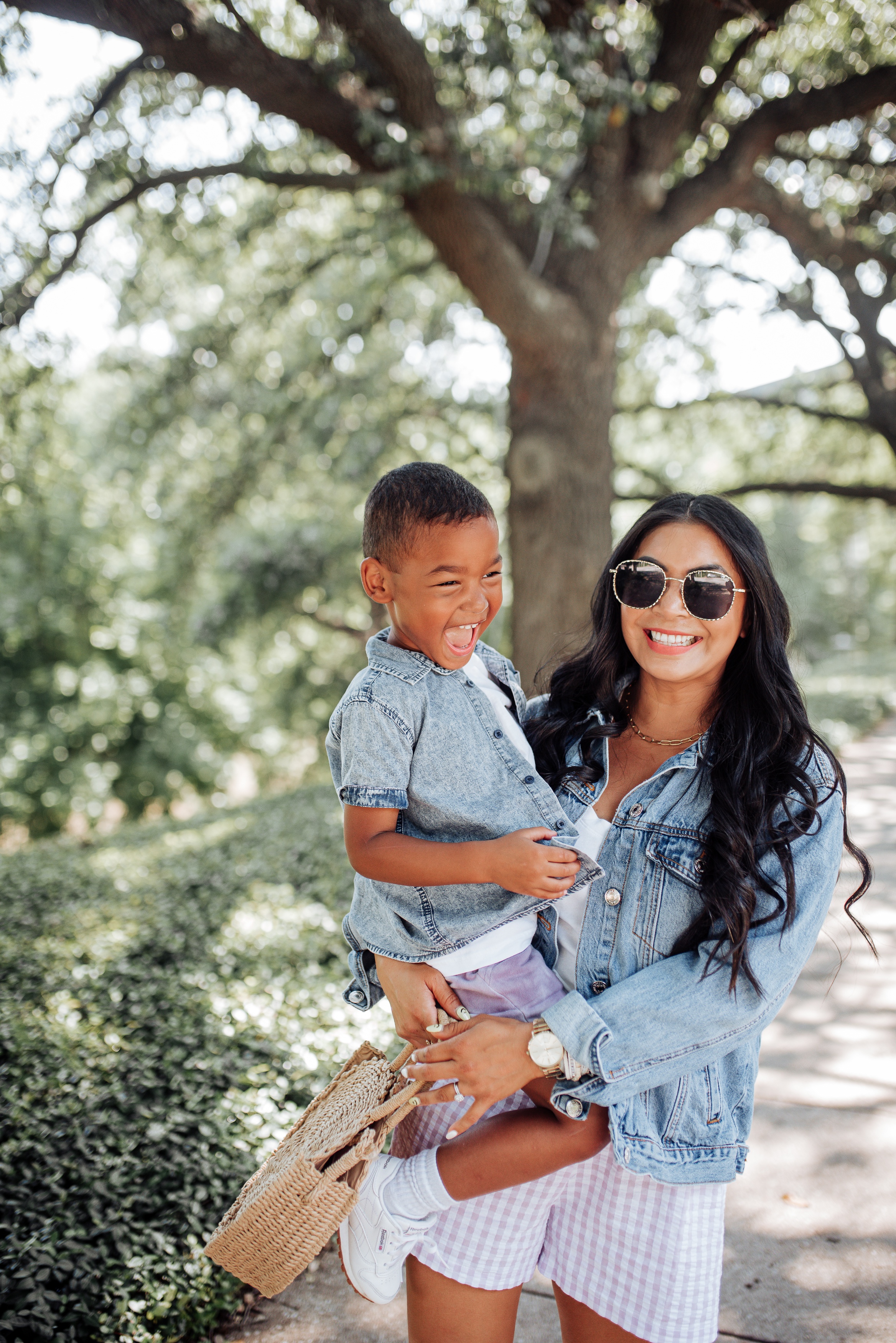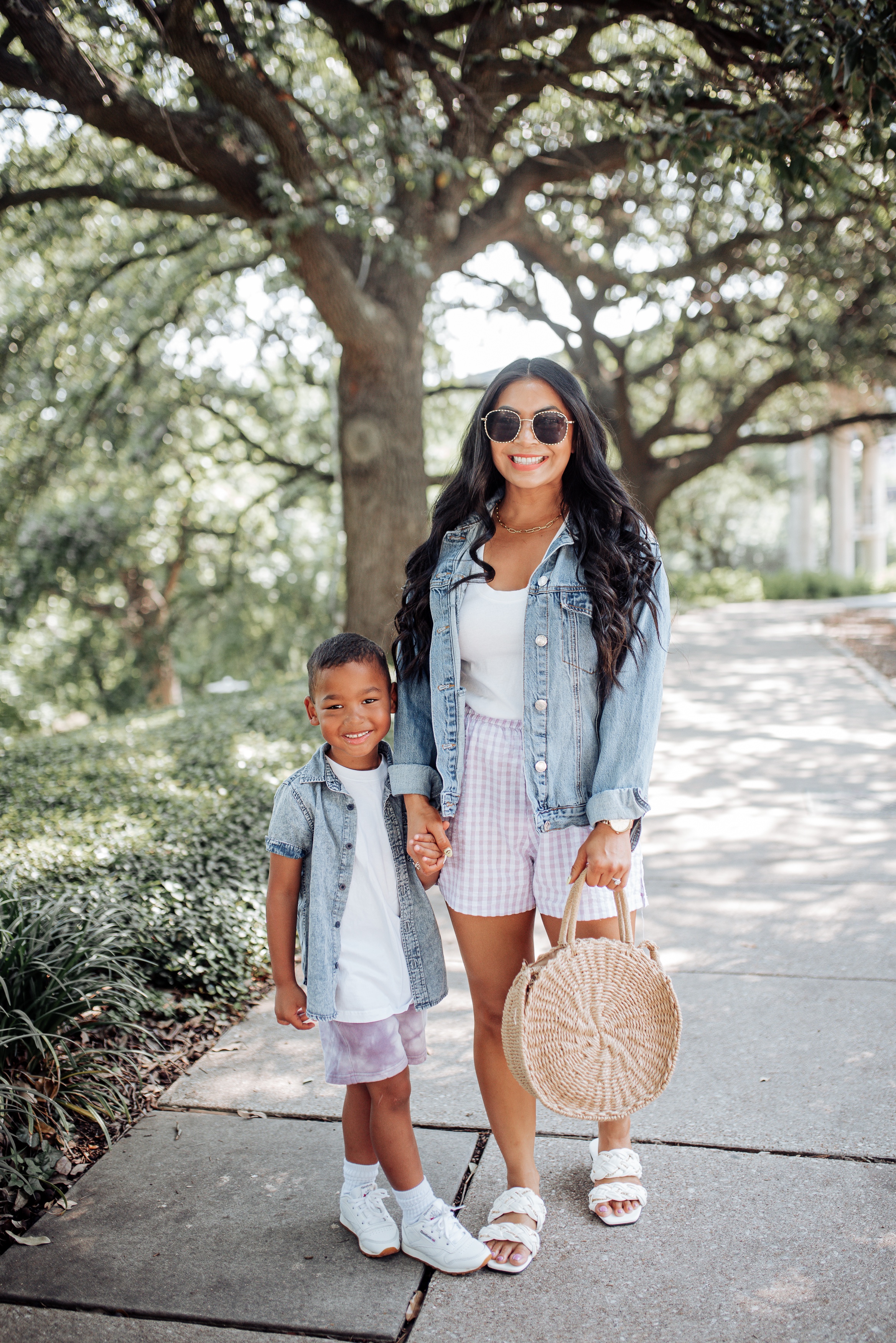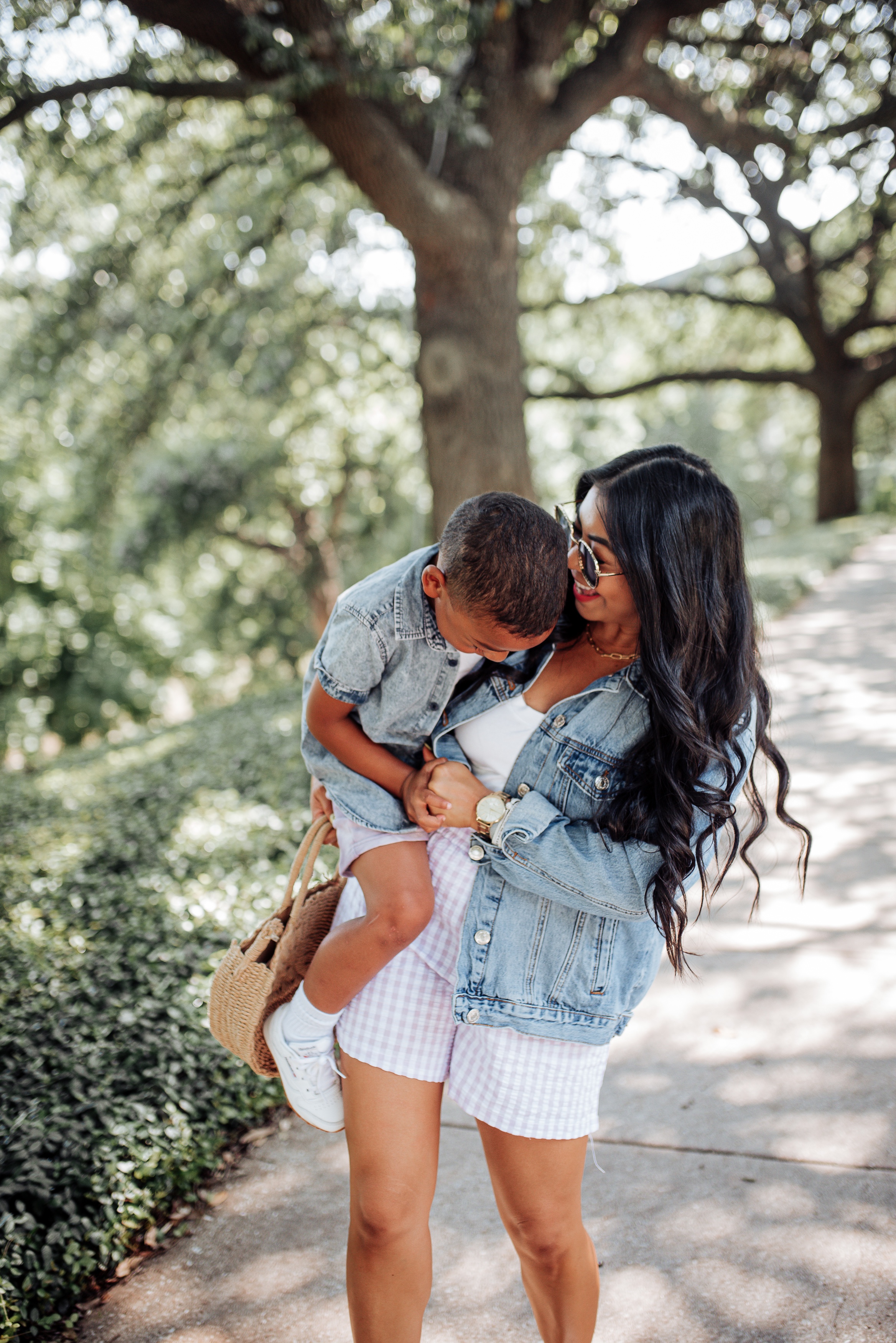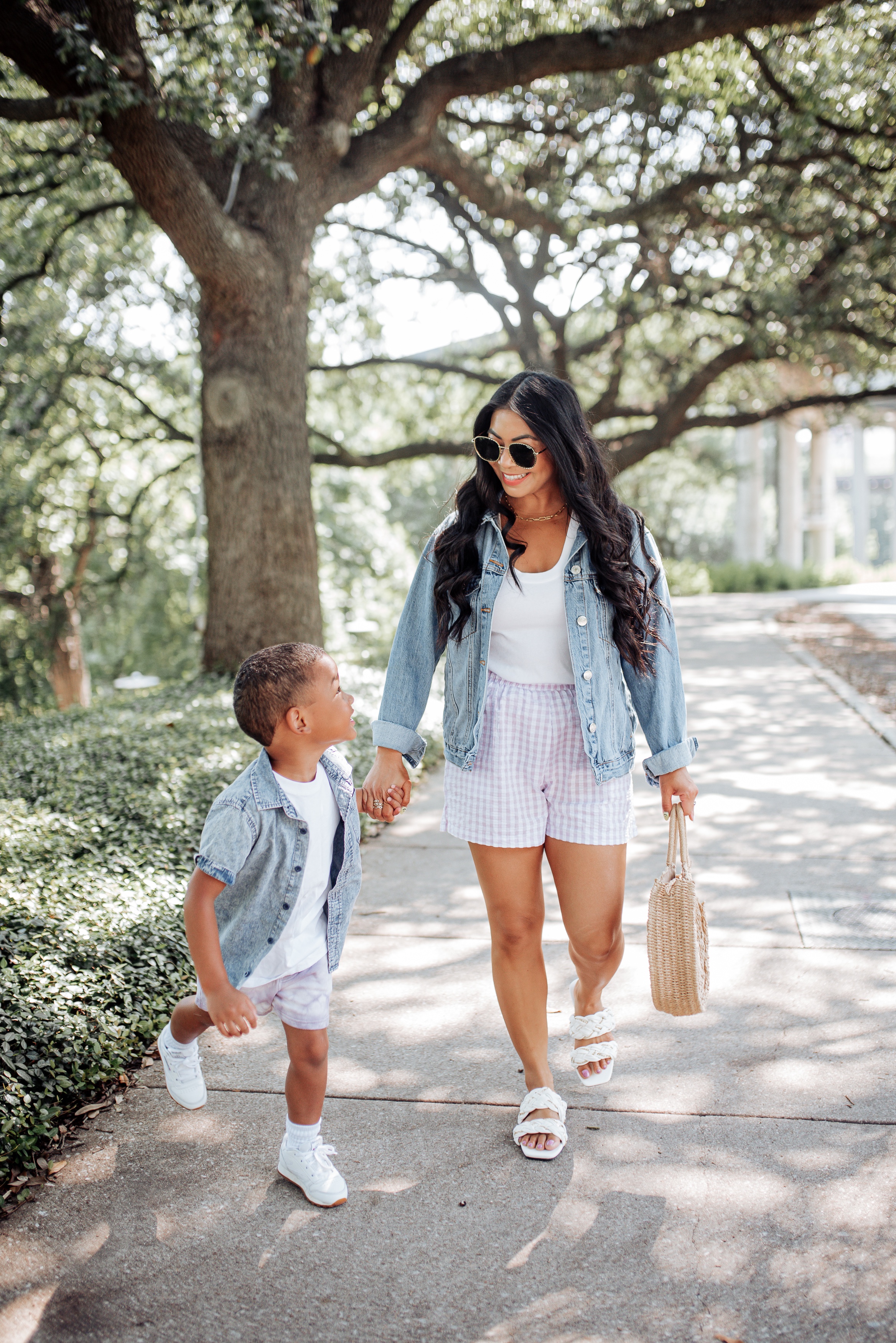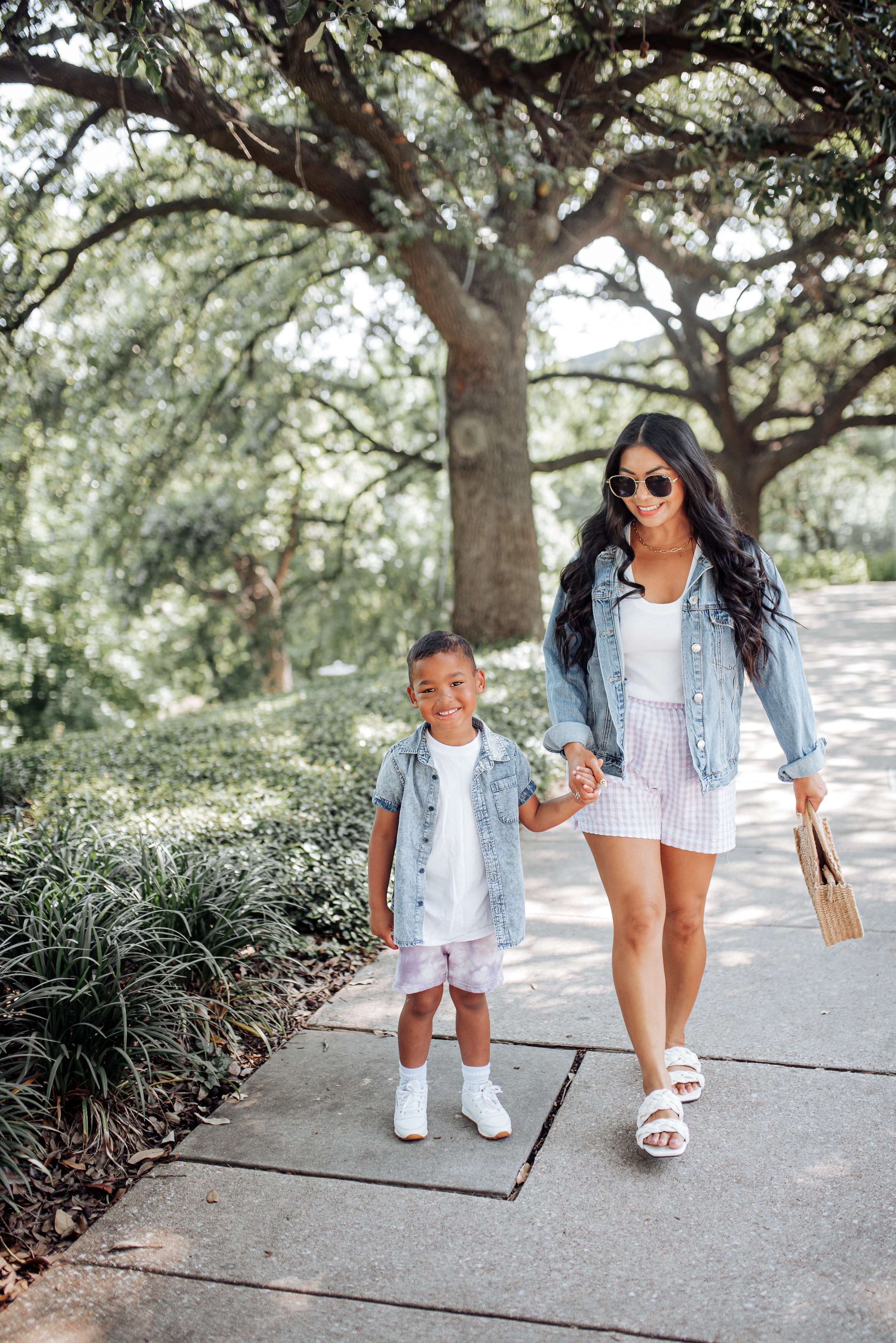 I am definitely packing all the coordinating family looks for Miami next week! Alsoooo…. next week will be our last court zoom call for final adoption day!! I was thinking that we were flying out to Miami the exact day after our zoom court hearing but we will actually be in Miami already the day of the call!! It's going be vacation celebration for sure!!
I am linking our looks below. My exact shorts are from Cotton On but this color is still not showing up online. Linking the other colors below and also found similar ones at Zara. Landon's tie dye shorts are from Cotton On Kids and they had a ton of the purple in store but of course out of the 11 colors available online they are not showing purple. Head to your nearest store if you want these exact looks. Sorry ya'll! I try to link the exact looks when I can! I am linking a bunch of other purple and white pieces too that will give you and your littles a similar coordinating looks!