Sharing some super cute mommy and me matching swimsuits! Don't worry, there are some for Daddy too!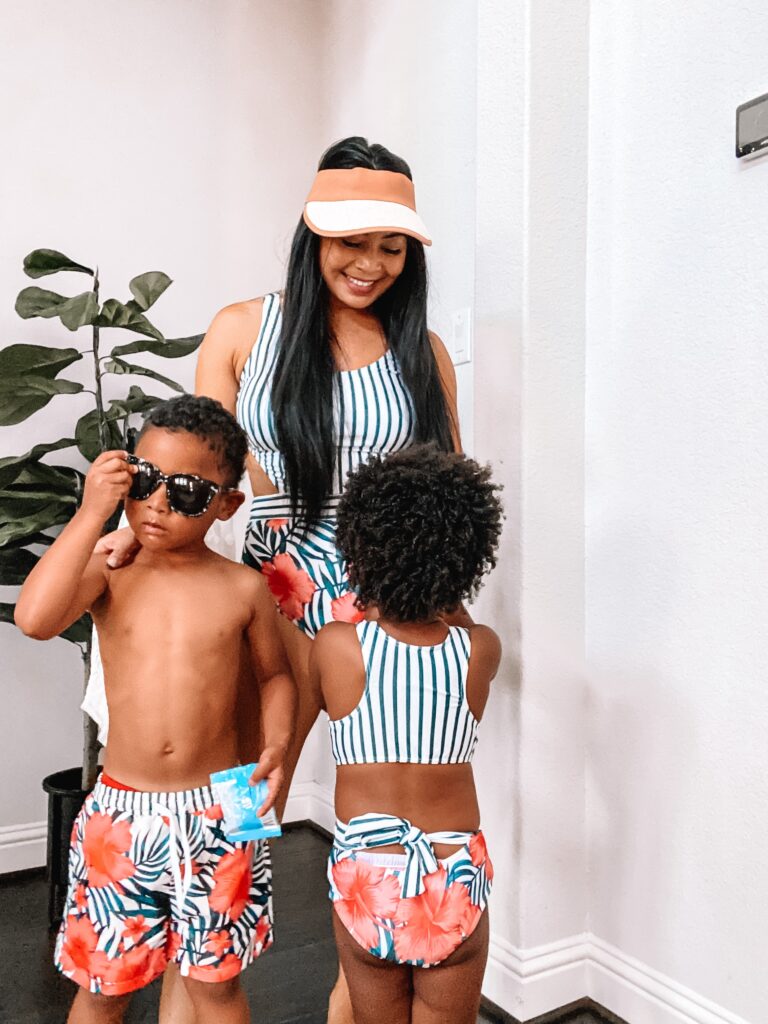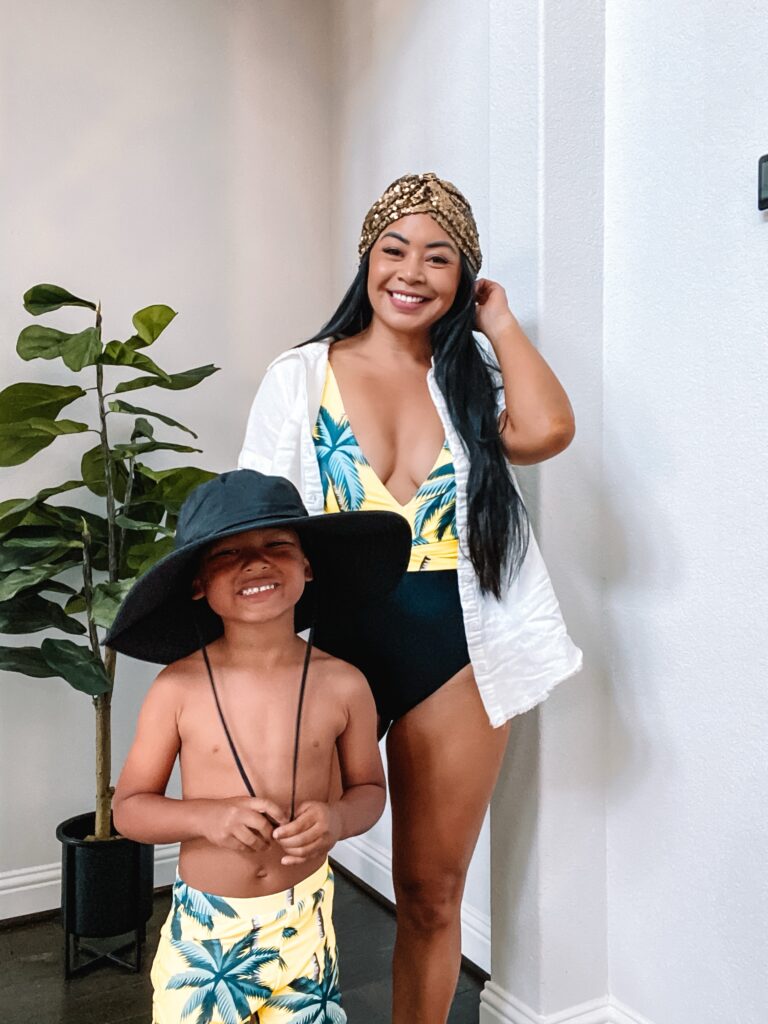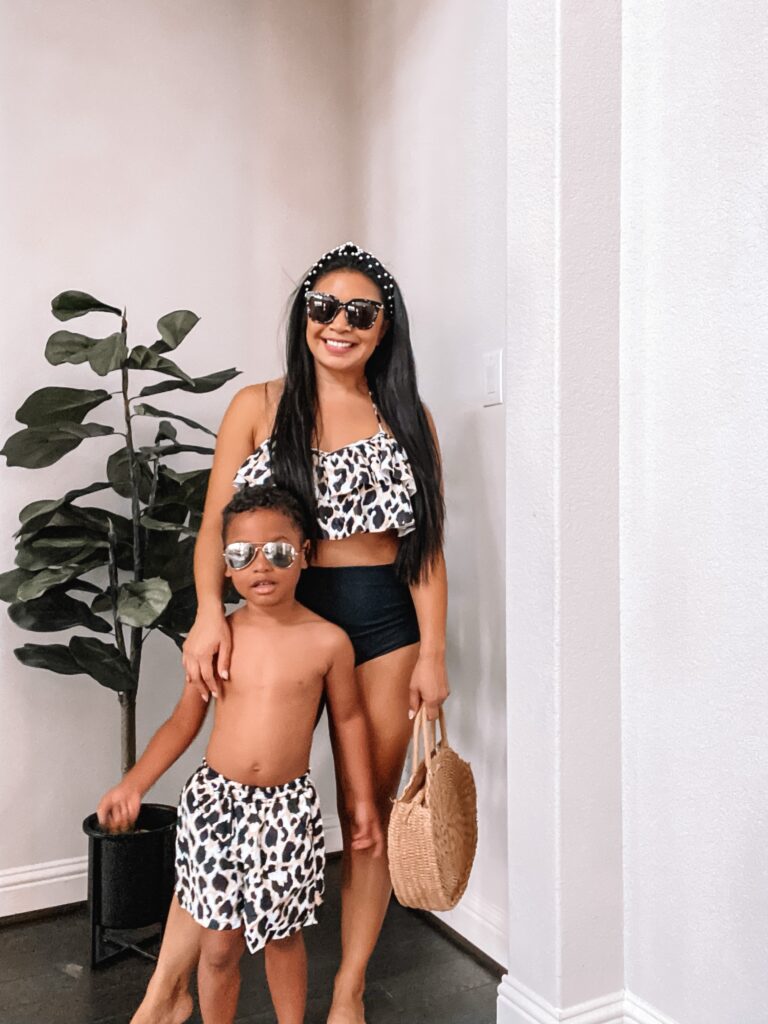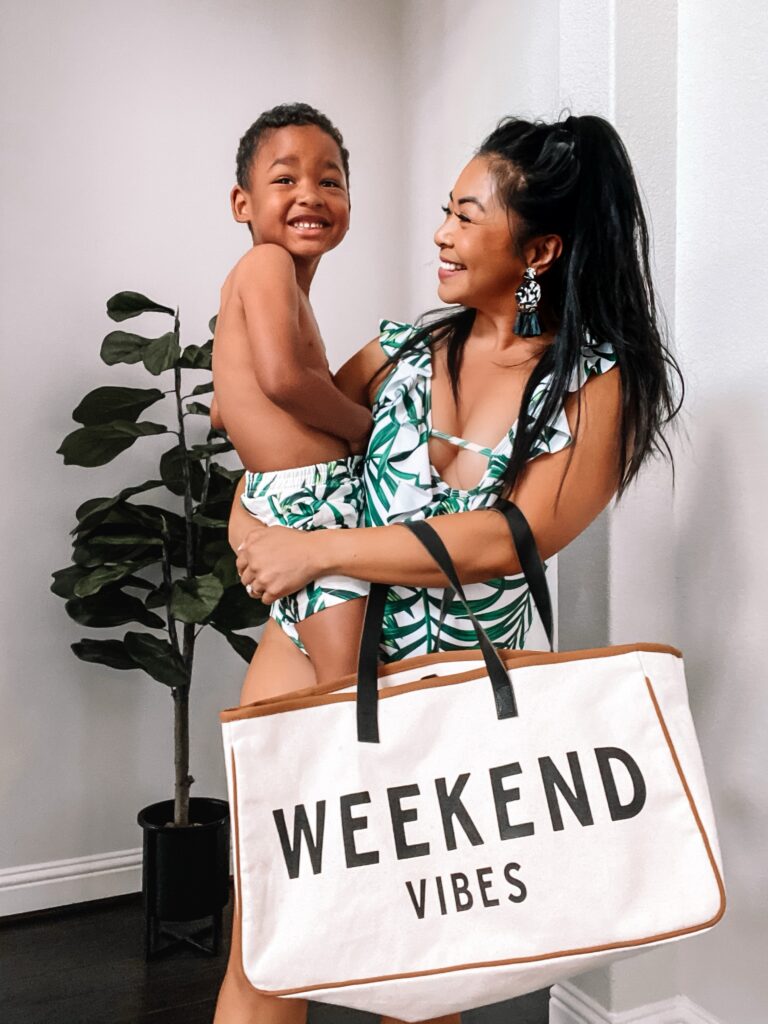 With so many water activities planned this summer, you know I couldn't pass up a mommy and me matching moment! A lot of these swimsuits also have matching shorts for Dad but I couldn't get Brandon on board with this swimsuit session LOL. Maybe next time!
Landon and sis are wearing their true size in everything. I am wearing a medium in all but would def size up in the yellow and black one. Brandon really liked that one. I wonder why! I'm linking everything we have recently ordered below as well as a few more cute matching swimsuits that I found!
Mommy And Me Matching swimsuits