I was looking up some fun and festive things happening in Houston this weekend and I thought I'd share here in case anyone else was looking for something to do with the fam for the 4th of July!
I am also linking up another cute and colorful mommy and me look!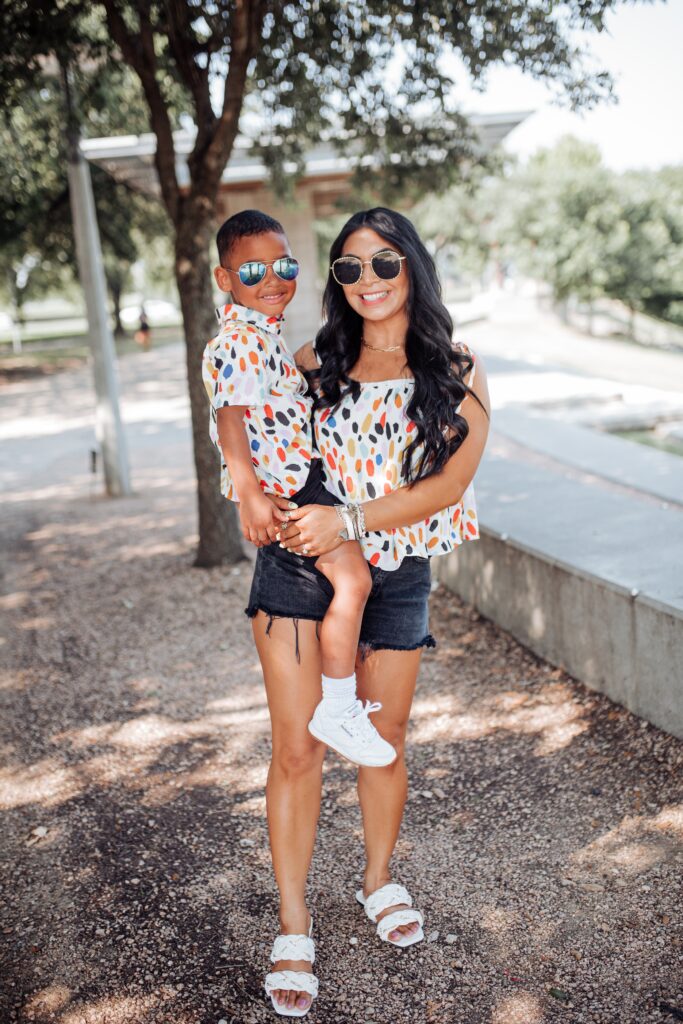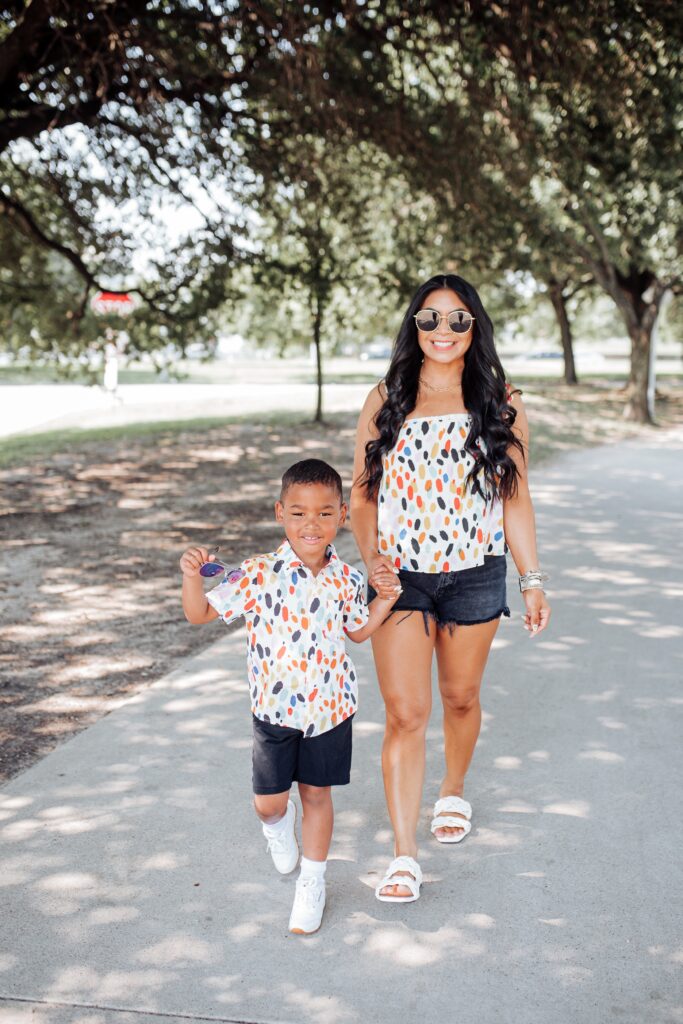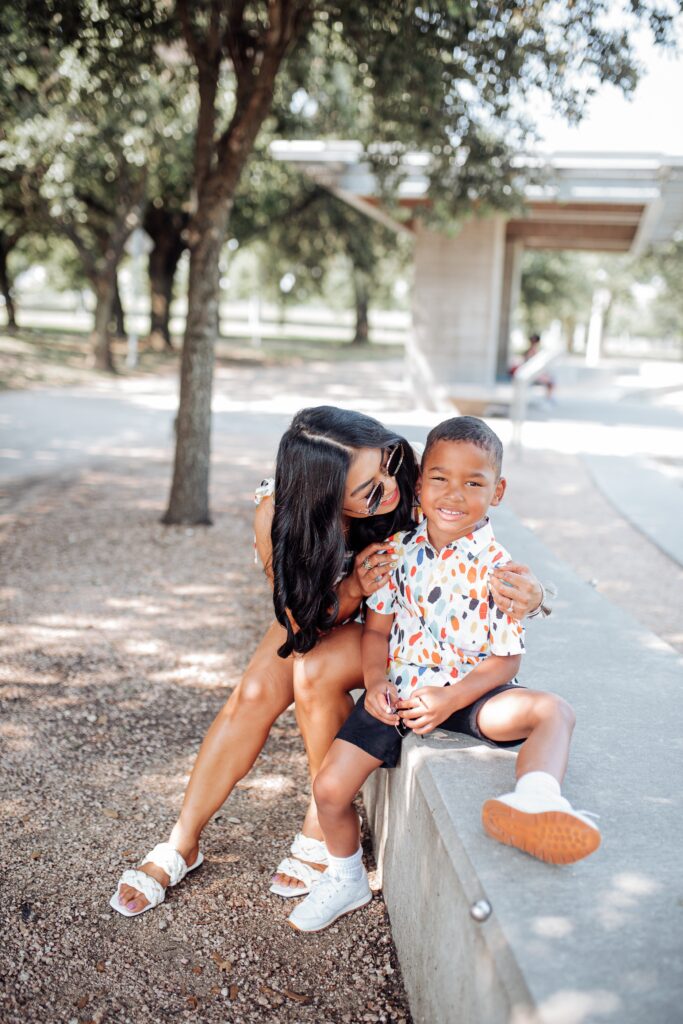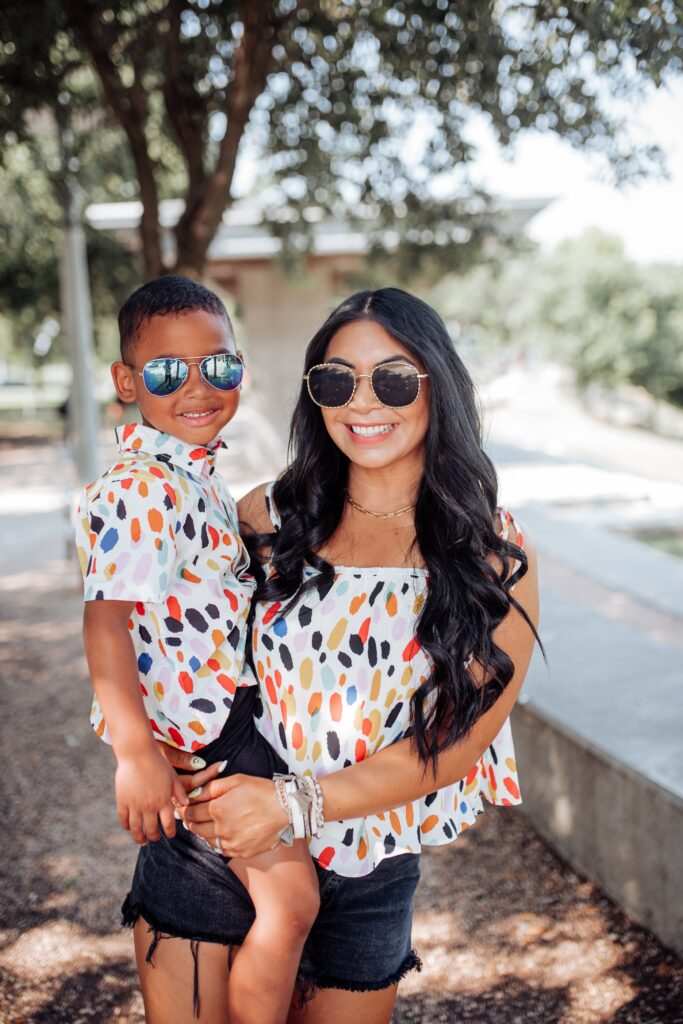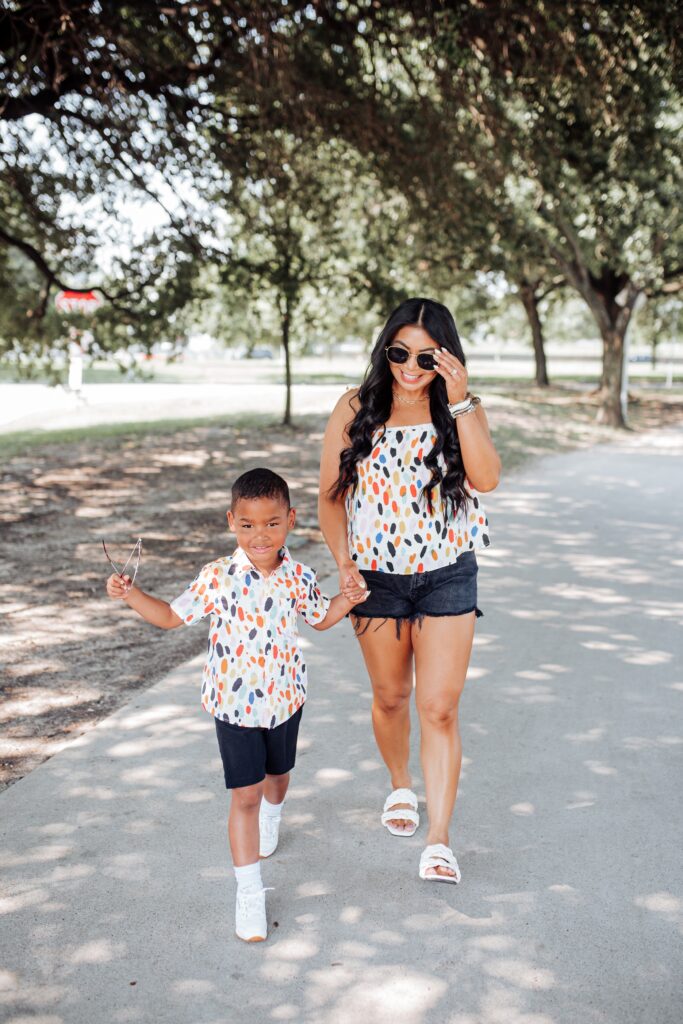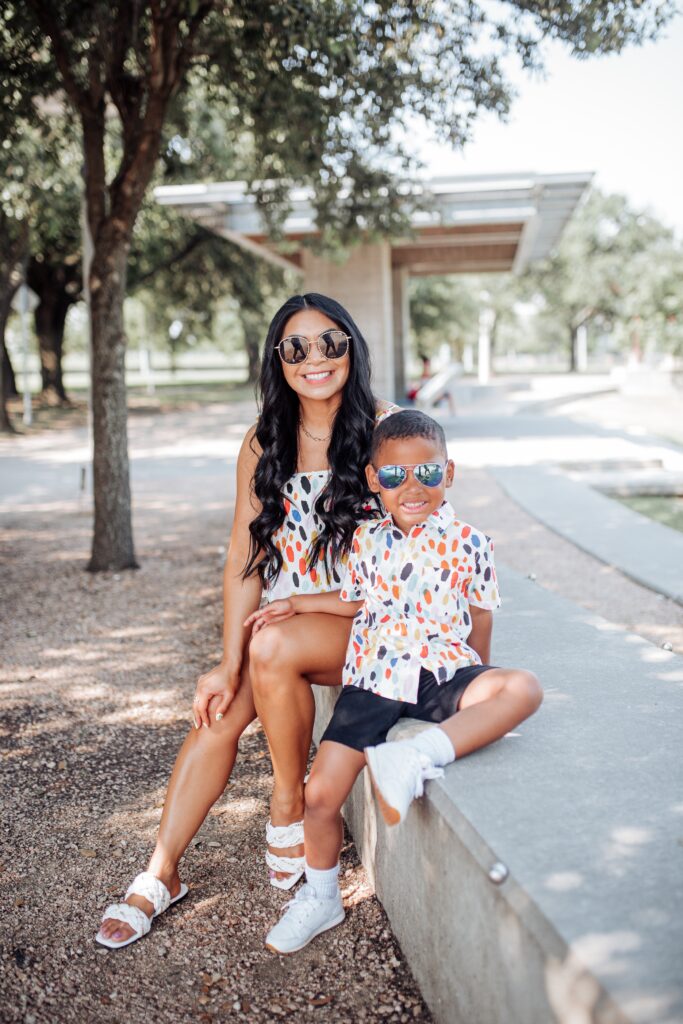 Shop these looks:

Family Friendly Things To Do In Houston For The 4th Of July 2021
Typhoon Texas– 100% chance it's going to be hot LOL. Even if it sprinkles a little like it's supposed to it's still gonna be hot! Cool off at Typhoon Texas in Katy with carnival-themed fun, live entertainment, and family-friendly contests. Firework show starts at 9:15pm. They will be doing fireworks on Friday, Saturday and Sunday!
Baytown Bicentennial Park– Baytown will be hosting their 4th of July celebration in the park on Saturday July 3rd. There will be music, a parade and fireworks. Check out their Facebook even page here.
Freedom Over Texas– I know so many of our friends are excited this is back this year! This annual, whole day festival is filled with fun for the whole family. Food, performances and a great firework show. Statement from their website, "Fireworks will reach 800 feet, almost doubling the height of the traditional show, for more to enjoy from further away."
Kemah Boardwalk– Always a fun time for the kids but end the night on the 4th with their Star Spangled Sky firework show! Boardwalk is open until 11pm.
Lagoonfest– Ya'll know I am a huge fan of this place LOL. It doesn't look like they are having their own firework show but they are having country music performances on Friday and Saturday. This place is such a good time for the kids (and adults too!).
Pearland Independence Park– Celebration of Freedom will be happening from 6-10pm on the 4th. The event will feature live music from the variety band, Breakfast at Tiffany's, on the H-E-B Entertainment Stage and a spectacular fireworks display.Event parking will be available at Pearland High School, 3775 S. Main Street.