Sharing a cute and affordable summer date night outfit today! If you are a denim gal like me you'll love this one!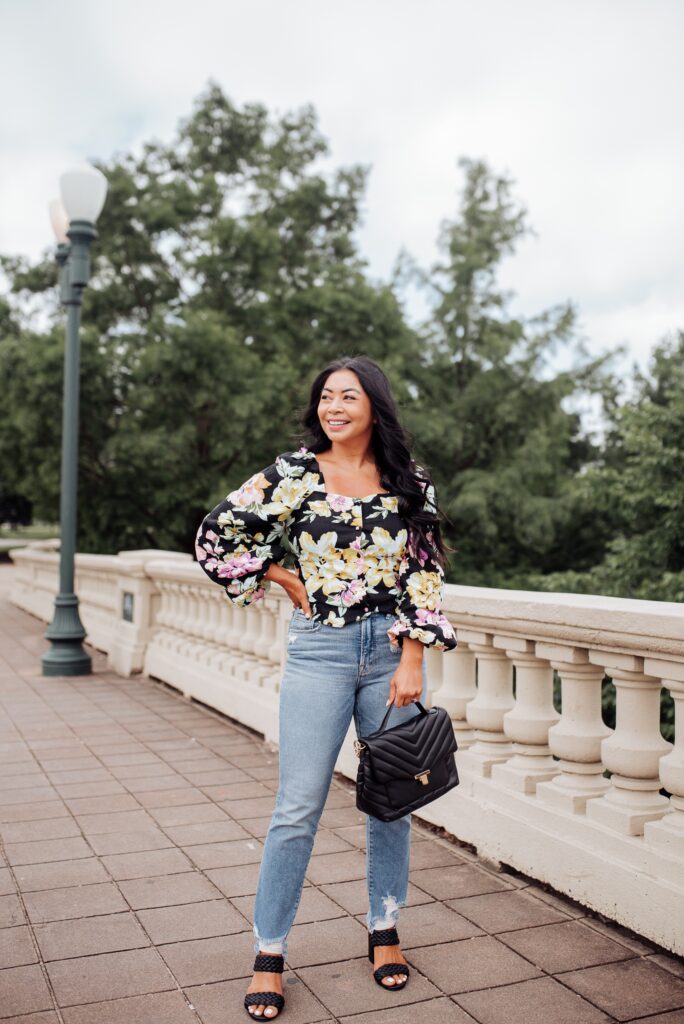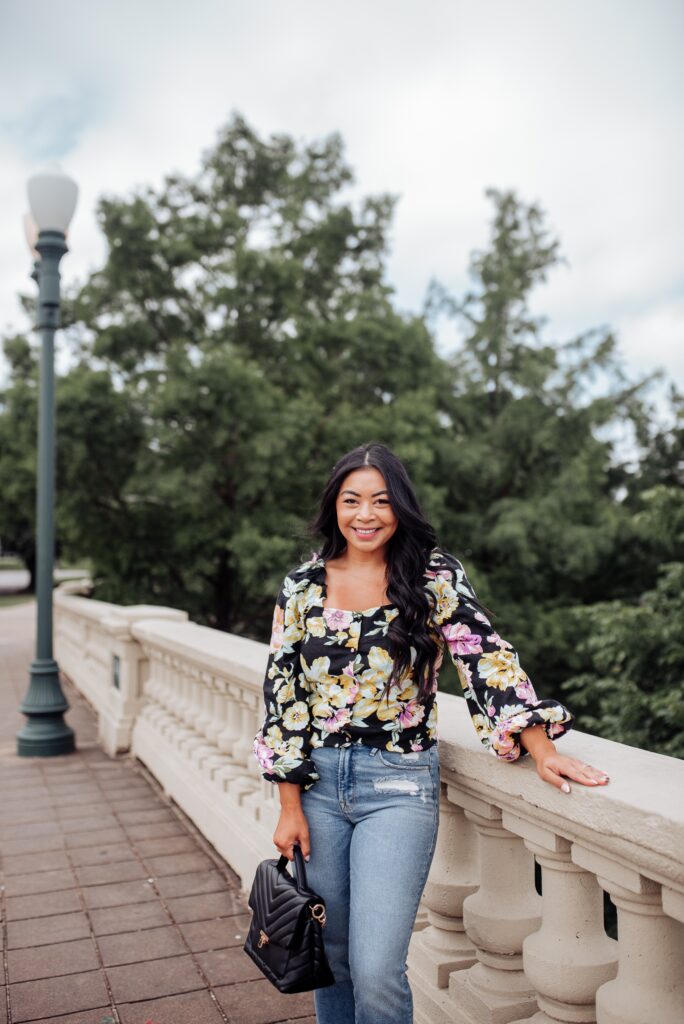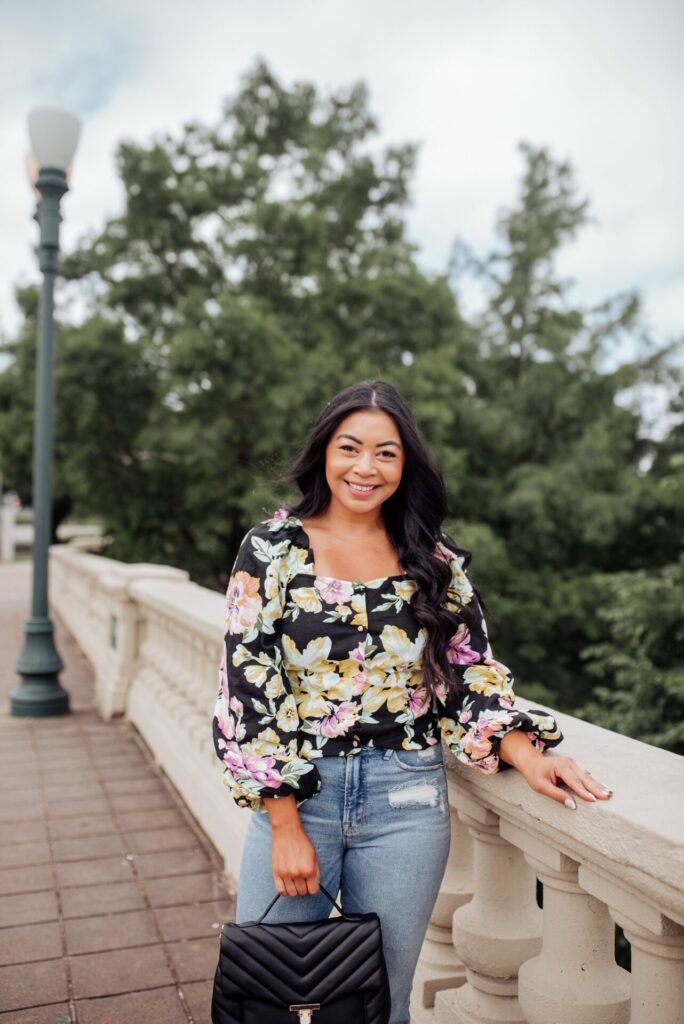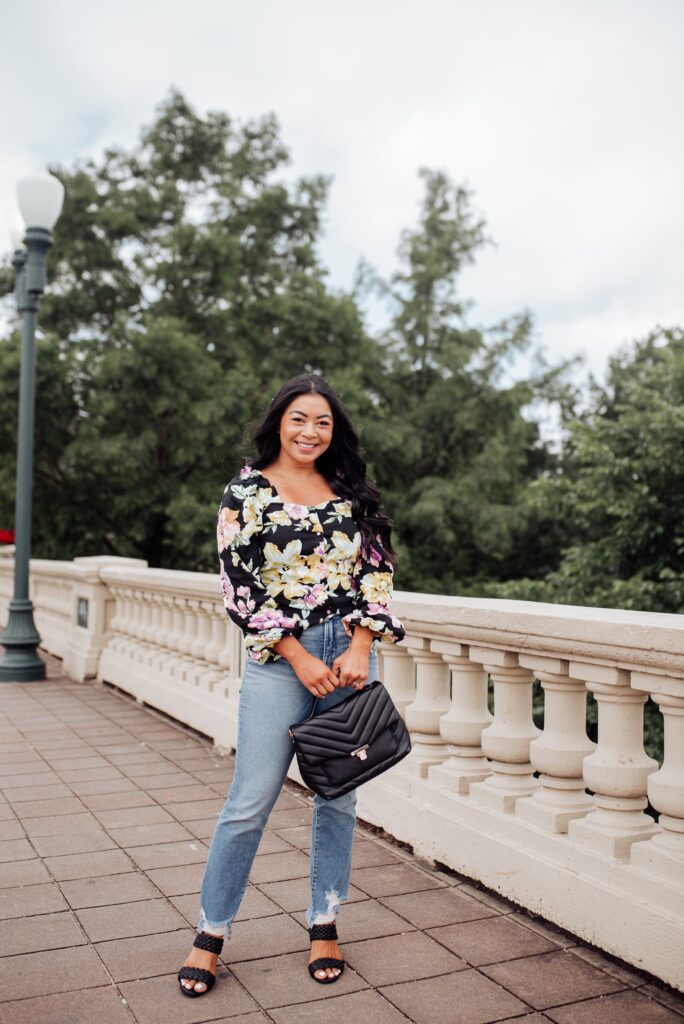 This floral top from Target has been one ya'lls favorite finds from Target and mine too! I am wearing a small here. This cute handbag is also a Target find!
I have shared these Good American jeans a ton and I just checked and there are a few size options still available. I think this is a really pretty date night outfit option. You can also pair this stop with slacks for the office! If you aren't a denim gal, I just saw Target has this floral print in a maxi dress as well!
I have mentioned this before, but we are really trying to make date nights a priority around here! It's easier than it sounds LOL. I know you mamas feel me! We are hoping to do a date night with some friends this month! What are some of your favorite things to do for date night?!