In Texas, we have an extra season each year and it's called Rodeo season! 🙂 If you would have told me 10 years ago that I would have been a rodeo goin' lover I would have told you that you were lying! haha! Rodeo Houston is like no other and if you have been you know why I love it so much! The food, the mutton bustin', the music, oh my!
Below I am sharing 6 rodeo inspired outfits and if you aren't headed to rodeo any time soon than they will be equally cute for festival season that is quickly approaching as well!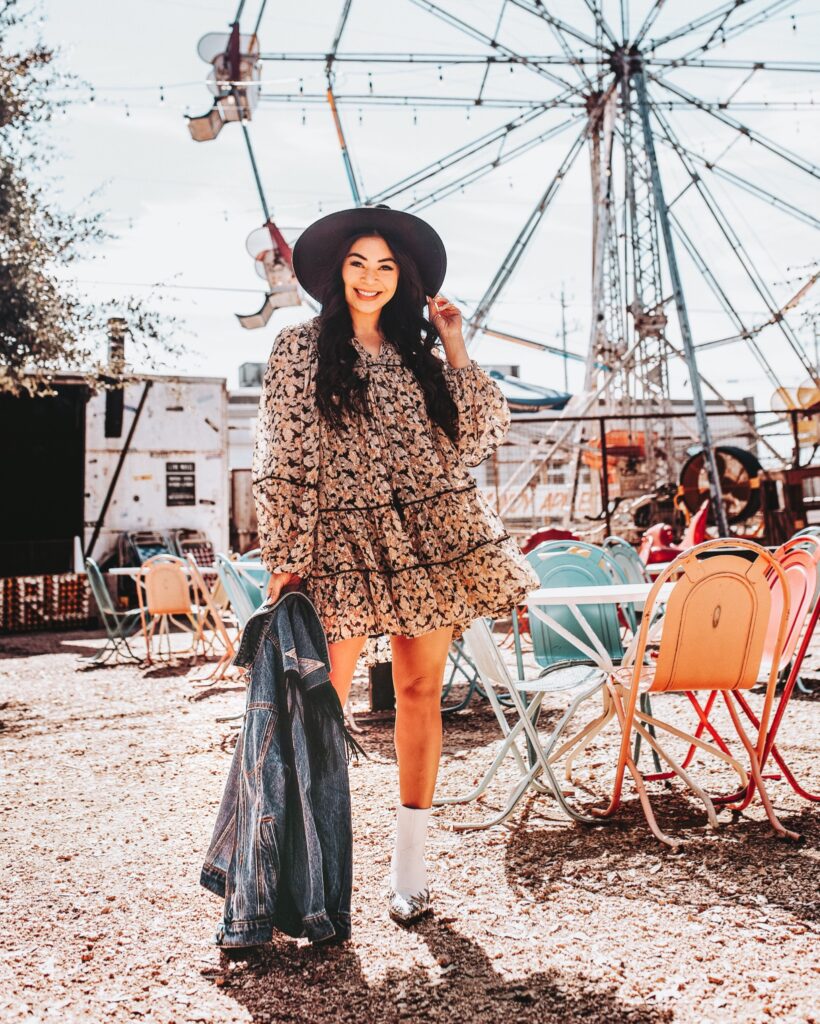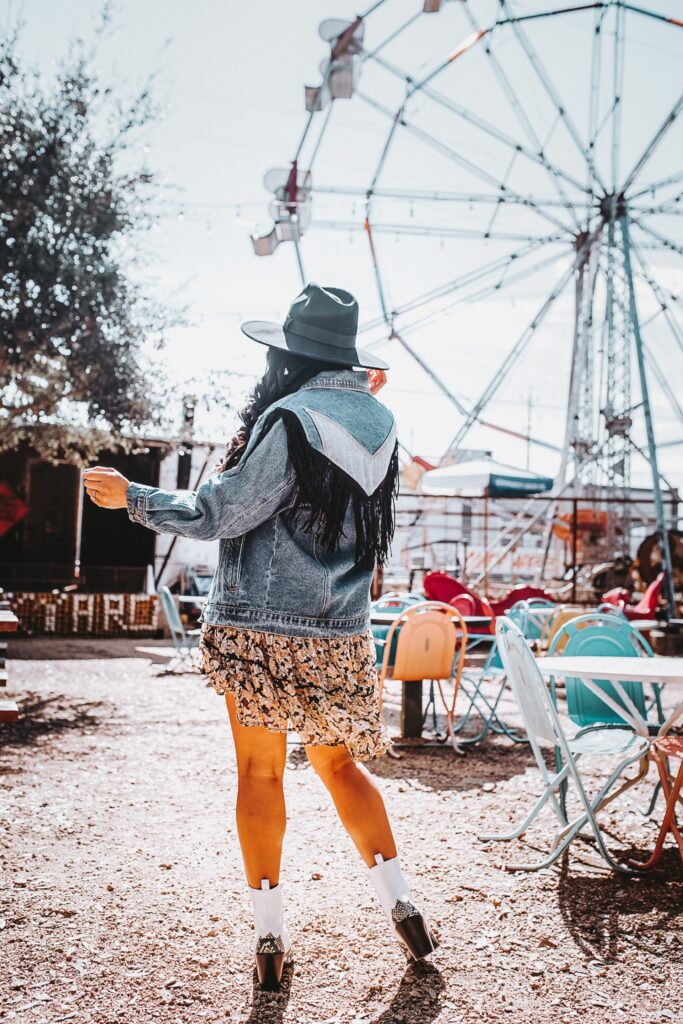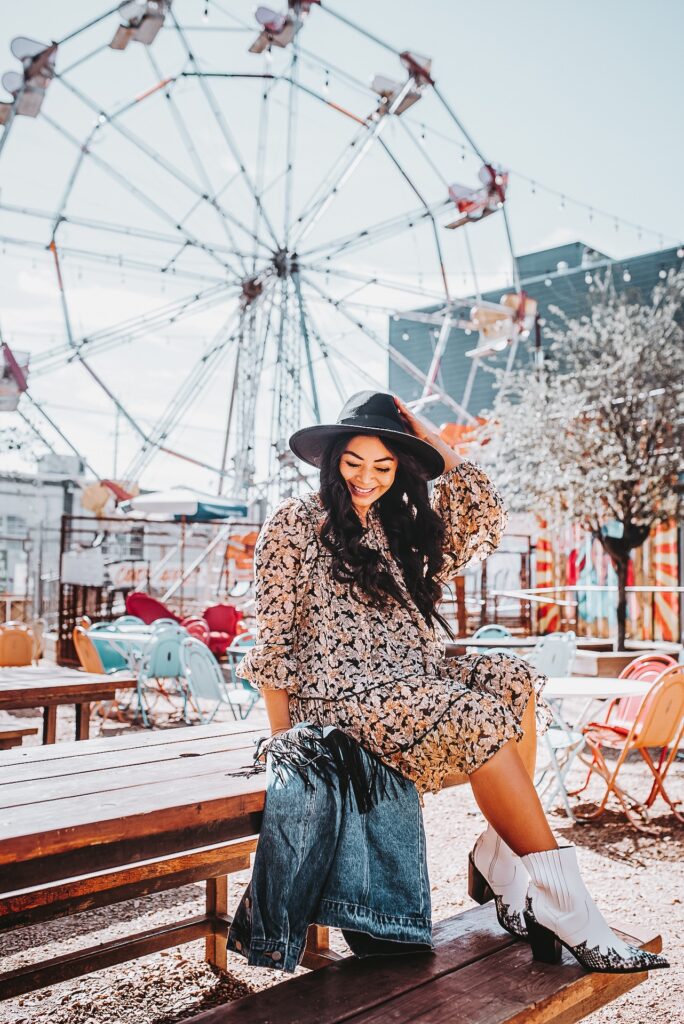 I purchased this Free People dress from Nordstrom but linking it to both Nordstrom and Shopbop below because it is included in the Shopbop Spring sale. I am wearing a small.
Shop this look: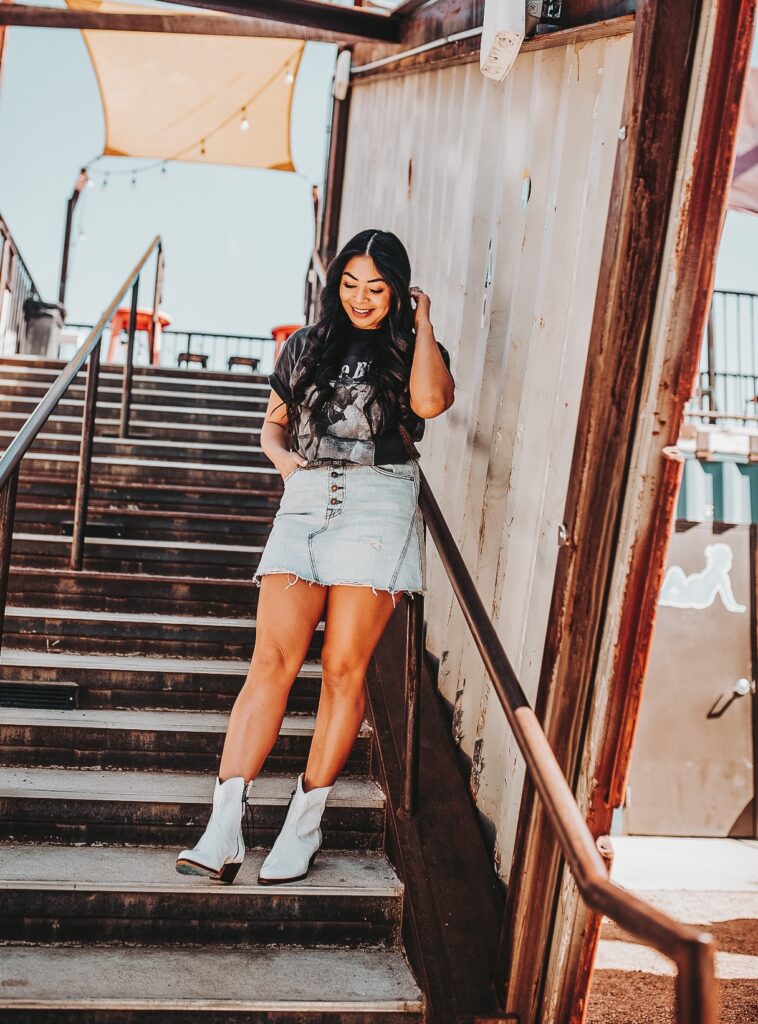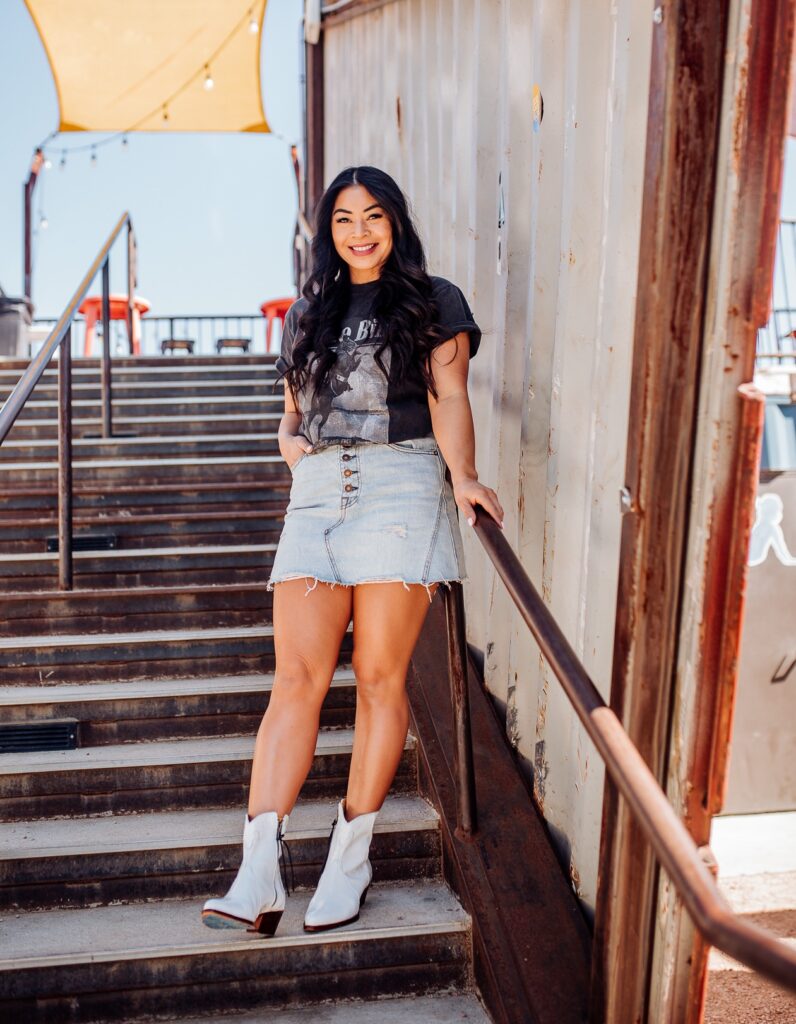 This graphic tee is the perfect rodeo tee! As soon as I saw it, I had to have it! This brand is super great quality and this western inspired tee is crazy soft. I a wearing a size small.
Shop this look: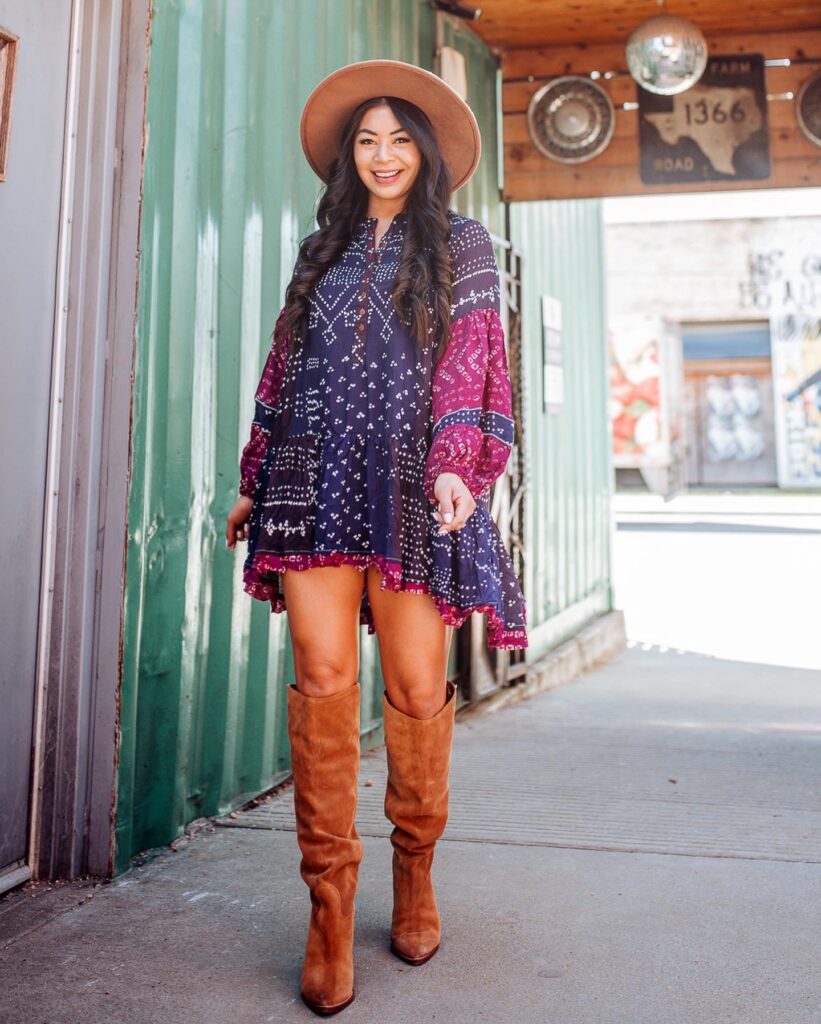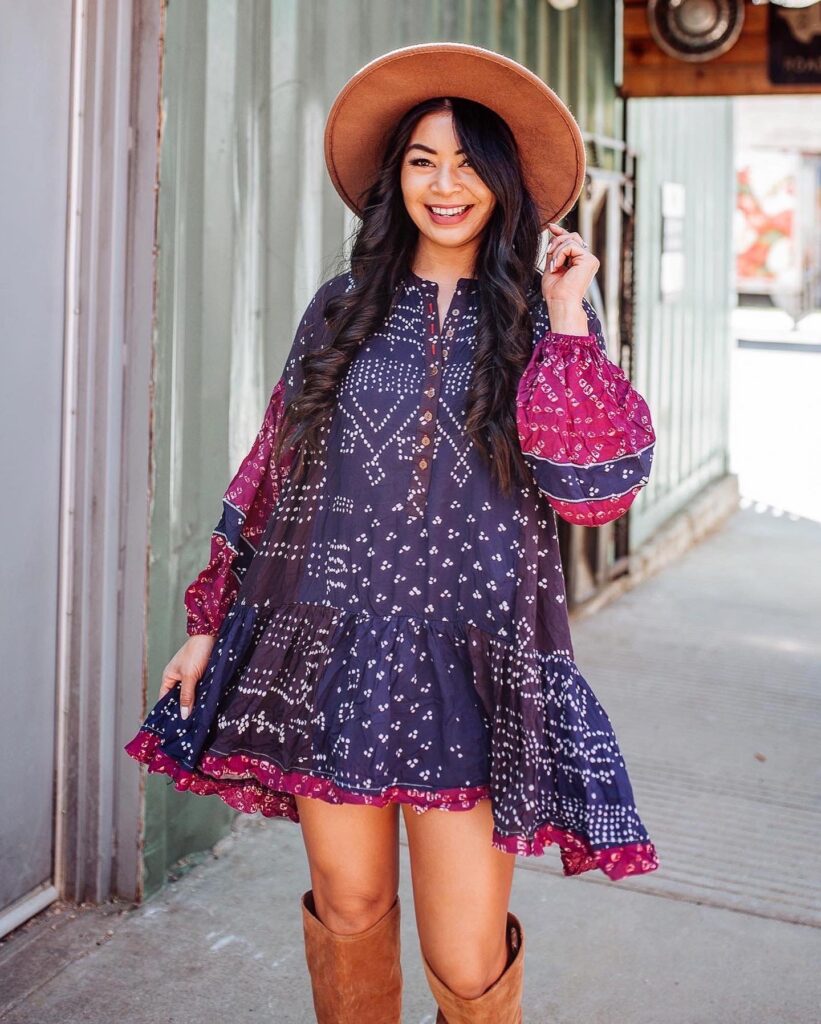 This bandana print dress screams rodeo! I love the flowy fit paired with the under the knee boots. I would recommend sizing up if you want to wear it as a dress and also wear little shorts underneath if you're going to be dancing/boot scootin'. I almost had a Marilyn Monroe moment when twirling around for these photos lol.
Shop this look: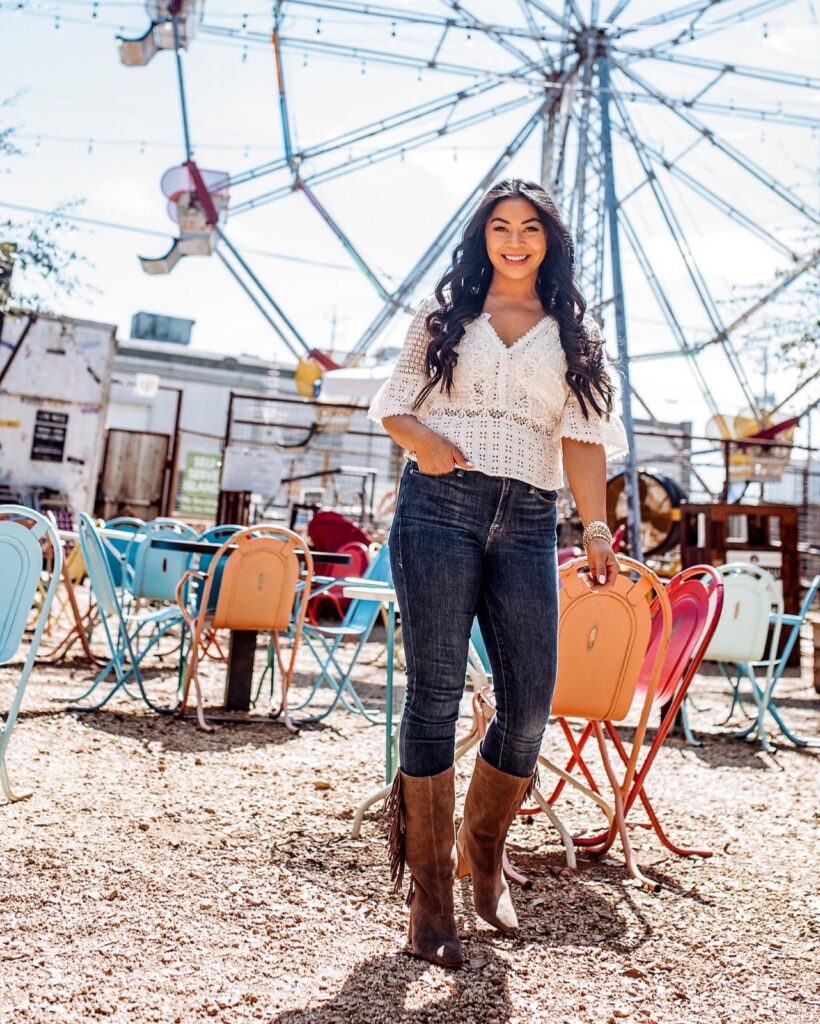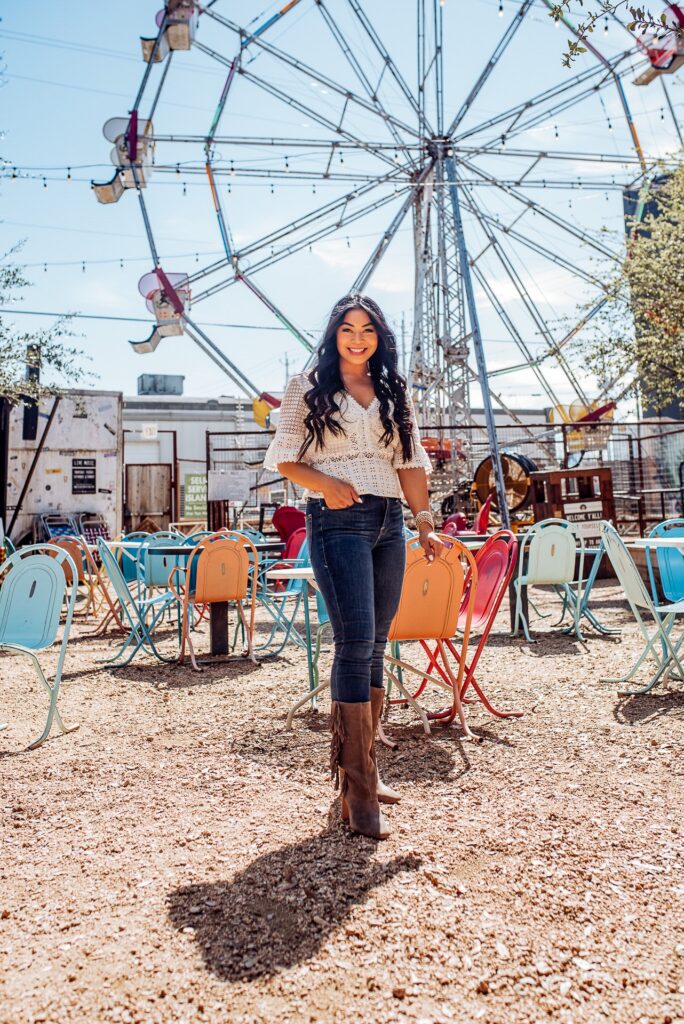 This is a more subtle rodeo or festival outfit. I'm sure you have a cute white top, skinny jeans and tan booties in your closet already! Throw on a hat or turquoise jewelry and you are good to go! If you want to be a little extra you can grab these fringe boots below!
Shop this look: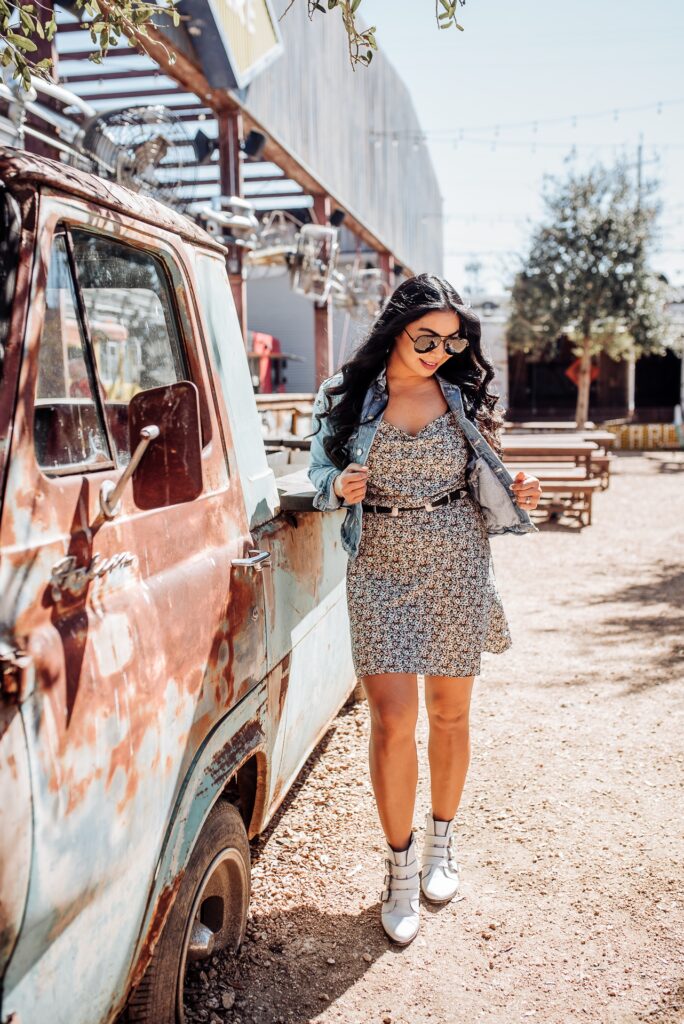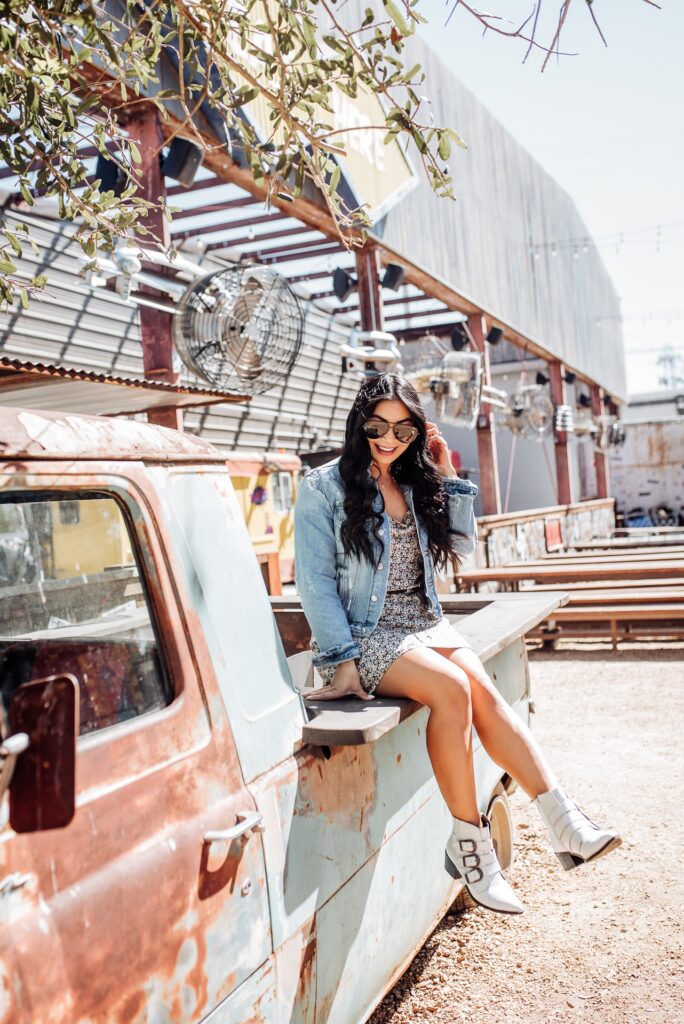 Turn your floral slip dress into a rodeo outfit by throwing on a western belt, denim jacket and booties!
Shop this look:

I am not typically a denim on denim gal but if any time of year is the time to wear all the denim its rodeo season! All of these items I already had in my closet so I am sure you can pull similar pieces from your closet as well! If you are missing any of the pieces but want this look, linking items below!
Shop this look:

I hope you all loved these rodeo inspired outfits! If you are heading to rodeo or to a music festival soon you can pin any of the photos to your Pinterest board for outfit inspiration.
Lastly, I am so honored to have had the opportunity to partner up with Reliant again this year for another fun giveaway! This year Reliant and I have partnered up to giveaway 2 tickets plus parking pass to see Chance the Rapper on Friday, March 6th. And the winner from the Instagram giveaway is….Instagram reader @aakroyd! Please email me at info@roselynweaver.com so I can give you details on how to retrieve the tickets and parking pass!
Thank you all who entered and thank you Reliant for the giveaway prize! If you didn't win, stay tuned I have another rodeo giveaway coming soon!