Shopbop carries a lot of the brands that we all love; Free People, Sam Edelman, Madewell, Agolde, etc. If you have been eyeing something from these quality brands, now is a great time to purchase them!
Below I am sharing some photos from my recent Shopbop haul as well as items that I have had in my closet for over a year now and love!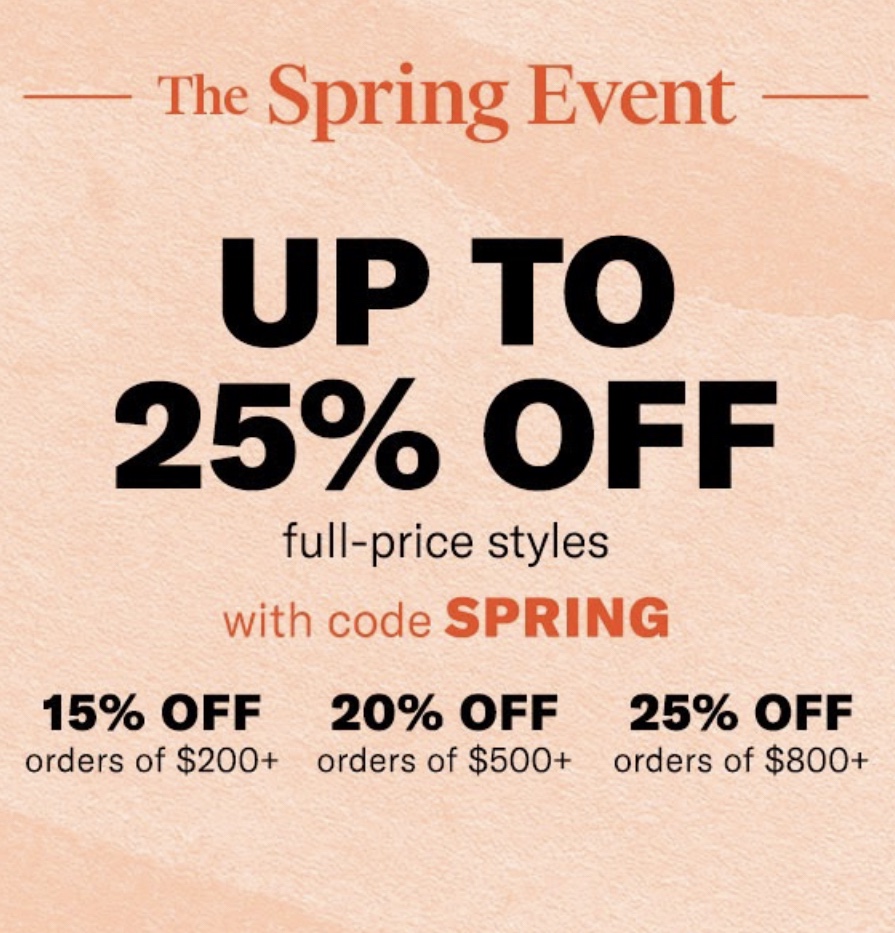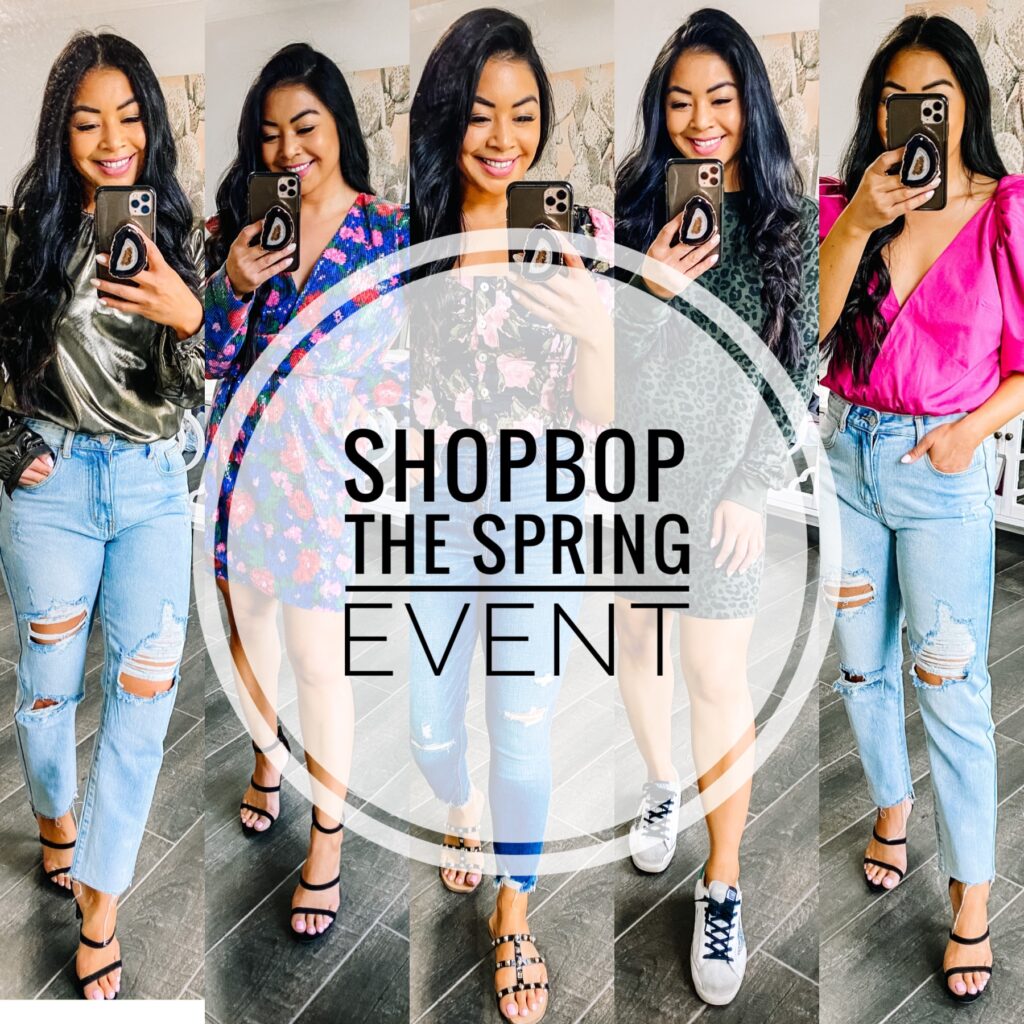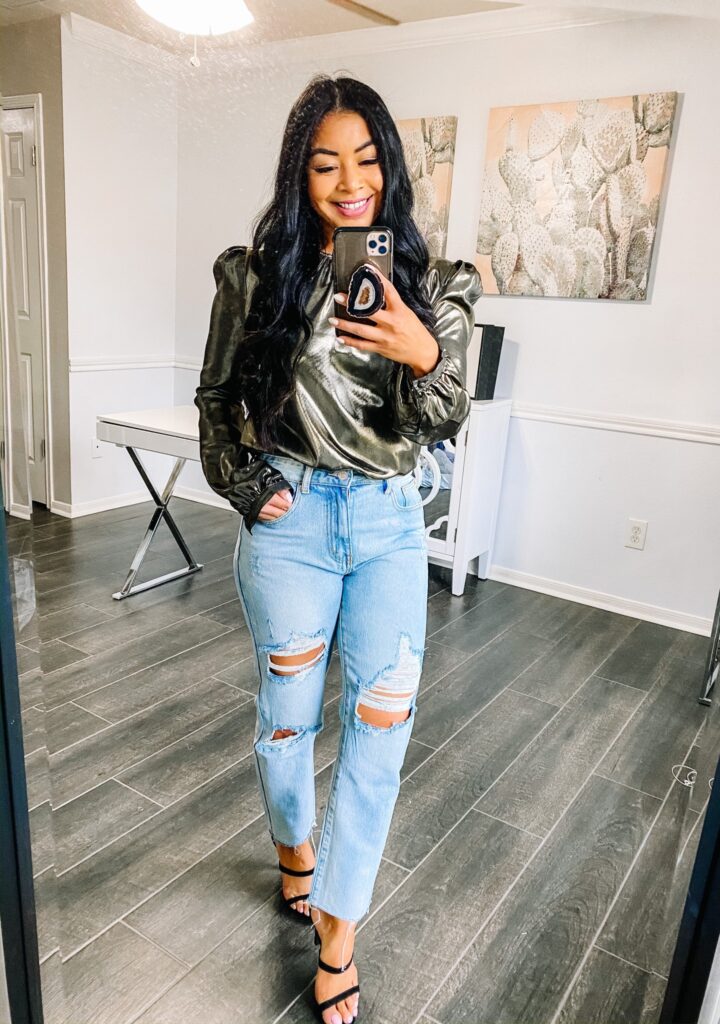 Gold Lame Top (wearing a small) | Wore this out to dinner last week and sizes are already selling out! Check out some other cute gold blouses here.
Floral Sequin Dress | Wearing a small | Love this for a wedding guest dress or any other special event you may have! Check out some other really cute wedding guest dress options here.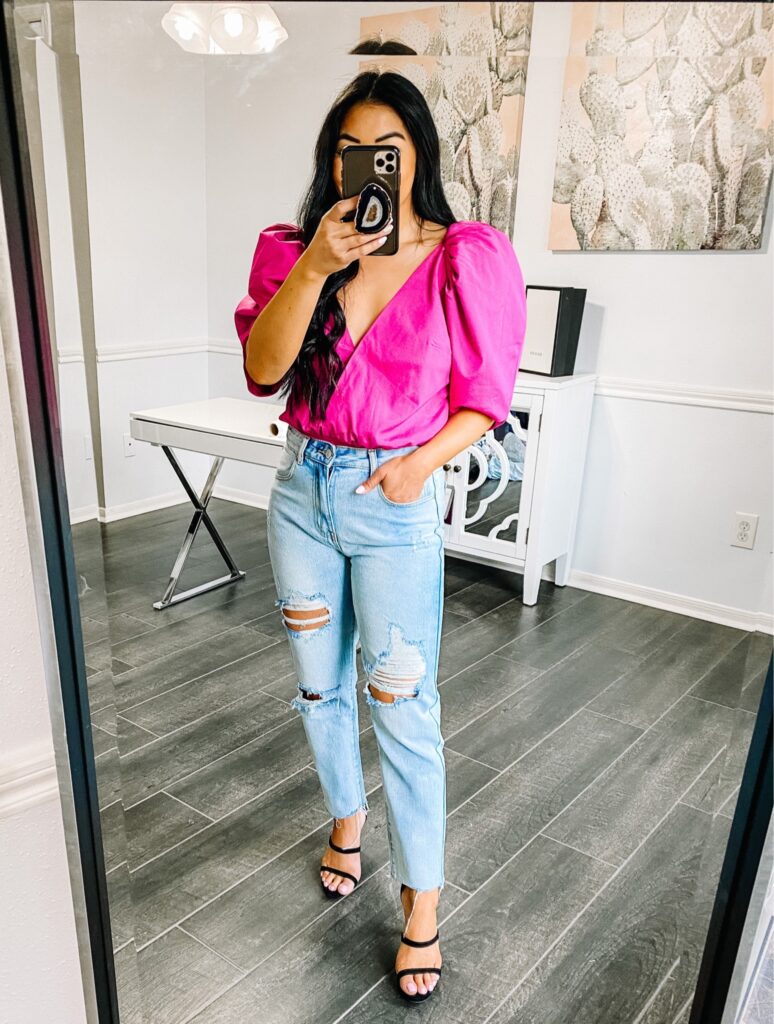 Pink Bodysuit |Wearing a small| This was a major SPLURGE item for me but I kept eyeing it for weeks! I decided to purchase it and secretly hoped I would hate it when it arrived but….I don't hate it! It's amazing! I love the color, fit and the sleeves, goodness the sleeves! I know this price point is really a splurge so I also wanted to link more affordable pink options here, here and here.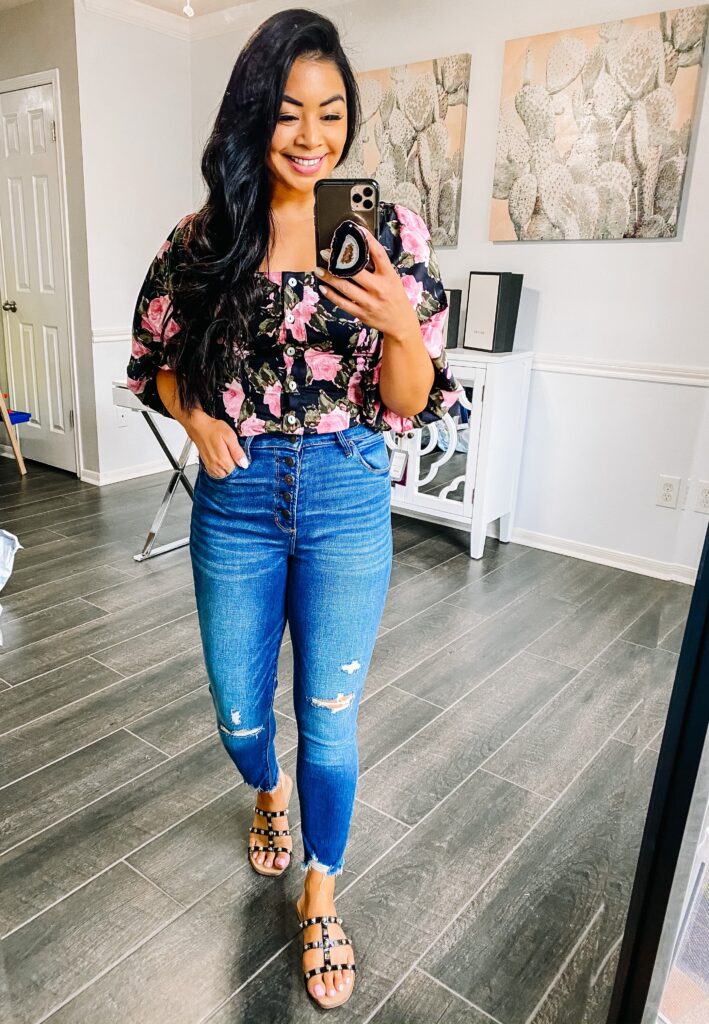 Floral Square Neck Blouse | Wearing a small | Love this for date night and also dressed down with sandals for Spring! Wayf is a really great quality brand and the price points are affordable even without the sale!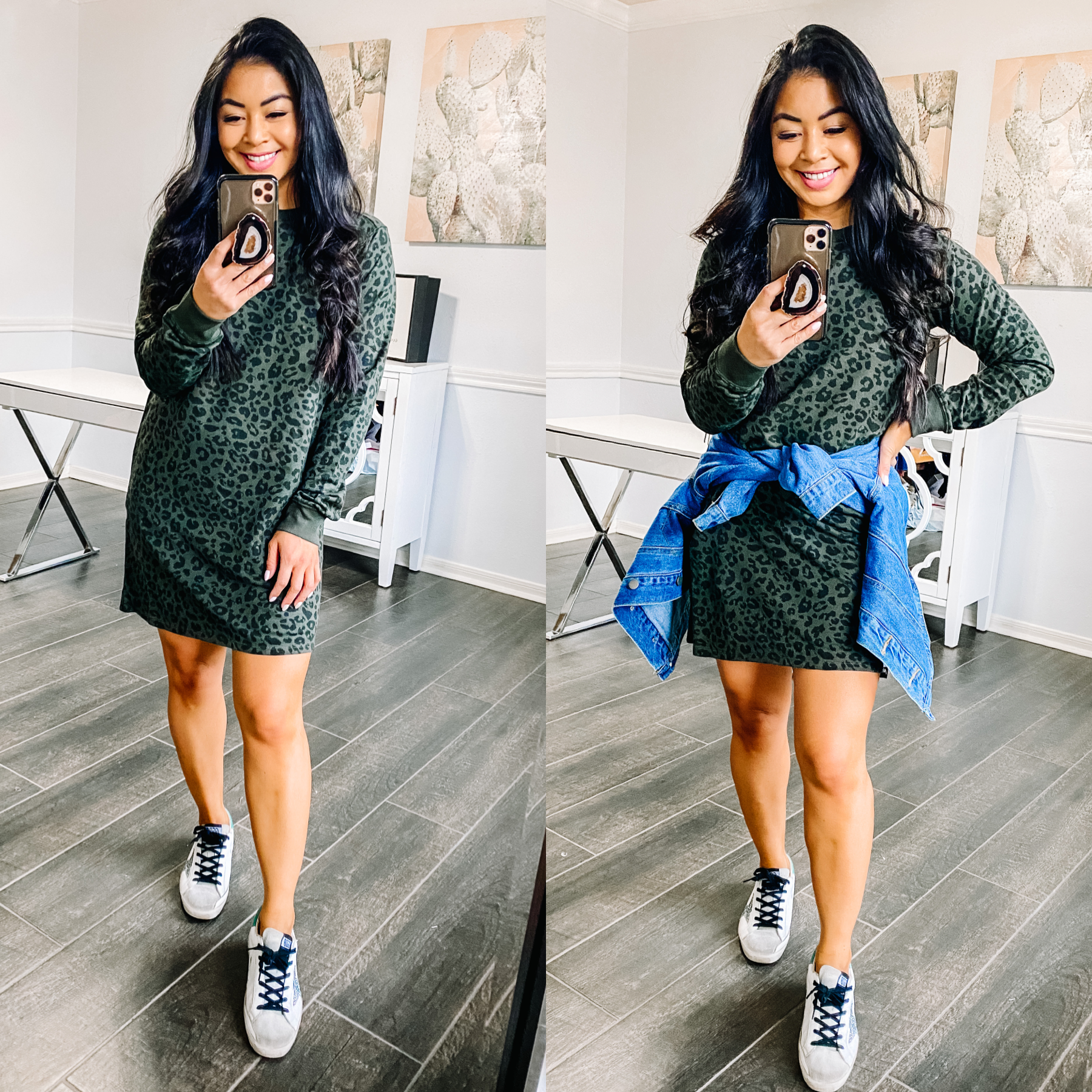 Z Supply Leopard Print Dress | Wearing a small | You all know I love this brand and print so of course I had to have the dress version. You can shop a ton of other really cute Z Supply items that are included in the sale here.

Shop all items featured in this post:

Shop other items I currently have in my closet and love:

Here are some items that I am eyeing from the Shopbop Spring Sale: