Starting this Monday off super fun by partnering up with some of my best gals to share how to style this ever so popular faux leather jacket different ways!
If you are a fan of the Nordstrom sale, and honestly even if you are not lol, you have probably seen this Blank NYC jacket all over the internet world! It's honestly my favorite faux leather jacket because of its fit and draping detail. Some of the moto style leather jackets look too masculine on me and this one doesn't so I love it! Plus it's gives me all the "cool mom" vibes, haha!
4 Ways To Style A Faux Leather Jacket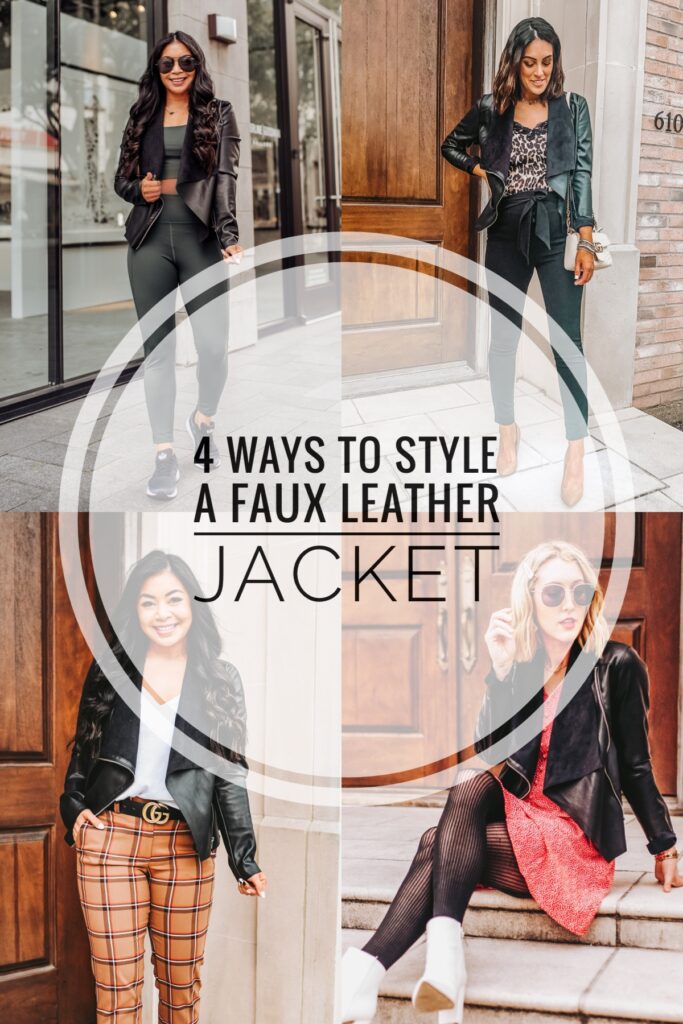 1.Faux Leather Jacket For The Office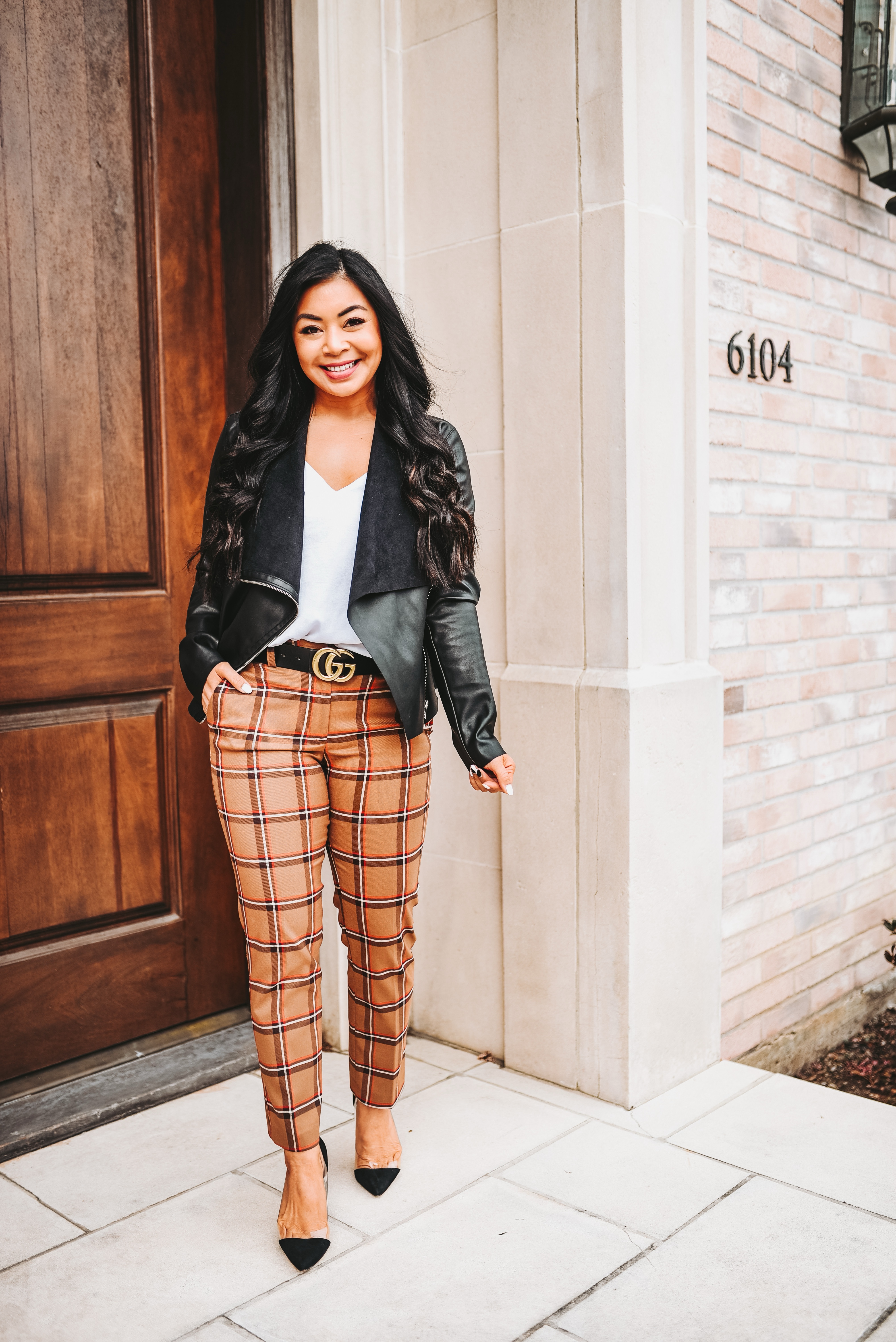 Again, I love that this jacket is a little more feminine than your average faux leather jacket because it makes it office appropriate!
Shop this look:

2. Faux Leather Jacket With A Dress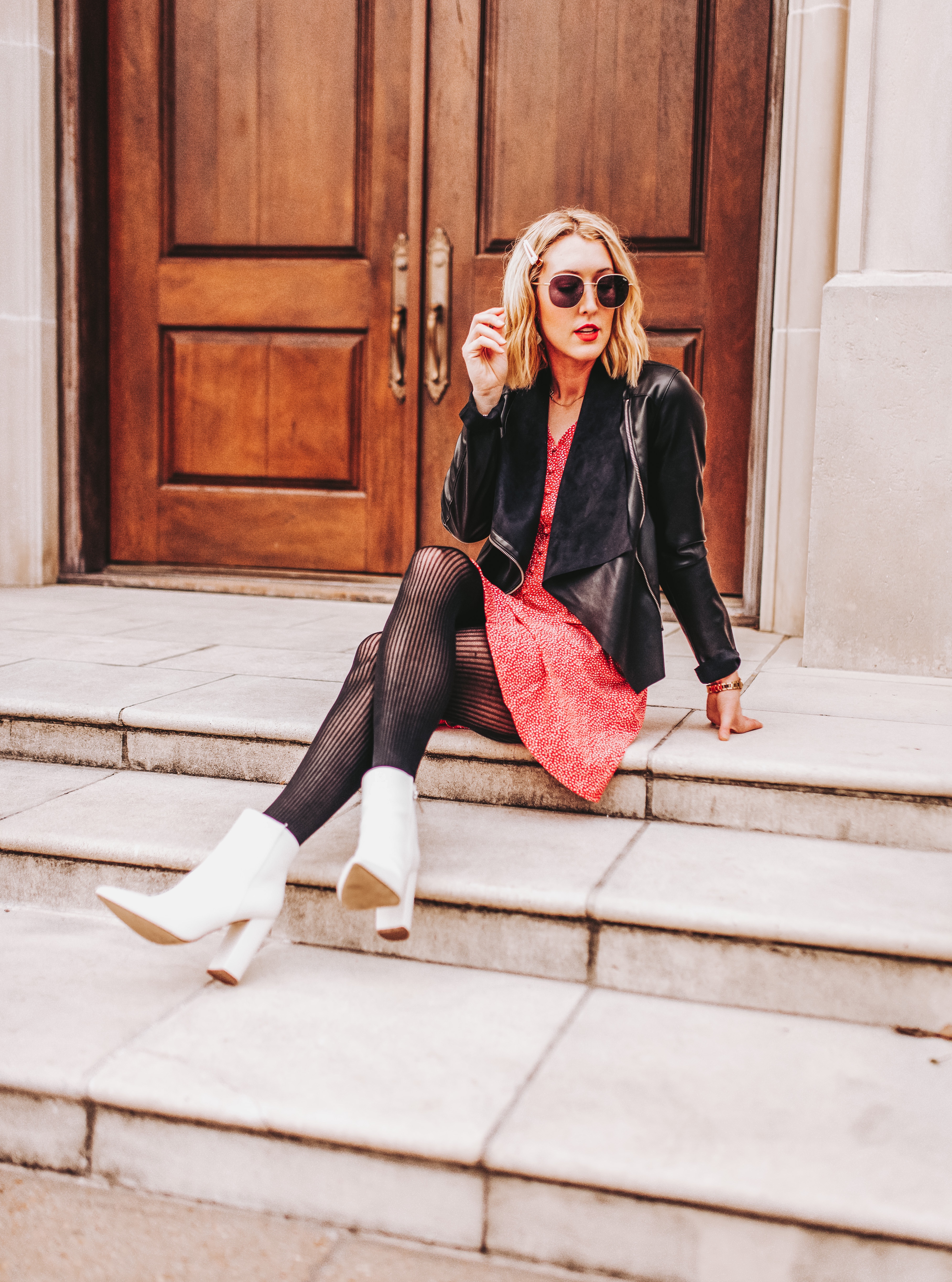 I love how Rebekah styled this jacket for the perfect date night look! She makes this heart print dress look super edgy with the faux leather jacket and ribbed tights!
Shop this look:

3. Faux Leather Jacket With Tie Waist Pants (and a bump!)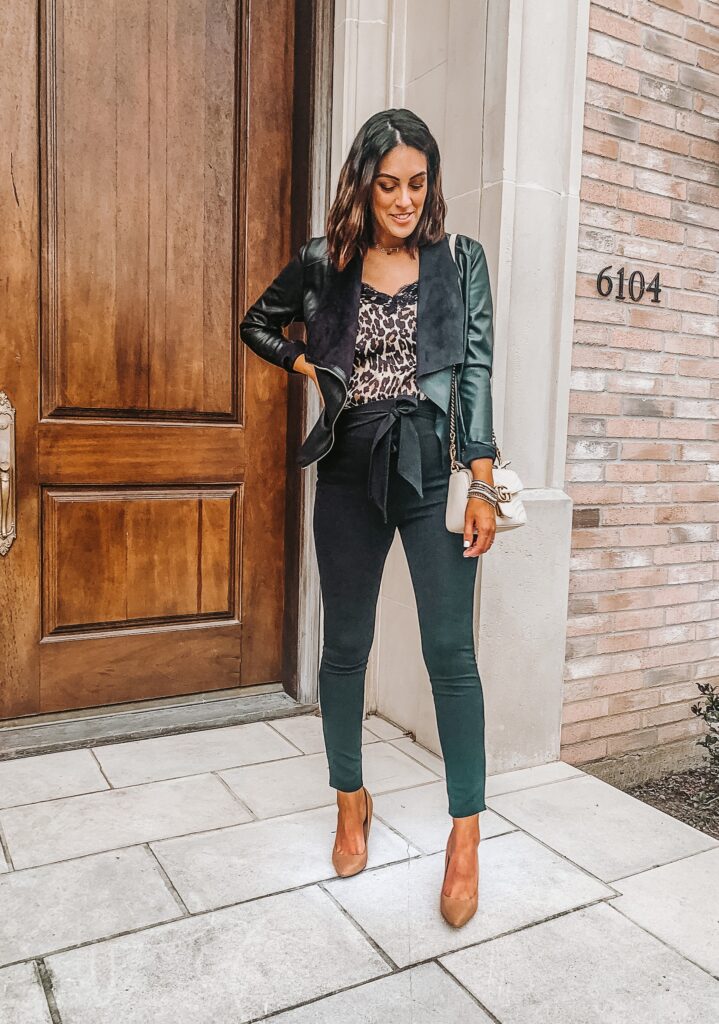 Okay how cute is Margret with her baby bump?! Click any of the items below to get her look and you can also check out her blog here to see her chic maternity style!
Shop the look:

4. Faux Leather Jacket Athleisure Style!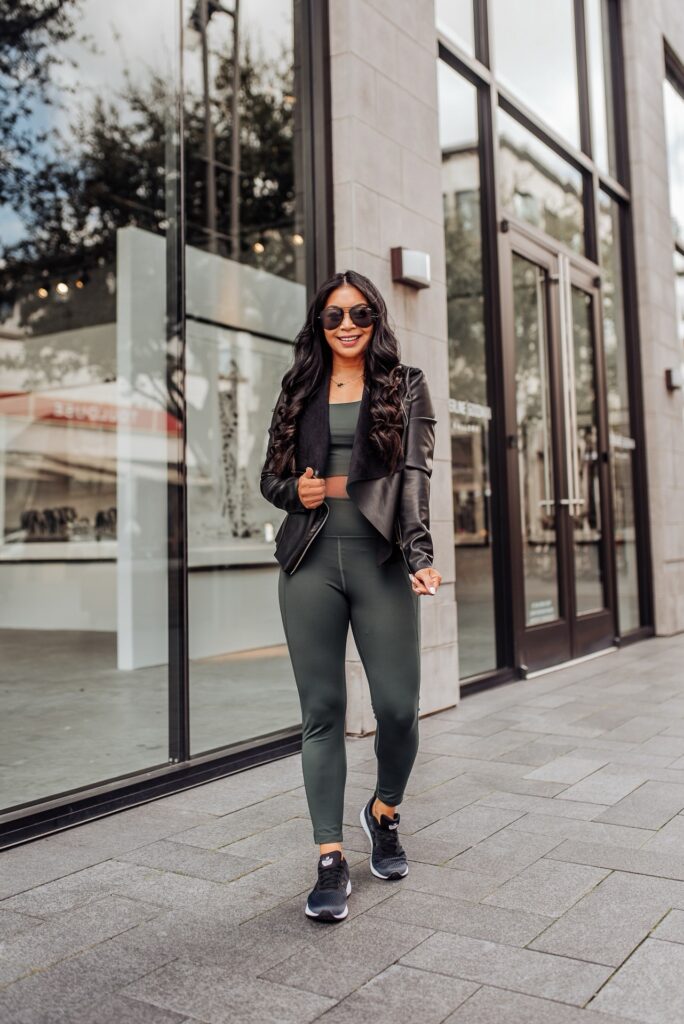 I wanted to share this faux leather jacket with a dressed down outfit. The day we took these jacket photos we had a lot of our little babes running around so it was a little hectic so although I wanted to share one of my other GF's styling this jacket for a casual look that didn't exactly happen LOL so you get two outfits from me this time around 🙂
I am all about these matching workout sets lately and I think this faux leather jacket just elevates your gym look to a chic athleisure look in a blink of an eye!
Shop this look:

I hope you all loved today's Shop Your Best Friends Closet post!