I am continuously blown away by the out pour of love and also questions we receive every time I talk about our story or adoption in general. I love that you all are so interested and even a few of you coming to me for foster to adopt advice. This tells me this is a topic I should continue talking about and I couldn't be happier about it.
To be honest, we have learned so much along the way and continue to learn new things as we go through now a whole different chain of approvals as we process our state to state paperwork to get baby sister home to us as quickly as possible.
Today I want to share 6 facts that you may not know about the foster to adopt process. These are things that we didn't even know until we began the process but I think are so important for someone thinking about fostering to adopt.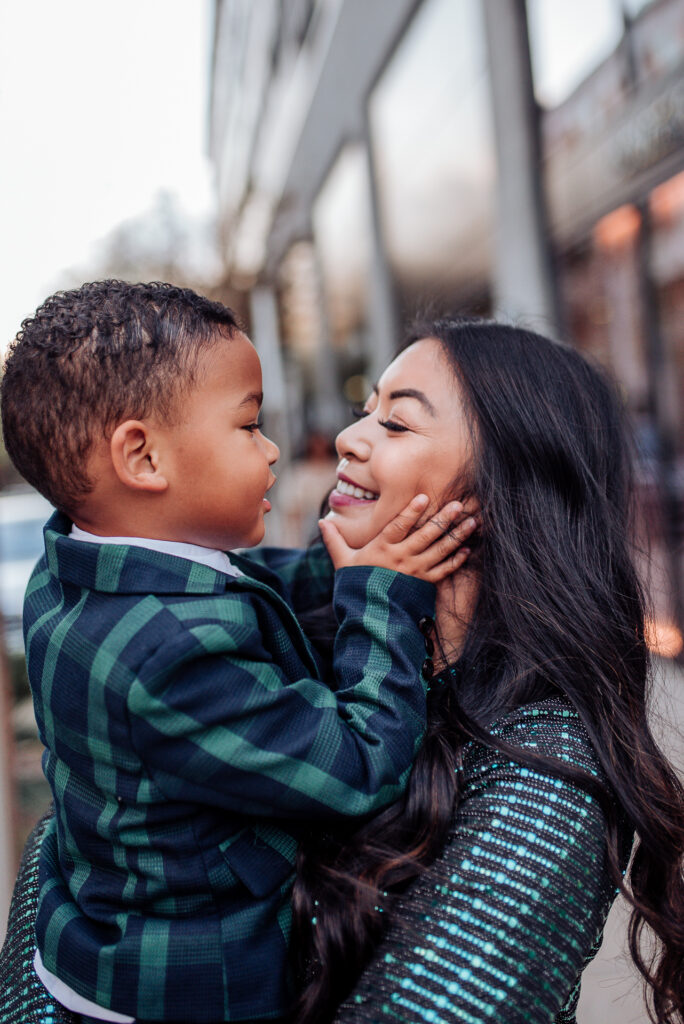 6 Things That You May Not Know About Adoption Through Foster Care
Children who have been in or currently are in the foster care system get free, yes free, state college tuition in the state of Texas. This means any child who is adopted through the foster care system, Landon for example, will get free college tuition. And even kids that are never adopted but are in the foster care system and want to go to college will receive free tuition as well. This was mind blowing ya'll and we didn't even find this out until after we were placed with Landon.
Thousands of kids will "age out" of the system– I always go into a black hole of the internet when I start reading into these articles. It's actually really sad. Multiple articles have stated that more than 20,000+ kids will age out of the foster system each year. Aging out basically means these children turn 18 and unfortunately never placed in a forever home. And like I mentioned before even with the free college opportunity, I can only imagine some of them may feel like they don't even know where to begin. Can you imagine? If I didn't have my parents to help guide me or keep pushing me to do the right thing when I was at this age I would have been so lost.
I found the following information on Adoption.com, "20% of the children who age out of the foster care system will instantly become homeless, 25% will suffer with PTSD, less than 3% will earn a college degree, 70% of girls who age out of the system will become pregnant before the age of 21".
I won't go off topic too much here but before I left my corporate job all I kept thinking is how I wanted to get involved in a program or start one that helped these young men and women about to age out of the system and help them get onto the right path. I just feel like with a little help to point them in the right direction, it could be life changing. There is already many things in place for these kids and they just need help on how to begin. We are about to have our hands full getting sister comfortable in her new home but once we do, I am definitely going to find a way to get more involved.
3. Kid's in the foster care system are fully covered by Medicaid – I had a work colleague that had a daughter through adoption. Later on in life she was diagnosed with Lupus and after years and years of medical bills and moving houses, he was opening what he thought was another piece of junk mail one day. It ended up being paperwork asking him to update his daughters info for her state provided medical insurance. Again, just an added benefit but at this time in their life felt like God sent. These are just things that not all of us know but are so beneficial.
I mean goodness, he didn't even know for years and it could have helped out so much in their situation. Most people don't go into the whole foster to adopt process thinking about these type of benefits but I want to share them because they sure are great benefits to help foster parents provide the best life for these sweet children.
4. Fostering to adopt can cost you basically $0 – There are two mainstream ways to adopt. One is very costly and one will cost you little to nothing. Fostering to adopt services are contracted through the state, so most traditional adoption costs are eliminated. The adoptive family primarily pays for the costs of the paperwork and attorney. We personally spent around $1,000 which included 1) Certifications 2) Background Checks 3) Hiring an Attorney 4) Finalization of our adoption. Arms Wide is the agency that we used and they are non profit. They do not require any fees and they help with the entire process from setting you up with classes to get certifications, monthly visits, checking in with CPS case workers, prepare you for what to expect, etc. They are the ones that get notified when children are "put into the system" and call you immediately when they find a placement.
I always appreciated our agency but even more so now as they are "all hands on deck" trying to help us get baby sister home as quickly as possible.
5. There is no "typical case" – One of the things I am most thankful for about our agency was that they did not sugarcoat anything. They told us what could be best case scenario but also prepared us for what could be worse case scenario. Even now with baby sister. Everything is completely different from what we had to go through with Landon. We can talk more about that in another post.
6. Foster Parents & Adoptive Parents can receive a monthly stipend – Yes, this is true. Unfortunately, some people take advantage of this and that's when you hear some not so great stories where foster parents take in children and the children are not being cared for or even sometimes mistreated. These people are in it just to collect money. It's sad and I know that even though I would get annoyed by the routine in home visits, I understand there is reason all of these protocols are put into place. Depending on the age and needs of the child, the stipend amount will vary. Again, just another added benefit to help you provide the best life for these angels.
I could go on and on about this topic but today I really just wanted to highlight 6 main things that I did not know before going through the process. I have so many things adoption related I will be talking about in the upcoming months. A lot of topic ideas from you guys so please keep the questions coming in if you are wanting more information.
I appreciate you all for being here. Just a friendly reminder that you can always type "adoption" into the search bar and read my other adoption related posts.