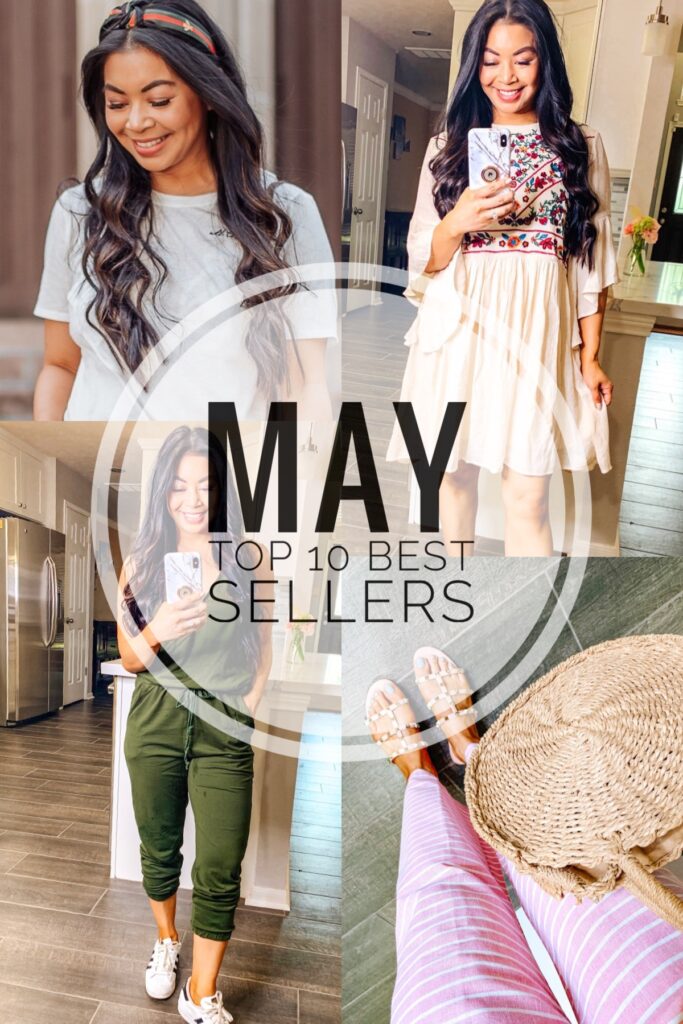 Circle Straw Tote | One of the season's trendiest bags and under $50! This Amazon find is such great quality and I use it all of the time!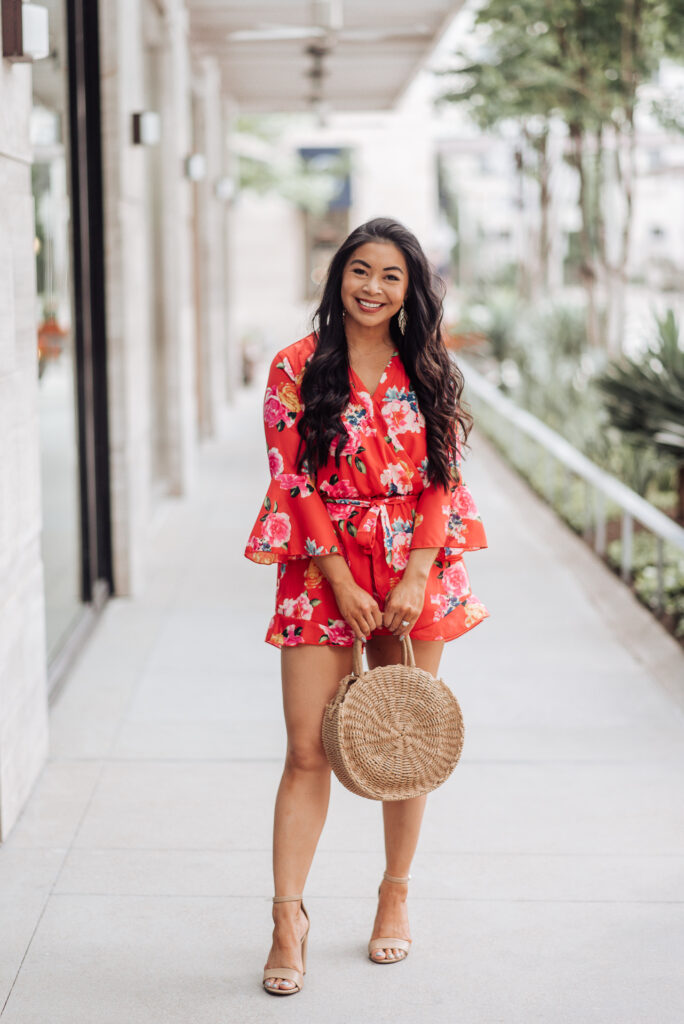 Jumpsuit | So comfy and so affordable! Two of my favorite things 🙂 and I love that you guys love it as much as I do. I shared the olive one on my most recent Amazon try on session but I ended up getting it in red too because I love it so much! Wearing a medium.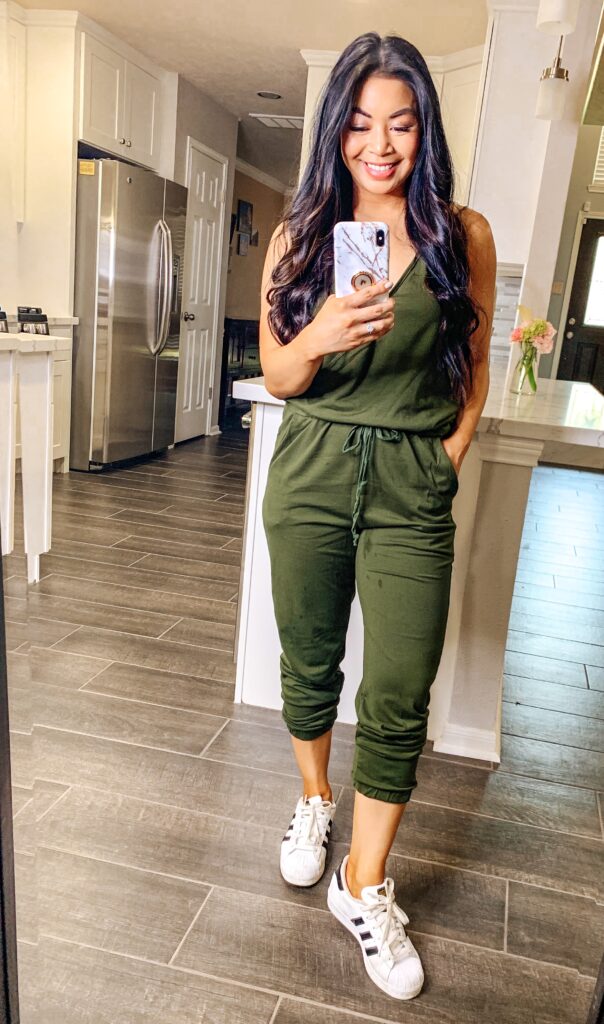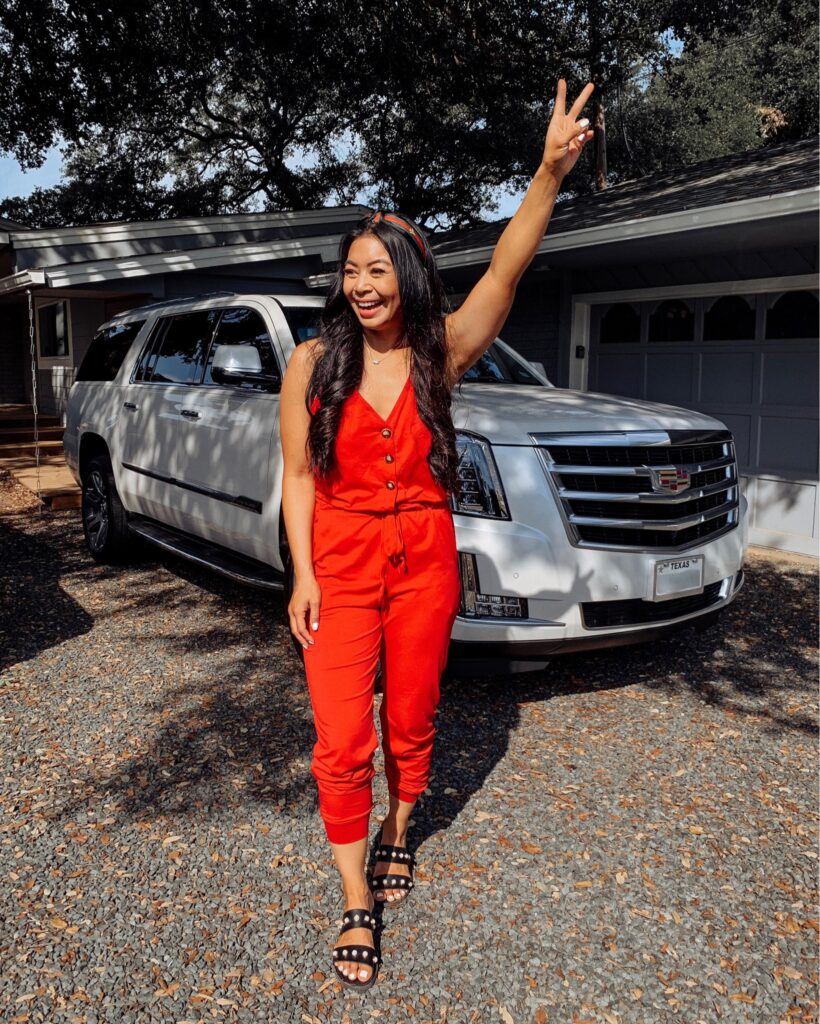 Valentino Sandal Dupes | Another great Amazon find. I sized up half a size and they fit perfect.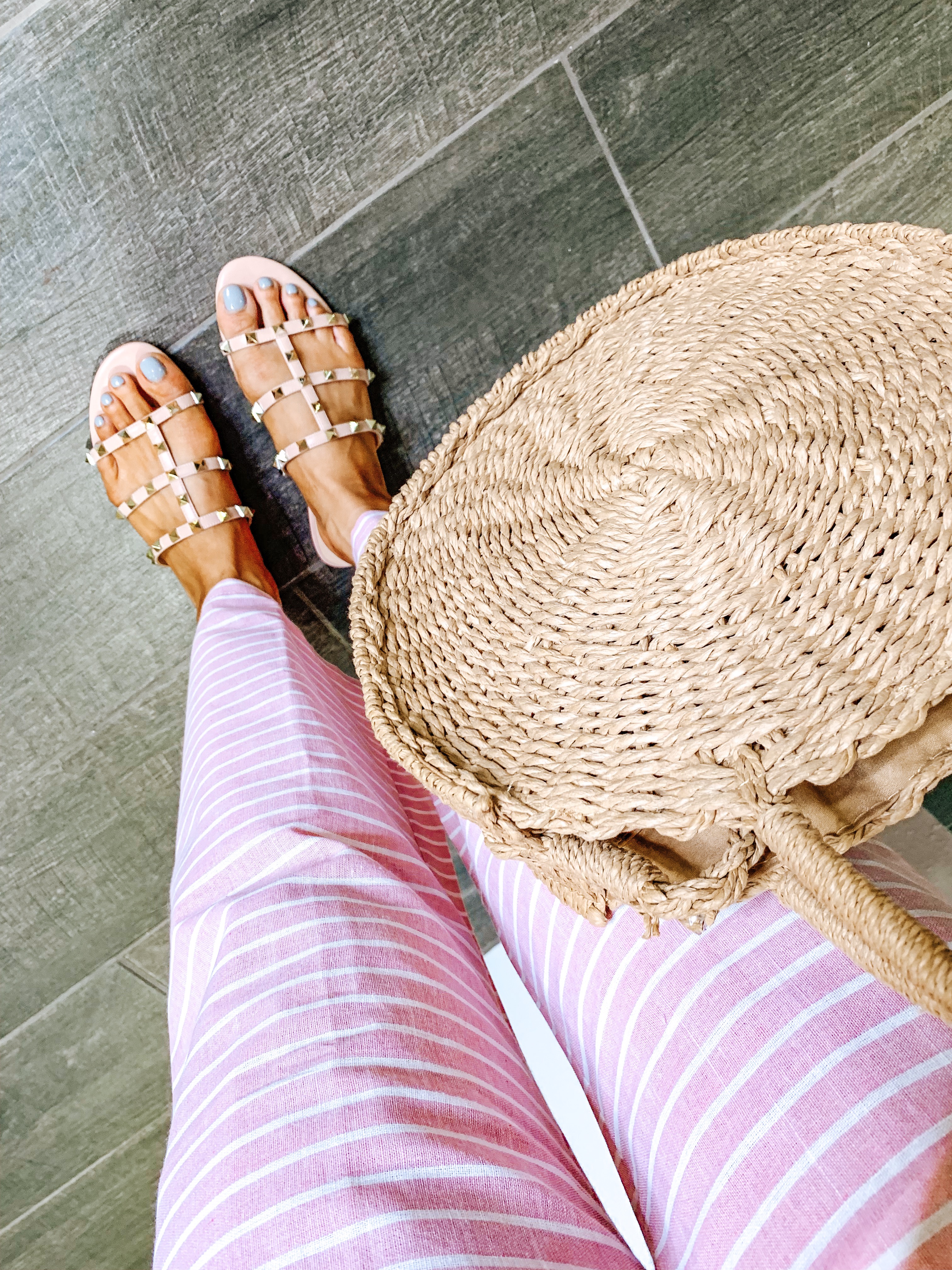 Pink Midi Dress |One of the items from my Old Navy try on session that you all loved! If in between sizes, I recommend sizing down. I am wearing a small.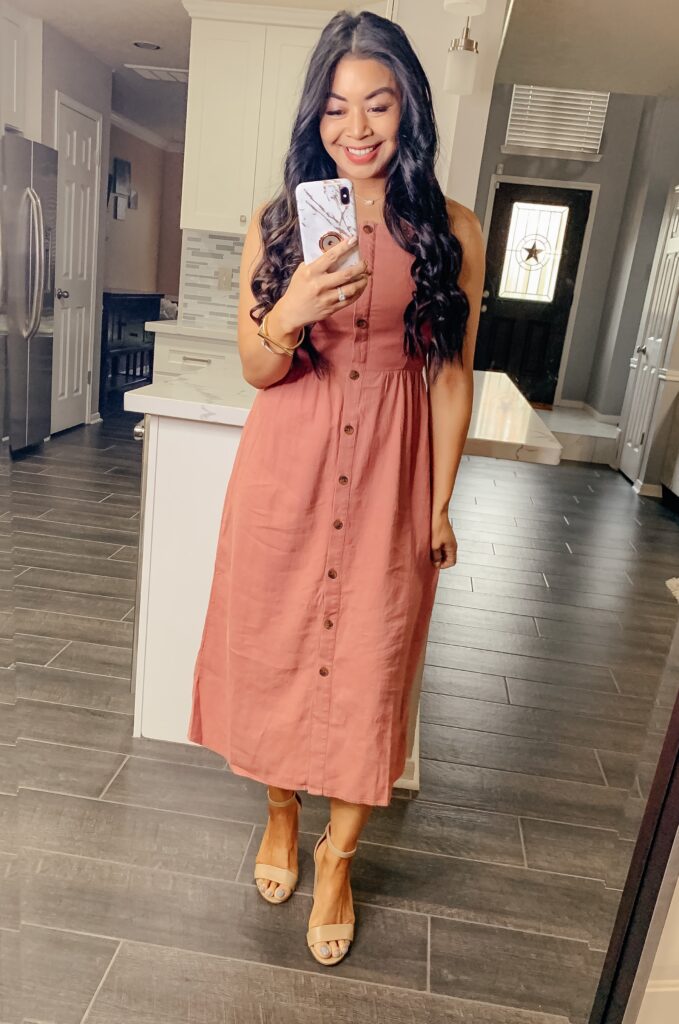 Fitted Crew Neck Dress | Love this Old Navy dress. Runs true to size and wearing a medium.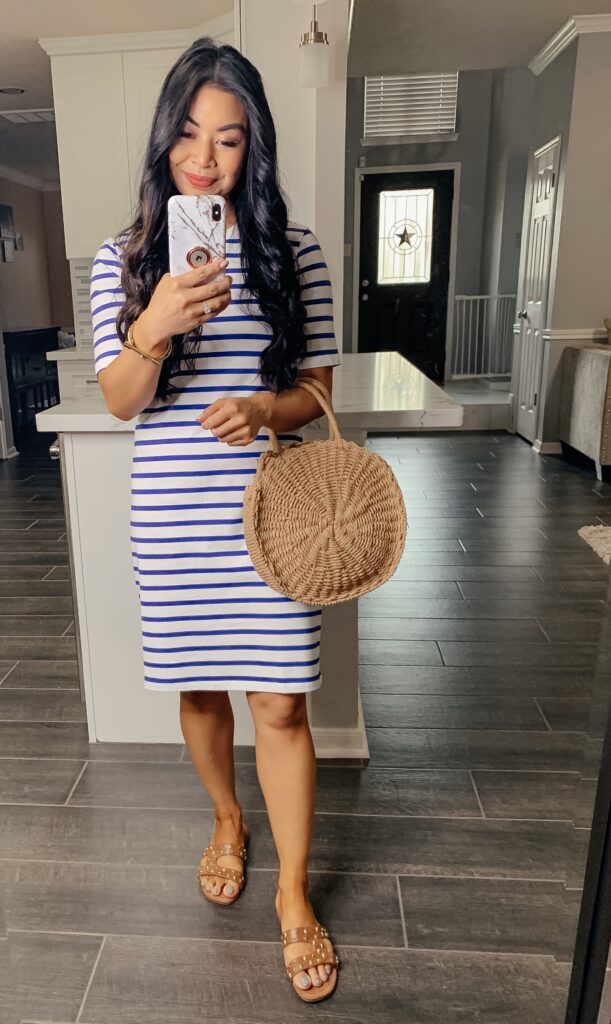 Boho Dress | Free People Inspired dress but a quarter of the price! Wearing a medium.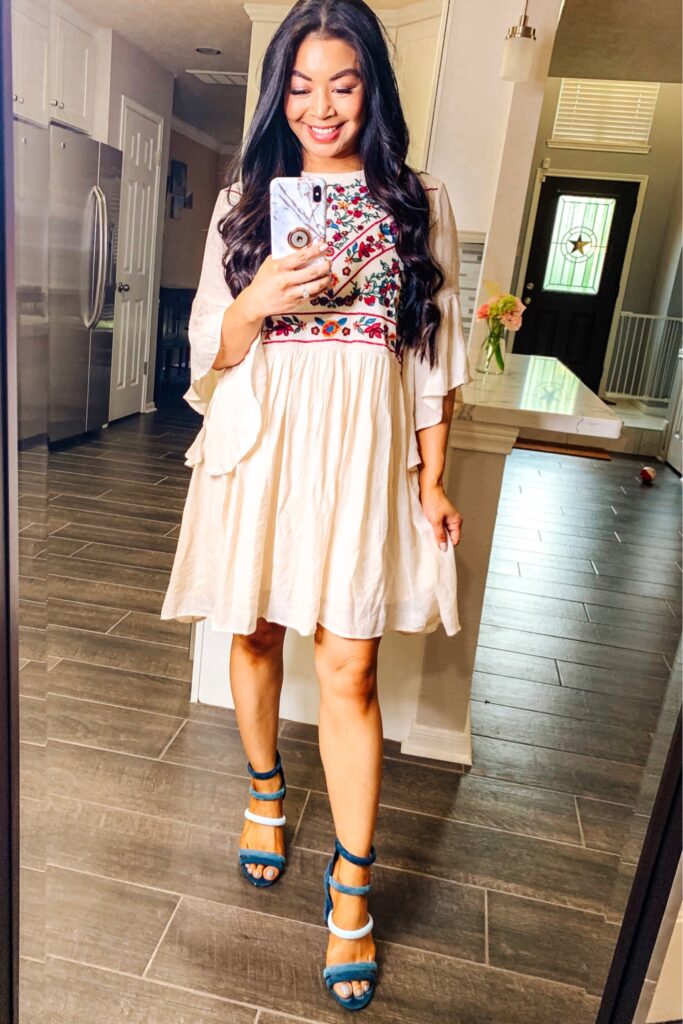 Designer Inspired 3 Pack Headbands | Love these Gucci inspired headbands!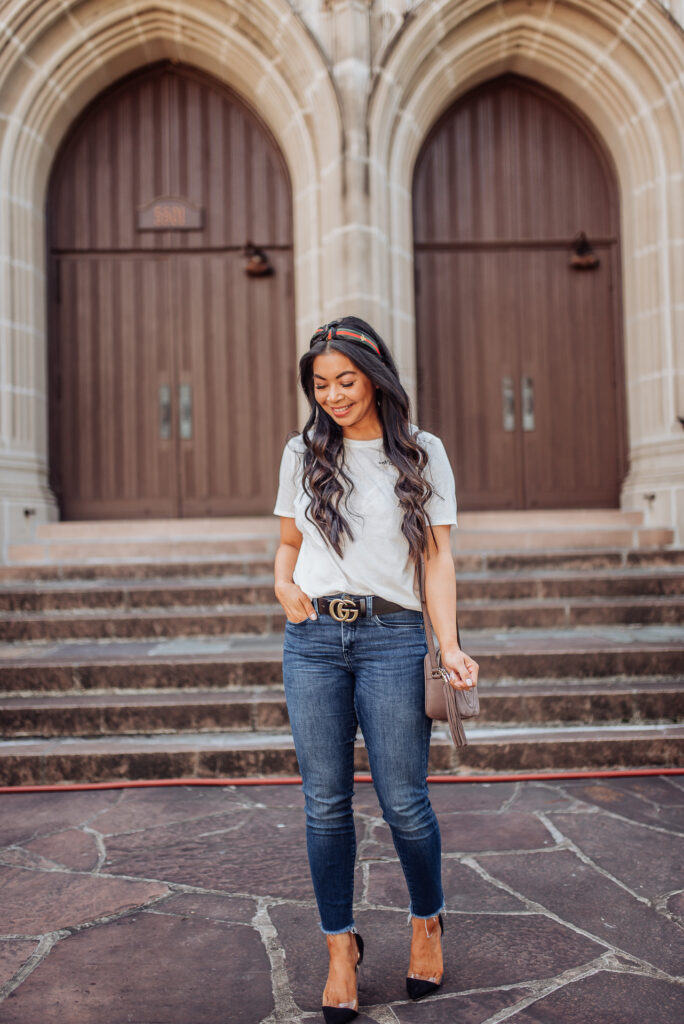 Braun Silk Expert | I am always so extremely honored and thankful that you trust me for fashion and style advice but it really makes me so happy when put your trust in me when I share my thoughts and reviews on new devices like this expert IPL one from Braun! I truly do only work with brands that I love and have time to try out myself so the fact that so many of you were excited to try this after I shared it really means a lot to me! THANK YOU! And please email me with your personal thoughts on the product! I am still loving mine, that's for sure!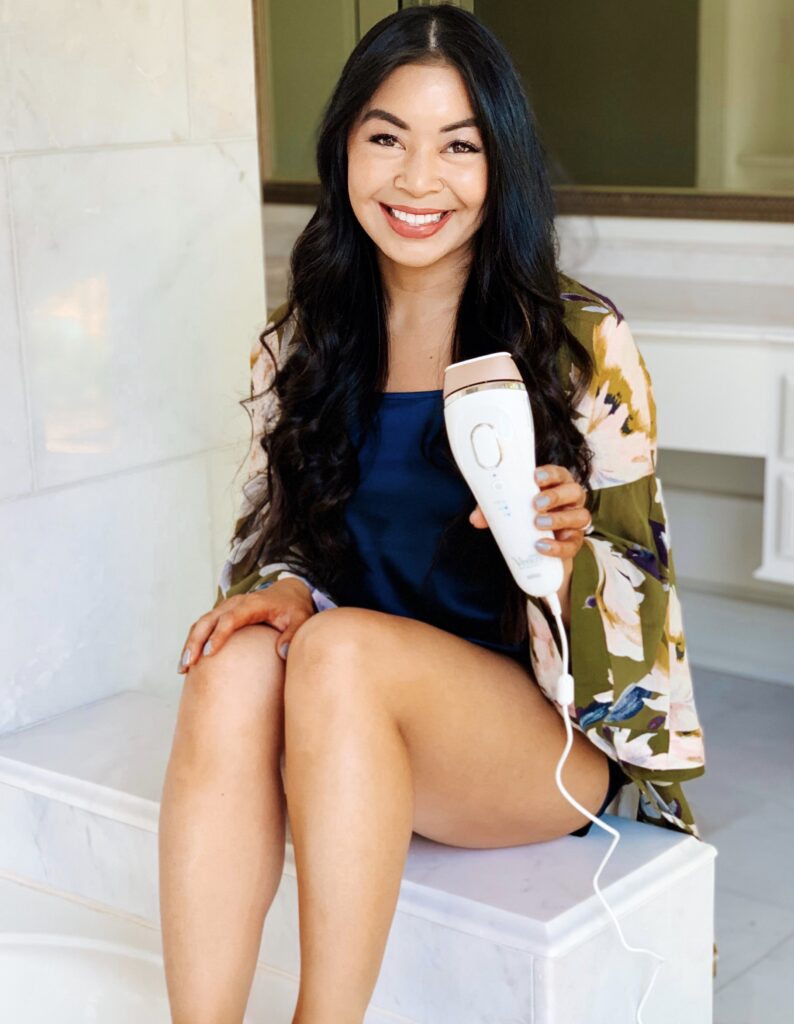 Floral Midi Skirt | A great length for the office and fun to dress up with a graphic tee for the weekend!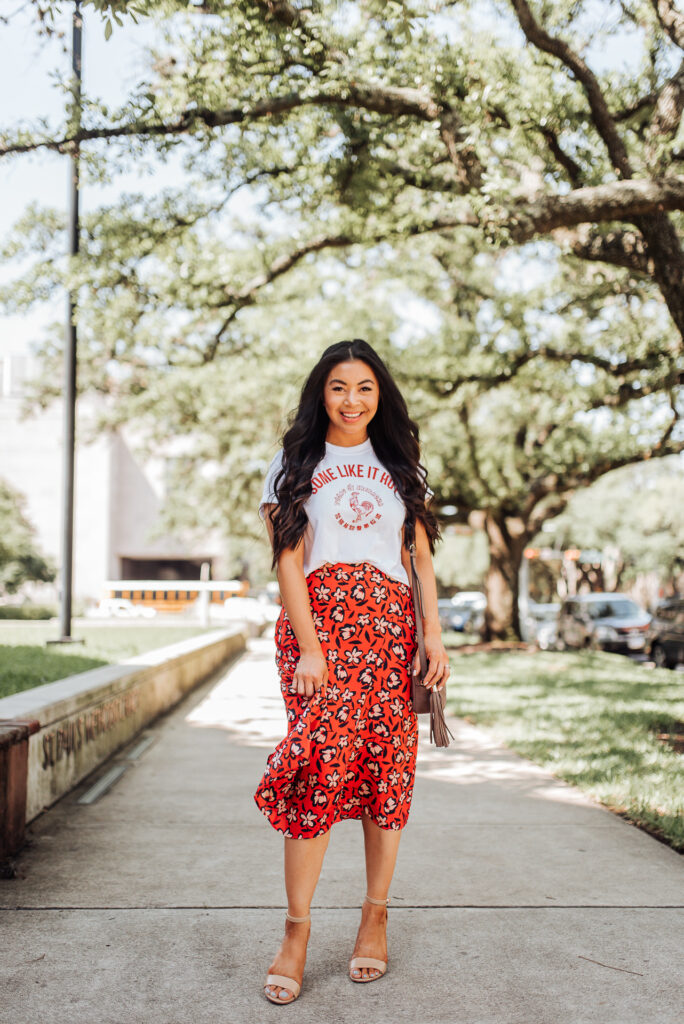 Adidas Trefoil Tee | My fav Adidas tee so of course I purchased all of the new Spring colors! Glad you all are loving them too!