This post was sponsored by Kroger. All opinions expressed in the post are my own and not those of Kroger.
Do you ever receive a last minute call from your husband and he tells you that he forgot guests were coming over tonight? Or maybe you committed to hosting wine night at your house a few weeks ago and it totally slipped your mind until you are on your way home from work and your girlfriend texts you "see you soon!" You have about 20 minutes to get home and have little to no time to throw something together to welcome your guests! What do you do?
I'll tell you what I do!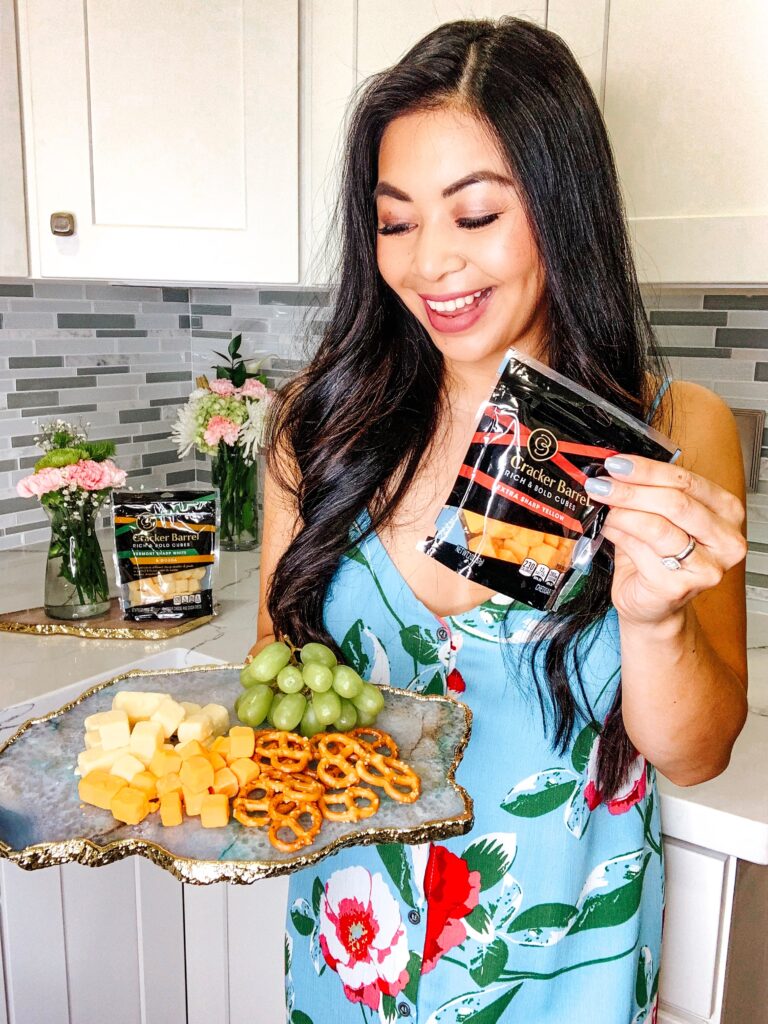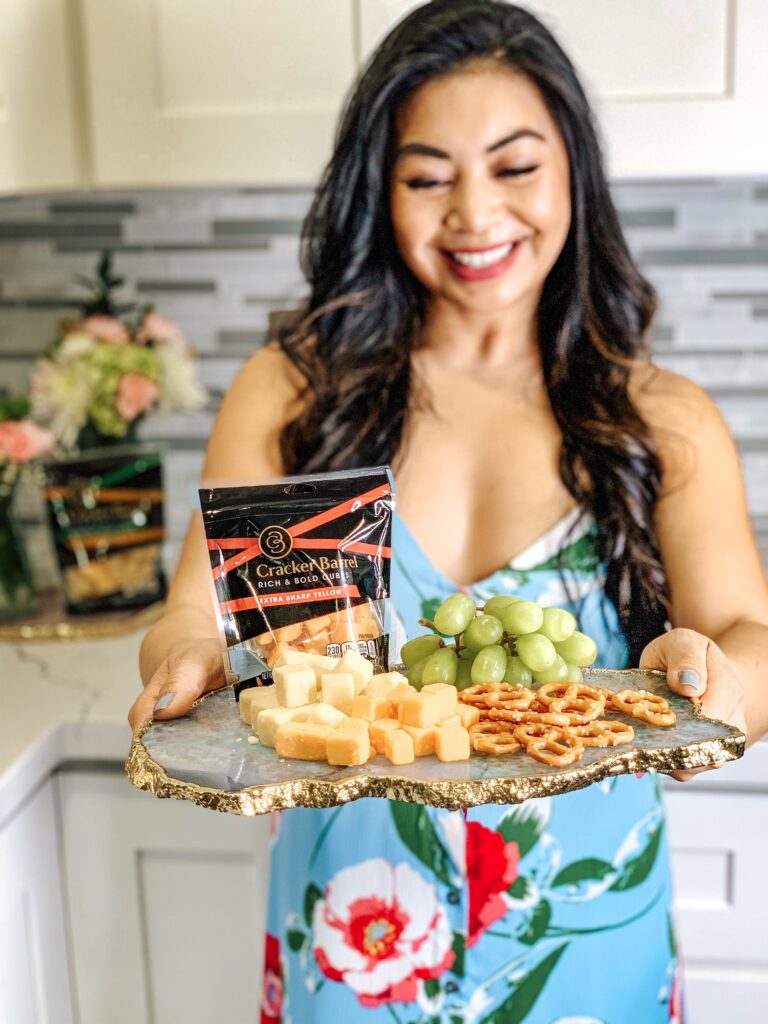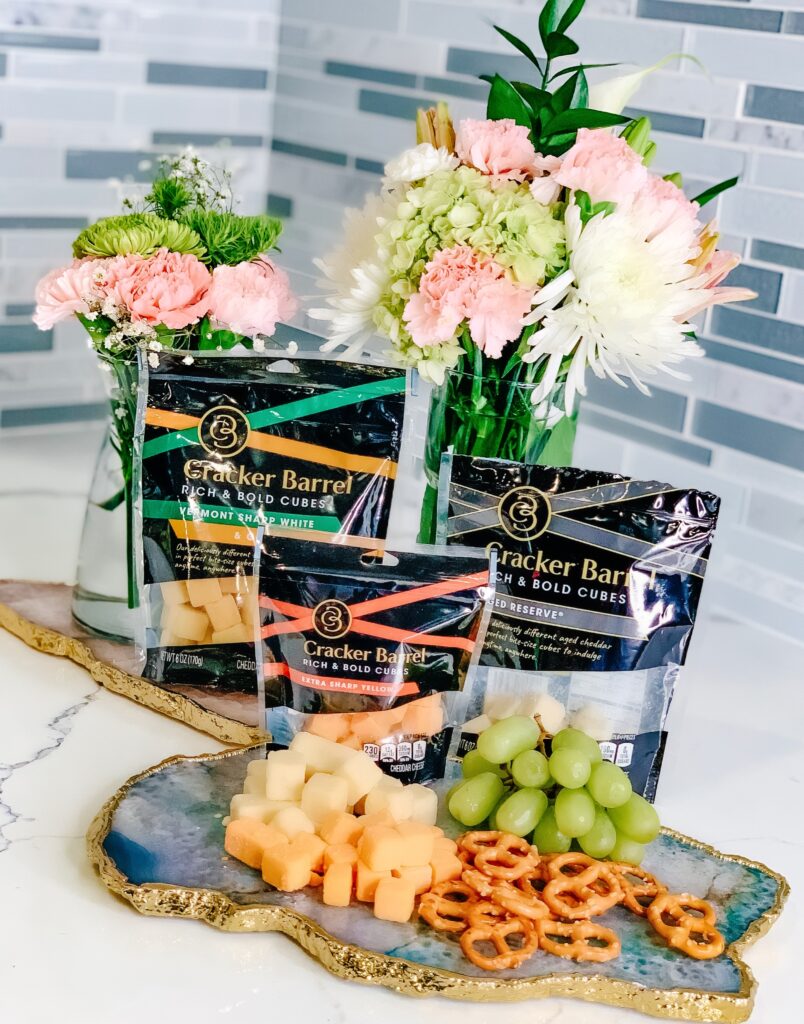 If you have been to my house for a birthday party, small dinner party or are in my husbands fantasy football league 🙂 than you already know there will be a cheese platter waiting for you! I love cheese, my husband loves cheese, I mean who doesn't love cheese?!
A cheese platter is always my go to when we have people coming over. Now as a mama, I really try to find ways to shorten all of my tasks. That is why I am loving that Cracker Barrel recently came out with these new cheese cubes for entertaining!
These Cracker Barrel cheese cubes save me so much time since they are already cut up into cubes for me. I literally just open the bag and toss them onto a pretty tray with crackers and fruit. Voila, just like that it looks like I spent so much time on this cheese tray and we are ready for guests. Our favorite flavors are the vermont sharp white with gouda mix and the extra sharp yellow cheese. Yum!
The resealable bags are great in case you don't need to use the whole bag and we always have the 2 oz bag on hand for easy snacking. Baby Weaver gets so happy when I let him hold this bag himself. But, like the label warning says to do, we always keep an eye on him and cut each cube in half to make it easier and safer for him to eat!
If baby Weaver and our guests approve this cheese, that's a win in my book!
If you haven't tried them yet, make sure to pick them up at Kroger to try out at your next dinner party and let me know what you all think!