Hello friends! Like many of you I am back in the office today and 4 things I was grateful for when I woke up today were my family, our health, summer traffic and a cute work outfit 🙂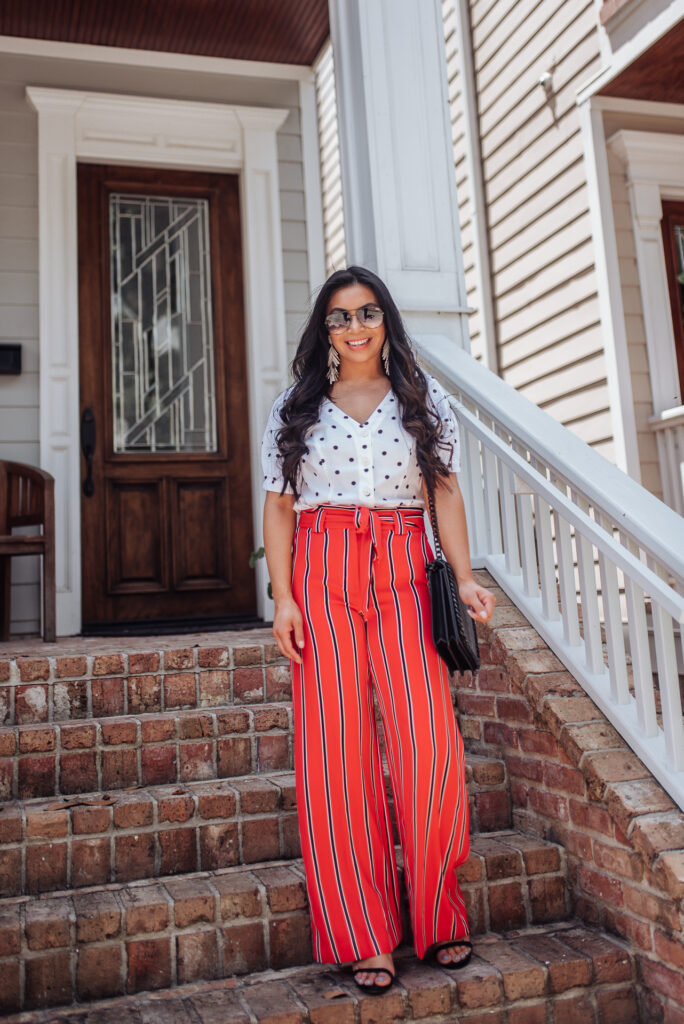 Shop this look: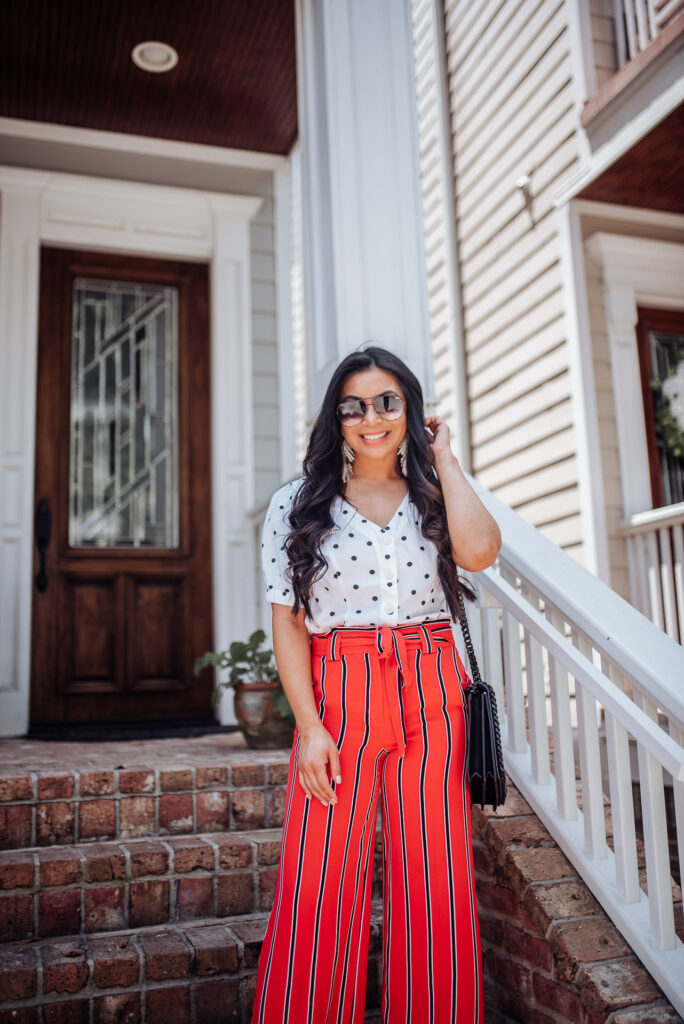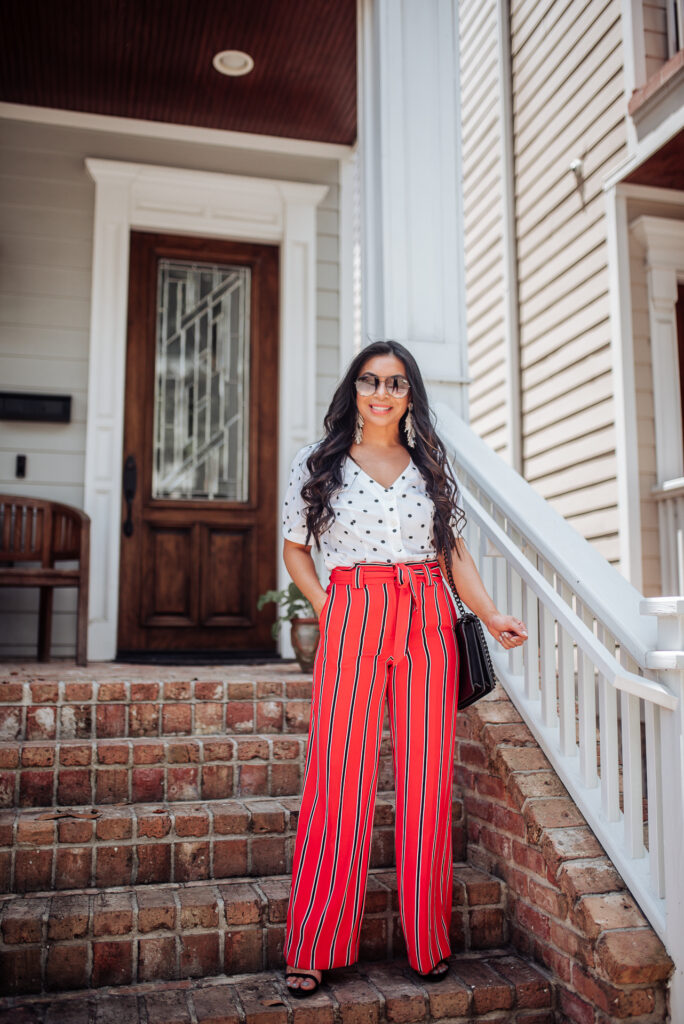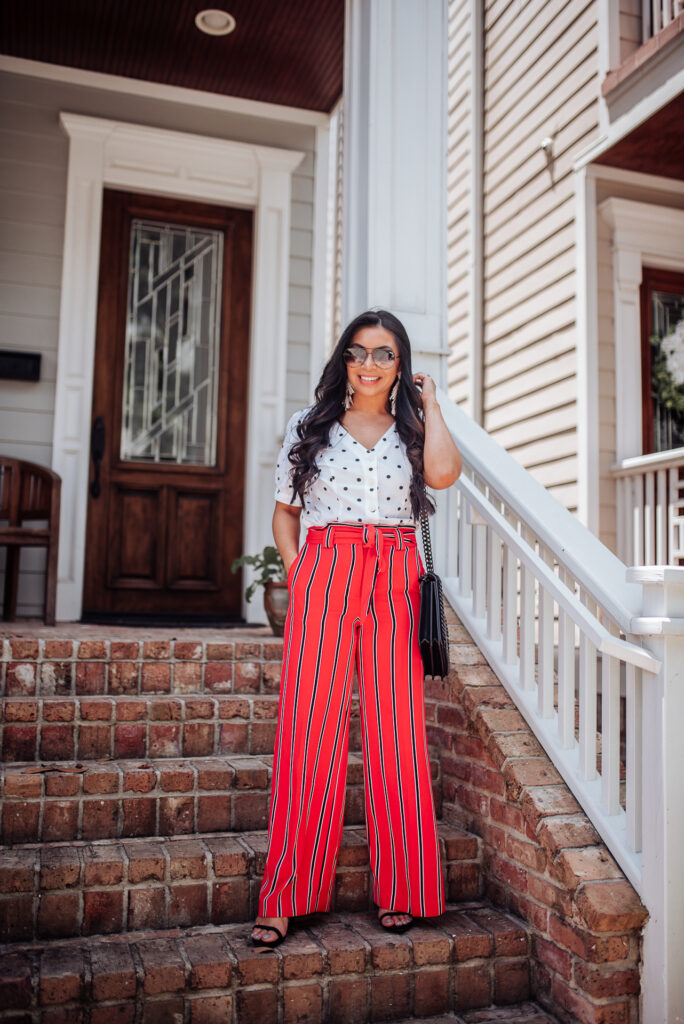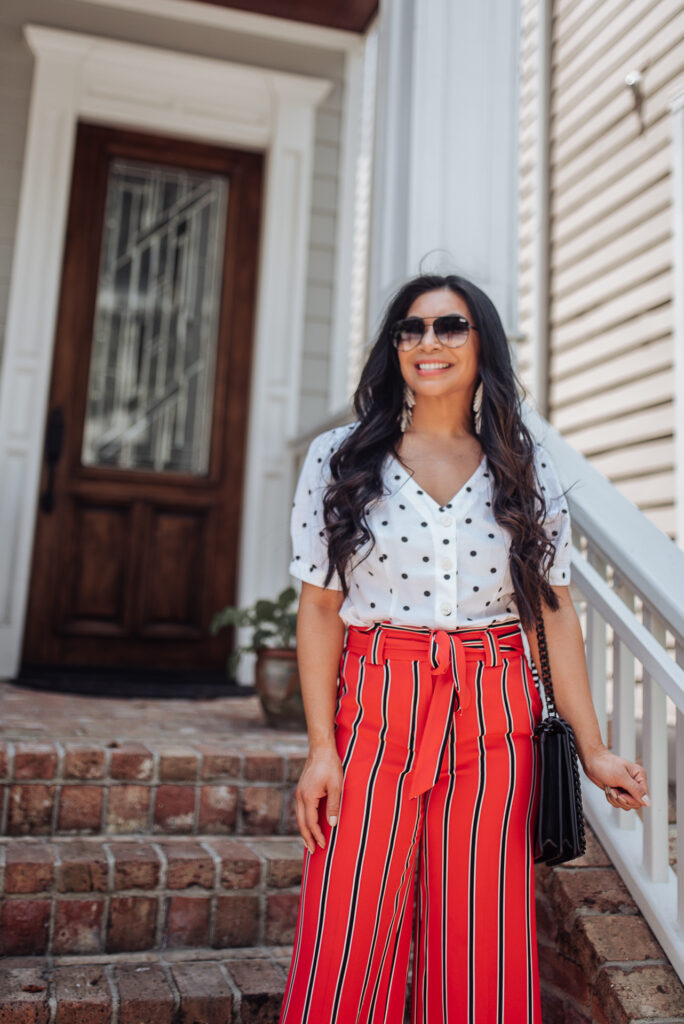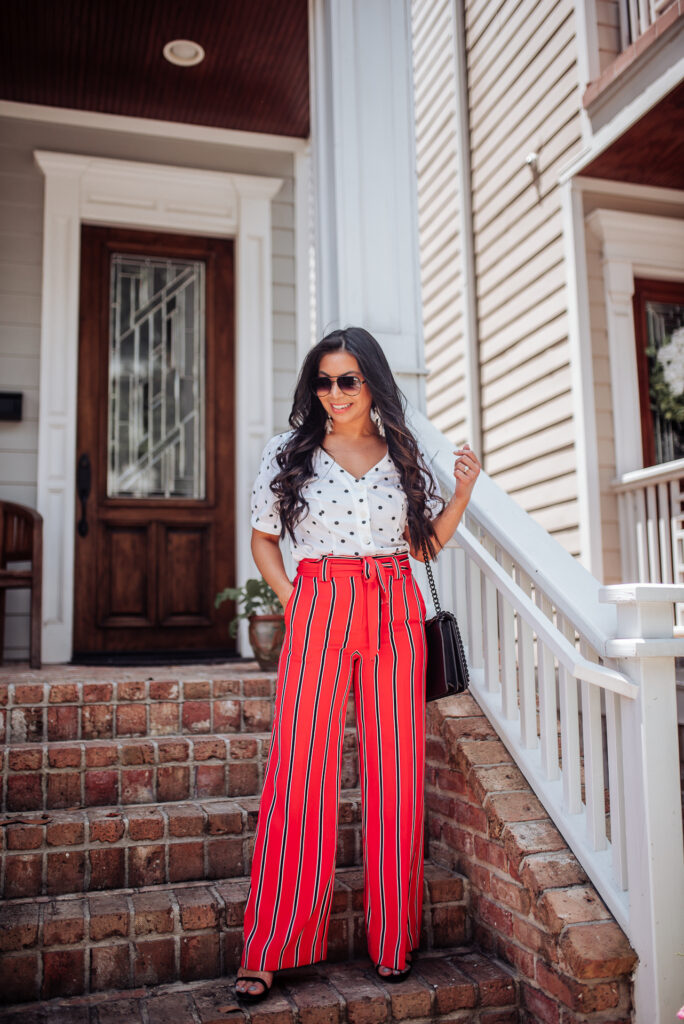 Outfit Details: Top: Old Navy | Wide Leg Pants: Express | Heels: DSW | Handbag: Aldo
I wore this outfit to a work event a few weeks ago and I've worn it twice since then! I love how flattering wide leg pants are for any body type especially for us shorties! They make us look at least 3 inches taller and I'm here for it! I am wearing a 4S in the pants and small in the polka dot top. You may remember seeing this polka dot from my Old Navy Haul.
What I love most about this outfit is that it can be easily worn to a brunch, night out with your babe and even the office! Mixing prints is super fun when done right and yes! they can even be styled for the office.
I came across this old post I wrote, 4 Simple Rules To Wearing Mixed Prints, if you want to check it out. It's from 2 years ago so don't judge some of my image quality lol! But the tips remain the same!

Shop this post: