It's goin' down faux real 🙂 Today I am sharing this really cozy, faux fur camo coat plus what our weekend plans are!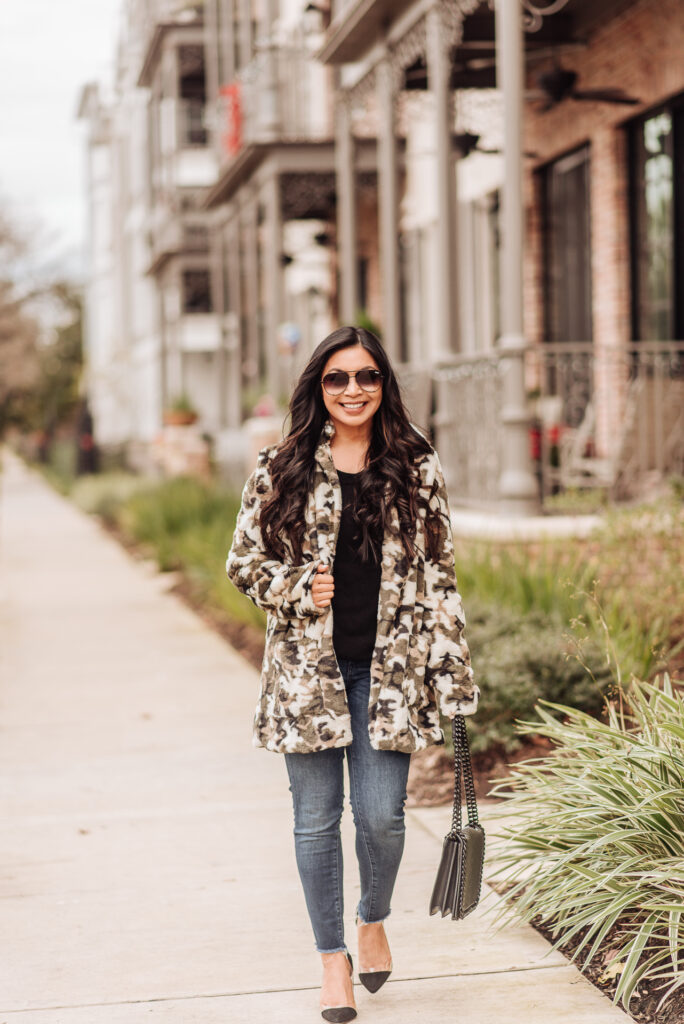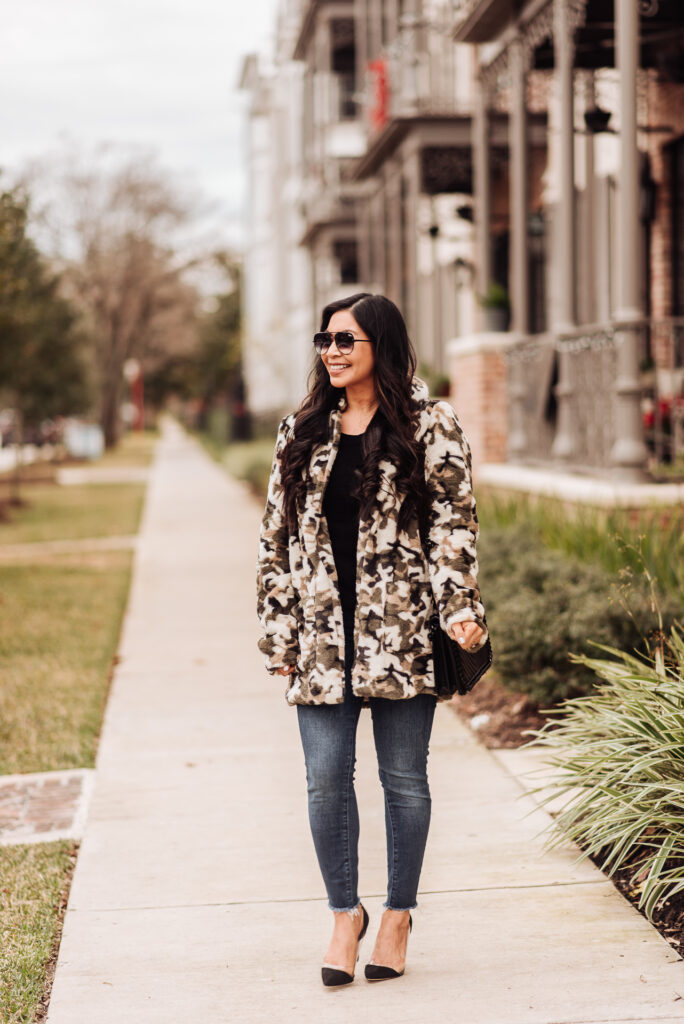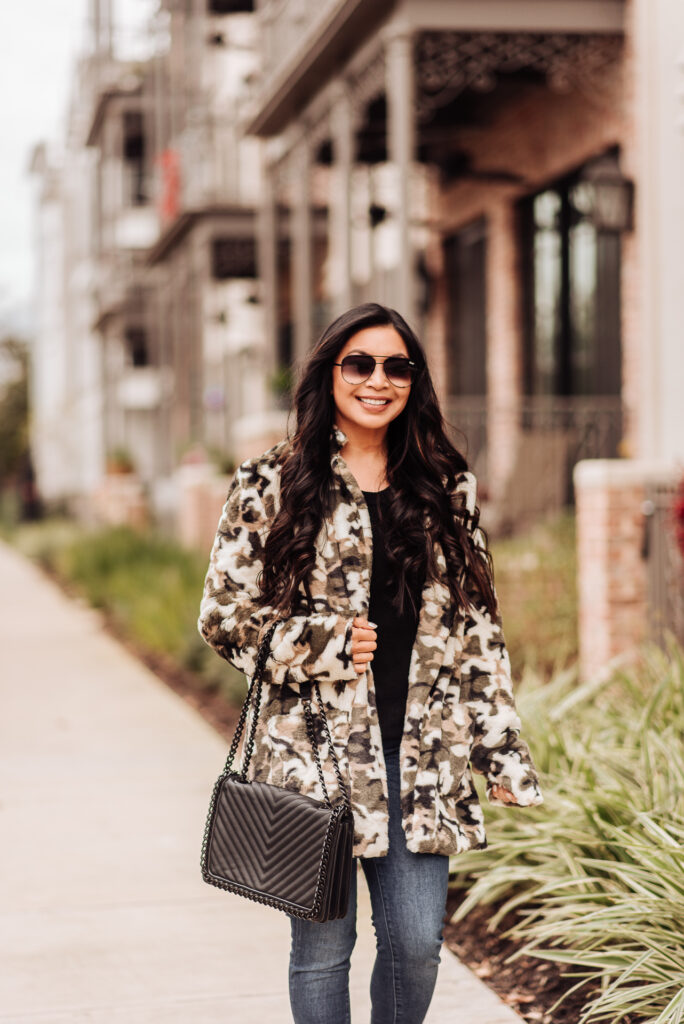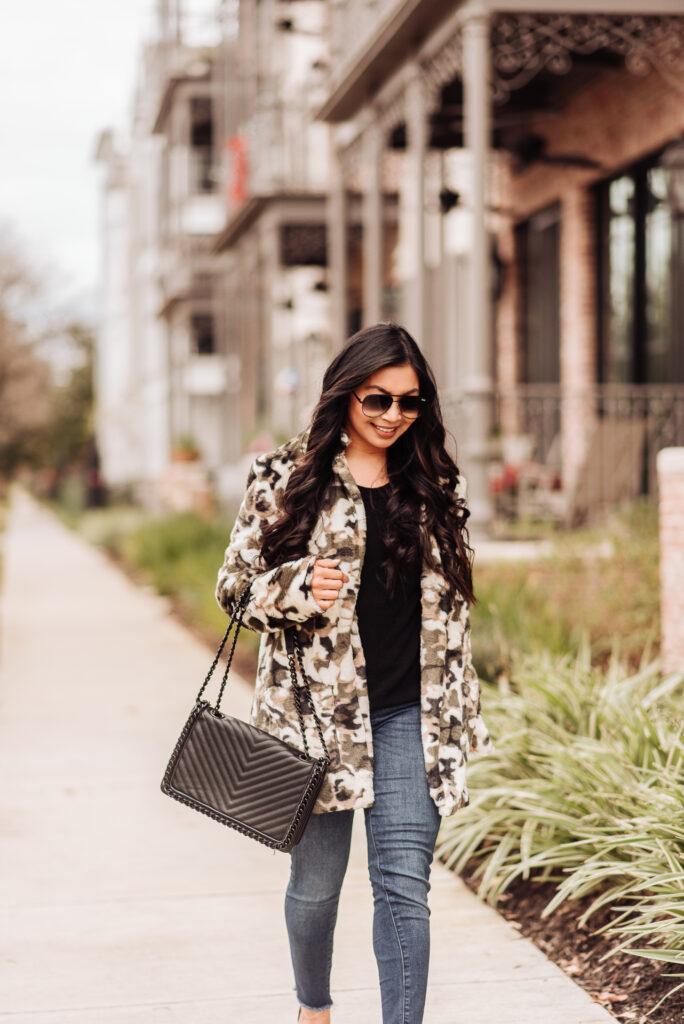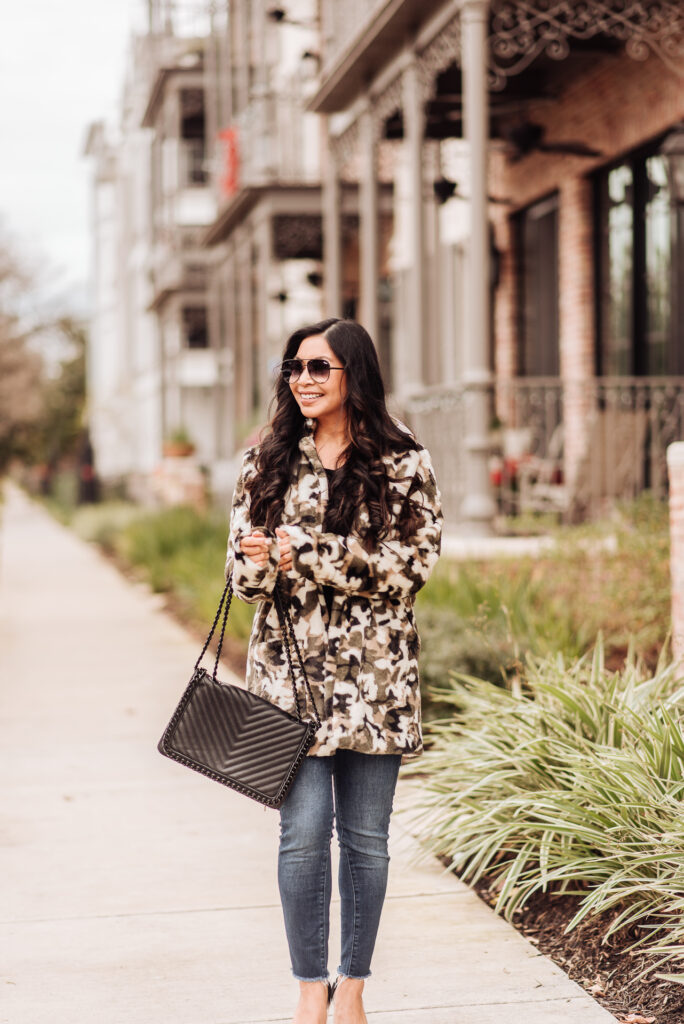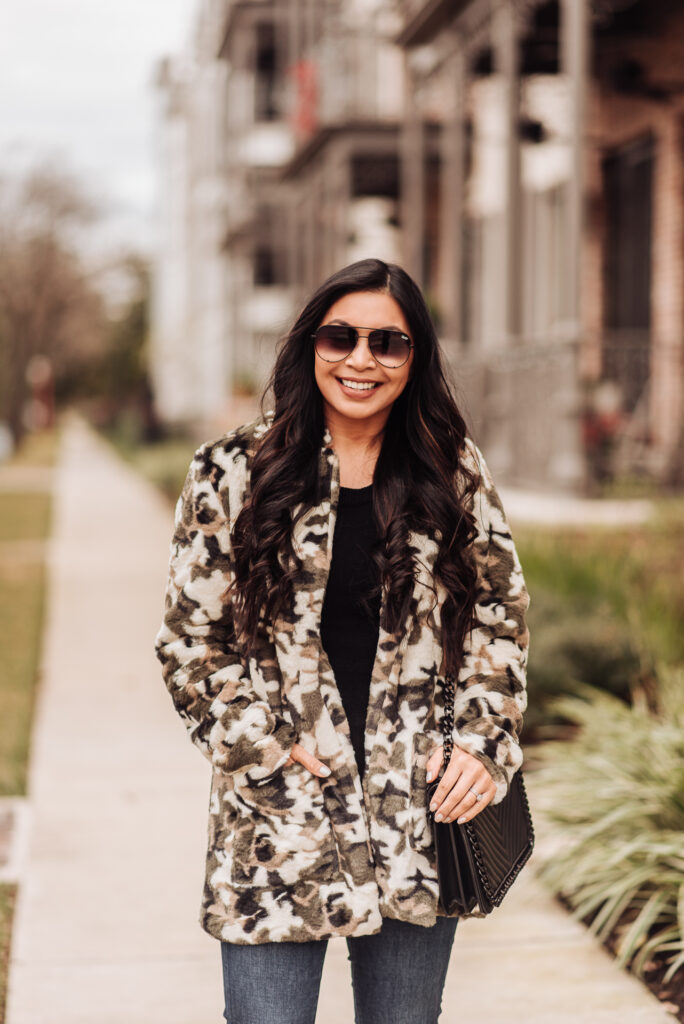 Outfit Details: Coat: Forever 21 | Tee: Nordstrom | Denim: Nordstrom |
Handbag: DSW | Sunglasses: Quay | Heels: DSW
This coat is so incredibly soft and I love the feminine twist on the camo. I am wearing my normal size medium and it fits perfectly. I styled it with heels and denim here but I think it would be so cute with leggings and your favorite sneakers too! Also, you know what is so awesome about the raw hem trend? The fact that you don't have to pay to get them hemmed. You can simply cut the length of your jeans yourself and voila! perfect fit.
We are currently in some of our coldest days in Houston and if I'm being honest I don't like it, lol. I mean I like visiting cold places but when we have to run errands in the cold, windy weather? No thank you! I thought we weren't supposed to have to deal with that in Houston!
Are you guys having a great month so far? I sure hope so! January has been so jam packed for us that I didn't even realize I was going to be out of town for every weekend in January except for one. The first weekend was spent with some of my favorite mama friends in Charleston, the second was with my dear family celebrating my Mom (I already miss them all so much!) and this weekend I am heading to New Orleans to spend some time with the Texas DSW Style Squad. Eeek, I cannot wait to spend some quality time with them, work a little and celebrate a lot! The DSW opportunity has been one of the highlights of my blogging career and honestly meeting each one of these girls is up there too so I am excited to see everyone!
I hope you all have a wonderful rest of the week and are feeling so inspired to do that thing you always wanted to do. Remember you are only 23 days into the year so if you have already slacked a little on that goal you set out for yourself, it's okay girl. Give yourself some grace. Today is a new day and we can start strong all over again. The important thing is to not give up.
xo, Roselyn Weaver
Photos by Banavenue Photography