Hey babes! Many of you requested to see more casual but still put together looks on my recent poll so that's exactly what I am sharing today! I grabbed 2 pieces I wear so much from my closet and styled them together!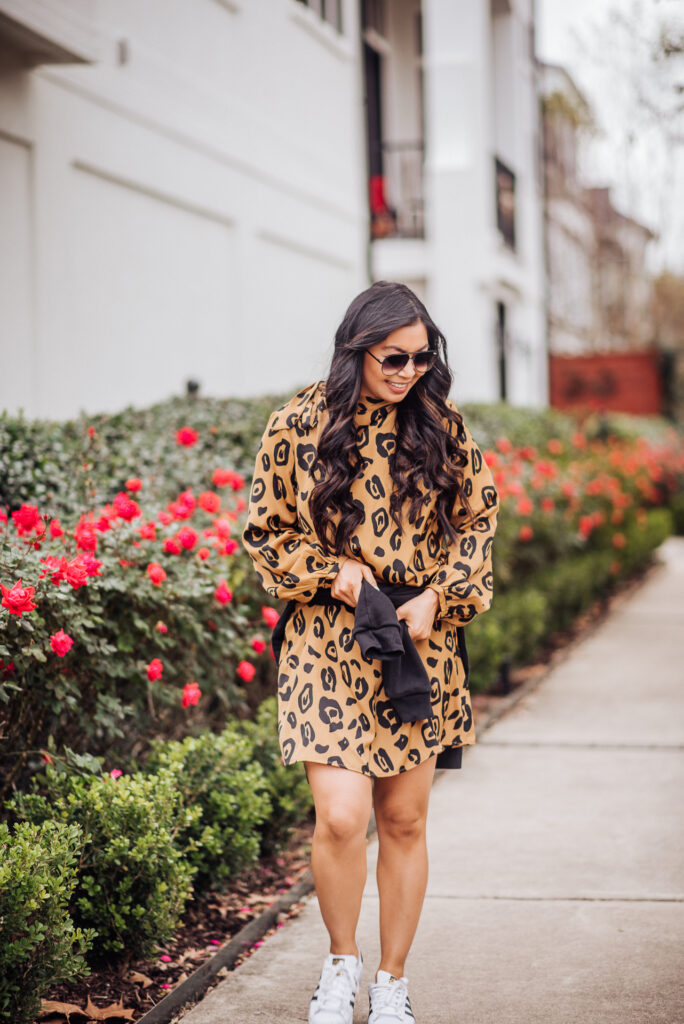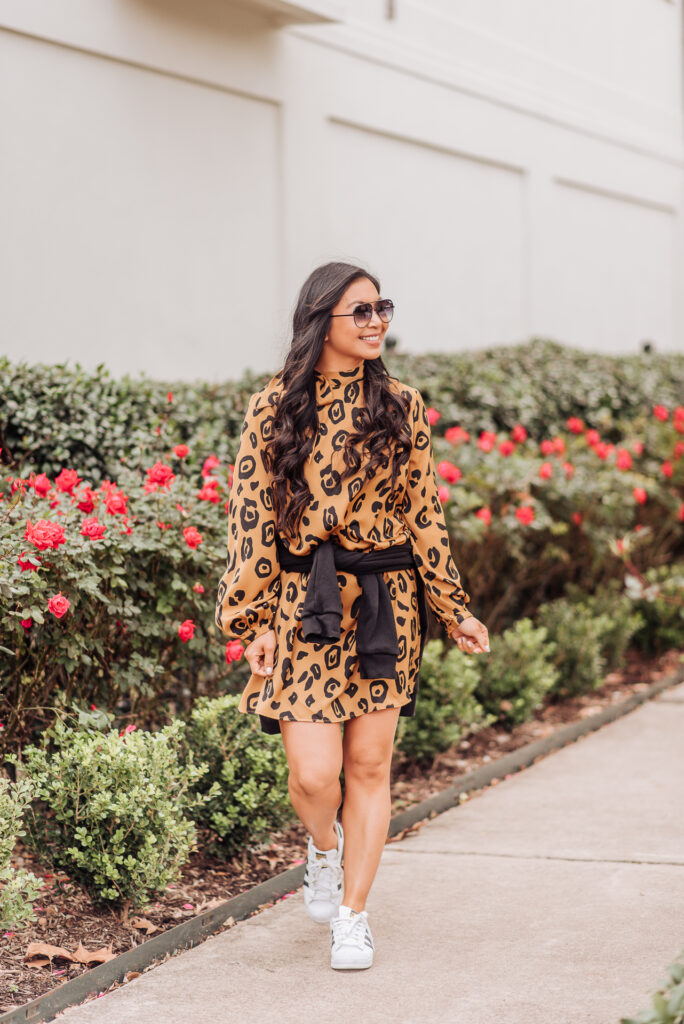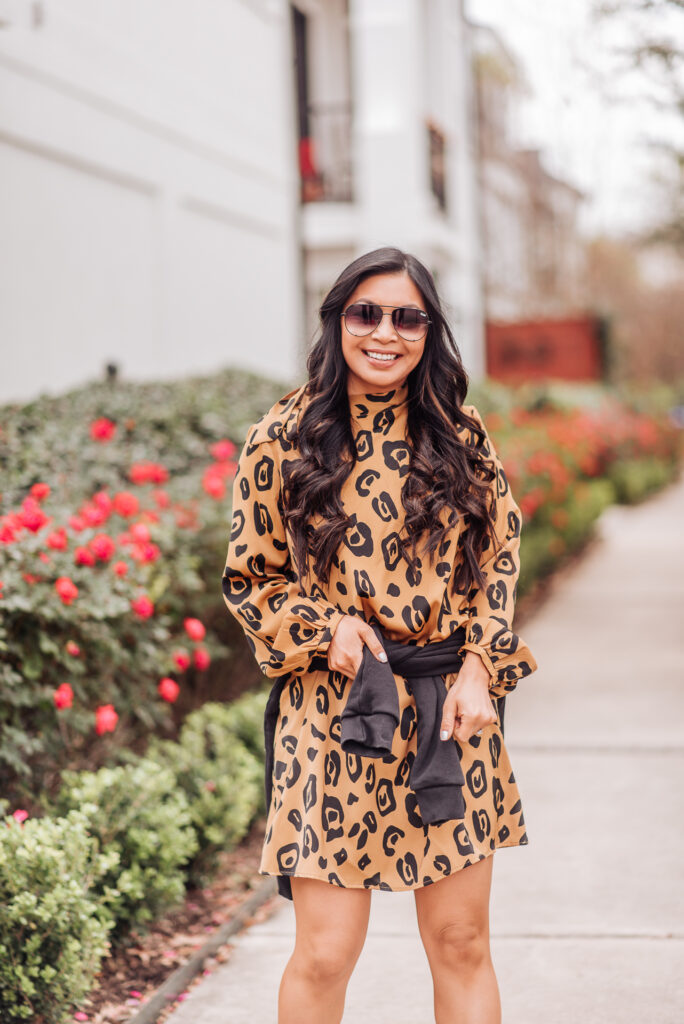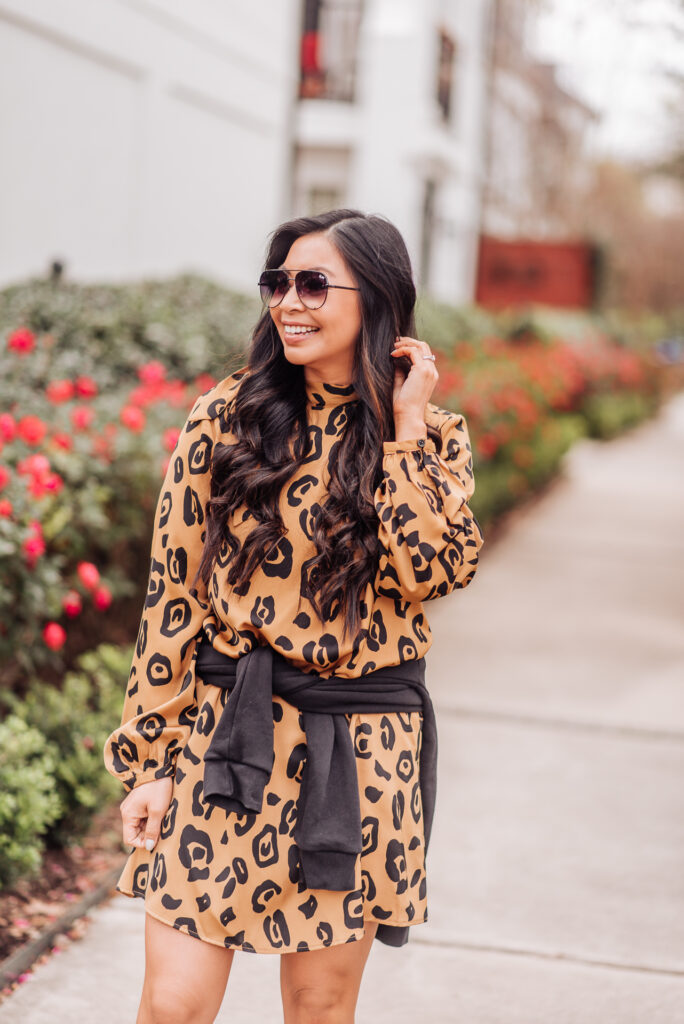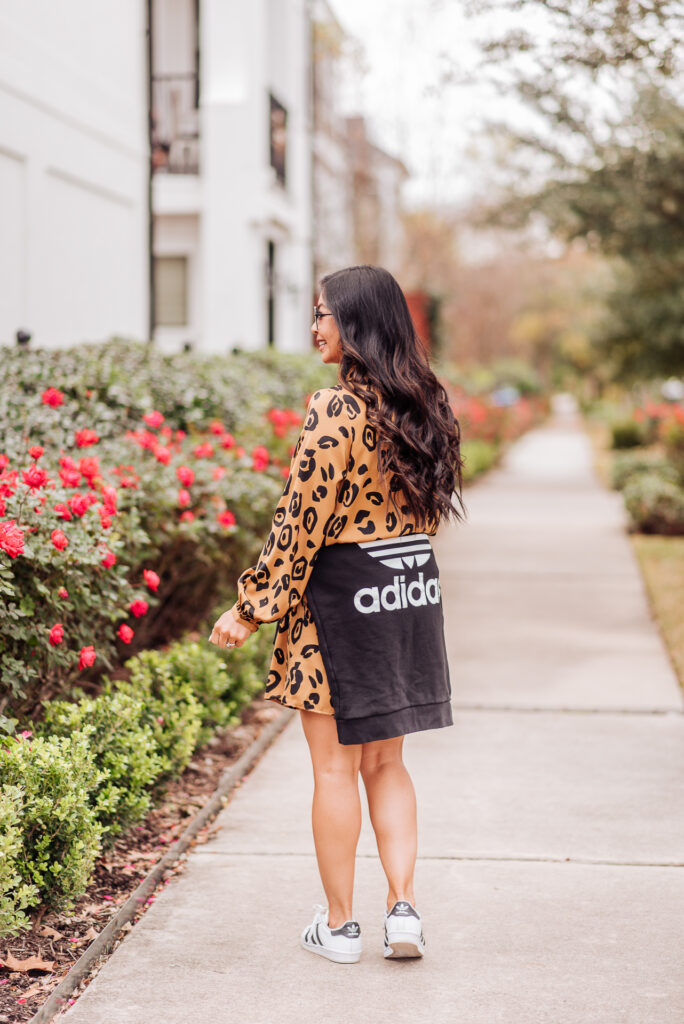 Outfit Details: Dress: Target (wearing a medium) | Sweater: Adidas (wearing a 6) | Shoes: DSW | Sunglasses: Quay Australia
You all know I love leopard print and this $35.00 Target dress is something you can wear to the office with heels too but today I wanted share how you could totally replicate this look for the weekend! You probably already have similar items in your closet! It doesn't have to be a leopard print dress it just has to be any shift dress really! Grab an athletic sweatshirt or even a denim jacket to tie around your waist, throw on your favorite sneakers and voila! You'll never have to substitute comfort for style again!
xo, Roselyn
Photos by Banavenue Photography