I can't believe it has already been 2 weeks since our girls trip to Charleston. We had such a great time and came back with so many memories! If you are looking for a place to visit with your gal pals I would highly recommend Charleston. Today I am sharing where we stayed, where we ate and what we did! Oh and all of the outfit details, of course!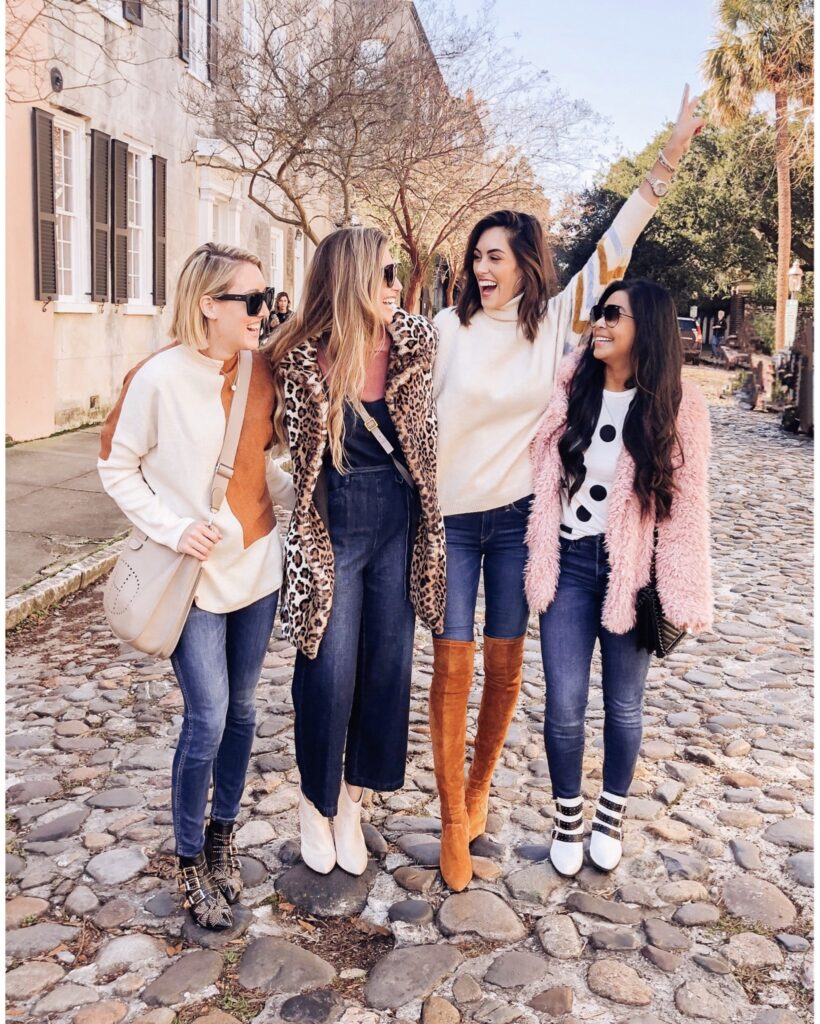 Shop these looks:

It was my first time in Charleston and I always heard about how charming it was and now I totally get it! It was one of the most charming cities I have ever been to and I would go back in a heartbeat. Also, my middle brother was born there so before I left for the trip my parents were telling me all of the things they remembered from there so as we biked through the town I just imagined them walking through the city with my brothers as kids and that made this trip that much sweeter.
Where We Stayed:
Zero George hooked us up with the private Garden Suite which was just about as charming as the whole city of Charleston. We had our own little house that was complete with a living room and I can't forget about the complimentary wine, cheese and 24 hour espresso service! I cannot recommend Zero George enough. The staff was so kind and accommodating. The property was as cute as can be and so close to everything that we were able to bike from the hotel to all of the spots we wanted to see. Oh and the pre-dinner cocktails we had at Zero Restaurant + Bar were pretty great too. 🙂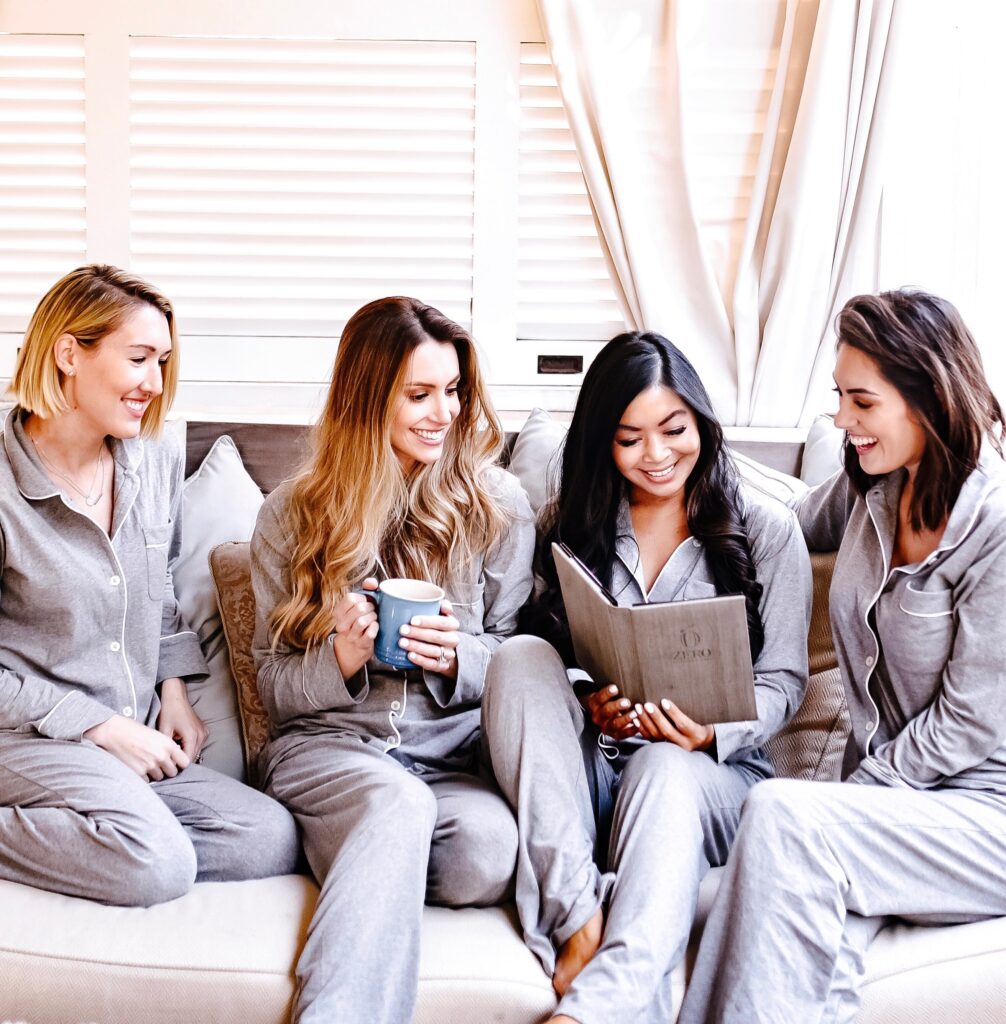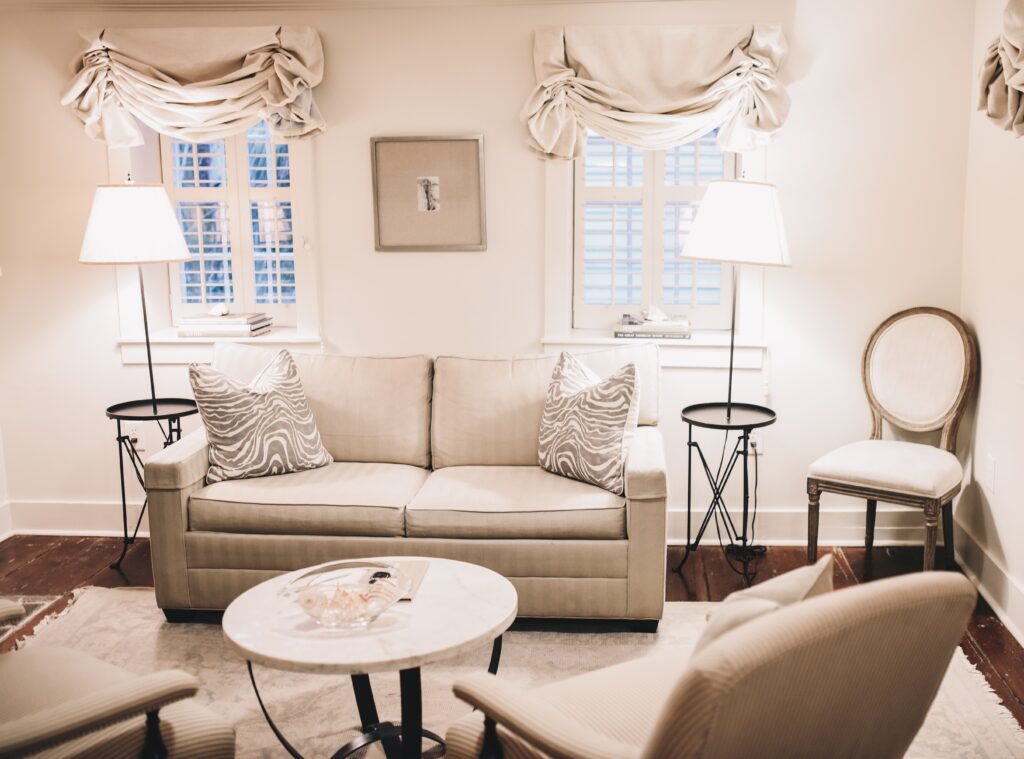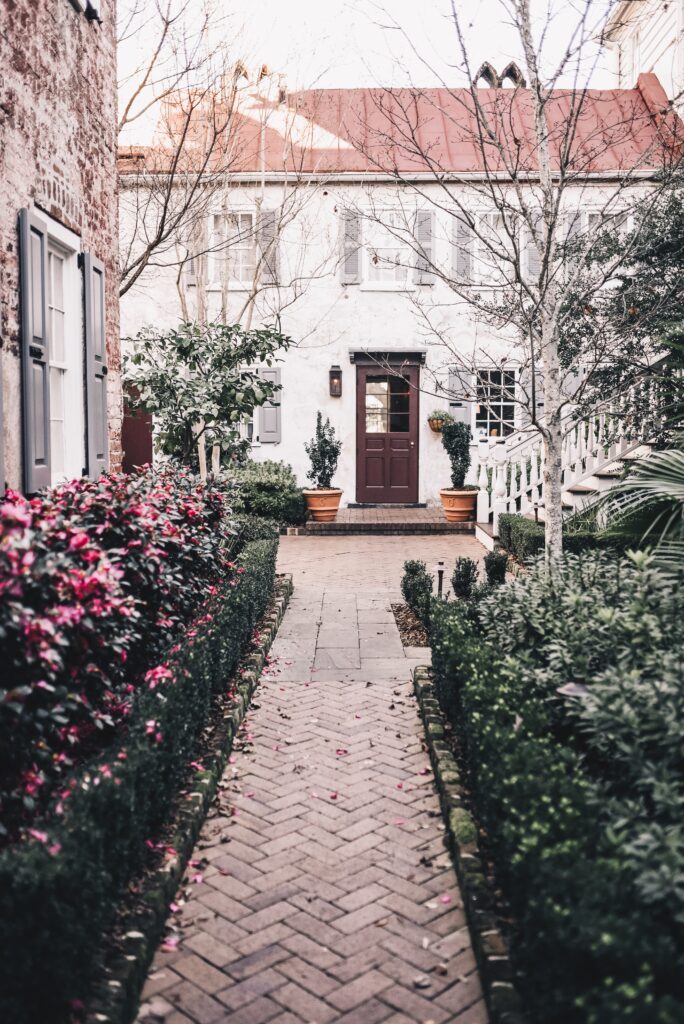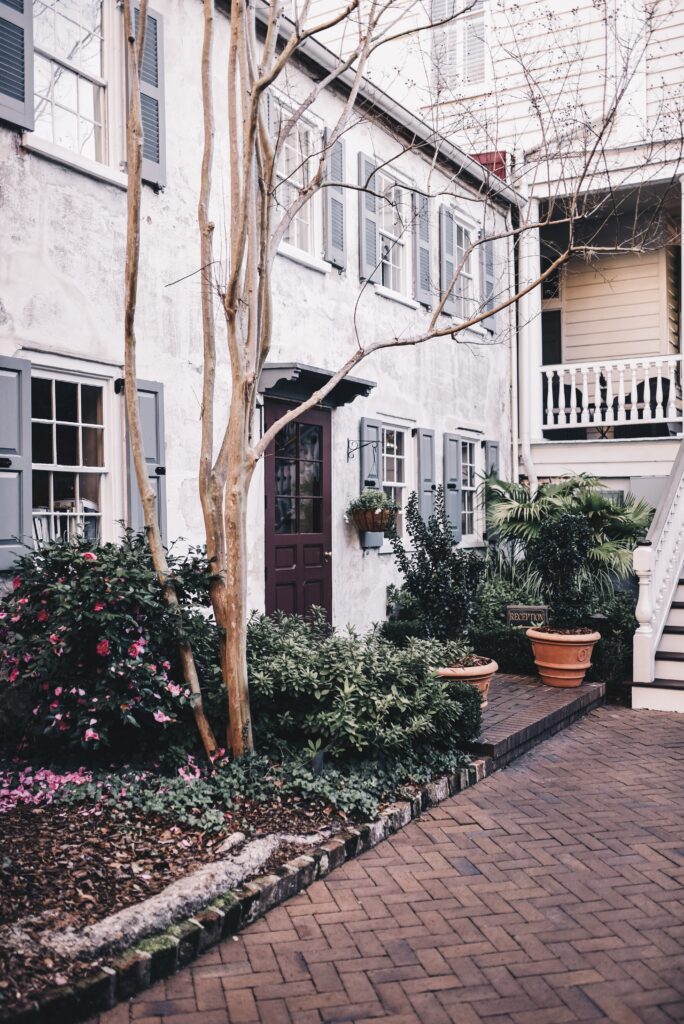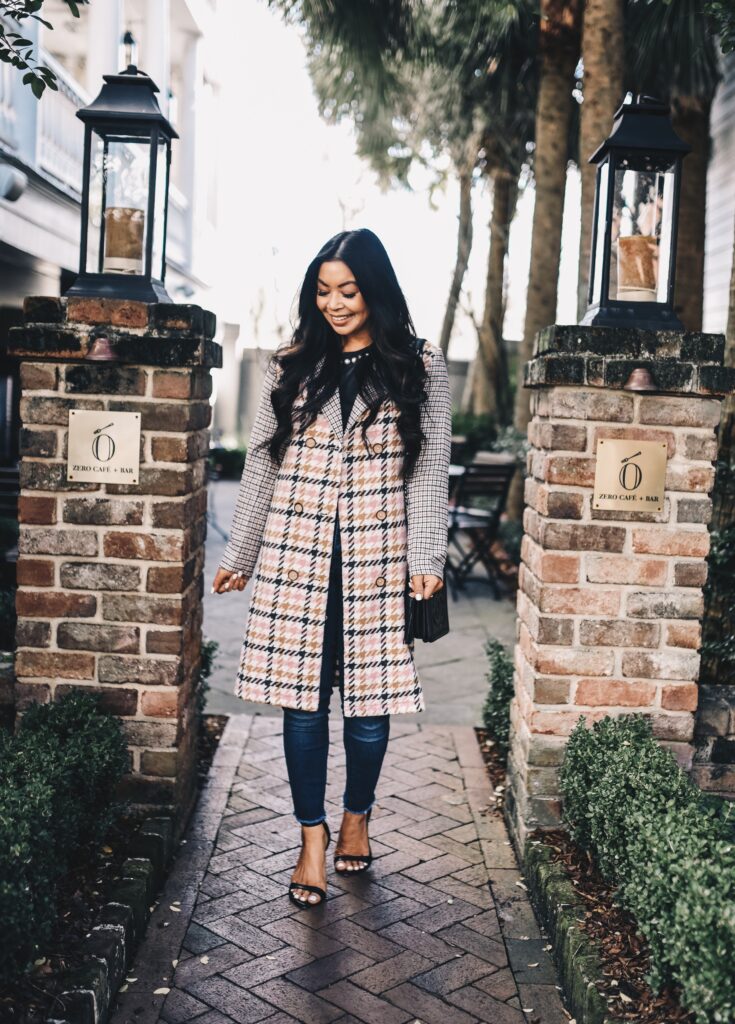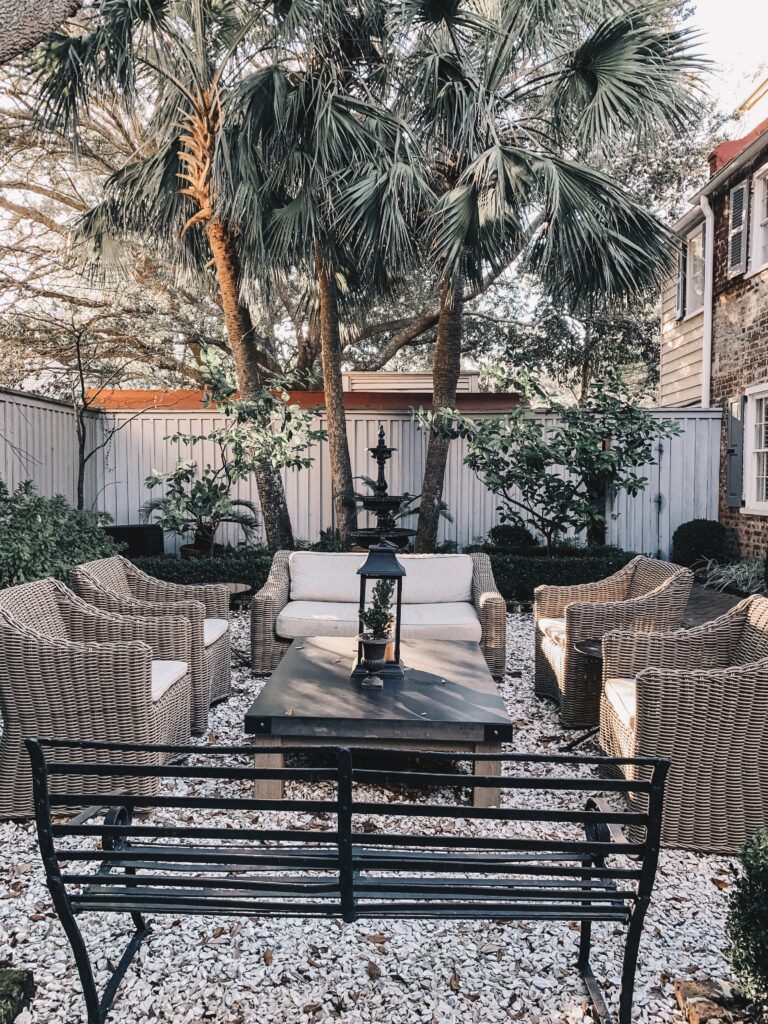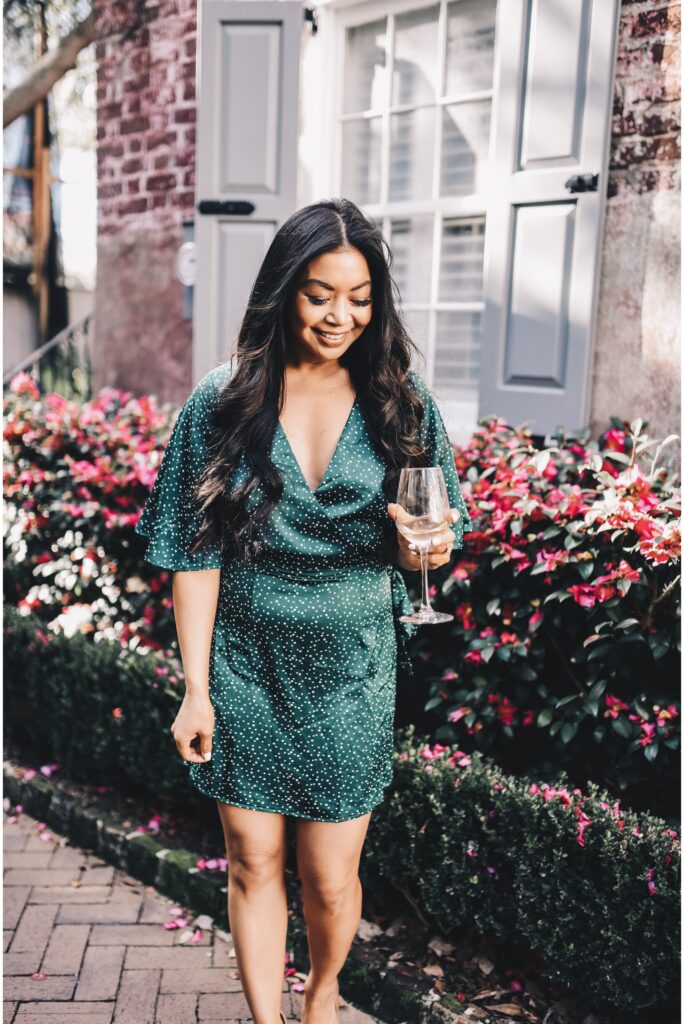 What We Ate:
Aside from eating all the cheese boards and drinking all the coffee from Zero George, we stopped at a few delicious hot spots during our girls weekend in Charleston.
Breakfast at Millers All Day – I had the frittata which was yummy and the restaurant reminded me of a place you would see in Palm Springs. So cute!
Brunch at One Broad Street
Dinner at Husk – I had the NC Chicken dinner which was okay. Honestly, I think this restaurant is a bit overrated as it is always on everyone's top places to eat in Charleston and apparently it's super tough to get a reservation there. For that reason, it's worth saying you've been there but if you can't get a reservation during your visit to Charleston, don't feel too bad.
Dinner at The Darling Oyster Bar– OMG, I wish I had a picture of the crispy fried chicken that Margret and I shared. It was SO good and one plate is definitely plenty enough for two people! The atmosphere was super cute and the cocktails were legit.
Sweet Treat at Jeni's – We stopped by during our bike ride back to the hotel to satisfy our sweet tooth cravings. I had the salted caramel ice cream and it was delicious!
What We Did:
I loved that we walked and biked through Charleston all weekend. The only time we took an uber was to dinner each night because it was pretty chilly at night. Zero George provides first come, first serve, complimentary bikes which was another plus from our hotel stay. I would recommend biking or walking through the city because there are so many charming houses each way you look and that is the only way you can take it all in. FYI- you can get fined $500 for biking on the sidewalk. I wish someone would have told us the first day, haha.
King Street – surprisingly we all had intentions of shopping but I think only Jessica bought something. We sure did window shop in Gucci though but we all came out empty handed. King Street has a ton of chain stores as well local boutiques.
Charleston City Market – The city market is a must when visiting Charleston. Such a great place to grab souvenirs as all of the items found at the Historic Charleston City Market are certified authentic Made in Charleston items.
Republic – Our sweet new friend Hillary recommended that we go to Republic for some night life fun. If I'm being totally honest, Rebekah and I were just trying to run into the Southern Charm cast, haha. We actually got there right after dinner which was probably pretty early #momlife but Republic ended up giving us bottle service which started that visit off pretty great and we got to dance the night away.
The Battery – The gorgeous and huge houses along the peninsula are definitely a must see. Apparently these homes were built by some of the wealthiest families in the city and I'm not surprised.
Waterfront Park and Pineapple Fountain- I am so glad Margret brought us by here on our last day. It was just a quick stop on our bike ride back to the hotel but the fountain is always something I see on Southern Charm so that's pretty important to me, haha! This area has a great view of the harbor and would be such a great spot to let your little one run around if traveling to Charleston with your family.
Rainbow Row- The iconic Charleston site is a series of houses near the water front painted bright pastel colors. Again, another charming stop and must see in the city in my opinion.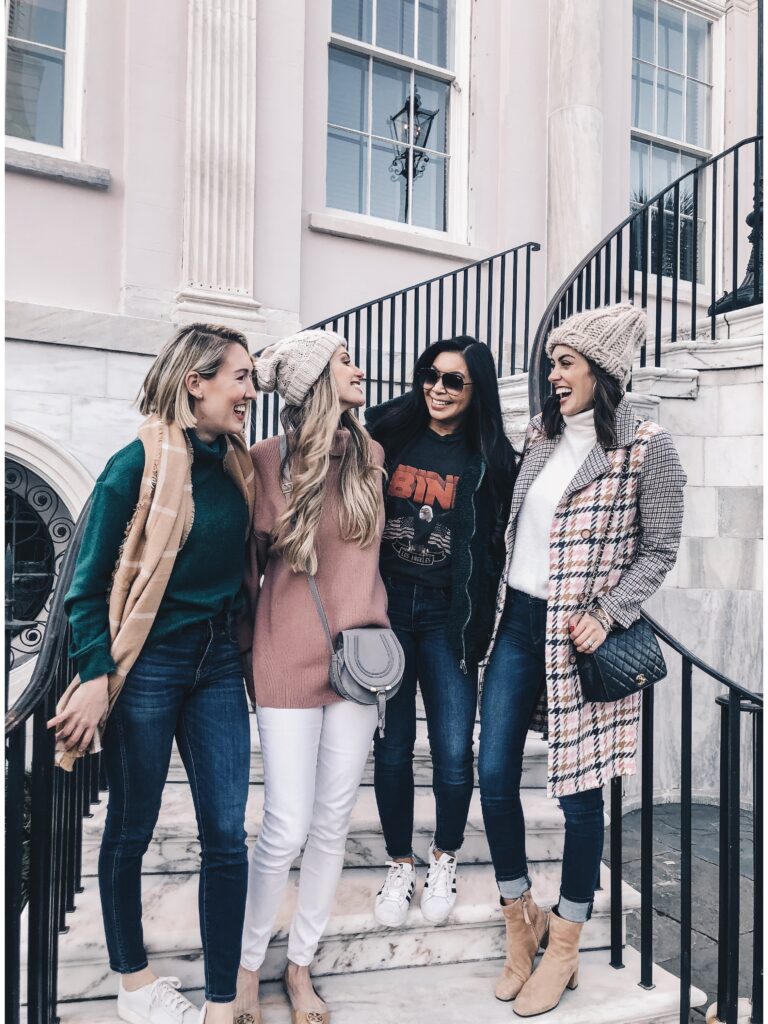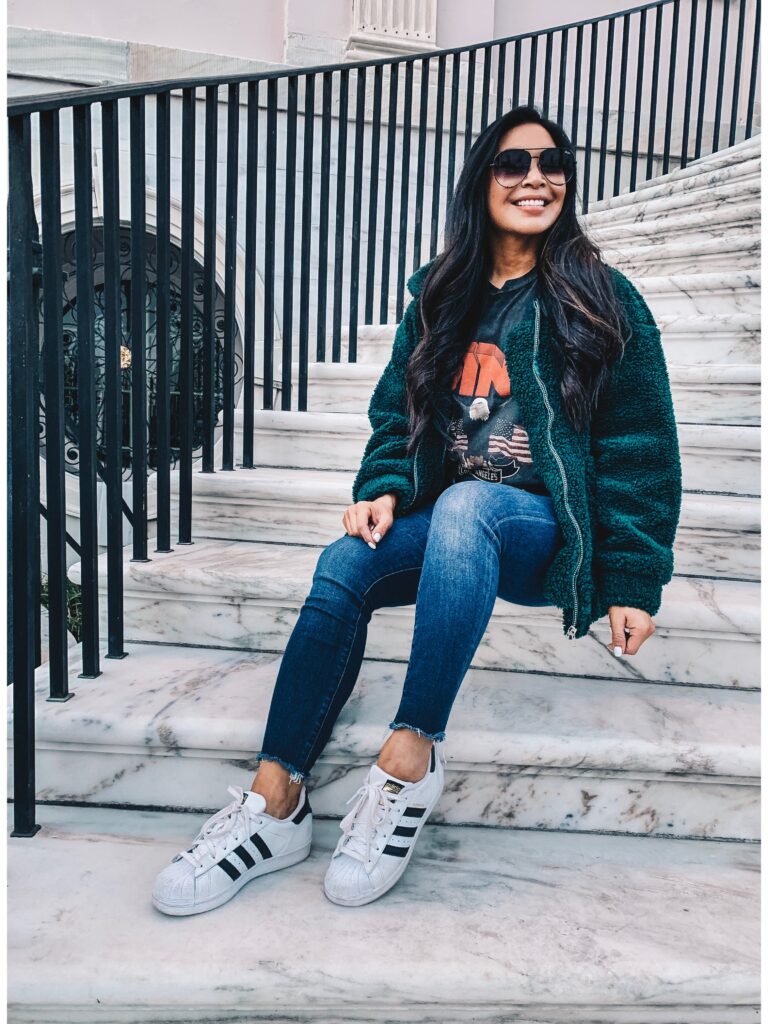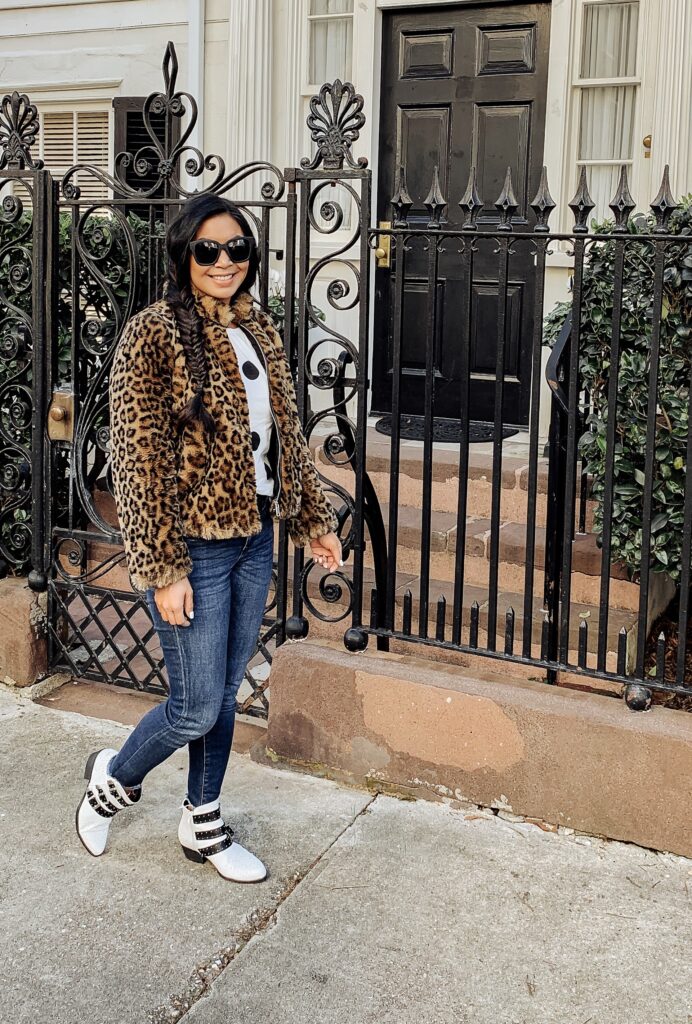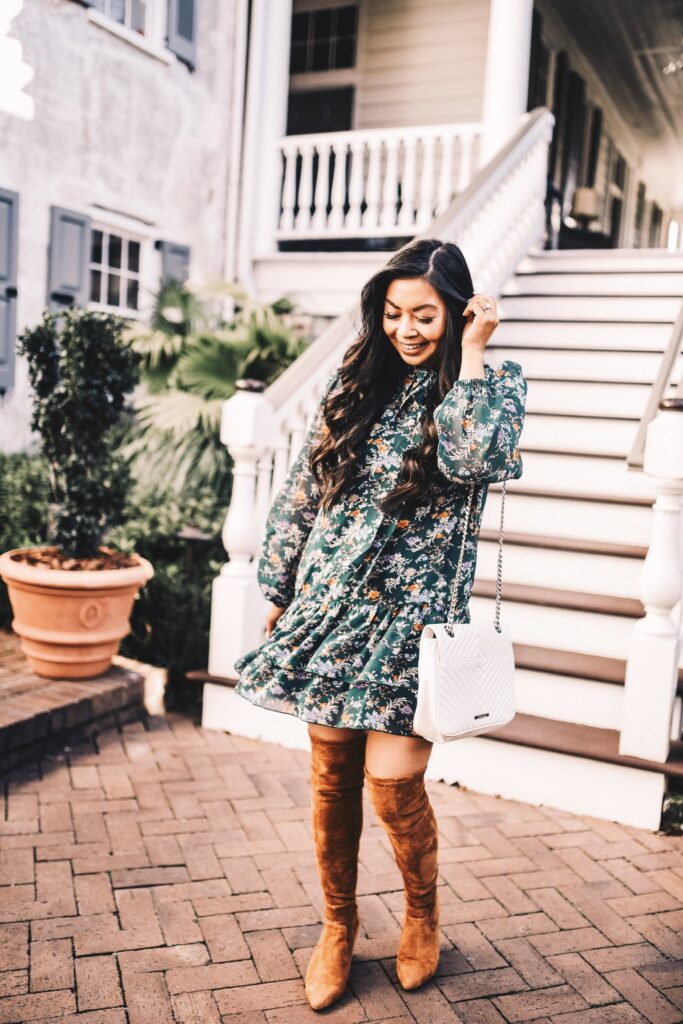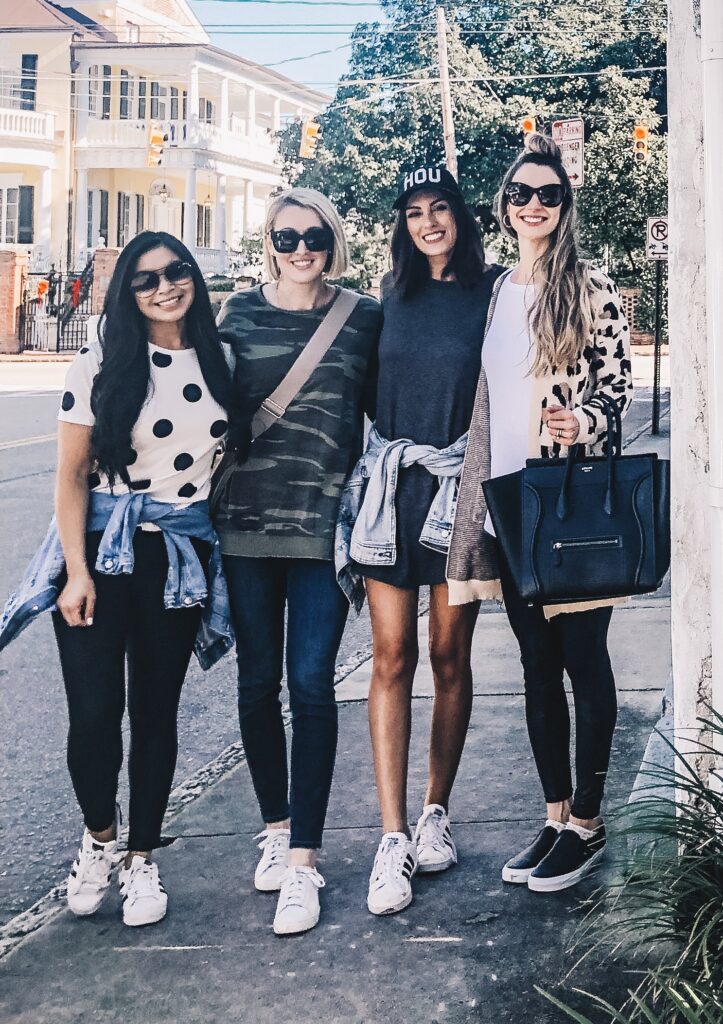 If was such a fun weekend with some of my favorite mama's and I would totally go back to charming Charleston in a heartbeat!
Pin this post if you have a girls trip to Charleston planned for the future!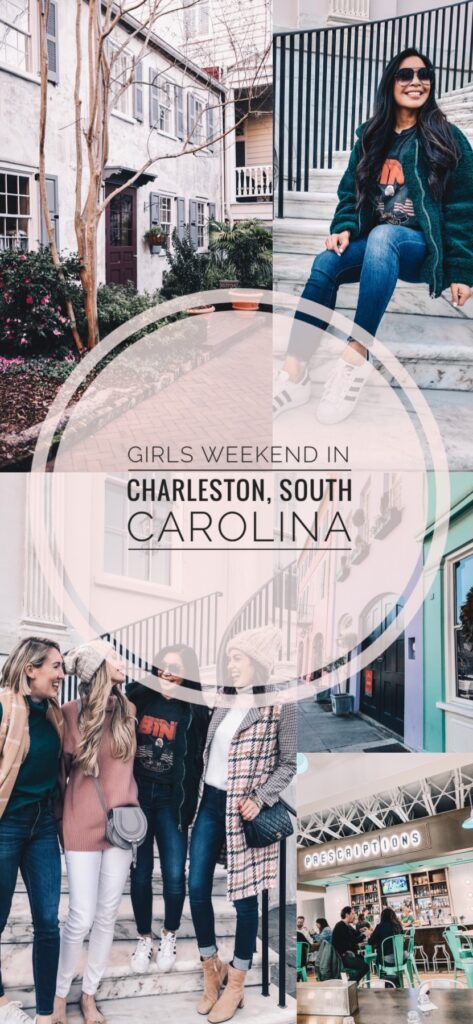 xo, Roselyn
Shop items from all of our outfits below: