Happy New Year friends! If you are like me your head is spinning with all of the things you want to do in 2019! So today I wanted to share 31 day challenge of things we can check off together!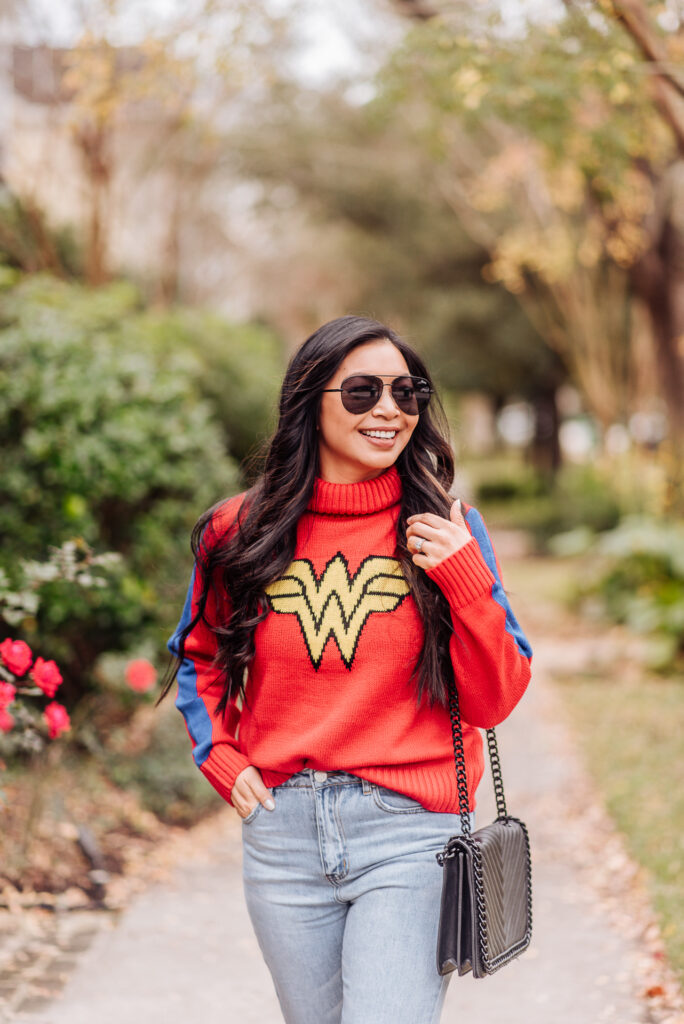 In 2017, holy smokes! I thought I wrote this last year. In 2017, I published a post called "Random Acts of Kindness". I totally want to do that again this year but this months 31 day challenge is a little more focused on you. Taking better care of yourself, strengthening those relationships that are sometimes hard to make time for, challenging yourself and trying new things! So let's do this shall we?!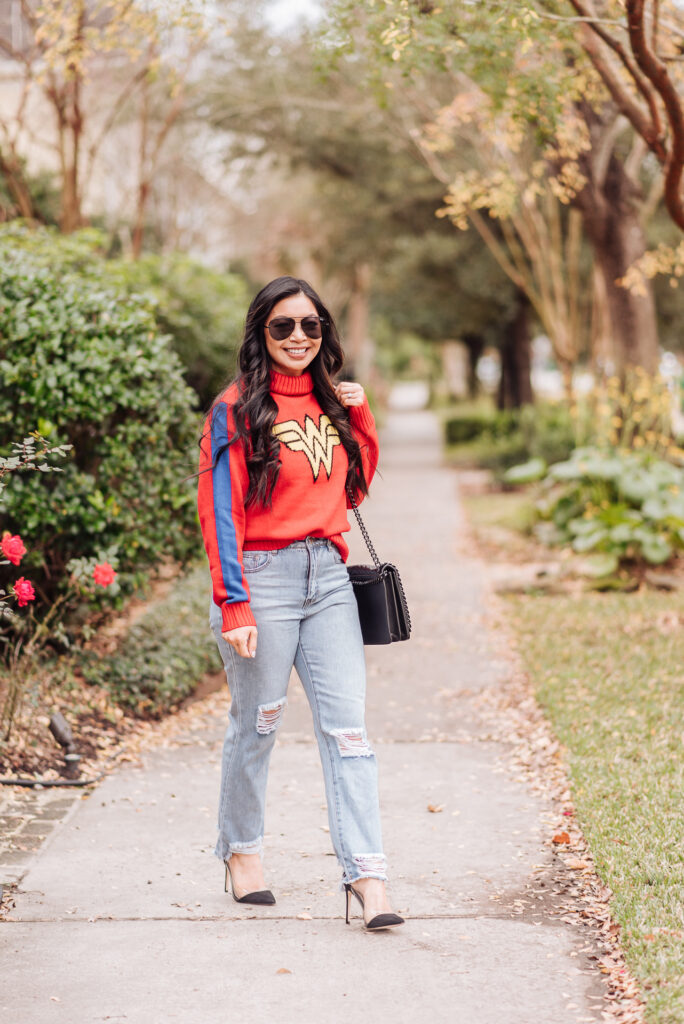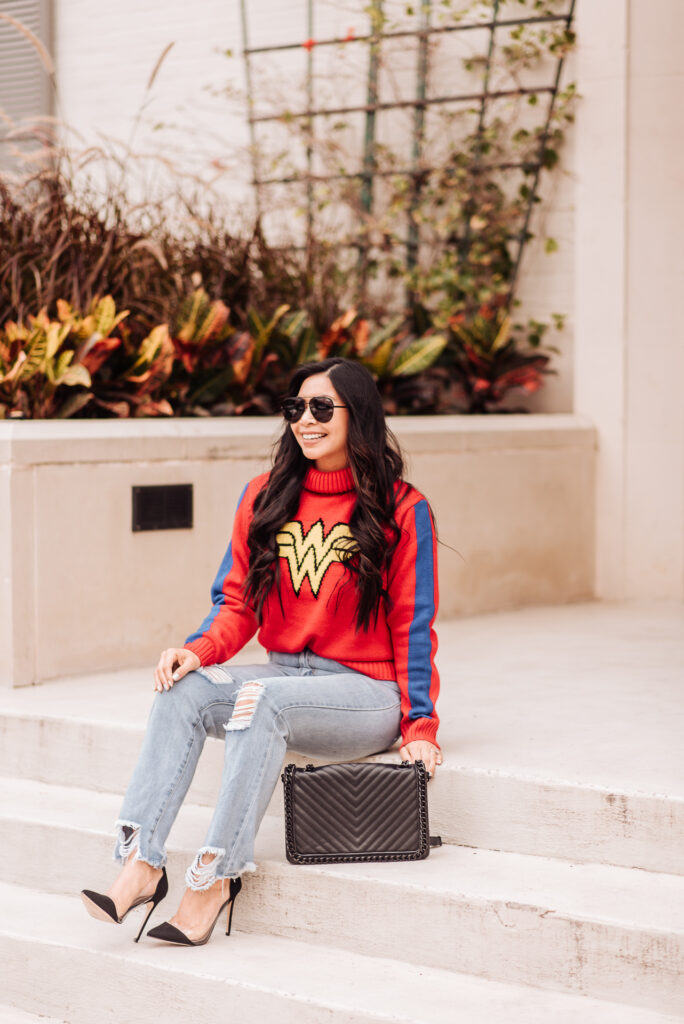 Outfit Details: Sweater: Forever 21 | Denim: Tobi and similar here | Handbag: DSW | Heels: DSW | Sunglasses: Quay
Unlike the Random Acts of Kindness challenge, these tasks are not given specific calendar days so you can schedule your to do's as they fit into your schedule and then check them off of your list!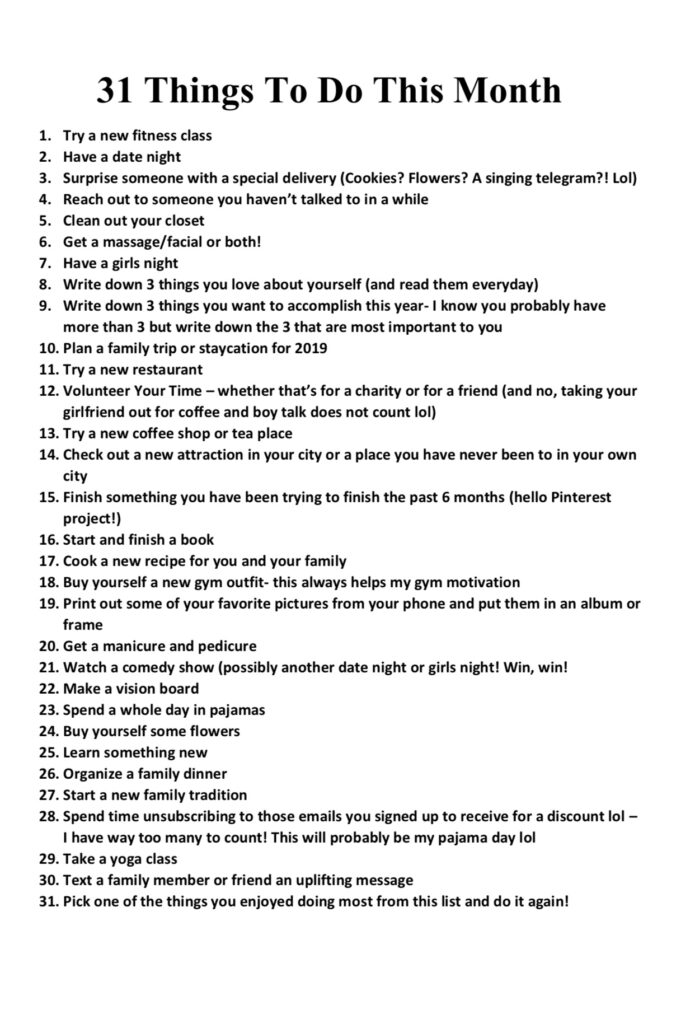 I'd love to hear if you will be joining me in this 31 day challenge!
xo, Roselyn
Photos by Banavenue Photography