Let's be real, Monday mornings are tough. Actually a lot of mornings are tough 🙂 So today I am sharing the 7 things that help me start my day off on the right foot. Well 8 things if you count coffee 🙂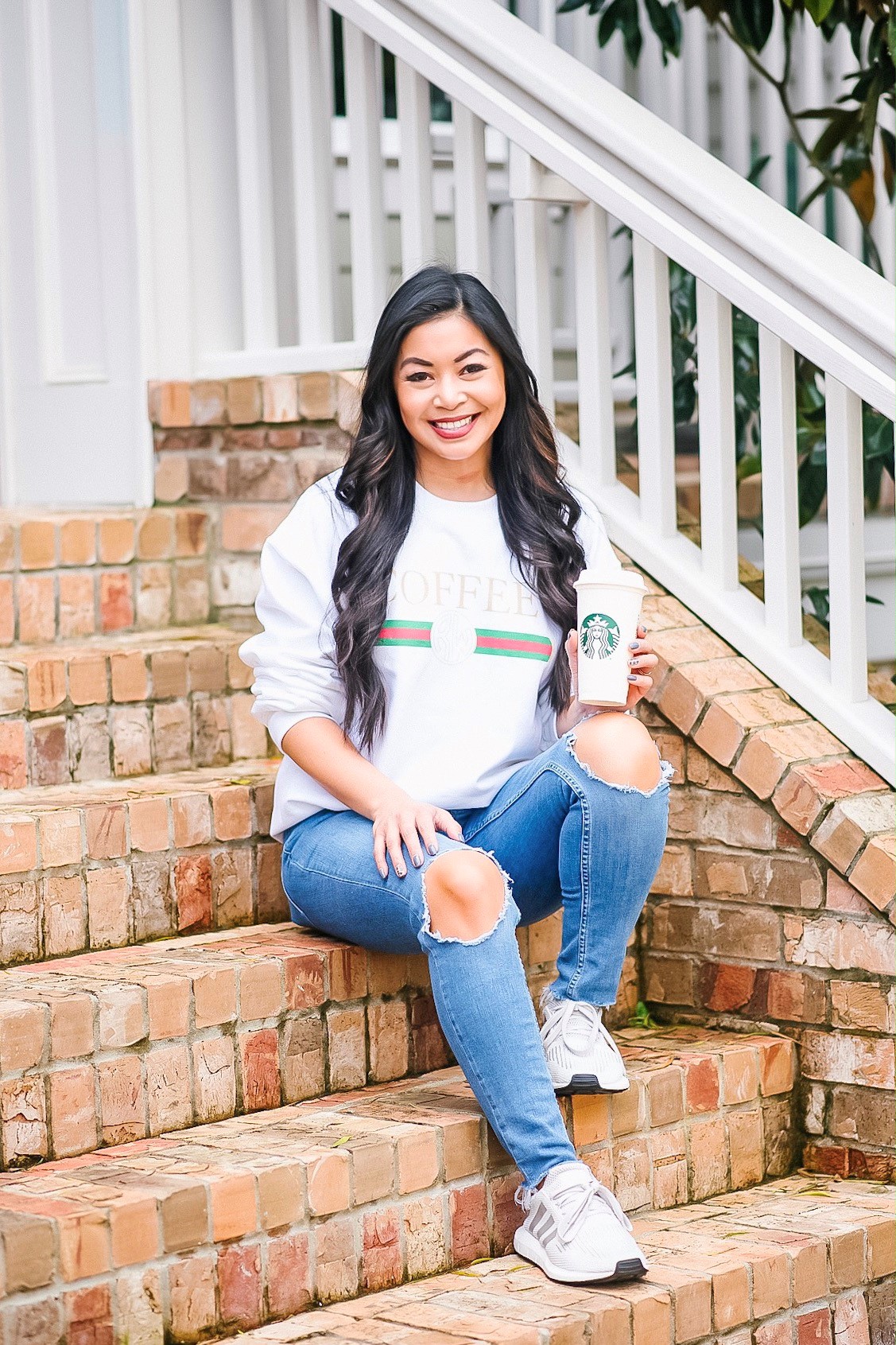 7 Tips To Start Your Morning Off Right
1 – Give gratitude. Before you jump out of bed take few minutes, a few breaths, to reflect what you are thankful for. I always say 3 things. Sometimes they are the same three: my family, my health, the fact that I woke up to another day and sometimes they are different.
2- Be present. I know this sounds so simple but it's actually not. You know how many times I have been going through the motions in the morning and caught myself asking my husband to repeat himself because I literally was just thinking about all the things I had to do that day and not listening to the present conversation? Too many to count. I hated that. Most of us are stuck in traffic and/or in the office all day. We should 100% make the effort to be present for the short time in the morning that we have with the people who are most important to us.
3- Take the time to get dressed up. I don't know about you but putting on a cute outfit and some makeup can really change my mood around.
4- Get up a little earlier. Getting up earlier allows me to do all the things I need to do before my family gets up. This way I am present when Brandon and baby are awake and I'm able to enjoy some time with them in the AM without feeling rushed and stressed.
5- Tune yourself into a good mood. Whether that's soothing music or complete silence on your drive to work or your first meeting. Pick something that will help clear your head and put you in a good mood. This is different for me everyday. Honestly sometimes I like complete silence, sometimes I listen to bible on CD and if I'm being honest the other day Big Pimpin' by Jay Z came on and I was like yaaassss it's gonna be a good day 🙂 so Big Pimpin' is how I started my morning that day and you know what? It twas a good day 🙂
6- Stay off of social media (and any news media outlet) for at least the first hour. This may be easy for some but really tough for those of us who run a business that social media  plays a huge part in. I've learned by staying off of social media for at least the first hour allows me to really soak in everything I listed above without any distractions. I am able to be present, get my intentions clear for the day all without having to read about another sad event happening in the world or having fomo for yet another event I had to miss out on because well, #life.
7- Take a moment for personal praise. Look.. before your day gets crazy, take a moment to tell yourself that you are awesome! And be specific! Did you kill it at a meeting the day before? Or maybe the day before wasn't your best, think about something you accomplished last week and praise yourself for it girl! This boosts our confidence and with attitudes like this you can get anything done! Show yourself some self praise for that extra confidence boost in the morning!
Try these tips and tell me if they helped you. I hope they do! I know things like get more sleep and prepare the night before are some things you can do as well to ensure you start your morning off right however realistically those are 2 things that I do not do well so I just wanted to share the 7 easy tips that worked for me!  I hope they work for you too.
Outfit Details: Tee: United Monograms (obsessed with this Gucci inspired style!)| Denim: Free People | Shoes: DSW
Photo by Banavenue Photography
xo, Roselyn