This post is sponsored by DSW Designer Shoe Warehouse. All opinions expressed in this post are mine.
Hey beauties! I am super excited about today's post because I am talking about one of our most favorite things! SHOES! More specifically, I am talking about the 5 hottest shoe trends you need this Fall season!
Shoes play an essential role in every outfit. Whether you are styling an outfit for work or the weekend, your shoes complete your look! Luckily, I am partnering up with DSW today to point you and your shoes in the right direction!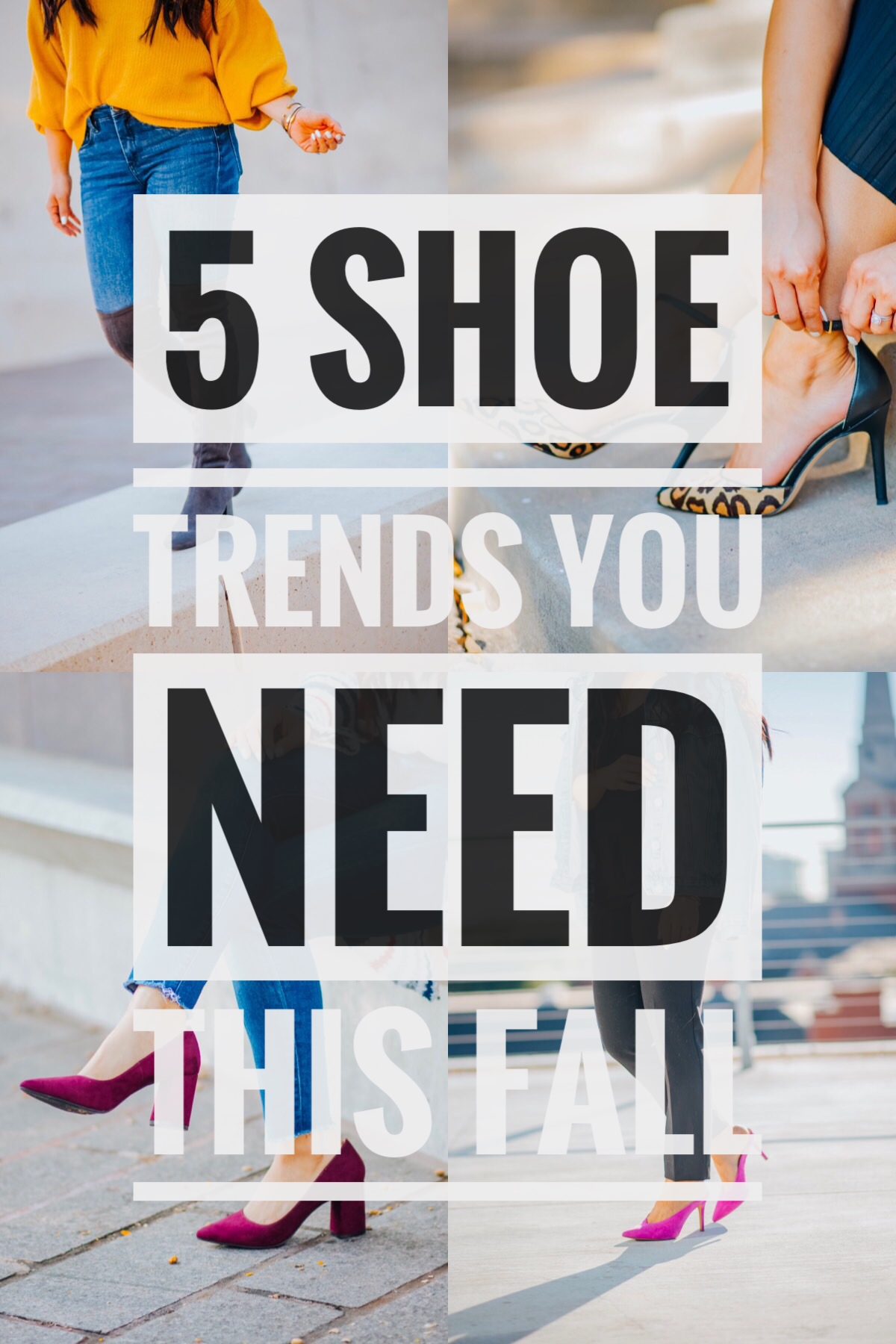 Leopard Print
Of course I had to start with leopard print first! Whether you are a sneaker lover, a boot lover, or a heels lover; you need a pair in leopard print! I personally love these Sam Edelman heels because they make any outfit look chic! You can wear them with a skirt and graphic tee like I did below or you can style leopard print to the office without being "too loud" for the work place. That is what I love about shoes and accessories. Being able to try a trend like leopard print in a small way when it's out of your typical comfort zone.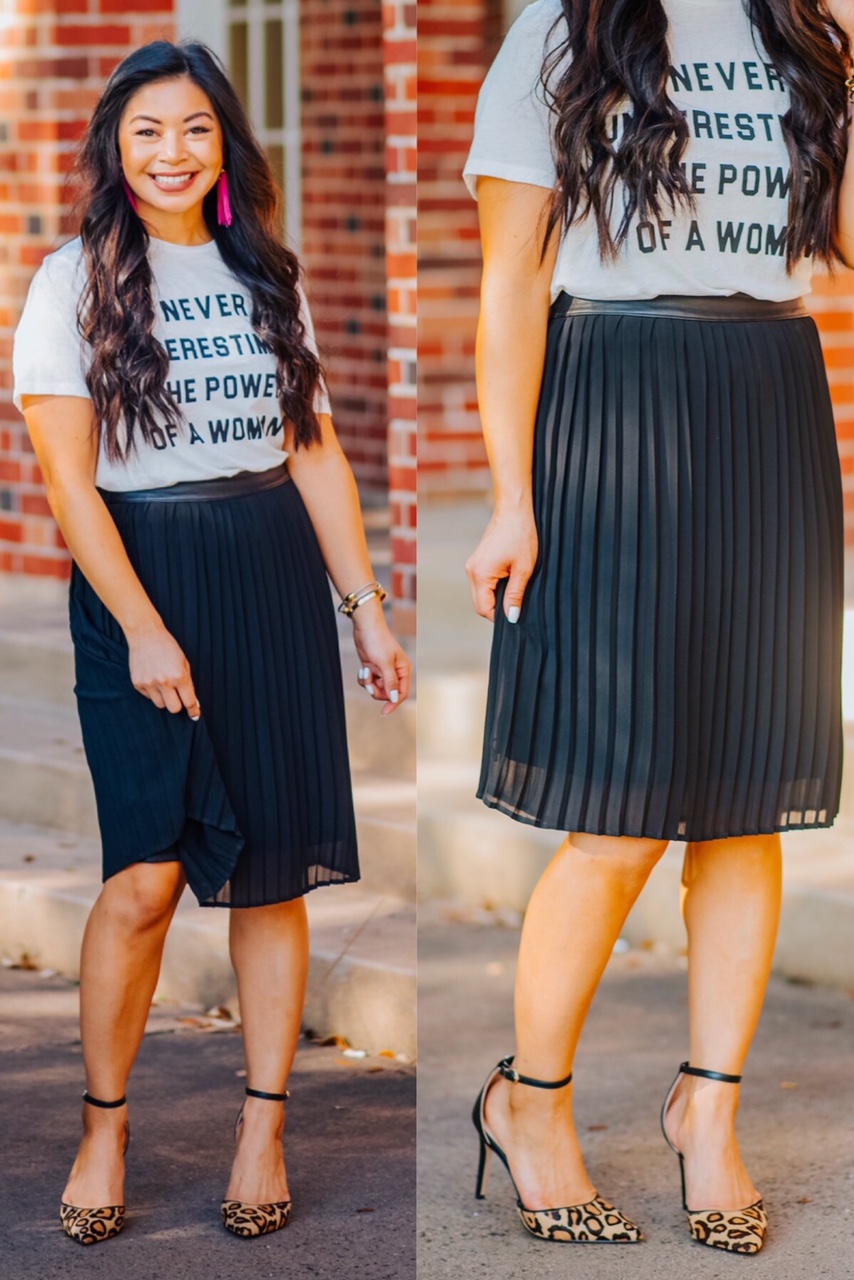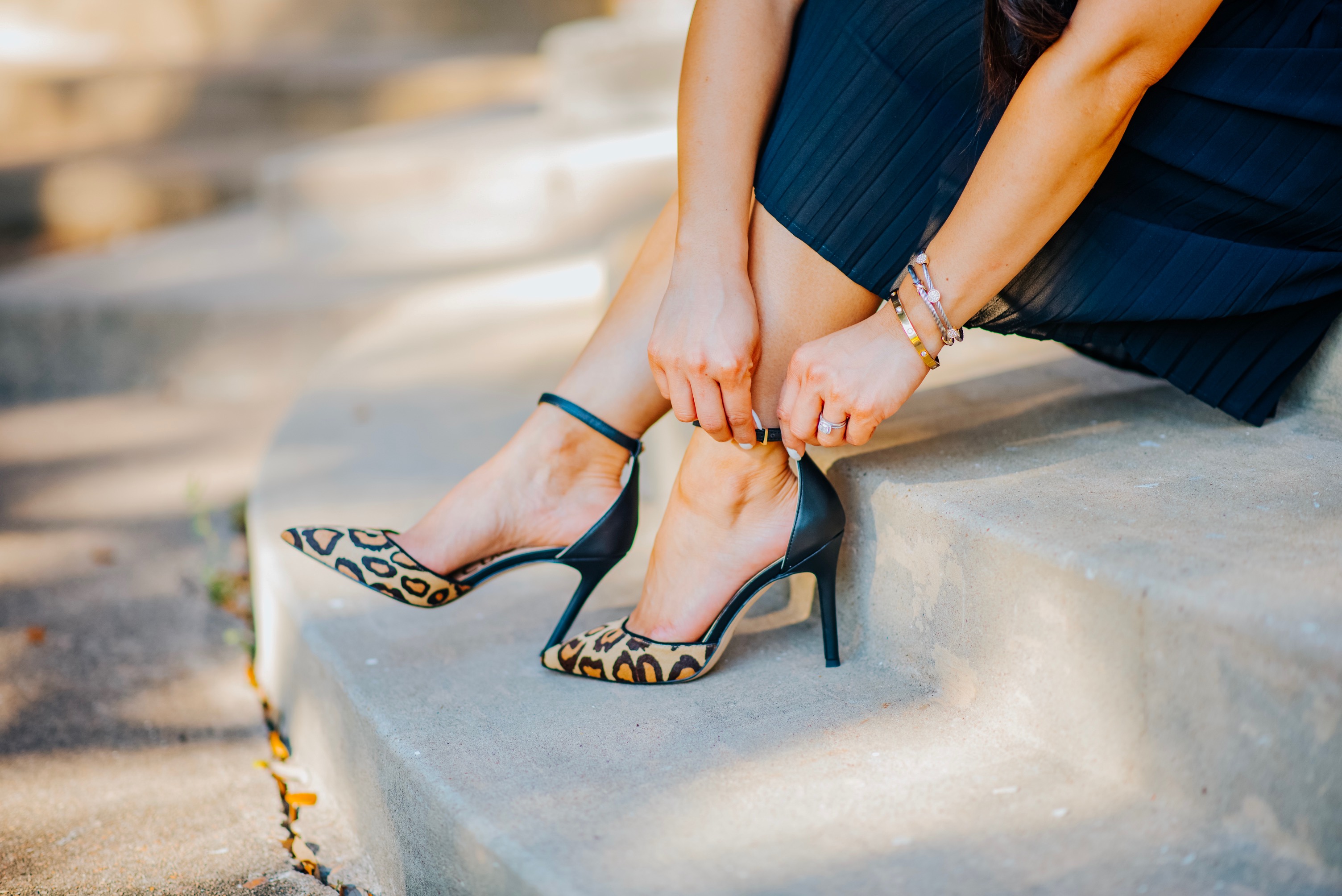 Here are leopard print options for every shoe lover:

2. Over The Knee Boot
Fall season after Fall season I boycotted this trend. Not because I didn't love over the knee boots but because I couldn't find the perfect pair that didn't look like they were wearing me. Do you know what I mean? I ordered a pair last year that looked like it swallowed my whole leg and then I ordered a pair that I couldn't even get past my calves, lol. Oh, the struggles of being a girl! Once I found the perfect pair, I realized what the hype was all about! These Vince Camuto over the knee boots were love at first sight. Not only did they fit my leg perfectly but I don't need a village to help me get them off! The easiest way to style over the knee boots is just like I did below. With skinny jeans and a cute sweater! You can easily dress them up with a cute sweater dress as well!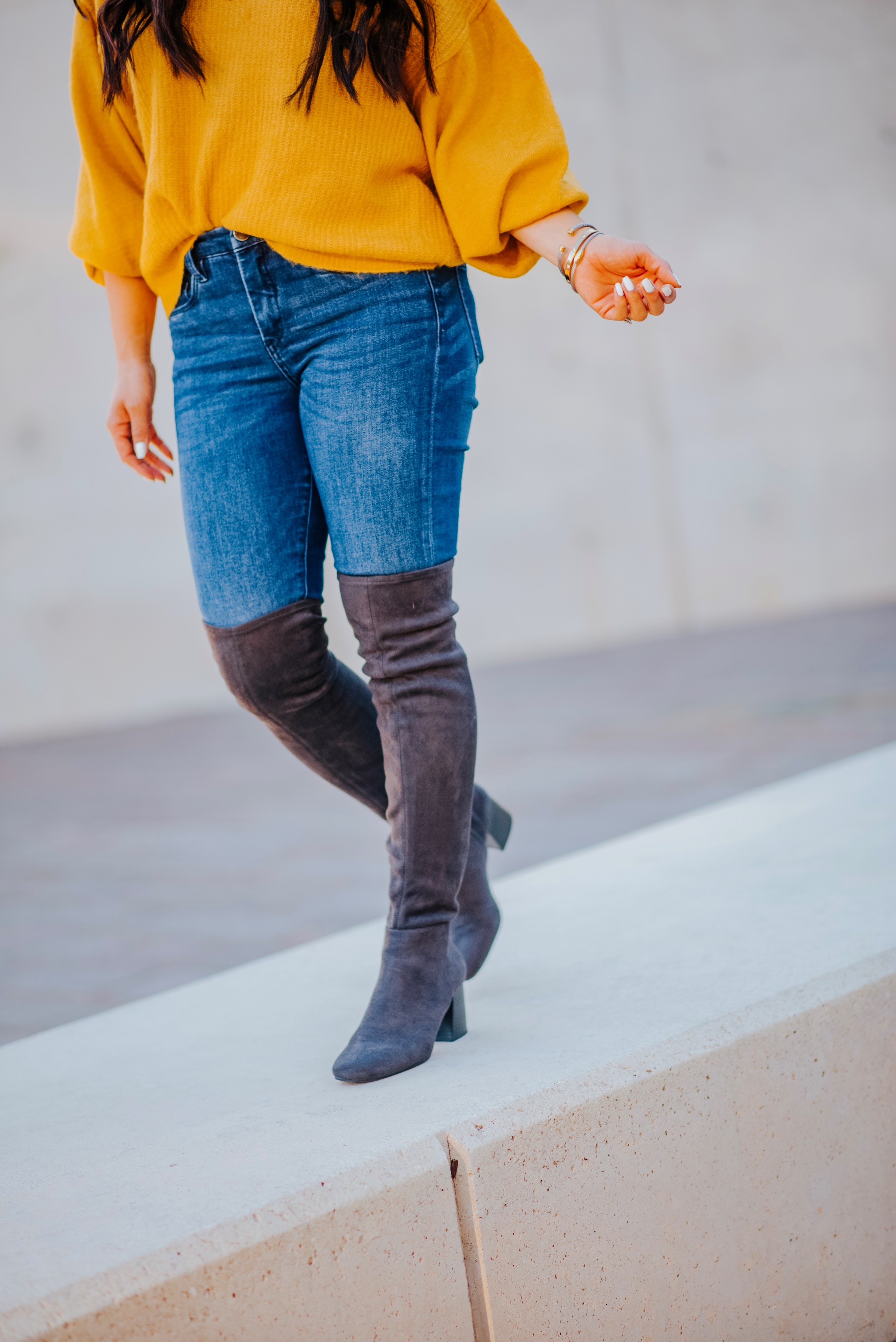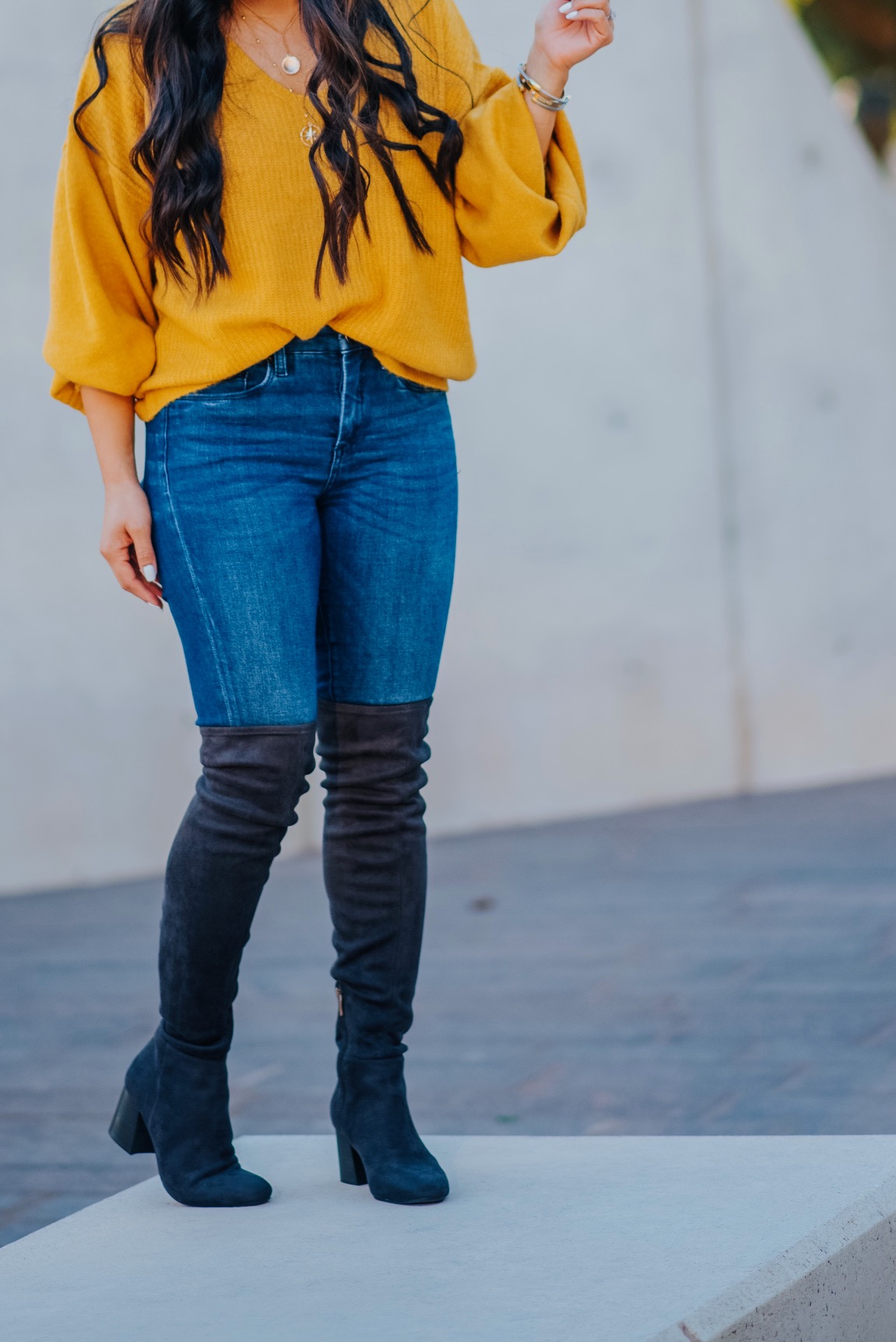 Because I know not one OTK boot will fit all, I am sharing various options below:

3. Kitten Heel Mules
Kitten heel mules give such a chic and sophisticated look to any outfit, like these Vince Camuto ones! I have a girlfriend who hates, I mean HATES, wearing heels and I finally convinced her to buy a pair of kitten heels and now she's hooked! It's the tiniest add of height but makes a huge difference in dressing up your outfit. Kitten heels are great if you are uncomfortable walking in higher heels as this style is typically lower than three inches but for this season they are a must have for all! I saw them so much during New York Fashion Week which was genius because you are running from show to show and from meeting to meeting in comfort and style.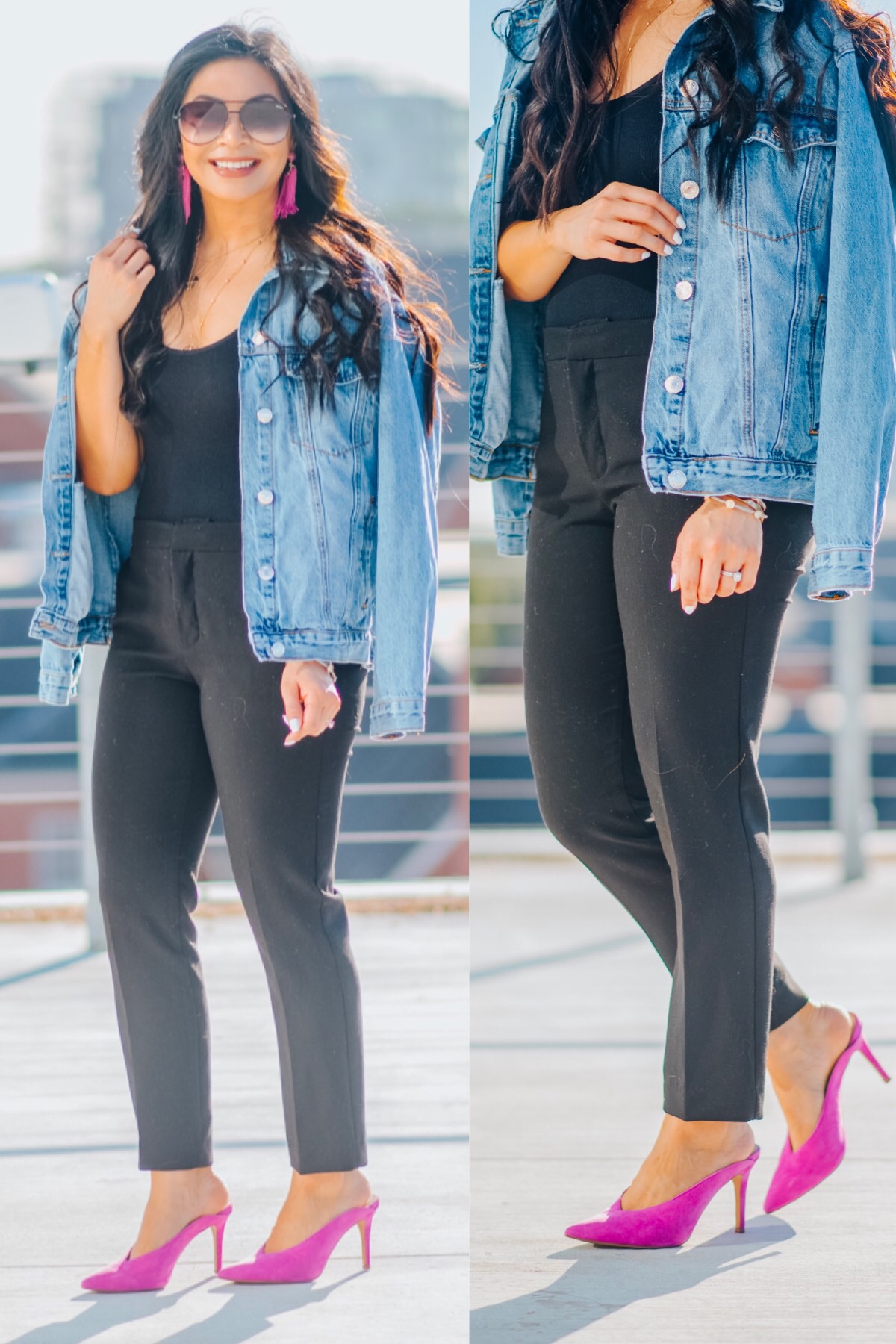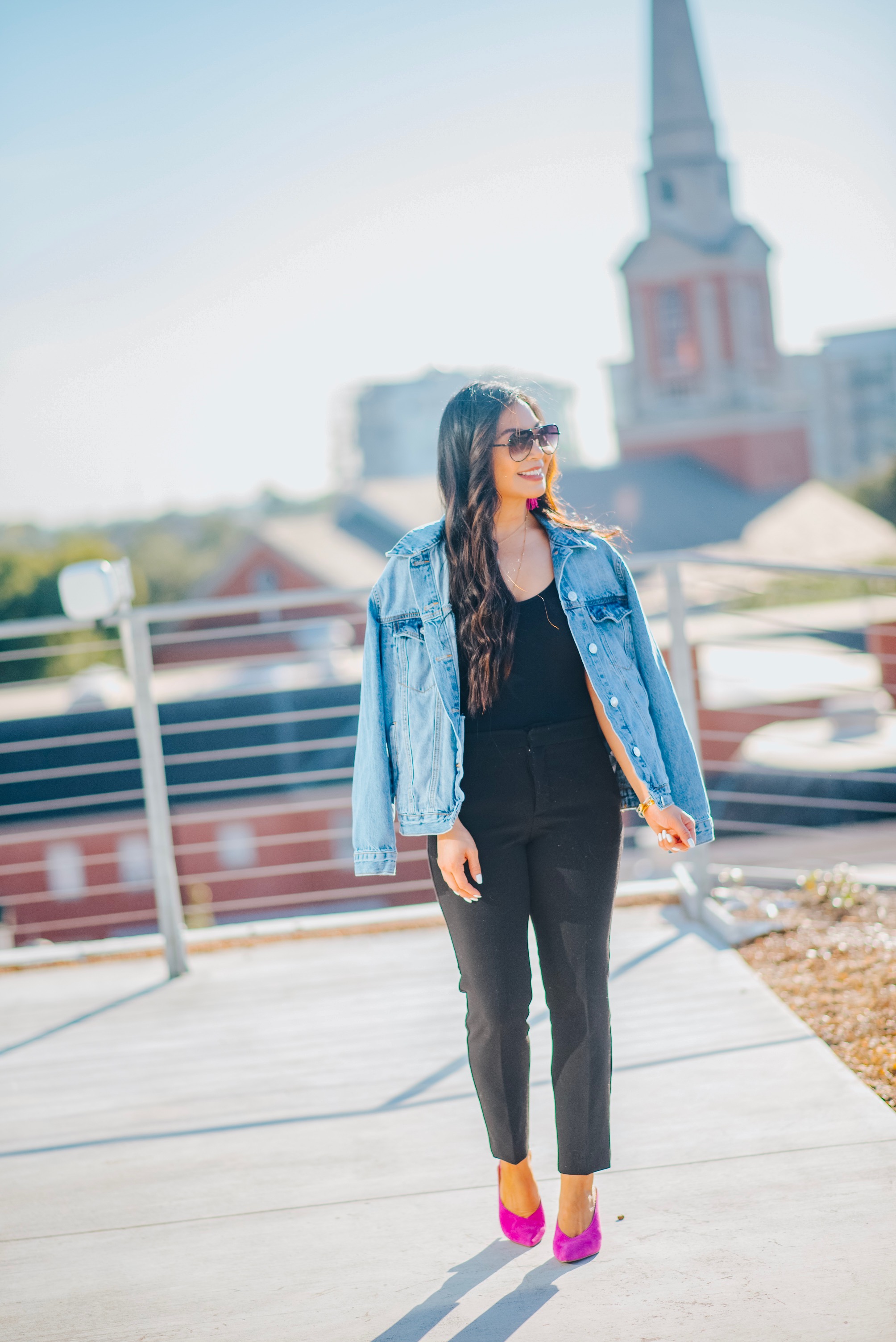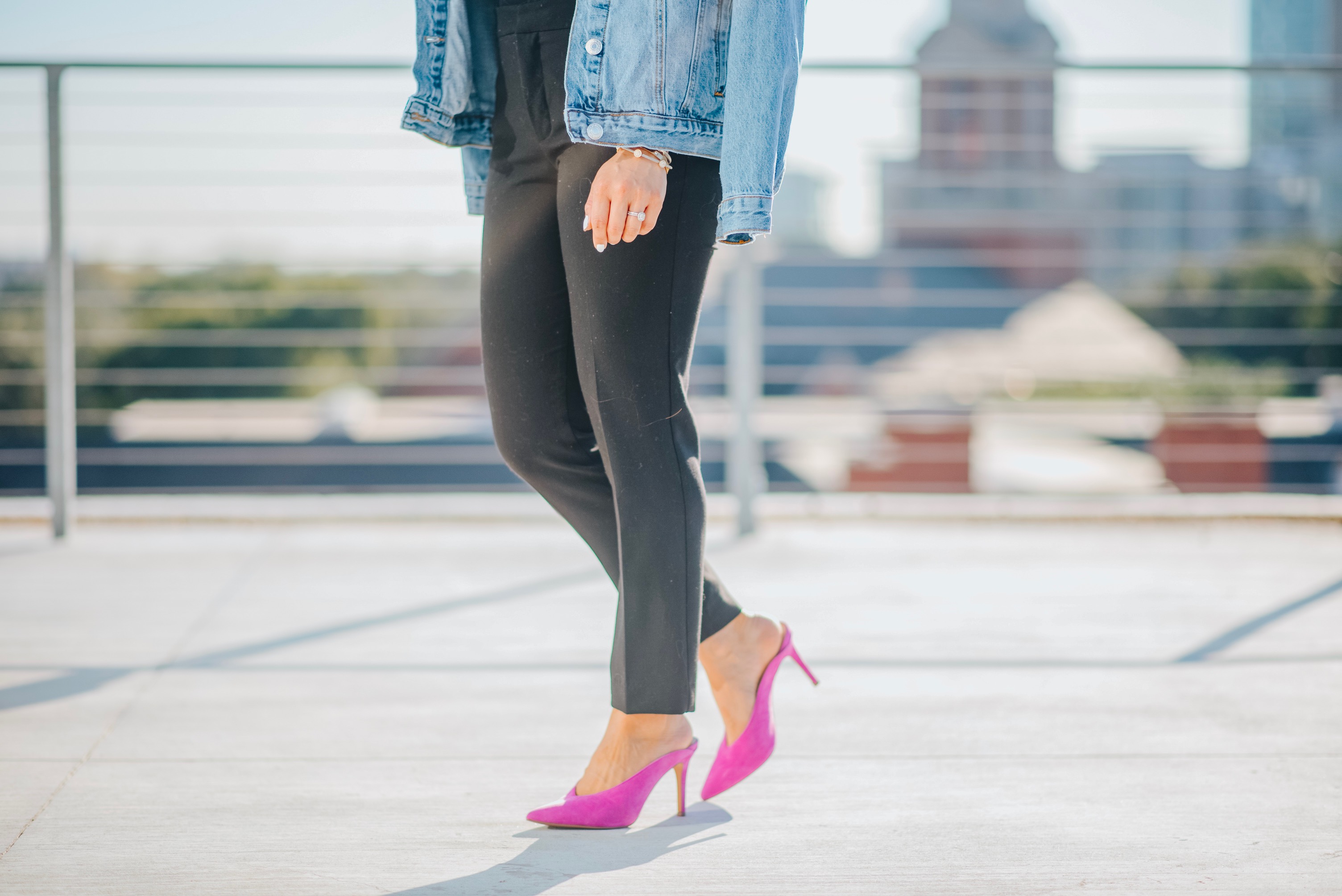 Kitten Heel Mules in every color:

4. Block Heels
Another must have shoe trend for Fall and comfortable style are block heels! This Kelly & Katie block heel looks extra chic in combination with a pointy toe. They are perfect for your nine to five but can also effortlessly be styled with jeans and a cardigan like I styled below. This burgundy color is always hot for the Fall season so you kind of get a two in one trend with this block heel!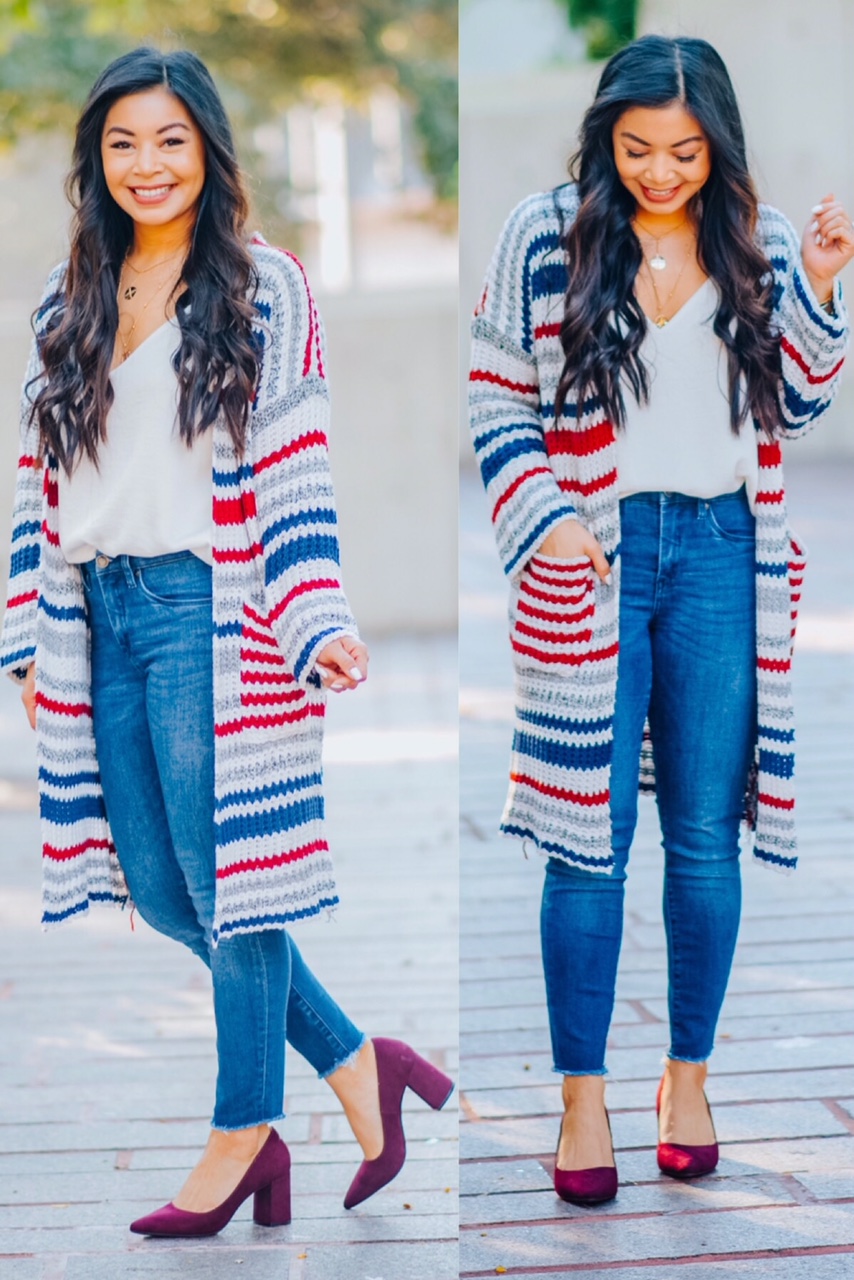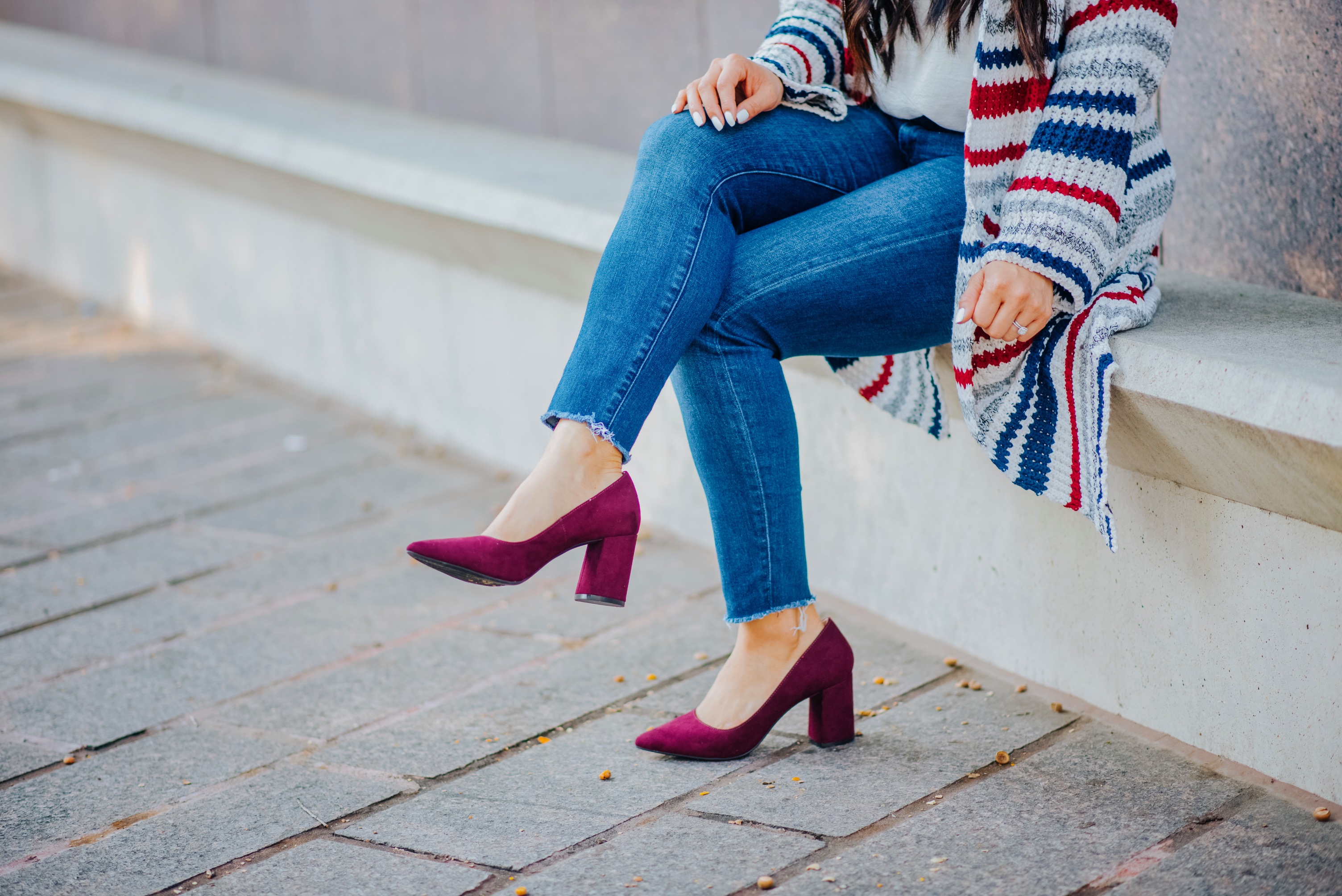 Here are some other great block heel options:

5. Chunky Dad Sneakers
Okay, so I saved this hot, hot, HOT trend for last because I know so many of us, including myself, were initially intimidated by this shoe trend. "Is it a fad?" "How do I even style those?" All questions I asked myself and you may have asked yourself too. I ordered them and girl… I love them!! These Fila "dad sneakers" instantly give your look an effortless cool girl vibe and who wouldn't want that?! Because I know a lot of you girls may still be a little iffy on this shoe trend, I am sharing two different and easily achievable ways to style this shoe trend below.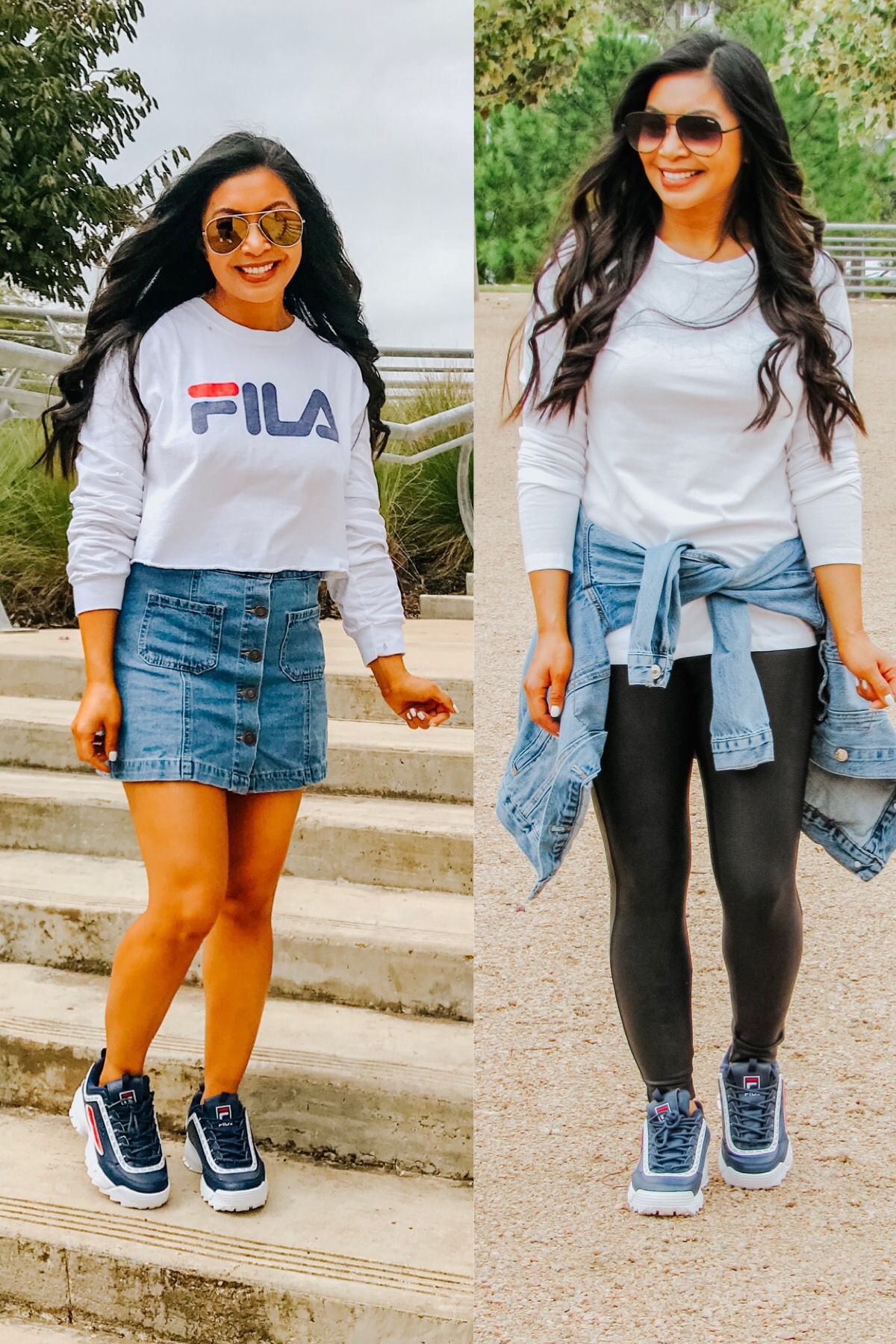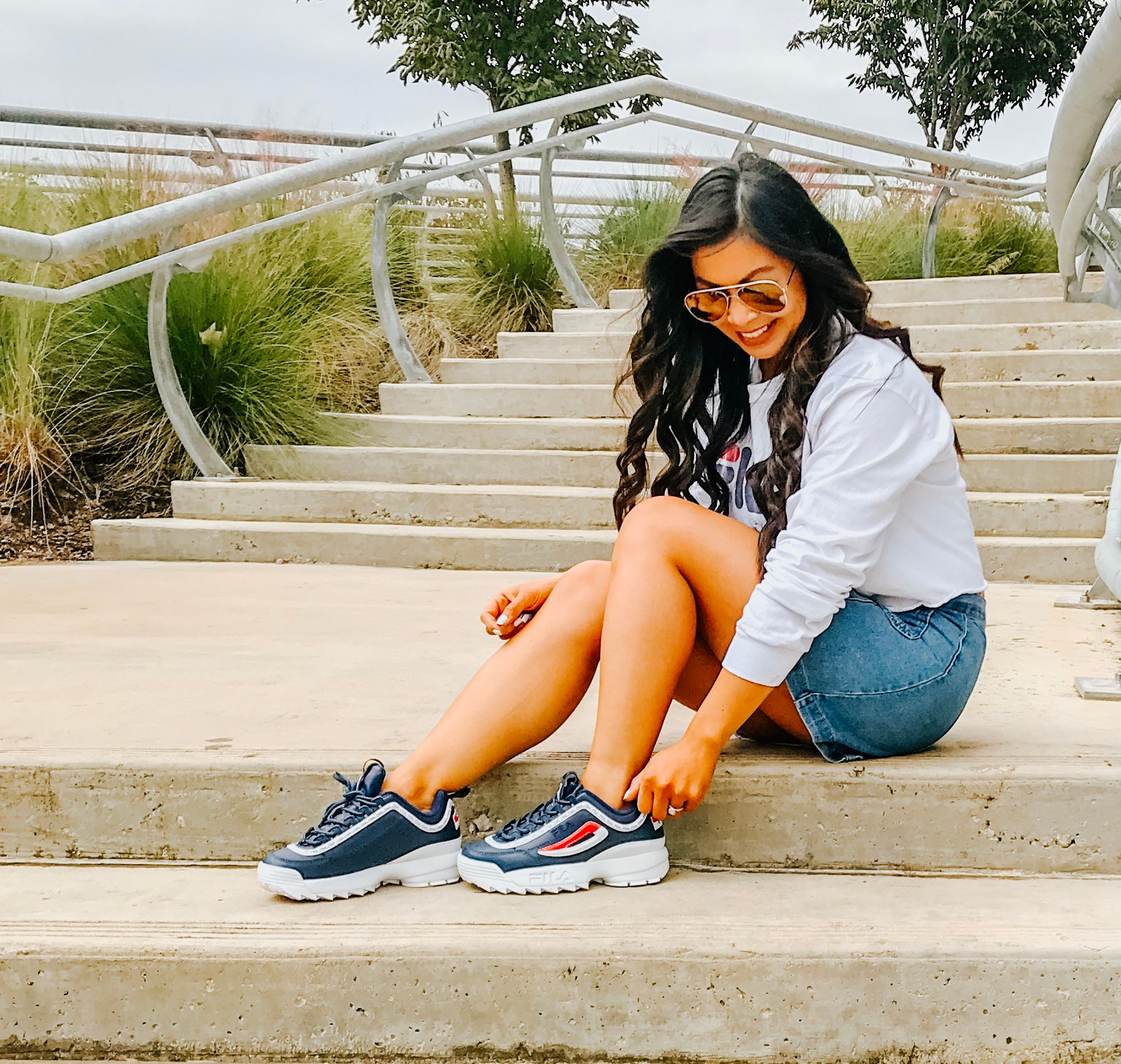 Additional Chunky Sneaker options (loving the metallic ones!):

Alright ladies, now I want to hear what is your favorite shoe trend for Fall and what is one shoe trend you haven't tried yet?!
xo Roselyn