I am finally getting around to sharing Camila's 3rd birthday celebration! She was smiling non stop all day that day and my mama heart was so dang happy! If you didn't notice, it was Barbie themed 🙂 She has been very into barbies and mermaids these past few months so I was really excited to start planning the Barbie birthday party of her (and my!) dreams come true!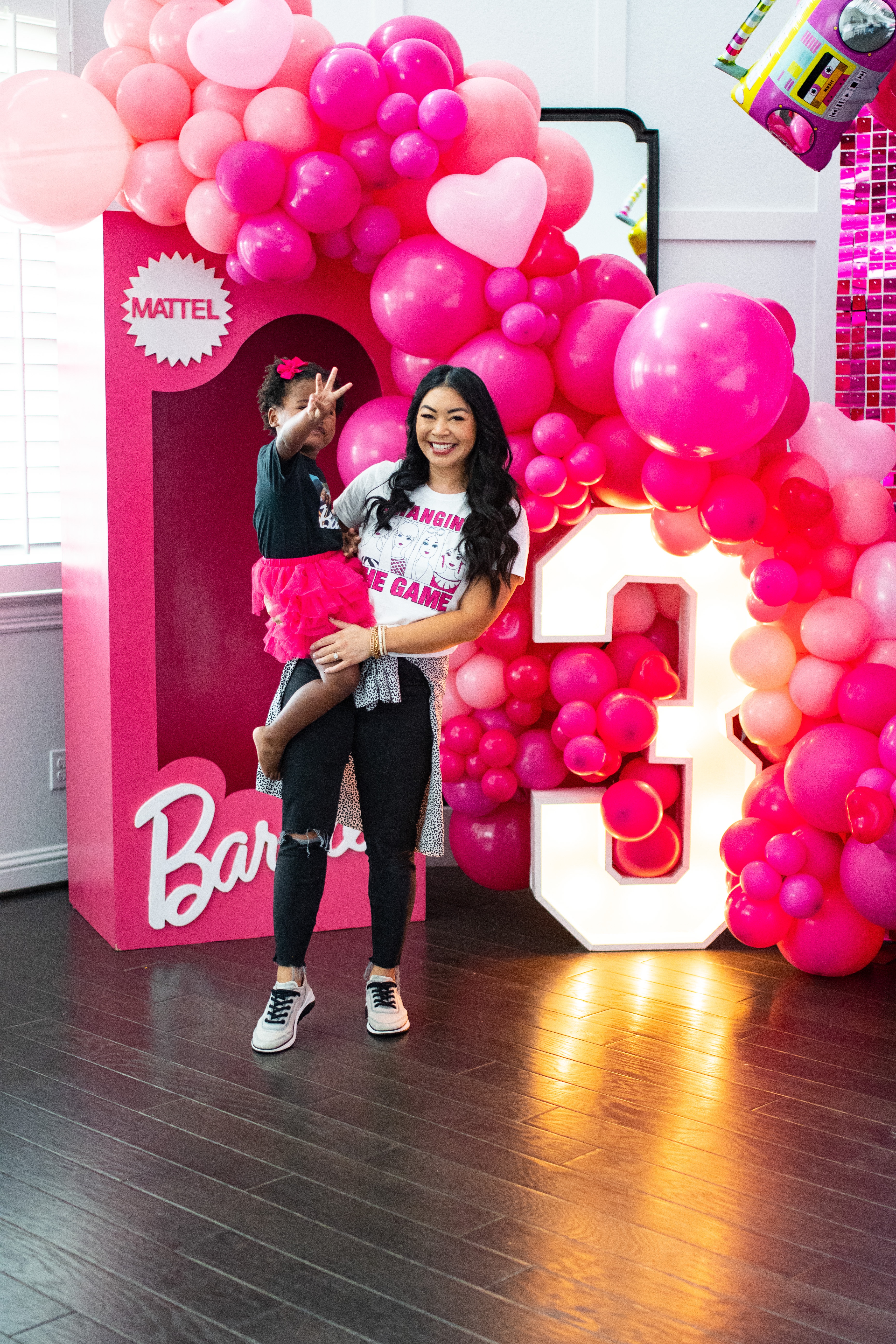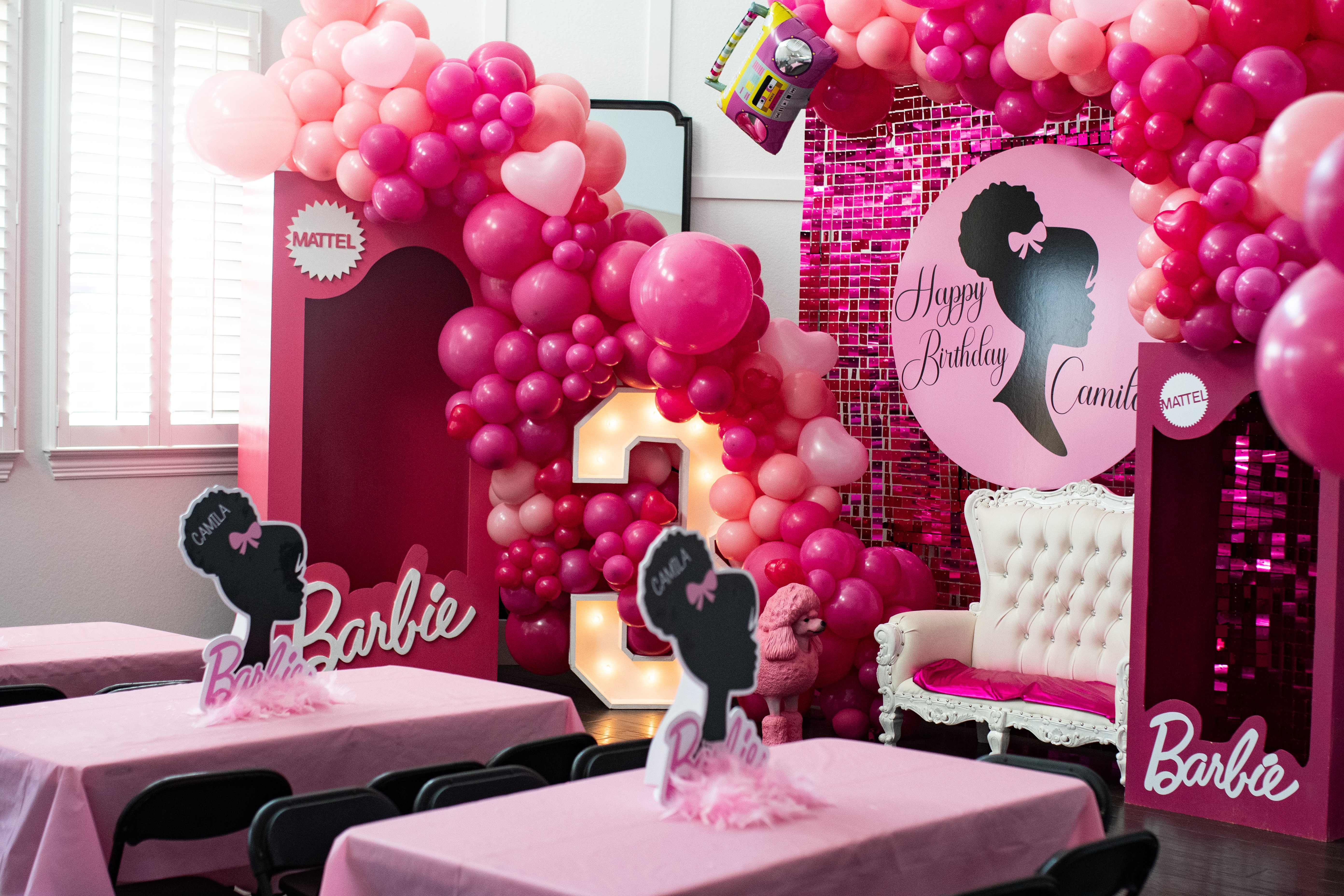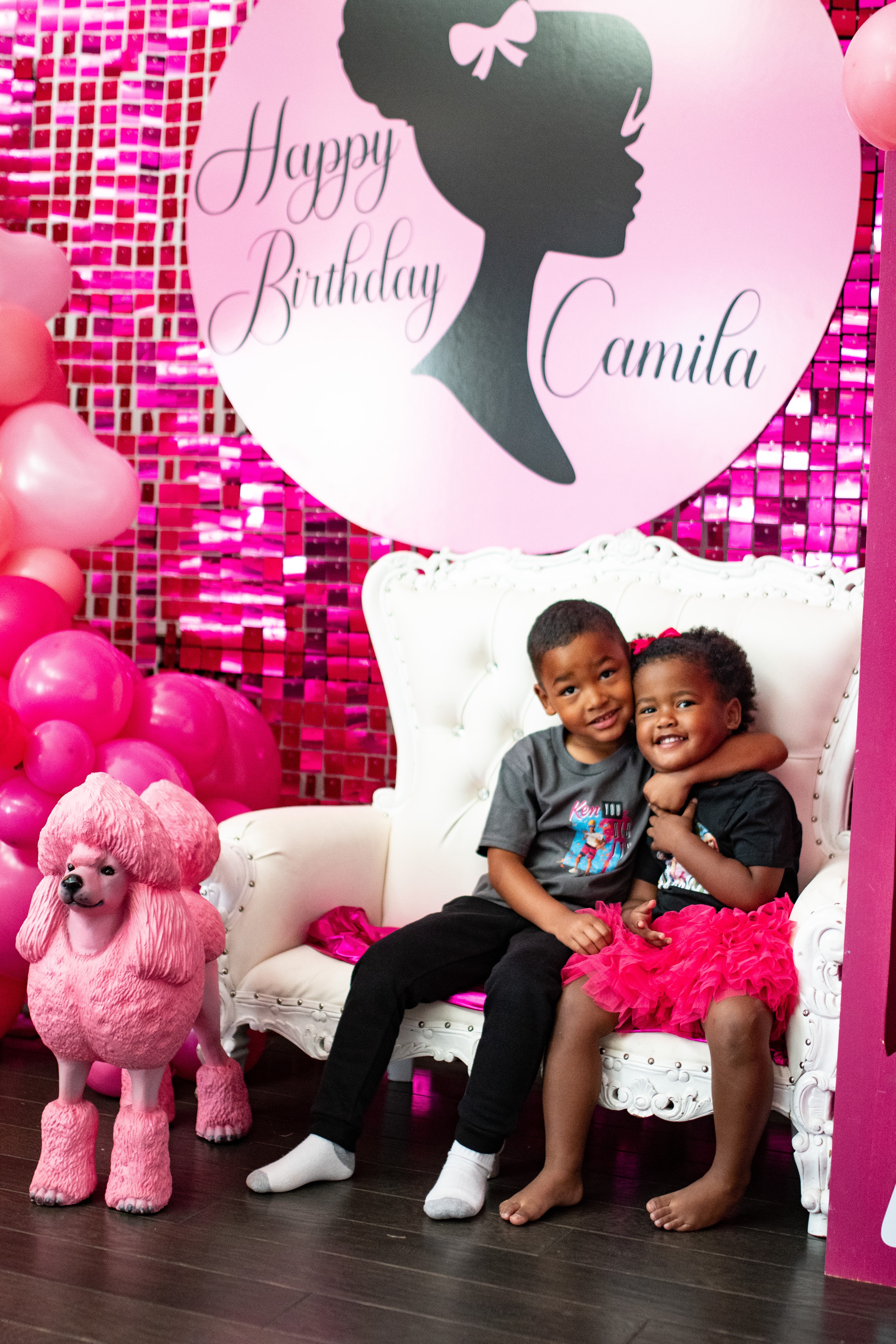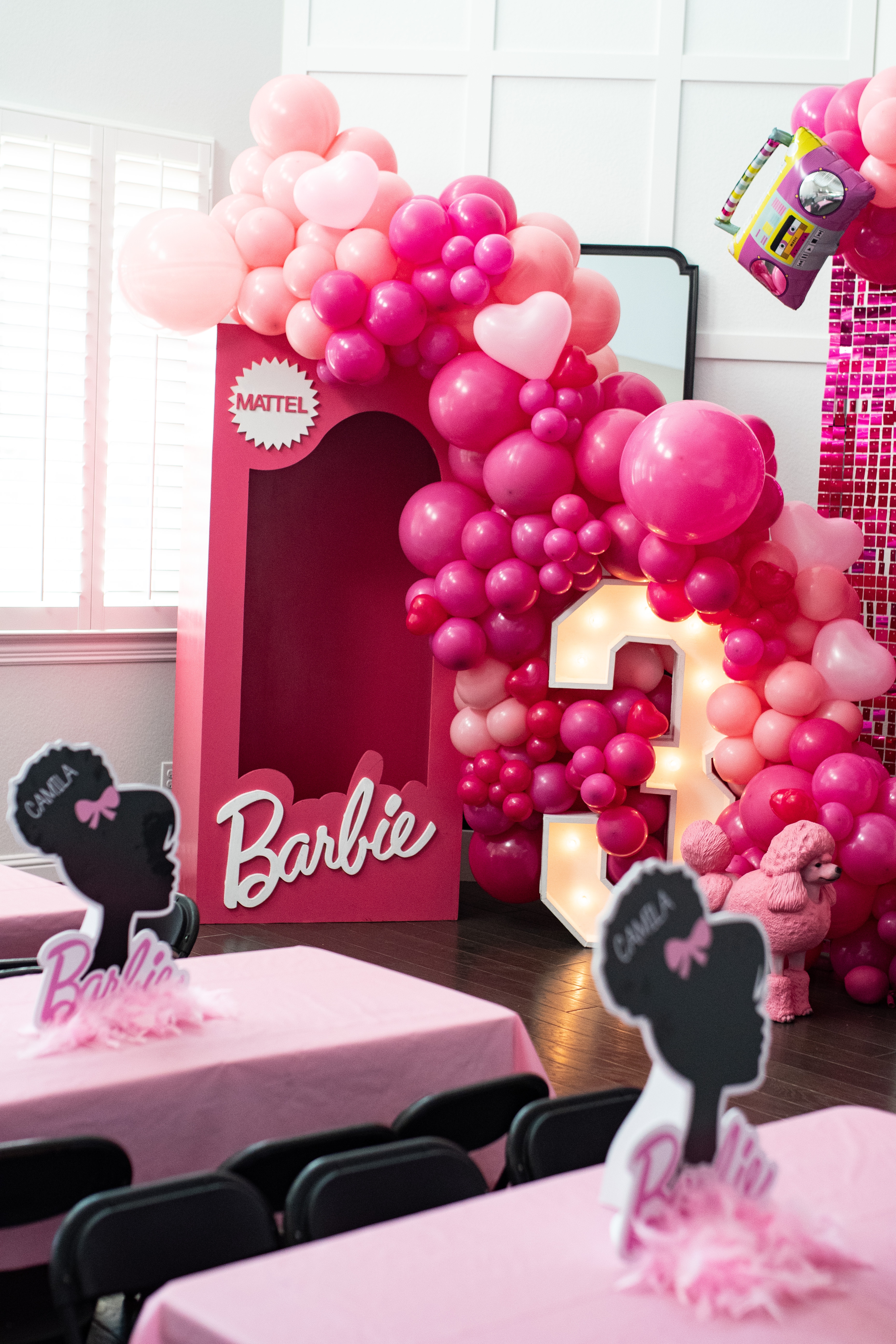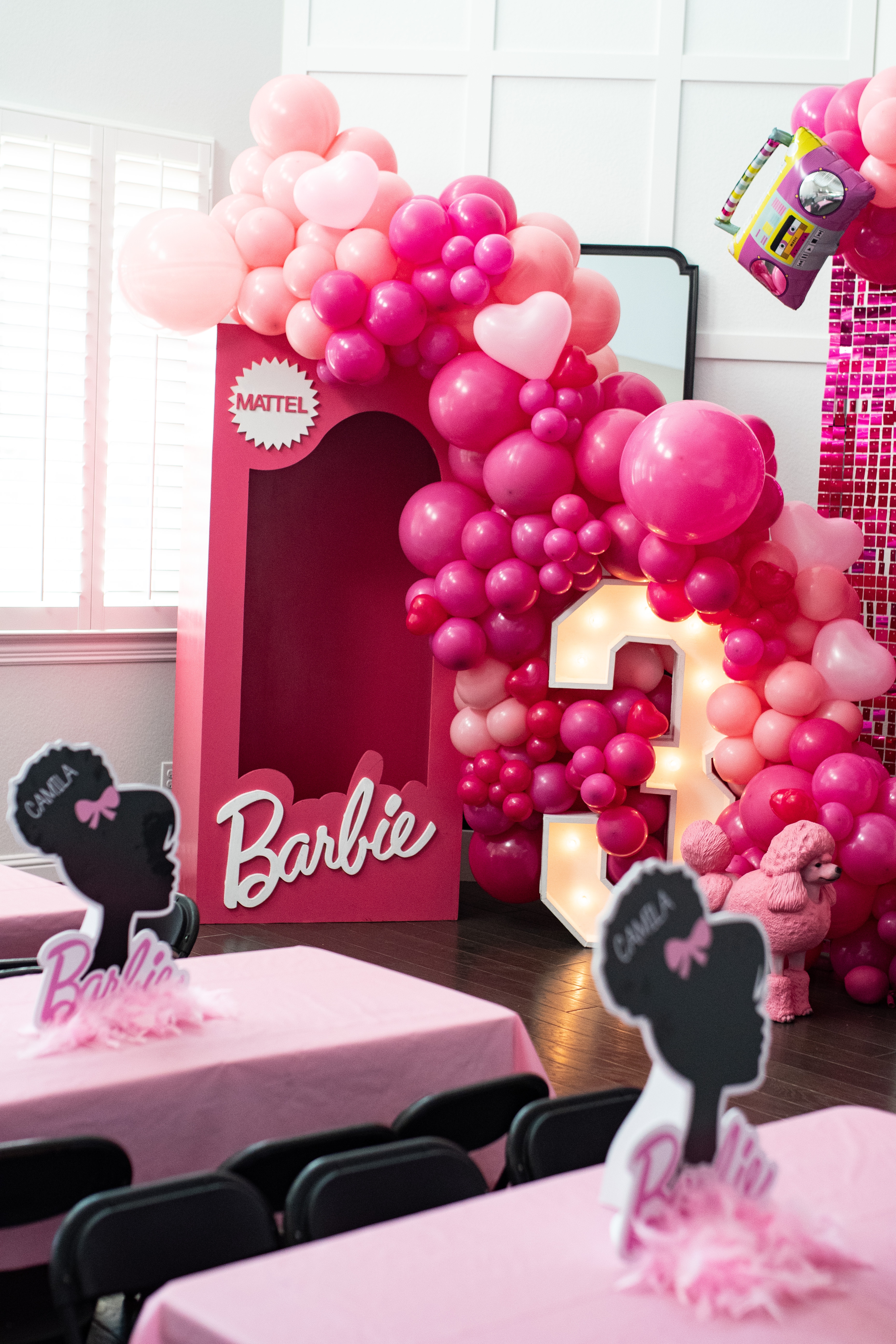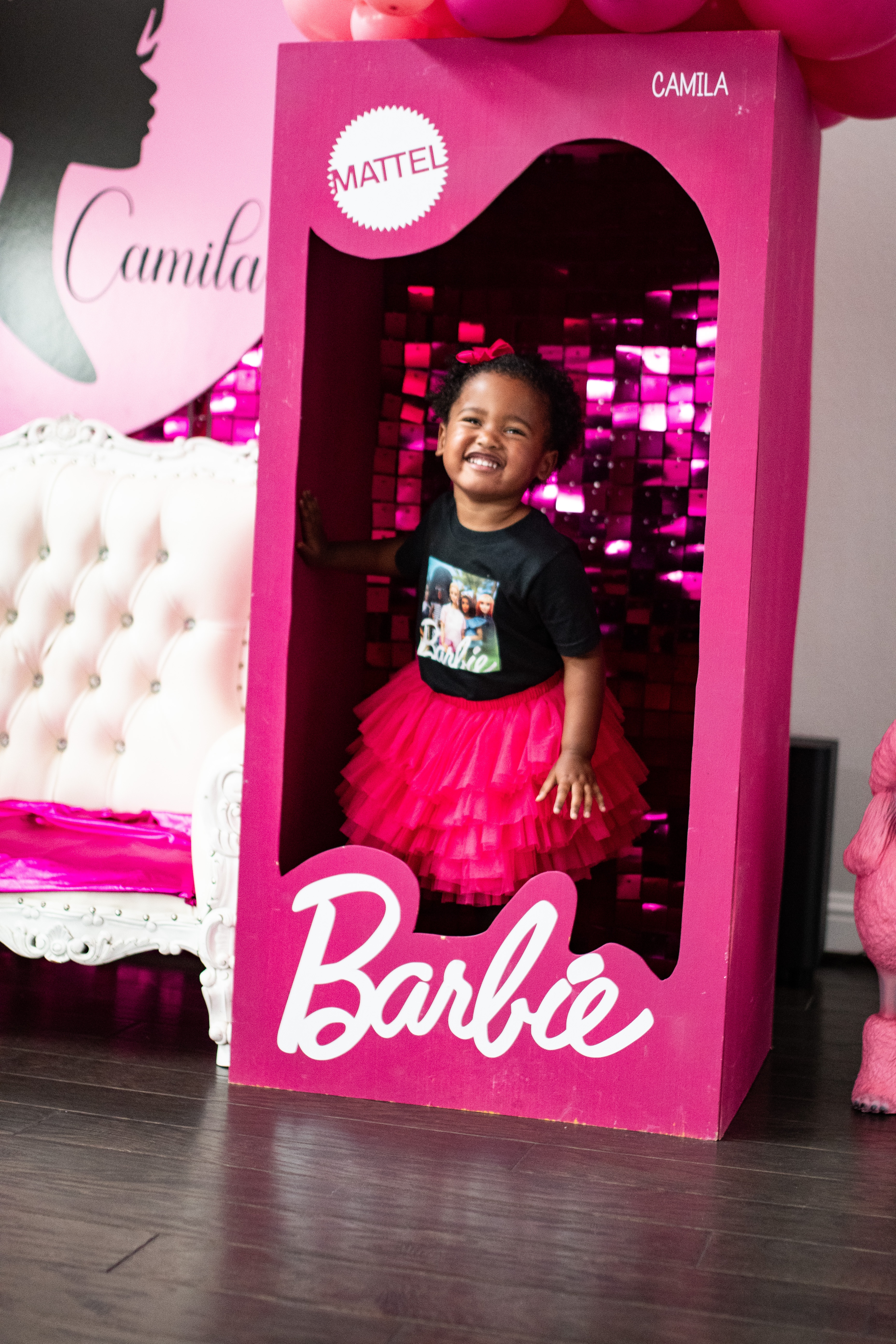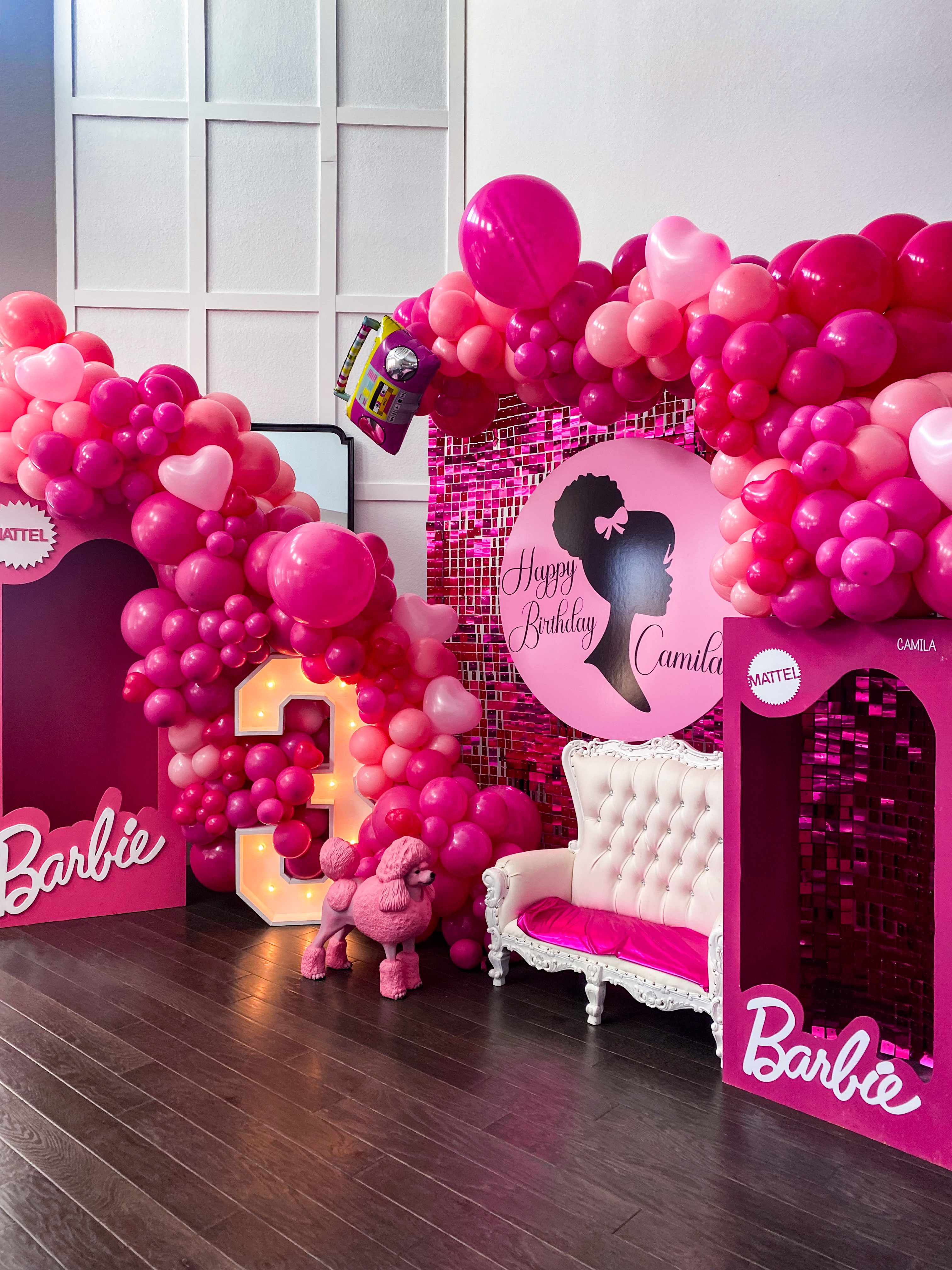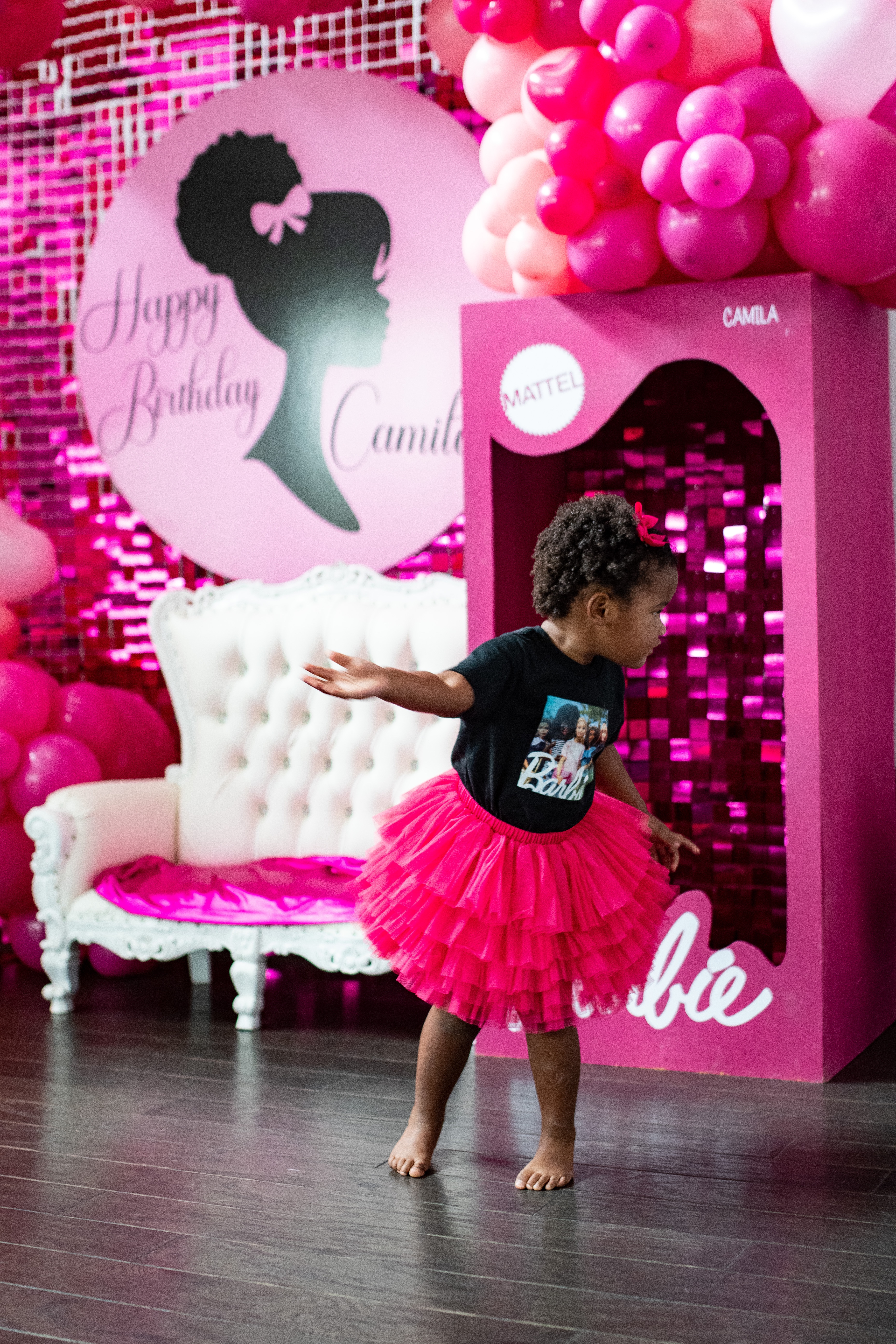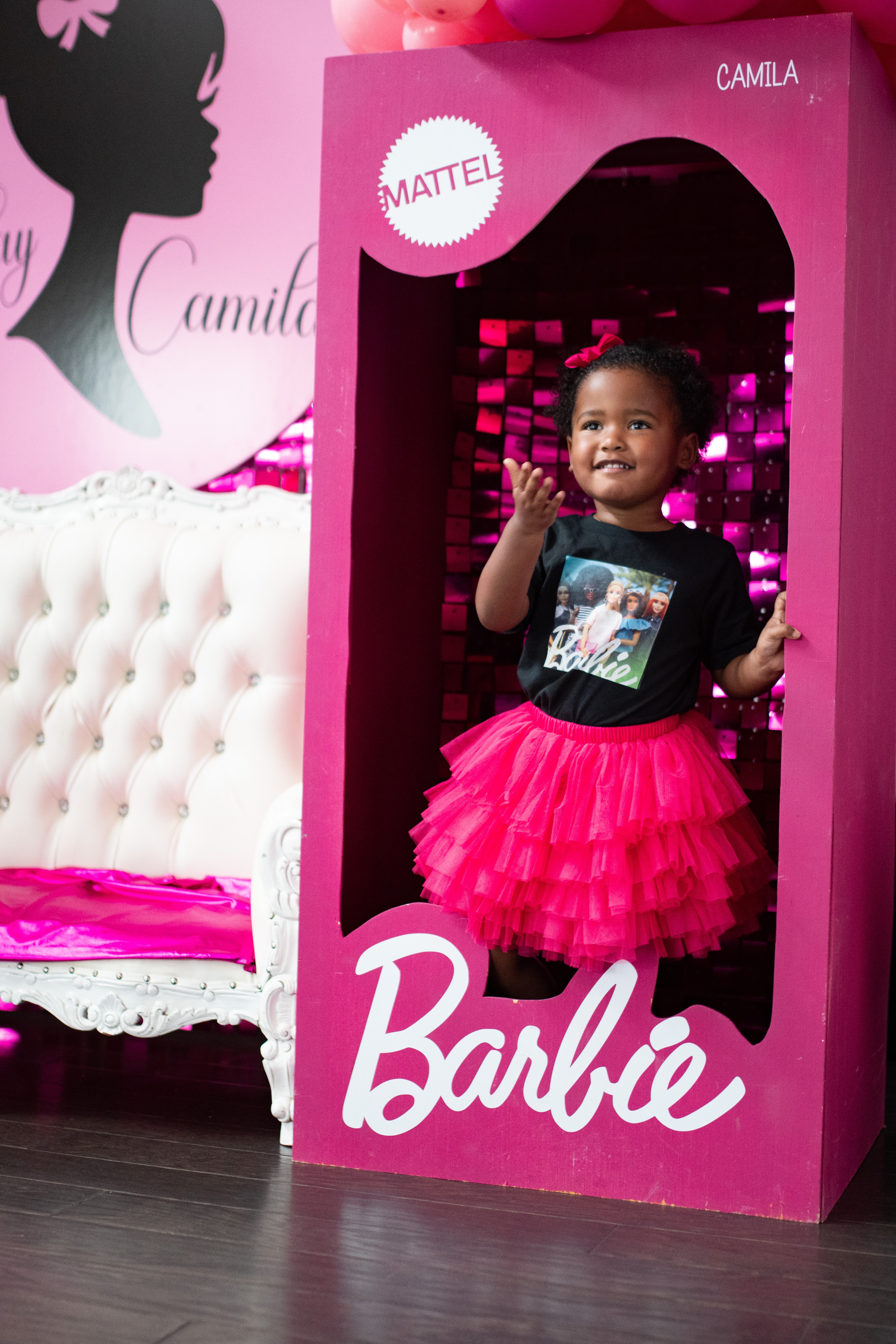 In my mind, I am always like "I'm gonna do something simple" but then Pinterest happens and that thought goes right out the door LOL. A huge THANK YOU to the team at Over The Top Party Events for the most amazing set up that was beyond my expectations! I sent her photos for inspiration and she nailed every single detail! I love that she was even able to personalize the table center pieces, backdrop and Barbie boxes with Camila's name! I highly recommend them if you are planning any event! Before they left that day, Landon asked if they were coming back for his party lol.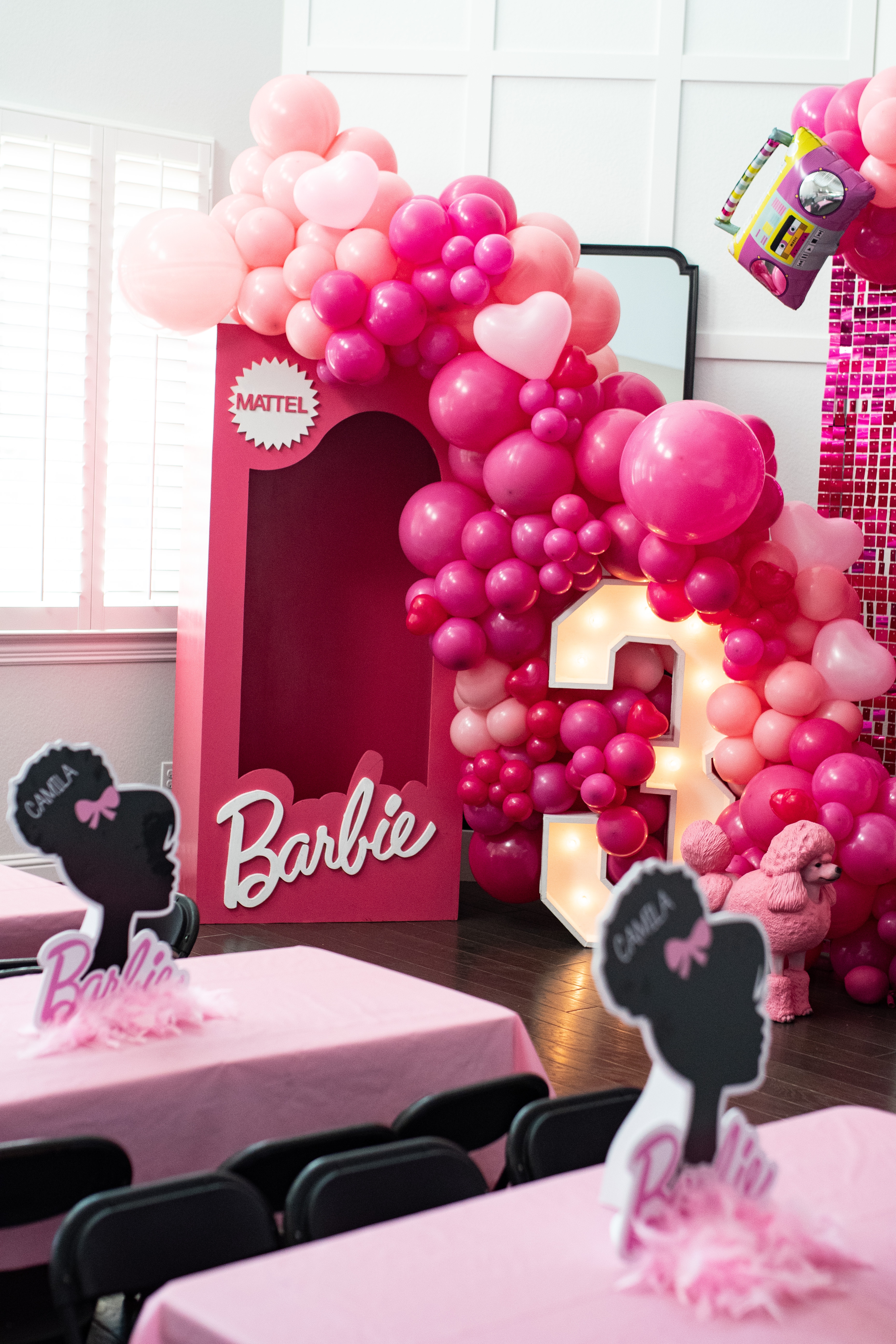 The kids black table and chairs were rented from Sky High Rentals. They other colors too. We always use them for the kids parties!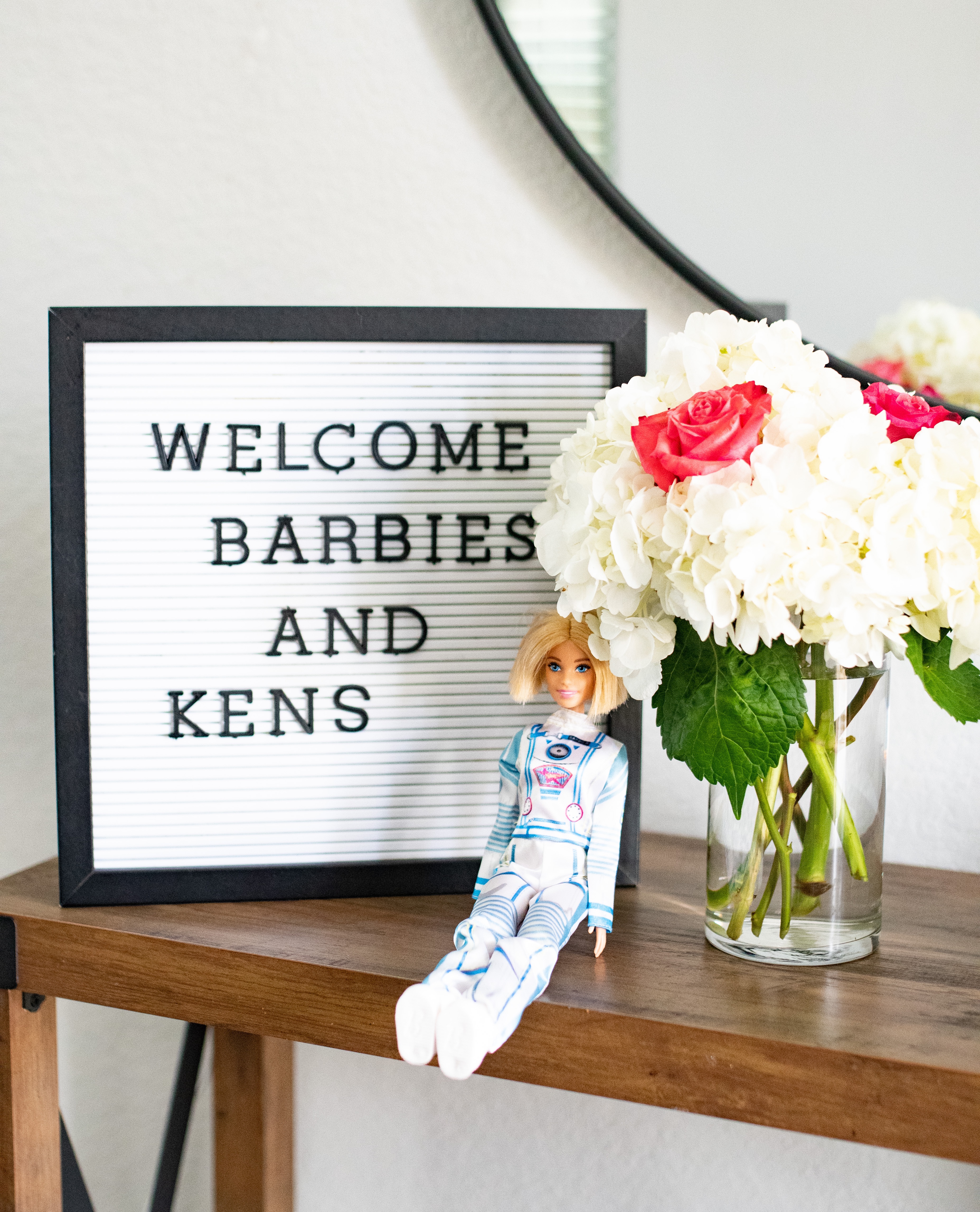 I used Camila's barbies to decorate throughout the house for an added touch. I also added signage where I could. Just a super easy, inexpensive way to make everything look extra special! Oh and I did put pink toilet paper in the guest bathroom. Basically changed whatever I could to pink that day LOL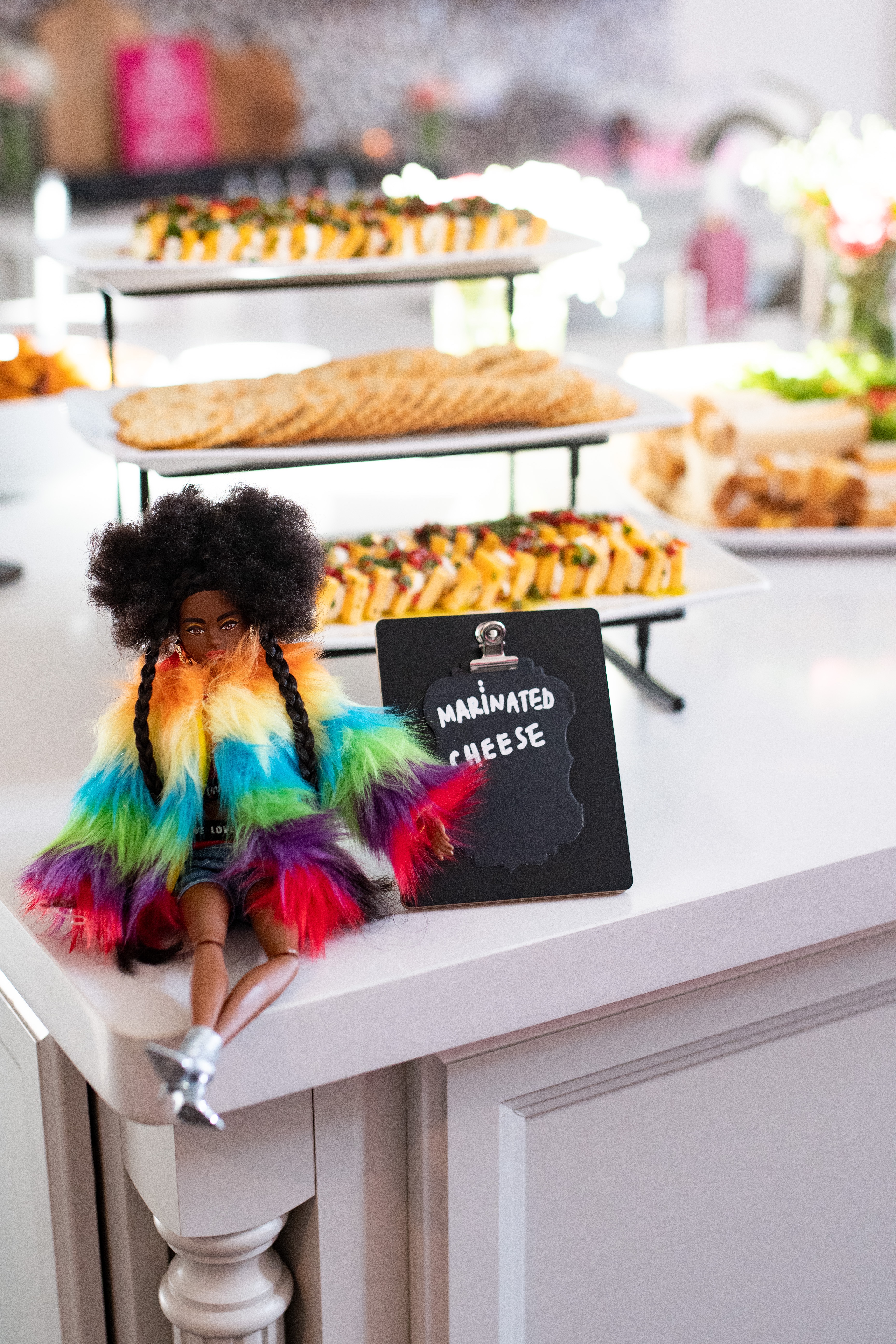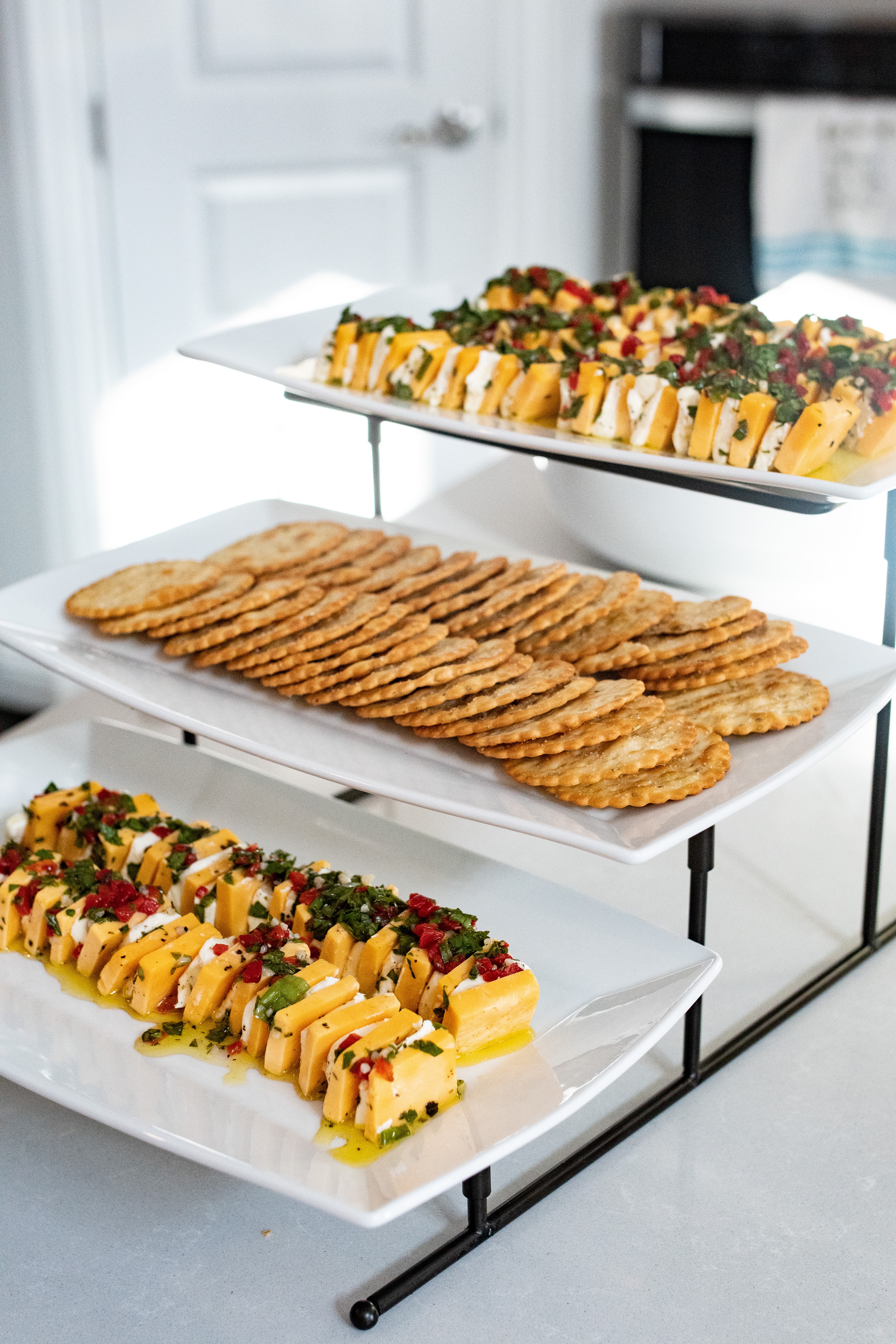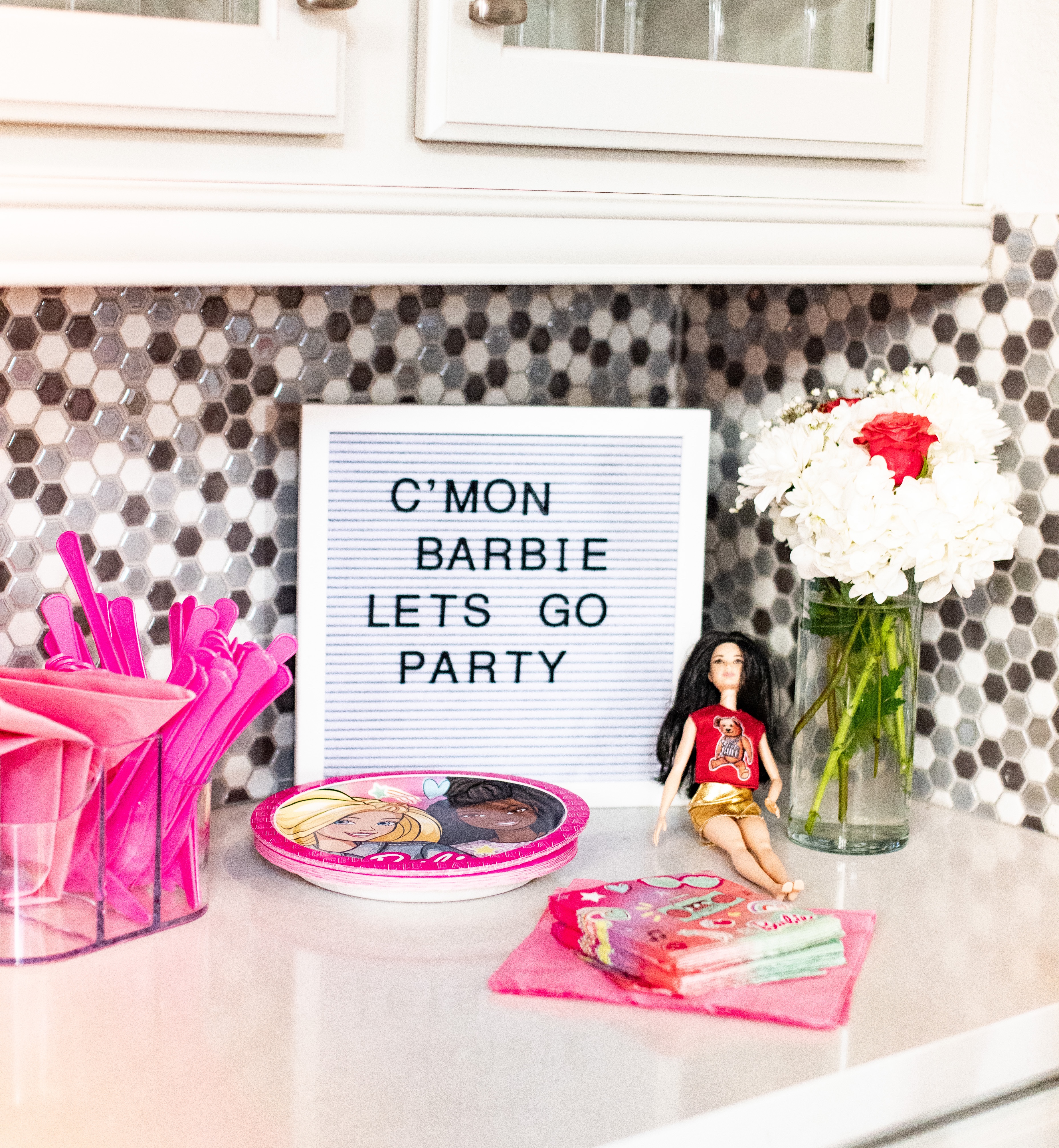 I also borrowed some of her Barbie cars, used them as vases and put fresh flowers in them!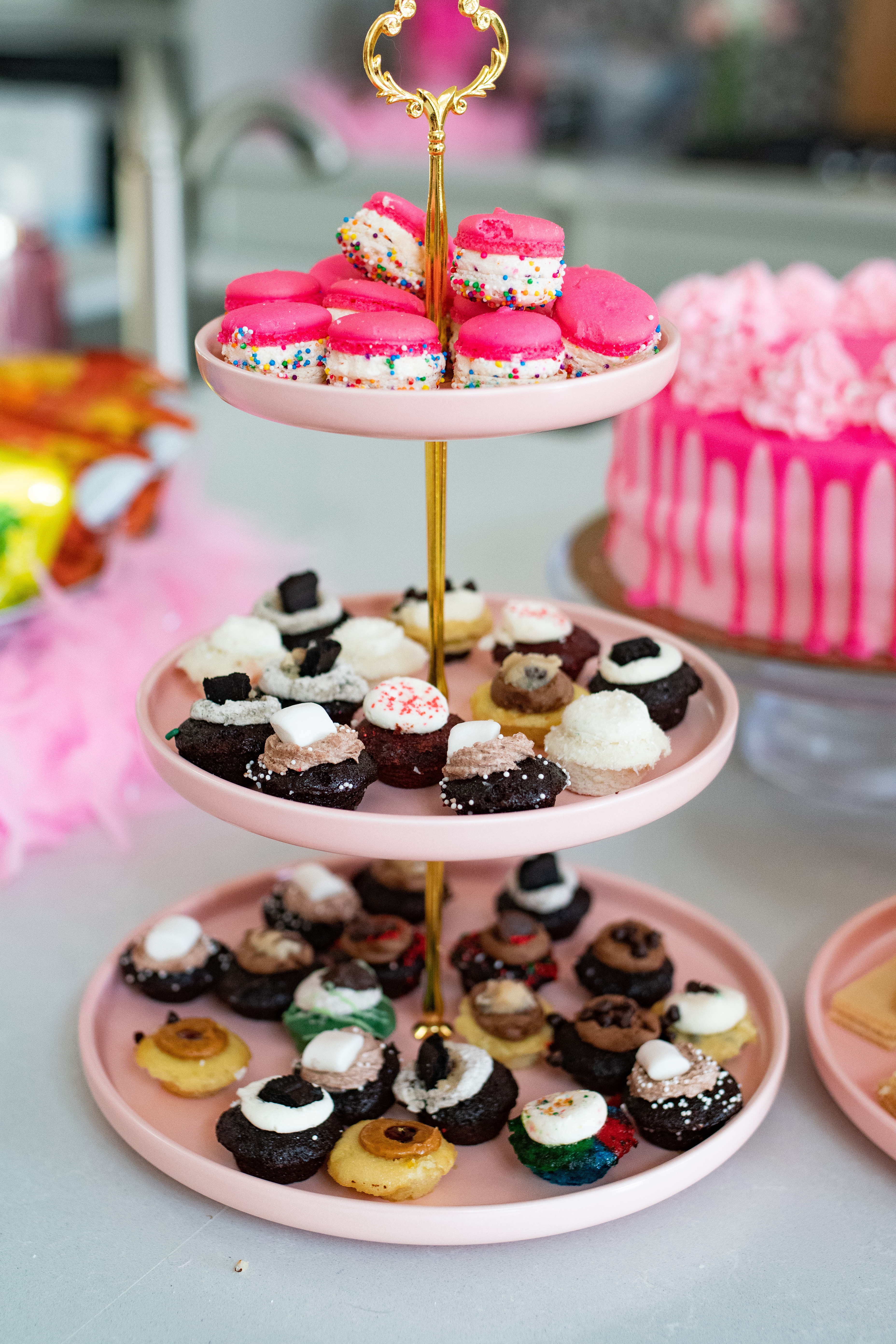 The assorted mini cupcakes and macaroons from Baked My Melissa were a hit! They were so easy to grab for both kids and adults and you could pick the flavor of your choice!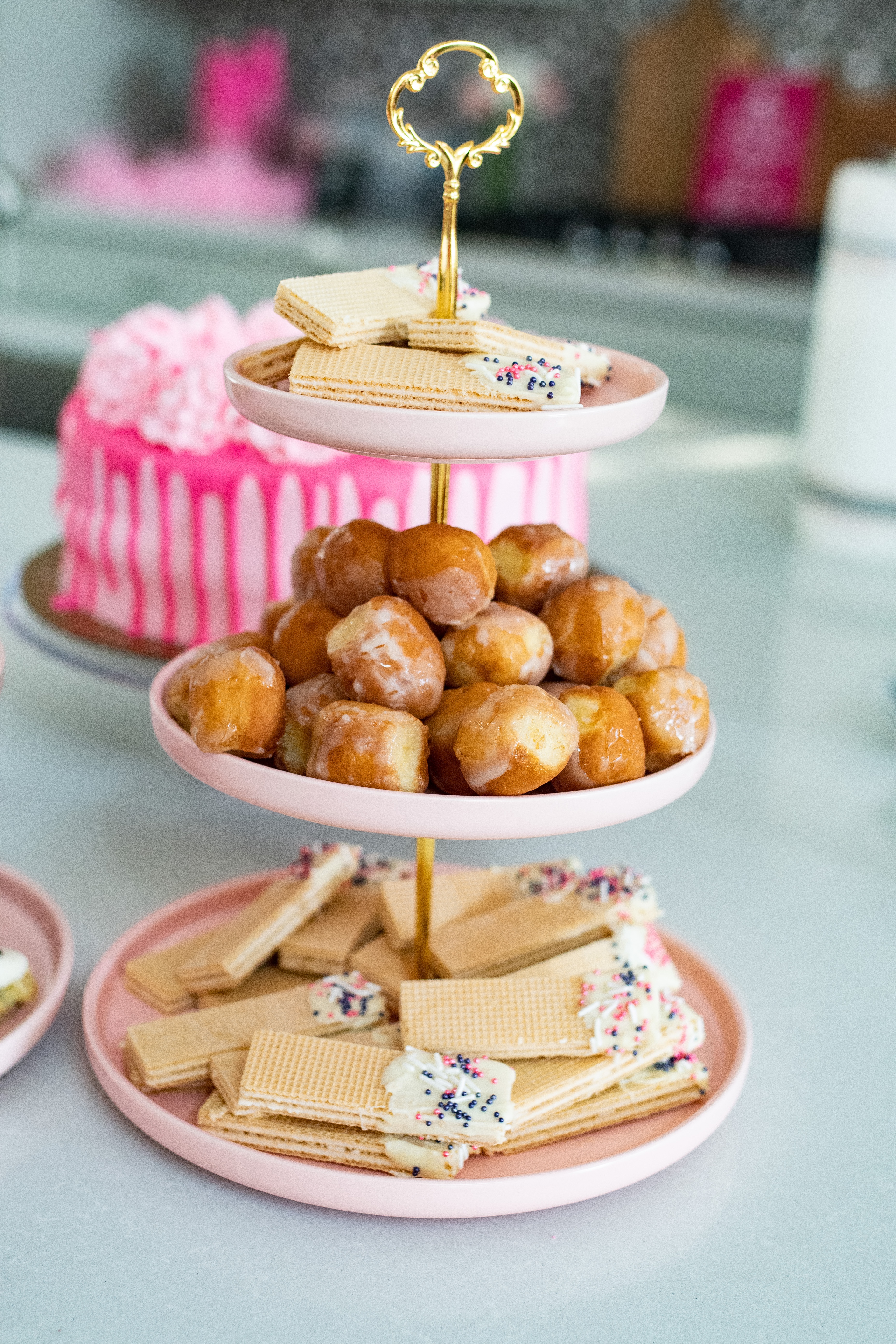 The all pink cake is from our local HEB grocery store. I also bought wafers, dipped them in white chocolate and sprinkled them with white, purple and pink sprinkles. 🙂 Camila loved those!
The Barbie plates, cups and pink utensils were all from Party City. This pink table cover that comes in a box with a "cutter" might be one of the best things ever invented!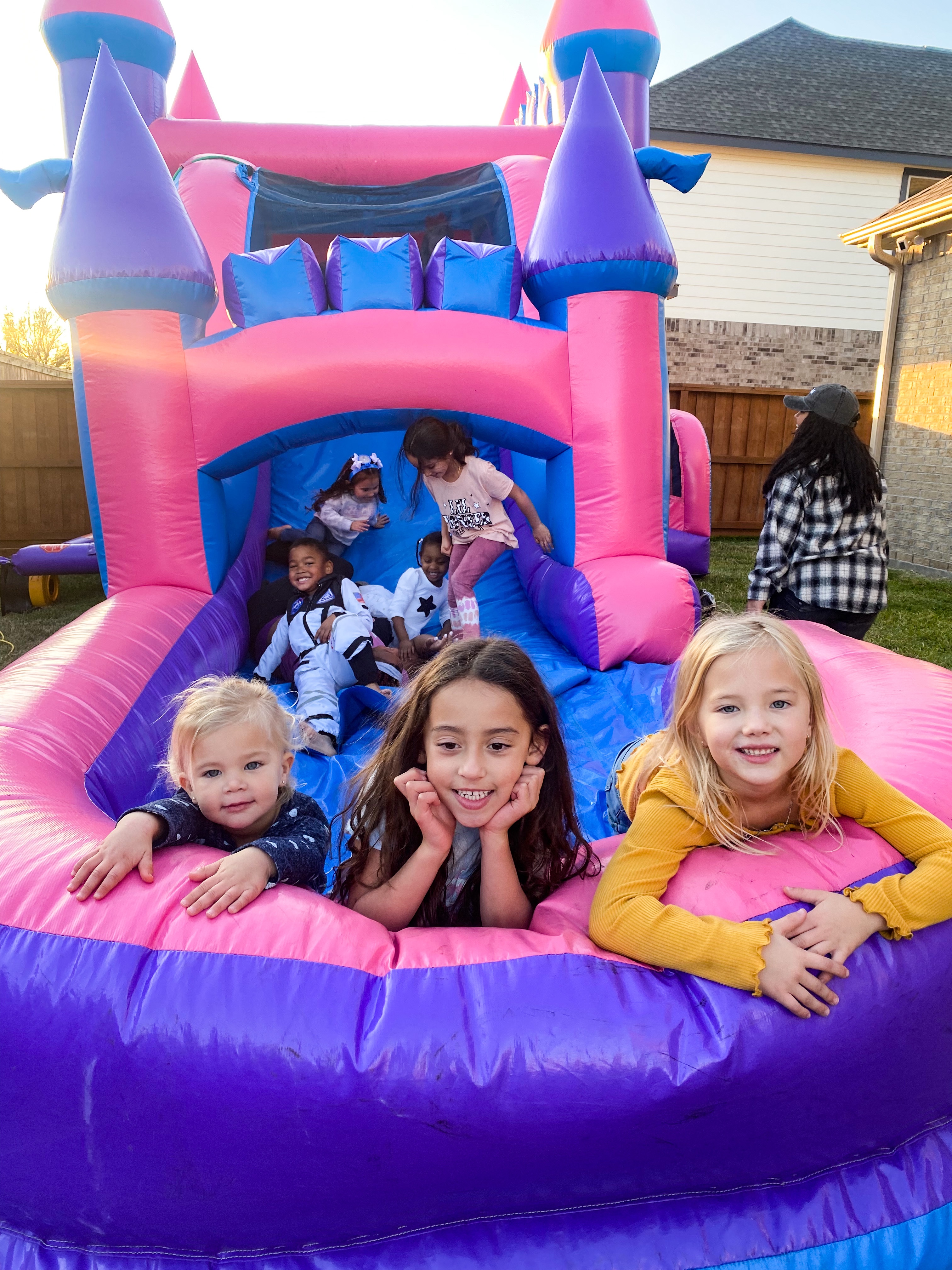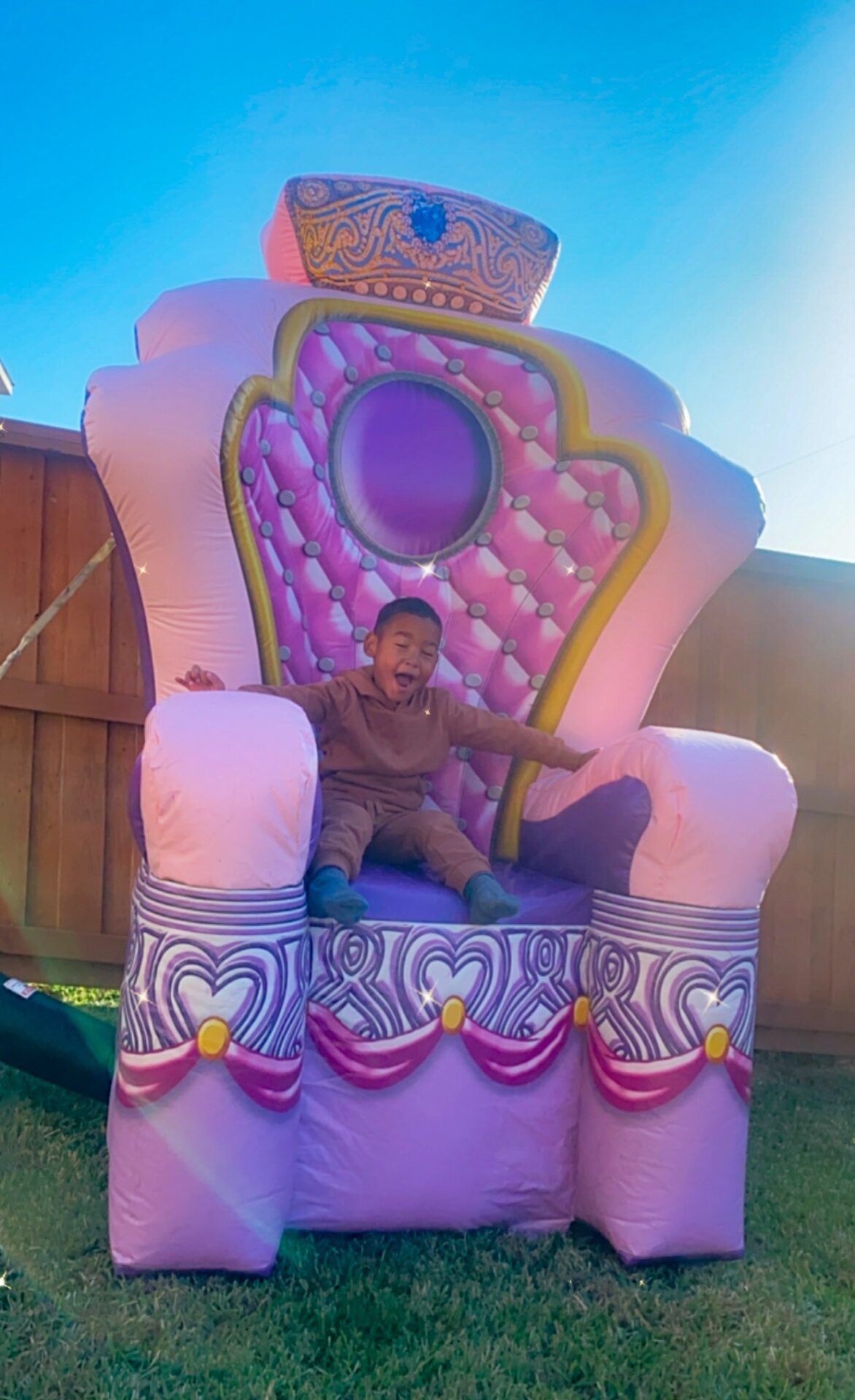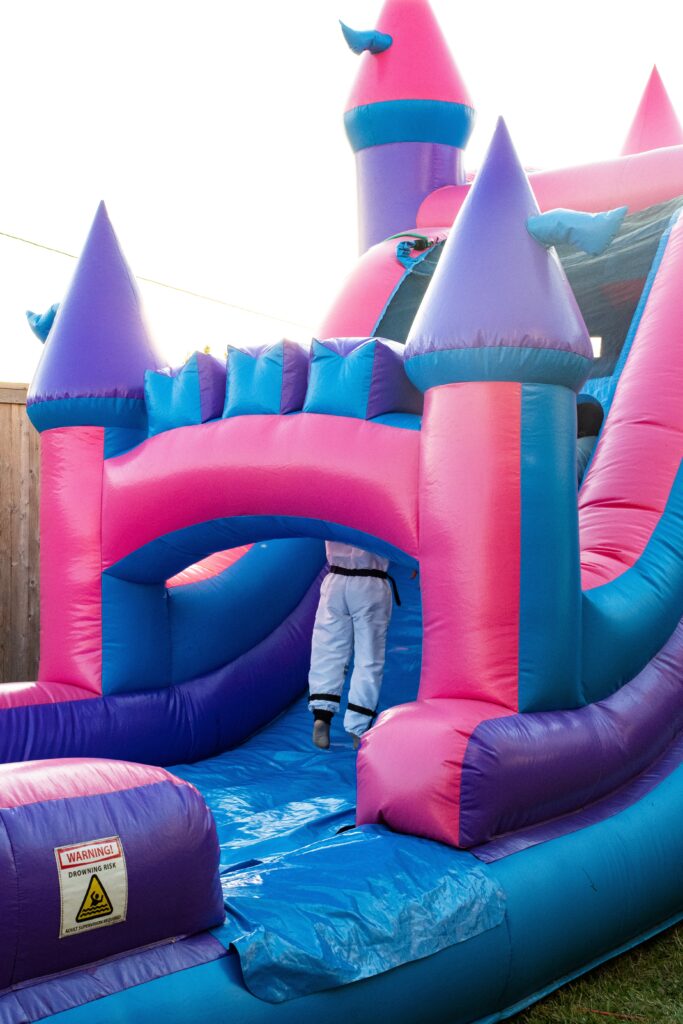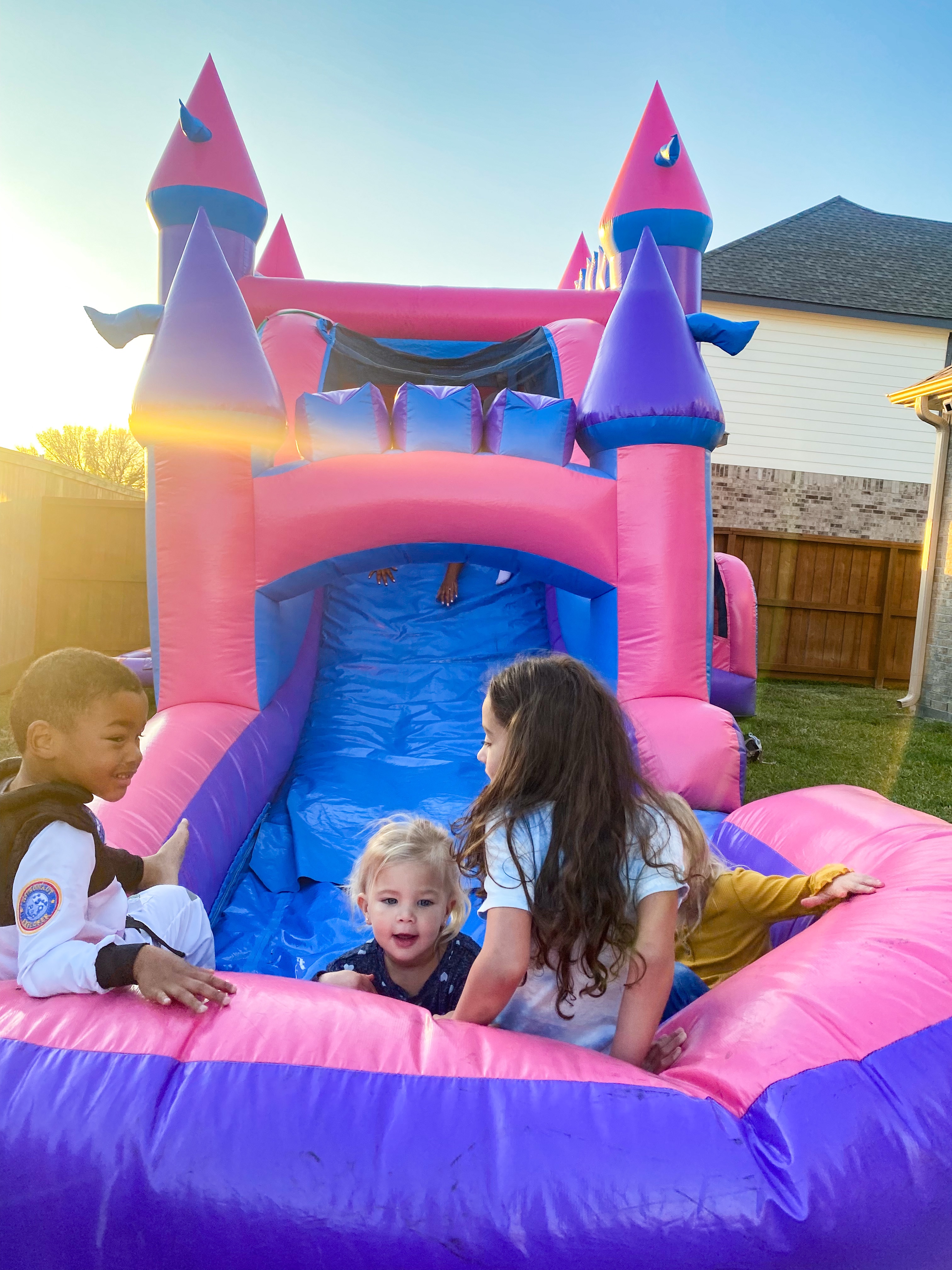 And no kids party is complete without a bounce house, am I right?! We rented this huge princess castle bounce house from Sky High Rentals. If you can't tell, the kids loved it 🙂 They also had this fun blow up princess chair and as soon as I saw it I added to cart so quick! They have a ton of different character and theme options as well. You can check out their website here and also some of our past birthday parties here, here and here,
xo, Roselyn
Shop items featured in this post: