For about a month, Landon would change his mind everyday about what birthday theme he wanted. He couldn't decide between Teenage Mutant Ninja Turtles, Sonic the Hedgehog, Spiderman and Football. What can I say, my boy loves all the things! I am so happy he decided on Sonic the Hedgehog though because it was so fun decorating for it!
Today I am sharing the details about his party in case you have a Sonic loving little one and planning a birthday party soon!
The Decorations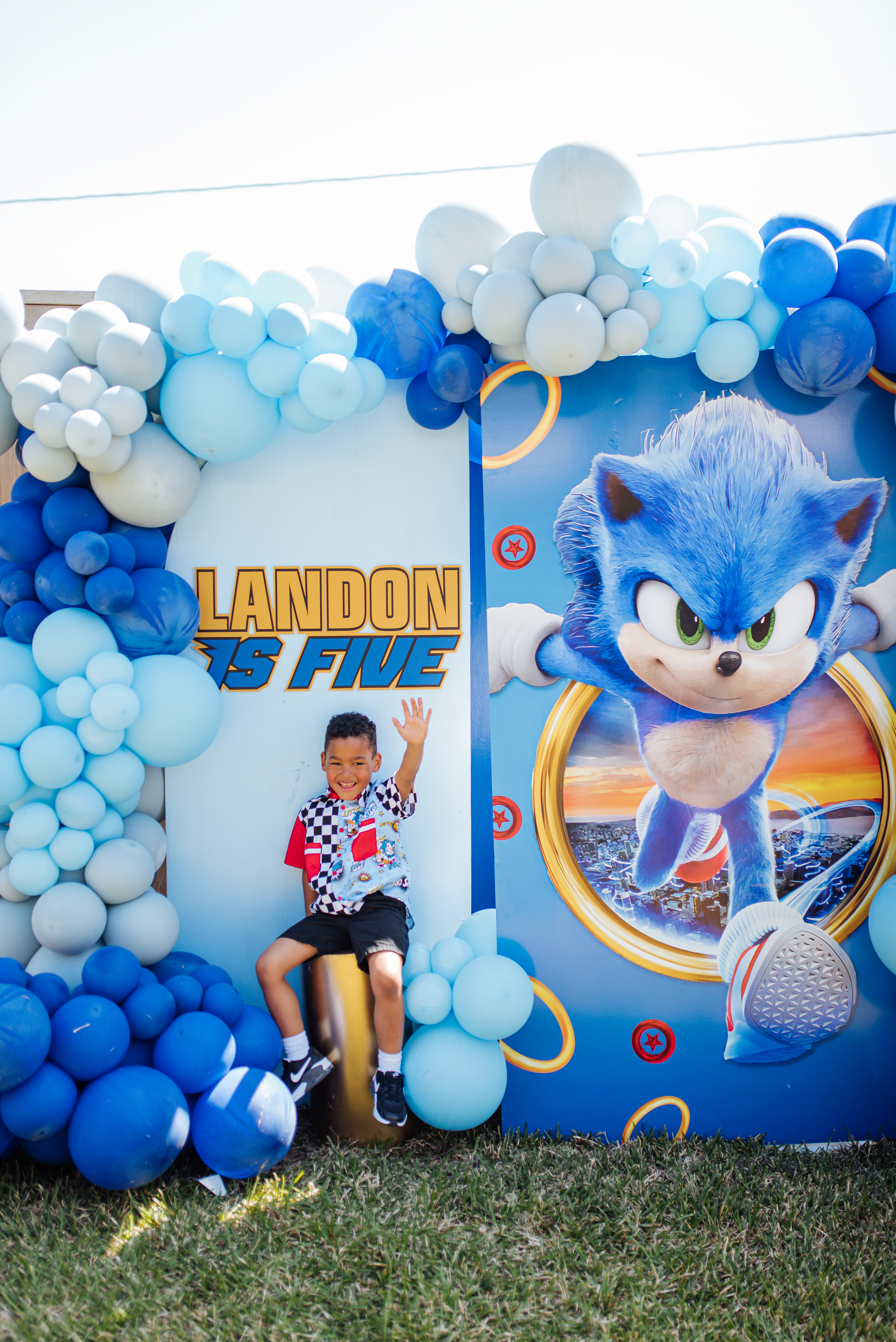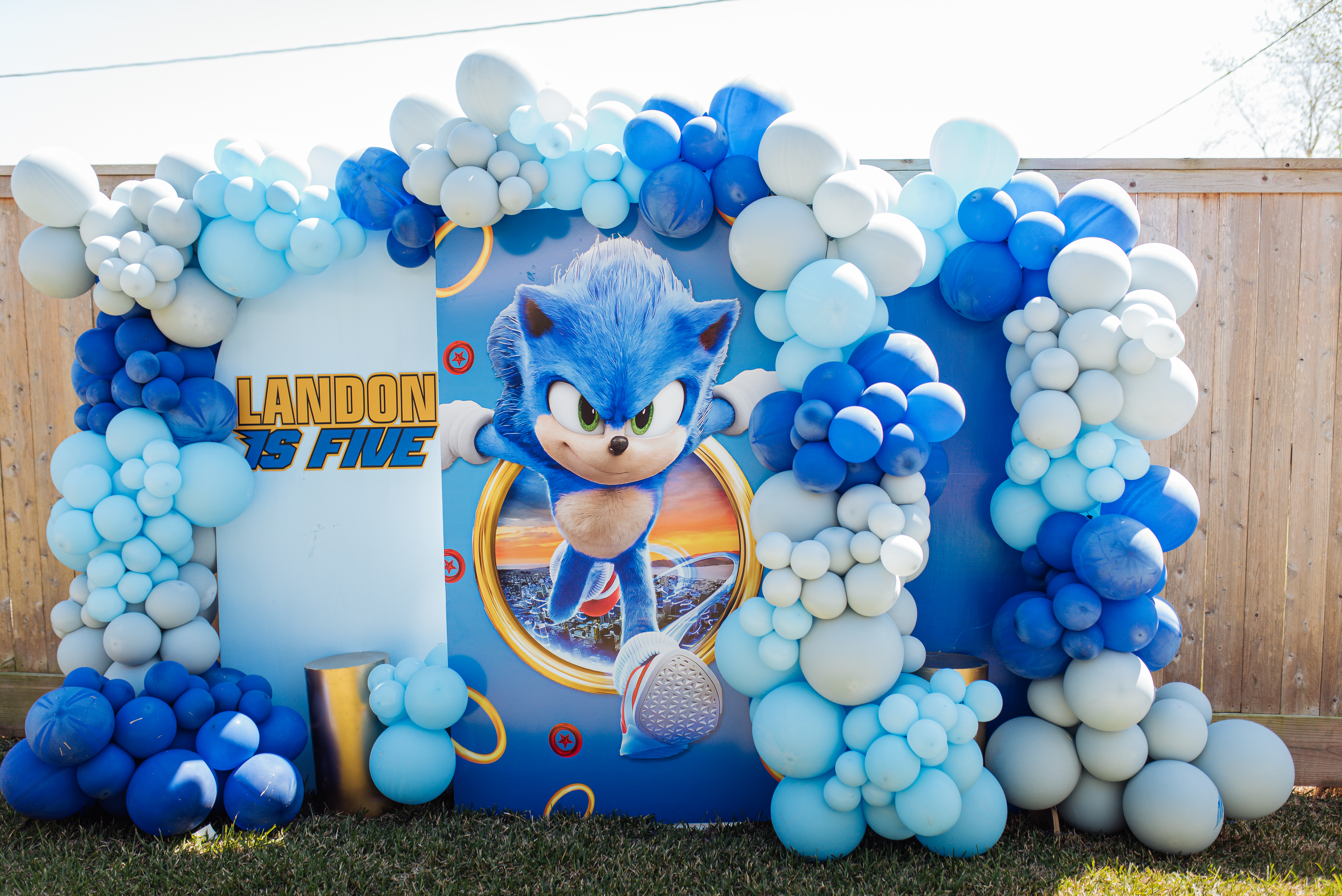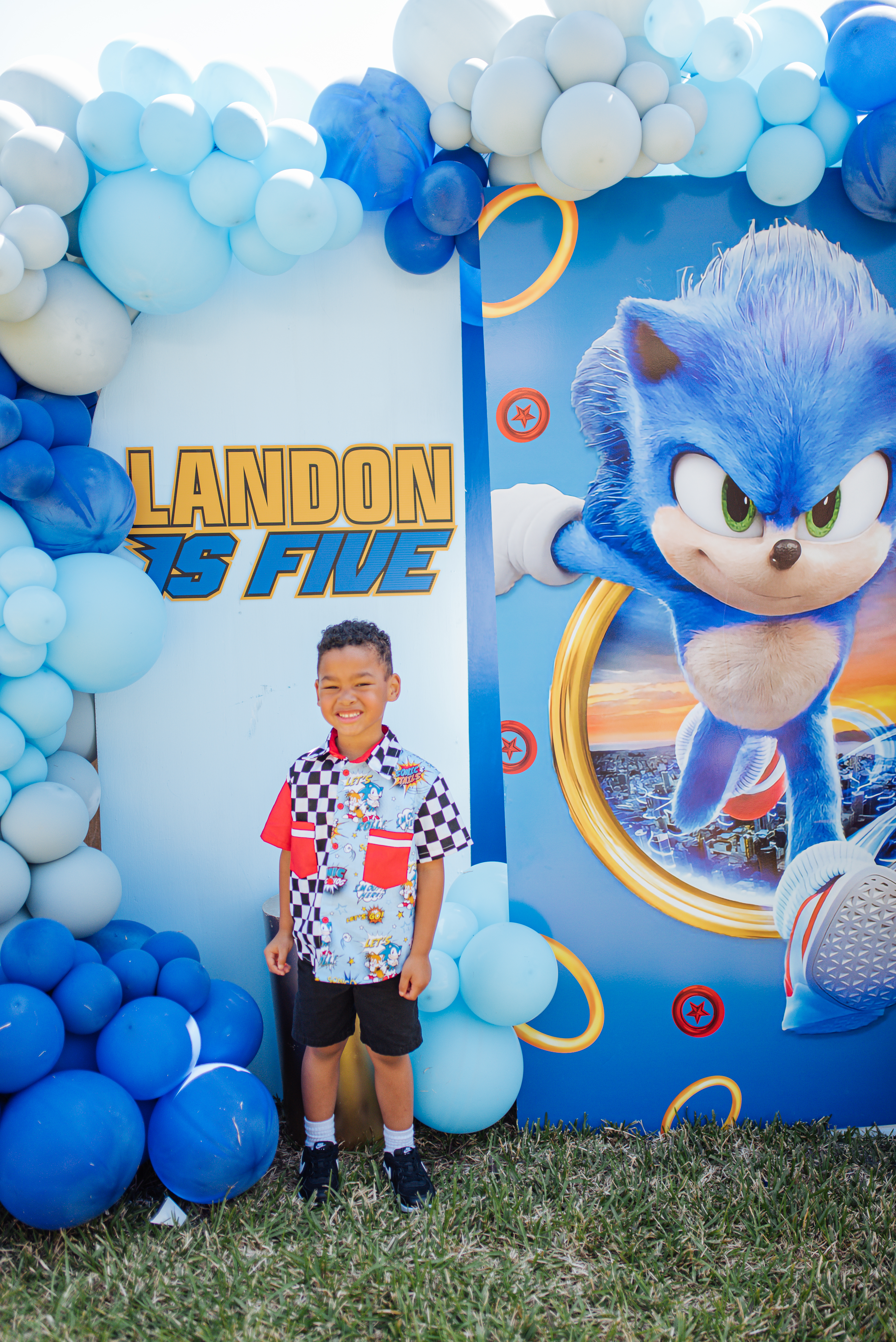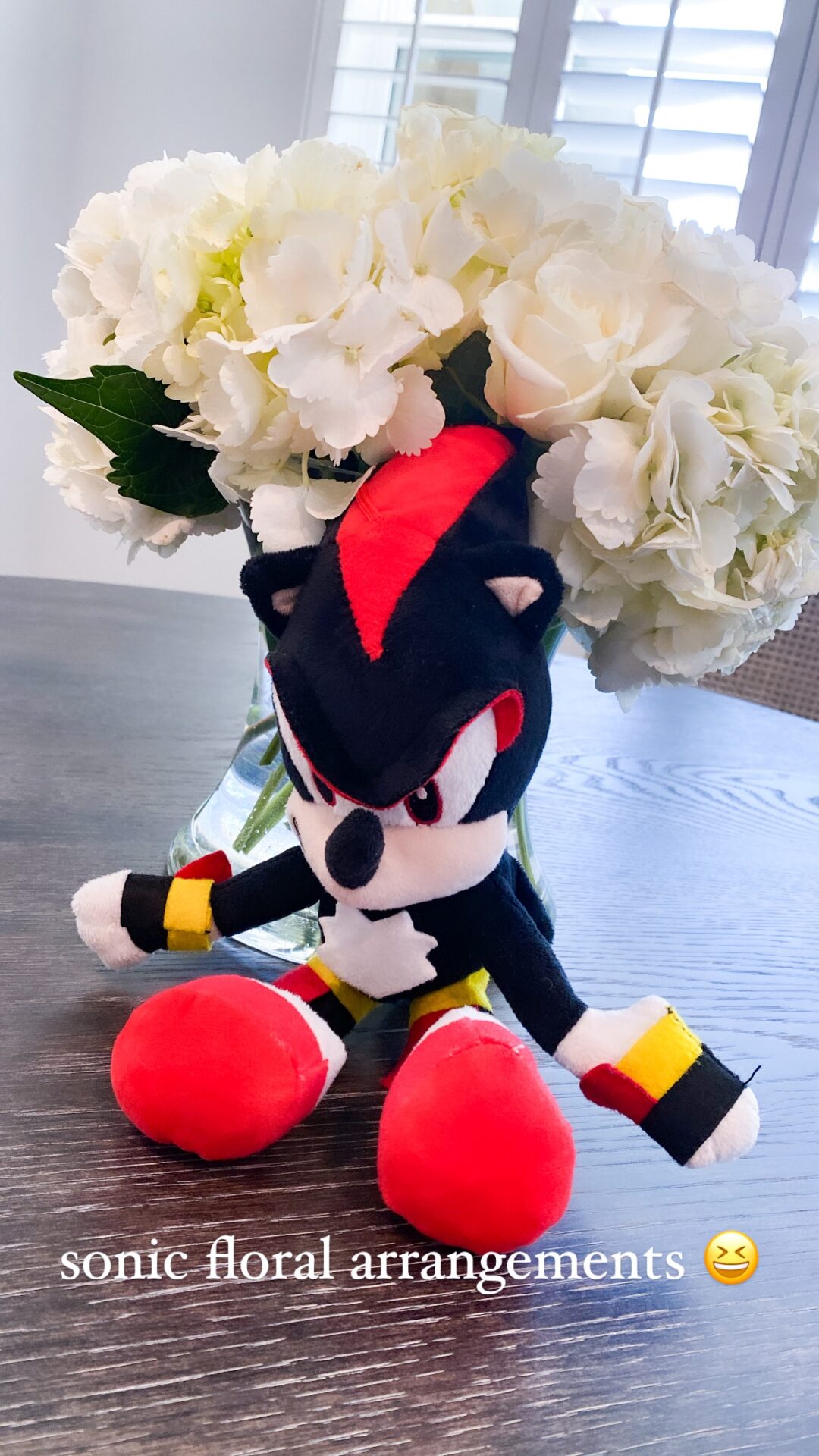 Over The Top Party Events is the same company that did Camila's Barbie Party. Landon loved her balloons so much, he personally asked the Over The Top team if they would come back for his party before they were even done decorating for Camila's last year LOL.
I loved the personalized Sonic backdrop they created for him! We had a bit of a windy situation so they had to move the backdrop against the fence which we didn't originally plan but we still loved the way it looked! They even made the table centerpieces below.
The Food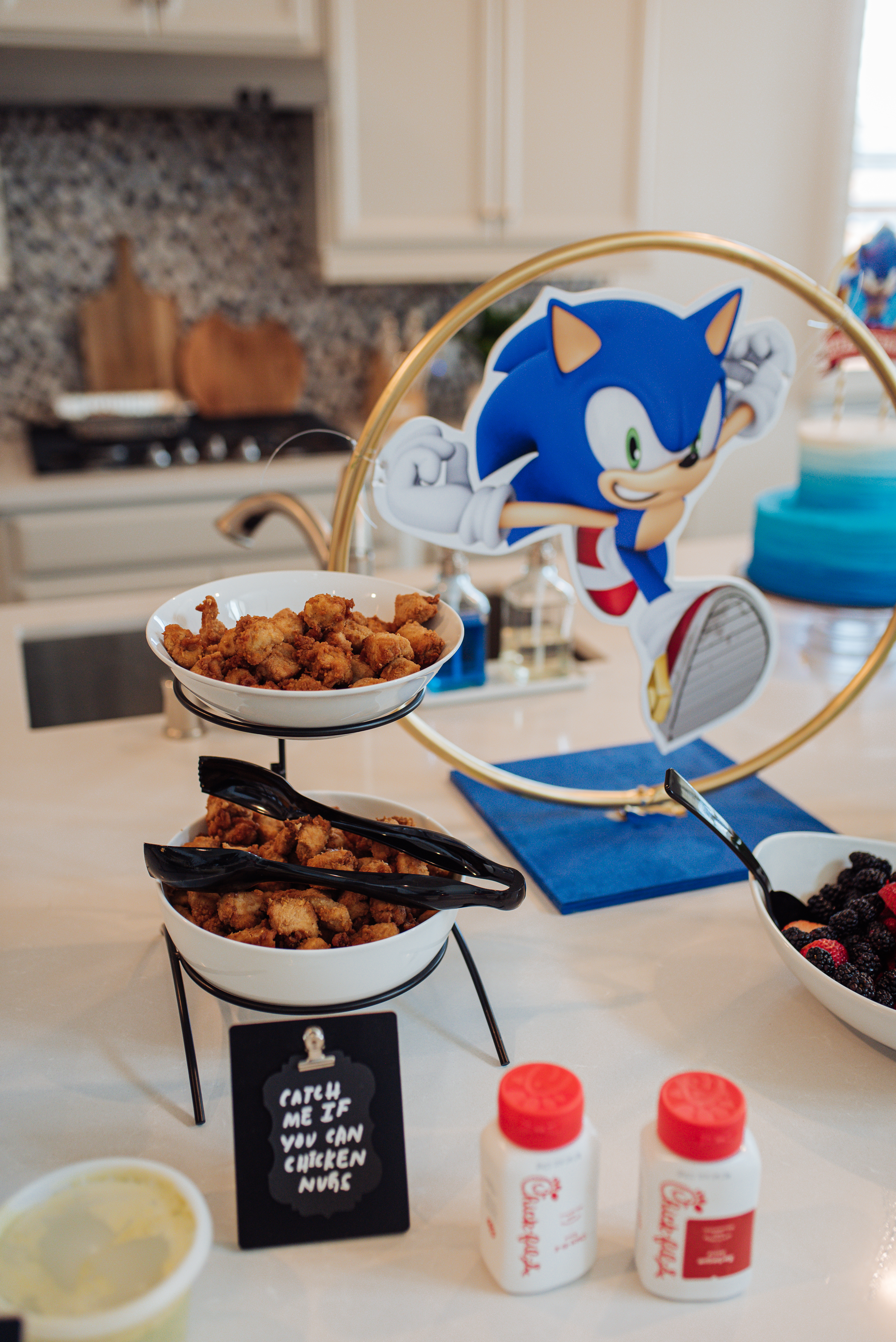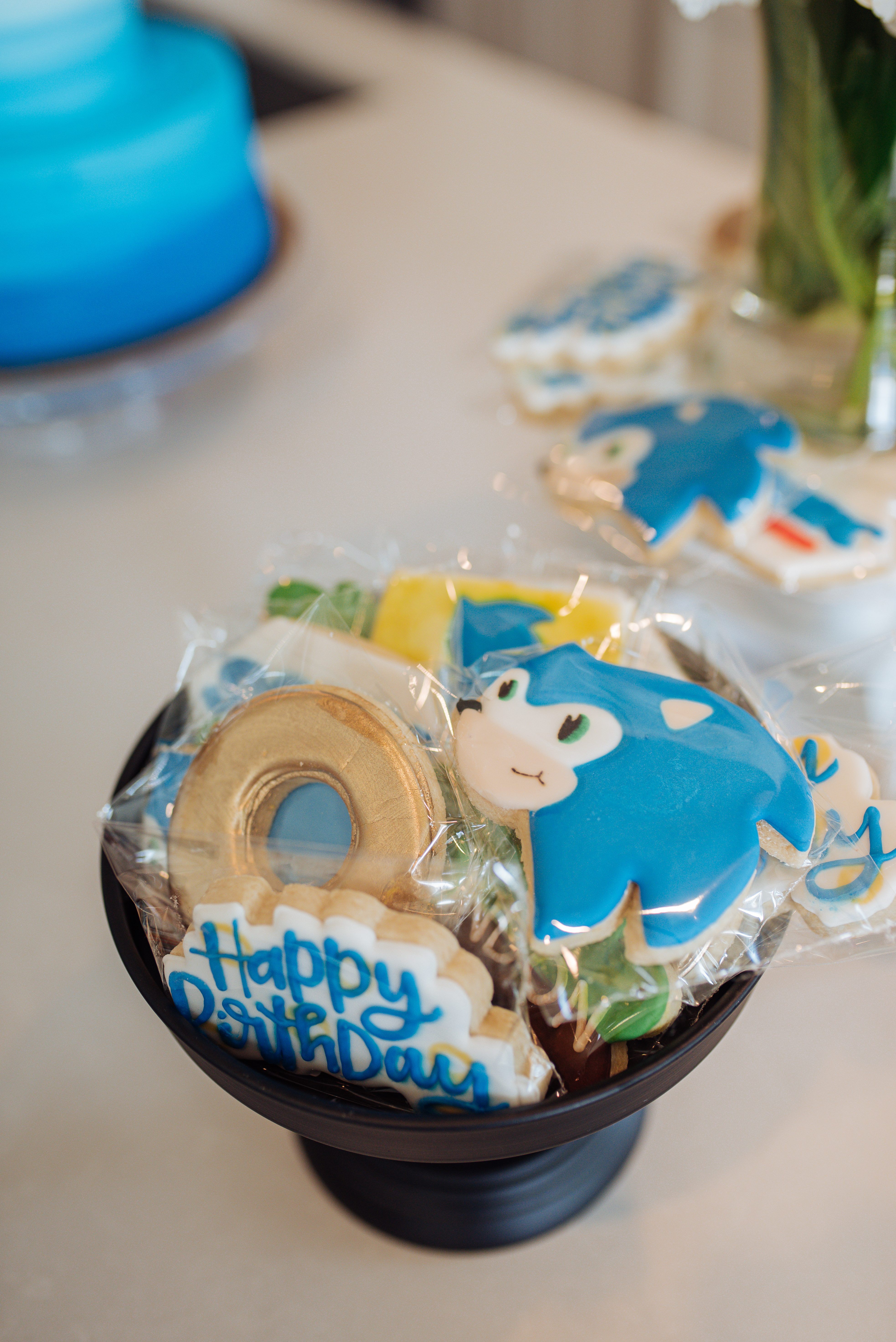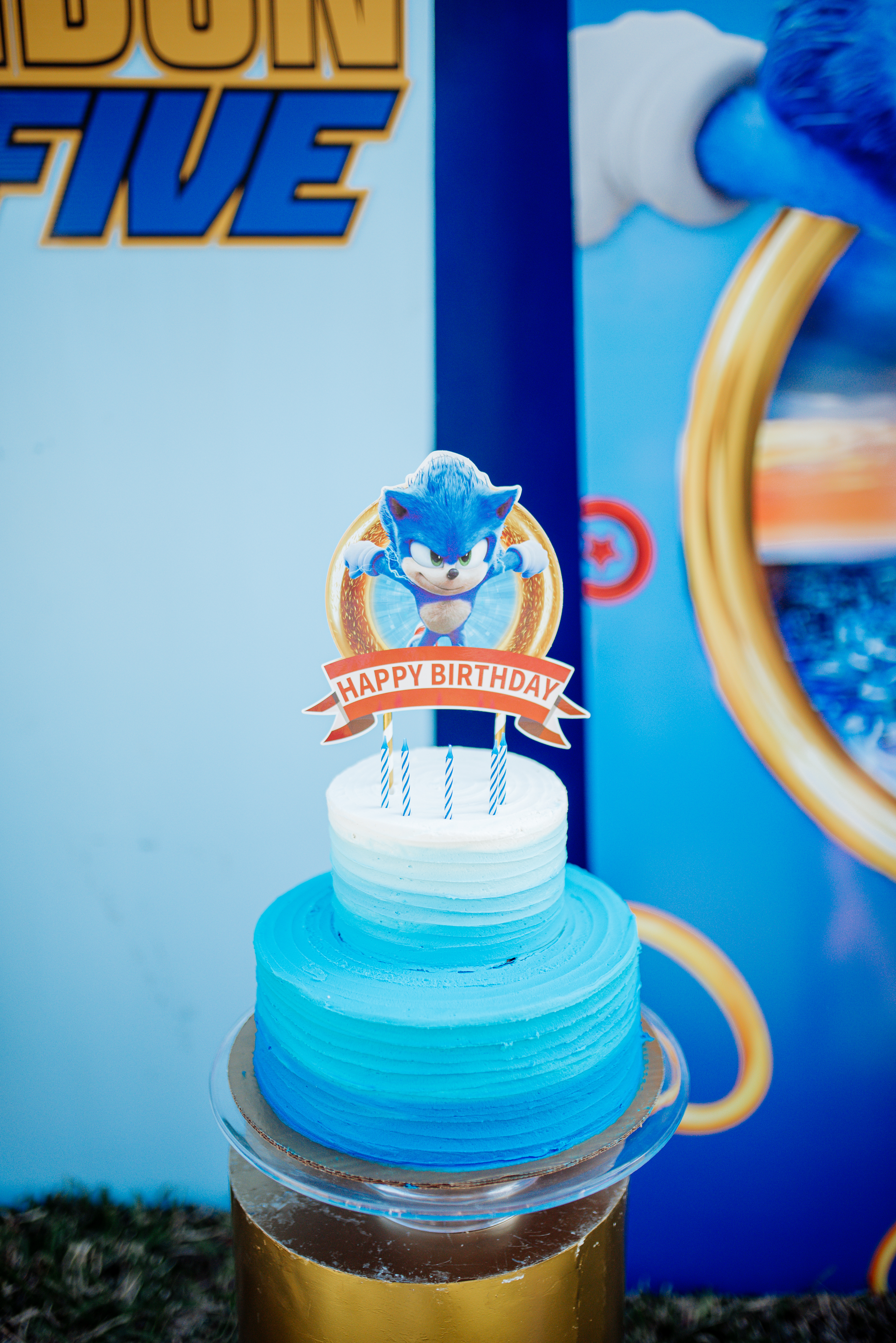 We always do a mix of kid friendly finger foods and yummy adult food. And when I say kid friendly, I mean kids partly look forward to going to birthday parties because they know they are going to eat things like cookies, chips, cupcakes and chicken nugs but adults wanna eat good food too LOL. We ordered our favorite wraps and salad from Zoe's Kitchen and I just named each dish something "on theme" to make it coordinate with the Sonic party. I know Sonic doesn't eat steak wraps but naming things like "Super Sonic Steak Rolls Ups" and "Catch Me If You Can Chicken Nugs" and "Gotta Go Faster Fruit" ties it all together! 🙂
The amazing Sonic cookies were made by Treats by Bec. I ordered this ombre two tiered cake from HEB Bakery and purchased the Sonic cake topper from Amazon.
The Bounce House & Special Appearance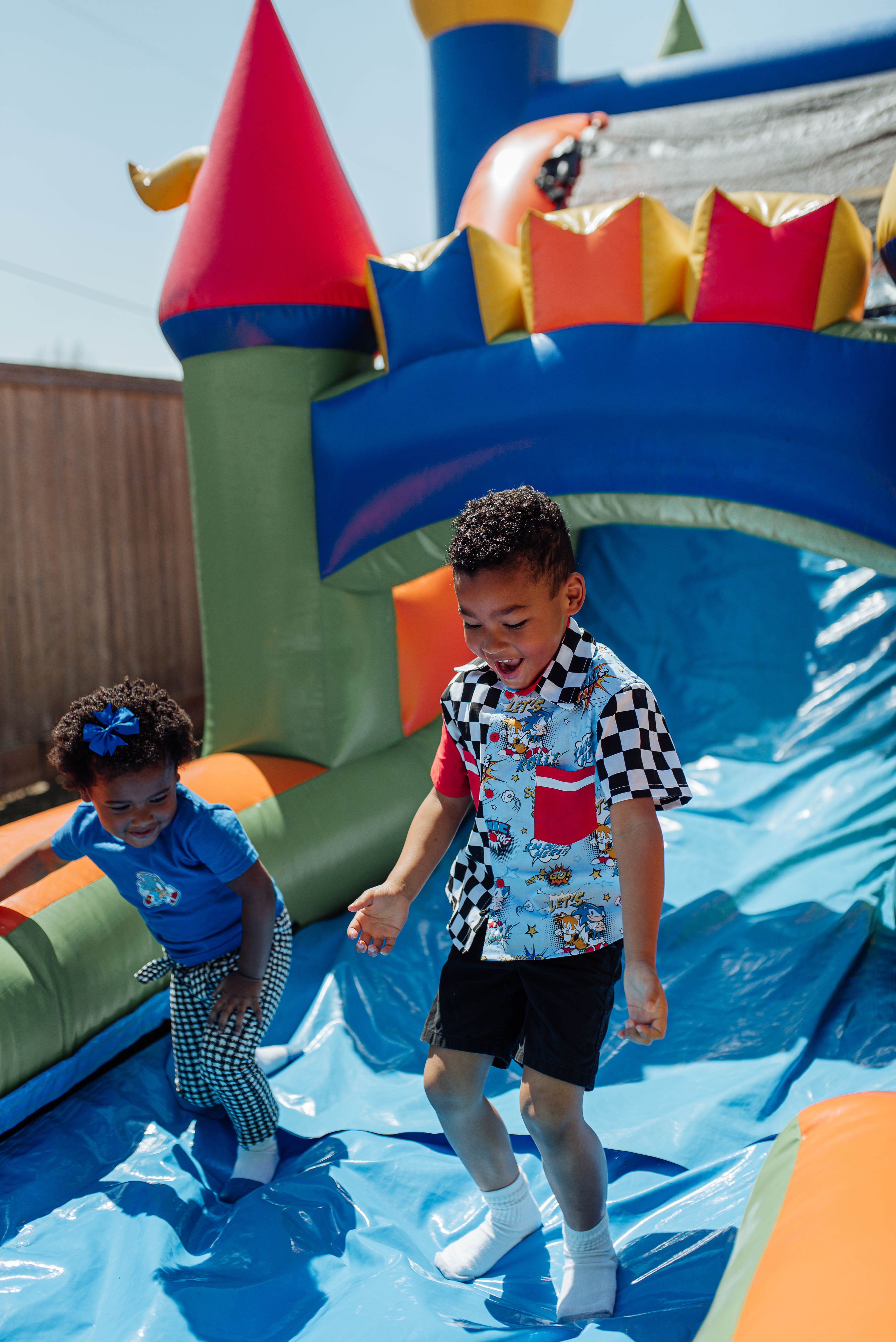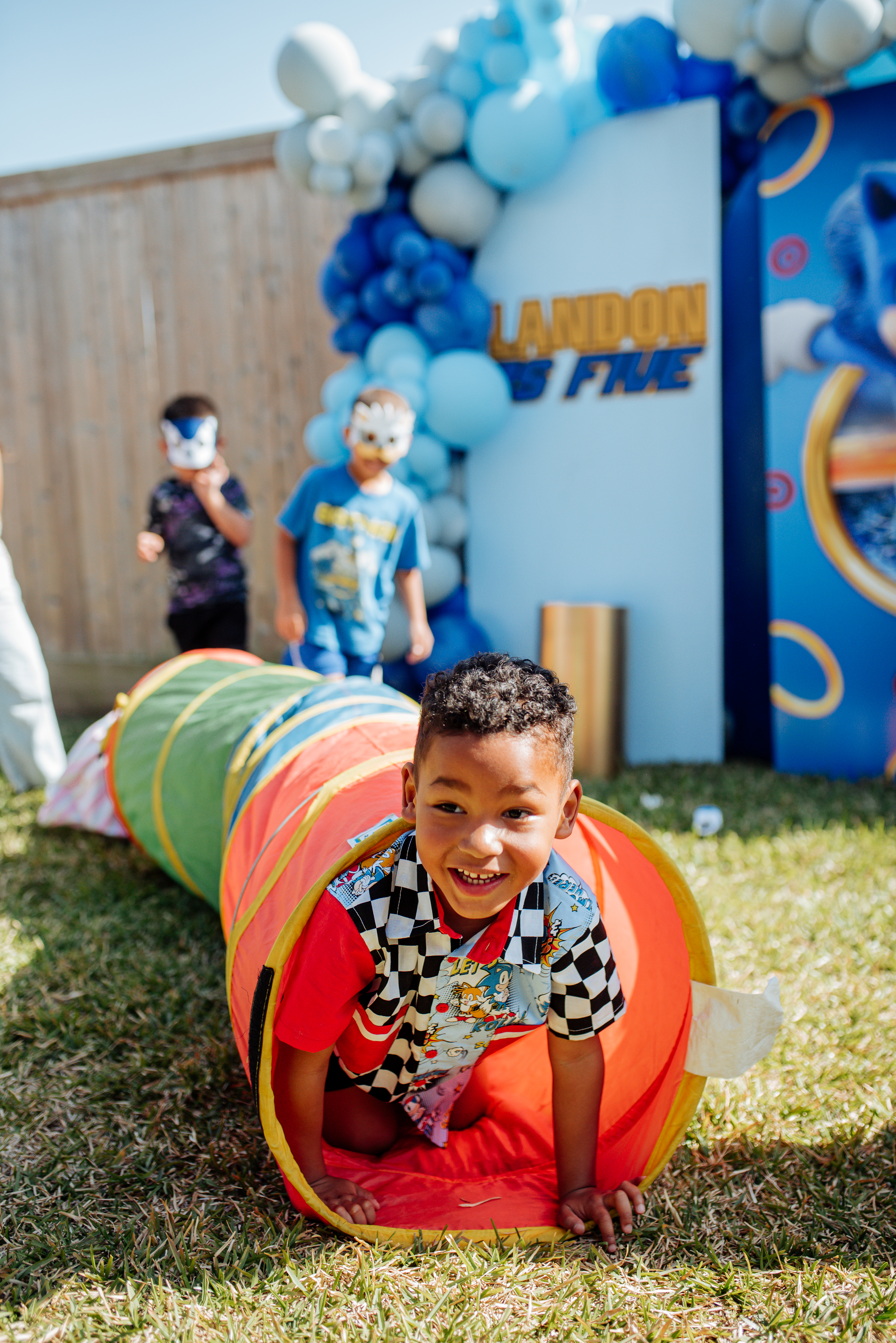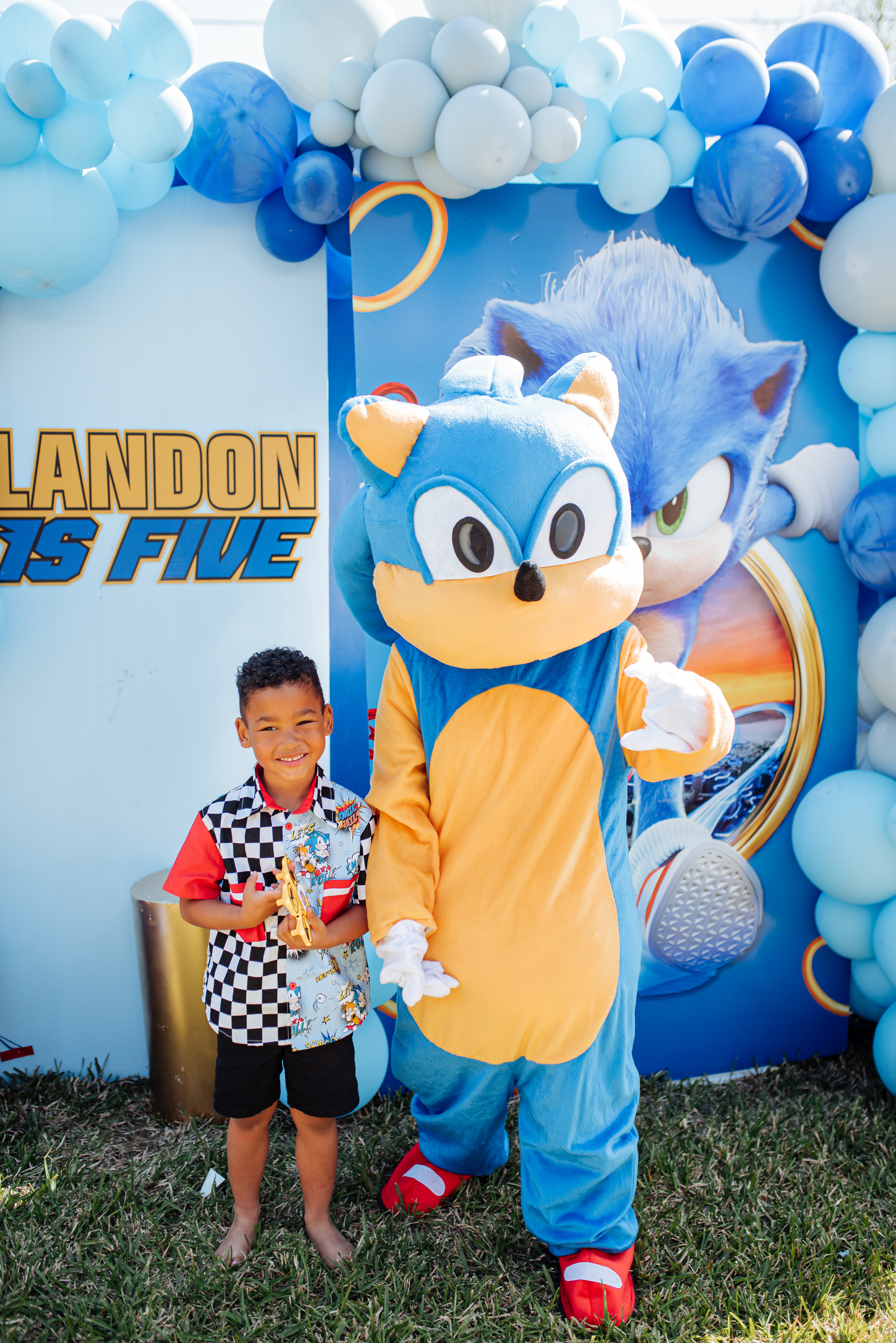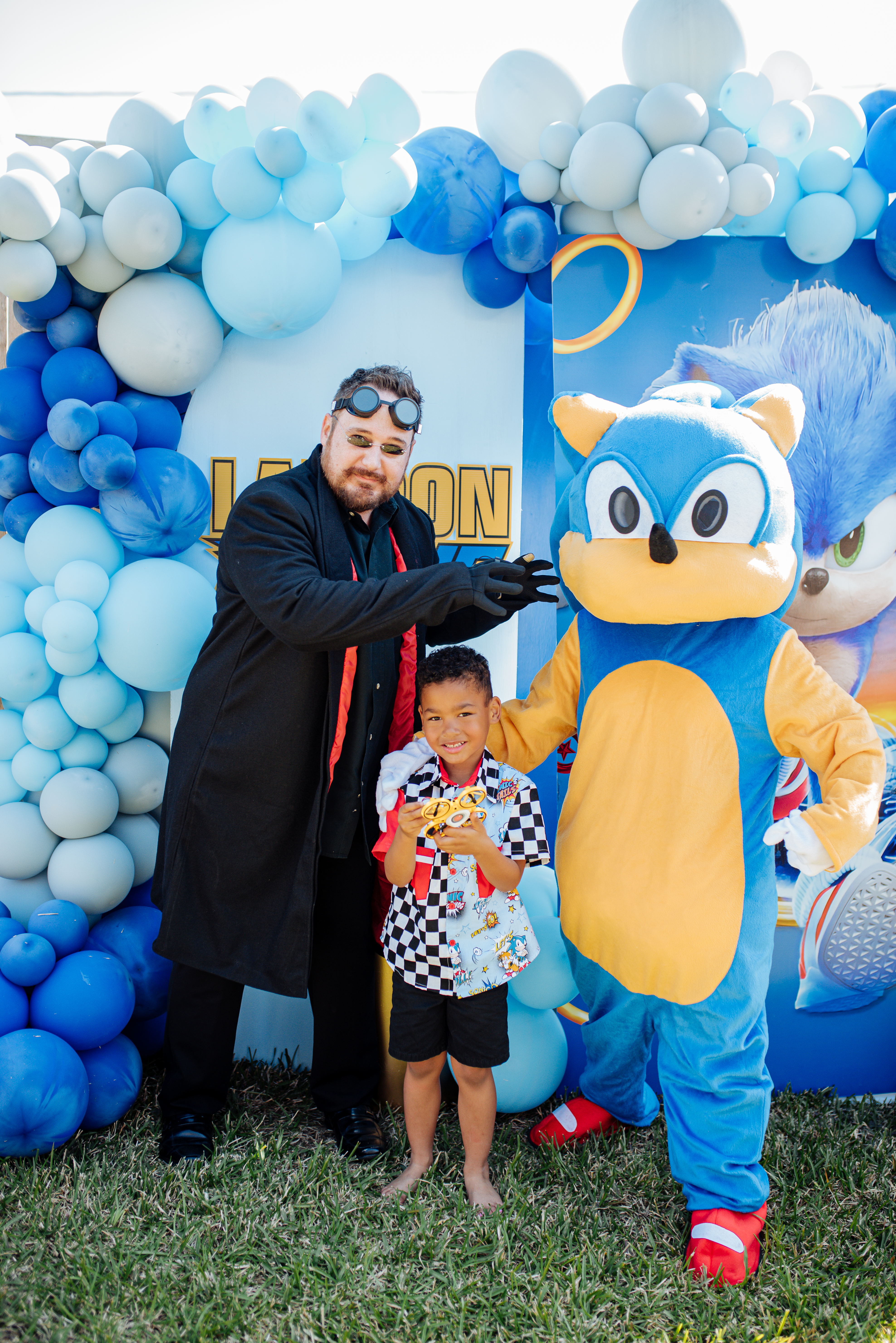 Landon was so excited Sonic made a special appearance at his birthday party but even more excited that daddy surprised him as Dr. Robotnik. We were all surprised!! LOL
We rented chairs, tables and bounce house from Sky High Party Rentals.
The Goody Bags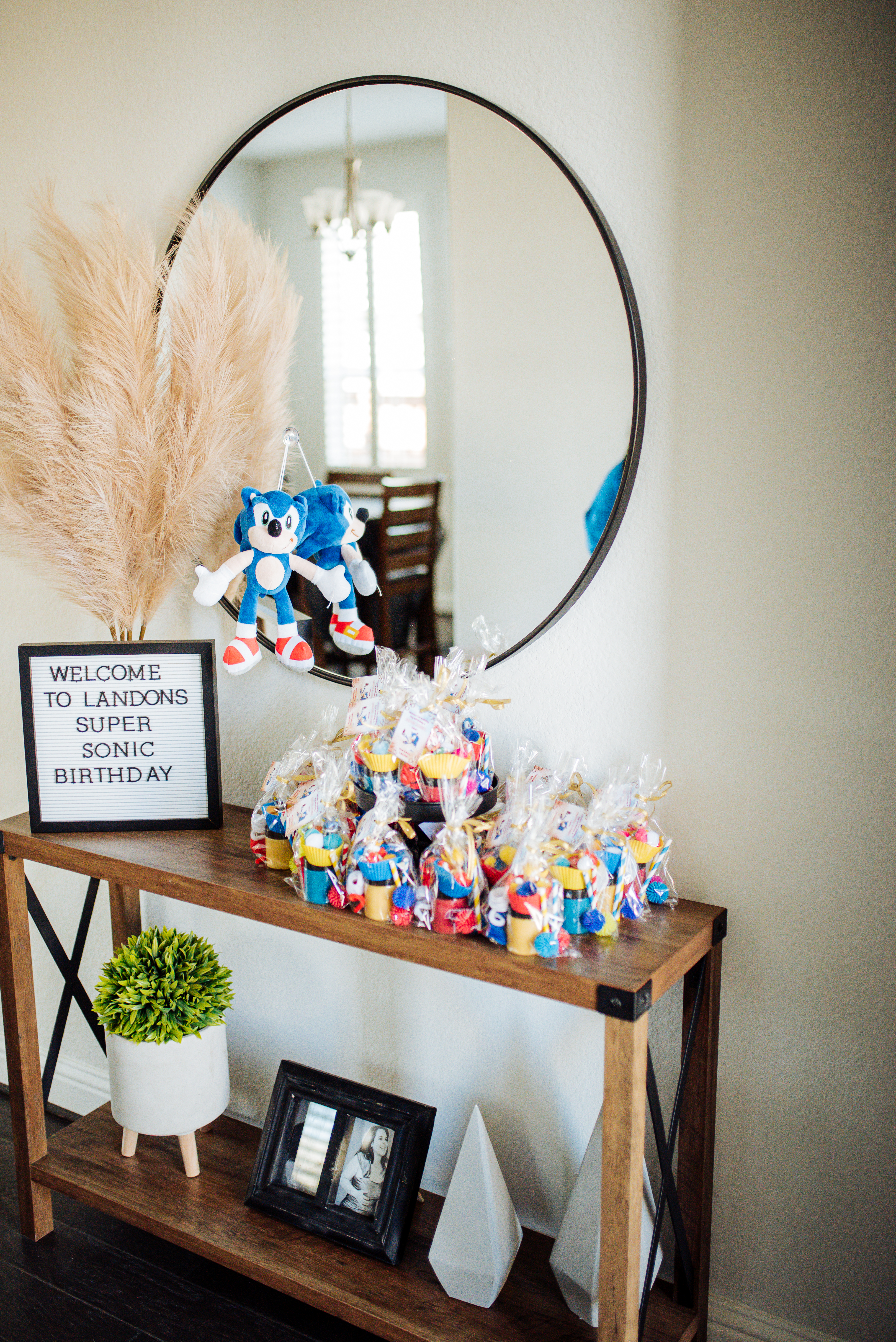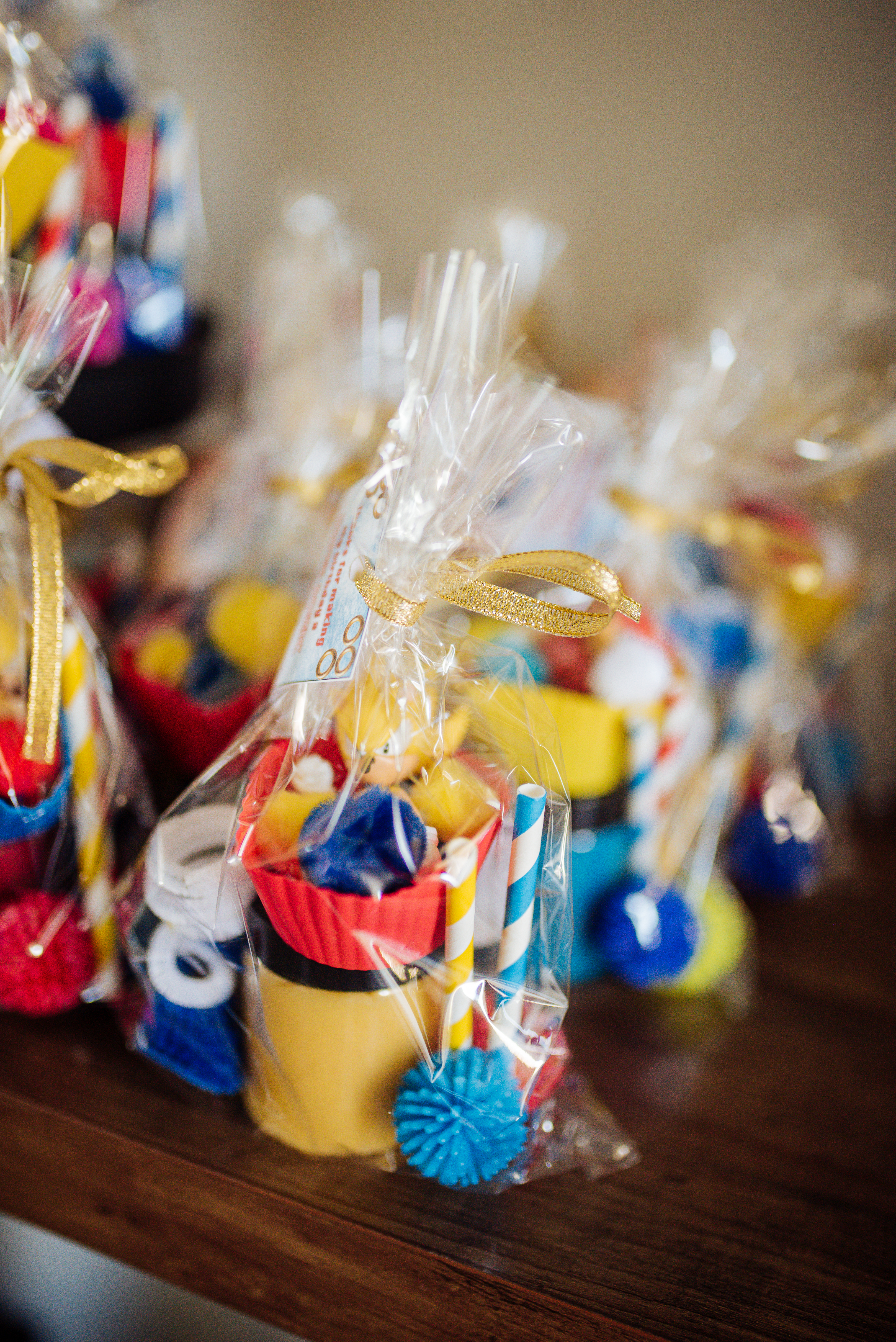 The kids love playing with sensory kits so I knew I wanted to create something similar for Landon's goody bags. I reached out to Sensory Kit Mama, a local mama with a small business that I have purchased from before, with my idea and she made these awesome bags for Landon's friends!
Friends, Fun and The Memories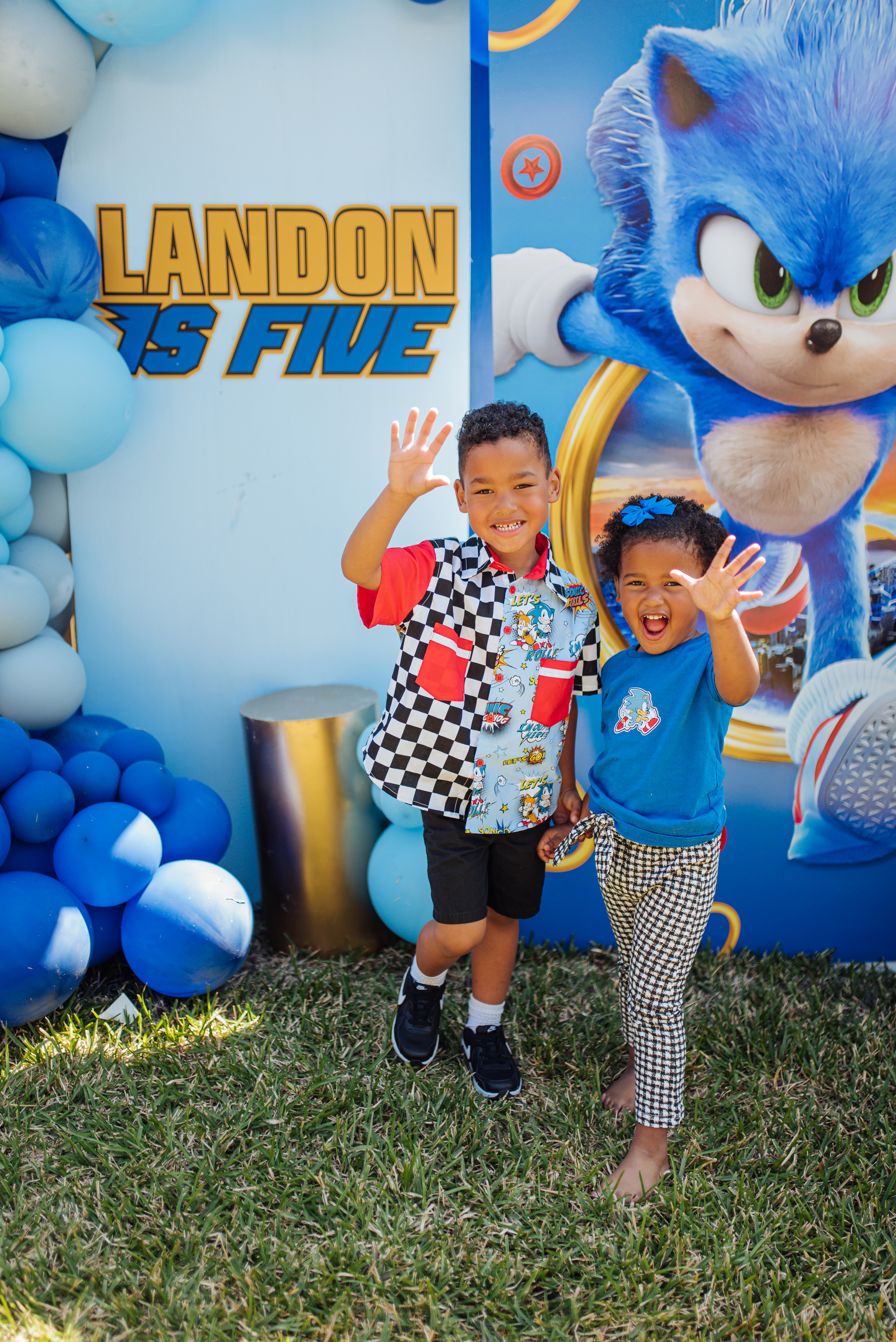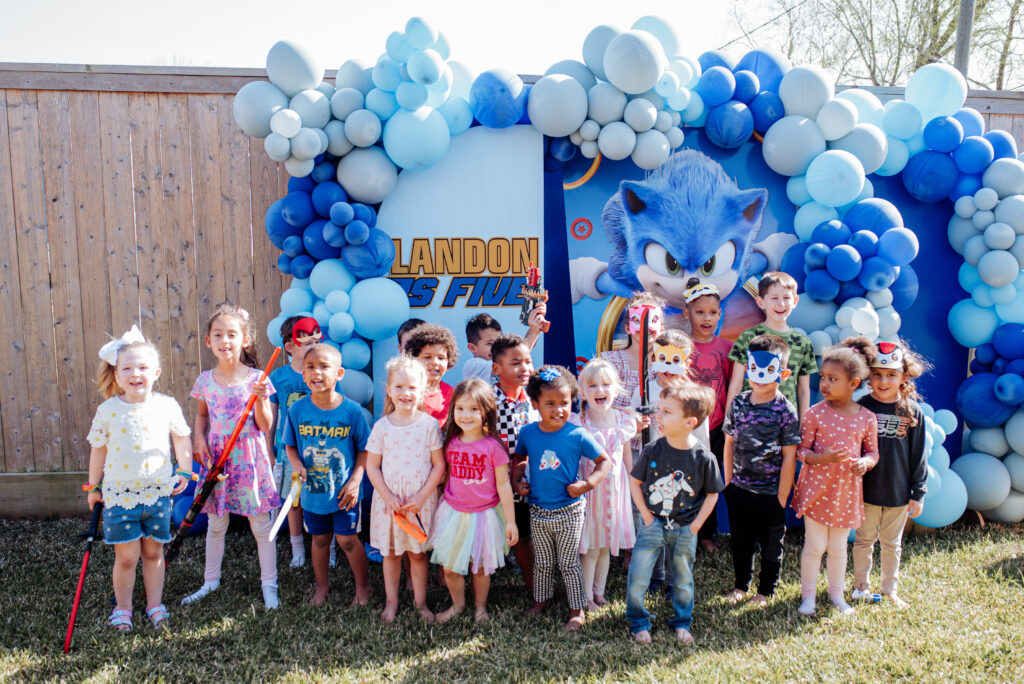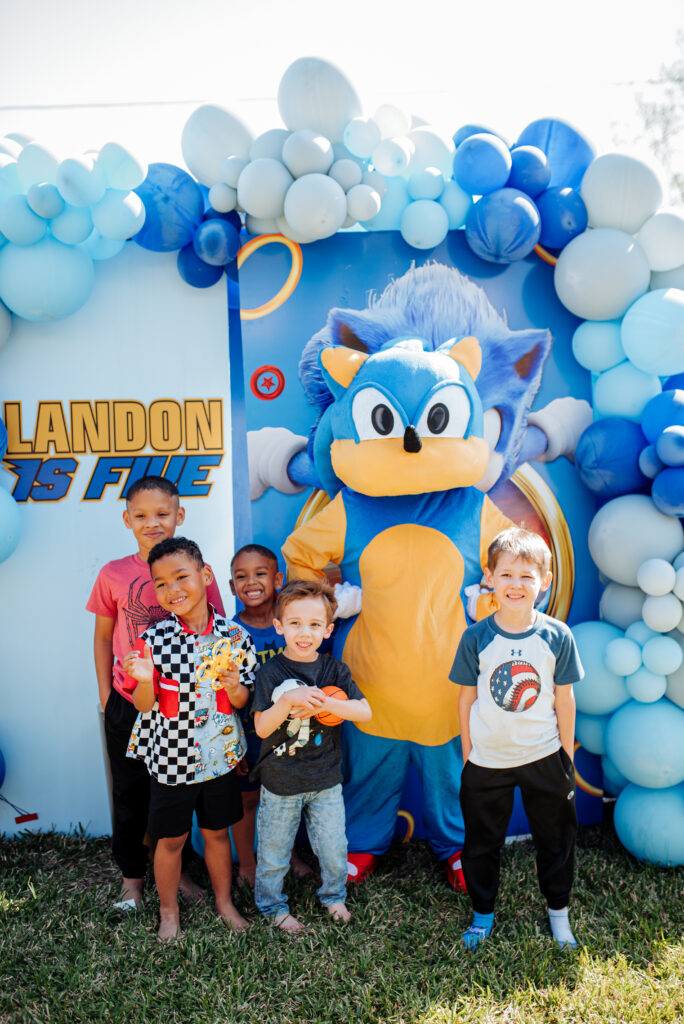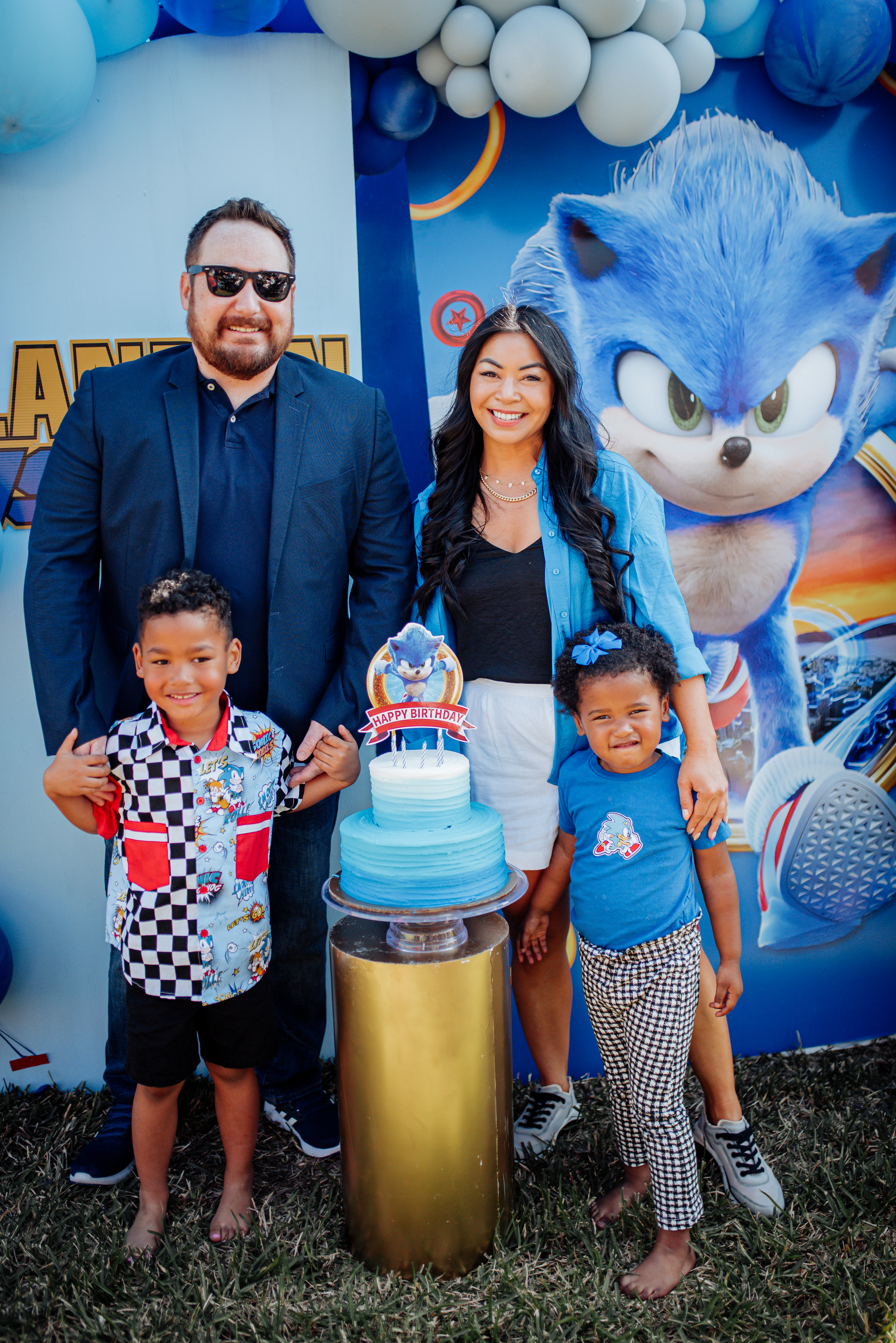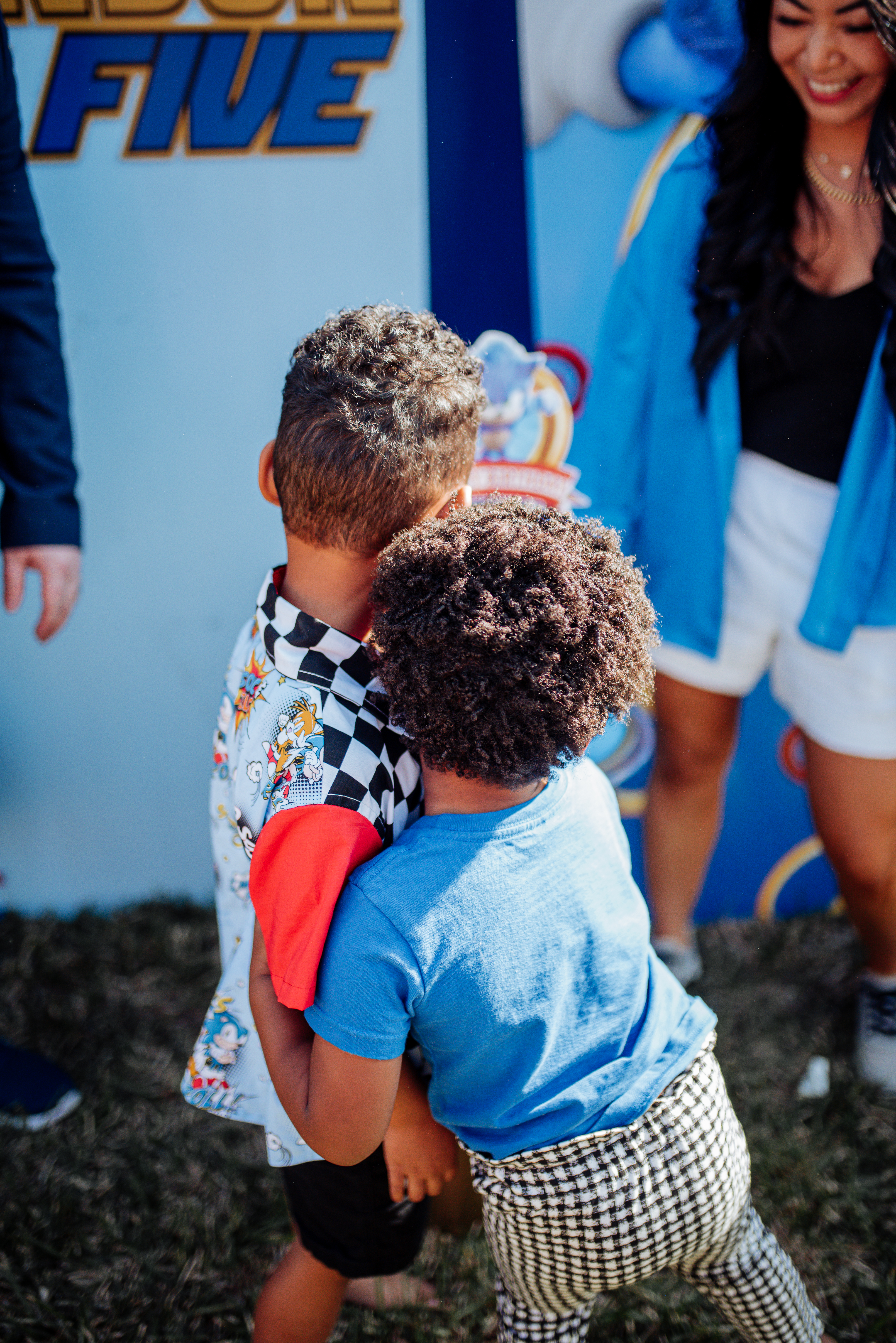 Seeing Landon, Camila and all of their friends smiling and playing and laughing is what it is all about. Landon had the best time at his birthday party with his friends and my mama heart could not have been happier!
In case you are planning a Sonic birthday party soon, I will link what I can below. If you are local to Houston, the vendors we used are linked throughout the blog post.
Have a great day ya'll!
xo, Roselyn