In the past 2 weeks I have ordered so many cute pieces for sis from Amazon and I am so impressed with the quality I wanted to share some of our favorites!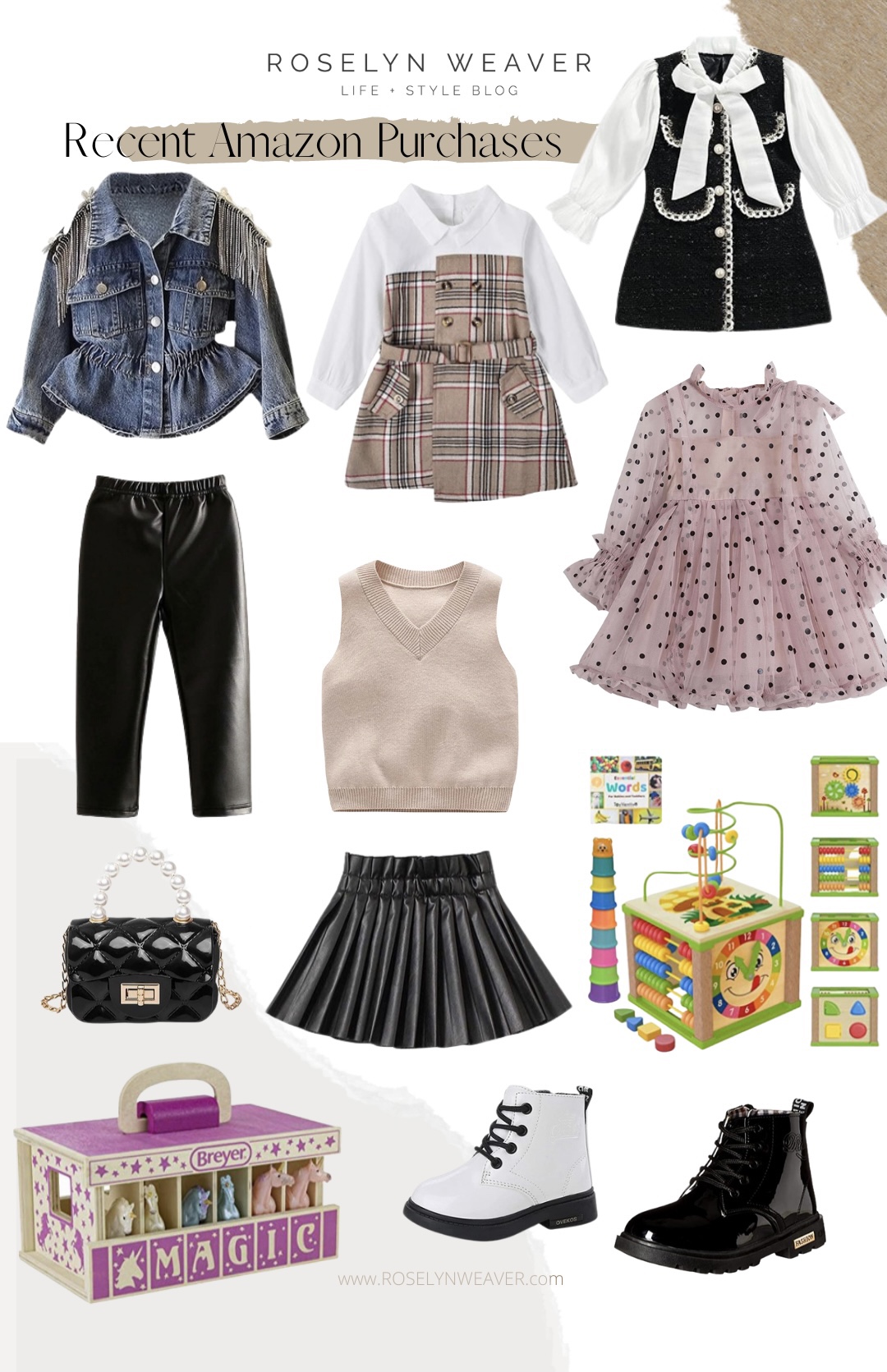 Shop these items:

Not that I ever need a reason to shop 🙂 but Camila is growing out of her clothes so fast! Plus she was a tiny little thing last Fall so she needs new boots and all the things! We are taking a trip to New York later this month so I immediately ordered a ton of NYC inspired outfits.
I also found this super cute unicorn toy for our neighbor friend who is celebrating her birthday this weekend and once Camila saw it, she asked for one so of course I got one for her too!