Coordinating with my little cuties is definitely at the top of my list of favorite things to do! I cannot wait until and I can start sharing her beautiful face! Lately, every time you tell her to say "cheese" for the camera she sticks out her tongue so 90% of these photos are her sticking her tongue out LOL!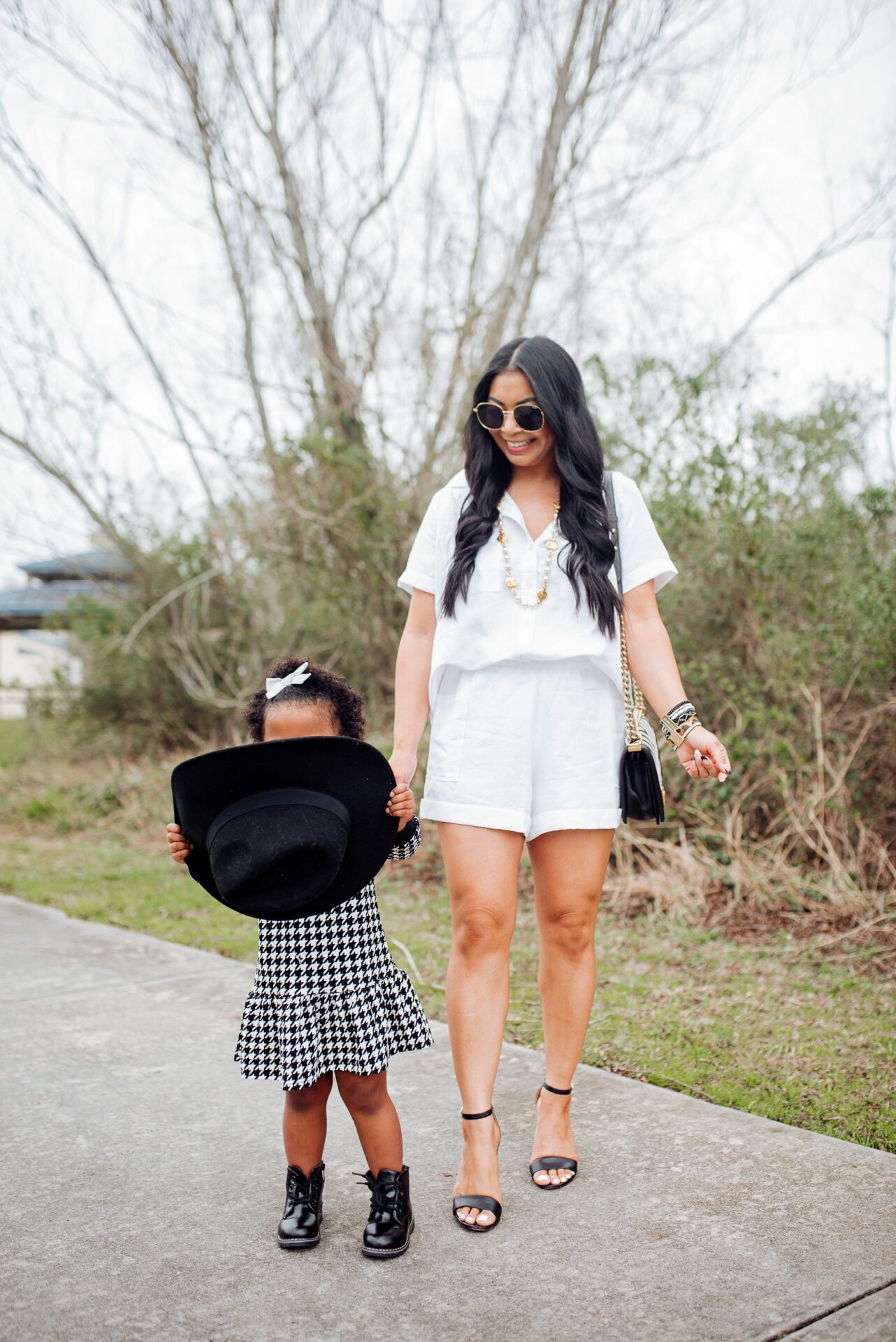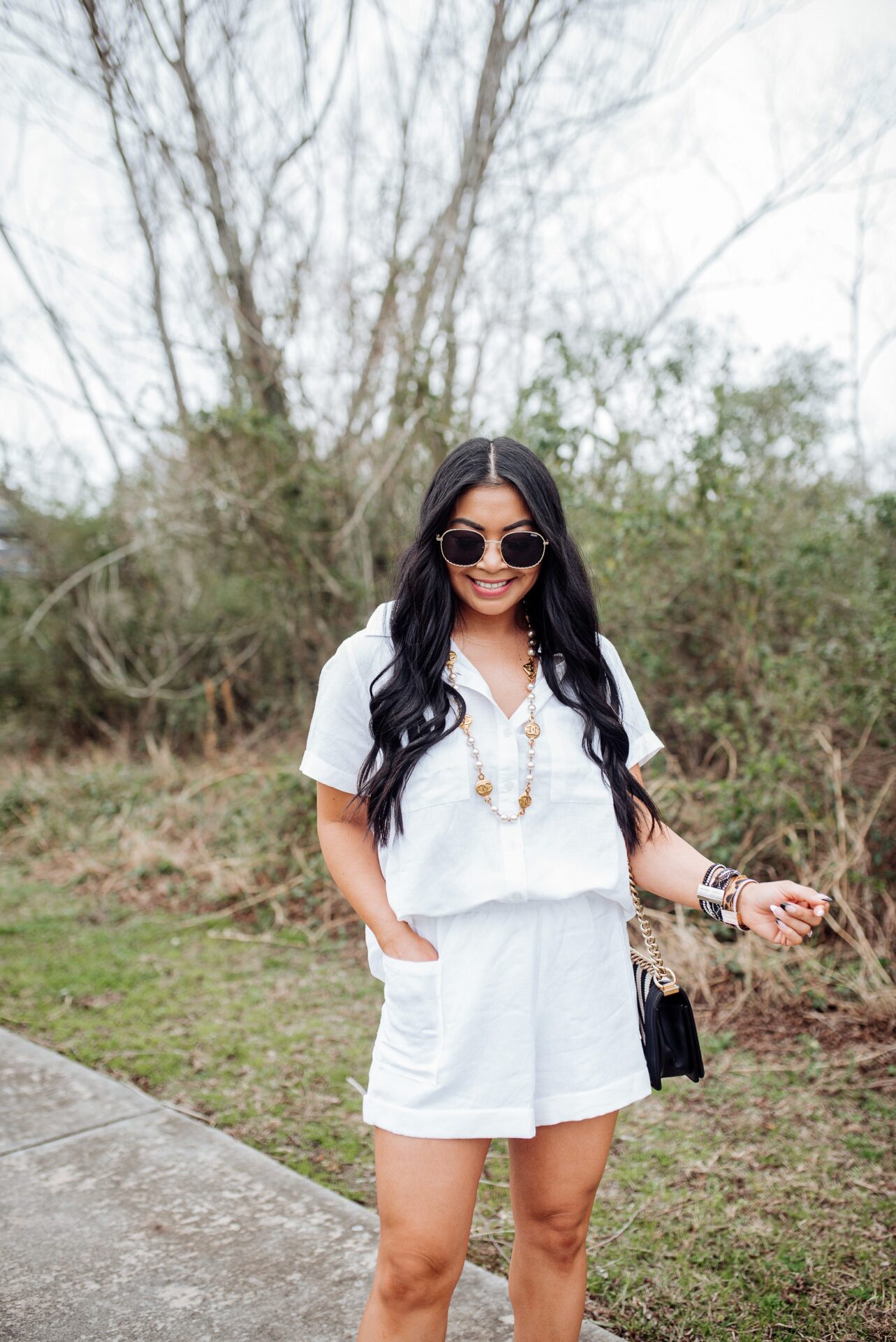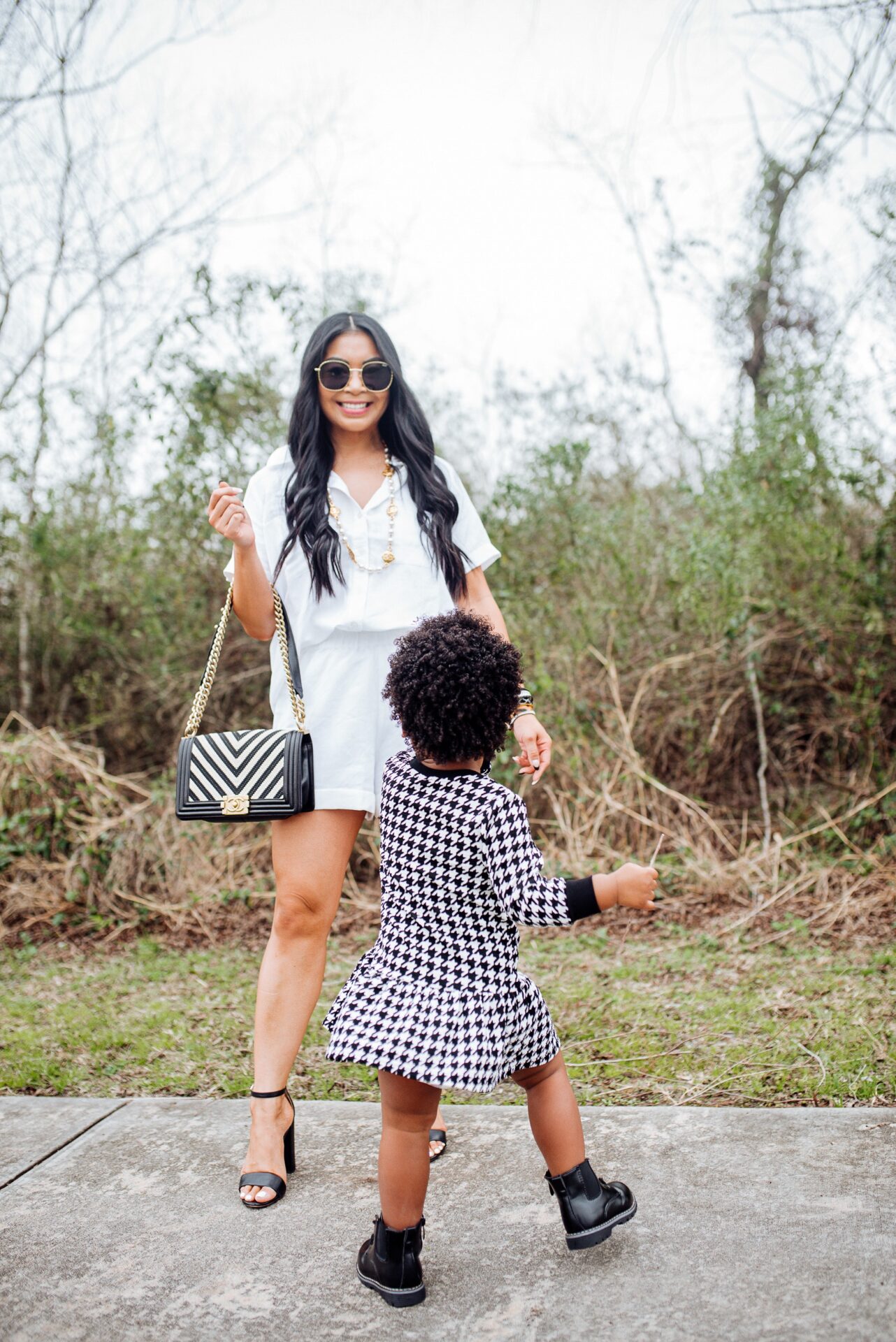 As you can see sis is already stealing my accessories! Although Mommy has not quite given in to sharing my new Chanel necklace from Vintage Contessa. Can you blame me?! 🙂 I am so in love with it and wearing it every chance I get! If you have been saving up for a beautiful designer piece, I would highly suggest shopping gently loved items like the ones The Vintage Contessa and Fashionphile carry. All of the items are authenticated and you can more than likely get them at a better price. Donae has a ton on her website but even more in her location. Call or message them to make a private appointment!
Oh and also, if you haven't checked out my podcast interview with The Vintage Contessa you can search "Living the Authentic Life" wherever you listen to podcasts. I am episode 35.
Okay, okay now back to these outfits. How freaking cute is sis?! Her little combat boots 🙂 She officially has more pairs of boots than me LOL. She also has this black and white dress in pink too.
I am wearing a small in both this white linen button down and linen shorts. Show Me Your Mumu always has the cutest stuff for spring and summer. They are a little pricier but their quality is top notch and you can wear this set so many different ways!
I hope you loved our coordinating looks in today's post! Hopefully my kids will let me dress them until they are 18 LOL.

Shop items from this post: