So many of our friends have been moving into new homes lately and celebrating times like this makes me so incredibly happy! I wanted to share some of the housewarming gift items I have recently purchased. Each of these housewarming gifts is under $50 which is even better!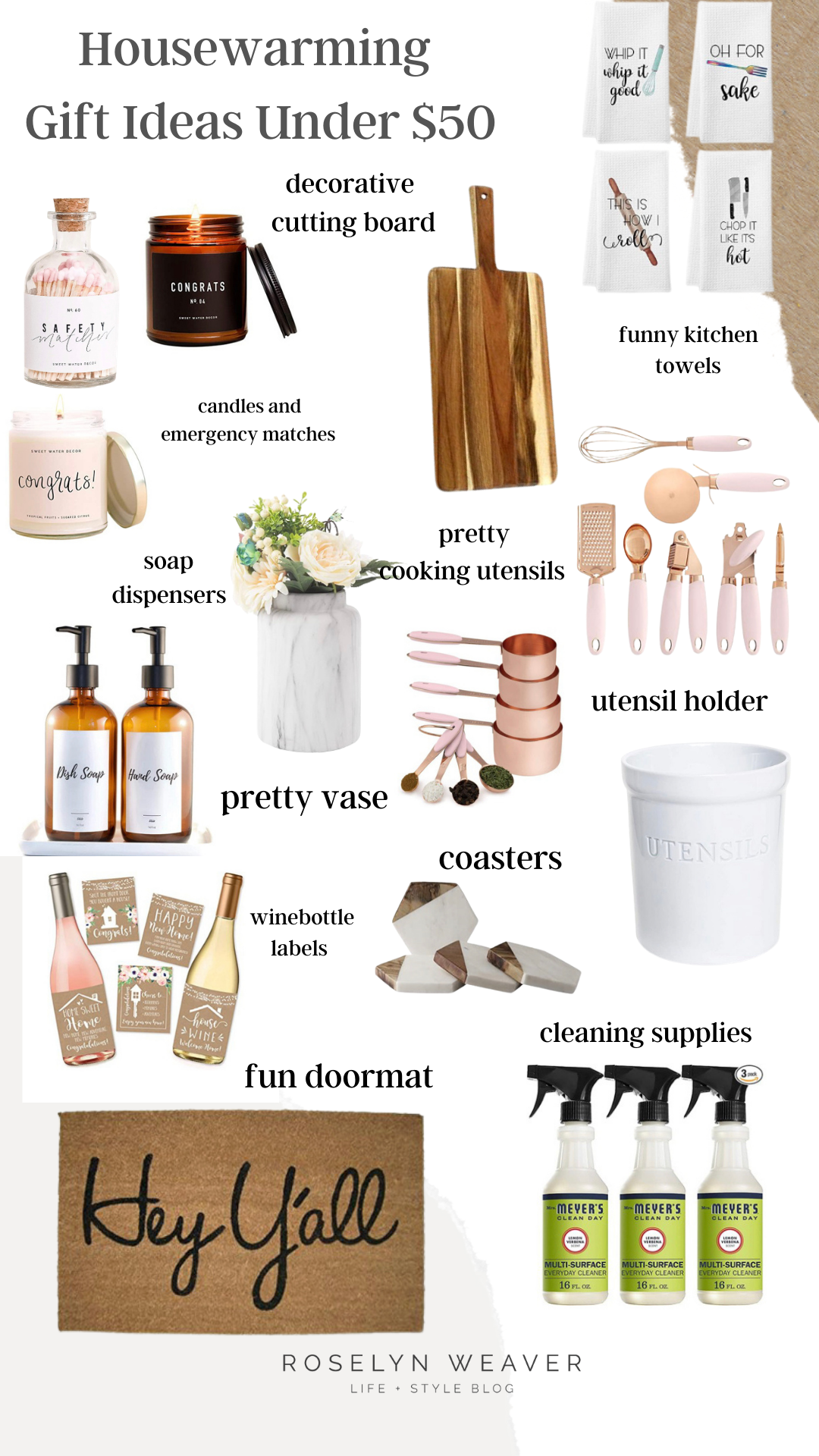 Housewarming Gift Ideas Under $50
You can gift any of these individually or put some of them together in a gift basket! I hope this blog post gave you some ideas for your next gift basket!