I seriously cannot believe Brandon and I are celebrating our 7 year wedding anniversary this month! I honestly thought it was 6 and he had to correct me, haha!
In honor of our anniversary month I wanted to share some of my favorite photos from our wedding. I had such a hard time narrowing them down! Of course there were a ton of sweet photos I wanted to share but today I am sharing many that more so make me laugh! I'll tell you why below!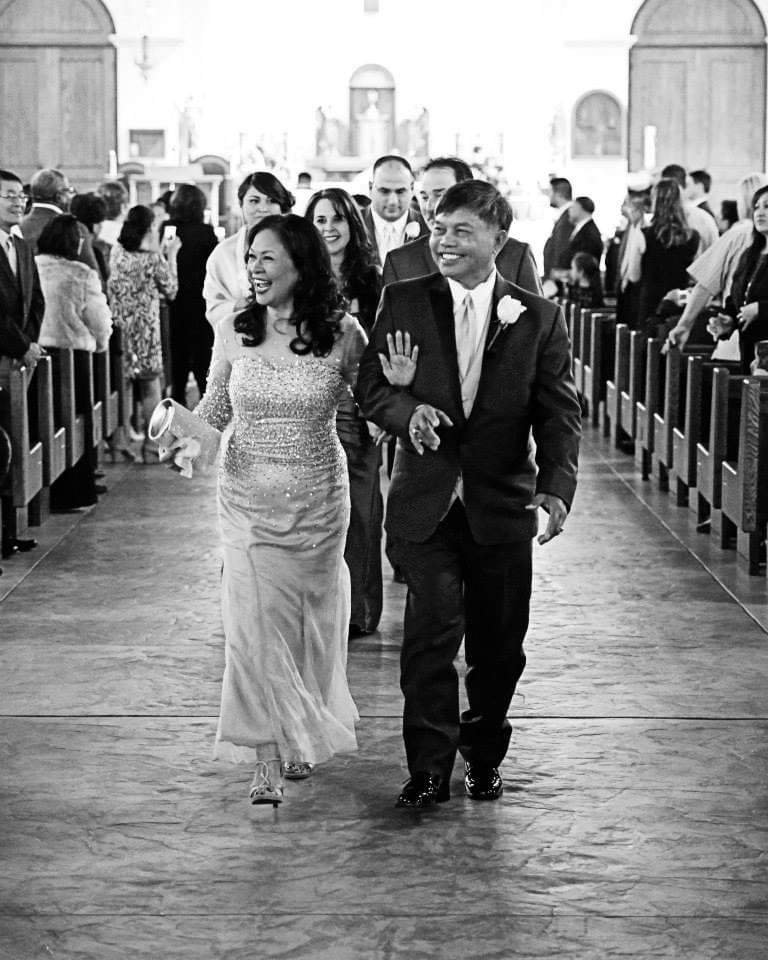 I love LOVE this photo of my parents so much! This is right after our church ceremony ended and the family and bridal party were walking out of the church. Look at the pure happiness on their face OMG. My heart could burst!
So this photo was snapped in that same moment but what makes me LOL about this photo is my Mom stopping the party to say hello to her friend like the diva she is haha!
Not only is this a shot of our first kiss as husband and wife but it's my sisters smile in the back for me! Gosh I love her!
This photo makes me literally laugh out loud! So long story short, we had a full Catholic ceremony. I grew up Catholic but Brandon did not so even though we had a full dress rehearsal the night before I love the look on his face here. He's like "what is happppeeeenning?" LOL
Also, before anyone asks yes he took all of the required classes to get married in the Catholic church.
Love this visual capture of our mom's lighting the candles to unify our families.
This is the "coin" part of the ceremony. In old traditions it resembles the meaning of the groom's promise to provide for the family. But when he handed me the money I whispered "gotcha" and he was trying not to LOL in church, haha!
I can't believe I don't have this one printed out! It's just a sweet reminder to put God first and our marriage will always be strong.
Of course I love this photo because it's me and my Daddy but it makes me smile because the photographer told everyone not to take any photos with their phones and well…you can see my aunties do what they want!
I am so happy we got this capture outside of the church! A photo I will cherish forever!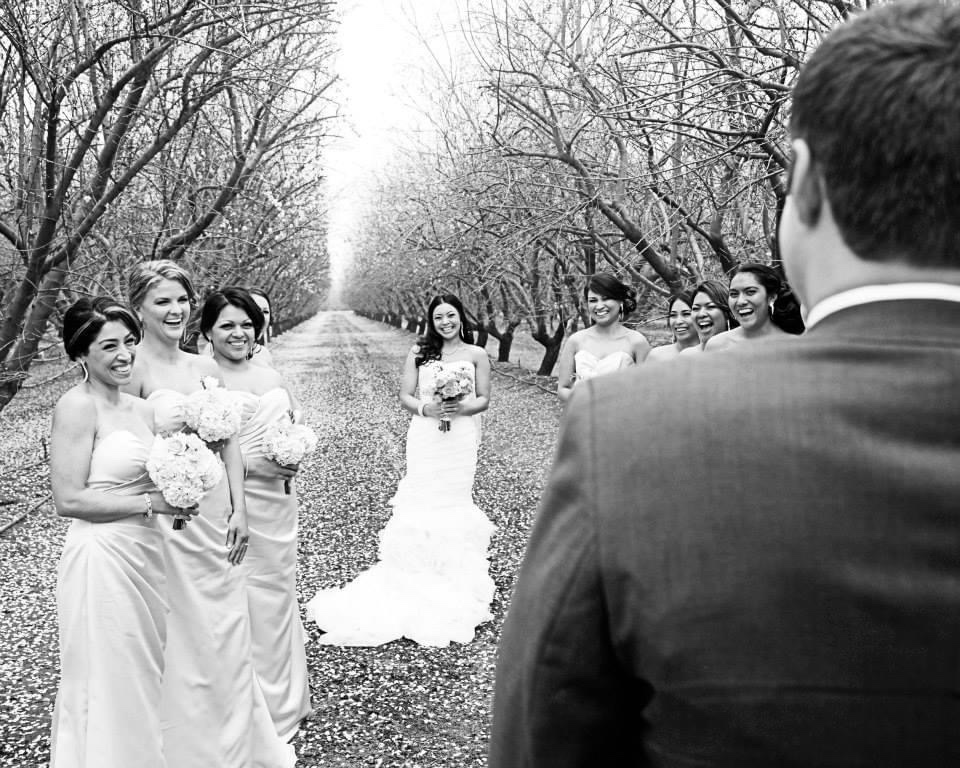 Okay, I feel like I have a story for every photo LOL but really, a photo is so much more than what meets the eye and people can interpret it differently. This was a shot from our "first look" photoshoot but what makes me smile here is it's like Brandon is agreeing to marry me and all of my sisters/friends that come with me 🙂 and that's what make me smile so big!
My beautiful friends and sisters from all walks of life! Also my niece made that amazing sign but the priest wouldn't let us use it in the church so I am glad we got pictures of it here!
My brothers, my nephews, and all of Brandon's best friends. There was no lack of love at our wedding that is for sure.
My beautiful mama performing Pandanggo sa Ilaw, a popular Filipino folk dance. Ya'll it's hard! She taught me it when I was younger and I had to tape the lit candle to my head lol. She's just a natural pro. This dance is said to depict the courtship of a young man to a maiden that captured his interest. I am so happy we had her perform at the wedding.
Another popular Filipino folk dance is tinikling and it's done with 2 bamboo sticks. Some of our close family friends performed the dance at our wedding and then called Brandon out to try! And when they asked for more volunteers of course my older brother came out and was showing everyone his skills! We grew up doing this one too! I'm pretty sure we always had tinikling sticks in our garage, haha!
Of course Brandon and his brothers dance battle made the top fav photos! Although it wasn't a coordinated performance it was sure entertaining!! Love them!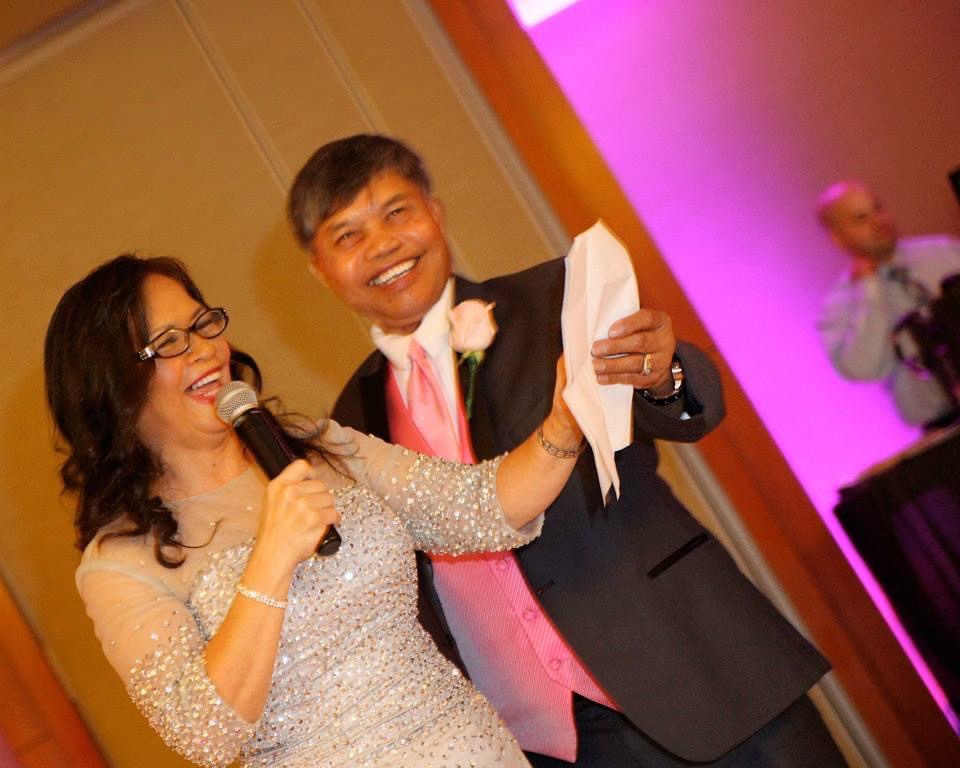 This photo makes me smile and laugh every time! Here's my Mom saying her speech and my Dad helping her hold her THREE pages of notes. It was a sweet, funny and so my Mom! I kid you not at one point in her speech she said "It's my night!" No, not mine like Roselyn's. Mine like Mila's. LOL
My brother Manny breakdancing! When the lights went off, everyone was ready to dance! I'm not sure when the last time it was that he had done a windmill before our wedding night but the DJ got him out there LOL
Then he got our friend Anthony started! Ant is someone we consider like a brother too! But the other thing that makes me laugh is that my bestie Rach in the back is like "raise the roof! yup that's my friend!" even though she just met him that night LOL
Okay, last one. I figured I'd throw a sweet photo of us in here too! This one was from our "first look". I am really glad we did that! We had to be ready earlier but it took the pressure off of having to make everyone wait too long between the ceremony and reception.
I hope some of these photos made you laugh today! I'm so grateful for these wonderful memories and of course for a wonderful husband!