Oh I feel like it's been so long since I've gotten to do a travel post! Darn you 2020!
I am so glad we got to sneak away for a relaxing 48 hours in Fredericksburg. We had a blast as a family and the weather was perfect! I just wish we could have stayed at least one more night so we could have checked out some wineries but that's just another reason to get back soon! 🙂
Many of you expressed interest in doing a little road trip to Fredericksburg as well so today I am sharing everything we were able to fit in during our stay that was just a little over 48 hours!
Where we stayed:
Fredericksburg Inn and Suites is recently renovated and walking distance from Main Street shopping and dining. We loved being able to walk most places! The rooms are cozy but our favorite thing about the hotel was the property it sat on. It is surrounded by trees, open area for chasing Landon around, a nice pool area and fire pit which gets lit every evening to relax after a day of exploring.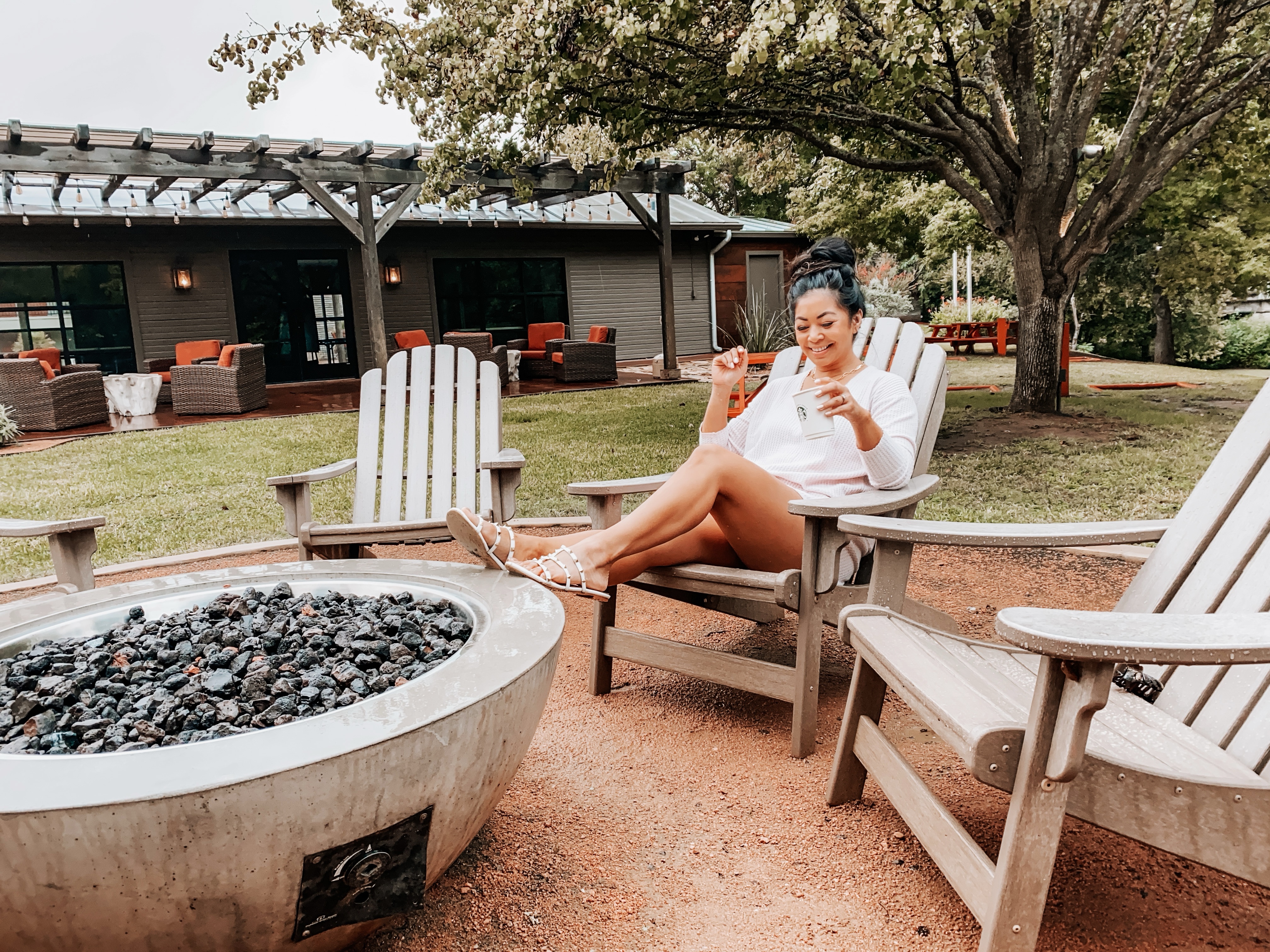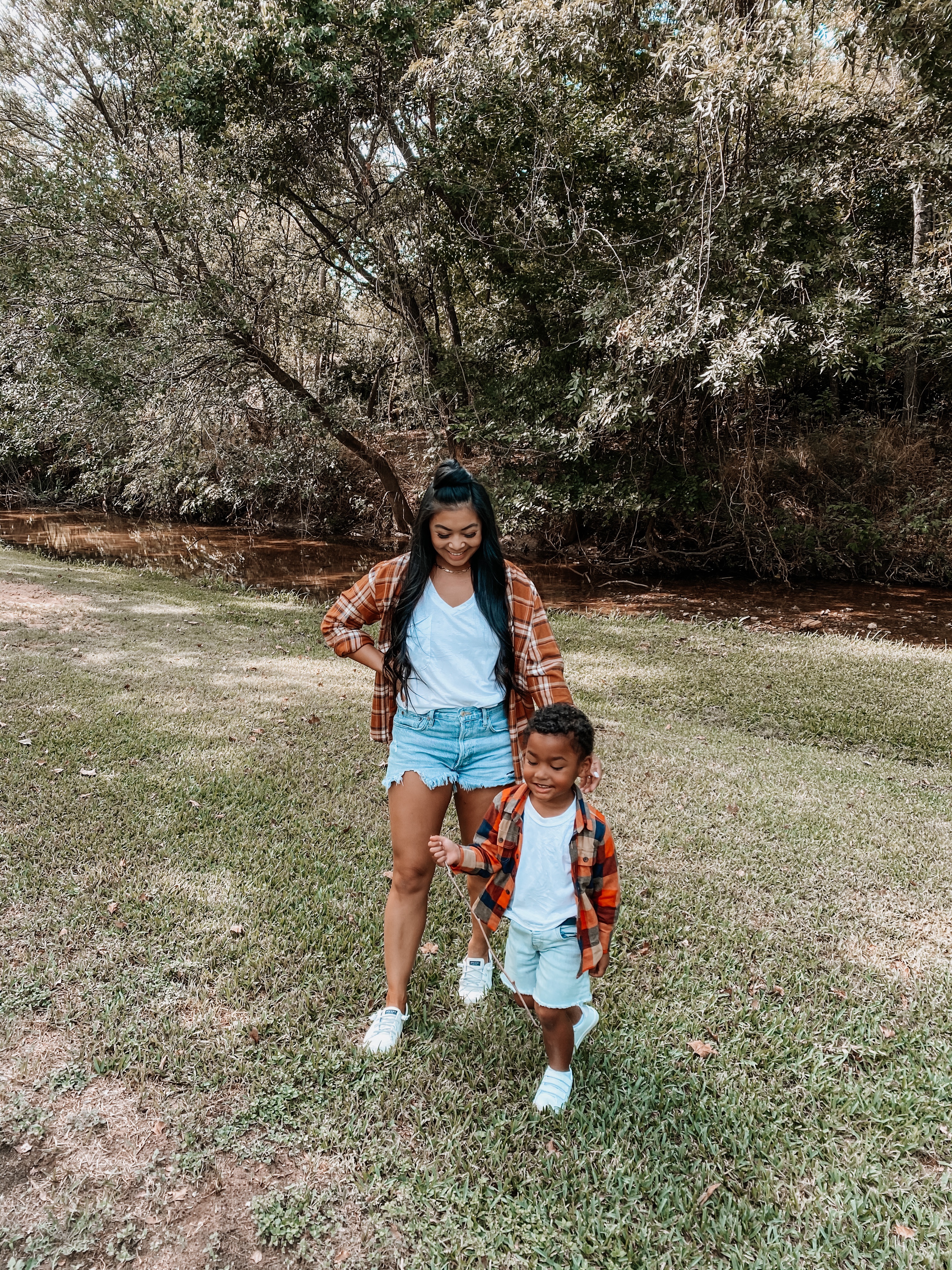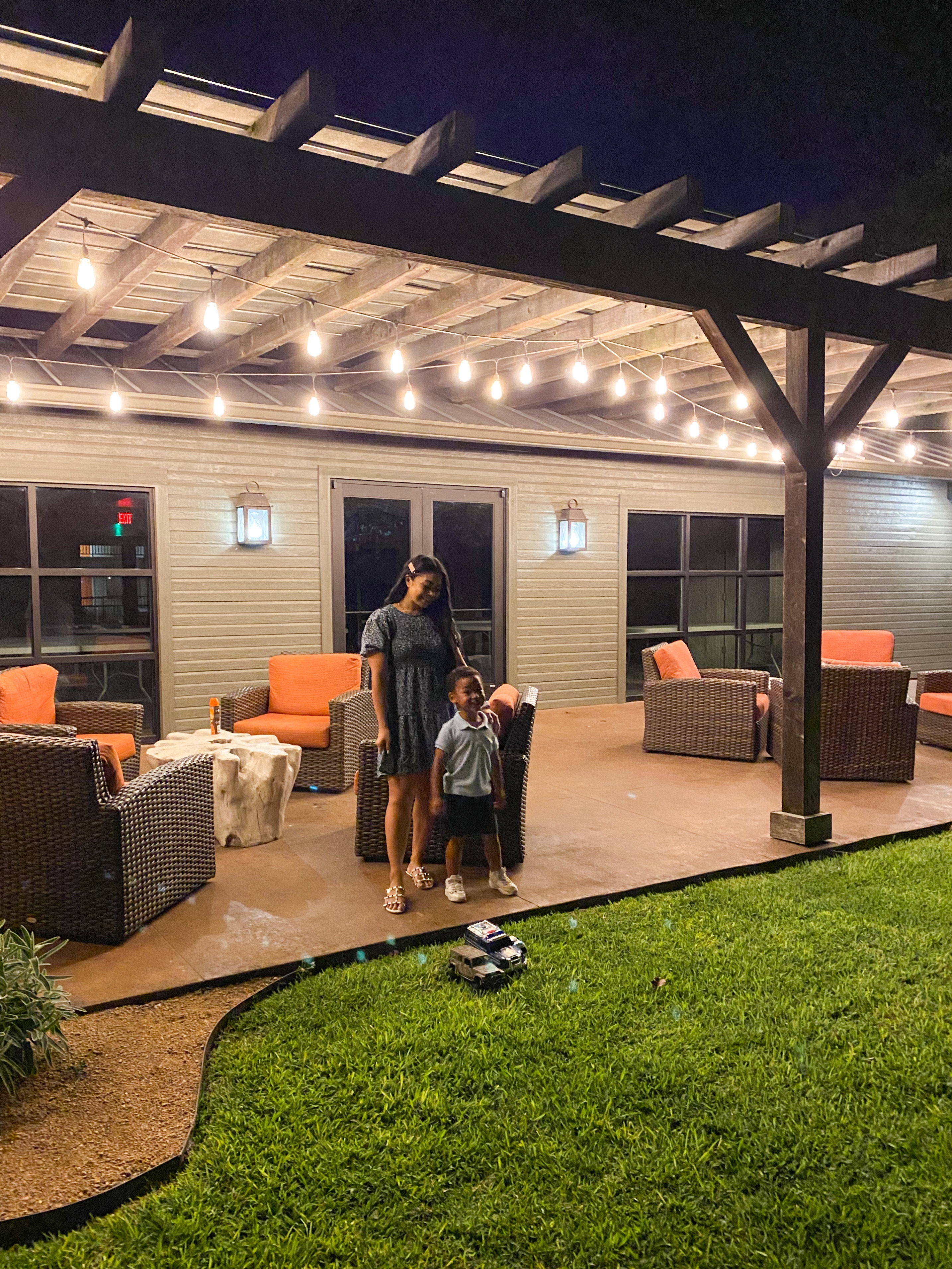 Due to Covid, they are not serving hot breakfast but they did have some grab and go items like yogurt, cereal, fruit, bottled drinks, etc. But again we were so close to Main street it was an easy walk to all the breakfast spots!
The first evening we arrived we walked to have dinner at the family friendly restaurant, Tubby's. They usually have a fun playground area for kids open but it's currently closed for use right now. We sat at a nice open space outside though so Landon was dancing all night to the music they were playing LOL. We ate SO much this night because the appetizer menu was so good! Oh and don't forget to try the Frose' 🙂 The fish and steak tacos are the bomb.com as well!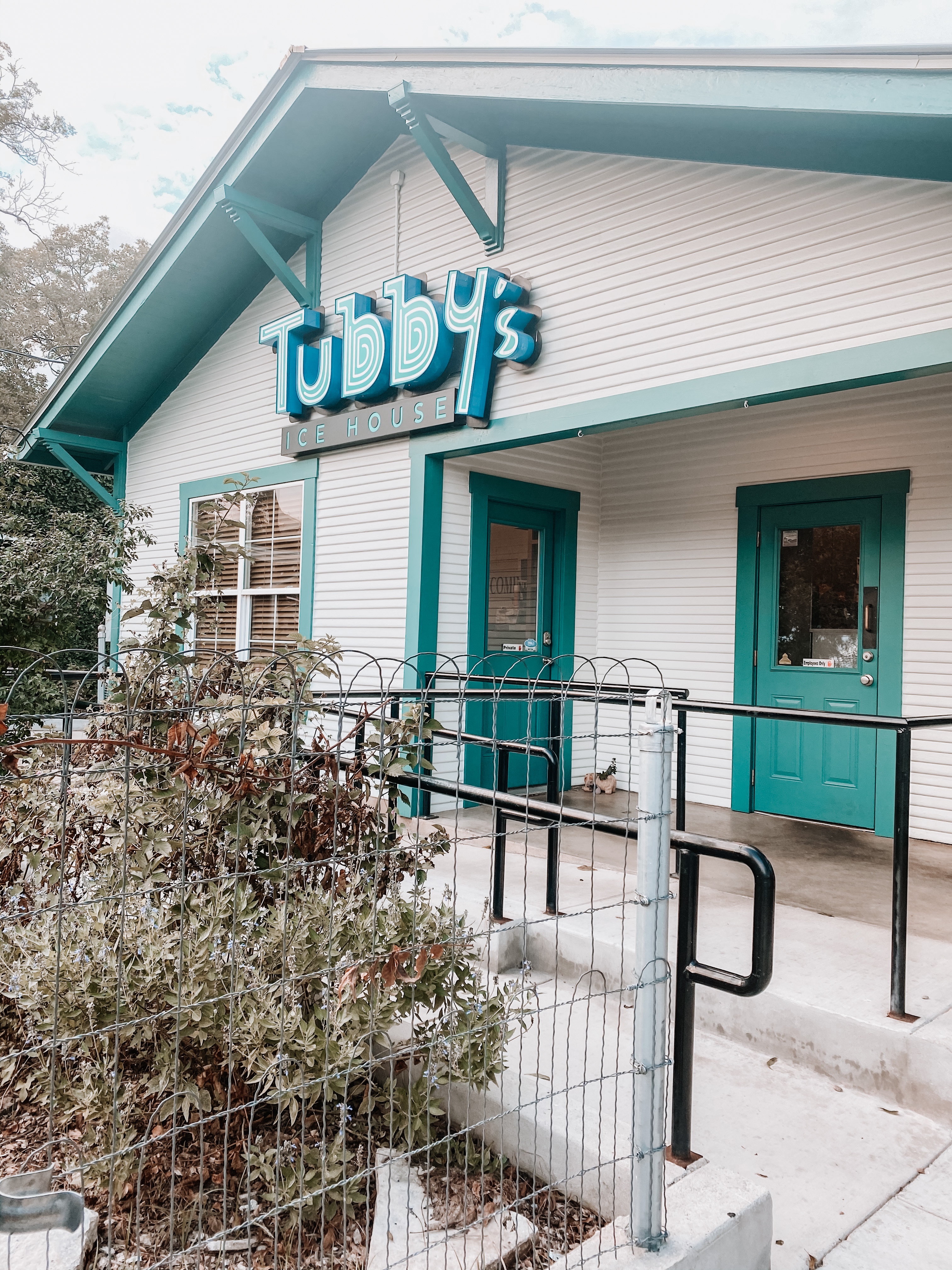 Day One In Fredericksburg, Texas
Breakfast at Caliche Coffee: Ummm, coffee is AH-mazing ya'll and Brandon really enjoyed their avocado toast! You can dine in but they are also super fast so if you wanted to grab something quick, this place is great!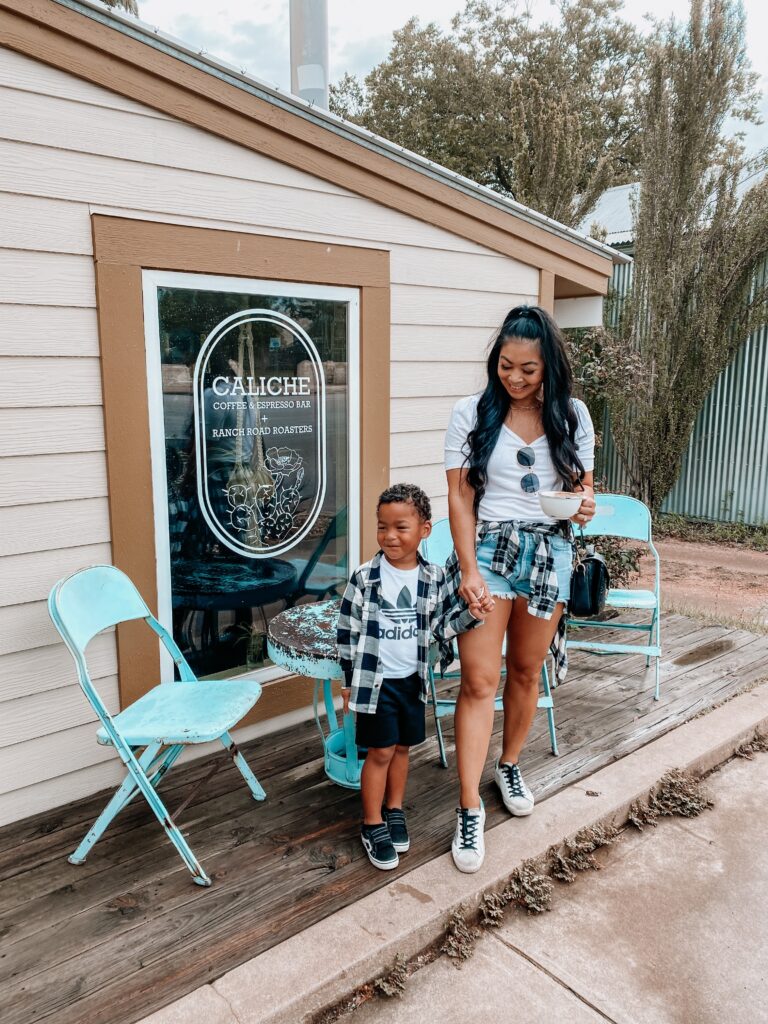 Morning Hike At Enchanted Rock: I highly recommend doing this while you are in the area! I didn't know if Landon would love it but he actually loved it the most LOL. You can go at your own pace and hike as high up as you want! There's over 8 miles of hiking trails, rock climbing and nice picnic areas. The views are stunning and the exercise will make you feel less guilty about all the good food you are going to enjoy while in Fredericksburg.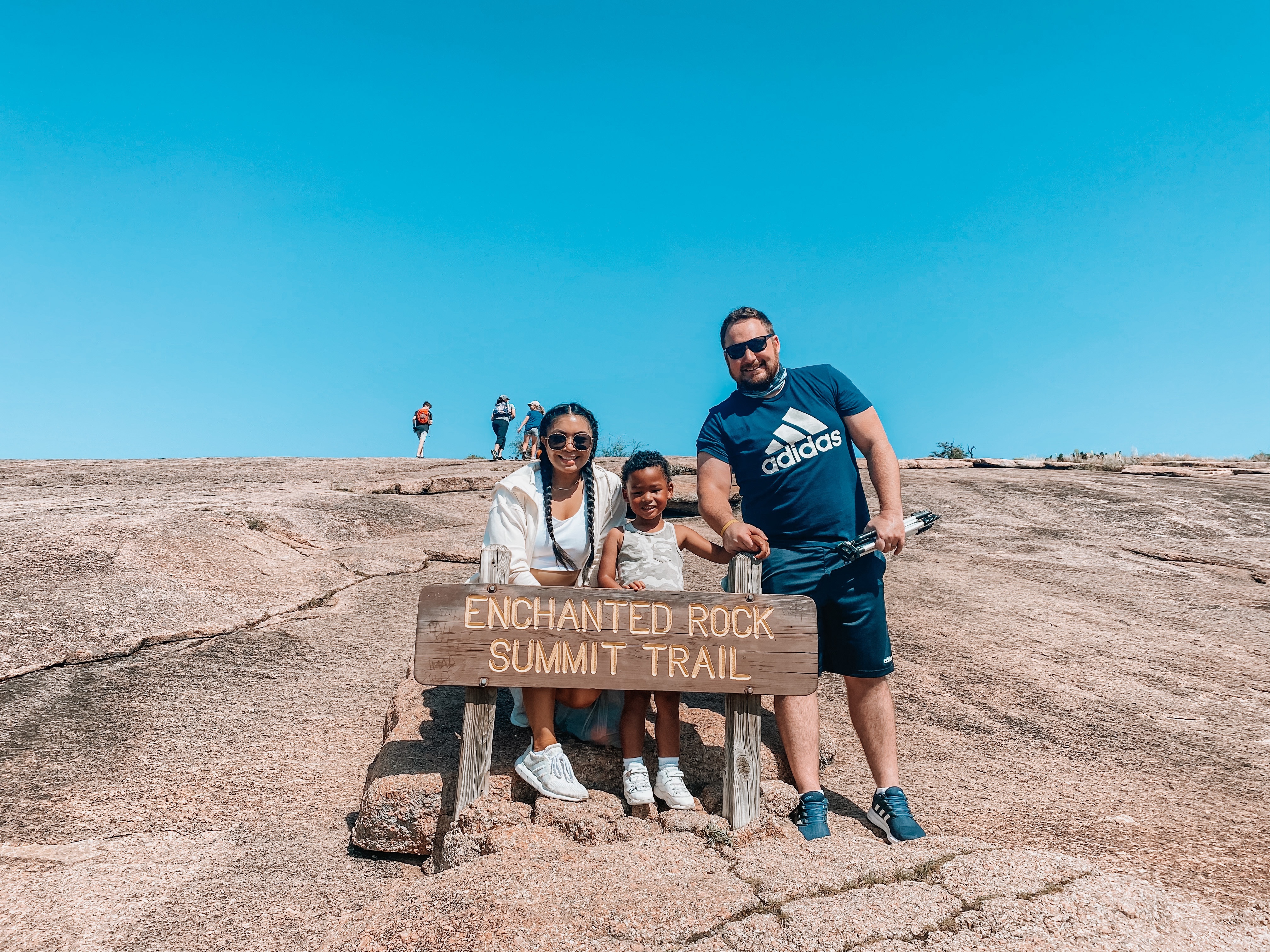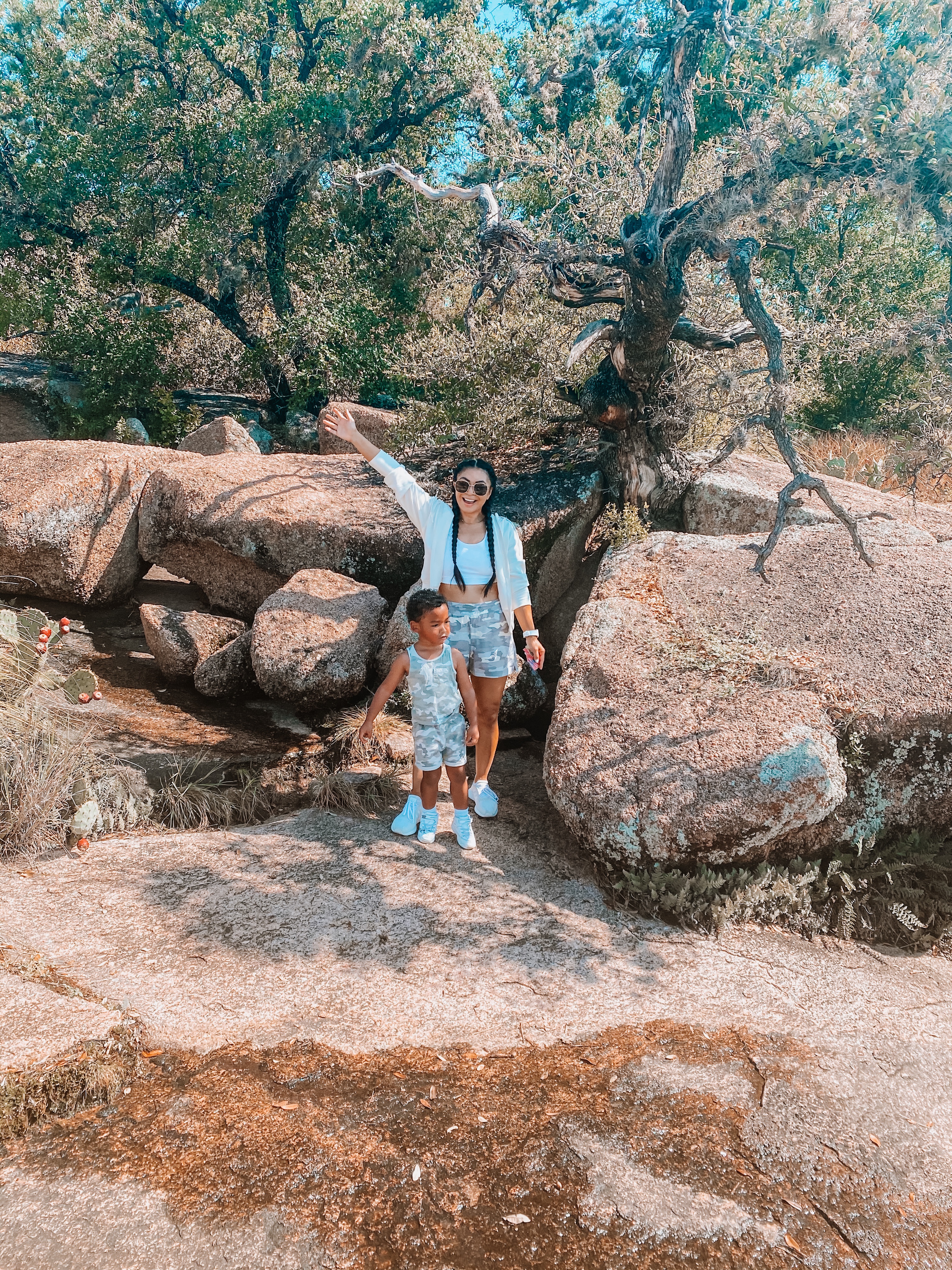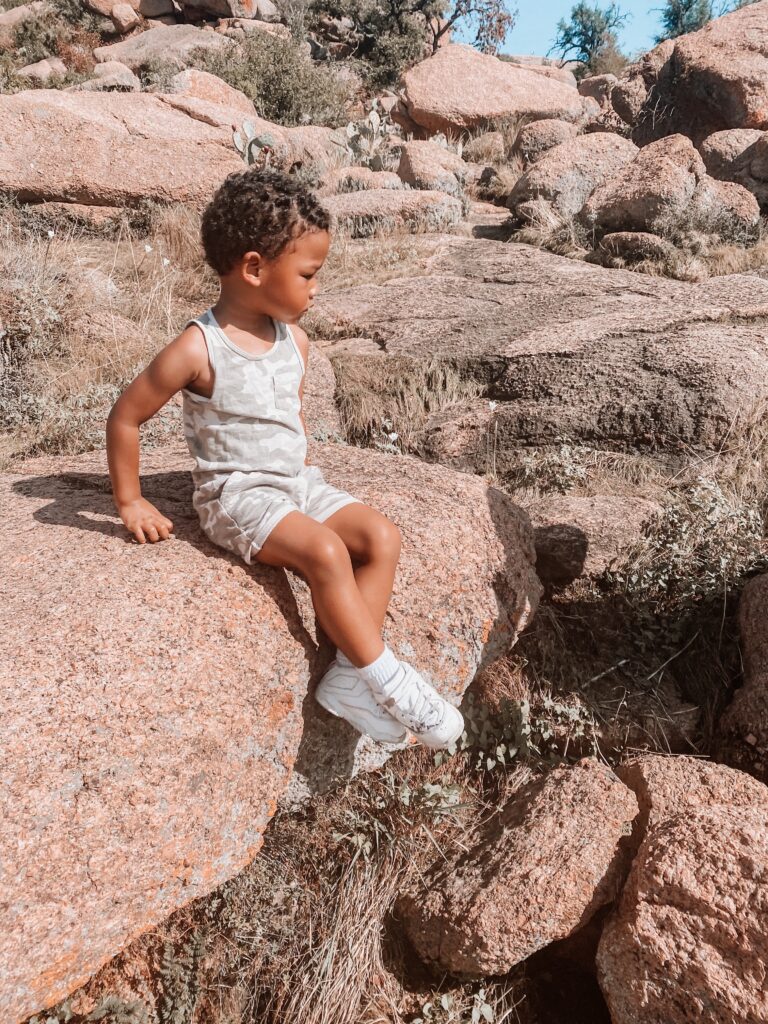 Lunch at Clear River Ice Cream and Bakery: Instant fun vibes when you walk into this 50's diner style restaurant. They serve a pretty extensive lunch menu that includes homemade soup, sandwiches and brisket potatoes but their ice cream assortment is something you do not want to pass up! They have more than 75 flavors and soooooo good! They open at 11am everyday.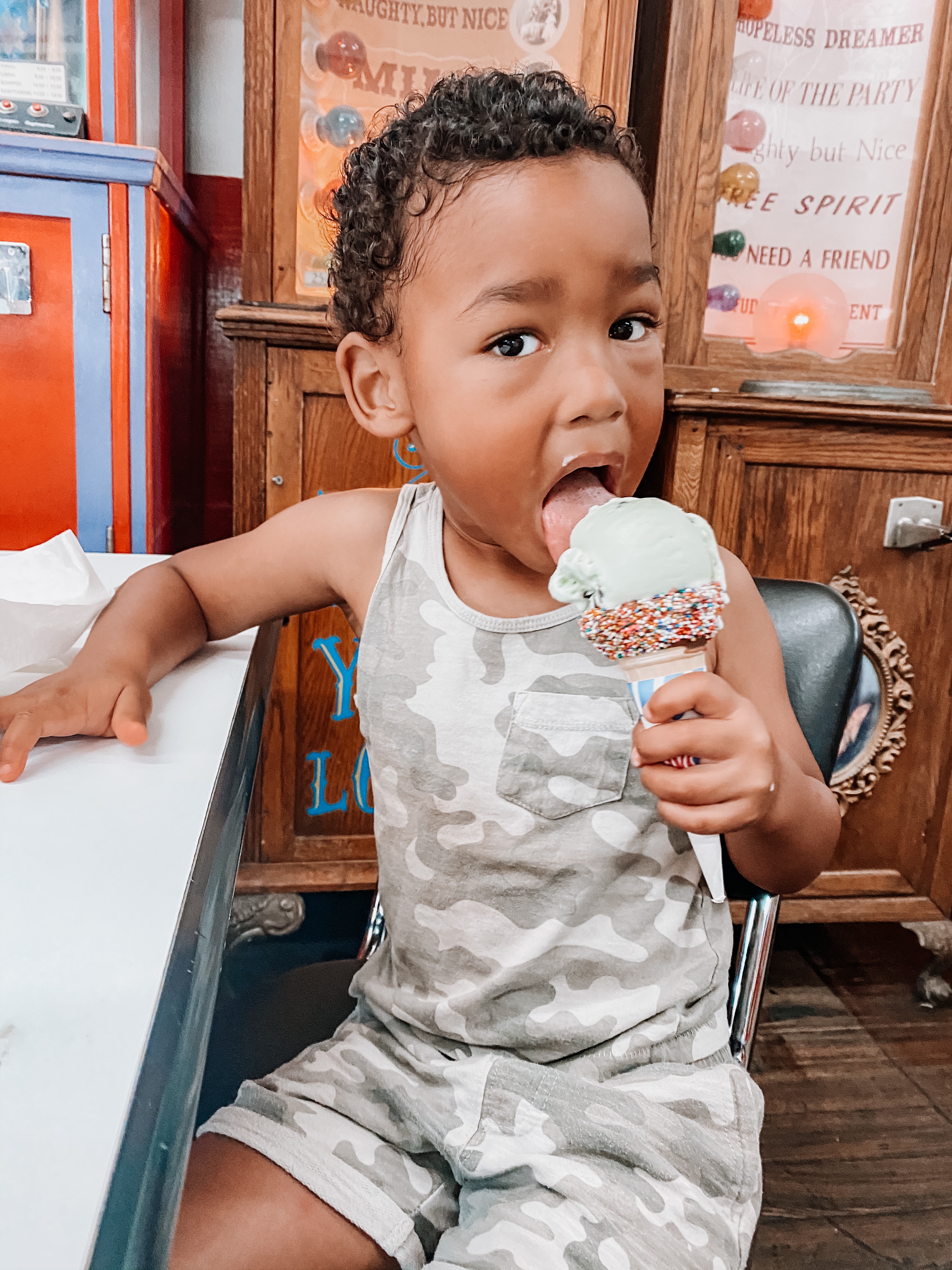 Shopping: So many great shops but my favorites were Circle E Candles, Gypsies & Cowgirls, Liebeskind Children's Boutique and Rustlin Rob's.
After a morning of hiking and shopping we went back to the hotel and enjoyed the pool at Fredericksburg Inn.
Dinner at Burger Burger: A family friendly restaurant also walking distance from the hotel. If you like burgers, this place is definitely a must try! I got the Farmhouse Burger minus the bacon and ham but it was topped with a fried egg, arugula and cheddar cheese. So dang good! Brandon got the Chop House which was a 10oz prime rib burger and it was huge. I didn't know how he was going to eat it but he did LOL
DAY Two IN FREDERICKSBURG, TEXAS
Breakfast at Emma + Ollie: You can dine in to enjoy a full menu of pancakes, avocado toast, hot sandwiches and more. You can also grab some breakfast tacos and yummy pastries to go! Their dine-in area is currently closed but the outside patio area was open to sit.
Visit the Pioneer Museum: Definitely a must see when in Fredericksburg. Learn the extensive history of this German town on a self guided tour. You can stroll through at your own pace. They also have a fun scavenger hunt activity to get your little ones involved and engaged in the tour.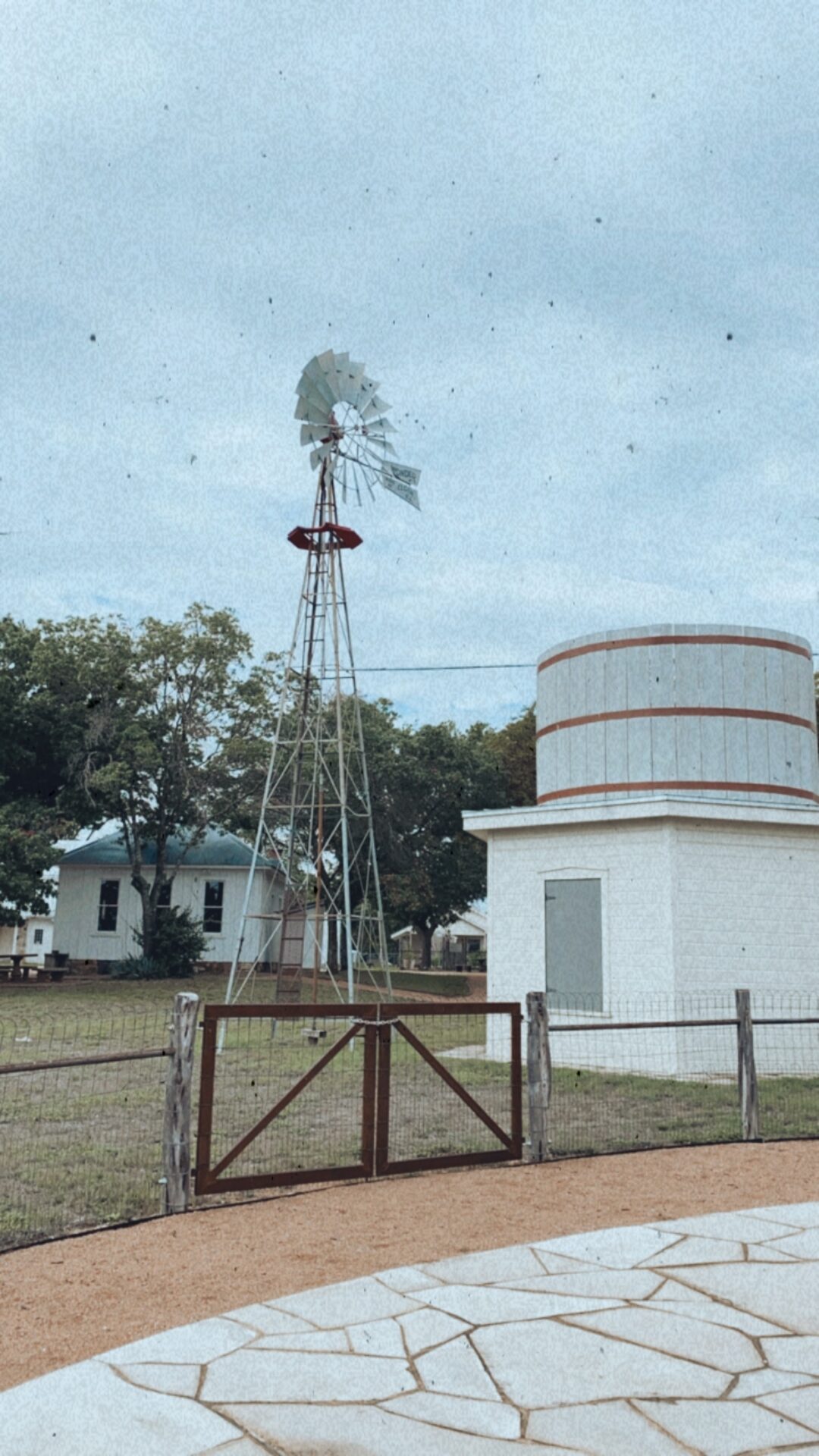 Visit the Pacific War Museum: This was right around the corner from our hotel and since museum's are totally Brandon's thing we decided to stop in. The Pacific War Museum is over 55,000 square feet of exhibit space showcasing the human story of World War II in the Pacific.
After the museum we did a little more shopping, grabbed some bottles of wine to take home and then headed home back to Houston! We had a blast during our little family weekend in Fredericksburg. We will definitely be back for the wineries soon!