Rounding up last months top ten sellers! Lots of cozy wear and kid's toys. That basically sums what we have all been up to! 🙂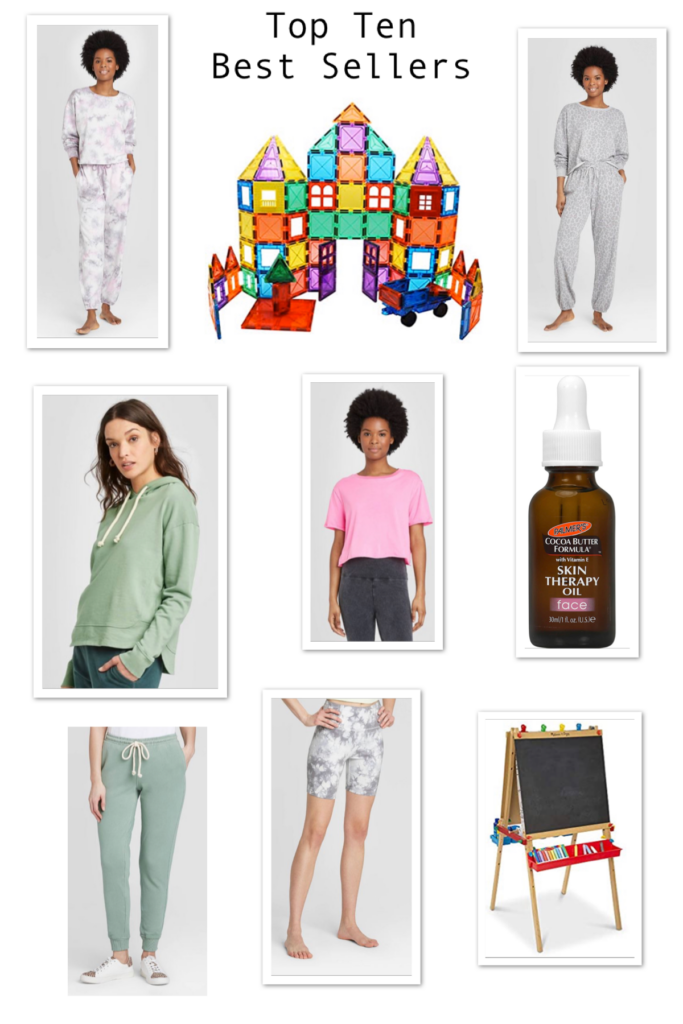 Target Hoodie | I wear a small
Target Sweatpants | I wear a small
Magnet Tiles | Everyone in our house loves these and I just saw some of our friends using them on their garage door. GENIUS! Totally going to show Landon that!
Skin Oil | I love this skin oil better than any others I have tried and I've tried quite a few! Definitely worth tryingo for under $10!
Hot Pink Tee | Wearing a medium. Loving all of the bright neon colors this season!
Tie Dye Shorts | I wear a medium. These have definitely been on repeat for me.
Landon's Art Easel | It is a chalkboard on one side and marker board on the other.
Tie Dye Sweatshirt | I wear a small
Tie Dye Sweatpants | I wear a small
Leopard Print Sweatpants | I shared the matching tee a few weeks back but I will link the matching sweatshirt here as well.
I hope ya'll are having a great week so far and staying positive despite our current situation! We have our up's and down's but definitely thankful we are healthy! Sending you guys all a virtual hug! We are all in this together!