This is a sponsored post written by me on behalf of Pantene. All opinions are 100% mine.
What would I do without the life and beauty advice from my mama? I would probably have no eyebrows, damaged hair and sun damaged skin! I admit that I took part in way too many beauty and skincare trends back in the day that I regret LOL. Thankfully my Mom was there to rescue me!
Today I am sharing 5 "secrets" my Mom shared with me growing up and still apply to this day!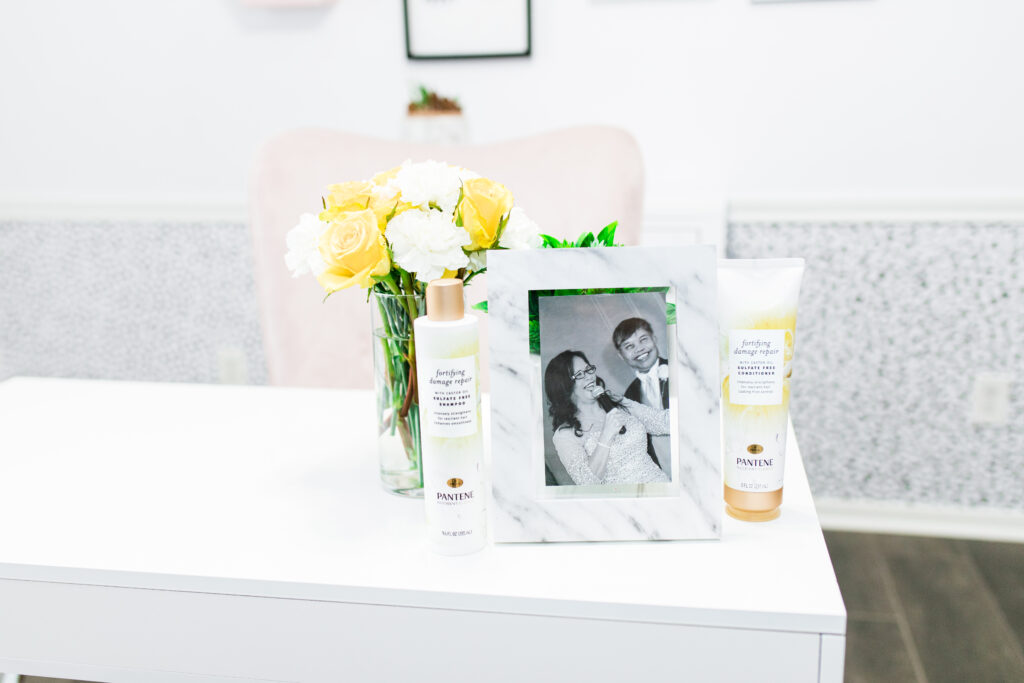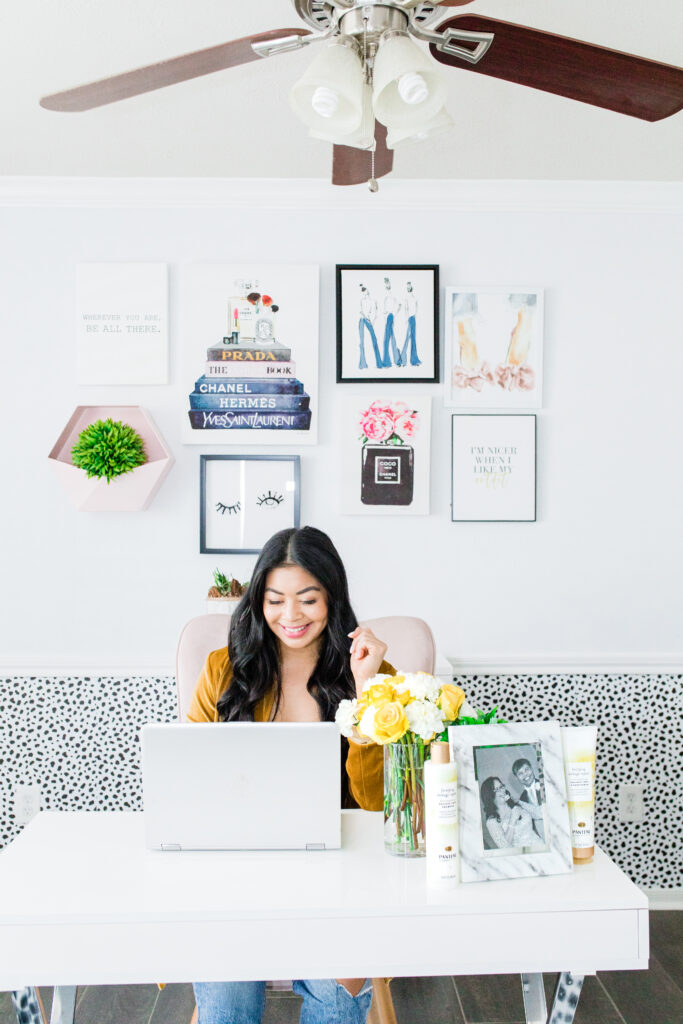 5 Secrets My Mom Taught Me
Castor Oil Can Be Used to increase hair growth – The first thing she handed me when I overplucked my eyebrows! Castor Oil has become all the rage the past few years, but my mama knew about this secret weapon back in the day!
Wrapping A Pair of Pants Around Your Neck To Check If They Fit Without Trying Them On – Yes this seriously works! For example, if you are in a store and really don't feel like trying on a pair of pants, skirt or shorts (basically anything with a waistband) you just wrap the waistband part around your neck! I do this all the time in the store and Brandon gets so embarrassed LOL. But it's either that or wait for me in the car while I am trying on all the things hubby! Haha!
You Don't Need Expensive Products To Have Great Skin or Hair – My Mom used drugstore skincare and makeup brands 99.9% of the time. For as long as I can remember our family used Pantene shampoo and conditioner products and the thing I get most complimented on is my hair! Also, I must say my Mom and Dad's hair is goals! Still super thick and healthy as ever. I would definitely take all the hair advice from those two!
Use Baby Powder to Soak Up Any Hair Oils – My mama making dry shampoo, dry shampoo, before it was even a thing! Maybe that's where I got my love for dry shampoo ?
SPF. SPF. SPF – Tanning beds and laying out in the sun all day were like my favorite things to do when I was younger and basically had nothing else to do. My Mom would always get on me about being in the sun and "ruining my skin". She would always tell me to slather on the sunscreen and cover my face if I was going to be in the direct sunlight for a long period of time. I am so glad I finally took her advice! If you ever see my Mom at the beach she's safely covered in SPF with a big hat and possibly under an umbrella. Now I know why no one believes she is 68!
Not only am I super excited to be partnering with Pantene to talk to you guys about their new Nutrient Blends line but I really love that they asked me to share more about the person who inspired my beauty routine. My Mom. She has always taken such great care of herself and us. She is such a great role model in that she knows the meaning of hard work, but also the importance of self-care. Self-care doesn't mean spending hundreds of dollars at a spa. It could simply mean putting on a face mask while you binge your favorite show at home (hers is Filipino drama and mine, Real Housewives ?) or applying a hair mask while you get through your afternoon emails.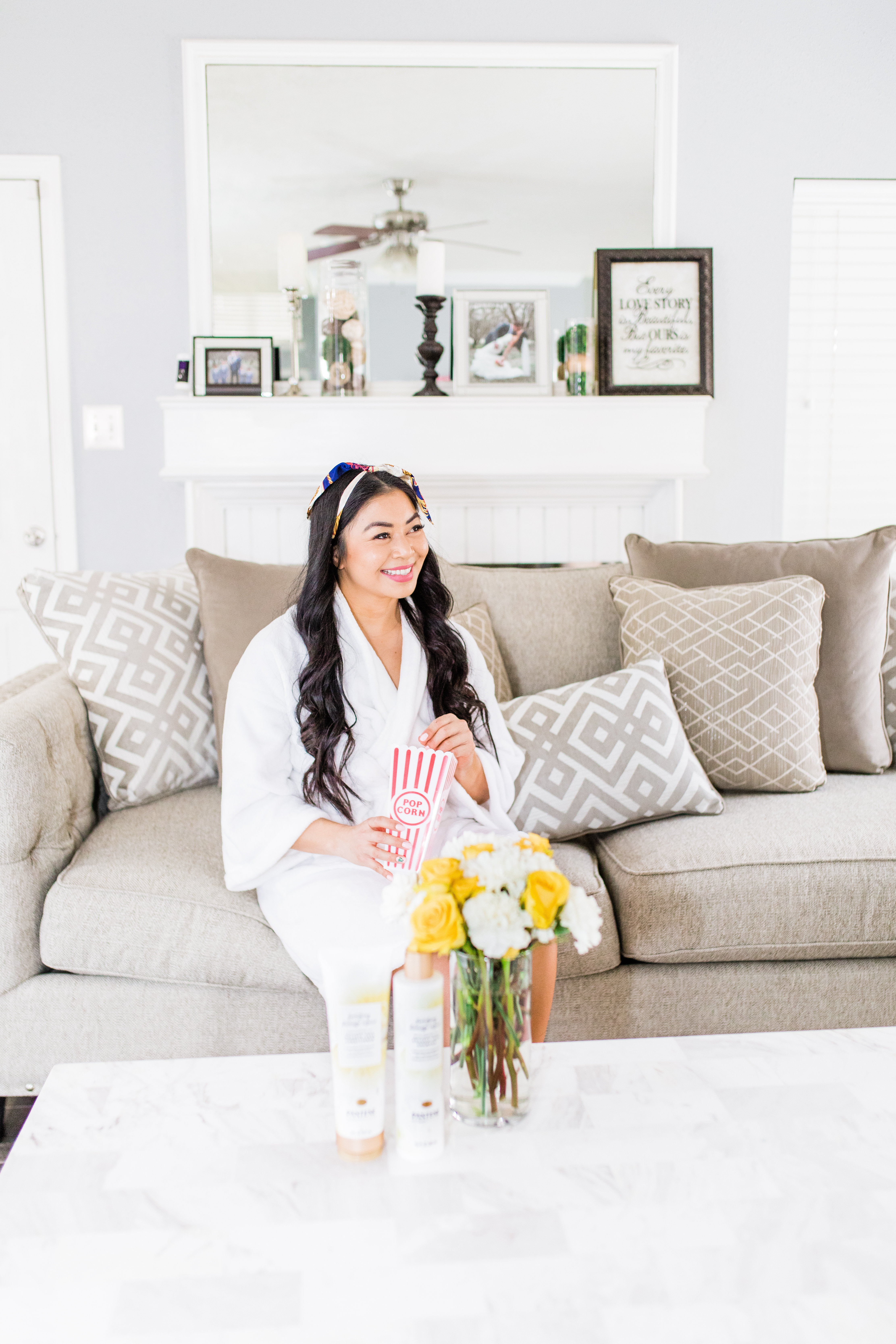 For as long as I can remember, we have always used Pantene shampoo and conditioner products. As I got older, I would always try out new brands and products but I always find myself going back to their shampoo and conditioner! The Fortifying Damage Repair with Castor Oil duo that I have been using lately is free of sulfates, parabens, dyes and mineral oil. It has a blend of pro vitamin B5, antioxidants and castor oil. The formula strengthens to protect from damage and frizz for healthy looking hair. I feel like this shampoo and conditioner gives my hair more hydration in return a healthier shin and less frizz. I mean who doesn't want less frizz?! You can shop these products by clicking here.