Happy Friday beautiful friends! I know I am always excited about Red Dress Boutique deliveries but the dresses in this recent one is giving me all the heart eyes x a million! It's a mix of special event dresses that we will be able to wear once all of life's special celebrations resume (so be sure to pin those!) and some casual pieces to spice up your everyday wardrobe for your rounds around the neighborhood 🙂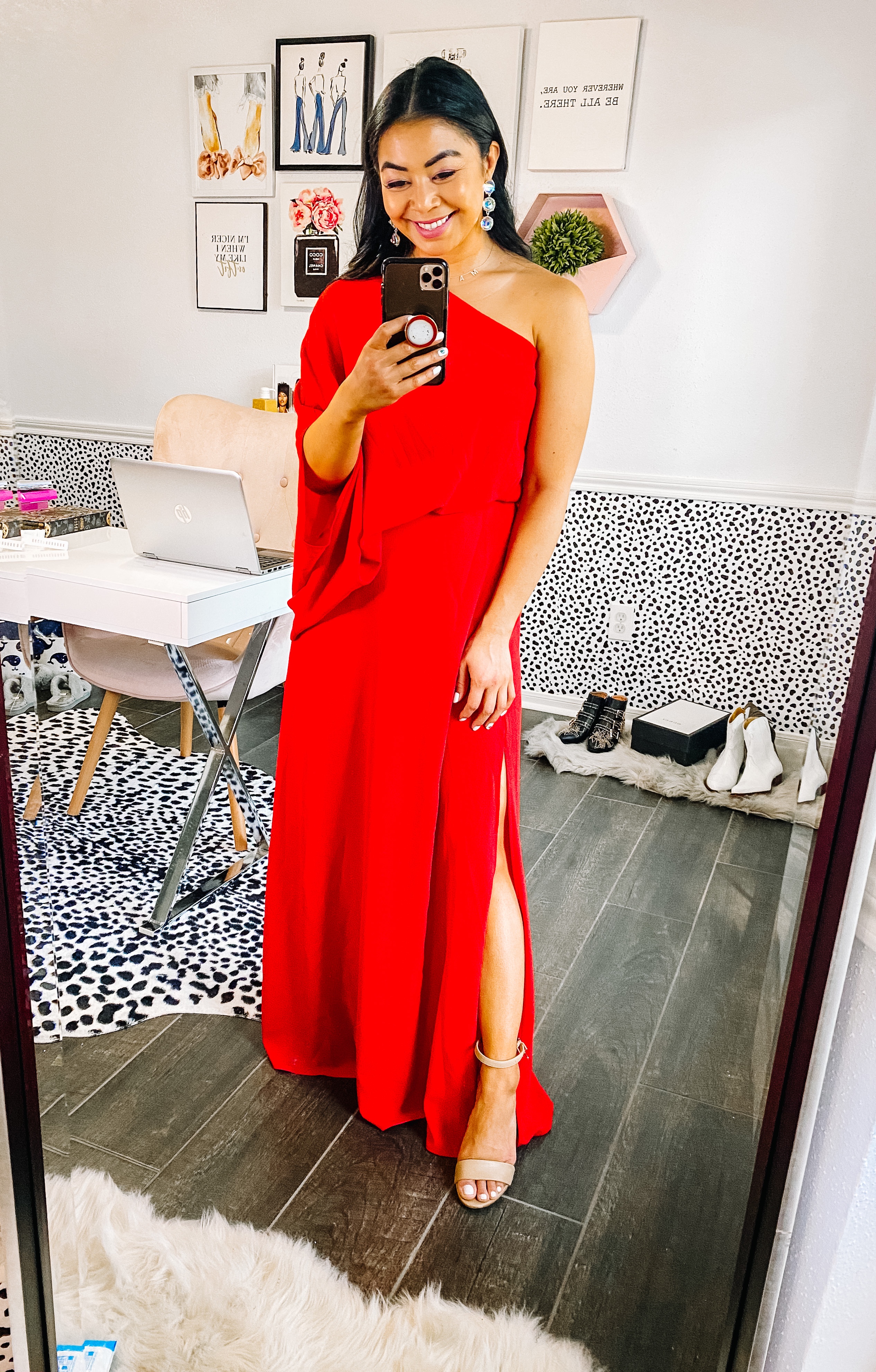 One Shoulder Maxi Dress | Wearing a medium
This dress will make you feel like a million bucks! And it's only $60! It also comes in hot pink, black and white. I seriously could not love it more! Sadly, I know so many of ya'll had to postpone major life celebrations like weddings 🙁 but soon enough we will be able to continue on with all those happy moments and you'll want to look your best! This is where this beauty comes in. Until then, if you see a girl checking her mail in a beautiful gown, it me 🙂 I got the size medium and the fit and length is perfect!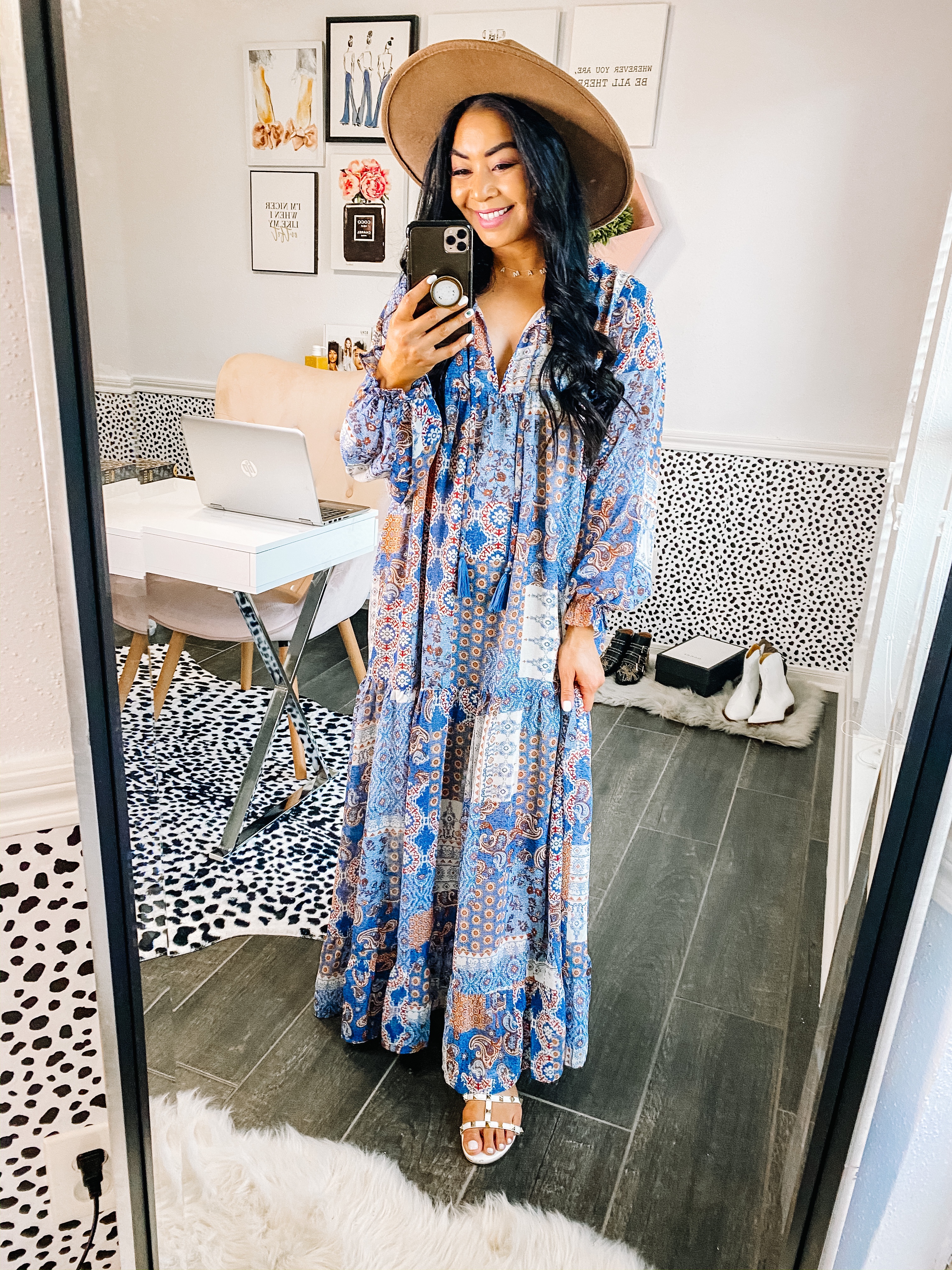 Boho Maxi Dress | Wearing a small
Oh man, this dress is giving me all the summer boho vibes and I can't wait to wear it outside of the house. I feel like this one calls for a picnic in the park field trip next week lol. And when I say park, I mean that open field in our neighborhood that allows you to hang out well beyond 6 feet away from people 🙂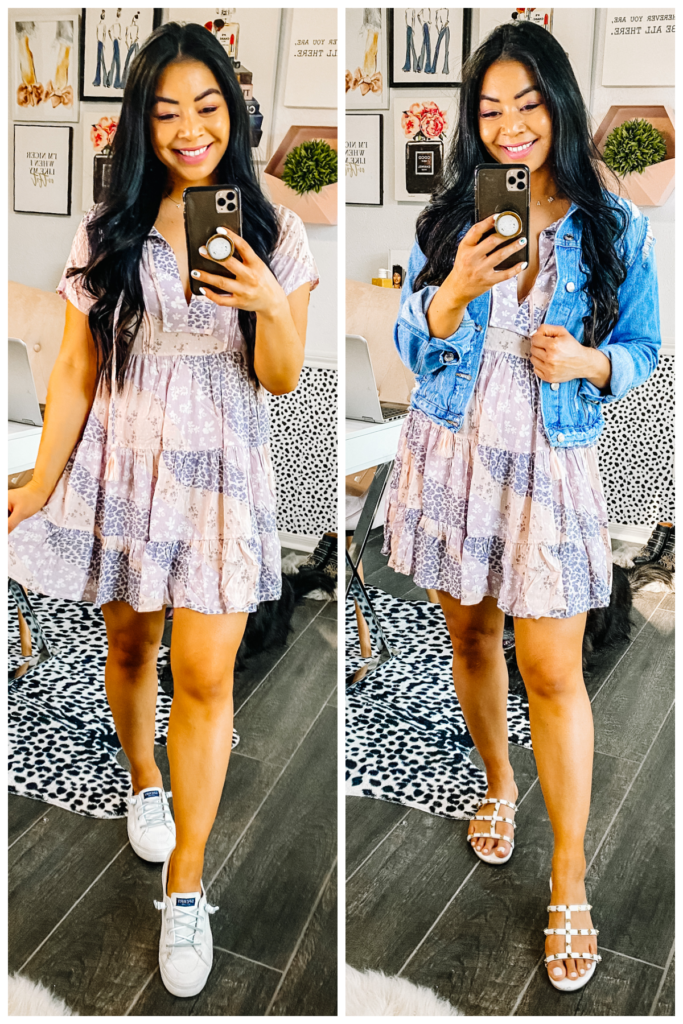 Mixed Print Dress | Wearing a medium
This lightweight dress is super cute and perfect for hanging around the house and throwing on with white tennis shoes to take your rounds around the neighborhood 🙂 Love the blush pink and leopard print combo. This print even comes in a maxi dress form and that is really adorable too!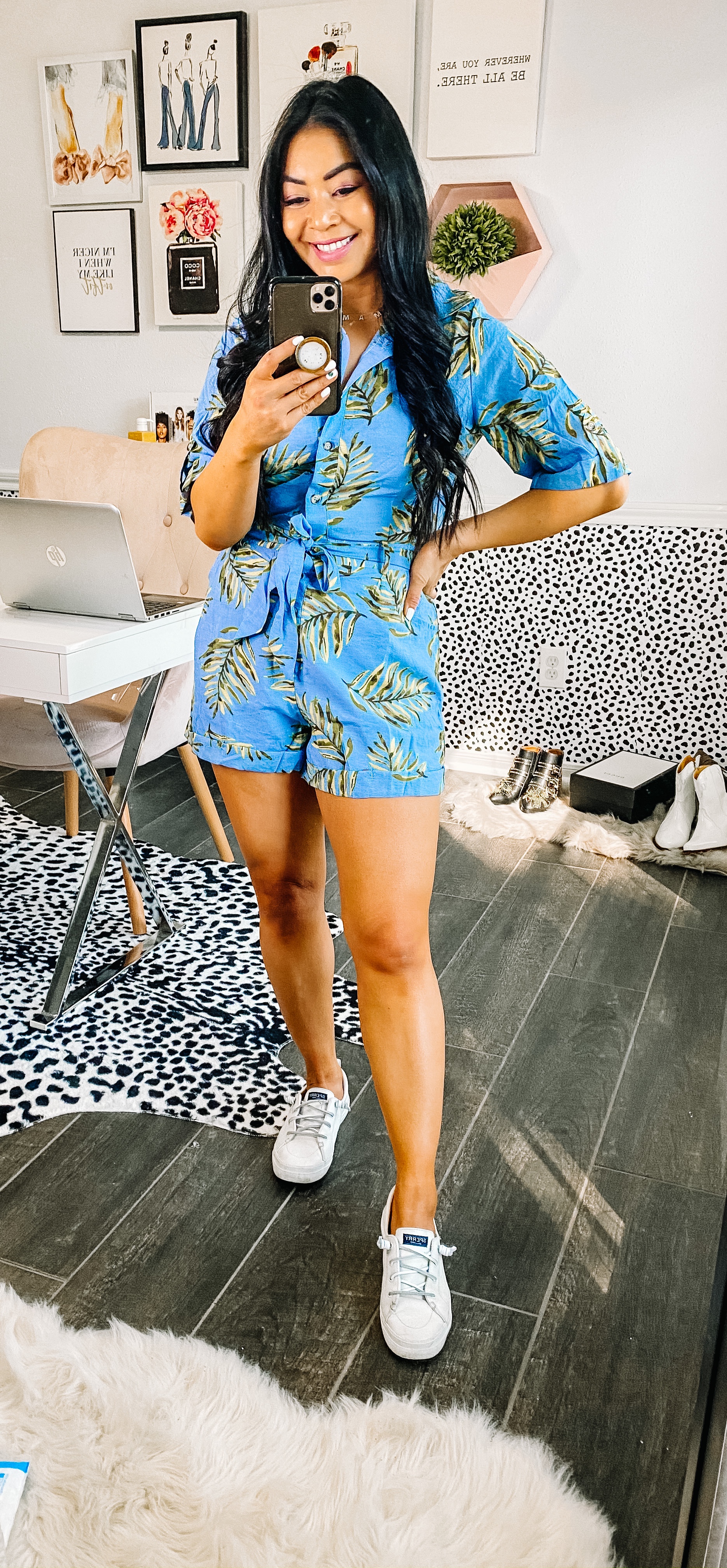 Palm Print Romper | Wearing a medium
While this palm print romper patiently waits for its vacation debut, I am sporting it out in the yard for our scavenger hunts. It made my day when one of you messaged me that when you saw me all dressed up it almost made you feel like we weren't in self quarantine mode. That literally made my day! I hope I can bring some sort of happiness to you guys everyday through my little space of the internet!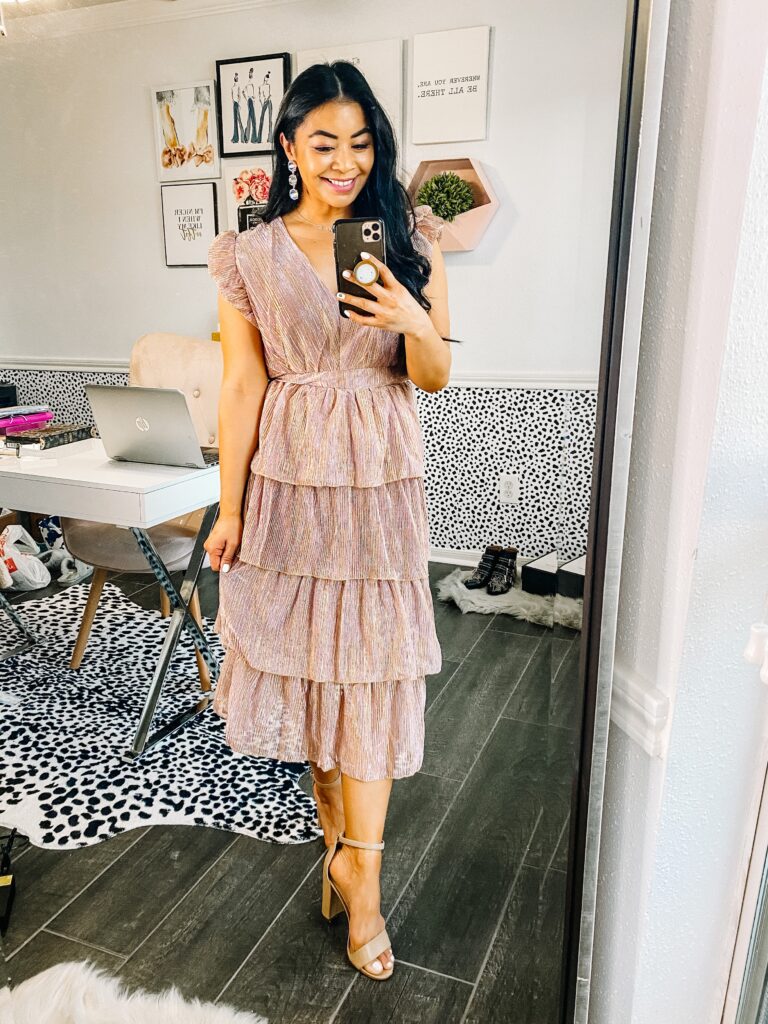 Pink and Gold Midi Dress | Wearing a medium
This dress is even more beautiful in person! It was one of the options I got for Brandon's brothers wedding that was supposed to be happening next weekend and I think it would be perfect for a summer wedding or special event you might have! The blush pink and metallic mix makes the dress look so expensive!
Z Supply Leopard Print Thermal | Wearing a small
Because we all need some leopard prints to sass up our at home athleisure looks. This long sleeve thermal top is unlined so its not hot at all. Long enough for leggings too which we all know is always a plus!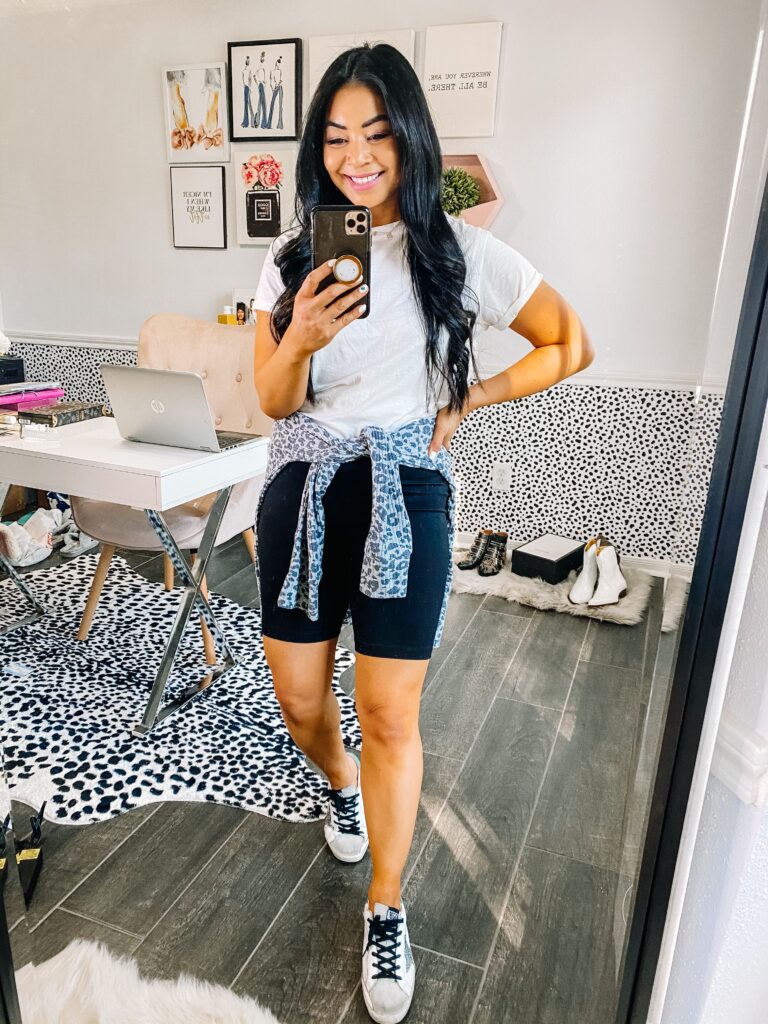 Cropped White Tee | Wearing a medium
If you are looking for a good basic top this one is a great option. It's lightweight but not see through. I love the cuffed sleeve detail and also its somewhere between a cropped length and regular length which is perfect if you aren't usually into cropped tees!

Shop all of the items featured in this post: