You all loved this dress when I shared it on the gram last week so of course I had to share it styled two ways asap!
Wear To Work: Button Down Midi Dress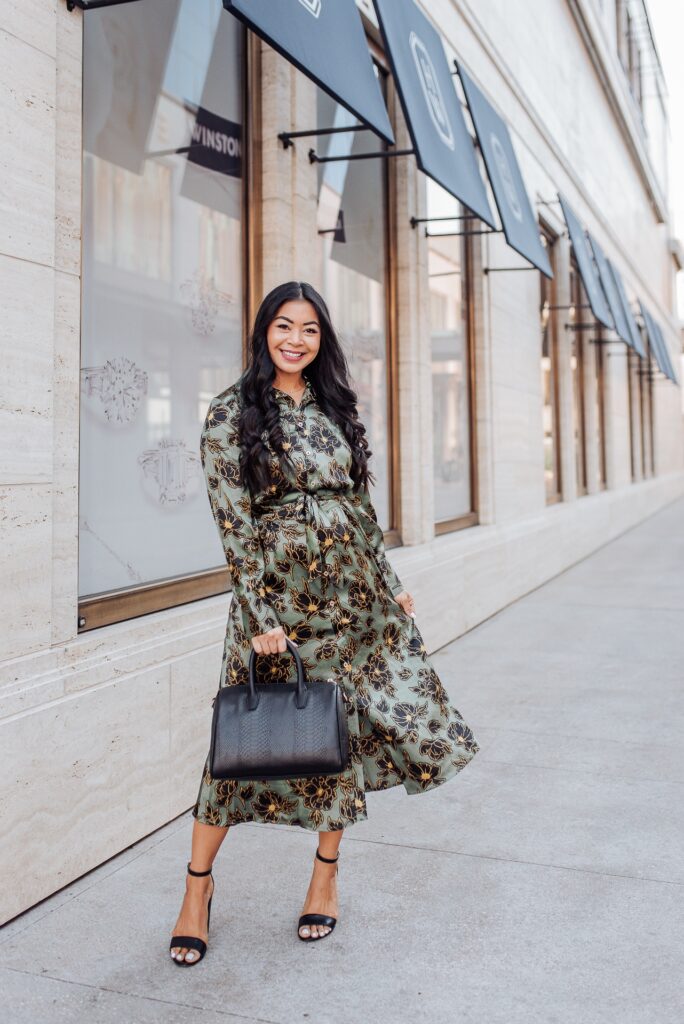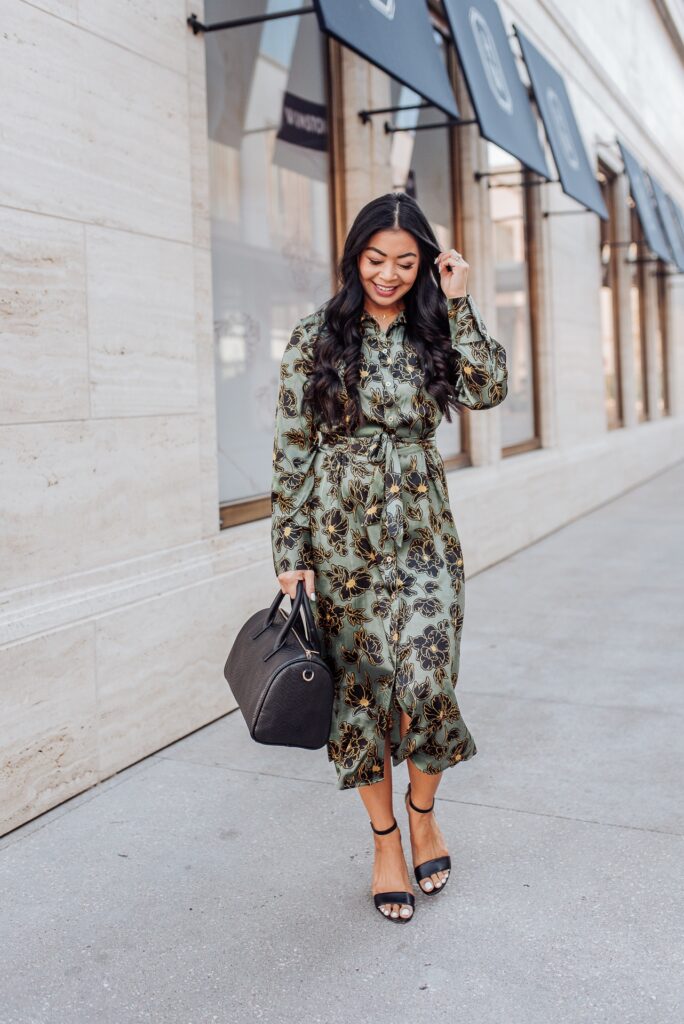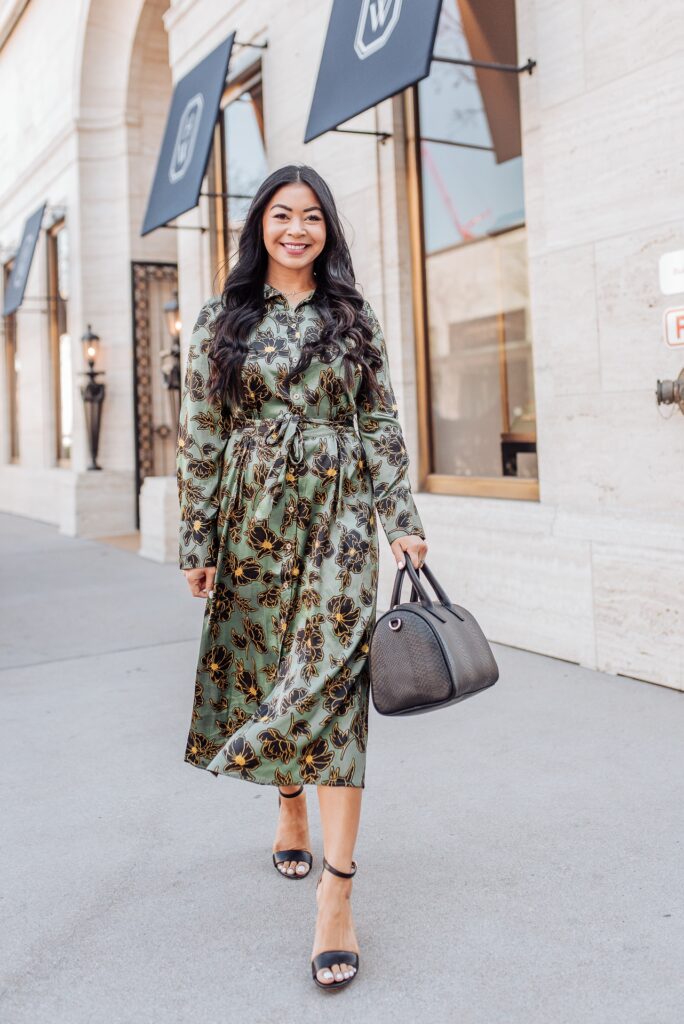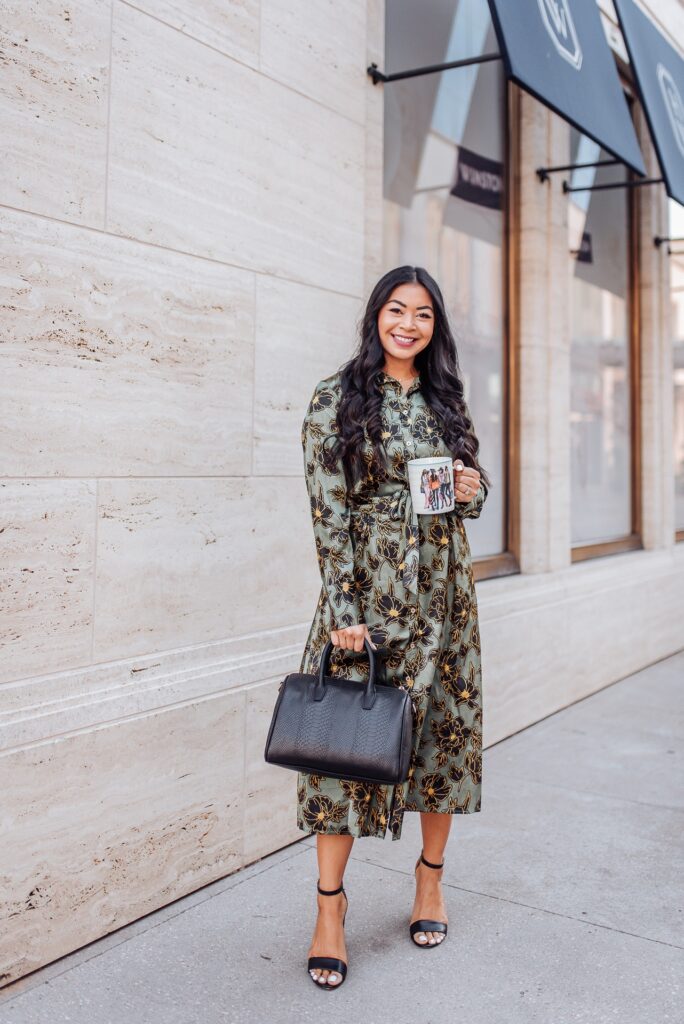 Outfit Details: Dress: Target | Heels: Sam Edelman | Handbag: sold out but linking similar one here
Wear On The Weekend: Button Down Midi Dress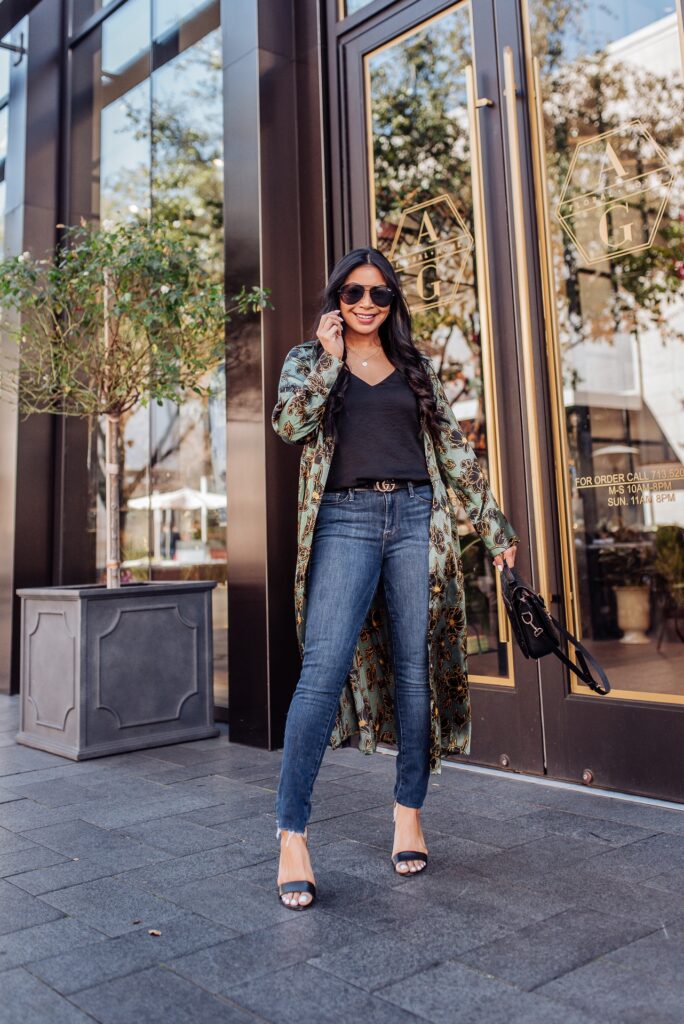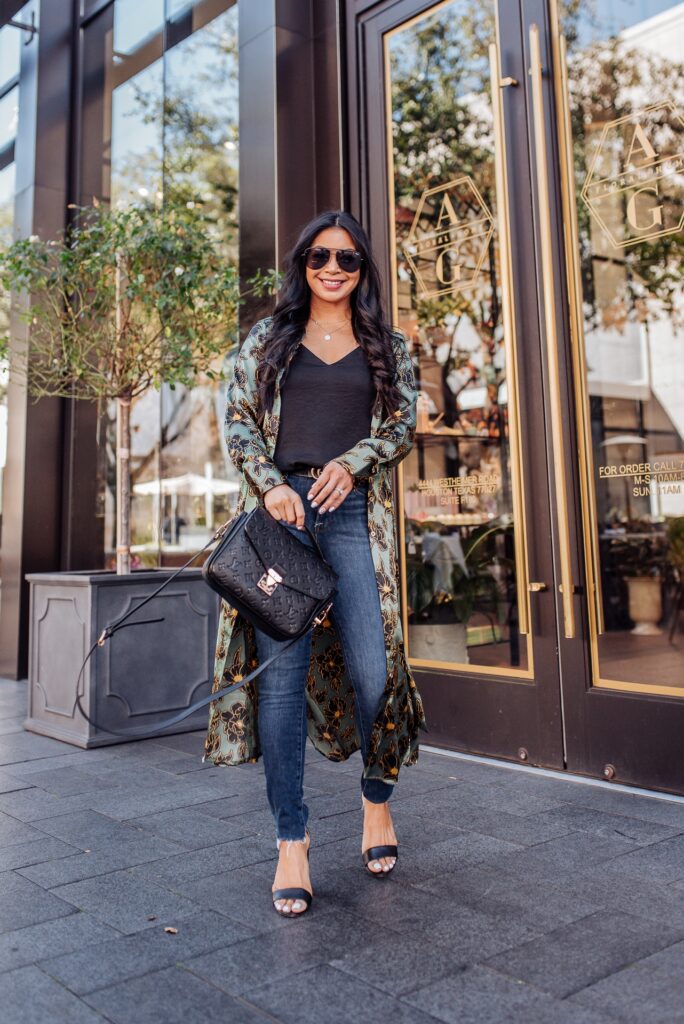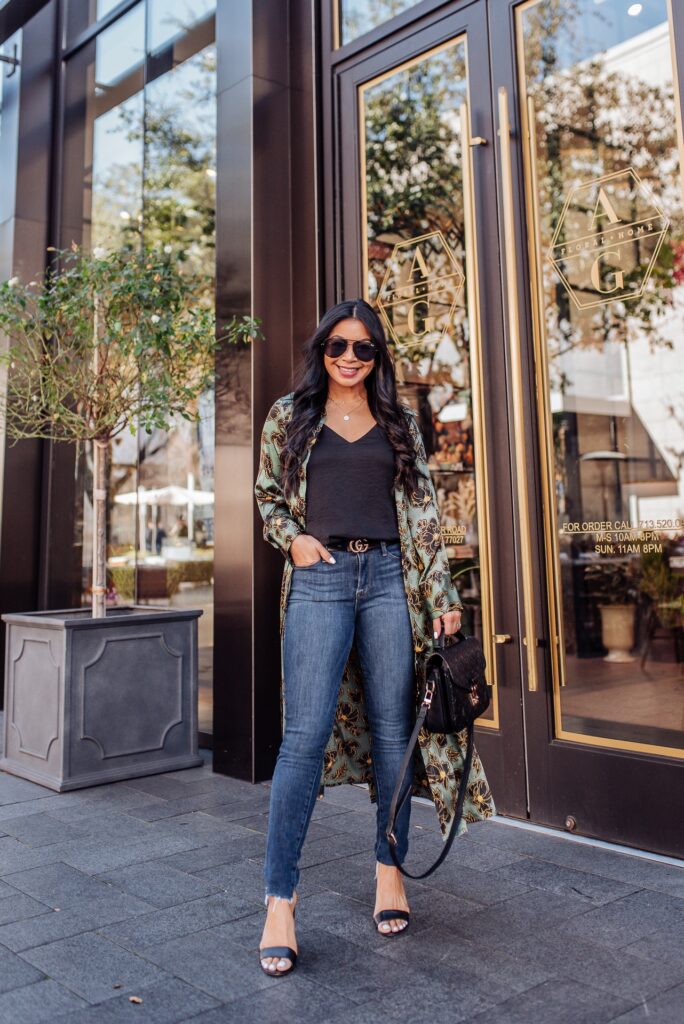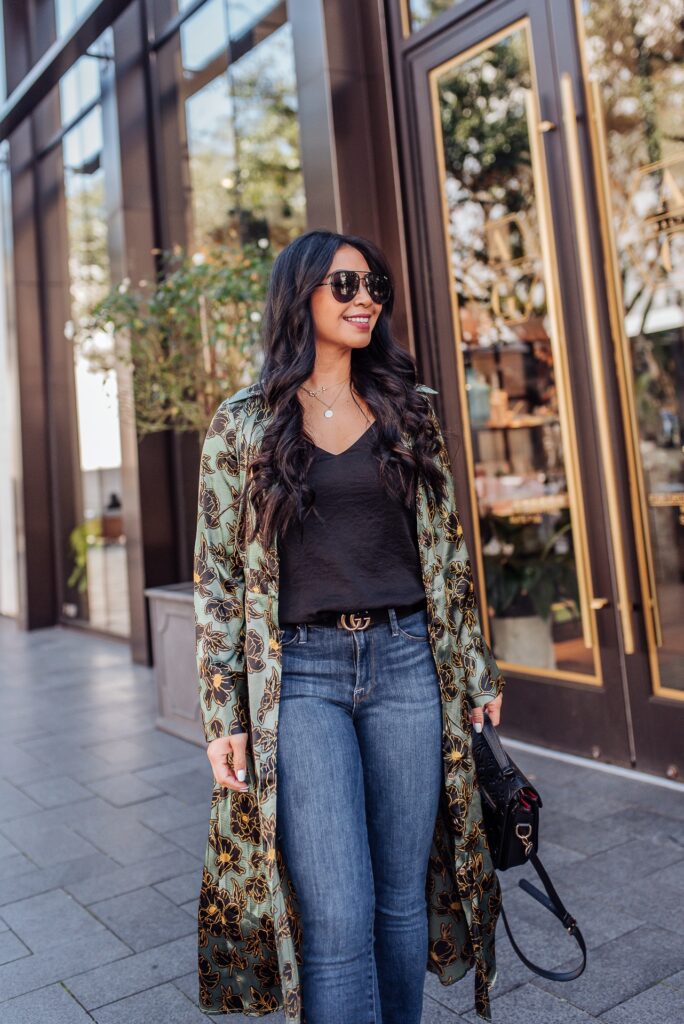 Outfit Details: Cami: Express | Denim: Good American | Duster/Dress: Target | Sunglasses: Quay Australia | Heels: Sam Edelman | Handbag: Fashionphile
If you haven't noticed already, I do miss working with my old team quite a bit and I really miss mentoring and growing individuals but instead of me being sad over here 🙂 I'll be putting that energy into providing you tips that I have learned along the way! Today I am giving you 4 things to implement in your everyday work life to ensure you are killing it at the office.
4 Tips To Help You Excel At The Office
Learn Your Boss' Likes and Dislikes – The better you understand what your boss values and dislikes, the better you can perform your job to their expectations and demands. You don't have to be best friends with your boss but getting to know his or her likes/dislikes will make your life a whole lot easier. Getting to know your boss' communication style is a very important factor as well. Good communication between a boss and employee is essential for a positive working relationship.
Have A Positive Attitude – Did you know that recruiters find that a positive attitude is a trait of high achievers? Don't you want to be put in that category? Your attitude at work can determine the quality of your professional relationships, affect your productivity level and determine your overall success!
Volunteer For New Projects or Volunteer for Special Committees Your Company Might Have – I am probably one of the first people to volunteer for a fun project. And not because I am a brown noser LOL. Getting involved in projects outside of my own department was always a refresher for me. Sometimes it's nice to work on other projects that get you away from your day to day tasks. Volunteering on the American Diabetes Association at work gave me the opportunity to work with other people throughout the company that I would have never been exposed to otherwise. Another plus was that, through these relationships I was prive to other projects that were coming down the pipeline and in some cases got to be involved in highly visible company projects that were out of my department which meant getting to know more people and having the experience with working with different teams. In a company with 20,000 people, being involved in extra curricular activities can help you "get your name out there". Being involved in the ADA was very special to me but what meant more was building and growing those relationships that also helped me professionally in the long run. Also, I personally think it looks good during a performance review when you are able to maintain and excel in your duties while volunteering in other company initiatives.
Earn Your Teams Trust – How to earn the trust of your team, colleagues and boss? Be a team player by meeting your deadlines, sticking to your word, help problem solve when they come to you for advice and last but most certainly not least do not partake in office gossip. You can do all the right things but once you begin participating in office gossip, it will quickly downgrade your status. You also want to remember to show your trust in your team members. Nothing is more un-motivating than a boss who micromanages. Of course you should be periodically checking in with your team members but you should trust that they are doing their job. After all, you hired them for a reason.
If you enjoyed this post, you might like 8 Unwritten Office Rules.