Happy 2020 you guys! I was writing a check this morning and I accidentally wrote 2019! It's gonna take a while to get used to writing 2020 and yes I still write checks LOL.
This is my first post of the new year so I figured I should share what my word of the year is but first I do want to THANK YOU all so much for the love on my last post of 2019, I Did A Thing. Leaving a job I loved so much was definitely a difficult decision but I know it was the best one for my family. I will definitely be talking about it more in Instagram stories in the upcoming weeks but clearly it's taken me 4 months to process all the feelings! I promise more is to come!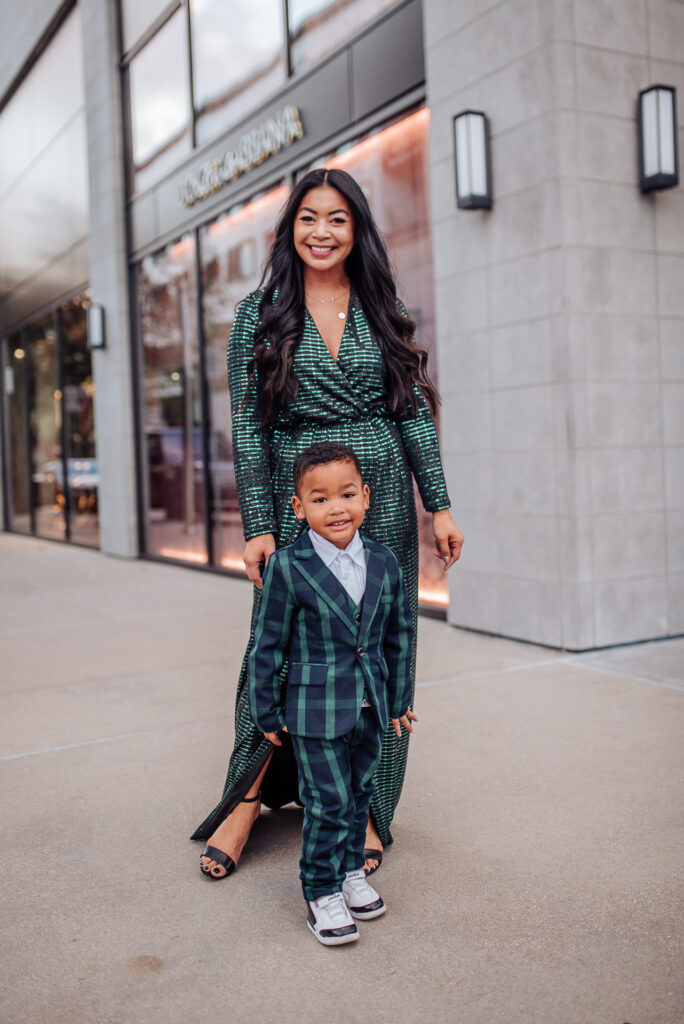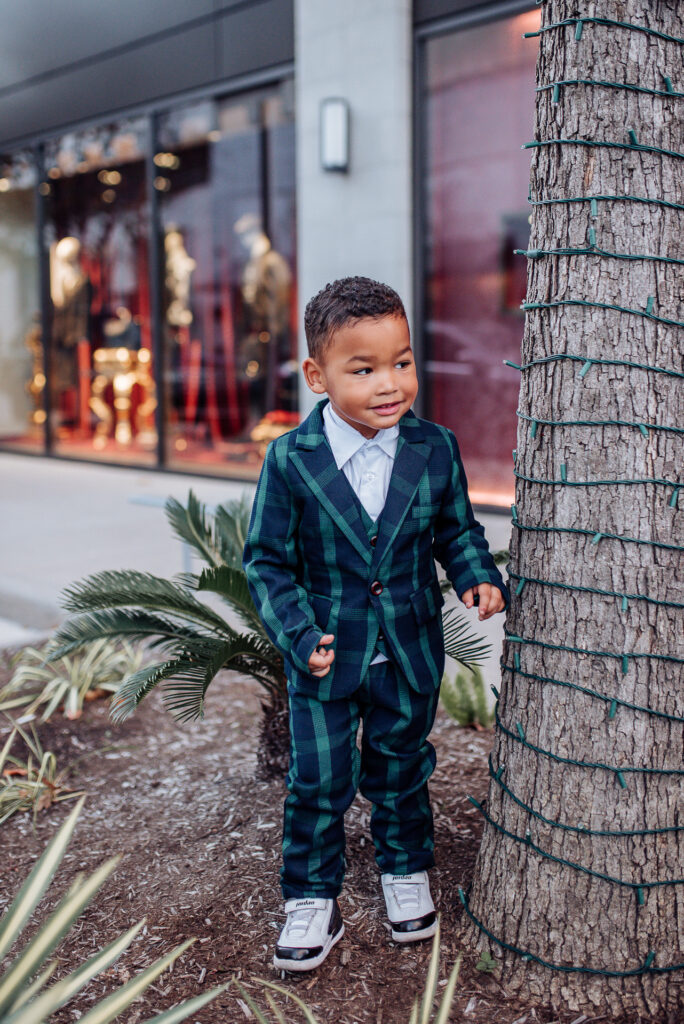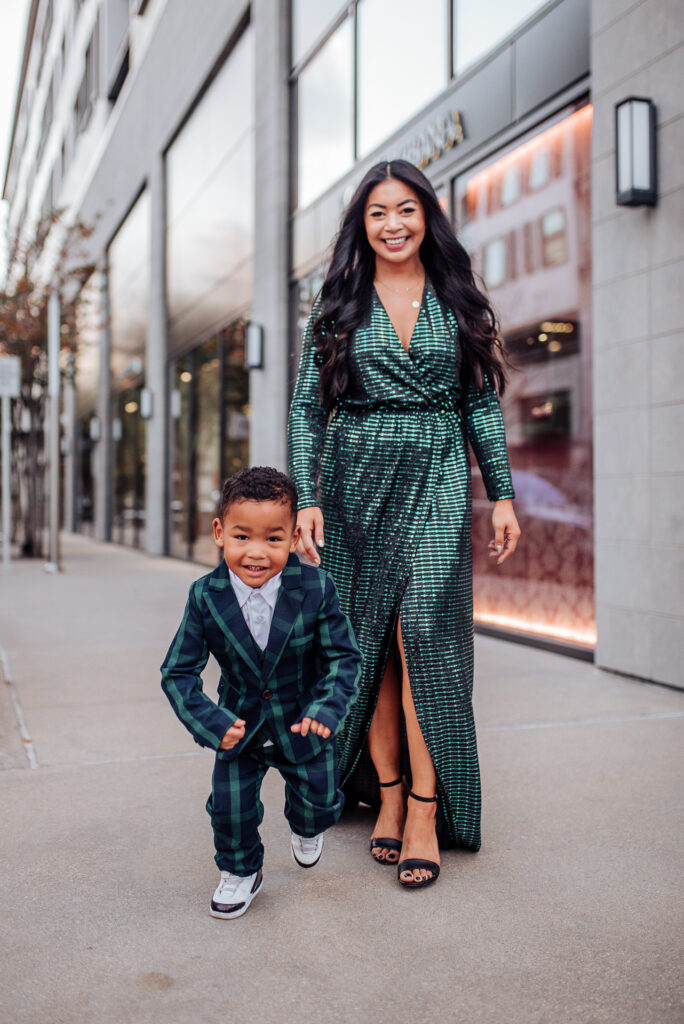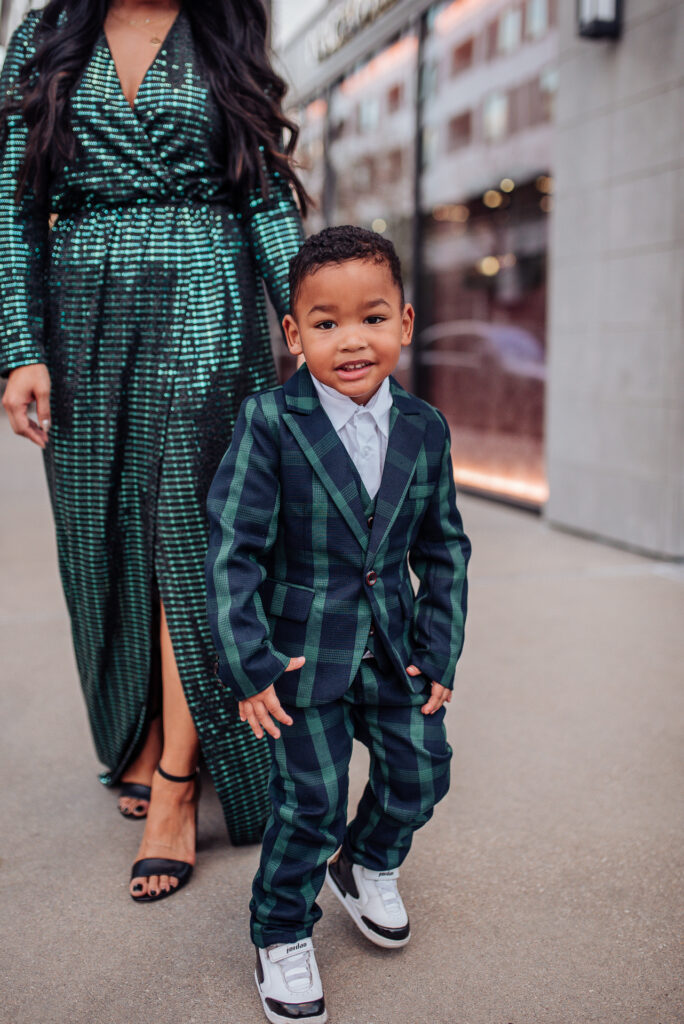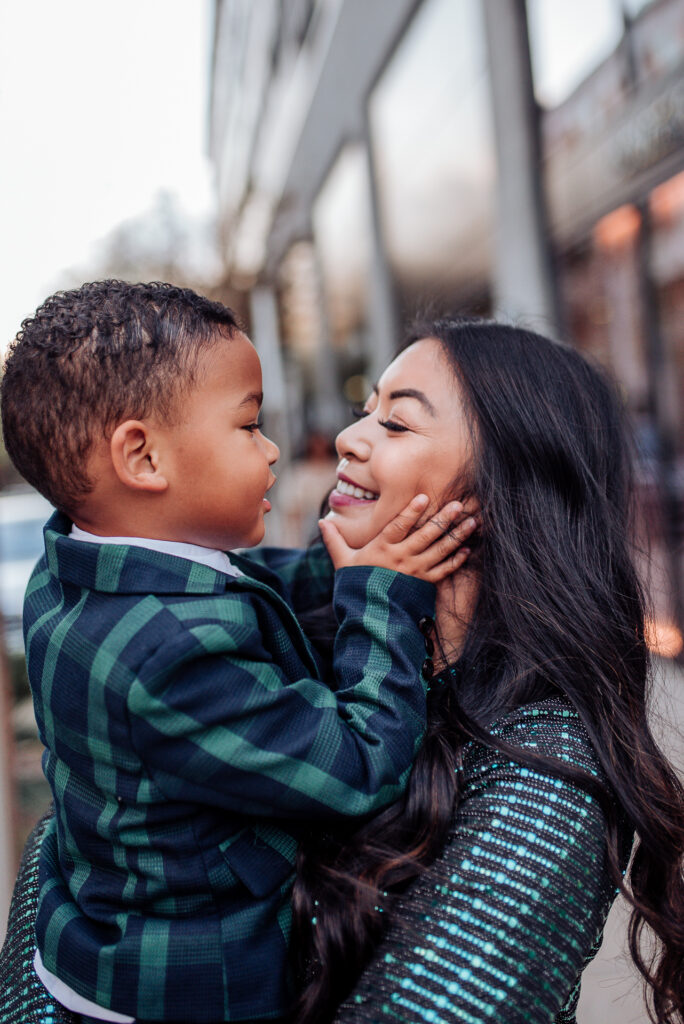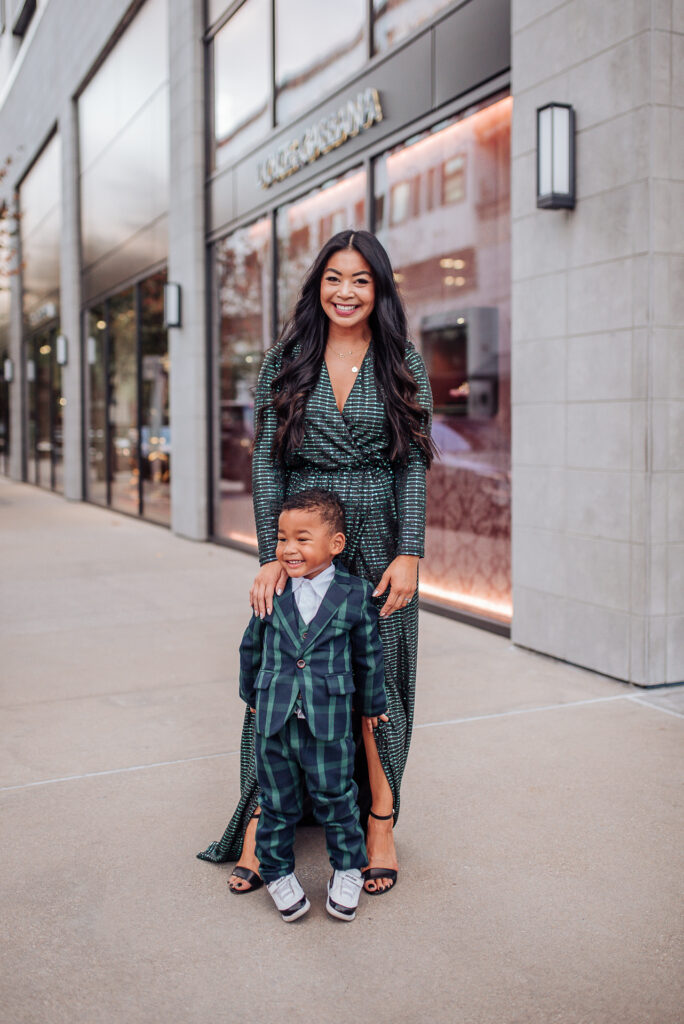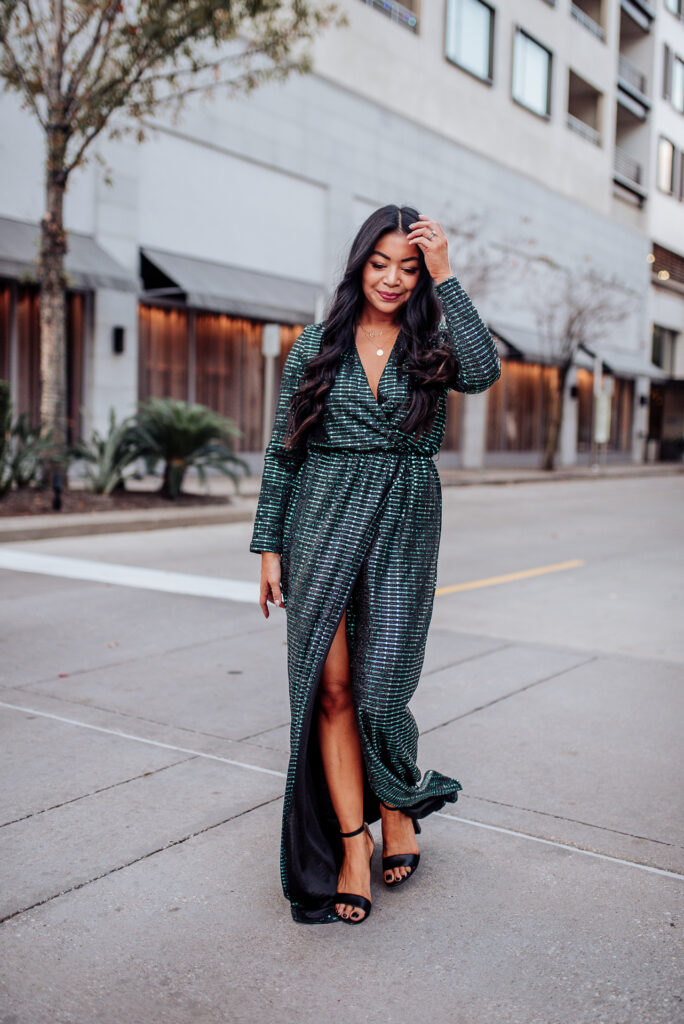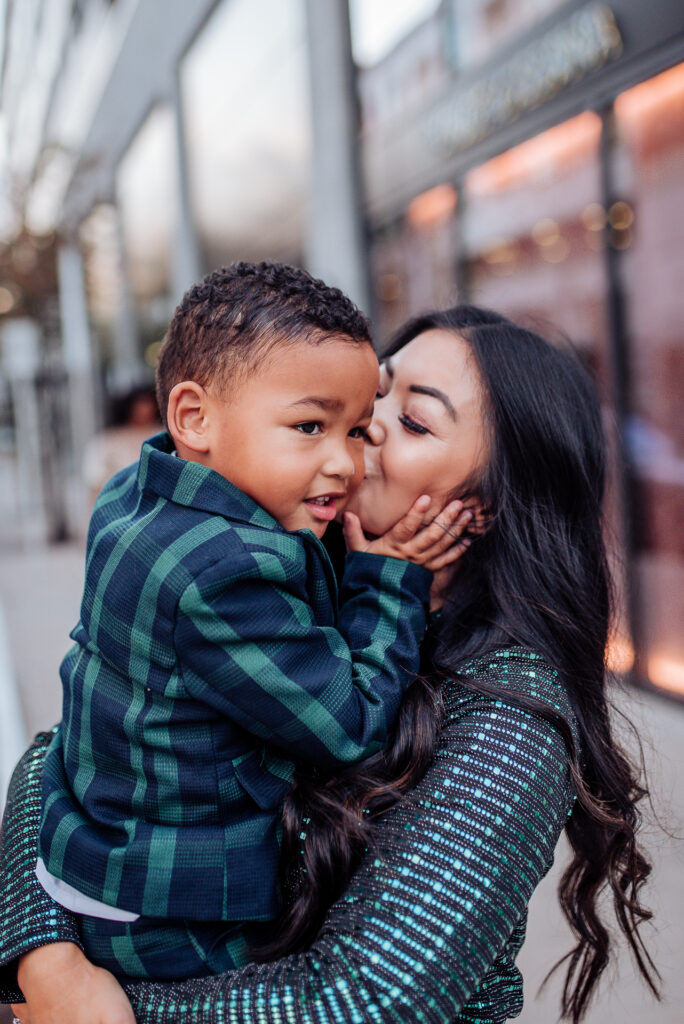 Outfit Details: Dress: Shein (sizes selling out fast but linked a ton of other green dresses below) | Necklaces: Nordstrom here and here | Heels: Sam Edelman | Plaid Suit: Amazon | White Button Up: H&M | Jordan's: Finish Line
My 2020 Word Of The Year: CONNECT
Last year, my word was "grow". And by "grow" I mean I wanted "grow" my business, I wanted to "grow" my team (at the office), I wanted to "grow" my relationship with God, etc. I always like writing down all of my goals for the year but I feel like concentrating it all around one word and starting from there makes it seems easier to achieve. It might be all in my head but I will say I feel like it worked last year.
So this year my word is connect. In the midst of so many moving parts last year and my main focus on growing so many aspects of life I feel like I rarely stopped to truly connect with the new relationships that I built or reconnect for that matter on the relationships that mean the most to me. I was simply moving to fast. So this year my goal is to move a little slower allowing me to enjoy each opportunity, conversation, project and person, etc., in the present moment. We hit 100K last year, ya'll! THANK YOU! But when I was so caught up in everything else I didn't even realize it until you guys started tagging me in this celebration. Like what?! I had been waiting what it seem like, yeeeeaaaarrrs, to hit 100K and I totally missed it! And at the beginning of 2019, I set a goal of having more date nights with my husband and I ended up having less. I don't want important moments like this to be the ones I completely miss out on because "I'm too busy".
I want to connect with you all more. This community is at the top of my list of why I smile everyday! I want to connect with all of my OG readers who have been here since day one and connect with all of the new ones that join us each week. Having the opportunity to have grown the business so much in 2019 is truly a blessing and instead of being obsessed with growing it even more I want to switch my focus on connecting/reconnecting with important relationships, my family, all of you… and as crunchy as it sounds, I need to reconnect with myself.
If you haven't noticed, I have not updated my bio yet. I've erased and tried to rewrite it so many times since I left my corporate job and literally I didn't even know where to start. I know that might sound so silly to some but honestly the smallest thing like revising " Hi friends! Roselyn here! Procurement Manager by day, blogger by night and mama & wife 24/7!" to "Hi friends! Roselyn here! Blogger and mama & wife 24/7!" triggered me last month… I thought to myself "Is this enough?", "Am I enough", "Is what I am doing enough?". It's so silly, I know. Some of my dearest friends are bloggers & mothers and they are the hardest working people I have ever met.
It's all just a huge adjustment going from 2 jobs (I guess 3 when you count being a mama) and change of mindset for me so yeah, long story short, I definitely need to allow myself time to sit back, reset and reconnect with myself and this new chapter of life.
Don't get me wrong when I say I want to slow down. I definitely have a lot of business goals for the blog this year but I am just taking a different approach this time around. Crossing my fingers, toes and praying it works. In the end I think it will help me find a new "balance" as well.
So back to being able to "connect" all of my goals back to my word of the year. Here are a few so you can get a better idea of how I do so.
Connect more with this community
Re-connect with my husband – don't worry fam, we are okay I just need more time with this amazing man! 🙂
Re-connect with my best friends
Truly reconnect with myself in this new chapter of life
More connection with the partnerships I have done in the past that have made me the most happiest. Like any job, there were projects that ended up not really being worth it. Like, no amount of money would make me want to do it again but then there were projects that ended up being more than amazing and allowed me to work with the best, most kind people, that I actually consider friends now! Those are the projects that I want to be a part of and the brands I want you all to be a part of because I know they truly care about their customers.
So, that's my word word of the year in a nutshell. Do you have a word for 2020? If so, I would absolutely love to hear your message behind it!
Happy 2020 friends! I am so thankful for you all everyday!

Shop this post: