You have worked your tail off looking for a new job, finally you got a call back from the company you really want to work for, you crushed the interviews and then landed a job offer. Now what?!
Today I am sharing 4 things you can negotiate when landing a job offer and also a perfect pair of plaid pants that will make you feel like a boss!
Wear To Work: Plaid Pants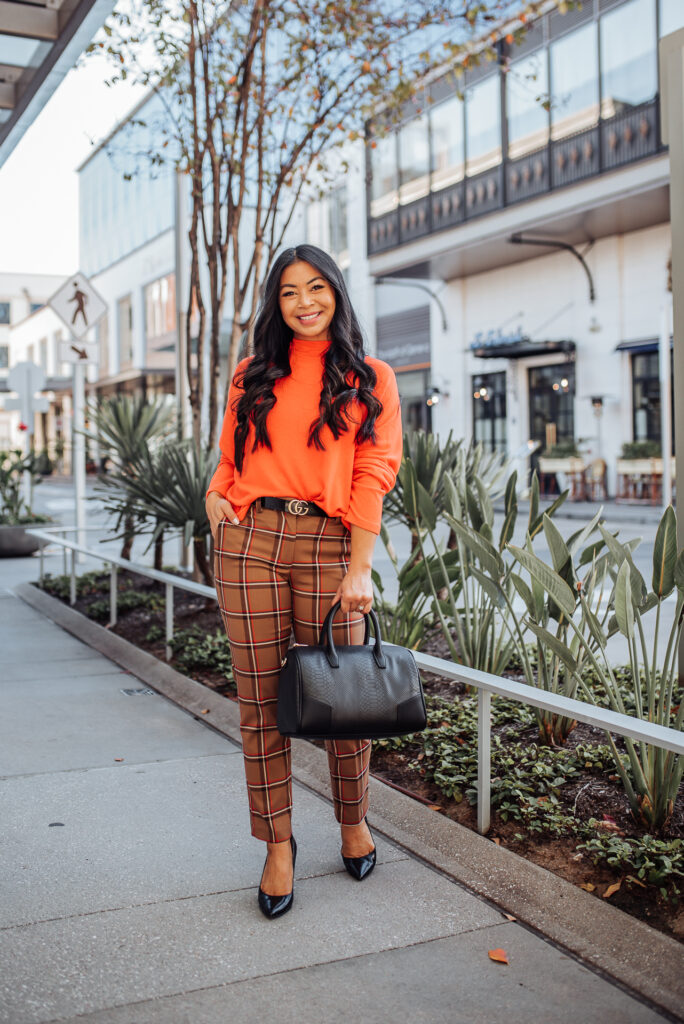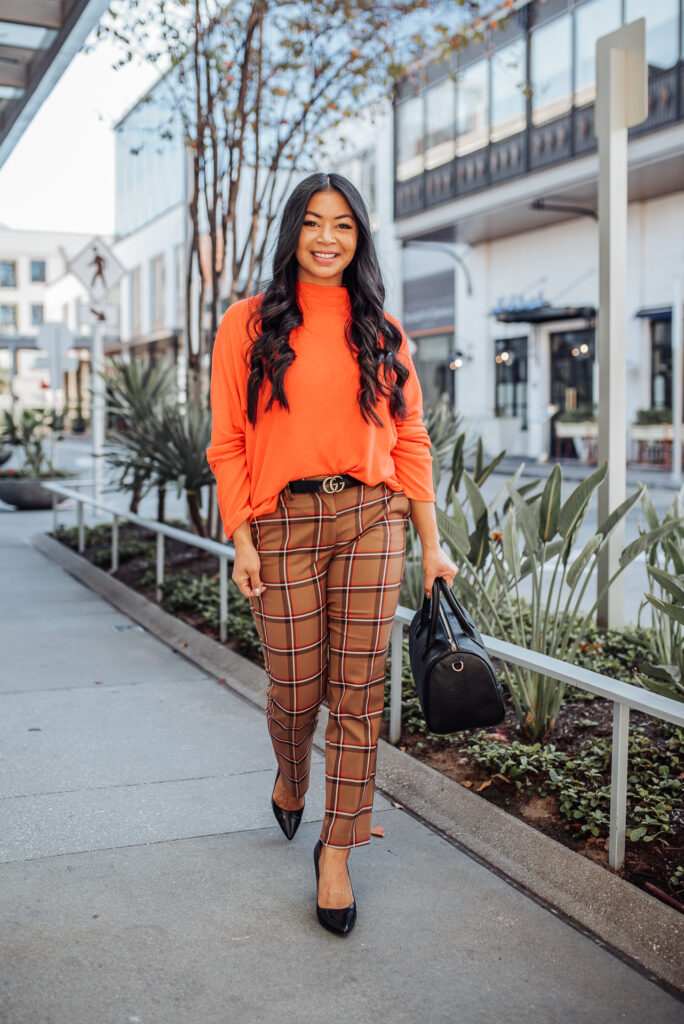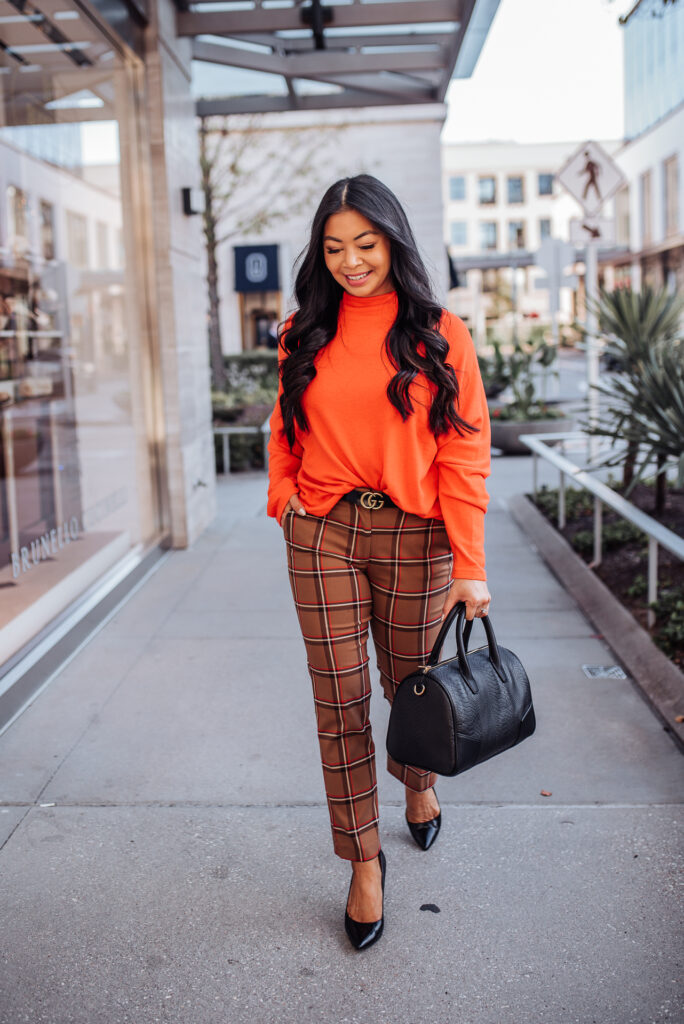 Outfit Details: Sweater: H&M | Plaid Pants: H&M | Heels: Sam Edelman | Handbag: Express (sold out but linking another great work bag option here
Wear On The Weekend: Plaid Pants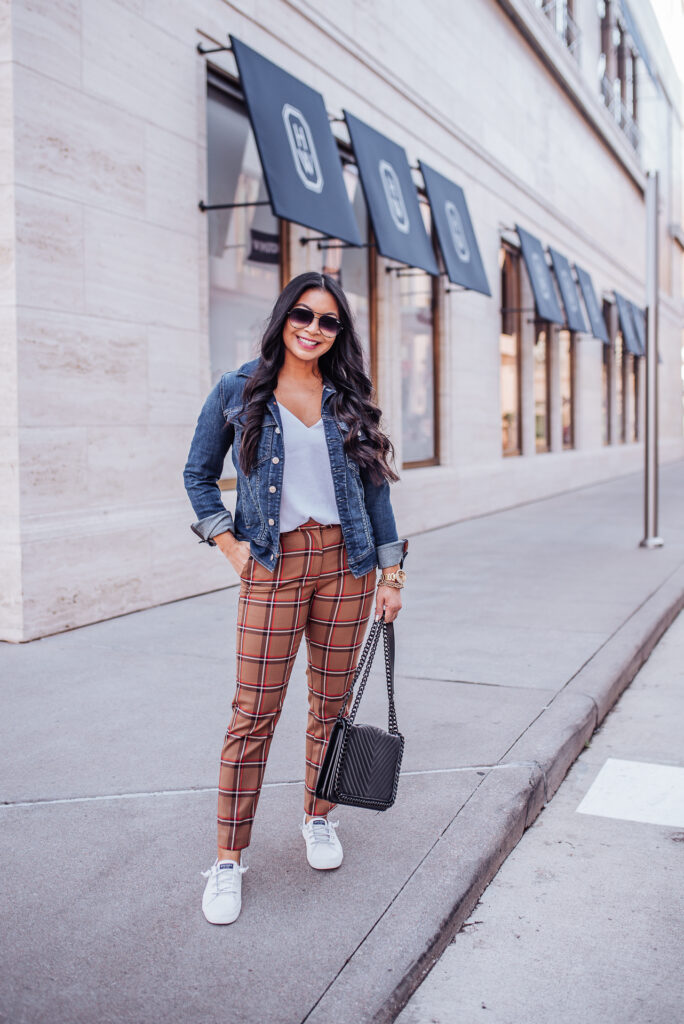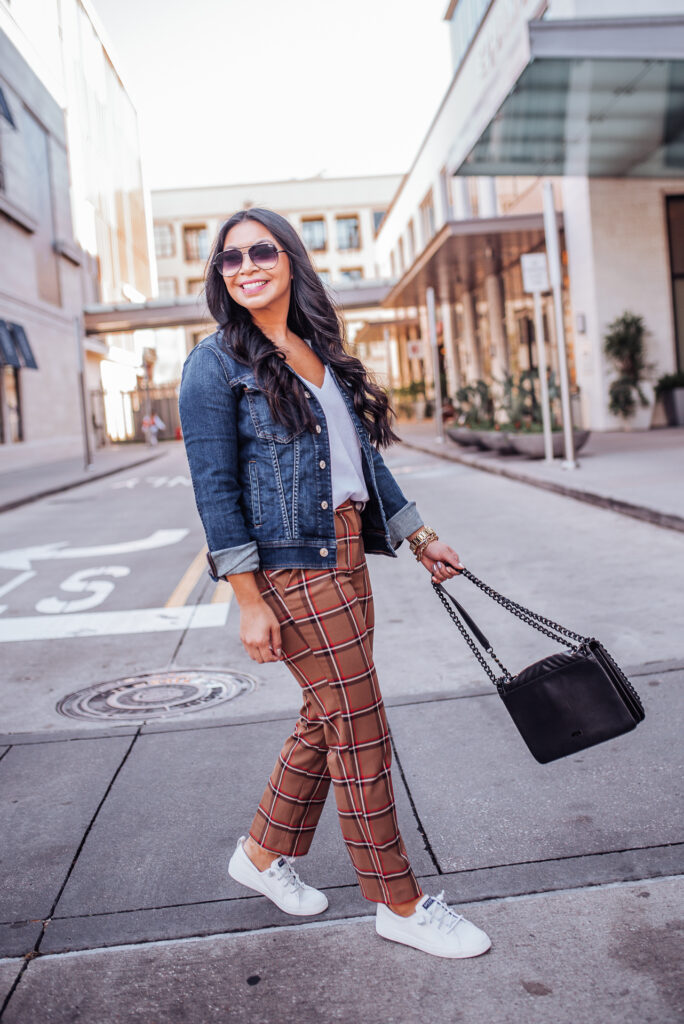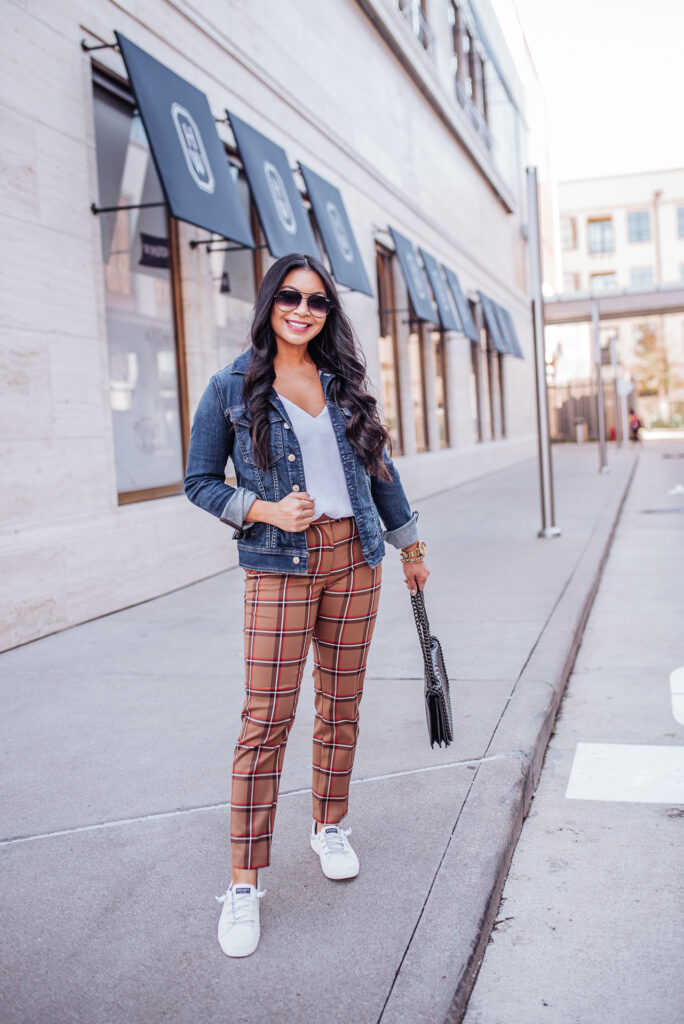 Outfit Details: White Cami: Express | Denim Jacket: 7 For All Man Kind | Plaid Pants: H&M | Denim Jacket | White Sneakers: Sperry's | Handbag: Aldo | Sunglasses: Quay
It is important to remember that whether your job offer is from a small business or large corporation, they still have a quota to meet and giving you a higher salary just isn't possible all the time.
Trust me, it isn't always about the money. The flexibility, benefits and the people you work with make a huge difference too. I took a big pay cut switching companies and it ended up being the best team and company that I ever worked for.
Salary increases and more PTO can always be discussed at annual reviews but don't wait until that time comes to ask for something. Asking for something when you first get the job offer is the perfect time to set yourself up in a good position. Personally, I think it's easier to ask for more vacation time at the initial job offer than at your annual review a year later.
4 Things You Can Negotiate When Landing a Job Offer
Additional Vacation Time – if the new job can't meet your salary expectations or other criteria, asking for an additional week off is often a logical compromise. When asking for this I would also suggest stating how you will always make sure projects and assignments are done or being taken care of when you are away. The last thing you want to do is make your soon to be new boss think you just have vacation on your mind (even though that might really be the case lol).
Working Virtually – If your new position allows it, asking to work from home one or two days a week is a great perk. Remember to back up your "ask" letting them know you will always be available when working virtually. The last thing your boss wants is to let you work from home and then not be able to get a hold of you. Another fact is that working from home allows you to avoid in-office interruptions so you should point that out too.
Tuition Reimbursement – If you are in school or wanting to go back to school, asking for tuition reimbursement should definitely be brought up. I have had friends that were working and going to school and had no idea that their company even offered tuition reimbursement because they never asked or looked into it. While the tuition reimbursement isn't the increased salary you were looking for, the money you will save is a benefit just as great!
Daycare Reimbursement – Yes, this is a thing you guys. Your company may not be able to cover all of daycare costs but they may be able to reimburse you a fraction of it and I know all you mama's with babies in daycare feel me when I say "I'll take what I can get!".
No matter what additional benefits you are requesting, remember to be reasonable and be willing to negotiate. They may not be willing to give you an additional 7 days vacation right off the bat but if they offer you 4, you should consider that they are trying to "meet you in the middle".
I know it's easier said than done, but I took a chance on moving positions and companies even when the salary wasn't exactly where I wanted to be at the time and it ended up being the best career move I had ever made. Because they weren't able to meet my exact salary expectations, they were willing to negotiate some of the my other "asks".
Remember to go into the conversation with an open mind and reasons/facts of why you are asking for what you are asking for.
I hope this post helps those of you currently looking for new jobs or just preparing for an annual review. Always know your worth but be respectable and remember that your boss and your company have their limits too.
If you guys have any questions or comments, please drop them below!