It's probably no surprise that The Weaver crew loves to travel! Brandon and I started traveling together as soon as we got married. I remember the care free days of being able to do whatever we wanted on vacation without a bossy toddler ruling the day! Lol, actually Landon isn't bossy but he sure does rule all of our days!
Getting to see the world through your child's eyes is truly a special thing but I know you parents out there know that planning (and packing) for a trip with kids is a little more work than just planning a relaxing beach vacation for you and your husband. Relaxing? Like what does that even mean when you are on vacation with a toddler right?! Ha!
Well, thanks to Carnival Vista Brandon and I were able to relax on our vacation all while Landon was living his best life as well! Today I am sharing what each of our favorite things were on Carnival Vista and warning after reading this, you may want to book your next family vacation with them too!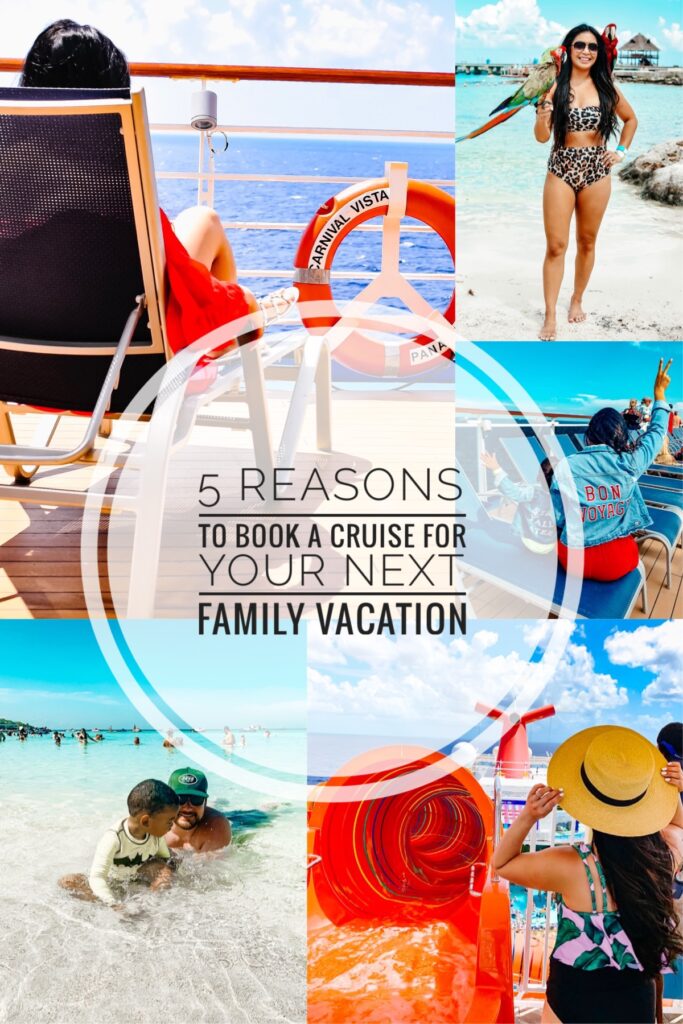 Landon's 4 Favorite Things About Carnival Vista
1. The Arcade – I actually did not even know our ship had an arcade on it until we boarded. We came across it the first hour and I didn't know how I was going to get Landon out of there! I'm sure I had to bribe him with immediate pool time lol. The arcade is super convenient because all you have to do is swipe your room key. No quarters needed!
2. Waterworks– The splash area and water slides are a hit with the kids! I mean, duh! But when I am on vacation I could just sit at the pool or beach all day long so when Landon wanted to spend hours at Waterworks during our sea days, mama was totally cool with that!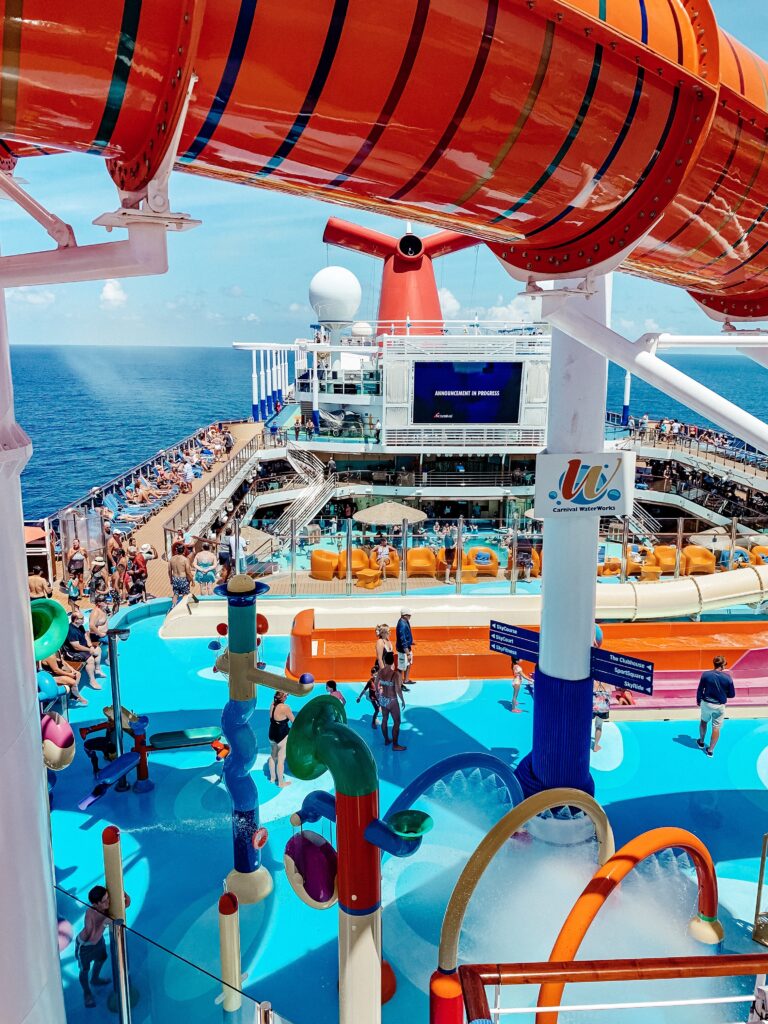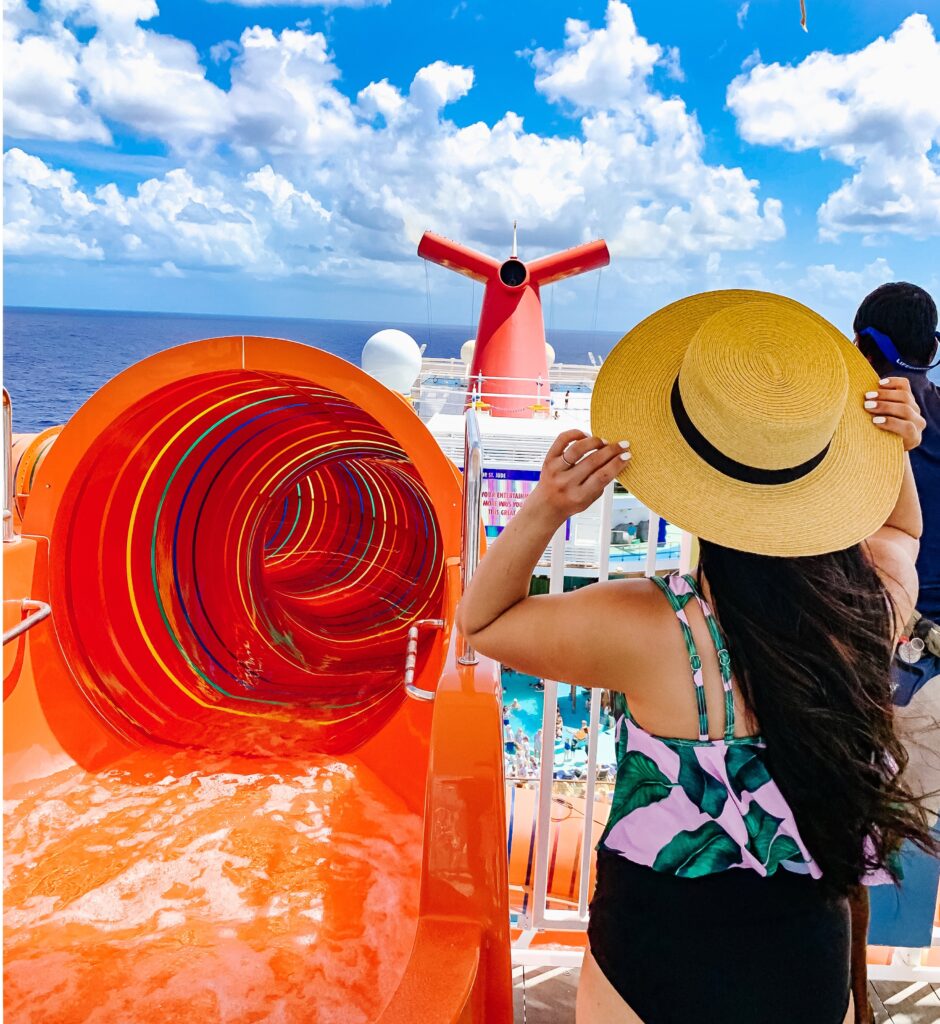 3. Camp Ocean– This is Carnival's on site child care facility that has summer camp like activities for kids of all ages! To be totally honest I kind of felt guilty bringing him there the first time because mom guilt had me all "shouldn't we all be together every second because it's a family trip?". You mama's know how that goes. So the first day I brought him to Camp Ocean I literally dropped him off for an hour while I went to the gym and Brandon watched the football game and then I rushed to picked him up.
Well let me tell you! All Landon could talk about was his new friends and drawing and toy trucks and singing and dancing with "all the kids"! My mom guilt immediately went away and he was back for a few hours almost every sea day so that Brandon and I could also get in some quality time! Needless to say Camp Ocean was something the whole family appreciated!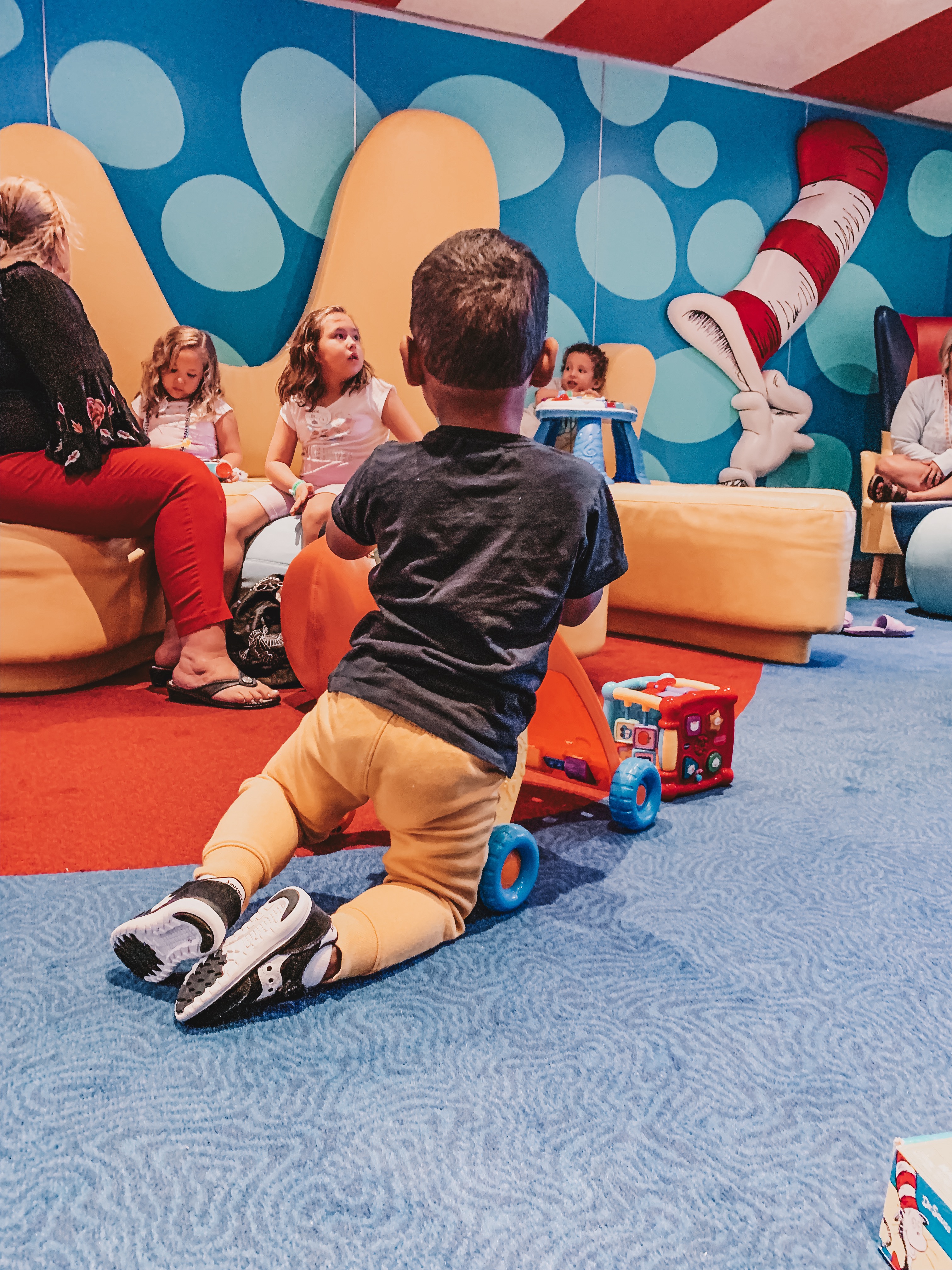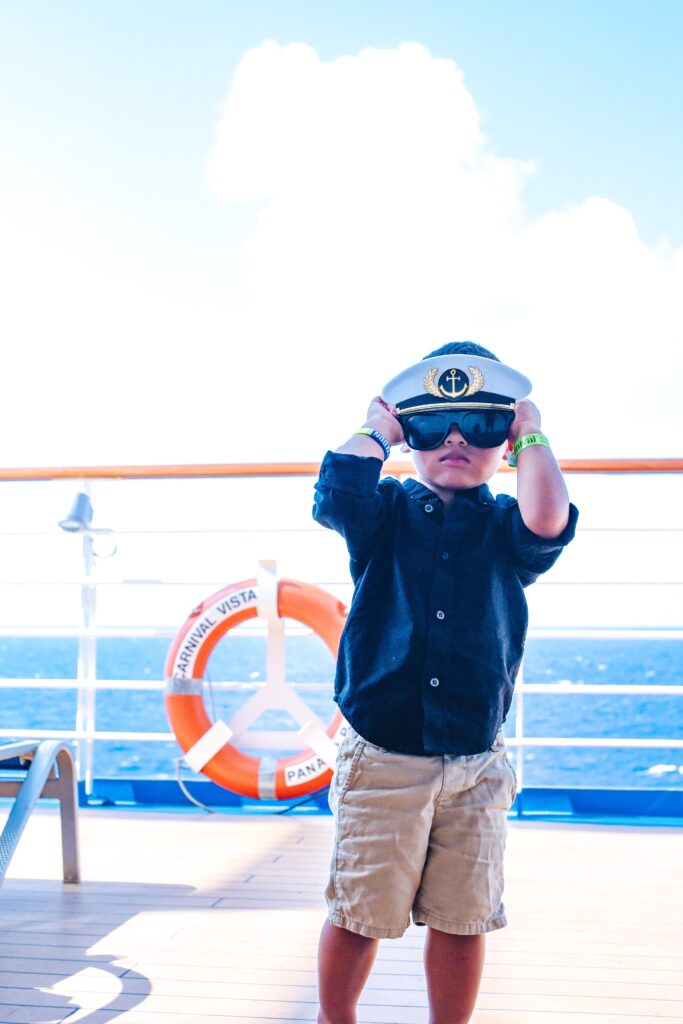 4. Miniature Golf– Yes, you read that right! There was a miniature golf course on the top deck and it was one of Landon's favorite things to do on the Carnival Vista.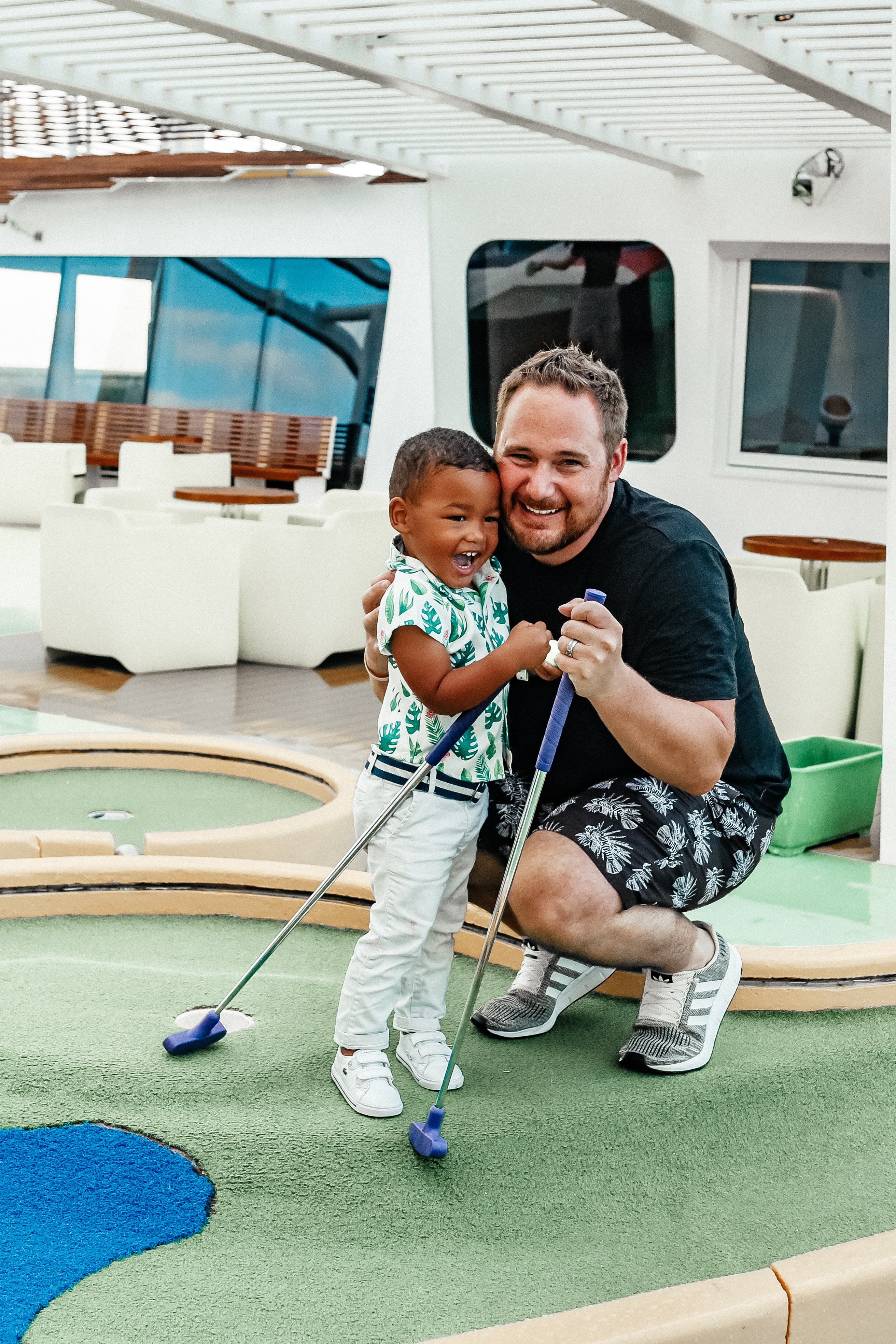 Brandon's 4 Favorite Things About Carnival Vista
1. The Movie Theatre– If you know Brandon, you know he loves the movies! We hardly ever get to go these days so he was pretty stoked when he find out there was a theater on board! He went to watch a movie one evening when Landon and I were having a mommy/son date! AKA eating ice cream and going to the arcade.
**didn't get a photo of Brandon at the movies LOL
2. Pool Area with the Big Screen– The first Sunday was a sea day so Brandon got to enjoy all the football games under the sun and poolside with Landon and I right there enjoying all the snacks with him and the pool 🙂 If you go to my Carnival Instagram story highlights you can see a pretty funny story of Brandon there.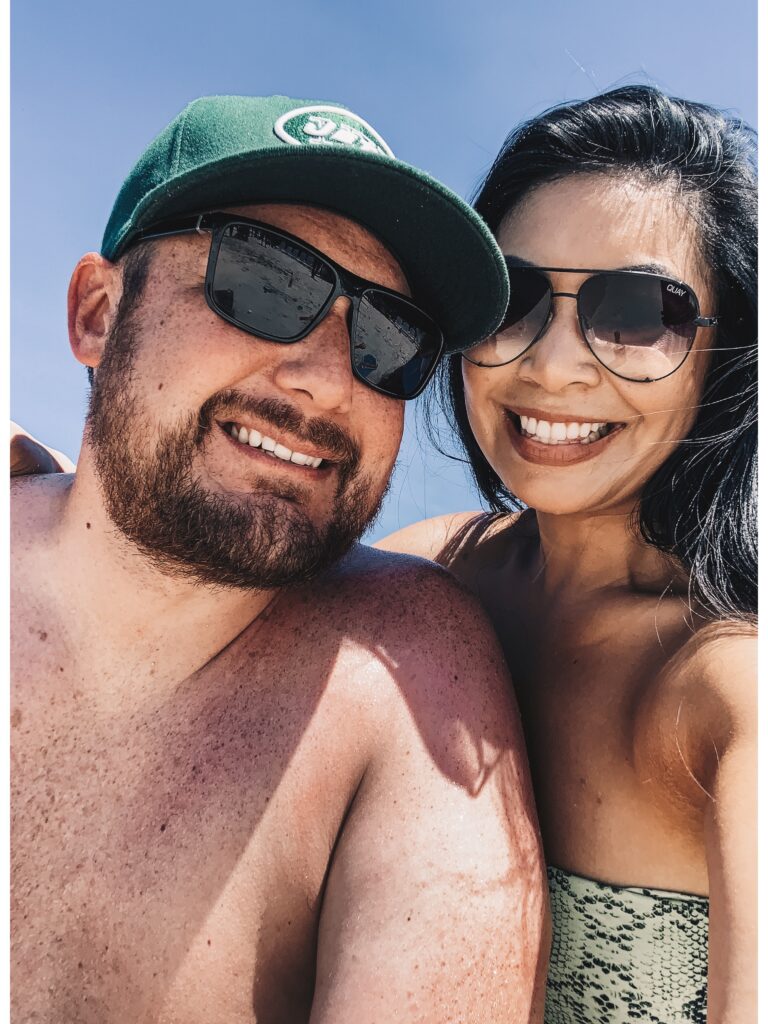 3. The Roomy Cabin with a Balcony– I mentioned that Brandon and I started traveling as soon as we got married. Actually our honeymoon was on a 10 day Western Mediterranean cruise. It was AMAZING! I guess you could say we were already fans of the cruise life but what we did not enjoy on that cruise was the tiny cabin we had. I mean it was small. We even joke today about how that was our first time being together literally 24/7 for that many days straight and in close quarters so we didn't know if we were gonna make it LOL. Totally kidding of course! But we could not get over how roomy our cabin was on Carnival Vista and if you check out my IG highlights I do a room tour to share all of the great storage space too! So awesome! When I was asking Brandon to give me his favorite things for this blog post, the room was the first thing he mentioned.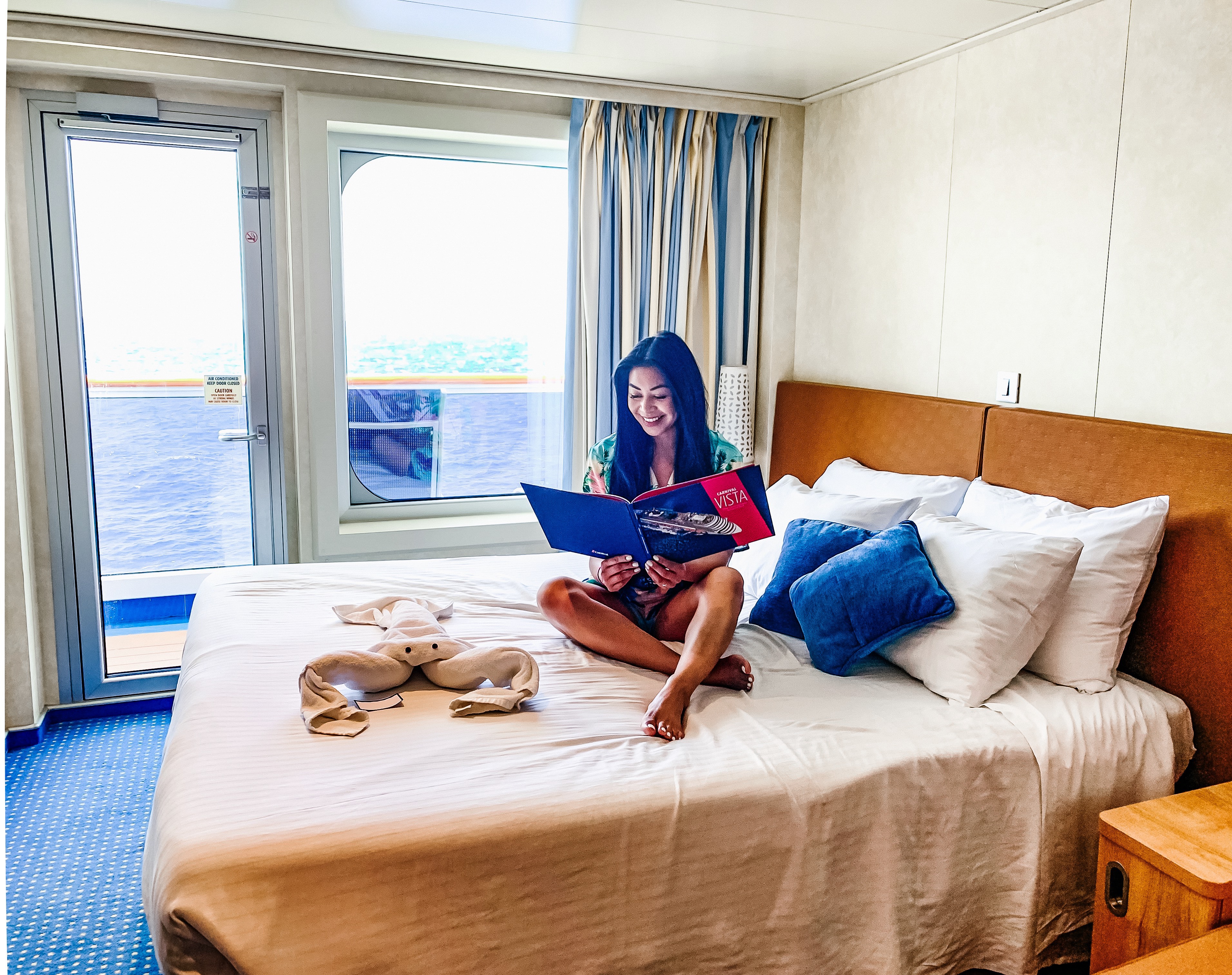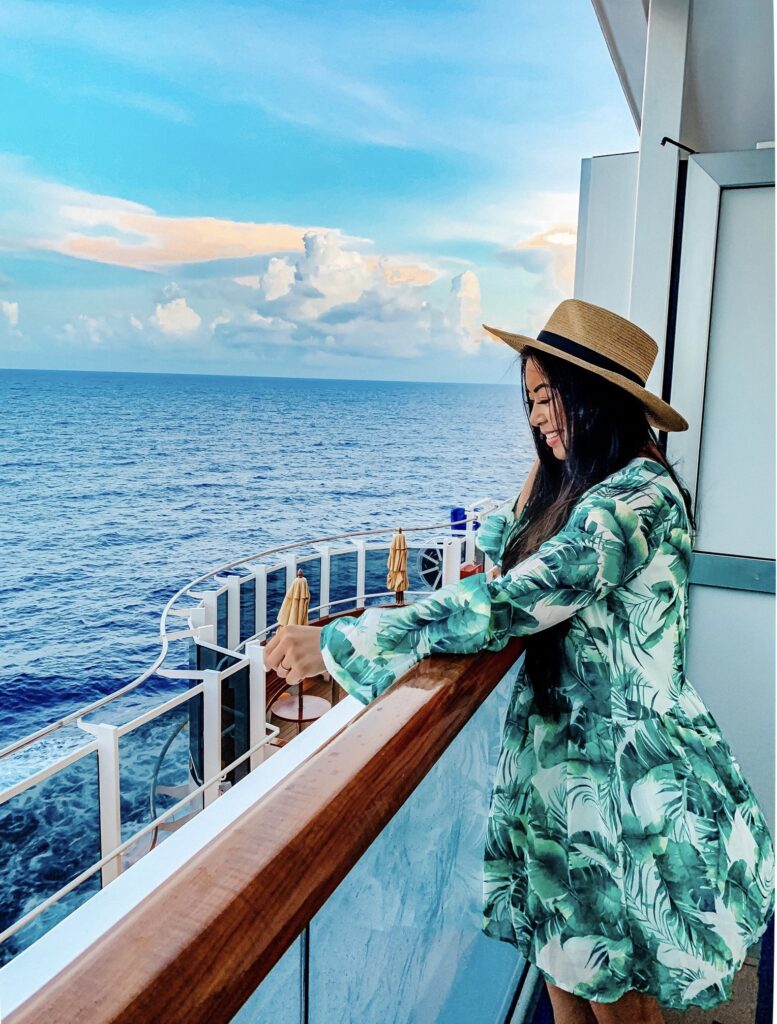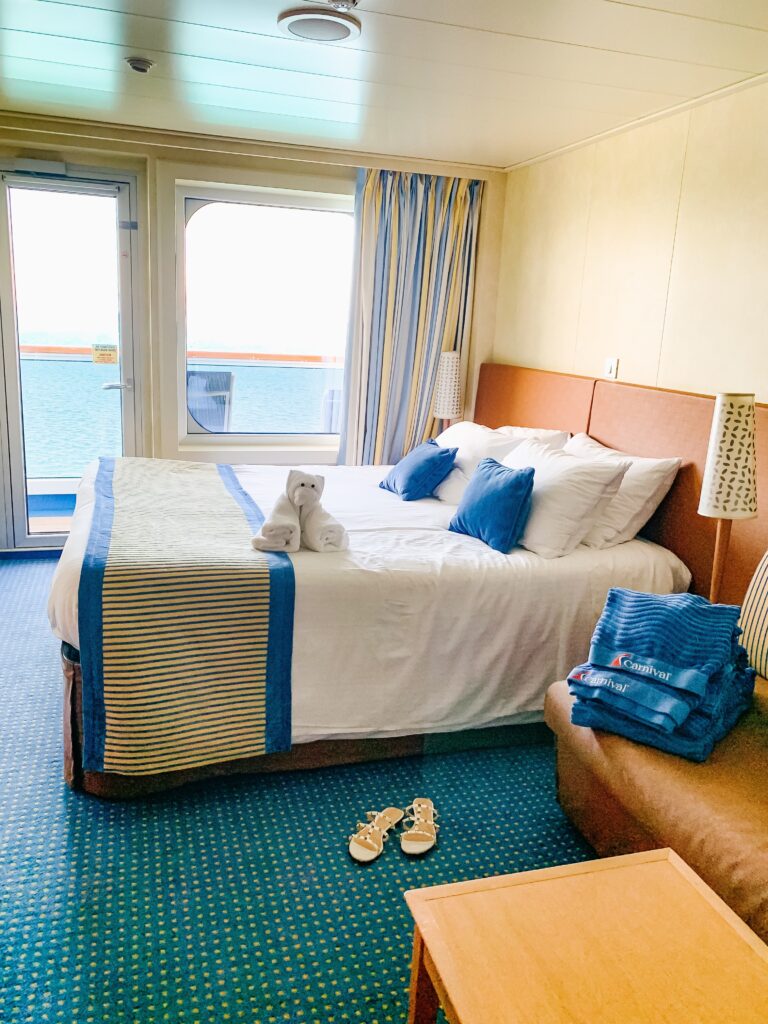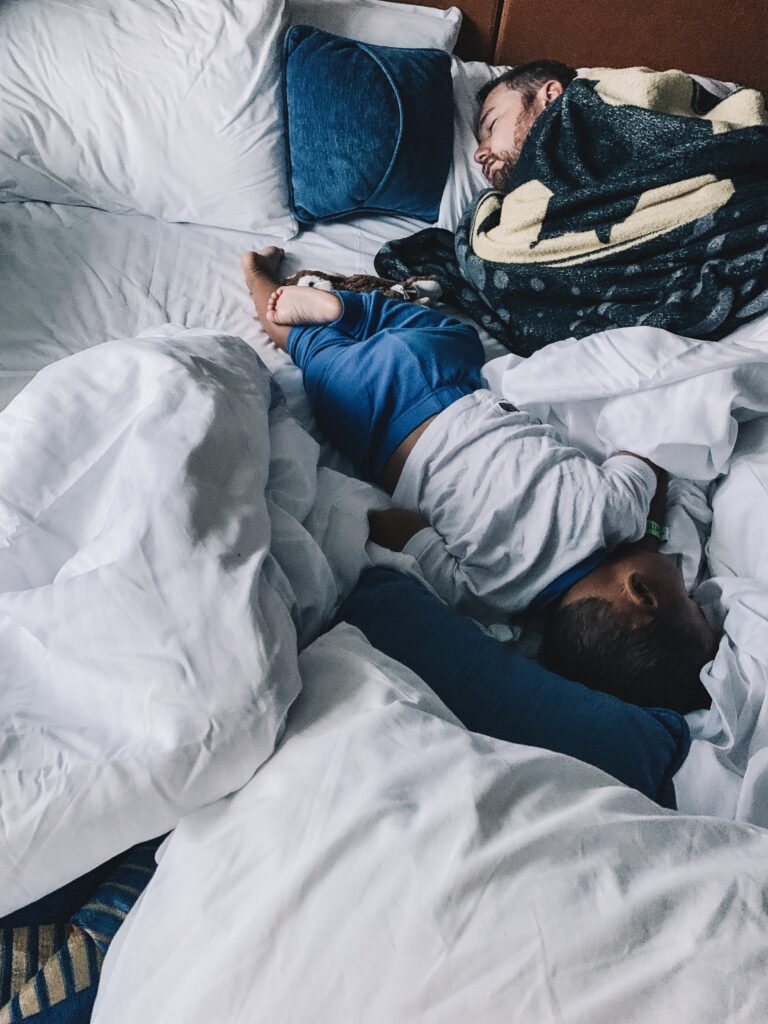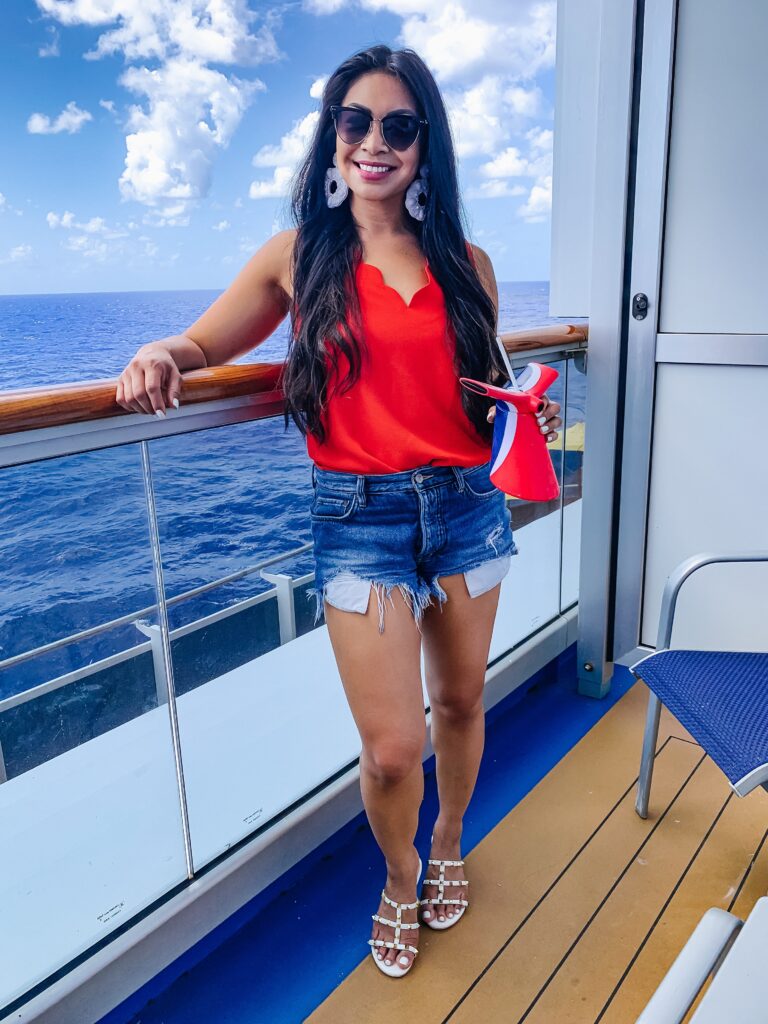 4. The Steakhouse – we got to enjoy a nice steak dinner, a Japanese fusion dinner and a really great Italian dinner night but Brandon was most excited about the steakhouse experience. The food was great and the chef even came and prepared an extra special dessert table side.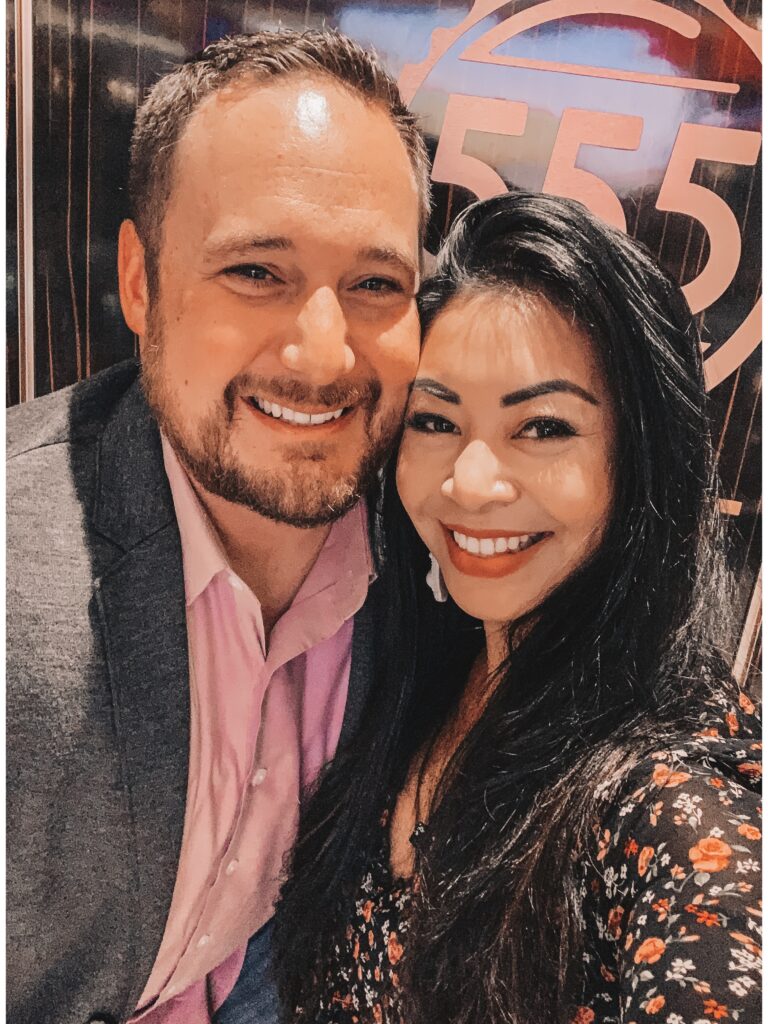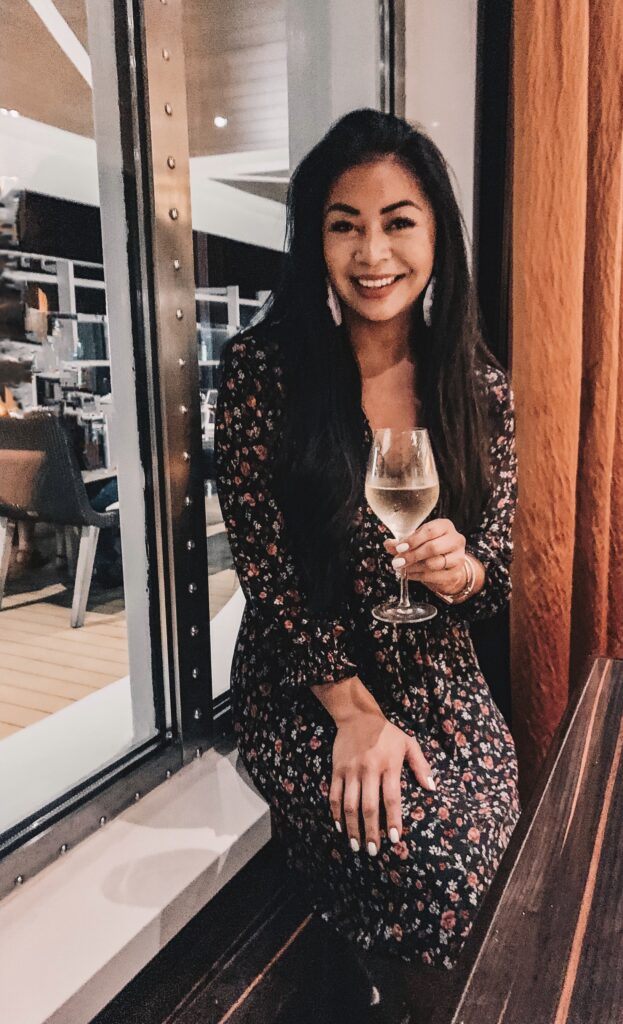 My Favorite Things On Carnival Vista
Okay I saved my list for last because I loved so many things about the cruise! In addition to all of the things that Brandon and Landon loved, I really enjoyed the amenities on the Carnival Vista like the spa. the gym, the coffee shops, the different eateries, the fact that you could grab a bite at the main buffet for free at almost any time because that food and drink is all included in your ticket, etc. Instead of rounding up the 50 things I loved LOL, I'm going to round up 5 reasons a Carnival Cruise is such a great option for your next family vacation!
5 Reasons You Should Make Carnival Vista Your Next Family Vacation
1. So Much Less Stressful To Plan– Once you have your Carnival Cruise booked, you can sit back and relax! Seriously! There are so many things to do on the ship that your whole family will be able to find fun activities to keep them occupied. Your main meals and basic beverages are all included in your ticket. If you want to do any additional dining at the other restaurants all you have to do is dial in for dinner reservations once you are on board and they will take care of you. Also, if you want to do excursions at your stops you can book it through your app or wait until you board and speak with the team to help you plan based on your interests and the age group of your children!
2. Camp Ocean – this made Landon's list but it was definitely on the top of Brandon and my list too. To get a date night in while we are on vacation?! That's another level of magical let me tell you! And it's not just a babysitting service. They are doing super fun activities with the kids that your little ones will be begging to go back! And what does that mean for you? Ummm, another date night! Also to be noted, Camp Ocean provides you with a cell phone so that they can call you or you can call them if needed.
3. The Nice Gym– I so appreciated that the ship had a nice facility to get in my workout while on vacation. I was not holding back from any of the good food or cocktails so I was definitely at the gym regularly. If you like to workout than have no fear that the Vista has a really nice facility.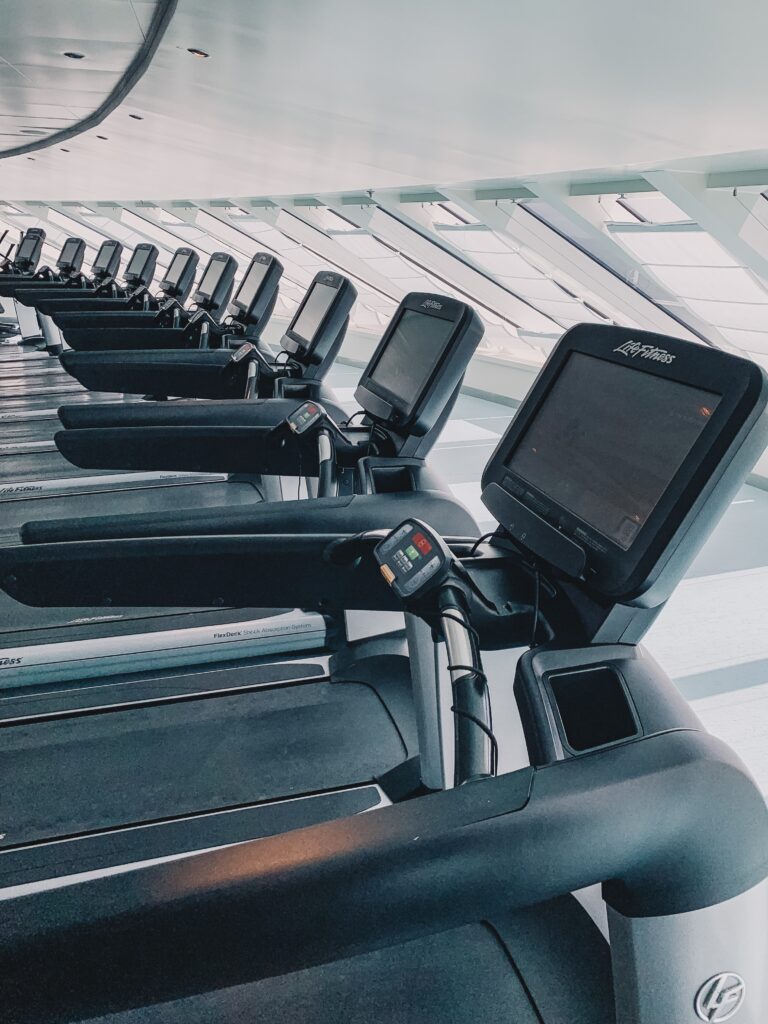 4. Seeing Multiple & Equally Beautiful Locations in One Trip – We did the 7 day Western Caribbean cruise departing from Galveston, Texas. We got to enjoy 3 beautiful destinations.
Mahogany Bay where we opted for an all inclusive beach day. All beverages and food were included on this "excursion". I put excursion in quotes because literally we just relaxed at the beautiful beach all day, ate, drank and swam 🙂 #thebest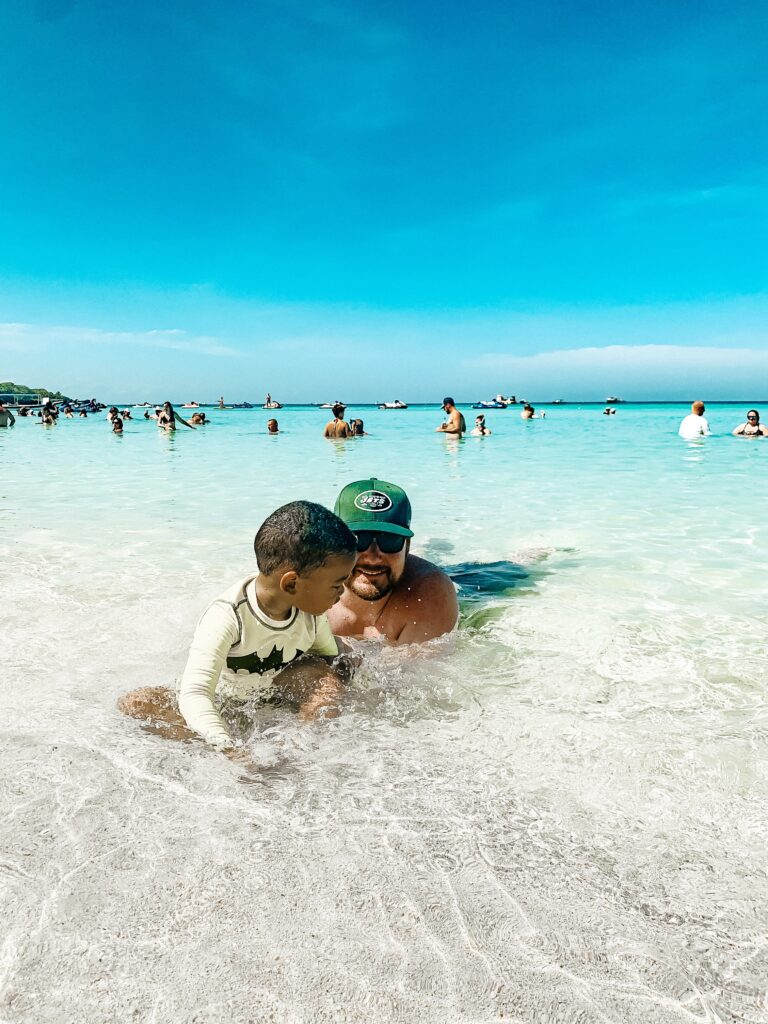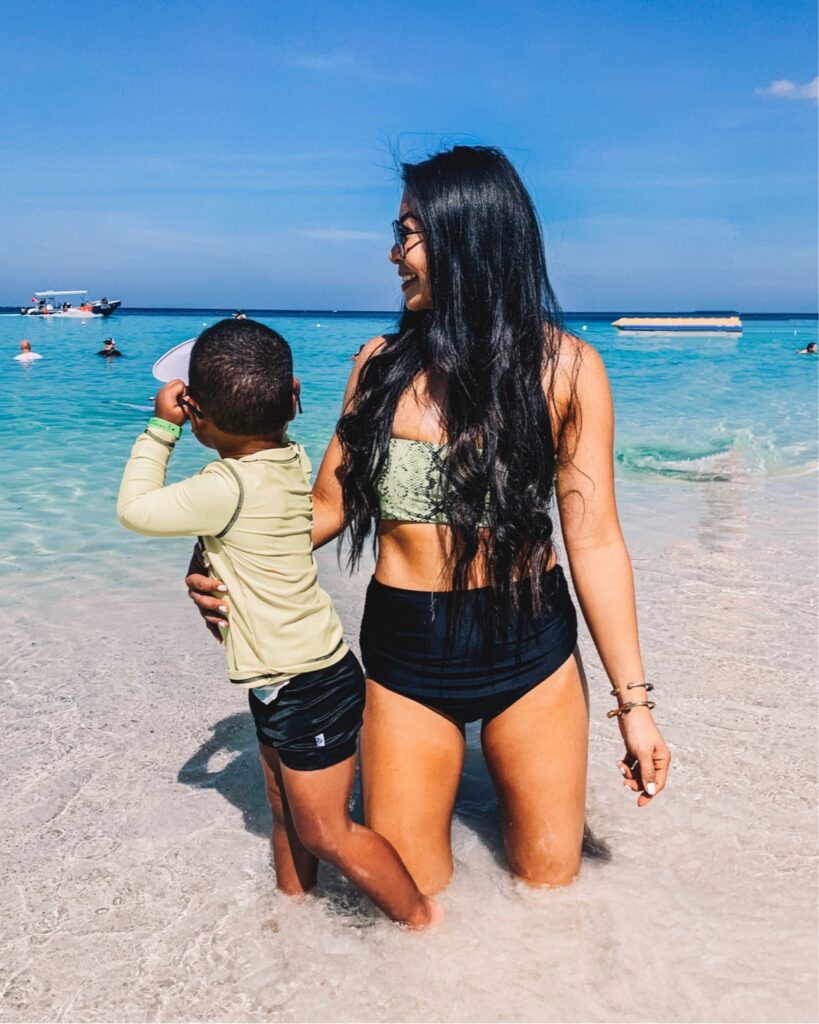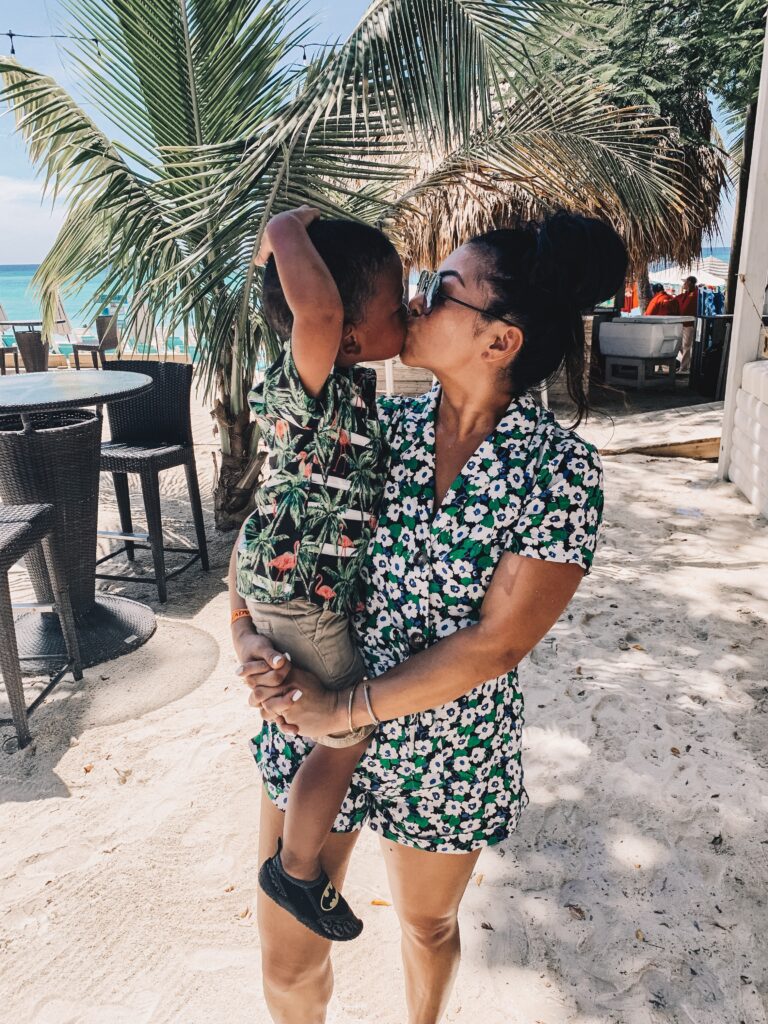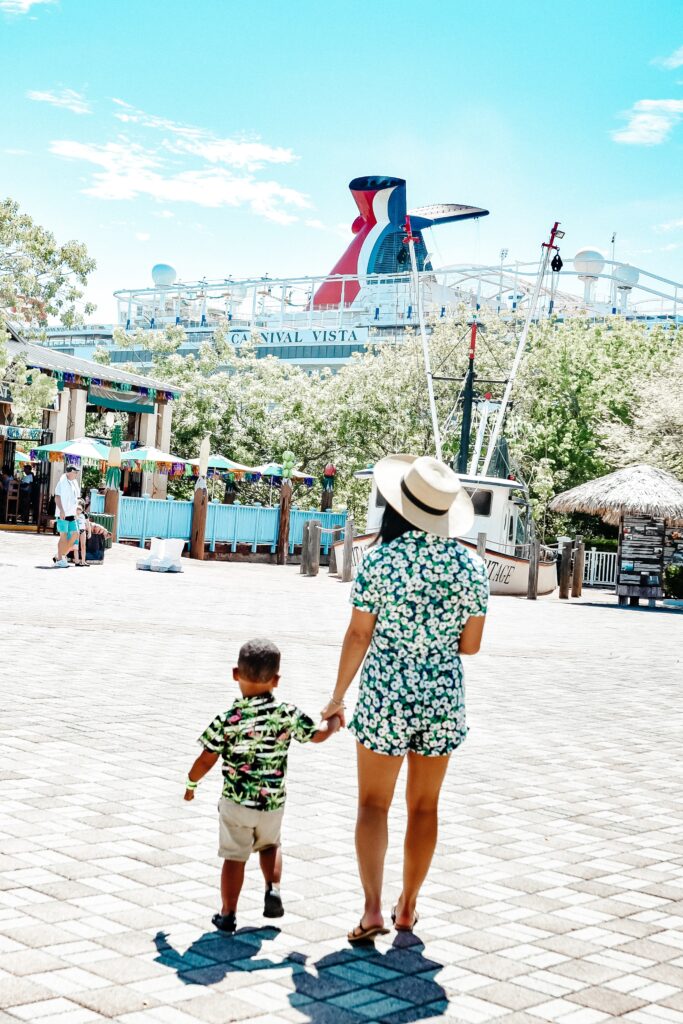 Belize – this day we did the Mayan Temples. We told the excursion team that we really wanted to do the temples but we also had a 2 and half year old lol. They helped us pick the most toddler friendly one. It was so fun and a great experience. I even let Landon climb to the top of one of the temples with me.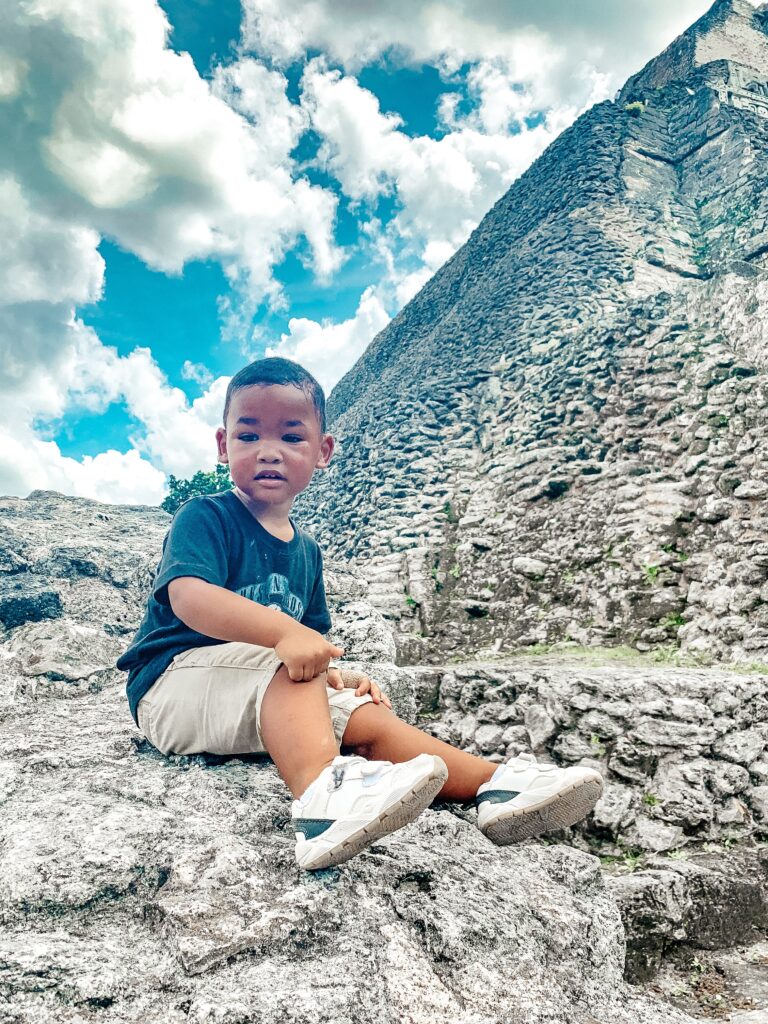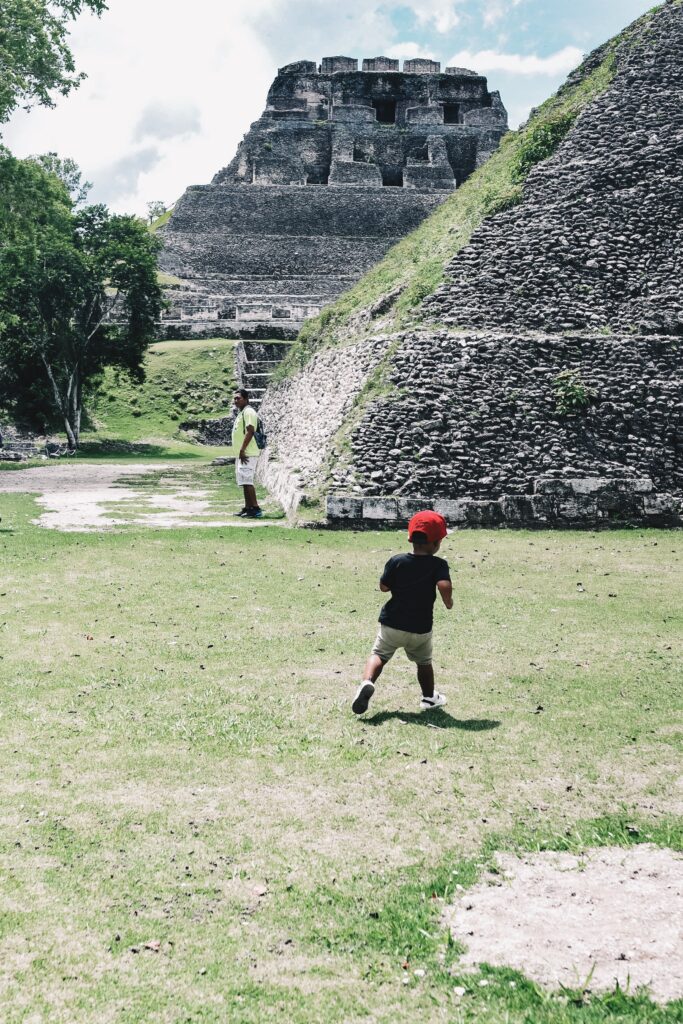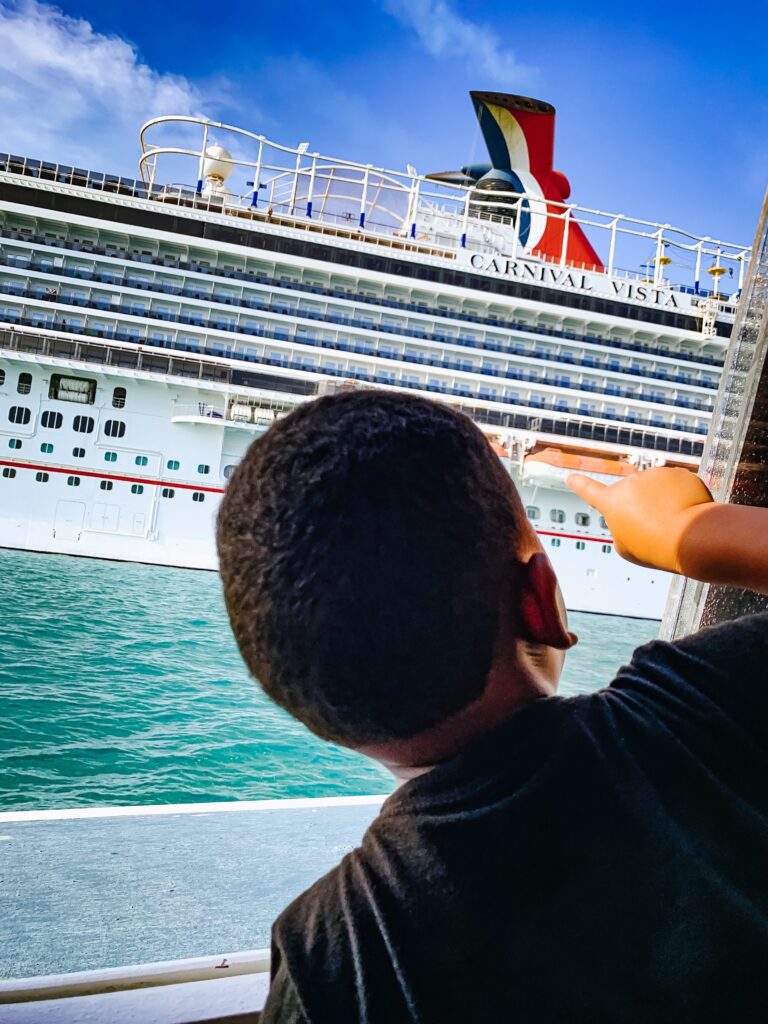 Cozumel – our last stop and we opted for another all inclusive beach day. You also could do snorkeling and swim with the dolphins at the resort we went to. There was a cute park on the beach too. Probably one of our favorite days.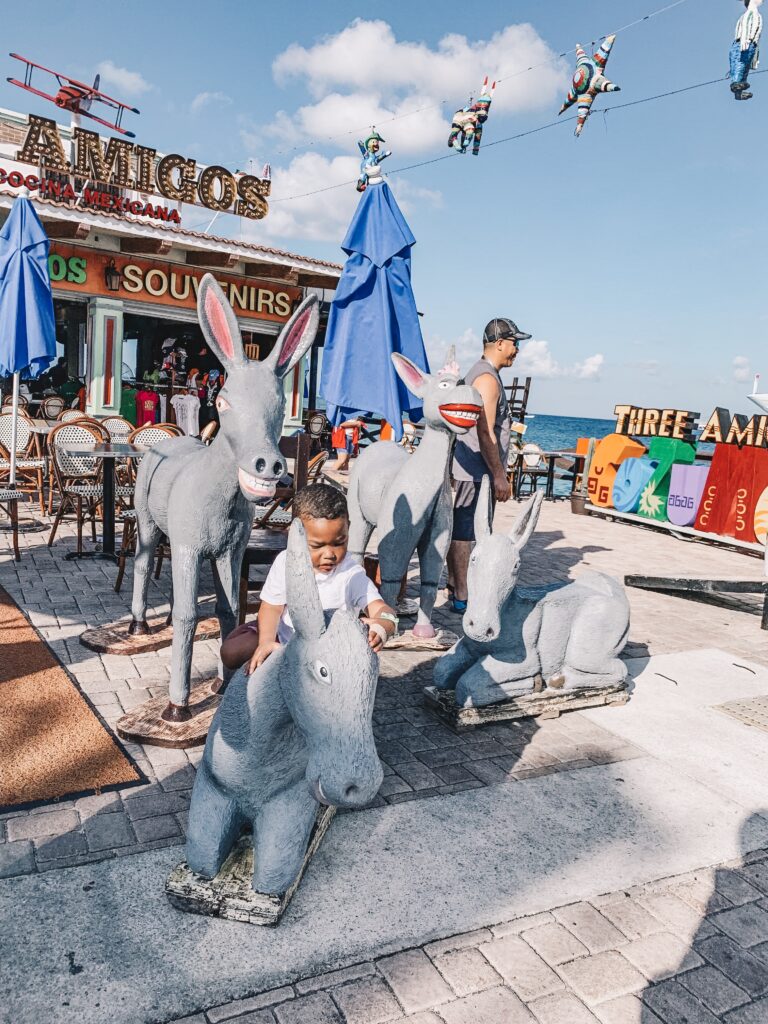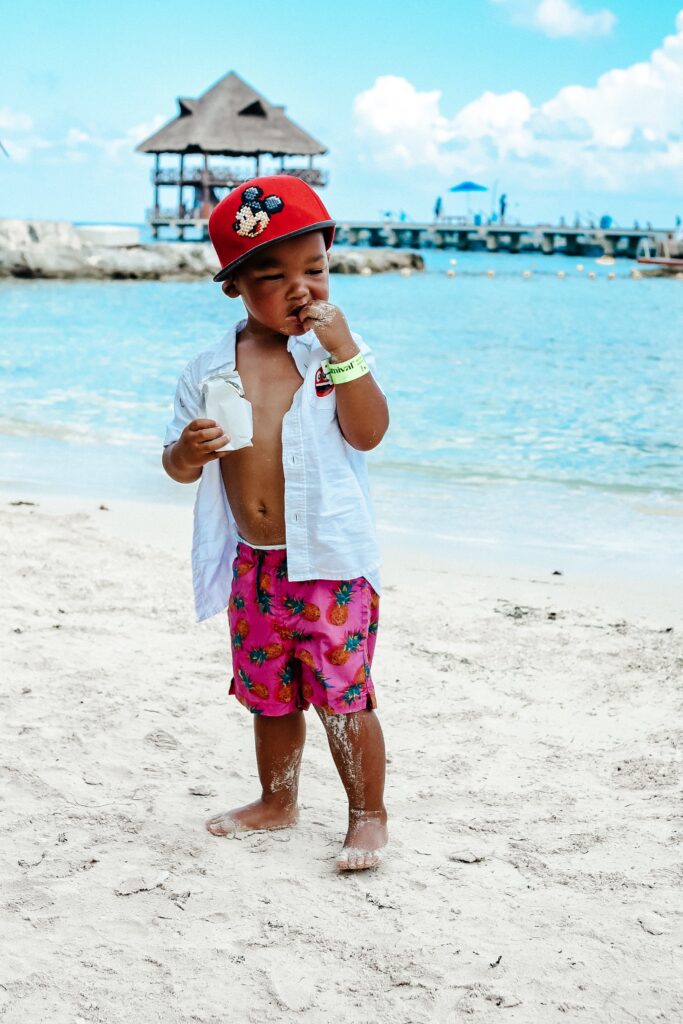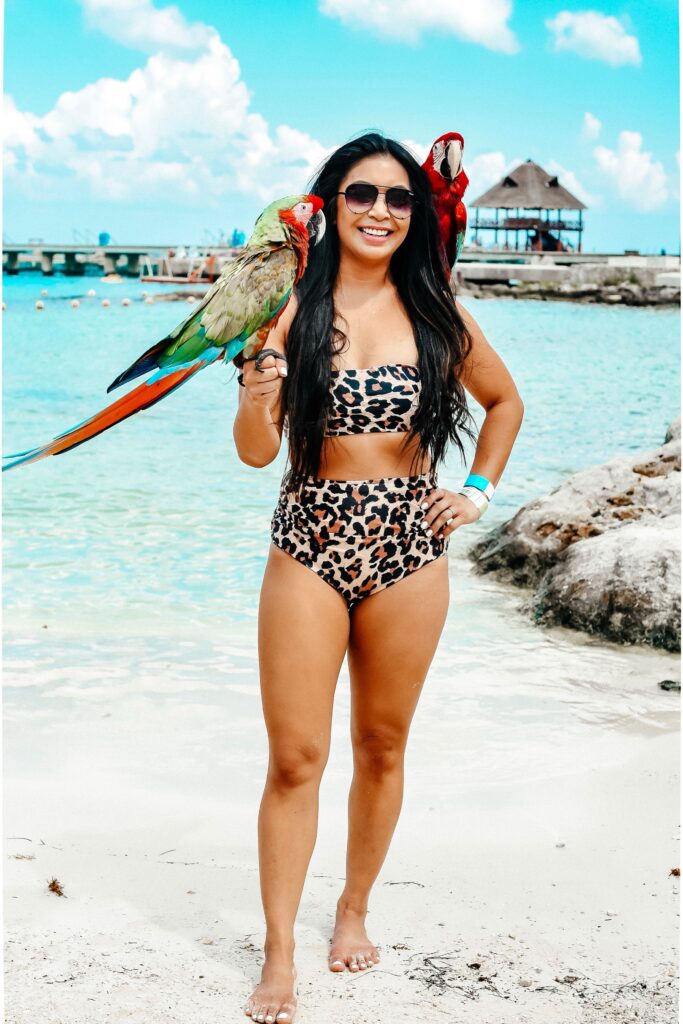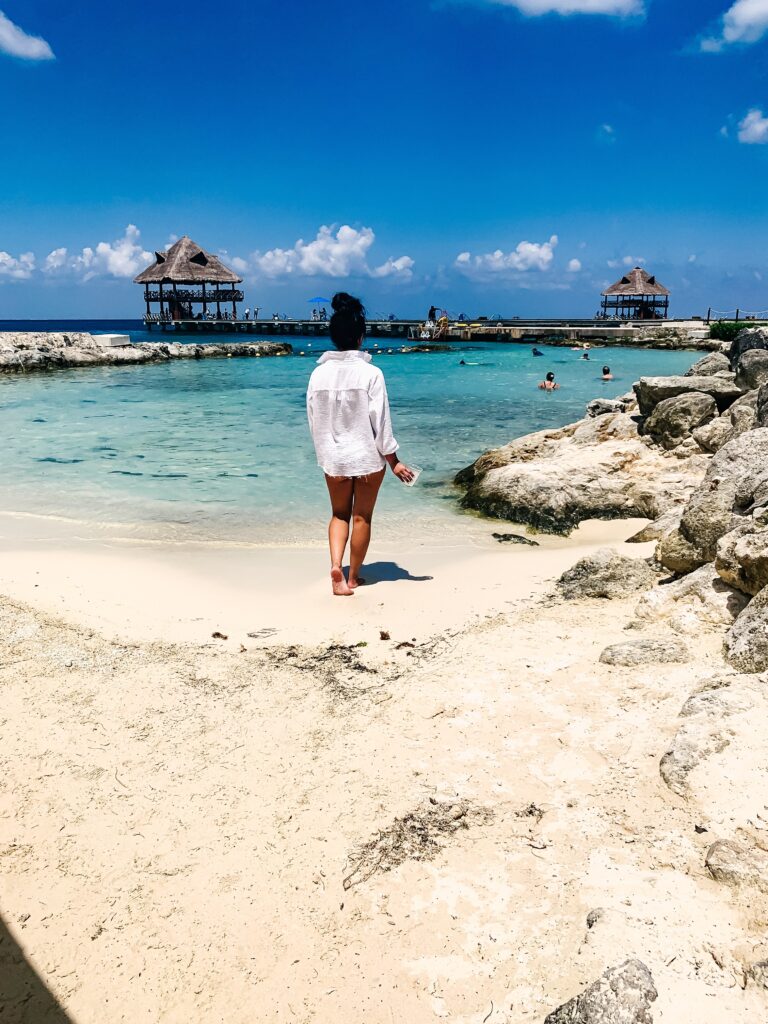 5. The Fact That They Had Activities For The Whole Family To Love– refer back to Landon and Brandon's list. Not only did they have the arcade, ice cream shop, movie theaters and camp ocean but they had Dr.Seuss theme events, family game nights, adult comedy shows, Martini making class and so much more!
I just could not recommend Carnival Vista enough! Full disclosure: I am so thankful they asked to partner up with us to experience this cruise. I was asked to share my honest opinion on only Instagram but because we all loved the trip so much I wanted to share more details about it in a full blog post!
I hope I answered any questions you guys might have had about taking a cruise! If you have any other questions or comments, please feel free to drop them below!