You all know I love an easy and fun DIY baby shower gift! Today we are partnering up with Walmart to share a really cute and affordable DIY gift basket. This one is bath time themed and I have done some extravagant ones back in my day but I really wanted to share an affordable one to show that you don't have to spend a ton of money to make something super special that the recipient will be totally grateful for!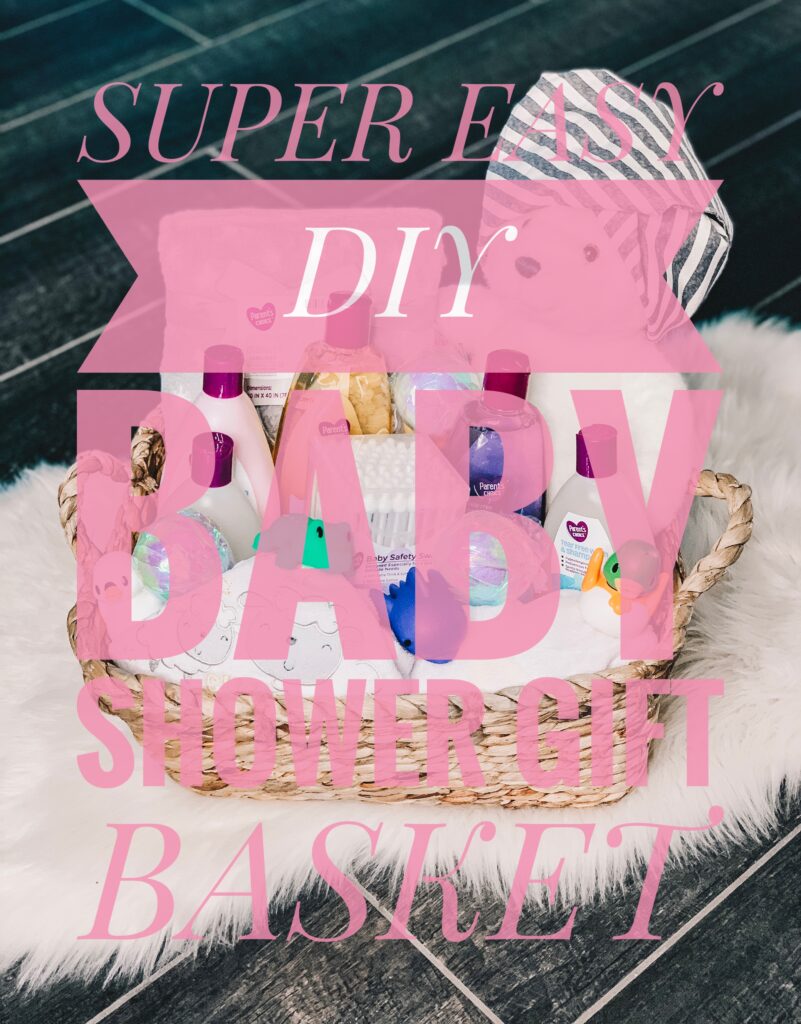 Items I Used To Make This DIY Baby Shower Gift Basket:
Woven Basket
Bath Time Squirt Toys
Baby Lotion
Baby Shampoo
Baby Bubble Bath
Teddy Bear
Swaddle Blankets or Burp Cloths (optional)
Hooded Towels (optional)
Baby Blanket
Q-Tips
Baby Book (optional)
Bath Bombs (optional)
Iridescent Treat Bag (optional for bath bombs)
There are so many ways to make a bath time themed gift basket. As you can see I played around a bit with the placement of the items as I went. The baby books, burp cloths and wash cloths are all optional but I like to use them to help with the placement of the items and it helps with visual appeal of the basket 🙂
I found all of my items at Walmart and used a lot of their private label, Parent's Choice, items because we have been really liking that line plus it's all super affordable. I linked them all below but you can add any other items to customize your basket. Walmart's baby department has so many options!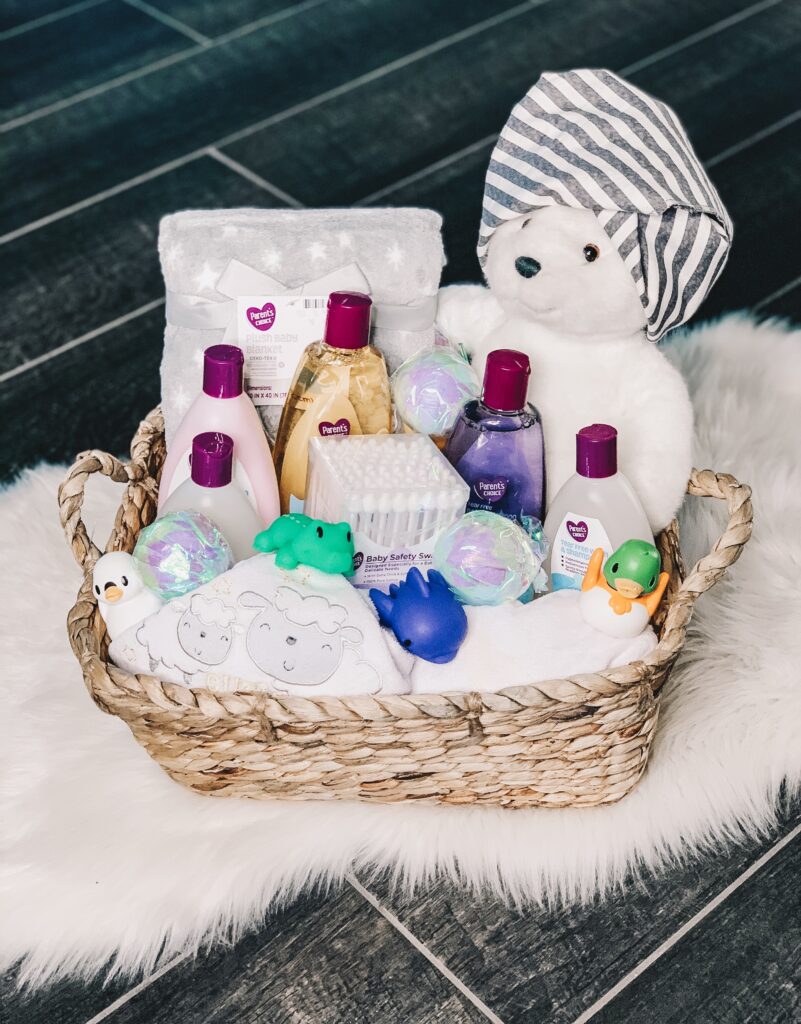 Special touches – The hair towel which is actually a burp cloth on the teddy bear is a super cute added touch that brings together the theme of the gift basket. Another special touch are the bath bombs that look like little bubbles for your bath time gift basket. Those can be added as a little gift for mama so that she can use them when she gets some alone time. There are kid friendly bath bombs but I definitely don't think they are recommended for newborn babies or really any kid's under 2 so I would suggest just putting adult ones in the gift basket and letting mama know they are for her!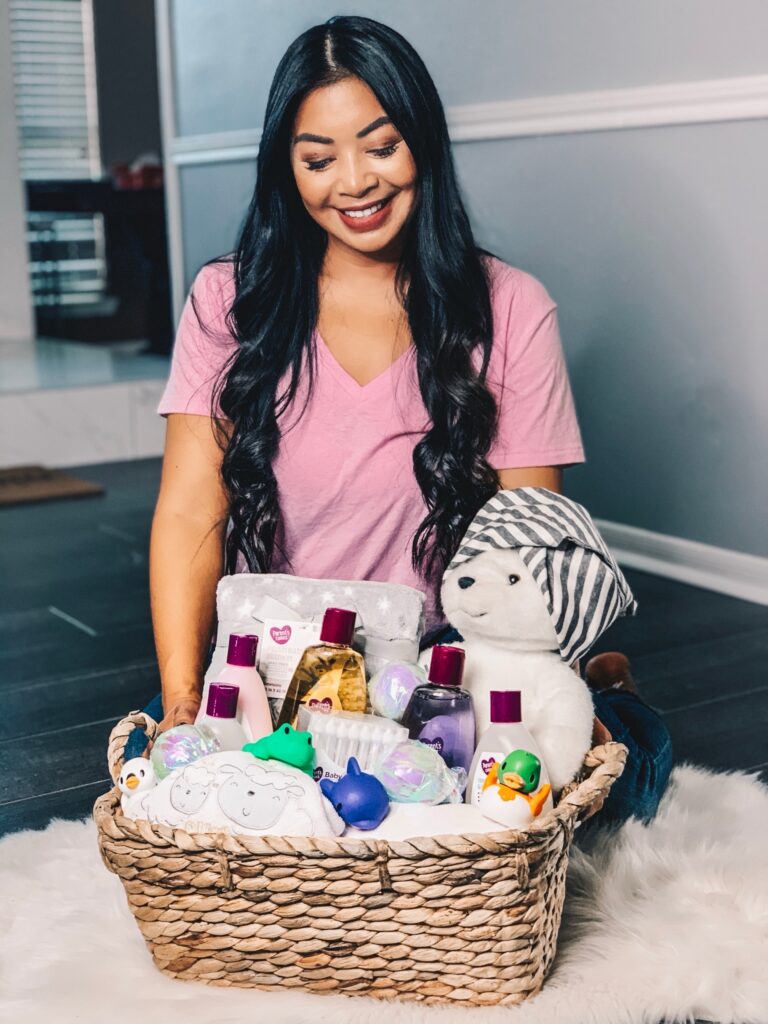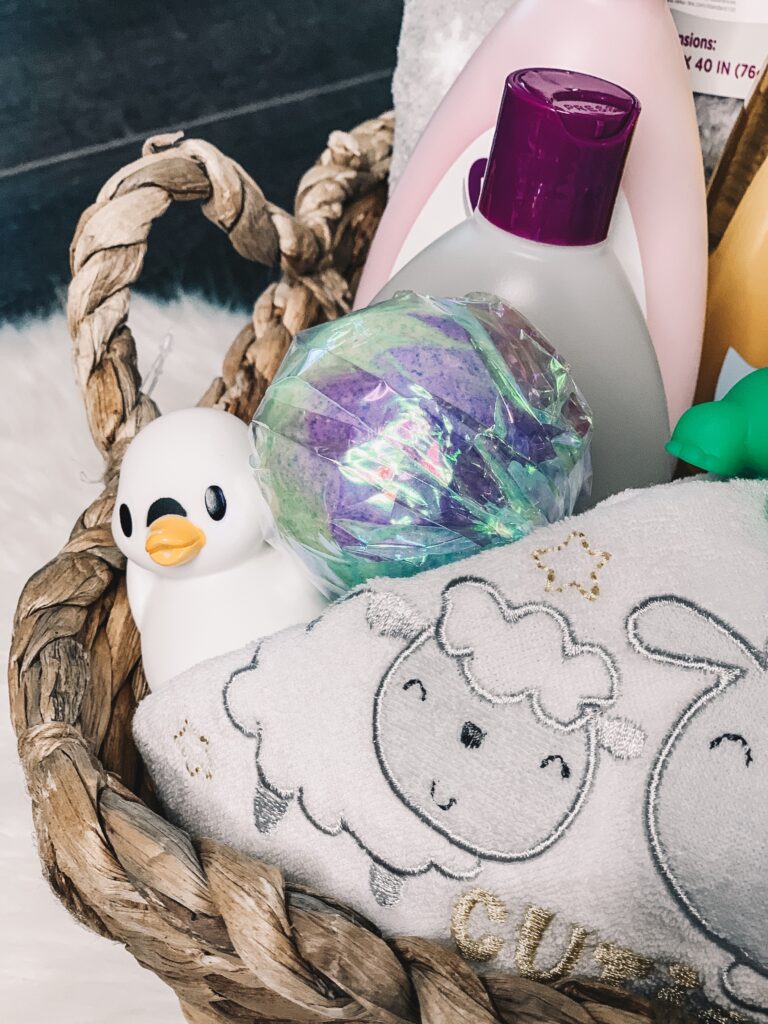 I hope you all love this super easy and affordable gift basket idea as much as I loved making it!
Click any of the photos below to shop the Walmart baby products I used to make my gift basket and if you make one be sure to send me a picture!


Thank you Walmart for sponsoring this post. As always, thoughts and opinions are my own.