Aloha from Hawaii friends! We are so happy to be in Hawaii for our first time! It's so beautiful and everyone is so kind! I'm keeping today's post short and sweet today but wanted to share all of our travel outfit deets from yesterday and little more about why we are here and how long we'll be on this beautiful island!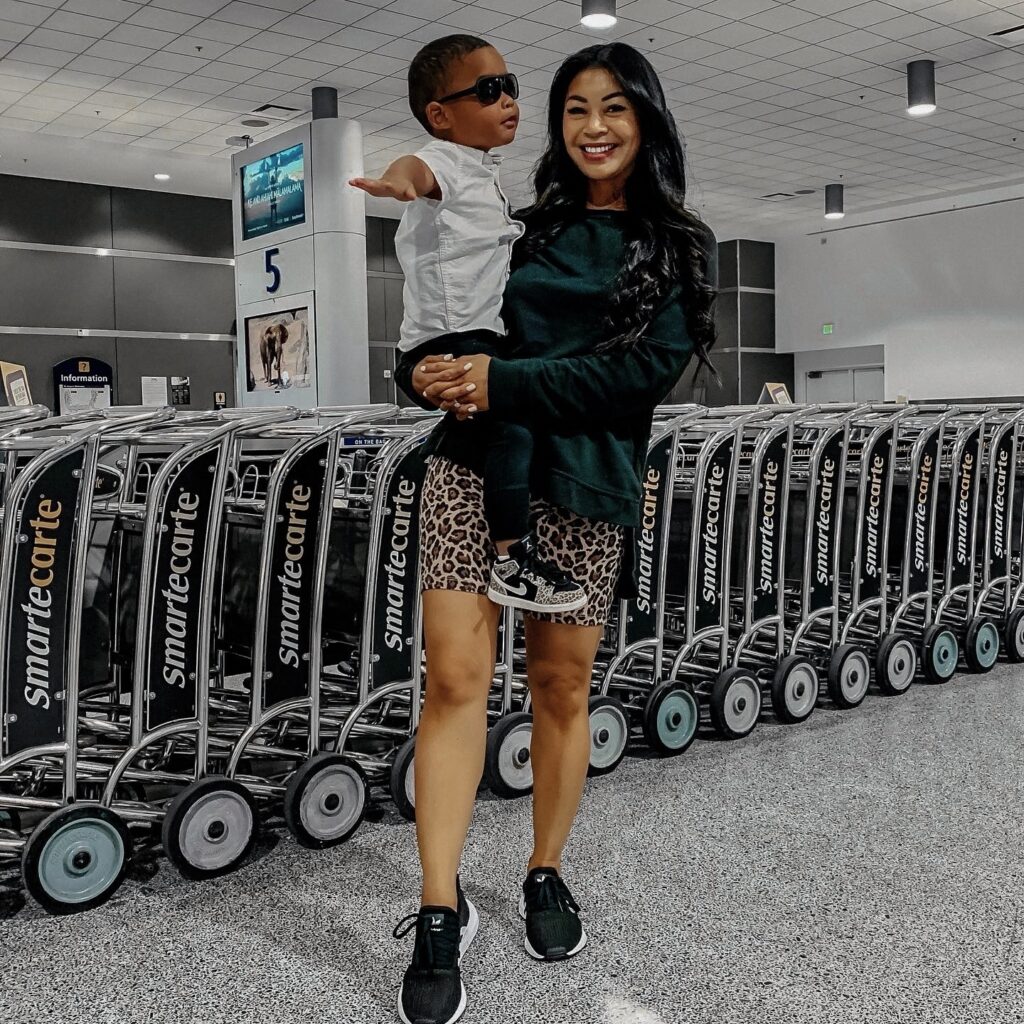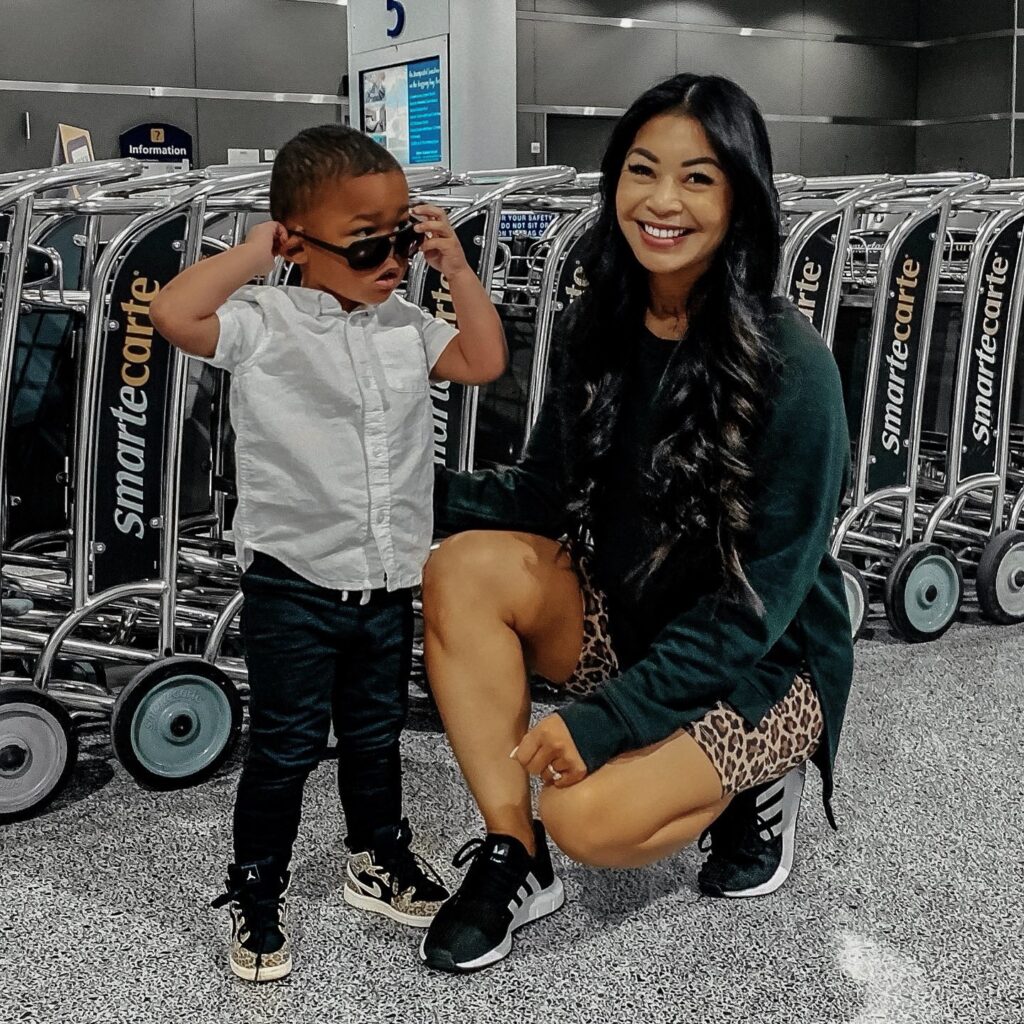 Outfits Details: My Sweatshirt: American Eagle | Leopard Biker Shorts: American Eagle (wearing a medium) | Shoes: Nordstrom | Landon's Button Up: Target | Landon's Joggers: Target | Leopard Jordan's: Finish Line ( I would recommend sizing up for your little guys)
Yes I finally gave into the biker short trend and I freakin' love it! I loved seeing it on everyone else but I didn't think I would love it on me. I put my first pair on and I was sold! They are as comfortable as leggings but not as hot, duh Roselyn lol. I am in love with these leopard ones and I also packed these black ones. And can we take a minute to talk about little man's leopard Jordan's? So dang cute!
Oh! I am also getting a ton of questions on the black Louis Vuitton bag I was carrying in this photo. You all know I am constantly stalking the Fashionphile site for bags I am obsessing over. They are constantly updating their inventory so I will link the site to black crossbody LV's here!
I am also wearing the black and white Adidas I just bought the day before at the San Mateo, CA mall. I wasn't really sharing on stories this past weekend because I was 100% sick and I had a 75% voice which is so not fun when traveling with a toddler! But anyway, we flew into Oakland, CA on Friday and stayed over 2 nights. We didn't get to do as much as we planned because sick mama over here but did squeeze in a little shopping and In and Out burgers of course! 🙂 We originally decided to do the Oakland overnight stays because with out Southwest flights flying into Kona, Hawaii we would have had to fly almost 4 hours from Houston to Oakland, get on another 5 hour flight to Honolulu and then another one hour flight to Kona. Honestly, that was way too many connecting flights for a sick mama and her toddler so I am so glad Brandon planned it this way!
We are in Hawaii for the Feast of Tabernacles. It's an every year celebration for our church. I won't get too into the details today but if you are interested you can read more about it here. 🙂 We will be in Kona for a little over a week and I am so glad Brandon's Mom decided to come with us too. Landon is loving having her here and she's so helpful with him! Brandon and I will even get to go on a few day dates. Trying to get him to go surfing with me. I'll let you know how that goes 🙂 After FOT, Brandon, Landon and I will head to Honolulu for about a week and enjoy some more fun in the sun!
I'll be sure to share our favorite things on stories!
Mahalo!

Shop this post: