Ahhhh! I cannot believe it has taken me so long to share all of our adoption day photos and sweet video that my friend Yash at Banavenue Photography did for us! But I guess no better time than now since November is National Adoption Month!
September 27th, 2019 – Gotcha Day
"Gotcha Day" is a term for the anniversary of the day on which a person joins a family by adoption. It's also referred to as adoption day and family day. I'm sure there are a ton of other terms as well but these are the 3 terms I hear the most.
Landon was first brought home to us on November 6th, 2017. As you all know we had a few scary moments when we thought we would not be his forever home but finally the last 3 months of the almost 2 years of waiting to finalize I was feeling some sort of relief and really just waiting for our "Gotcha Day" to be scheduled. I was so over the moon when the judge finally got us on the calendar in September and so was our family!
Finally 690 days later….
Yash was so sweet to put together this video as a gift. I am so happy with the way he did it. Obviously there was a lot of personal info shared during the court date, Landon's birth parents' names, Landon's full birth name so we want to respect their privacy and left all of the talking out of the video.
However, I will tell you the 2 things that had me ugly crying. Actually I was ugly crying all morning lol but the 2 things that made me cry even more was when the judge called me up to the stand and started asking me things like "do you promise to love and take care of Landon as if he was born to you?", "do you think that Landon being in your home is in his best interest?". I couldn't help but be so thankful that God had chosen me to be his mama. I am so grateful that I was given this amazing title. Sometimes I can't help but think about his story before us but then I have to remember we were all a part of this happy ending and even though we don't always understand the journey, it is all part of the reason.
And the second thing that had me crying was at the end of the hearing the judge asked us three to come behind the bench with her and then introduced as for the first time OFFICIALLY….THE WEAVER FAMILY! I totally cried because I realized it was really, truly, finally, actually OFFICIAL!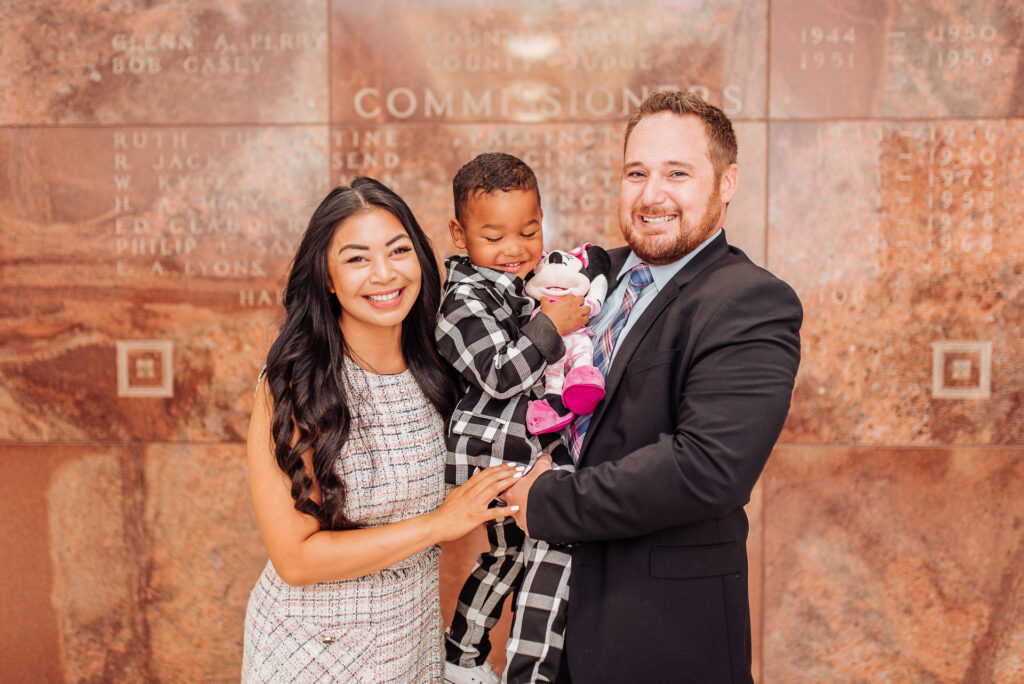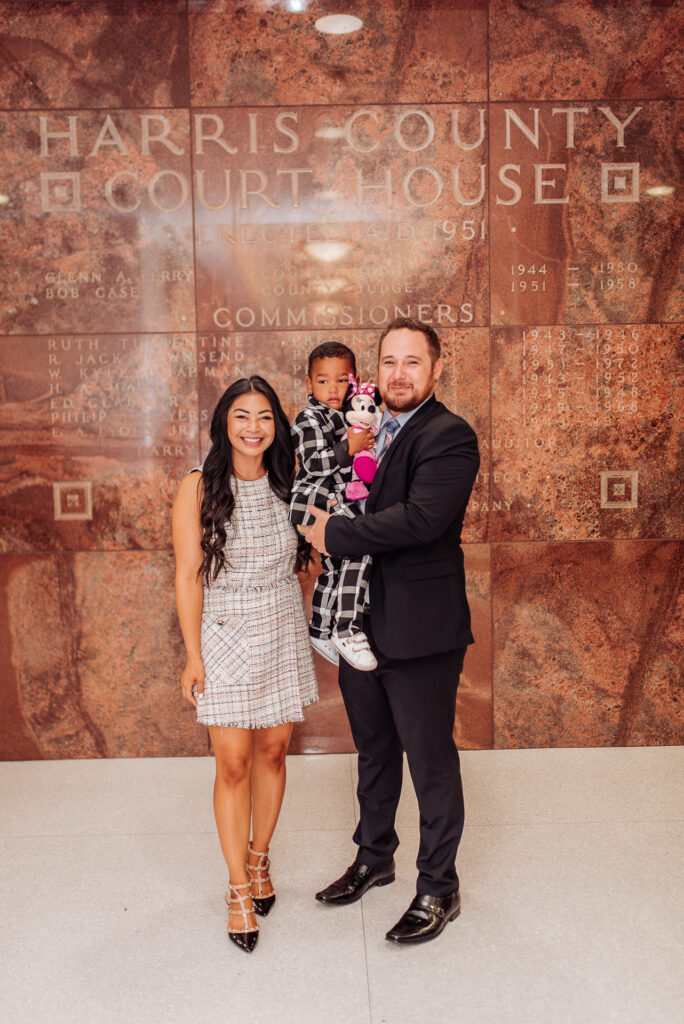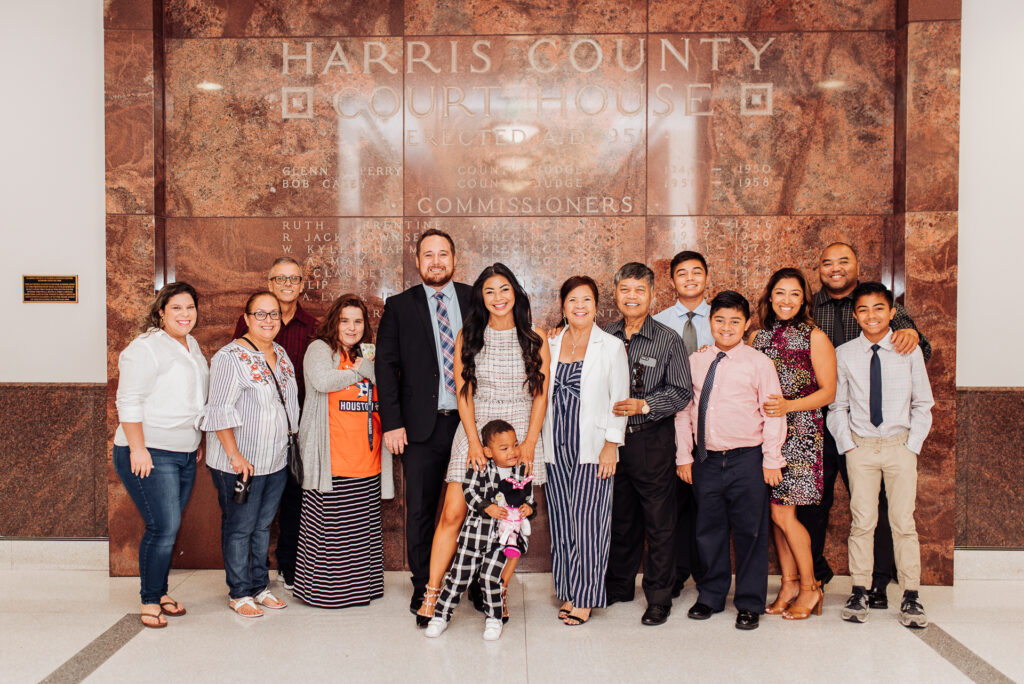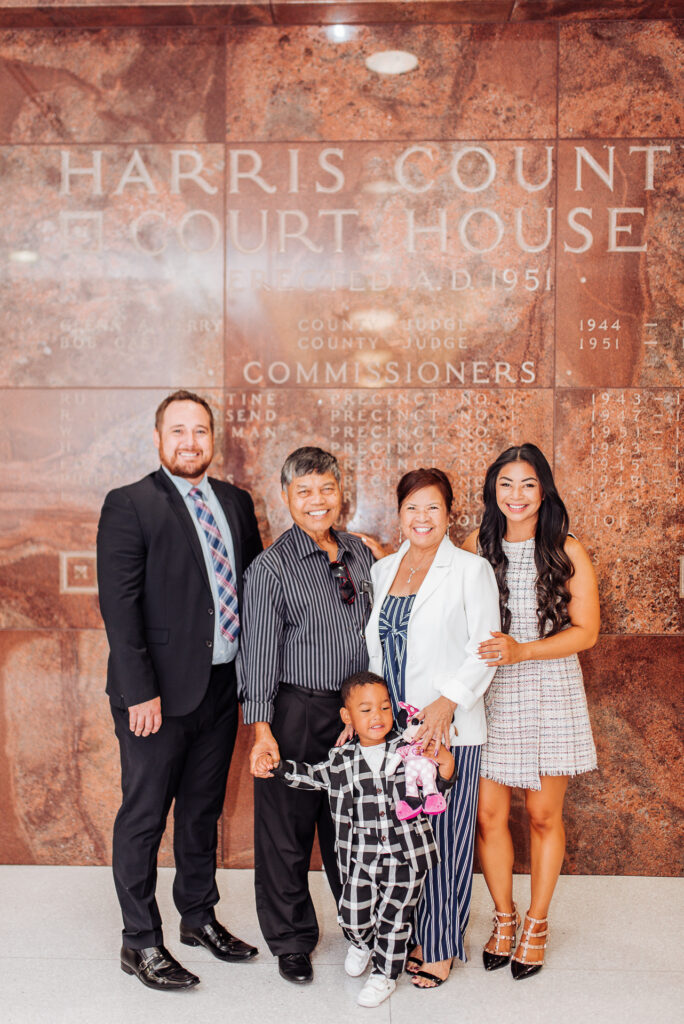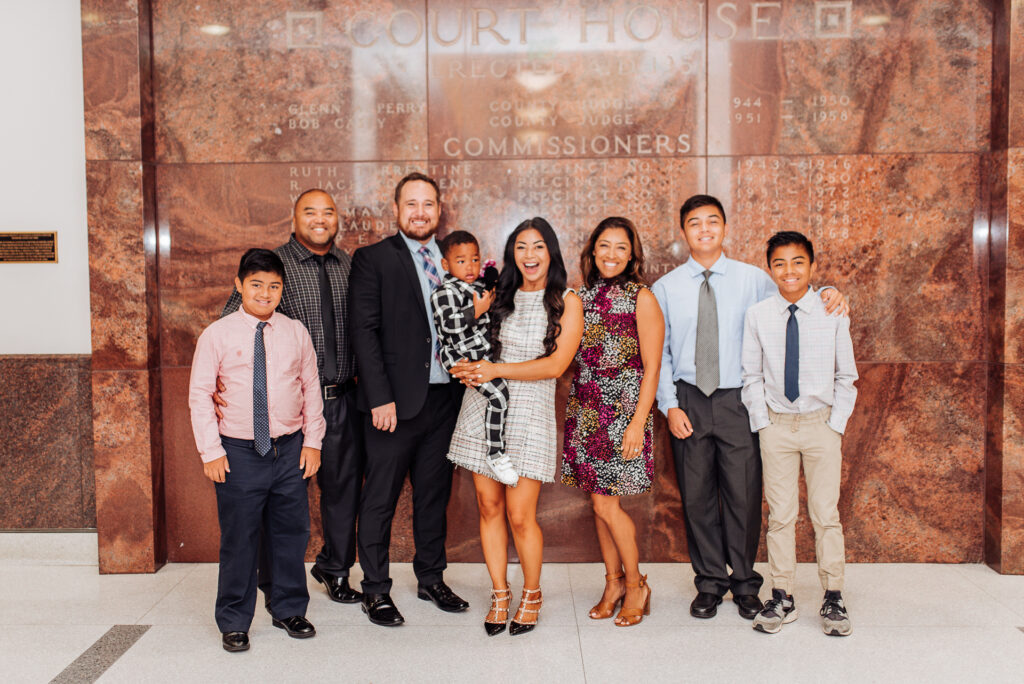 Such an emotional day and such a day filled with loved. We were so happy that some of our family and friends were able to be there on such short notice. Landon is so SO loved and you guys continue to show us love everyday and I couldn't be more thankful! SO happy to be able to share this journey and this next one with you all!