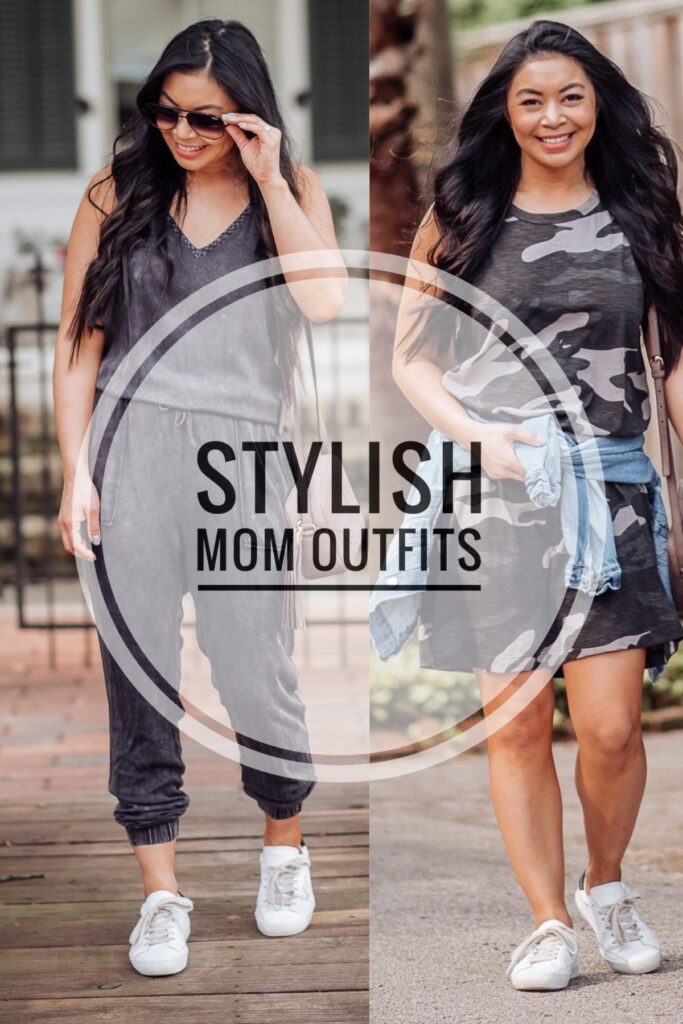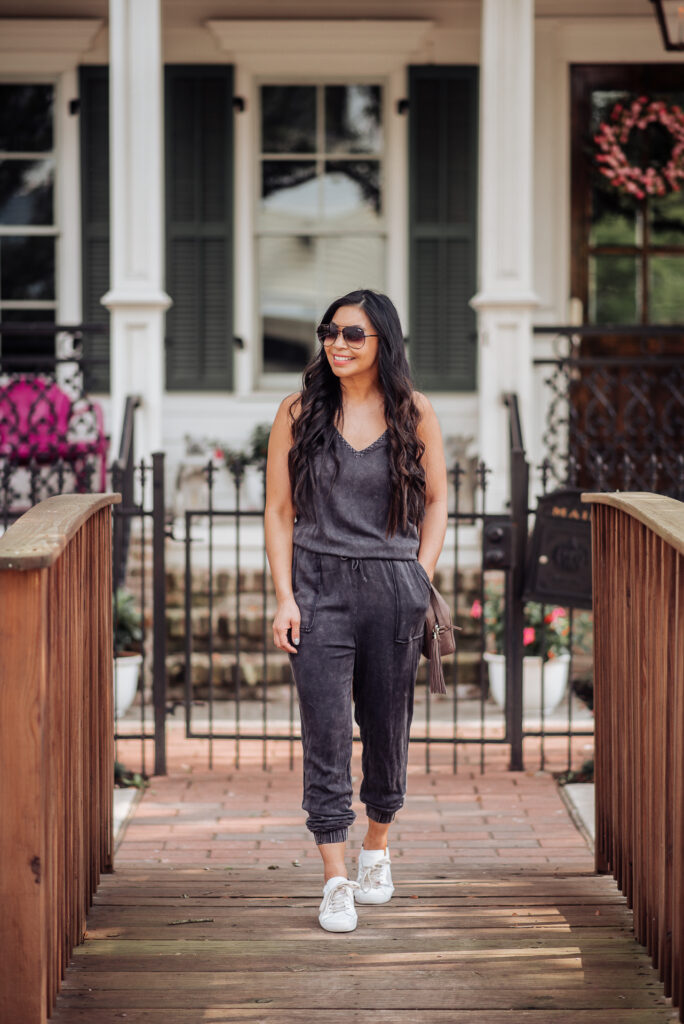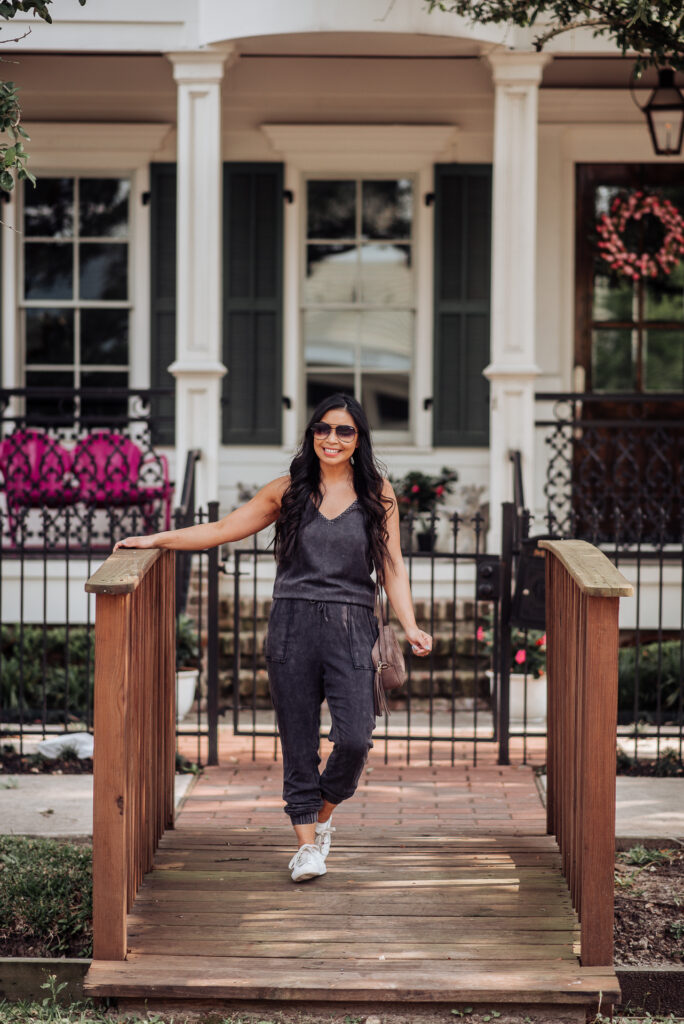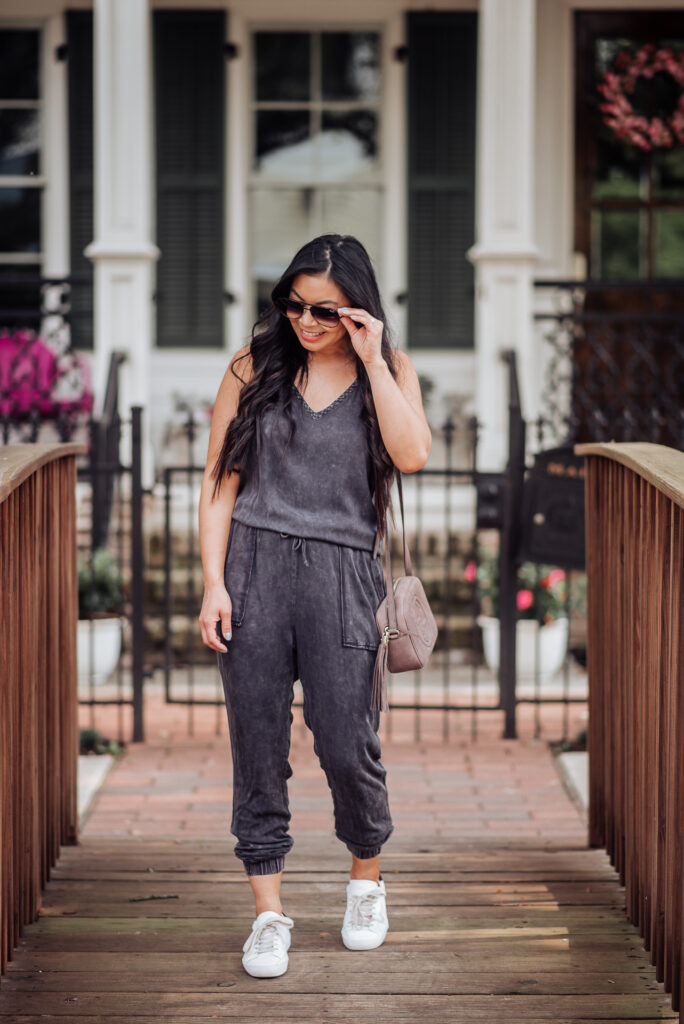 Casual Mom Outfit One: Jumpsuit | Sneakers | Sunglasses

Oh my goodness, I could seriously live in this jumpsuit everyday. It is so extremely comfortabe and I love that the drawstring detail at the waist gives the jumpsuit a more fitted and flattering fit. Also, it has pockets so you can just toss your keys and phone in them when you are chasing your little one around at the park! I am wearing a size small.
Also, can we take a second to talk about this Gucci bag I got for 40% off?! I snagged this beauty from Fashionphile and it was in PERFECT condition! It's now a website that I stalk weekly, lol. I've been crushing on this bag but you can check out all of their offerings here.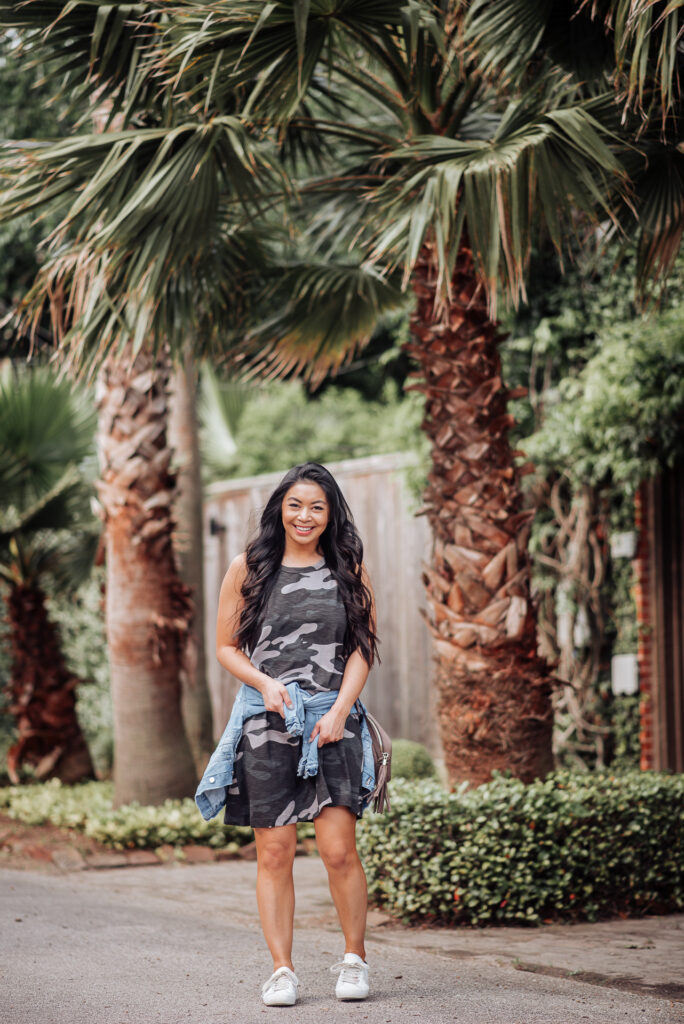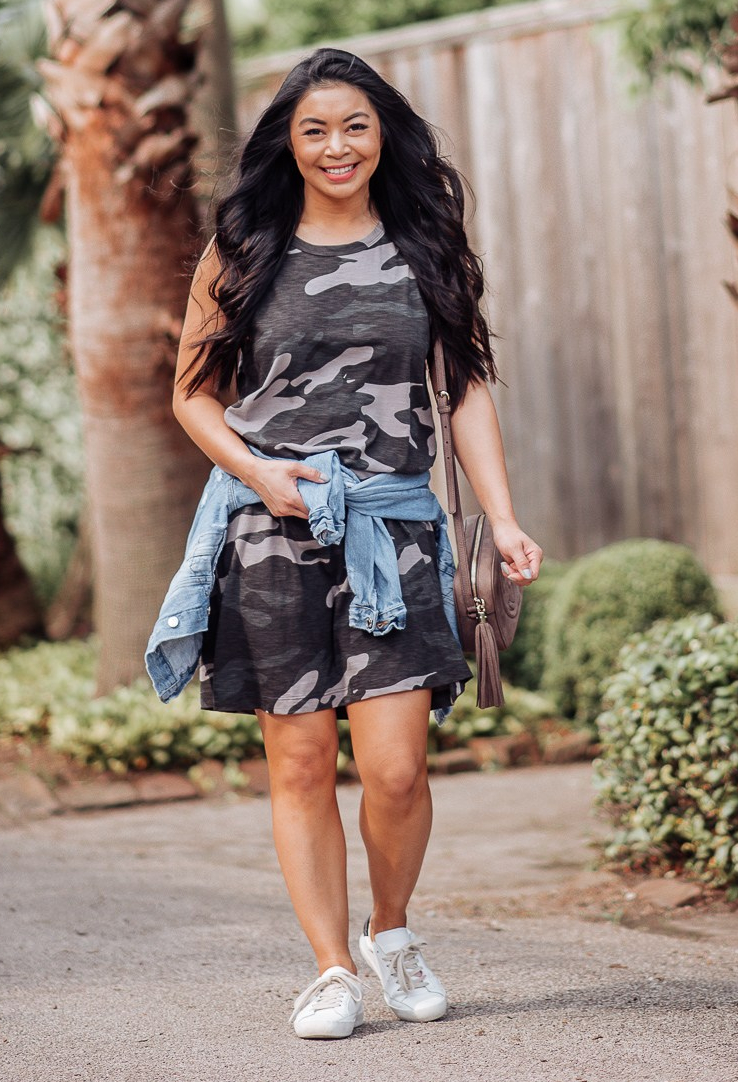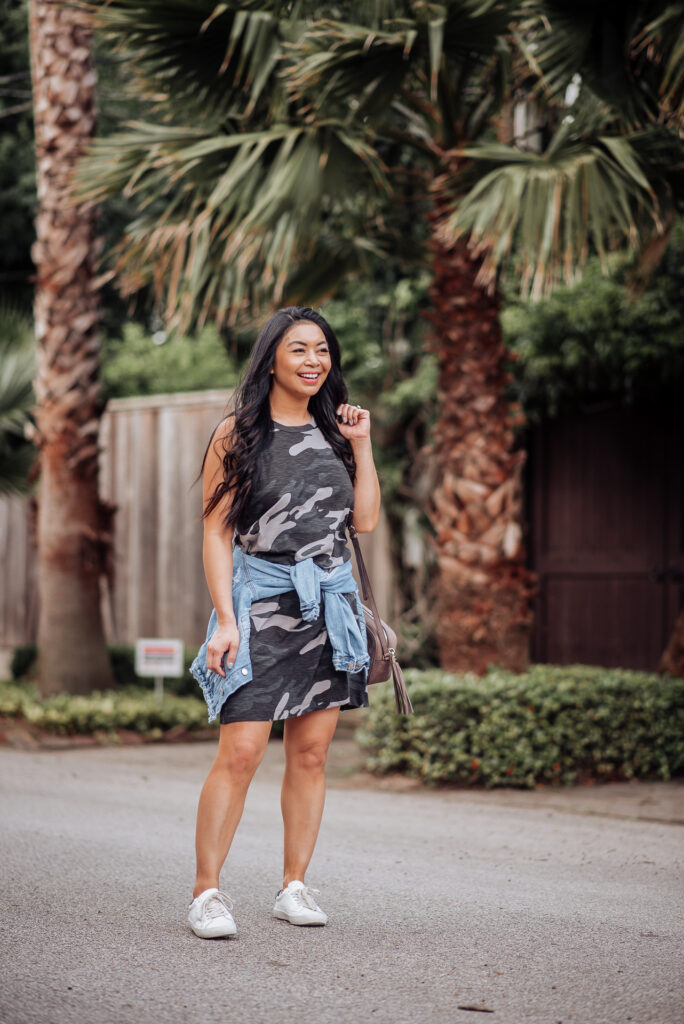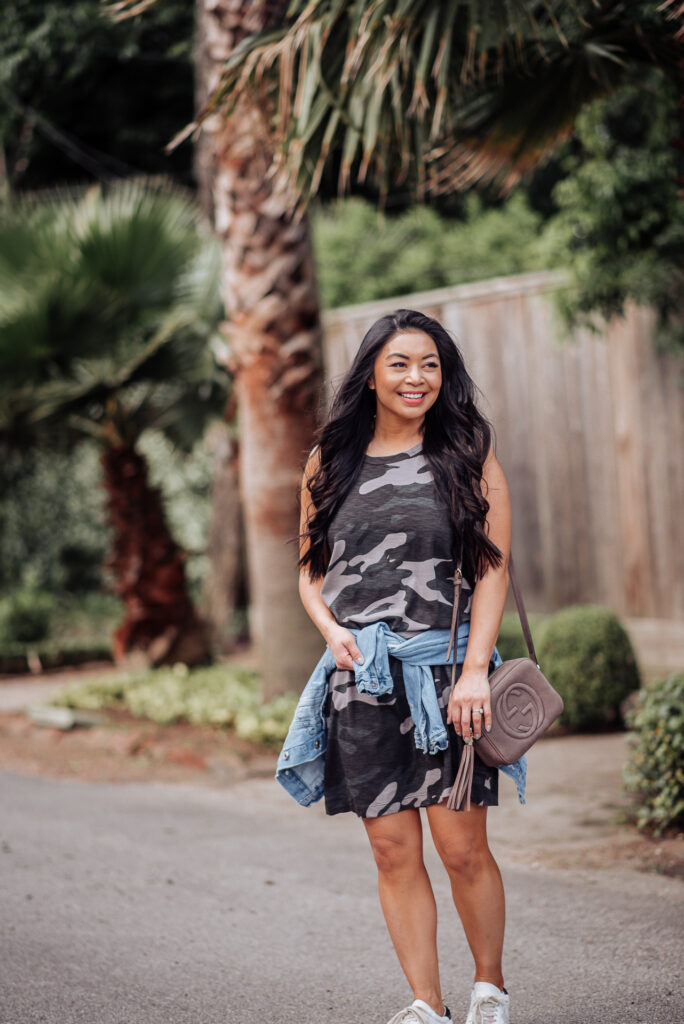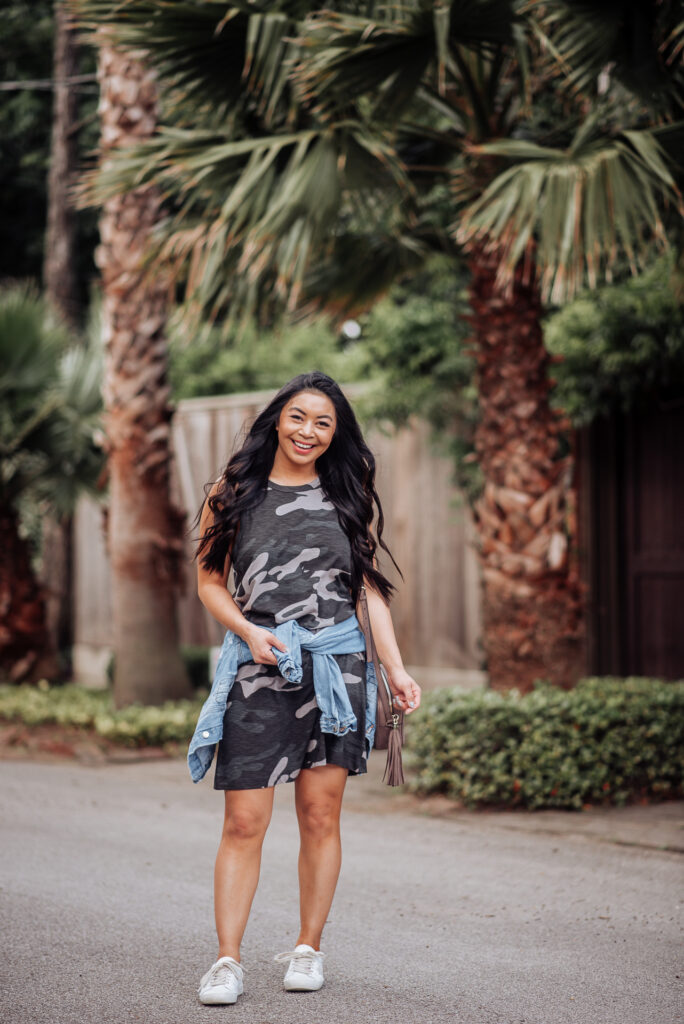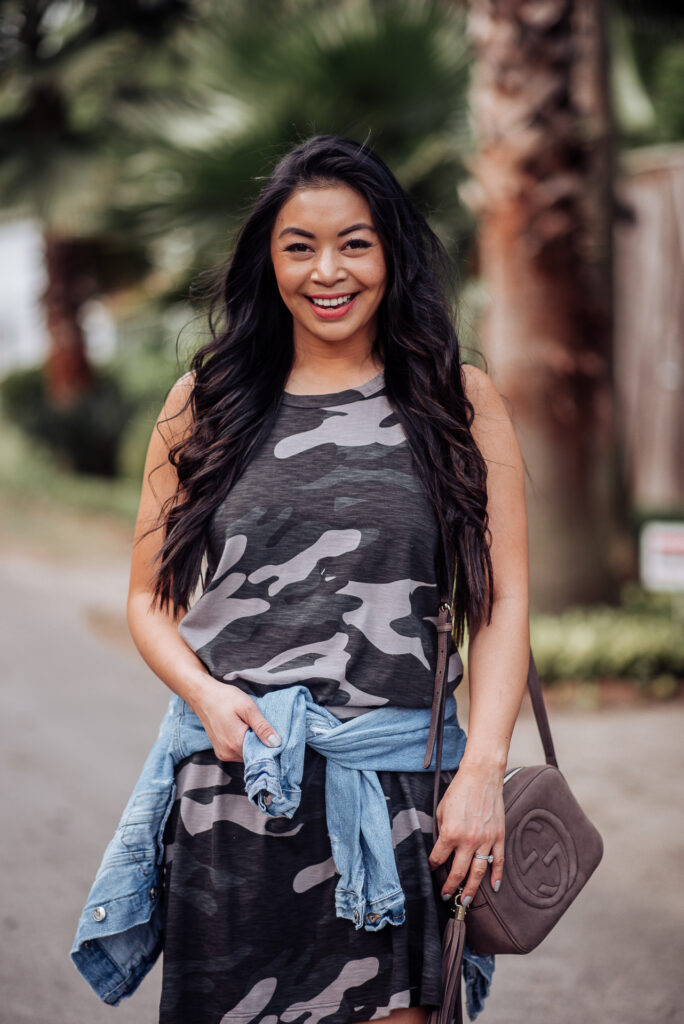 Casual Mom Outfit Two: Camo Dress | Denim Jacket | Sneakers

Who would have thought that camo was going to be a repeat trend season after season for like 8 years straight?! I'm not sure if it was after I moved to Texas but camo has quickly become one of my favorite prints! Especially now that I am a #boymom and I can match him in his camo print outfits!
I styled this camo tank dress with my golden goose dupes and denim jacket here but if you check out my Instagram stories you can check out how I dressed it up with booties, a Gucci belt and a hat.
Which of these outfits is your favorite?!