A few weekends ago we enjoyed a little family staycation at The Woodlands Resort and if you ask anyone that has seen me in the past 2 weeks, they'll tell you that I cannot stop raving about our stay! 🙂 Today I want share more of our fun photos along with what we loved most about the resort and what we look forward to checking out on our next stay!
If you are planning an upcoming staycation or coming in from out of town, I highly recommend The Woodlands Resort for your next vacation. If you book before 5/31/2019 you can use this special link that will give you the best available rate plus an additional 10% off. You have to book before 5/31/2019 to get the deal but your reservation dates don't need to be before then. Just as long as your stay is before 12/31/2019.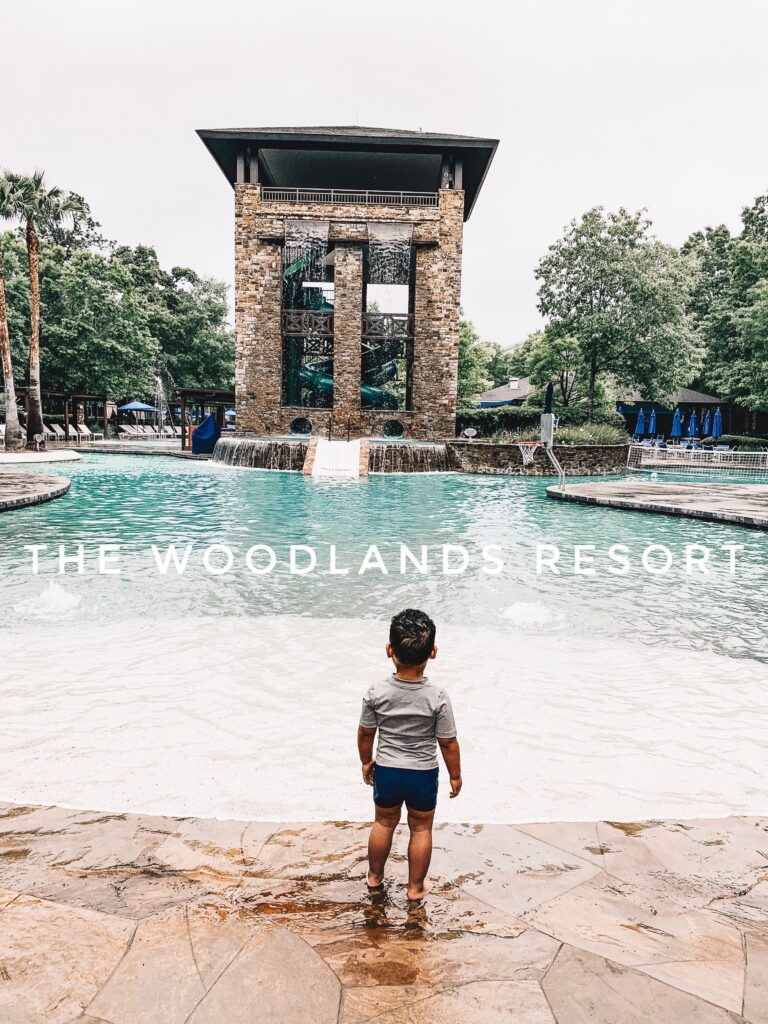 Upon Arrival
I cannot say enough good things about The Woodlands Resort. Upon arrival we were greeted by such a kind staff, they delivered the cutest (and most delicious!) Texas shaped chocolates to our room and even had a bag waiting for baby Weaver that was filled with bubbles and pool toys! I mean if that isn't 5 star treatment, I don't know what is.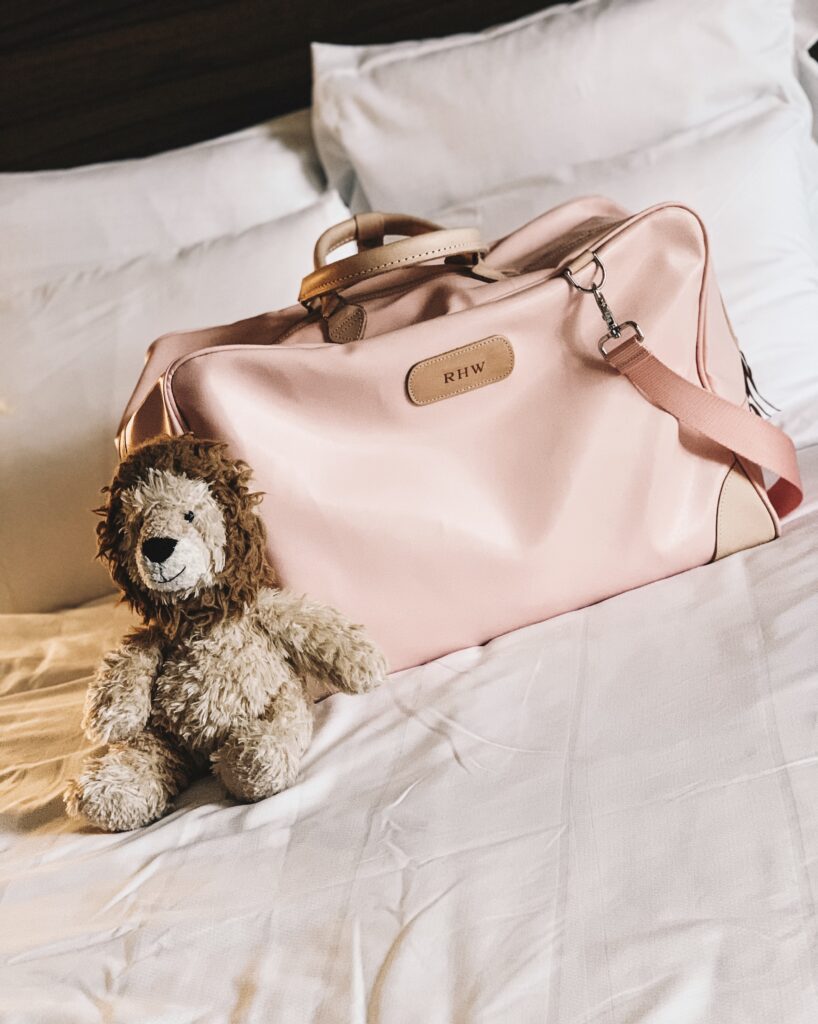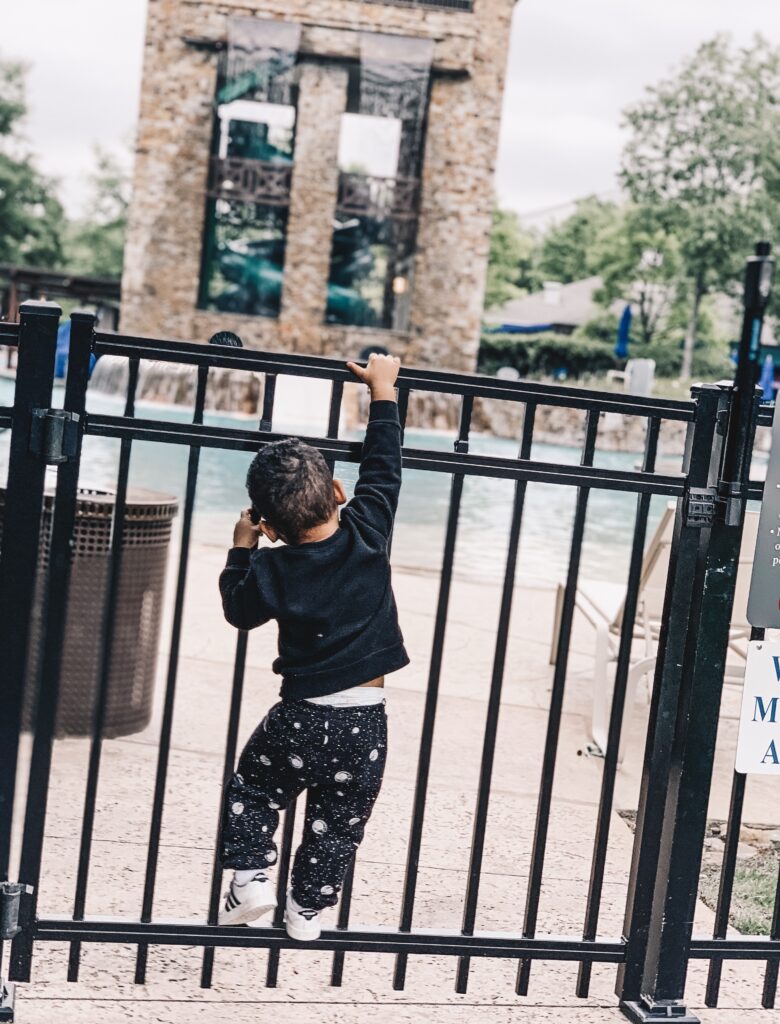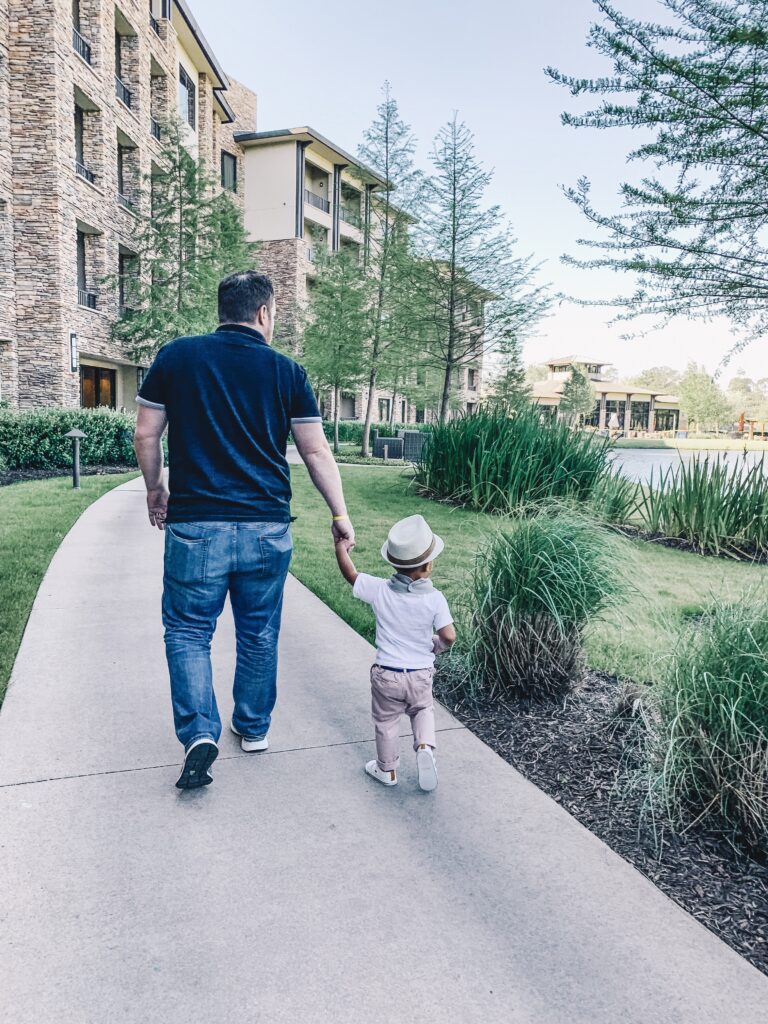 The Room
The Woodlands Resort has 402 guest rooms and suites. Whether you are planning a family vacation, an adult only getaway or coming into town for business, they have the perfect room for you. We opted to stay in one of the pool walkout rooms which if you saw from my Instagram stories was the best decision! Our spacious room with two queen beds had direct first floor access which meant we had a huge sliding door that opened up to the pool area.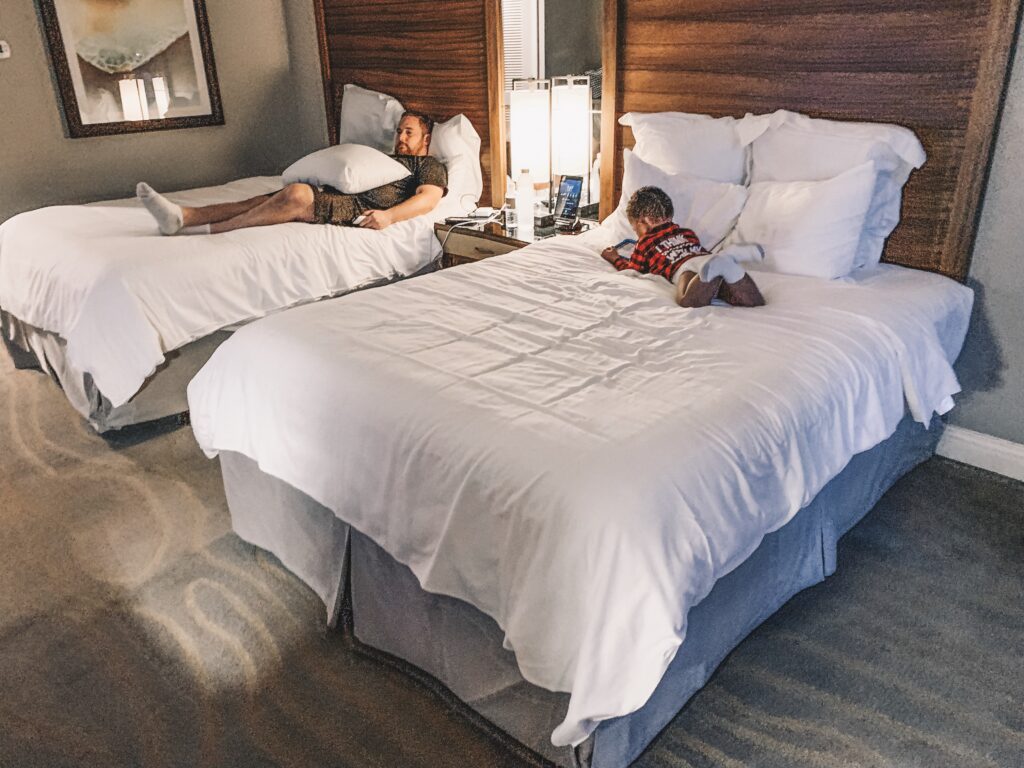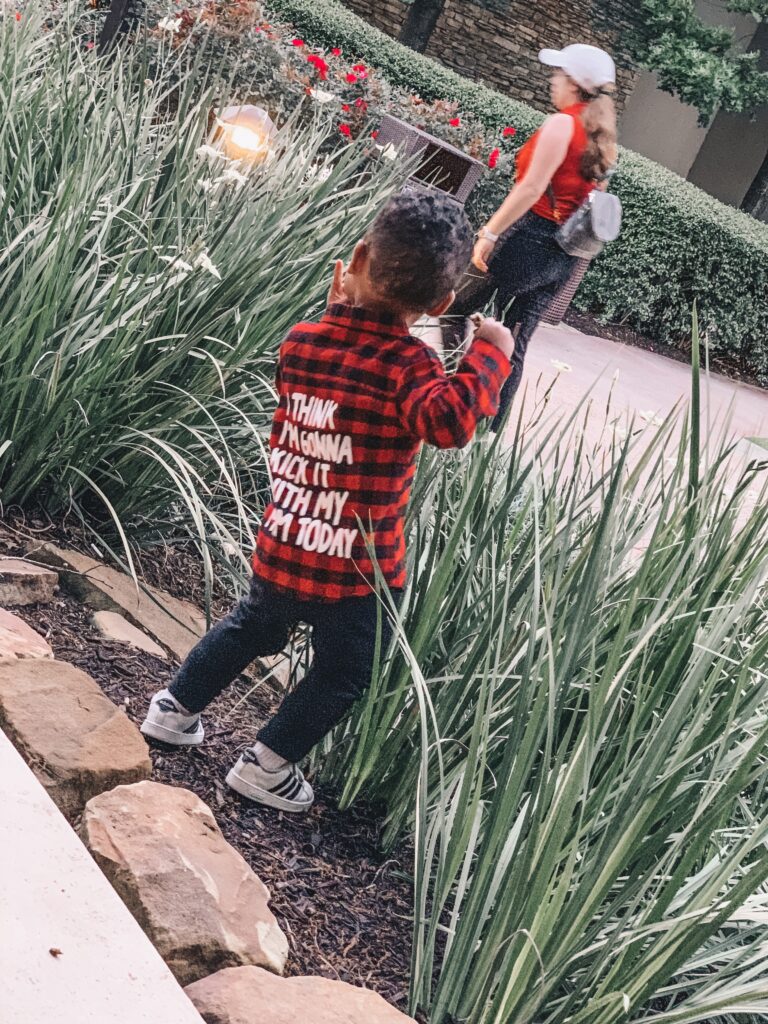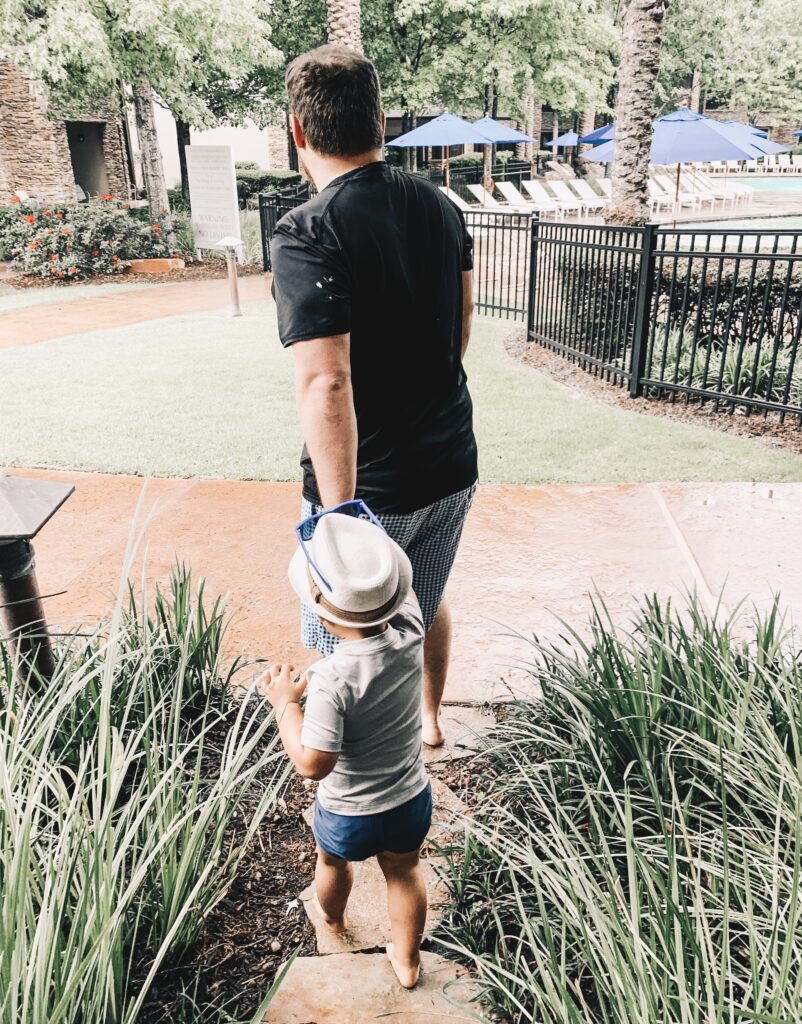 The above picture is the hubby and baby walking out of our sliding door to the pool so you can get an idea of how close it was! One of my favorite parts!
The Pool Area
The pool area, man oh man! We seriously did not want to leave this area! We even had dinner reservations at the steakhouse on The Woodlands Resort property and canceled them because that's how much we didn't want to leave the pool area, lol. The Woodlands Resort has a huge pool area with a 30 foot tower, race down slides, a splash pad, kid's pool, a heated lagoon style pool and a 1,005 foot lazy river!! Like, why would anyone ever want to leave?! LOL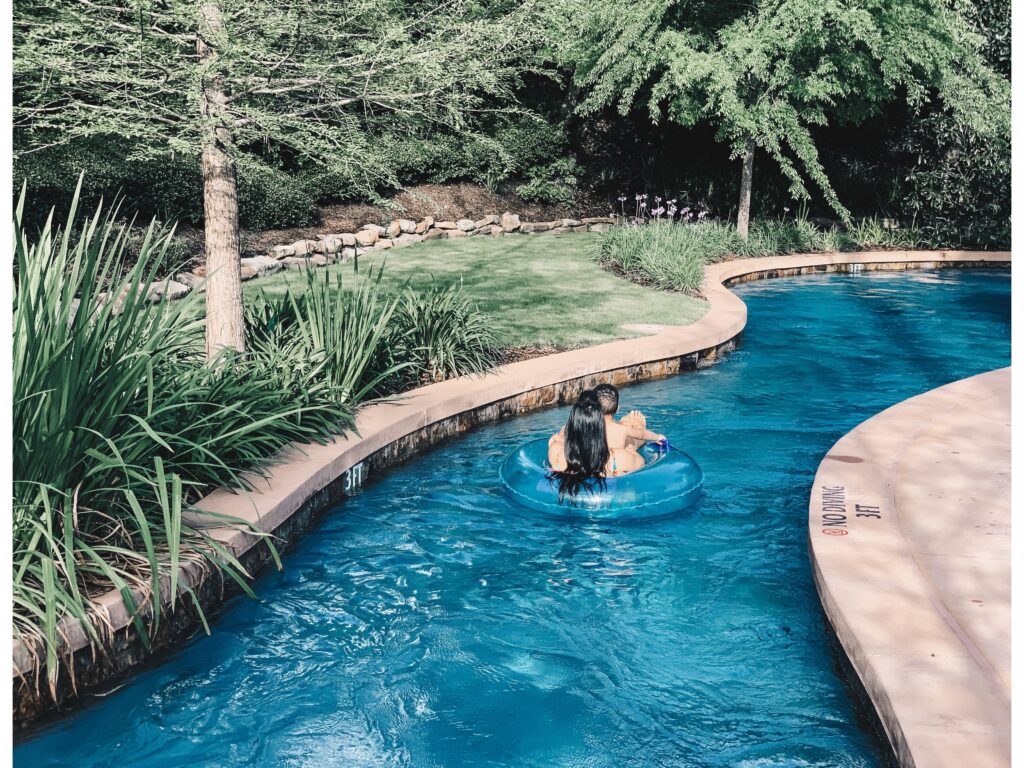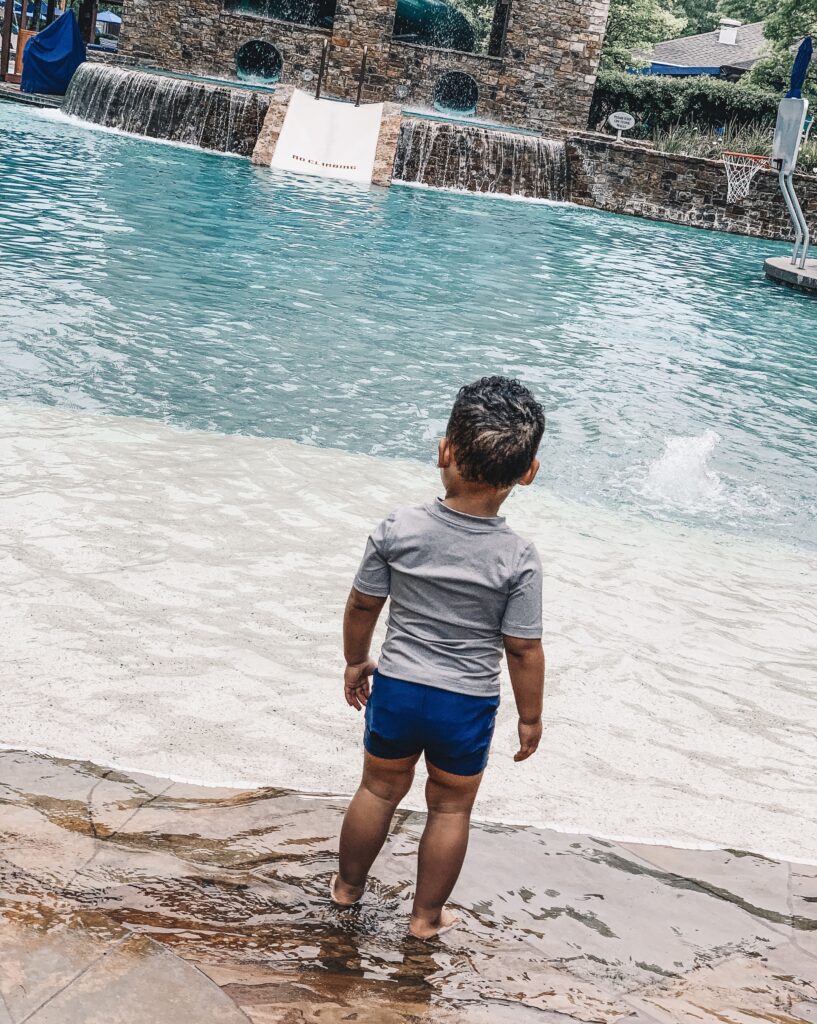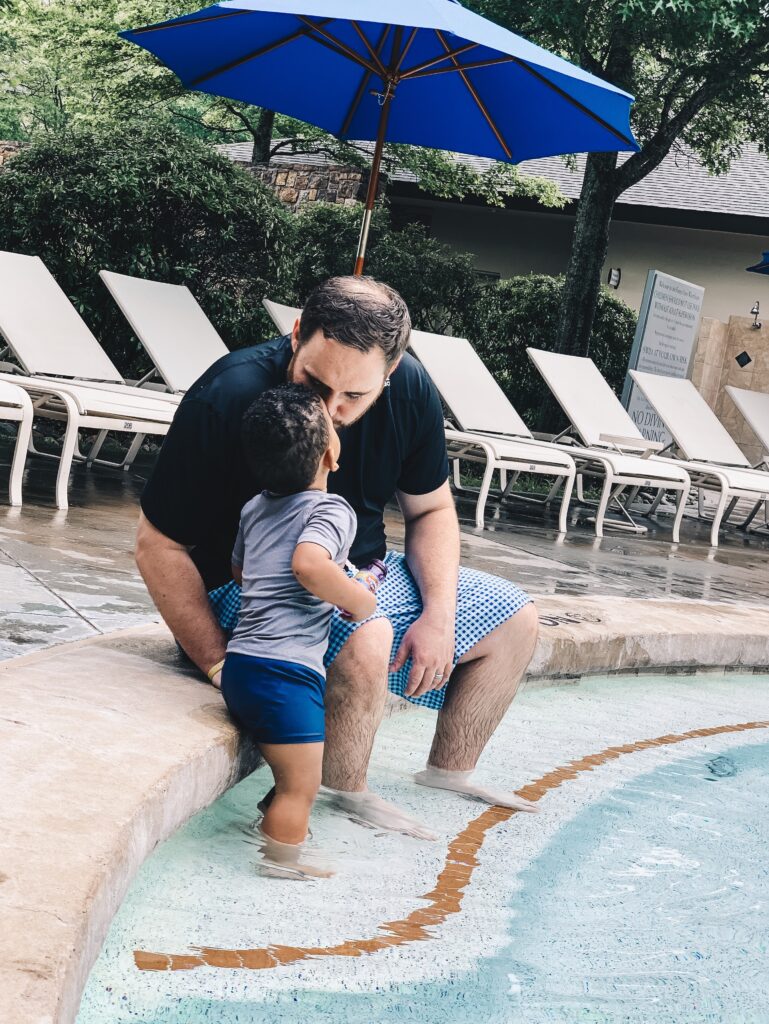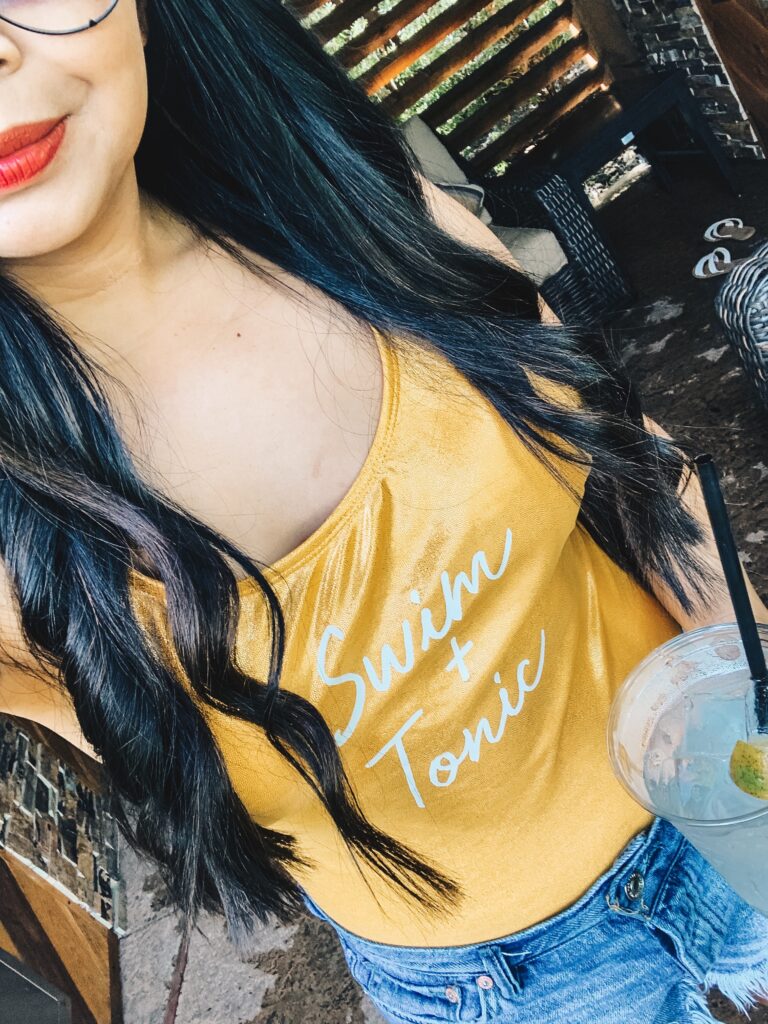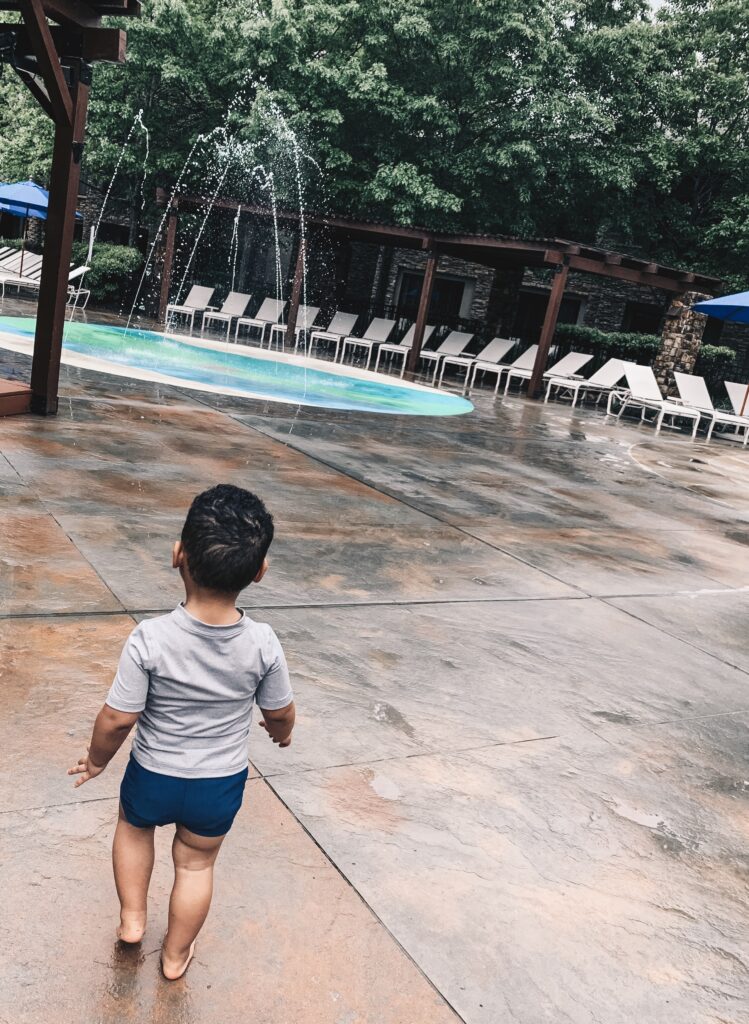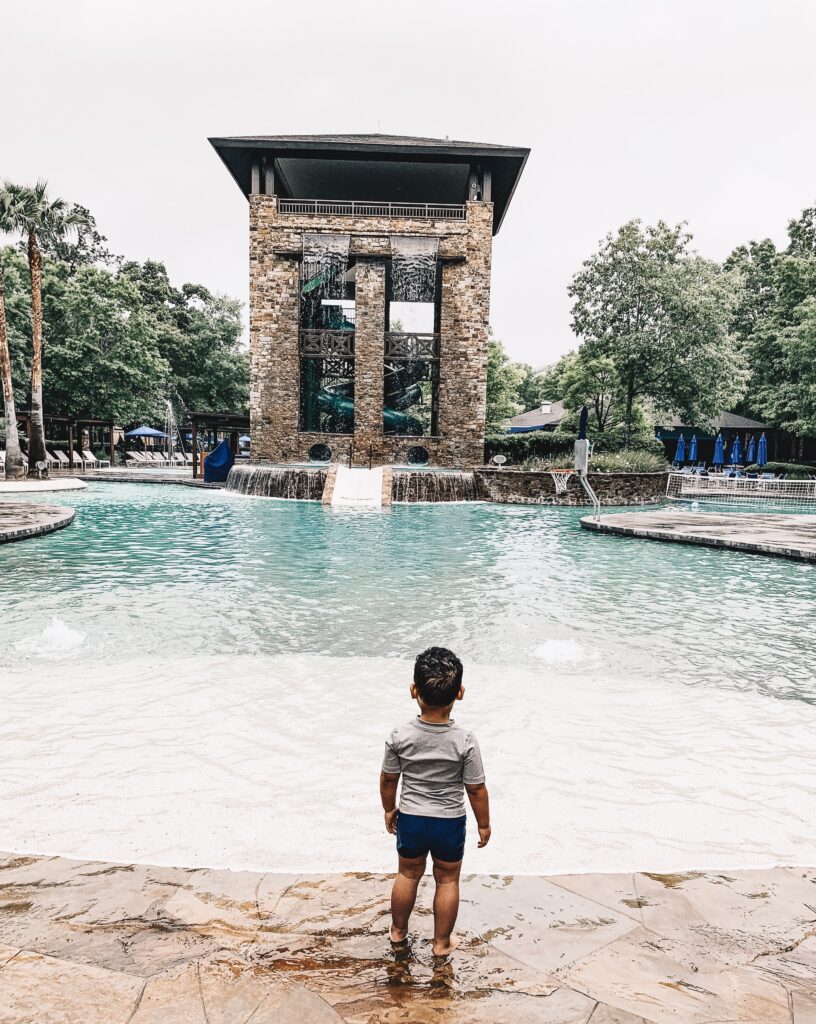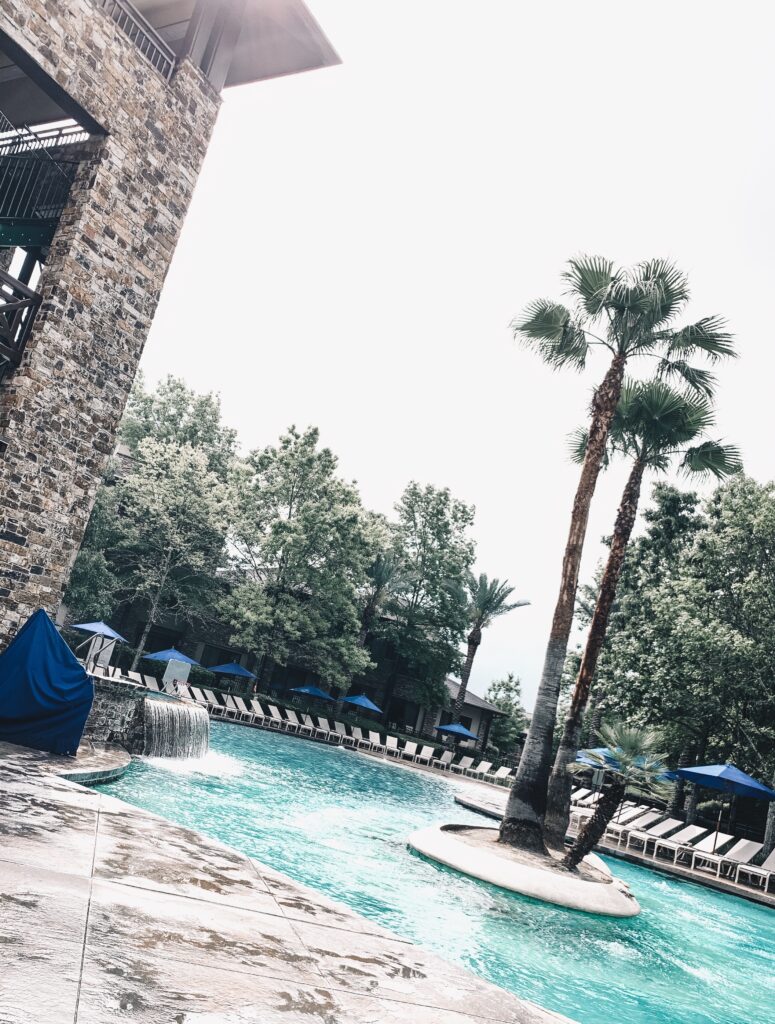 Activities
One of the things I loved the most about the resort was that they had so many family activities. They were hosting a karaoke contest by the pool along with arts and crafts, lawn games, smore's roasting and Brandon even started an unofficial hula hoop contest, haha! They also host a movie showing on a big screen by the pool each evening. SO fun!
If you are doing an adult vacation, they also offer mixology classes at the steakhouse, stand up paddle boards rentals, kayak rentals and bike rentals.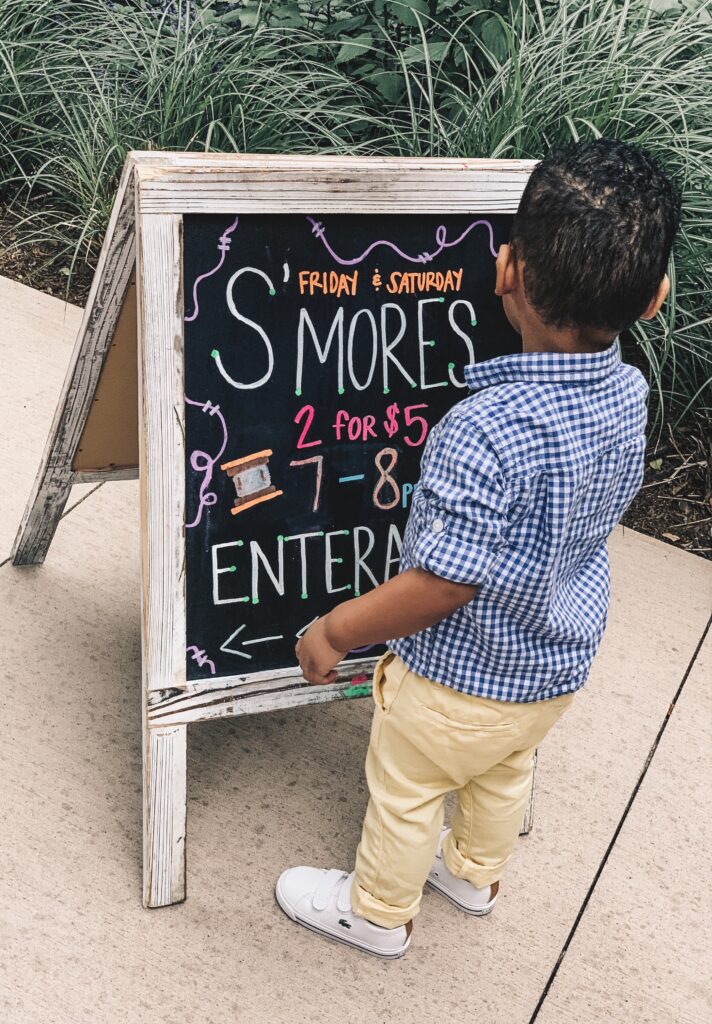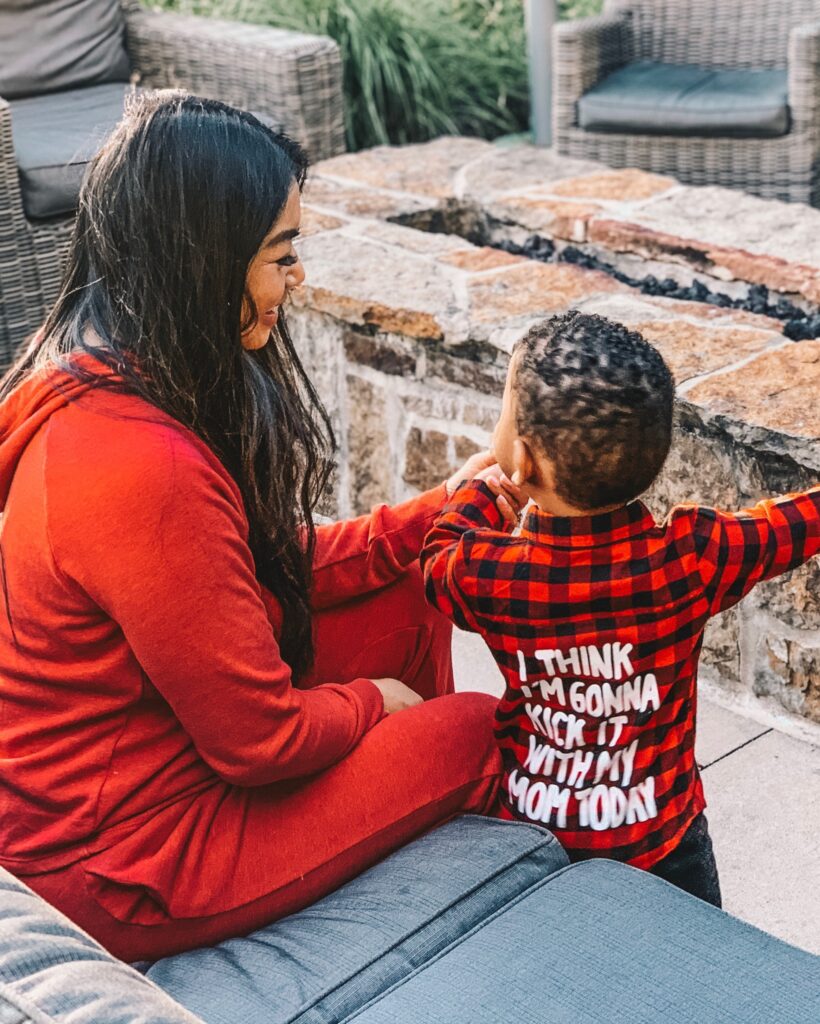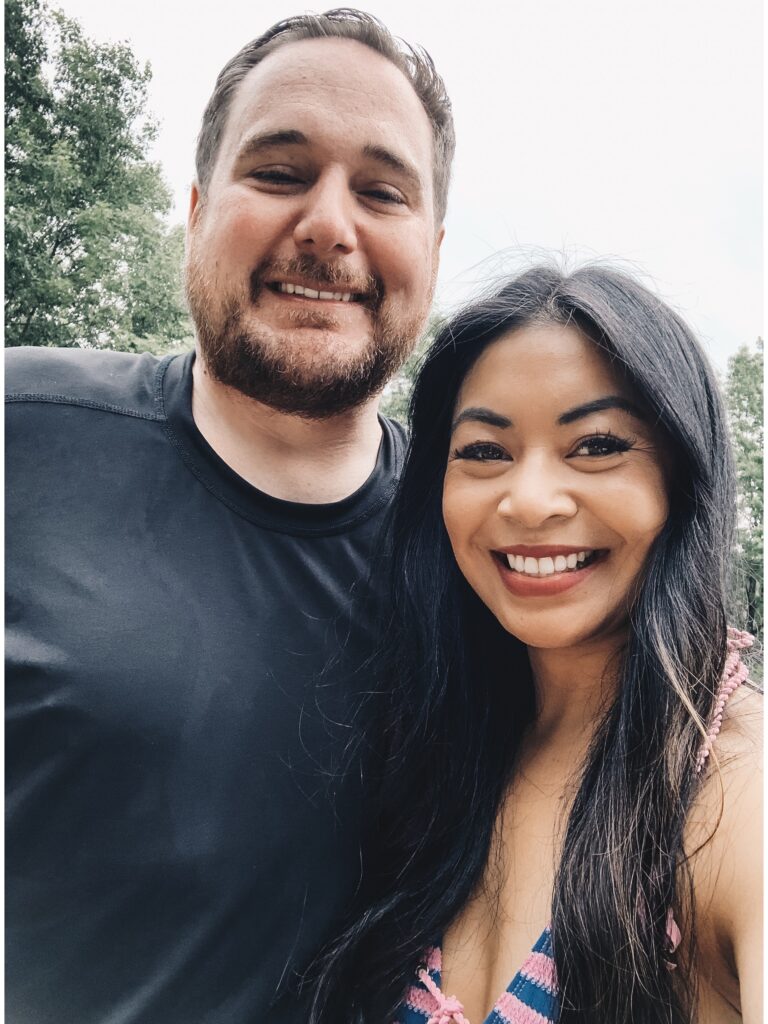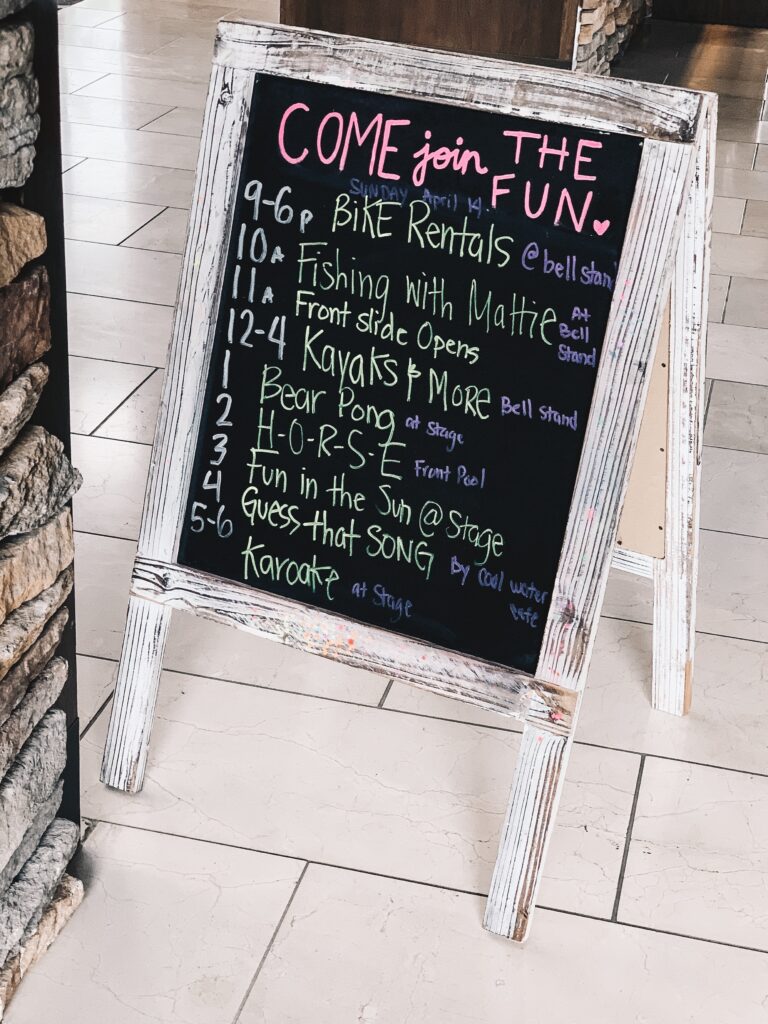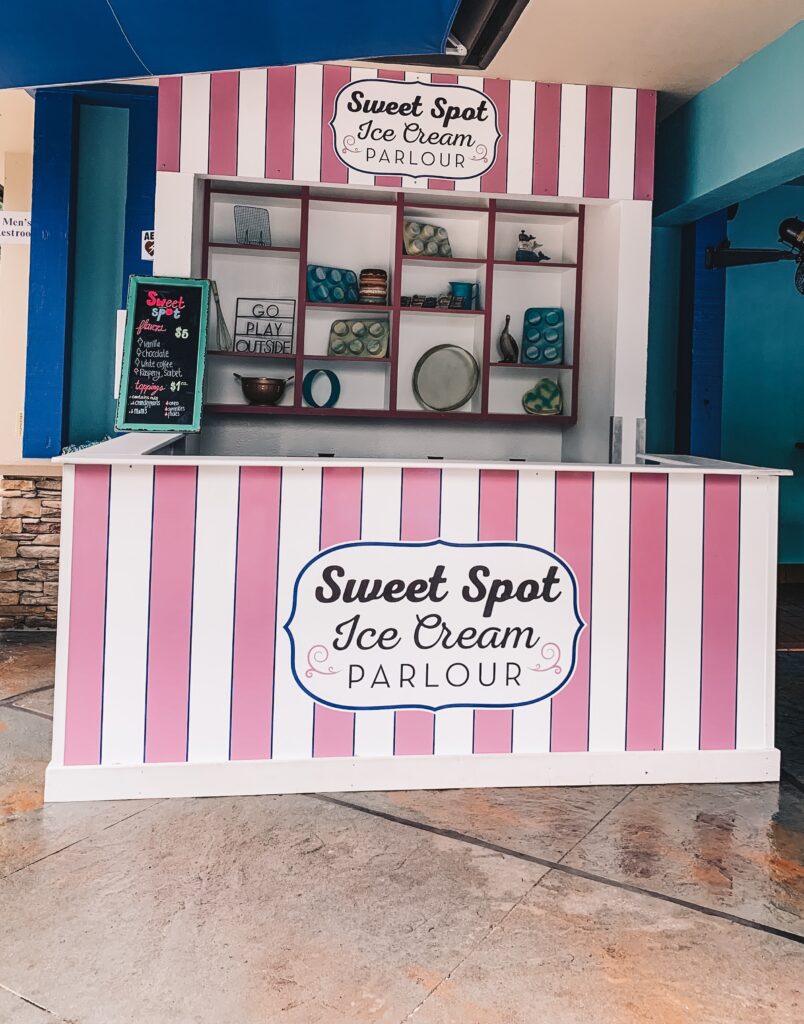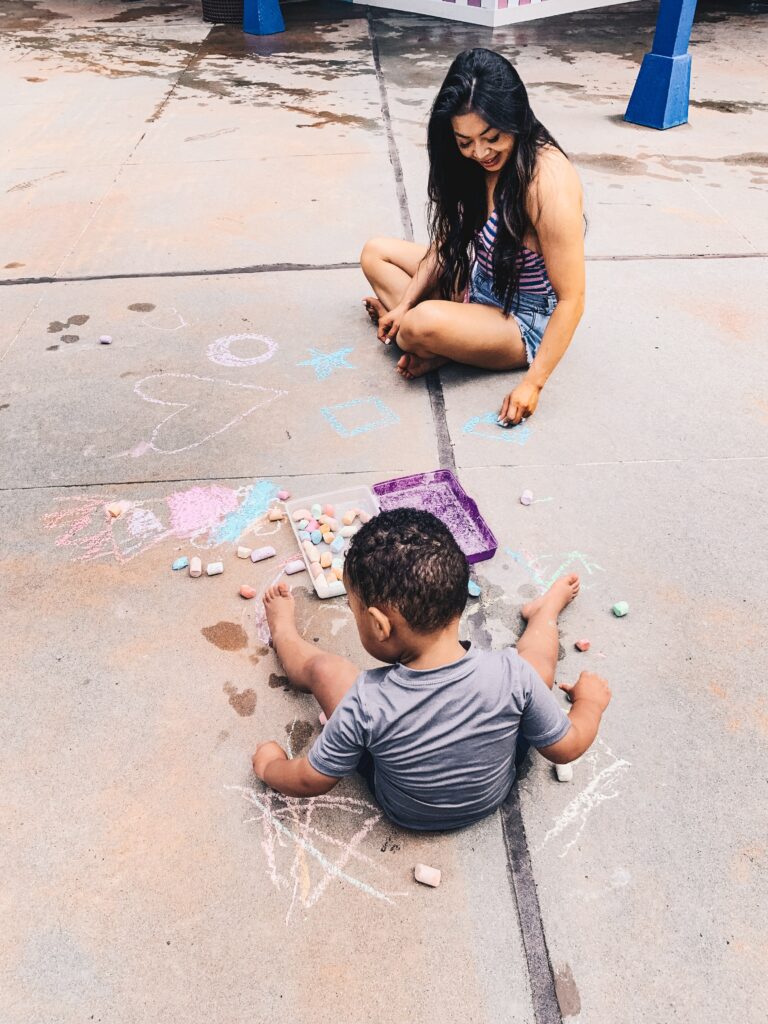 Amenities
They should change their name to "The Woodlands we've got it all Resort, lol. But really. I know you might think that I already told you everything they offer but there's so much more.
Spa
Fitness Center
Outdoor and indoor tennis courts
AH-mazing pool side cabanas
Complimentary transfers to Market Street and The Woodlands Mall which are the shopping areas nearby
Conference center with 33 meeting rooms
Dry cleaning and laundry services
Valet parking
iPad minis in each guest room
and much more!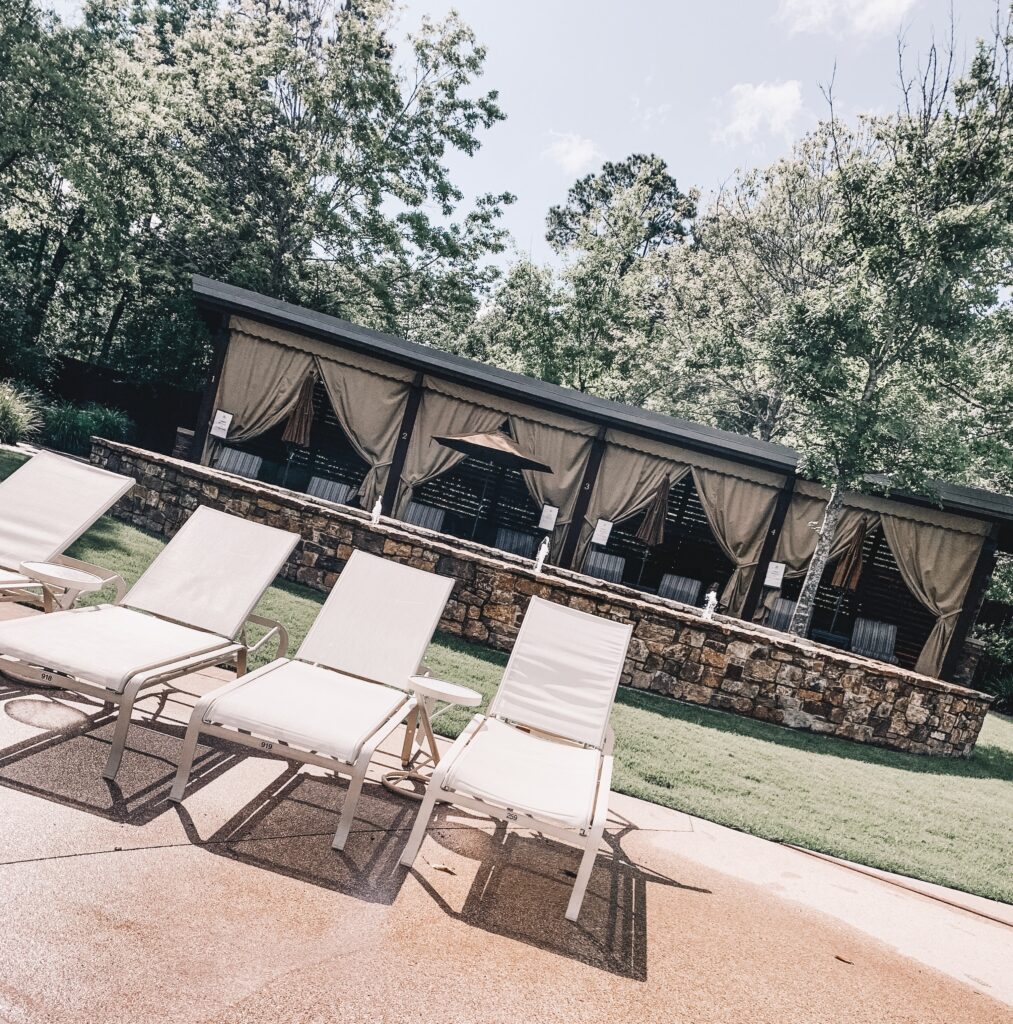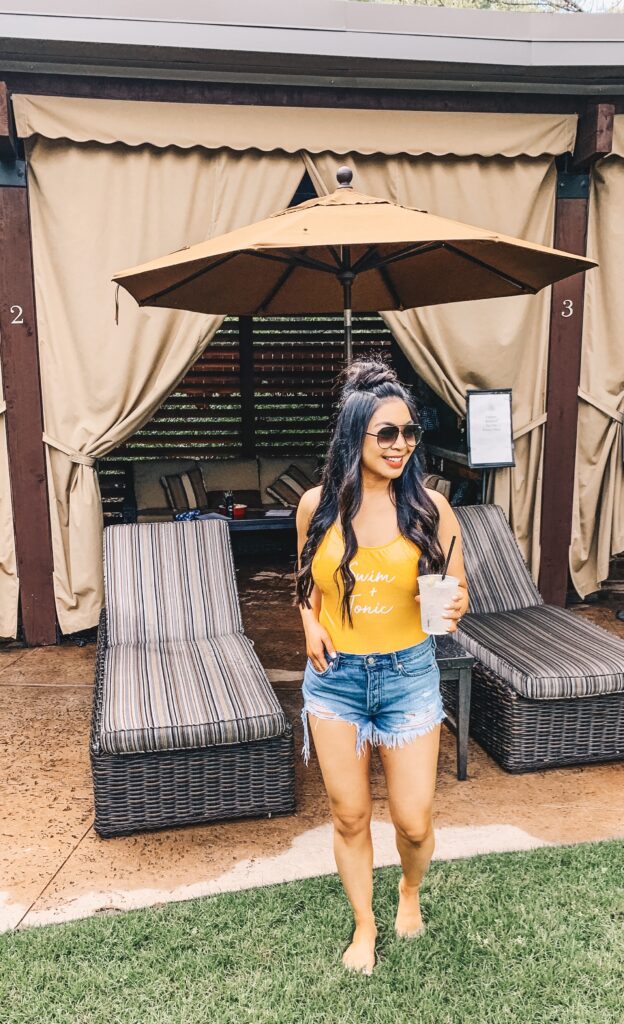 Dining
We were living that lazy vacation life and took advantage of the room service most of our stay but they also have 4 restaurants on the property.
Cool Water Cafe – The cafe is located in the pool area. They serve wraps. burgers, salads, apps and they make a mean Ranch Water. If you don't know what that is, order one! It's perfect for pool side. (if you are over the age of 21) 🙂 We were able to enjoy Cool Water Cafe when we were hanging out in our cabana.
Also, next to the Cool Water Cafe is a little ice cream stand called The Sweet Spot which was definitely baby Weaver's favorite 🙂
The Bistro -The Bistro offers up a lounge like atmosphere that is lakeside with multiple big screen tv's. This would be a great place to grab a drink, relax and share some small plates.
Robard's Steakhouse – We actually had reservations to Robard's Steakhouse one evening but we were seriously having so much fun in the pool area and we really wanted to make it to the smore's roasting that evening so we ended up canceling our reservations. I mean, it was a tough decision that day to choose a nice steak dinner or pool time and smore's but we decided a smore's roasting would be more fun for baby Weaver.
The Woodlands Dining Room – The Woodlands Dining Room is open for breakfast and brunch. It's an upscale buffet style but also offer made to order omelets which is what I had. Baby Weaver enjoyed his fruit and chocolate chip muffins 🙂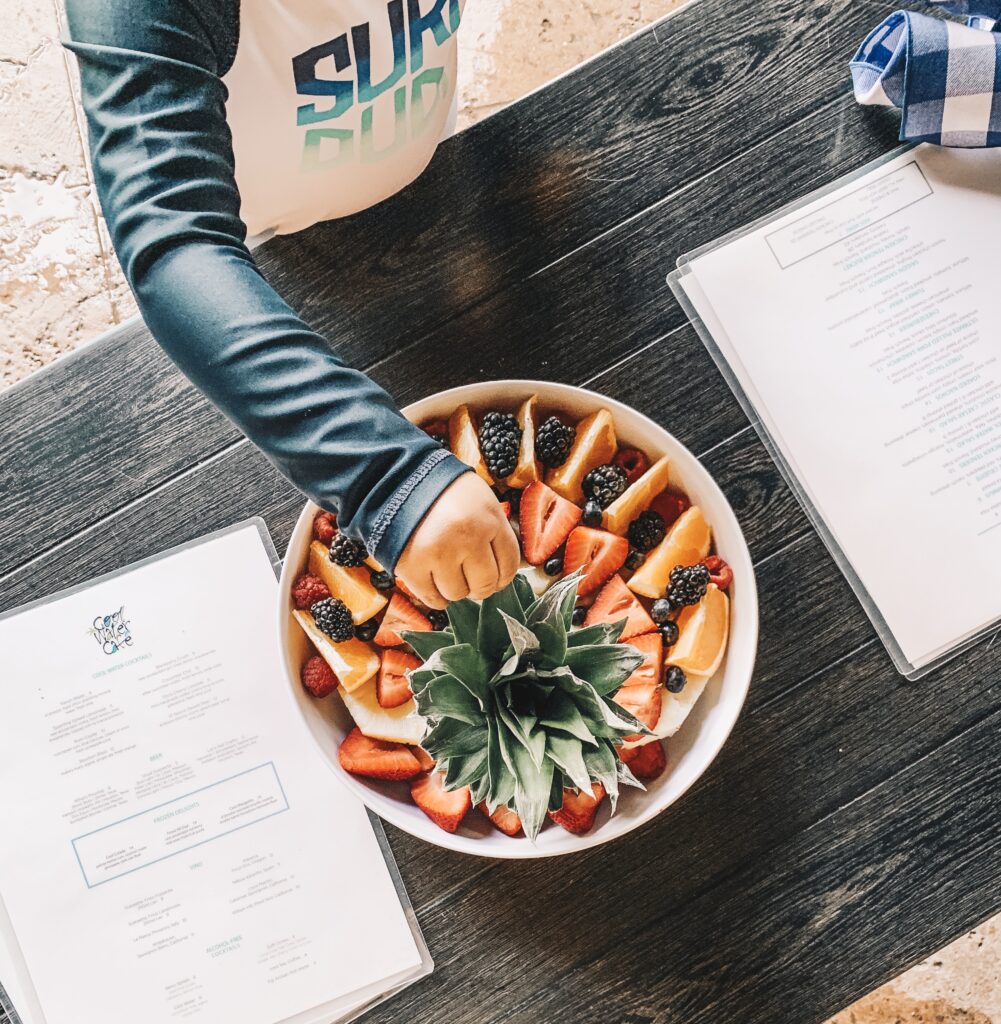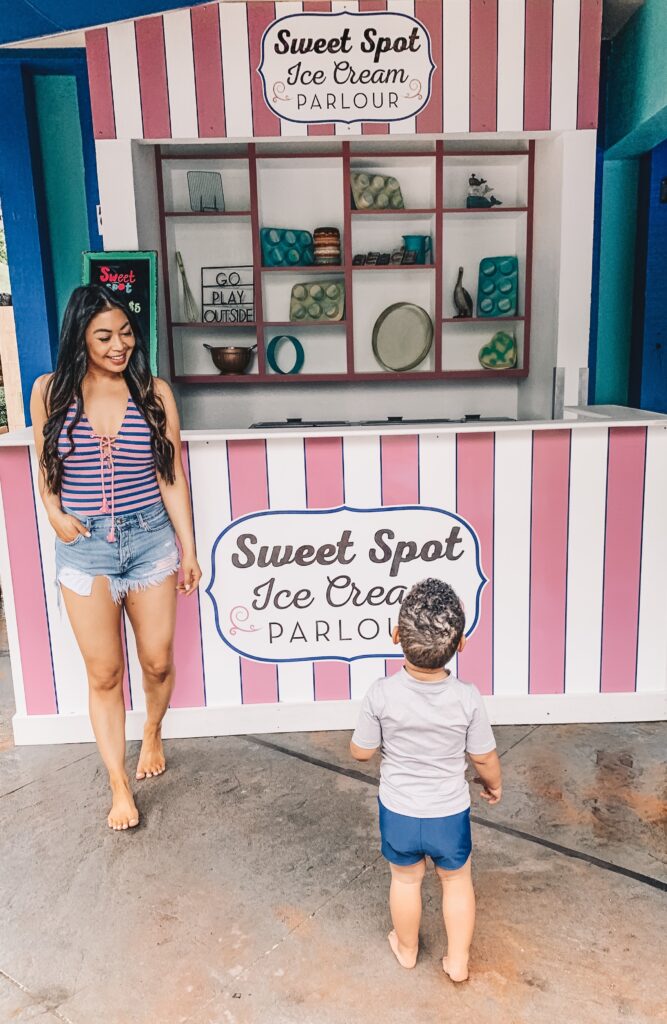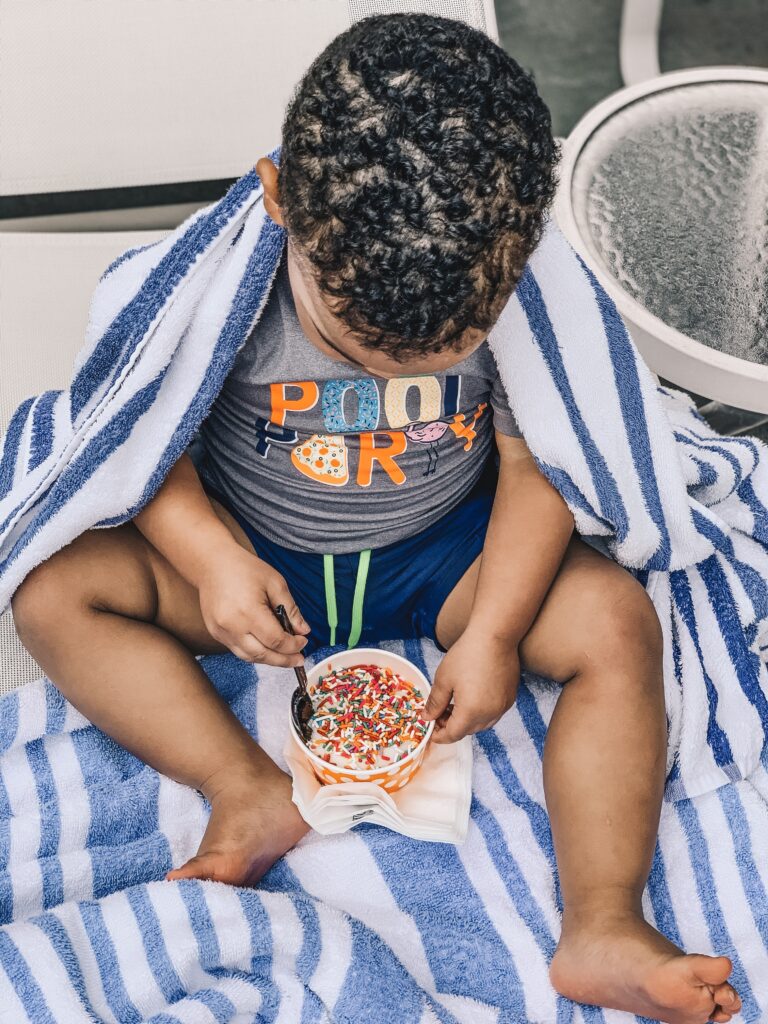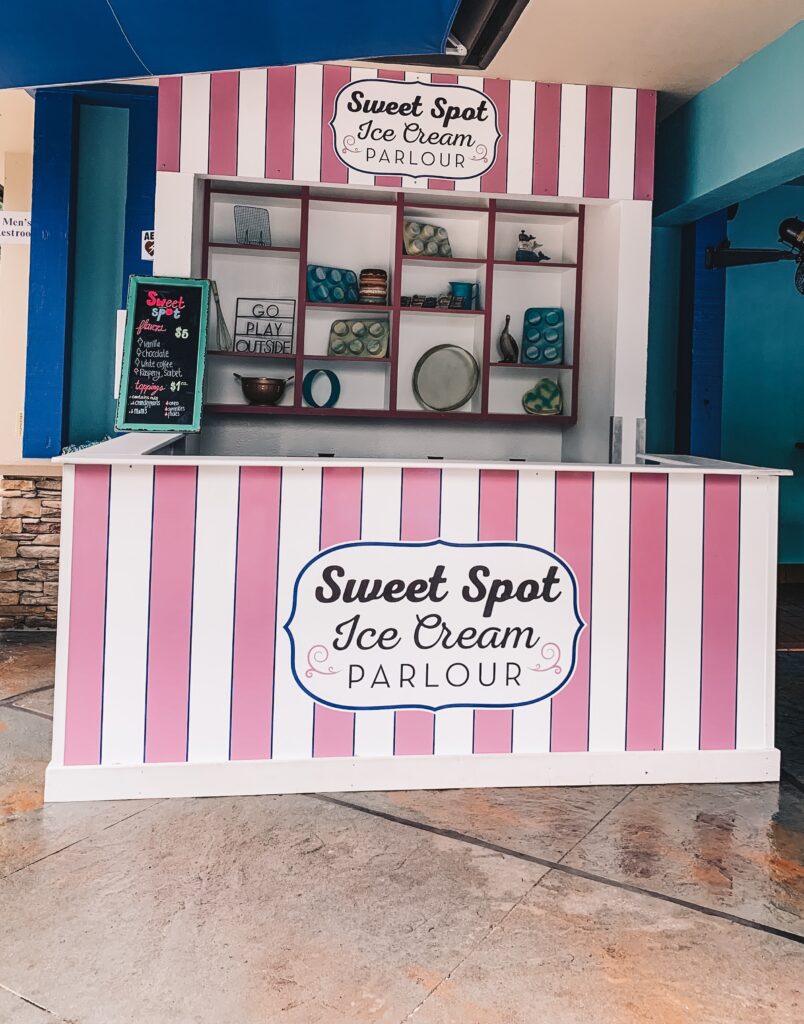 Overall, I can't wait to go back LOL. I cannot get over how beautiful the entire property is. I really appreciate the fact that they had so many activities for the kids to enjoy. They really have thought of everything. Also, I just realized that the resort is pet friendly as well so now we really don't have an excuse not to go back asap!
Although, we had so much fun swimming in the pool, eating ice cream for brunch, roasting smore's and drawing with chalk by the pool with Baby Weaver, Brandon and I are totally planning to do an adult's only weekend there soon 🙂 Where we can actually make it to Robard's Steakhouse and take advantage of the spa treatments 🙂 Don't worry, we'll still participate in the smore's roasting. 🙂
Reminder: If you all plan on booking a family or adult only stay there, you can use my special link here. This will give you the best available rate plus an additional 10% off.

Shop items from this post below: