The tribe has spoken! I posted a poll on Instagram stories the other night asking all the mama's what they really wanted for Mother's Day and so many of you sent in very similar answers and also had me laughing so hard!
Today I am sharing the top five answers from you guys on what you really want for Mother's Day! Yes, only 5 because legit everyone wants the same thing! 🙂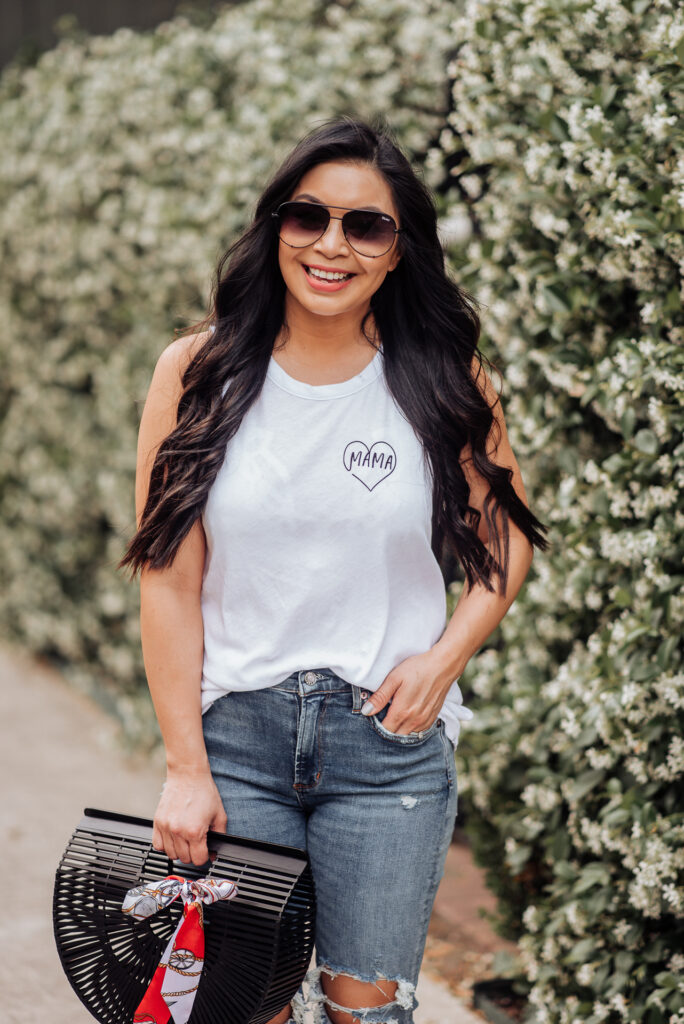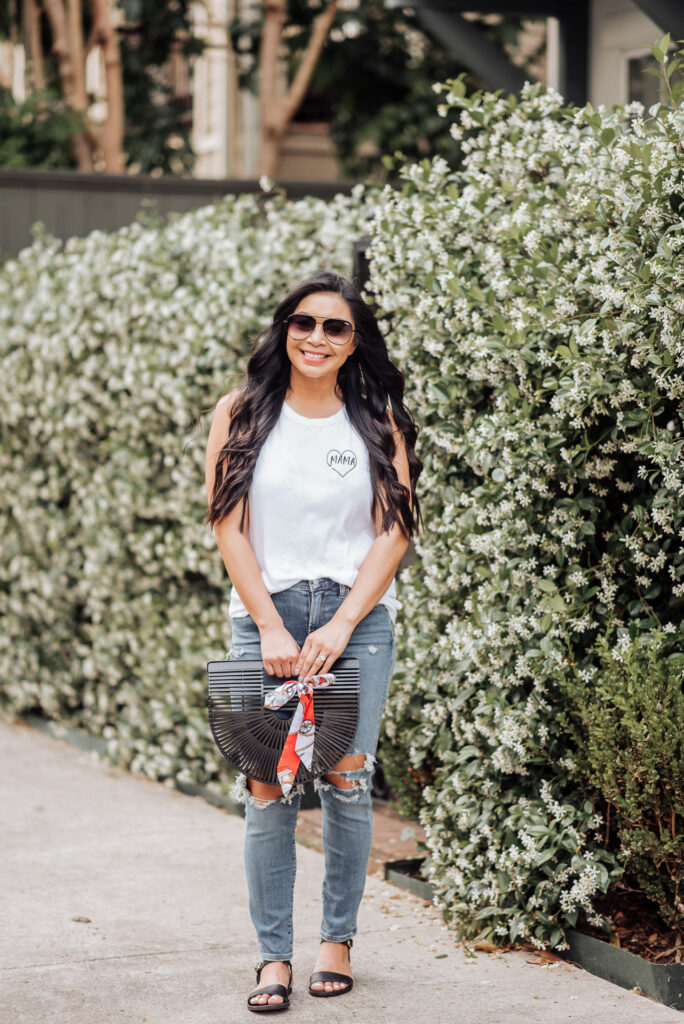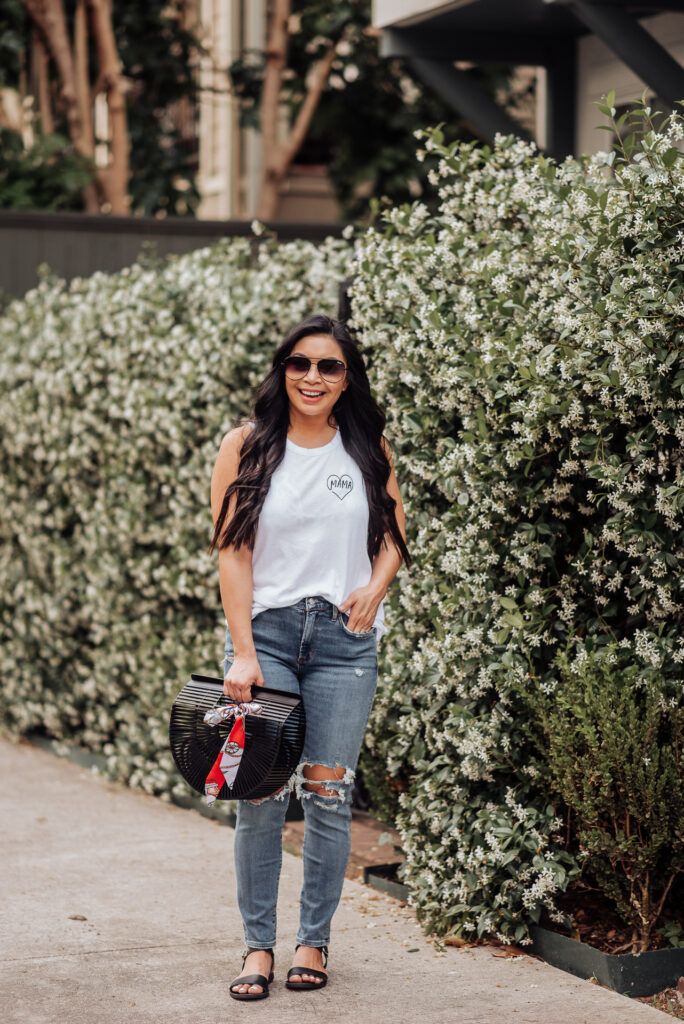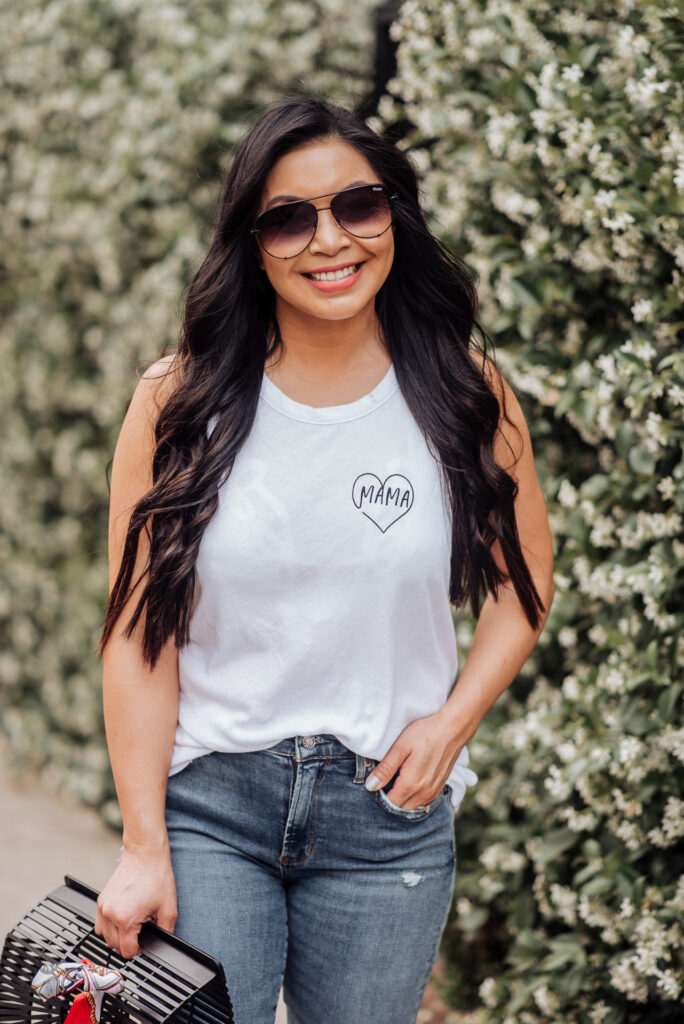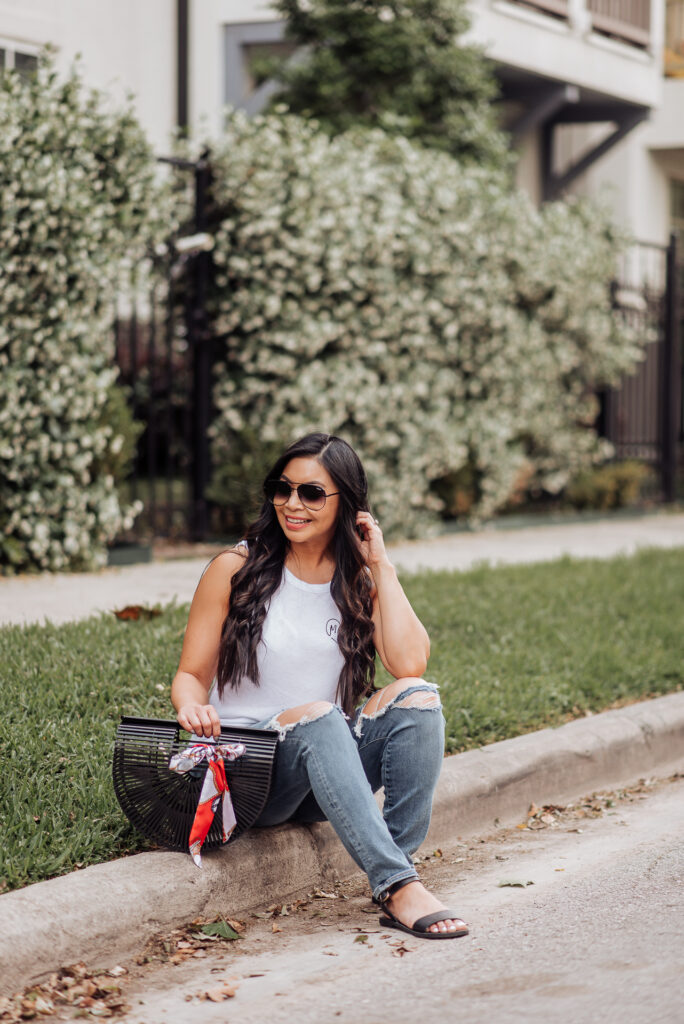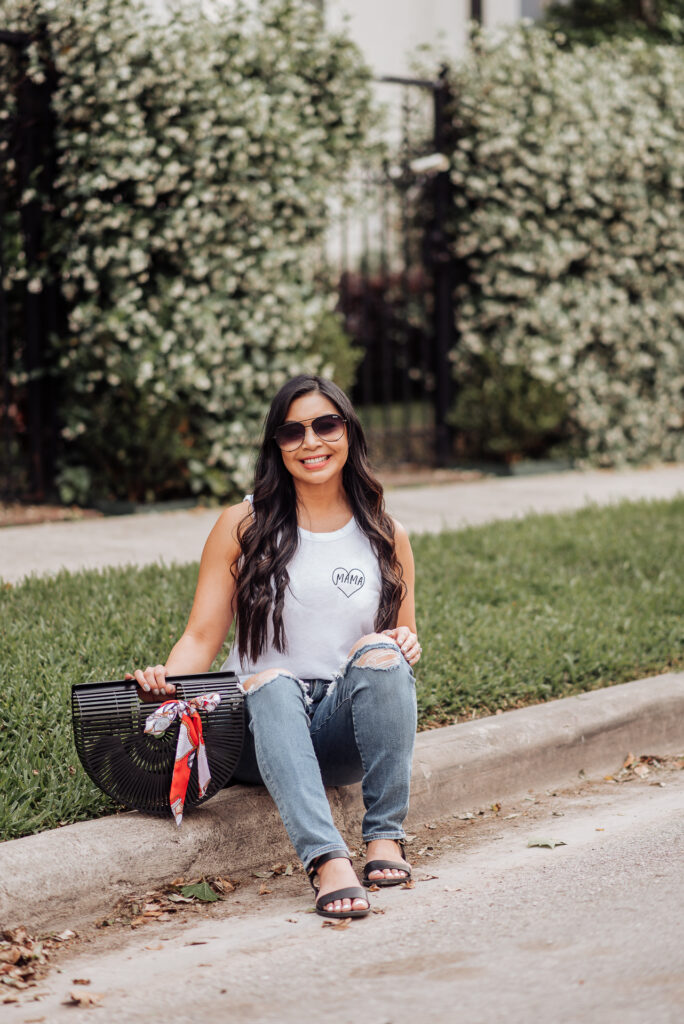 Outfit Details: Mama Tank: Evereve | Agolde Denim: Evereve | Lace Bralette: Free People | Handbag: Amazon | Sandals: Steve Madden | Sunglasses: Quay
What Mom's Really Want For Mother's Day
1. A Staycation…ALONE!
2. Spa Day
3. Rest/Relax/Kid Free Time
4. Brunch/Be taken out to eat so they don't have to cook or clean
5. To Sleep In & Take a Nap
So basically all of us want the same things LOL. It's so funny because as a daughter, I was always so excited to wake up my Mom early on Mother's Day morning to watch her open her gift and then immediately ask her to get ready so that we can all go to breakfast and now I know that deep down inside what she really wanted was to sleep in and for all of us kids to leave her alone for the day, haha!
You guys were so sweet to send in your honest answers and to all you mama's who haven't said it out loud, it's totally okay to want a few hours (or a weekend) to yourself LOL. You are consistently going above and beyond for your child, you deserve whatever your heart desires.
So husbands, your wife is actually making it super easy for you to plan her Mother's Day gift this year. We are only 11 days away from Mother's Day weekend but planning a spa day or a staycation at a nice hotel is literally only a phone call away! No need to rush to a busy mall or pay for overnight shipping!
Also, friendly reminder, if you are in the greater Houston area, you can always use this special link to book a stay at the beautiful Woodlands Resort. This link gets you the best available rate along with an additional 10% off. Honestly, Brandon if you are reading this I'll even take you and baby with me if you book me a staycation and spa day at The Woodlands Resort for Mother's Day. You're welcome 🙂
As you guys know my Mom lives in California and currently she's in the Philippines living her best vacation life so we'll just be face timing each other this year! It's funny because I think as your own kids get older you go from "I want a day to myself " to "I just want to spend time with my kids" so I think we will plan a trip to go see them some time after they get back from their trip!
I absolutely love giving gifts so even if I get my Mom a spa day gift card and take her to lunch, I will always want to get her a keepsake item as well. So that even when that spa day high is over she will always remember that fun day when she looks at the tangible gift.
Below I am sharing 10 small gifts for Mother's Day that I think will make a huge impact. All gifts are under $50 and all from Amazon Prime. These would be great gifts from the little one's or to add to your spa day gift certificate 🙂