Happy International Women's Day to all of you hard working women out there! I cannot believe the time has finally come to reveal the International Women's Day collection now available on Nordstrom.com. It seems like it was only yesterday that I shared this blog post breaking the news to you all about the collection!
I am extremely honored that I received the opportunity to design a top with the Gibson team that can now officially be found online at Nordstrom! Ahhh, is this real life?! Introducing to you the "Roselyn" top that comes in 2 colors!!! Side note I am wearing a size small in the tops!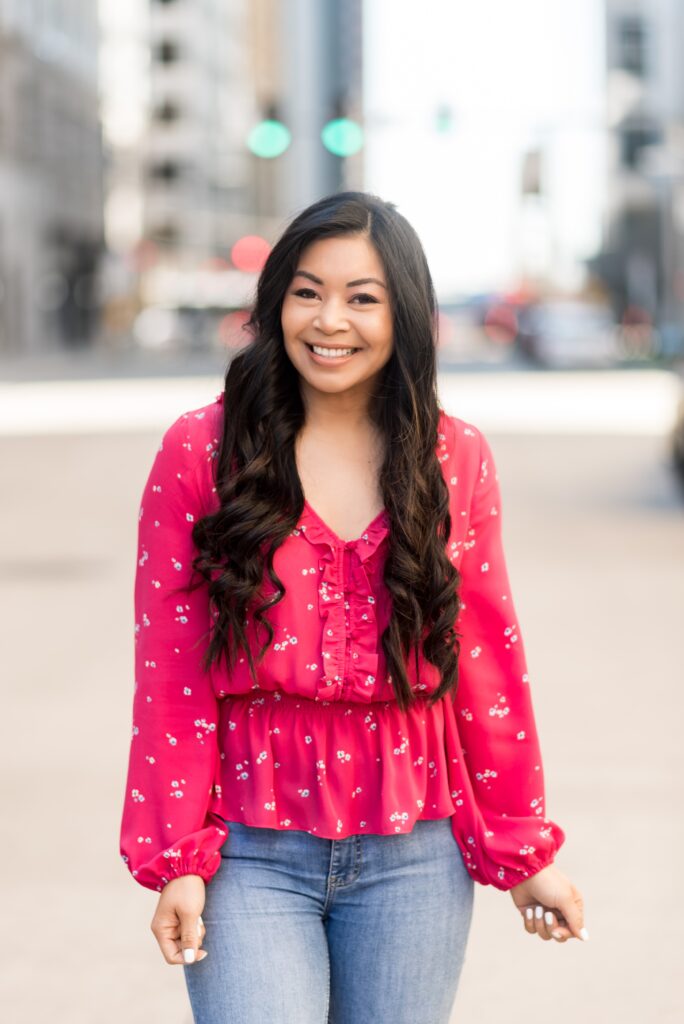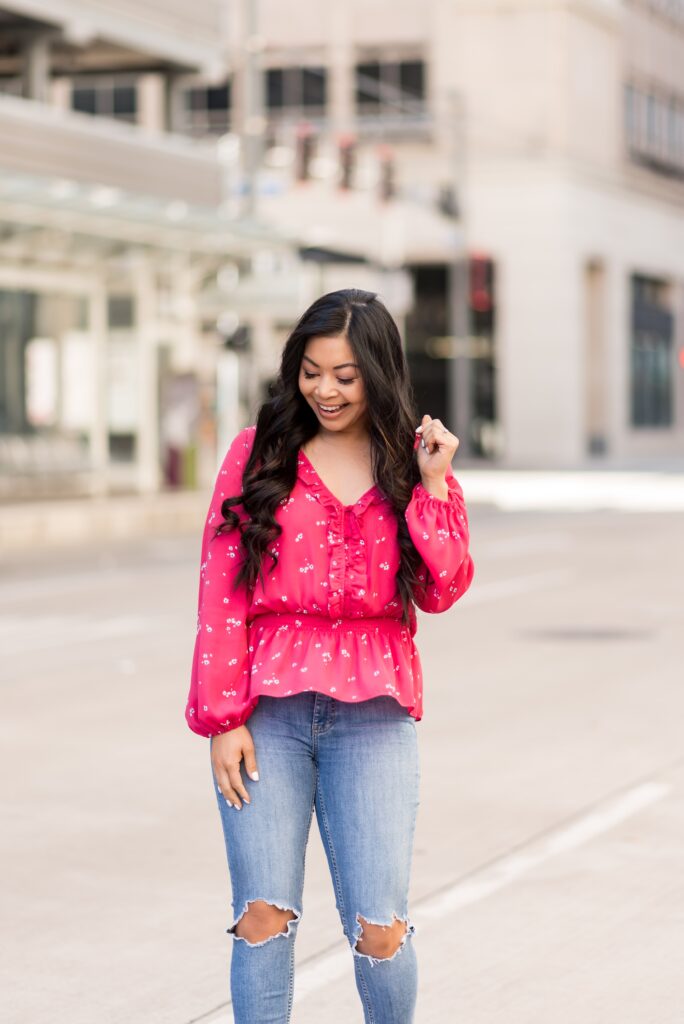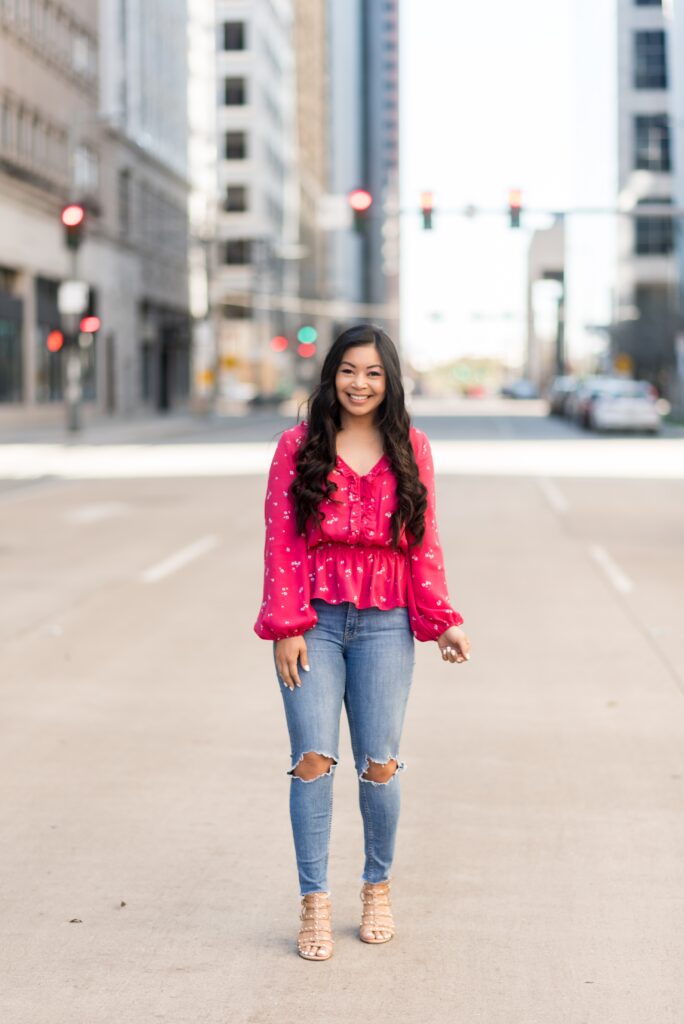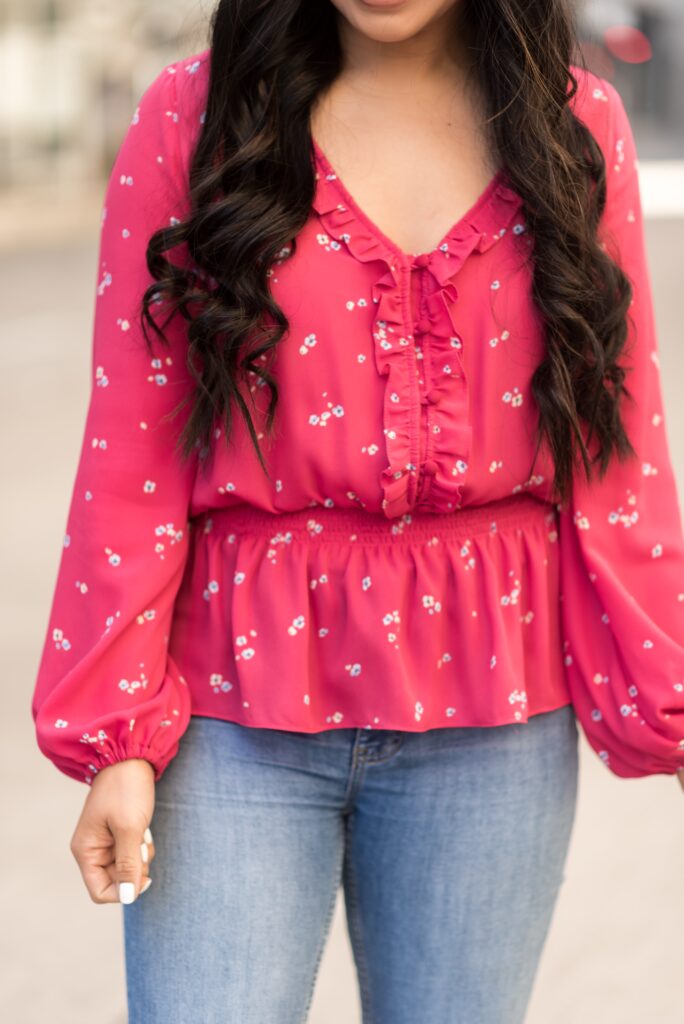 Outfit Details: Top: Nordstrom | Denim: Nordstrom | Heels: Amazon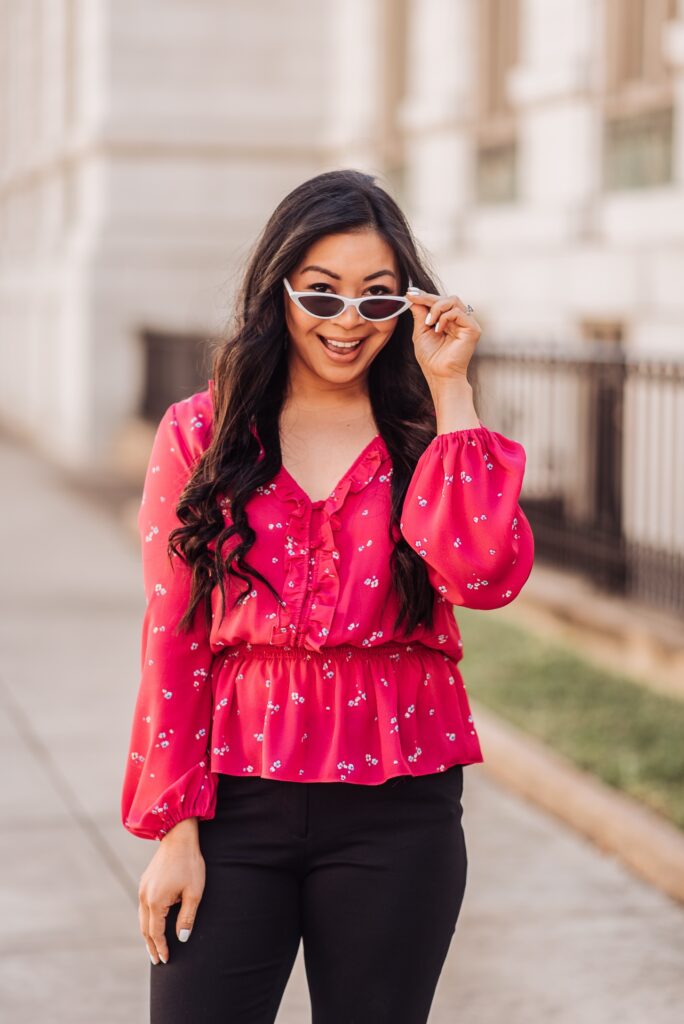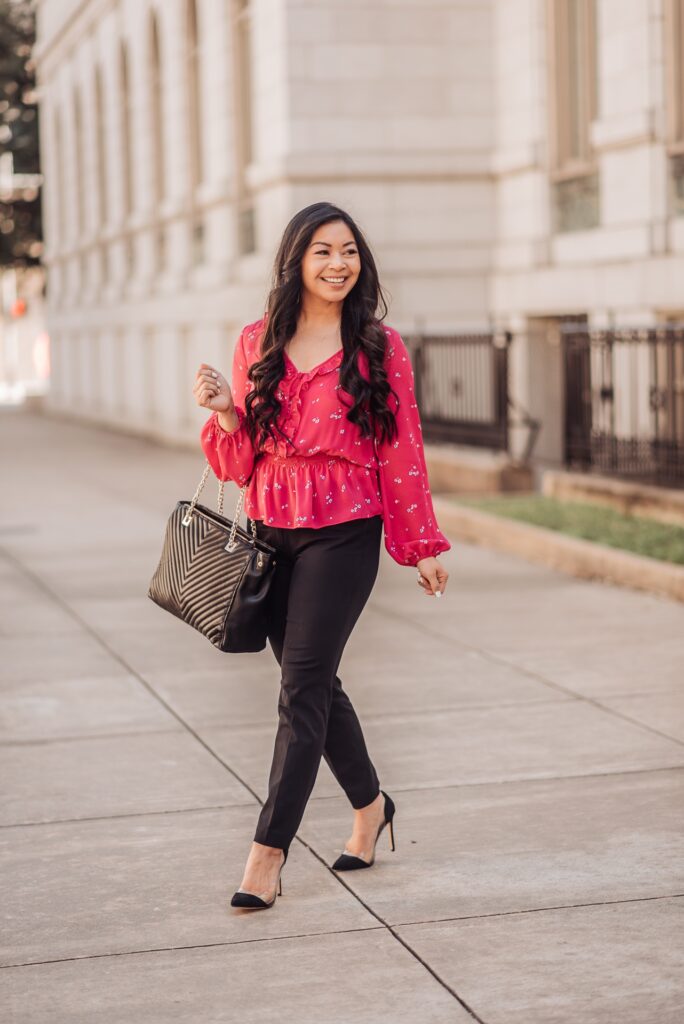 Outfit Details: Top: Nordstrom | Ankle Pants: Nordstrom | Heels: DSW
What was really important to me about my top is that I wanted it to be something that could easily be styled for work and the weekend. You all know that I love to style the same items for work straight into the weekend so it only made sense that the "Roselyn" top could be styled that way as well! I love the feminine ruffle front, the smocked detail at the waist and the colors, ahhh the colors are just so perfect for Spring! Over the next couple of days I will be styling this top for you in so many different ways! Check out Instagram stories today for a try on session!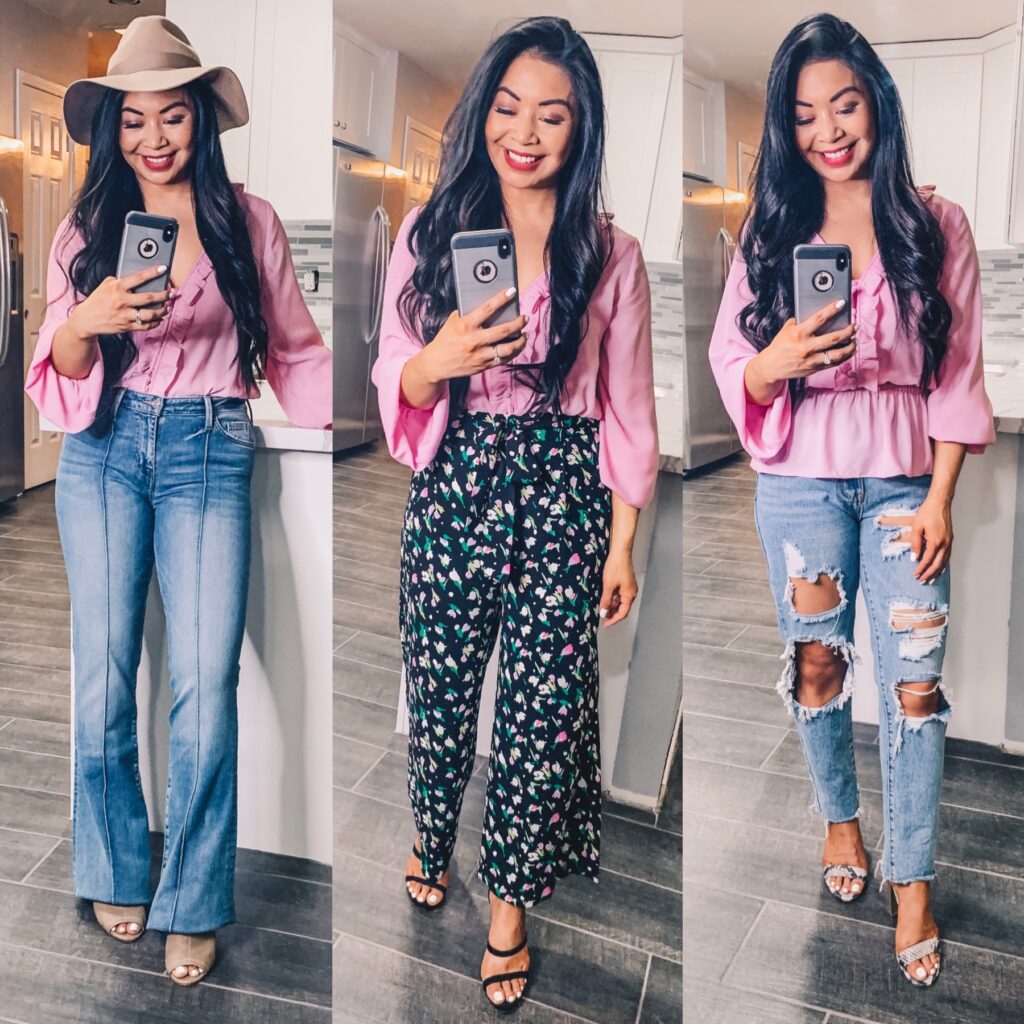 Outfits 1 Details: Lavendar Ruffle Top: Nordstrom | Bell Bottom Jeans: Nordstrom (similar) I actually snagged the ones I'm wearing in the photo last Tuesday when I was at the rodeo out of all places, haha! | Hat: Nordstrom
Outfit 2 Details: Lavendar Ruffle Top: Nordstrom | Cropped Pants: Nordstrom | Heels: DSW (and similar here)
Outfit 3 Details: Lavendar Ruffle Top: Nordstrom | Denim (similar here and here) | Snakeskin Block Heels: Sam Edelman
I am just still so over the moon that I finally get to share this top with you all! And just a friendly reminder of something that makes this launch extra special is that Gibson and Nordstrom allowed each of the influencer's to choose a non profit organization that will receive a donation due to this collaboration. I chose Arms Wide Adoption Services which is the agency we used to help us be placed with our sweet baby Weaver!
I hope you all love the top as much as I do! The entire collection is beyond beautiful!

Gibson x International Women's Day Collection
Over the next few days I will be sharing how I personally style each of the pieces but today I wanted to share more of the amazing influencer's behind this collaboration and their pieces that they designed!

Hoang-Kim (Color & Chic)
Eyelash Lace Top | Comes in Black and White | Hoang-Kim wears a petite xxs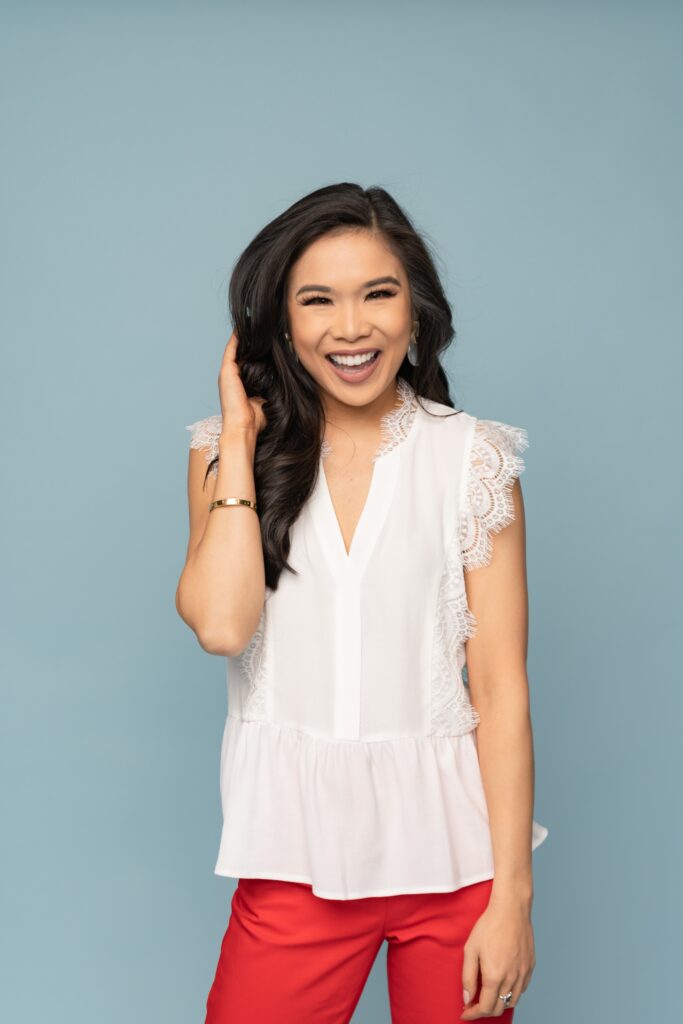 LINDSEY (THE MOTHER CHIC)
Crochet Babydoll Blouse | Comes in blue and navy/geo print | Lindsey wears an xs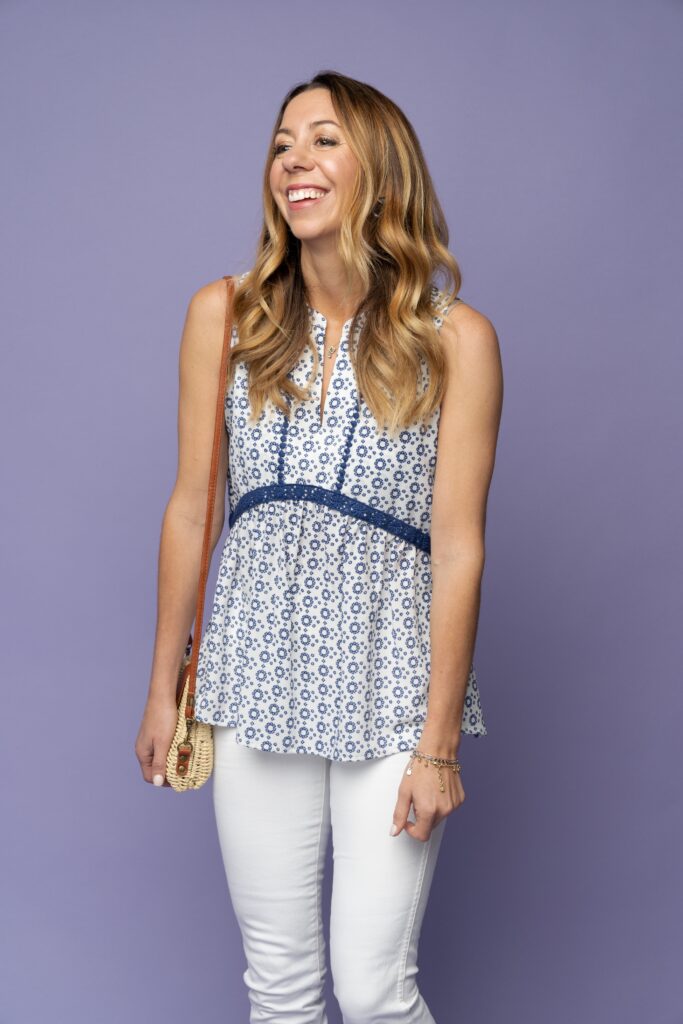 REBECCA (MOMMY IN HEELS)
Scallop Wrap Top | Comes in coral and leopard print |
Rebecca wears a size large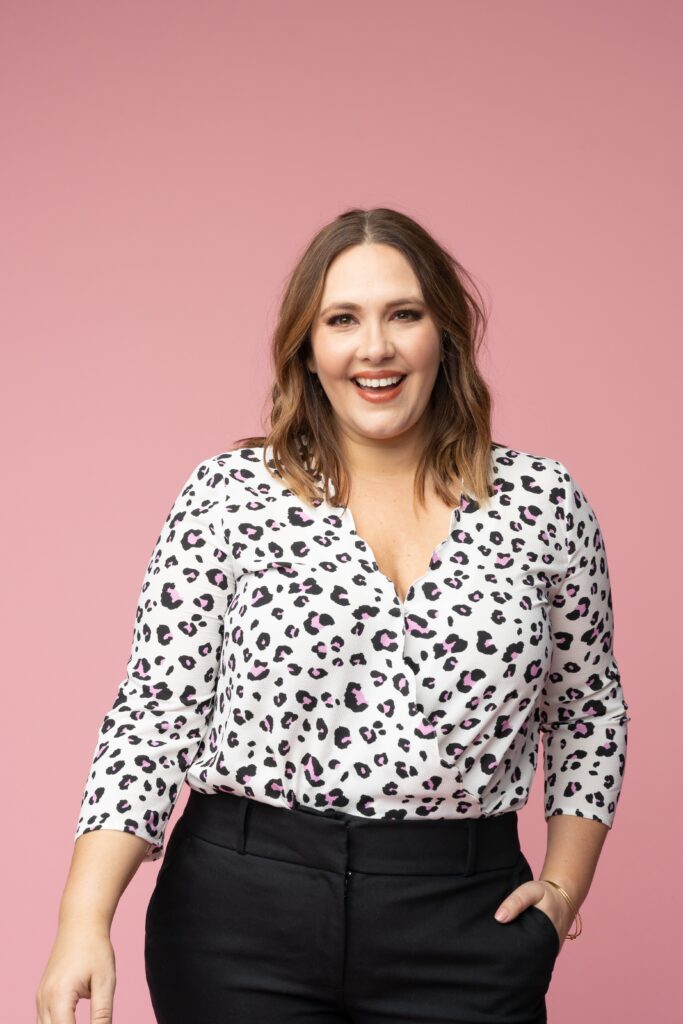 RUTHIE (RUTHIE RIDLEY BLOG)
Clip Dot Tie Sleeve Top | Comes in yellow and blue |
Ruthie wears a size Medium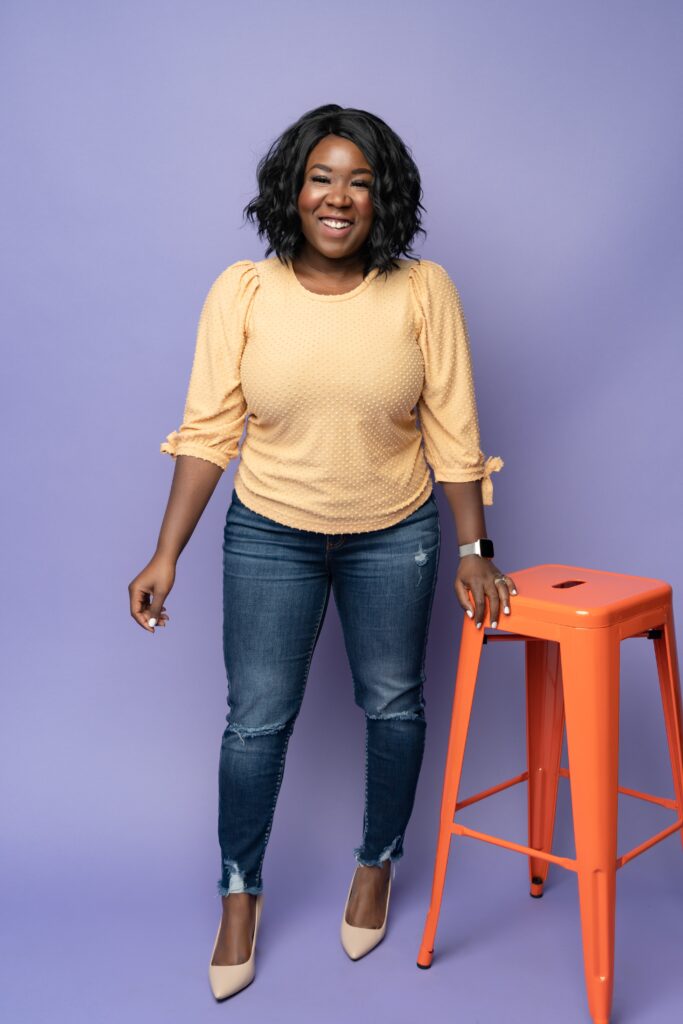 CHELSEA (LOWECO PETITE)
Halter Neck Top | Comes in yellow, green and coral leopard | Chelsea wears a petite xxs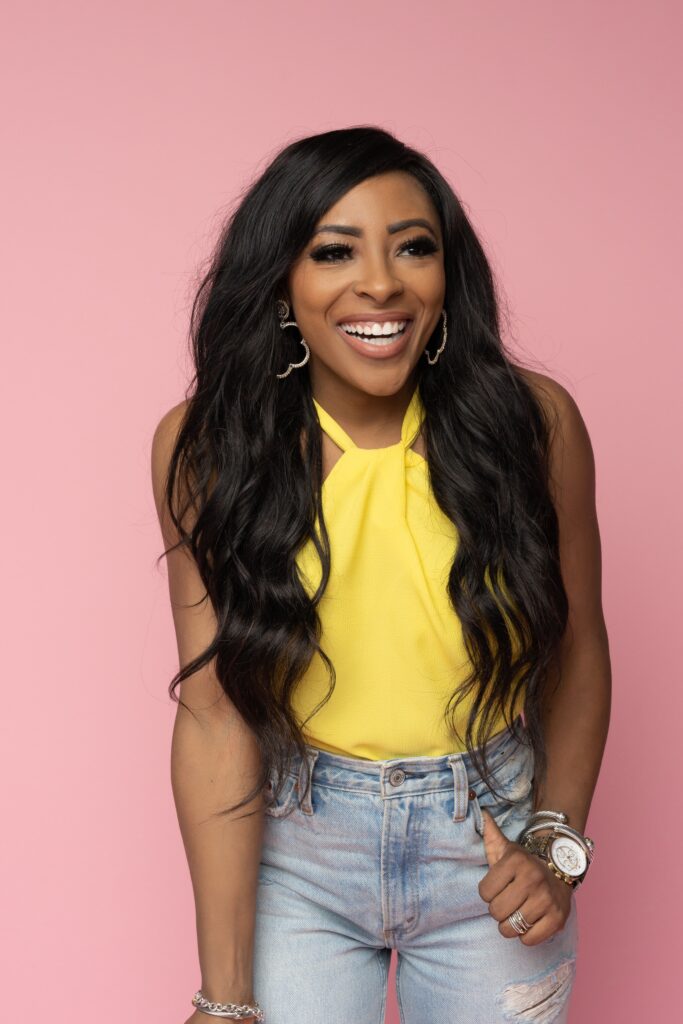 THAMARR (MUSINGS OF A CURVY LADY)
Pleated Skirt and Keyhole Tie Back Top | Top comes in white, yellow and green | Skirt comes in pink, blush leopard and green | Thamarr wears a size xxl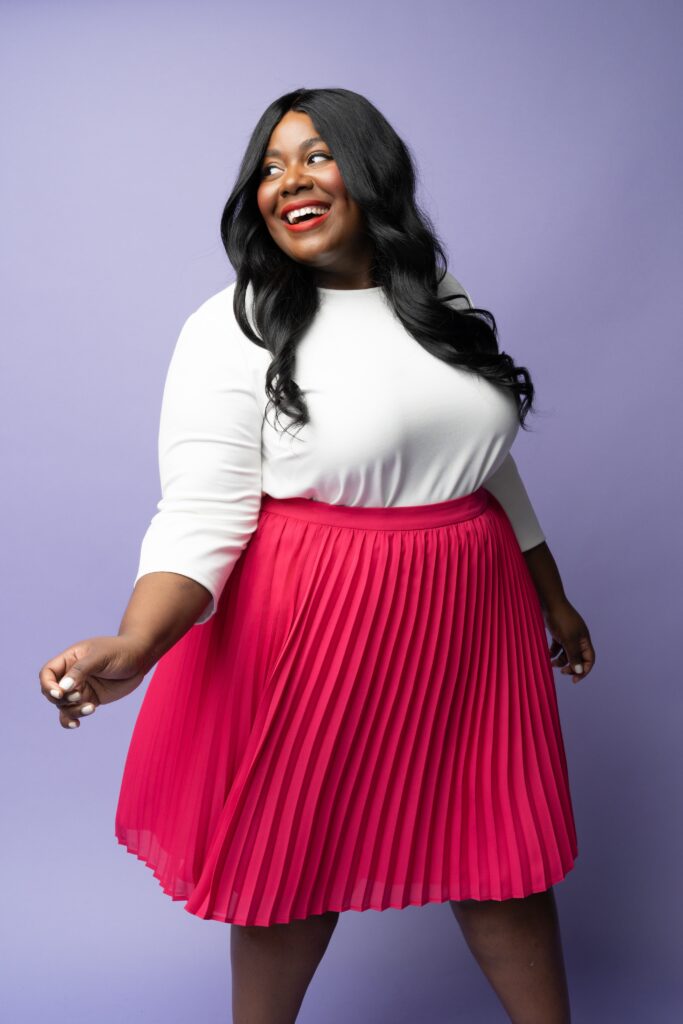 ERIN (LIVING IN YELLOW)
Ruched Sleeve Blouse | Comes in coral, blush leopard, green and navy dot | Erin wears a size xs.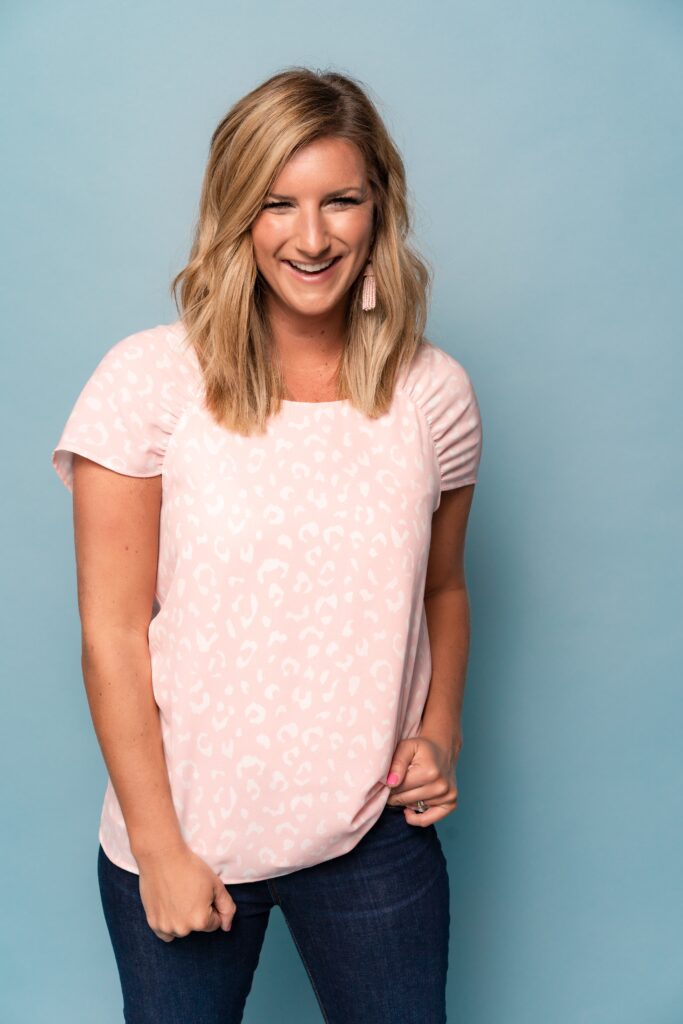 MINDY (MINDY CITY)
Kimono Sleeve Wrap Top | Comes in a yellow floral print and blue floral print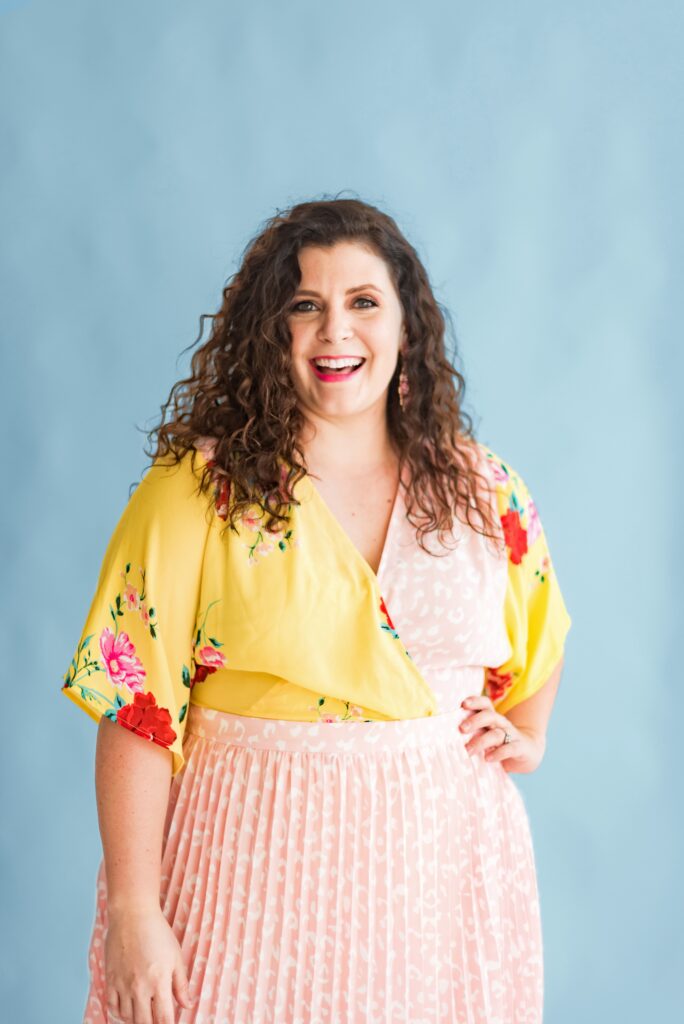 Ahhhh, over the moon excited right now! I love you all! Okay, now go shop!
xo, Roselyn
Photos by Banavenue Photography