Hi friends! Or howdy ya'll! 🙂 I am so happy that I finally made it to Rodeo Houston this year and even happier that I get to partner up with such a great company like Reliant to give away a pair of tickets and parking to one of you!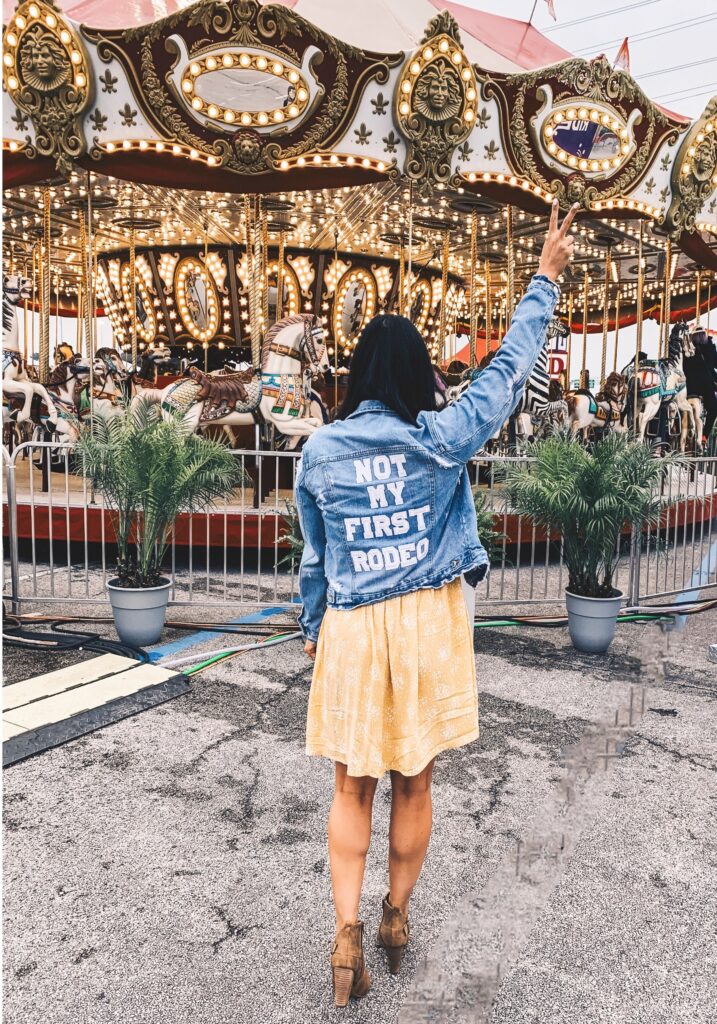 When I first moved to Houston I remember everyone talking about how great the Houston Rodeo was. I mean I knew it was the biggest rodeo in the world but really, "how amazing would it be?" I thought to myself. Well, you don't know until you go! The first time I attended the Houston Rodeo I was completely blown away. Endless food options, fun for every age, the concert line up and the actual rodeo is beyond amazing and entertaining. The artists that they get to perform at the rodeo continues to surprise me too. A first timer would think they are all country stars but that's so not true. The people behind the scenes really try to cater everyone's music taste and honestly some of my favorite concerts I have attended at the rodeo have been Usher, Robin Thicke and as of late, Cardi B 🙂 I am also really looking forward to the Camila Cabello concert tomorrow! Unfortunately the winner of the tickets and I won't be sitting together. I'm actually attending with work colleagues and a vendor and I'm crossing my fingers they like to dance as much as I do, haha 🙂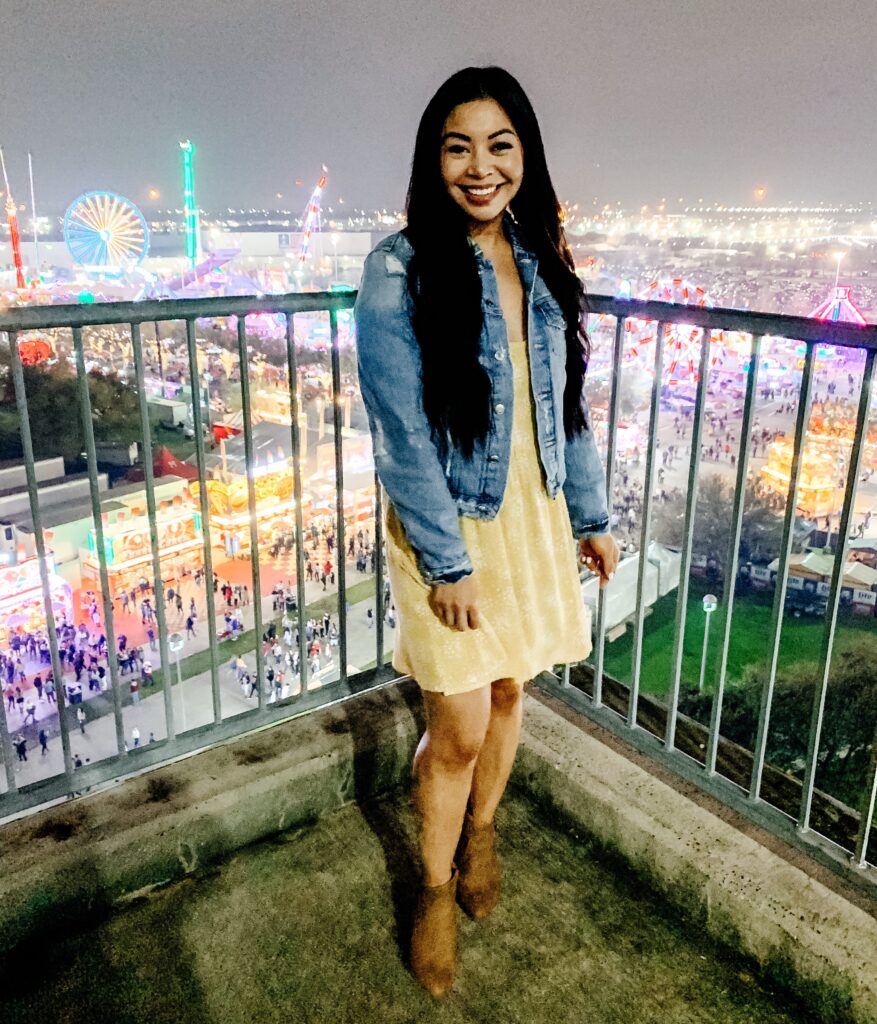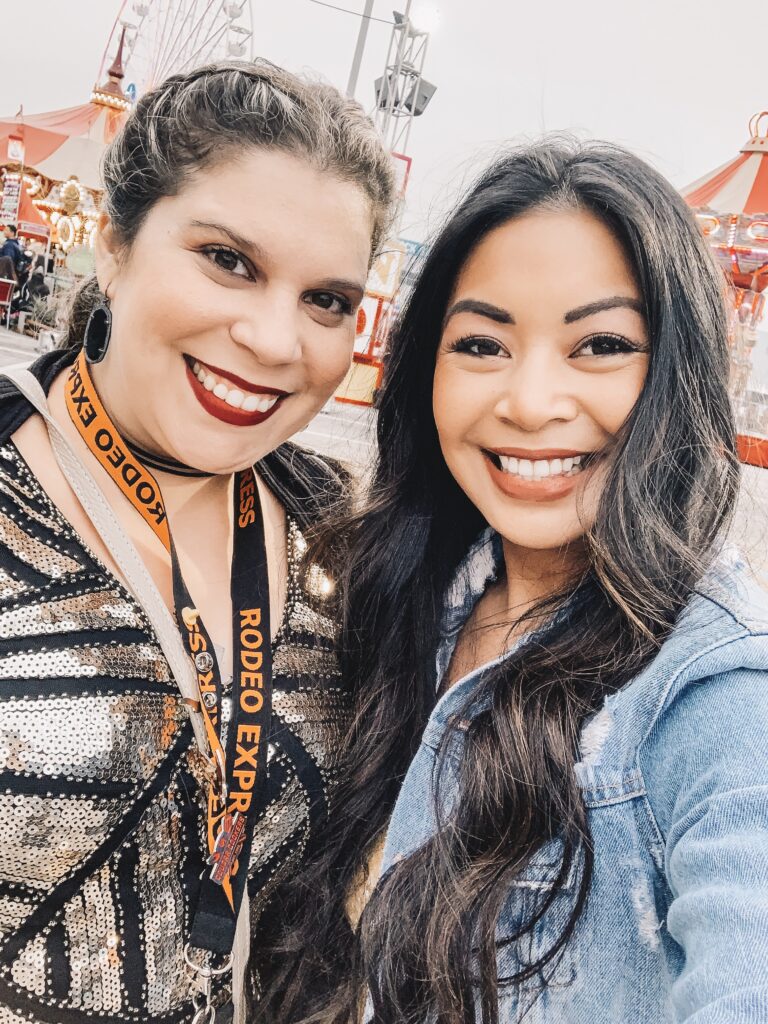 In addition to all of the music entertainment, good food and mutton bustin', I did want to point out a couple of things that go on during Rodeo to give back.
Hats off to Rodeo Art Contest
Reliant's Hats off to Houston Rodeo Art Contest will showcase the creativity of 10 local charities as they decorate larger-than-life cowboy hats for display inside NRG Center at Hall C. The winner of the art contest will be chosen by voters on Reliant's Facebook page, and the charity's hat with the most likes will receive a $10,000 donation!
Starting February 25 and lasting through March 10, everyone is encouraged to like" the photo of the hat they wish to vote for. The photo with the most likes at the end of the contest will be chosen as the grand prize winner. o The first place winner will receive a $10,000 donation plus a fun rodeo experience for 20 people. The second place winner will receive a $5,000 donation, third place $2,500 and all other charity participants will receive a $1,000 donation. The ten local participating charities all support children and families and include:
? American Diabetes Association – Camp Rainbow is a four-day camp in Pinehurst, Texas for children with diabetes and their siblings.
? Bo's Place offers community to those who have experienced the death of a loved one by providing multiple grief support services for adults, children and families.
? Books Between Kids serves Houston's at-risk children by providing them with books to build their own home libraries.
? The Center for Hearing and Speech helps children with hearing loss gain listening, speaking and literacy skills.
? DePelchin Children's Center is an accredited foster care and adoption agency improving the mental health and physical well-being of at-risk children.
? Girlstart provides a year-round, intensive suite of STEM education programs for K-12 girls.
? Kids' Meals delivers free healthy meals to the doorsteps of Houston preschool- aged children.
? Make-A-Wish Texas Gulf Coast grants the wishes of children diagnosed with a critical illness.
? SIRE serves adults and children with a wide variety of special needs through equine-assisted activities and therapies.
? Snowdrop Foundation provides scholarships for college bound pediatric cancer patients and childhood cancer survivors while raising awareness and funding for continued research to cure childhood cancer.
I won't tell you to vote for but I will say I am a big supporter of the American Diabetes Association- Camp Rainbow. Wink wink, lol!
You can vote for your favorite hat here.
You Protect Us, We Protect You
New this year, Reliant is honored to support Houston-area first responders, including public law enforcement, firefighters and EMS, for the Rodeo's First Responders Day. The first 1,000 first responders to visit the Reliant Big Boot on Monday, March 4 after 3 p.m. will receive a free Nest Protect smoke and carbon monoxide alarm as Reliant's way to protect those who protect us. The donation is the latest example of giving back through Reliant's strategic partnership with Google and Nest.
Reliant Big Boot
Visit the nearly 25-foot tall Reliant Big Boot by the Champion Wine Garden at Carruth Plaza. Take a photo with your family and tag @ReliantEnergy (Twitter/Instagram) for a great social media photo opp! You can also play a cornhole-style "boot toss" or "hat toss" game for a chance to walk away with fun rodeo prizes.
Outfit Details: Dress: Red Dress Boutique (this sold out so fast so I am linking some other cute yellow dresses that would also be cute for the rodeo one here and here)| Denim Jacket: similar here and here but the letters on the back are iron on! | Booties: Francesca's
Okay, okay enough of me talking and more of you guys winning….the winner of the 2 Camila Cabello tickets is…. jlynalt@gmail.com. Please email me asap so we can get your tickets to you for tomorrow's concert! Yay!! Thank you to everyone who entered! I wish I could give all of you tickets!
If you can't tell, this California raised girl has become a huge fan of Rodeo Houston. My parents planned on coming to Houston for baby's Weaver's 2nd birthday so we are moving up there trip a little earlier so I can take them to the rodeo for their first time! I can't wait!
xo, Roselyn
Thank you Reliant for partnering up with me on this post and giveaway.