It's January 31st, it's 4am and I'm up writing a blog post…nothing has changed, haha! I hope you guys have had a great month! Today I am rounding up the top 10 items you guys have been purchasing plus I have a $750 Nordstrom Giveaway for you!
Printed Neck Tie Top | By far the number one seller of the month! I love this print so much and I also bought the black and white polka dot one. It runs true to size and I am wearing a medium.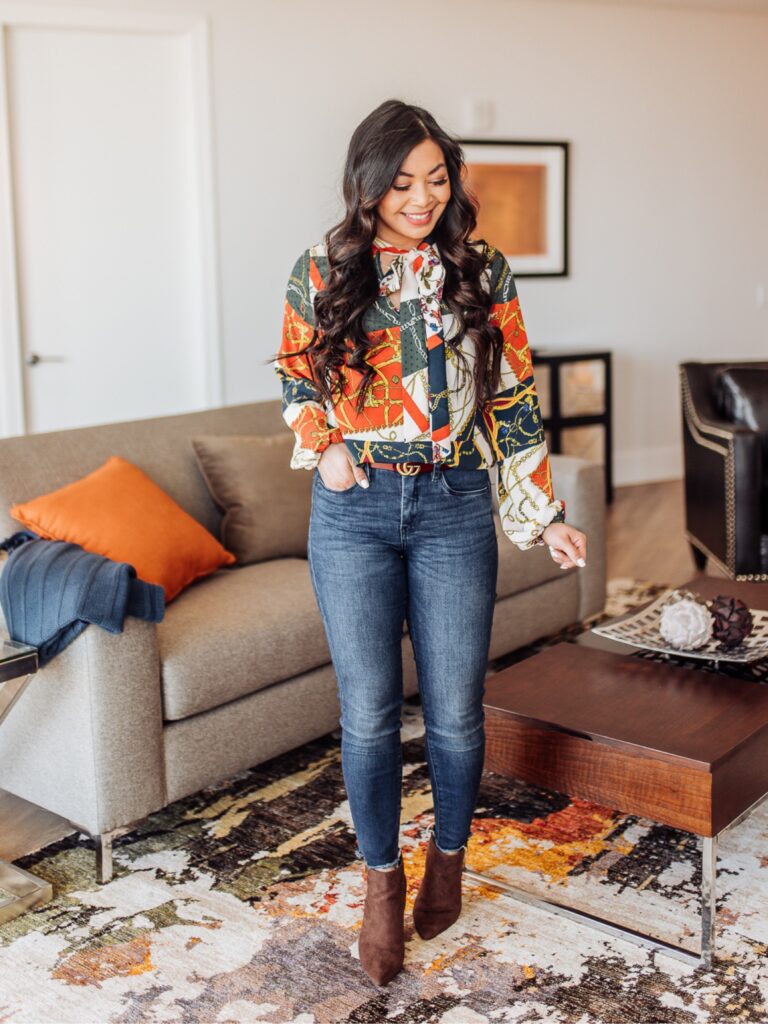 Seranna Pumps | These heels with lucite panels are so chic! They are the perfect dupe for the Gianvito Rossi pumps but do not break the bank! I got my normal size 7.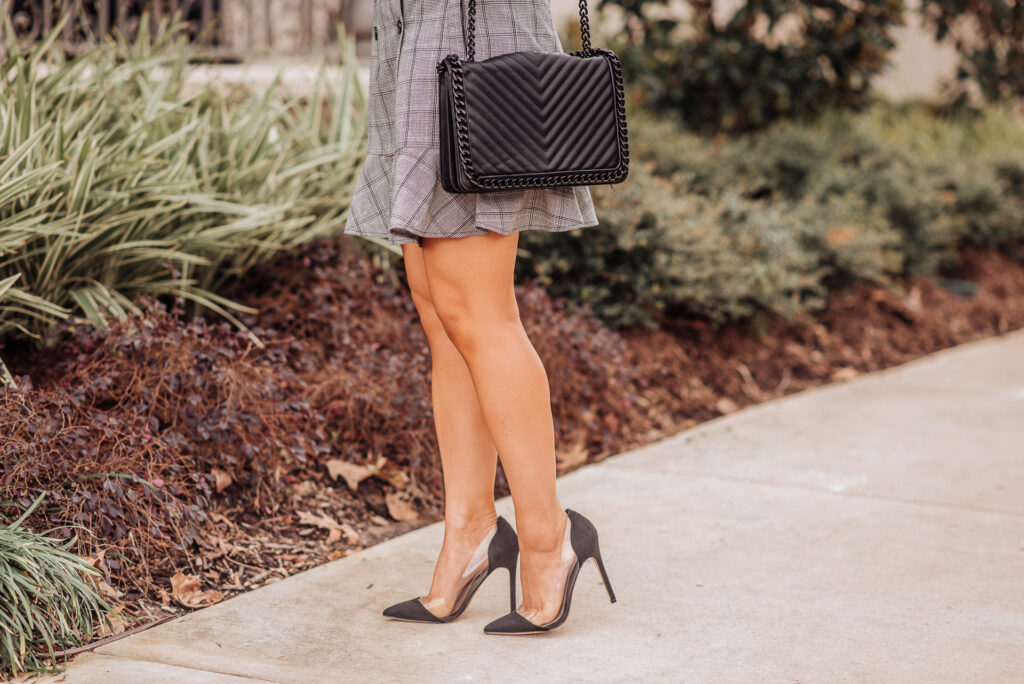 Wonder Woman Sweater | I am so happy that you all love this one as much as I do! I love this sweater when I am so not feeling like wonder woman that day. It's like an instant pick me up. And so cozy too! I am wearing a size medium.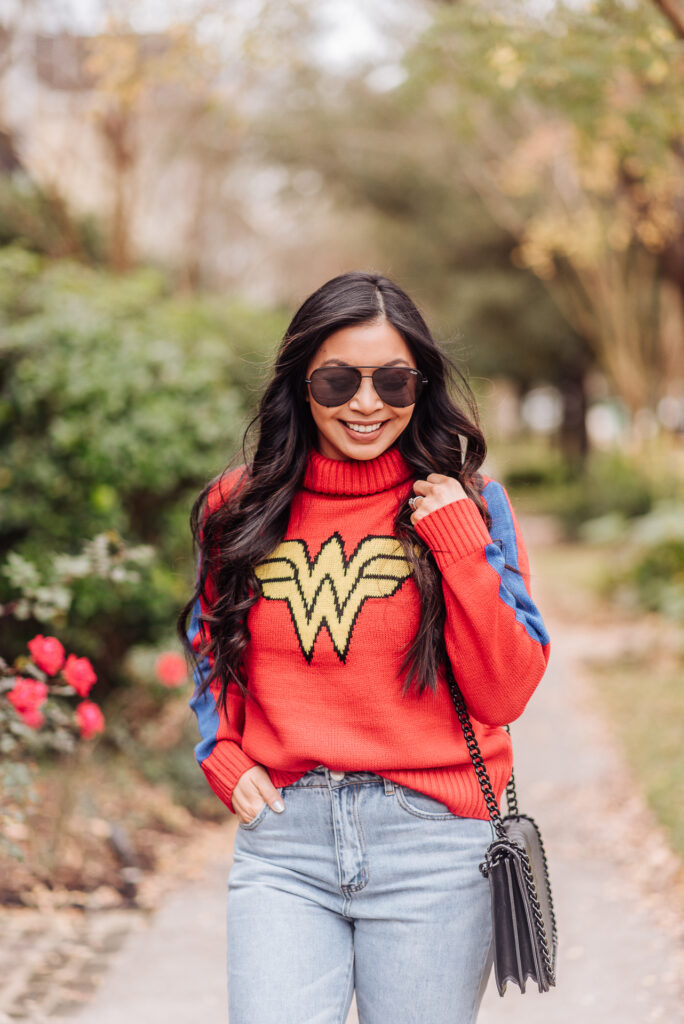 Stripe Cardigan | Another Amazon find that we are all loving! I was actually nervous about sharing all of the clothing that I snagged from Amazon because I know some of you are weary of buying clothing from there but so glad I shared! I hope to share the rest of the items with you next week. I am wearing my normal size medium. Also, #gymbathroomselfie was all I had, haha!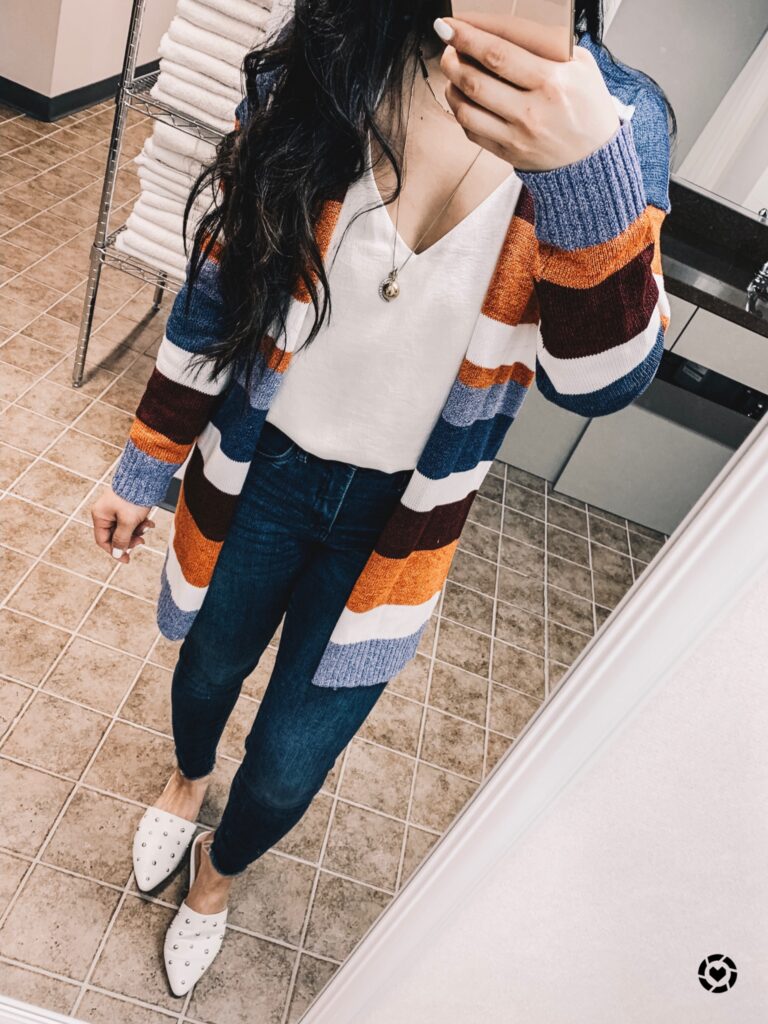 Who What Wear Silky Blouse | I've styled this both for the office and the weekend. Equally cute both ways! Wearing a small.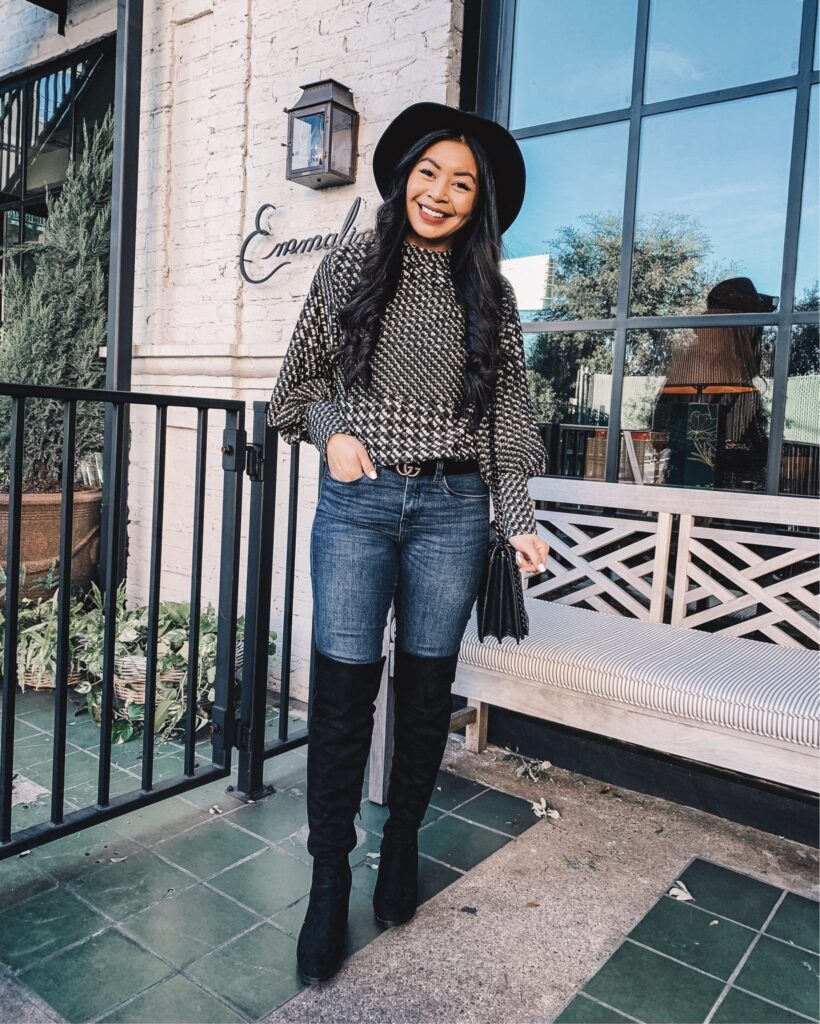 Gucci Inspired Belt | This belt makes the list almost every month! Here is the newest link.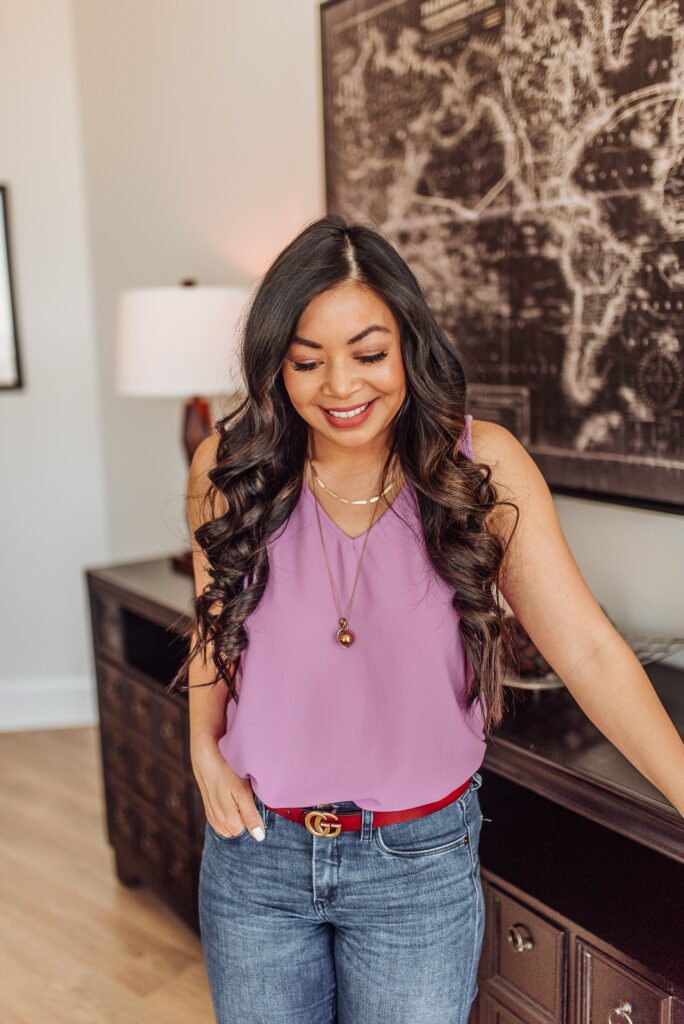 Green Polka Dot Dress | Wore this beauty in Charleston and it's such a great dress for a date night or even a spring wedding!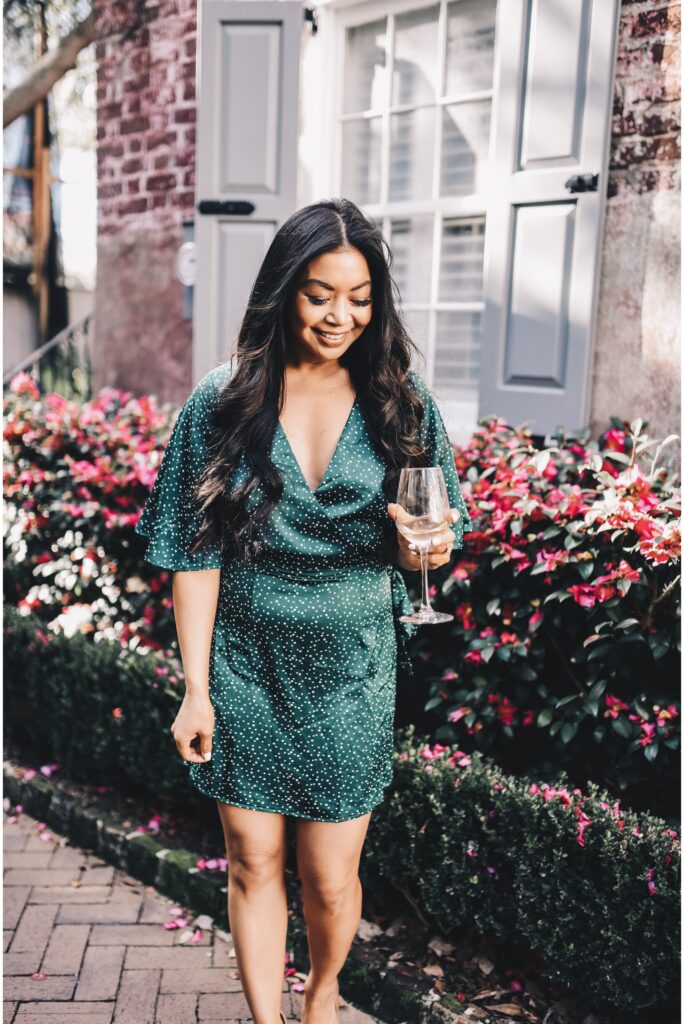 Glen Plaid Blazer Dress | Such a great work dress! I am wearing a size medium.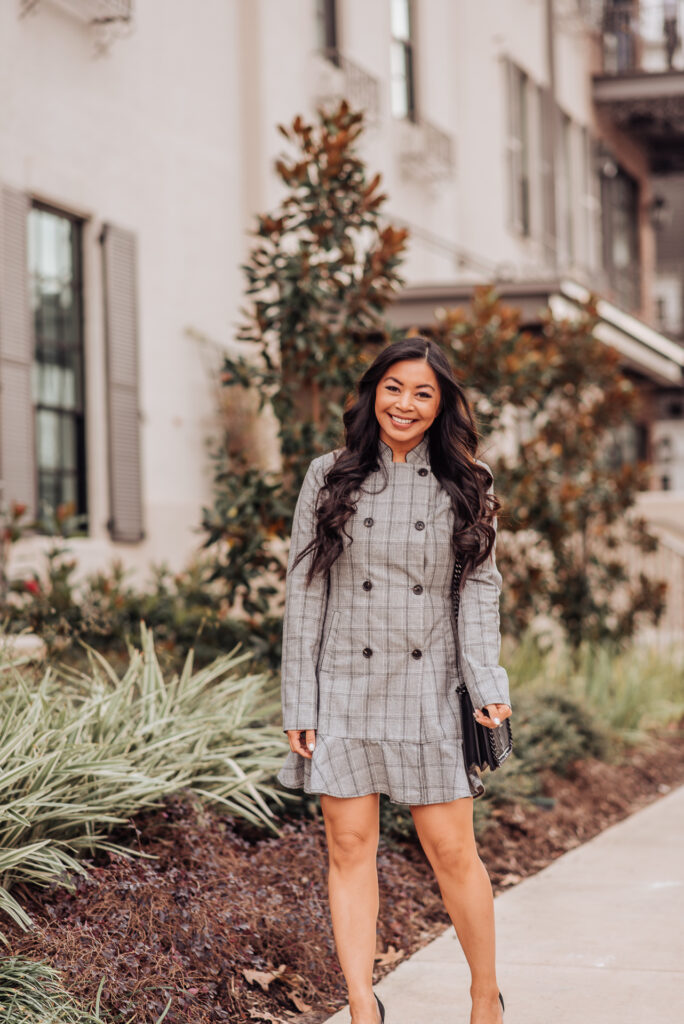 Mix Print Coat | Love the mix print on this coat and so did all of the girls in Charleston! I think everyone wore it at one point, lol.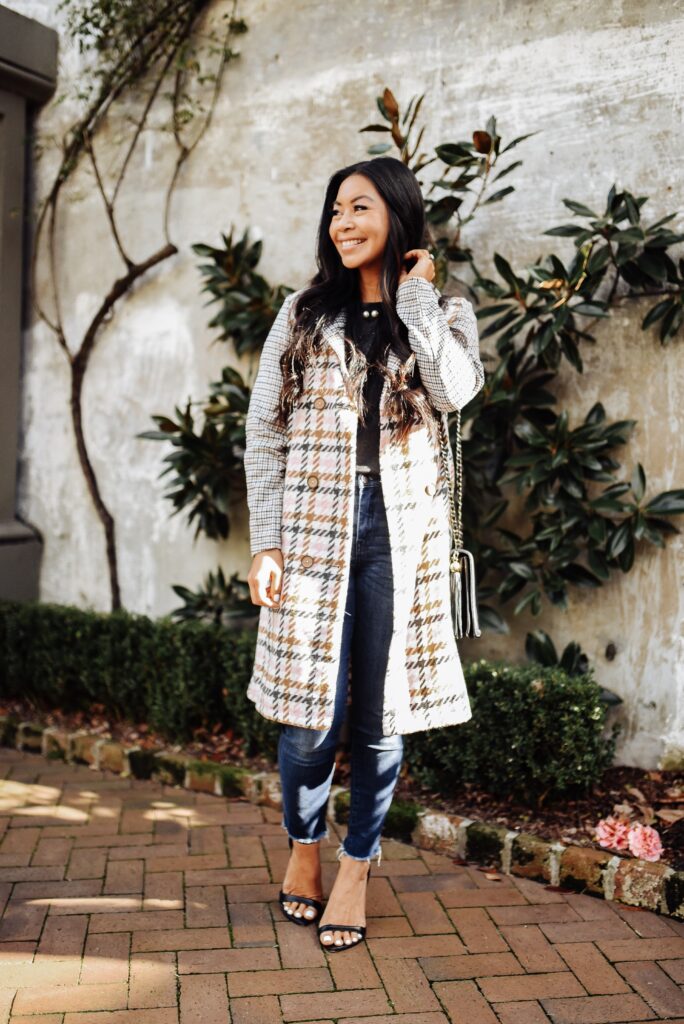 Leopard & Sequin Dress | This dress will make you feel like a hot mama! I am wearing a small here. You all know I love sequins and I love leopard so this dress was a no brainer for me! I know you guys will love it too!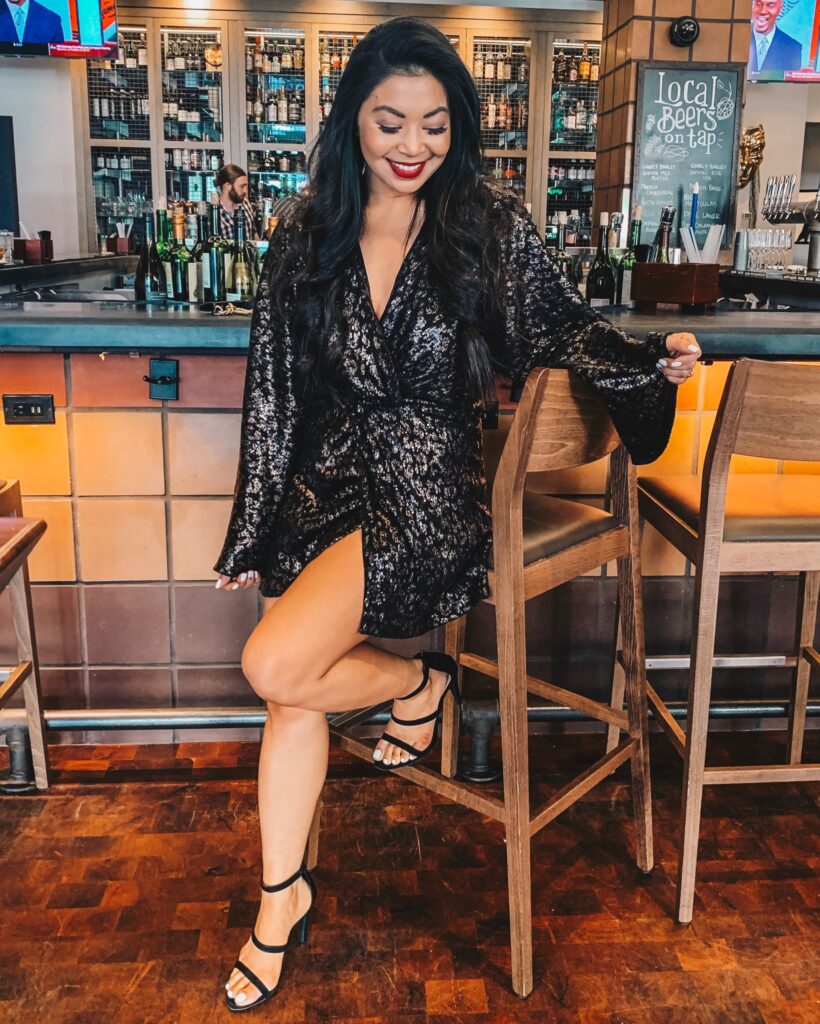 I hope you guys had an amazing January! If you have any questions about these items you can always email me at info@roselynweaver.com or comment below!
Don't forget to enter the giveaway below!
This Valentine's Day, it's time to treat yourself! I've teamed up with a group of bloggers to give you
a chance to win a $750 Nordstrom Gift Card!
To enter: complete the steps in the rafflecopter below. The more steps you complete,
the more entries you receive, and the better your chance at winning!
This giveaway runs until Friday, February 15th at 12am PST
Winner will be announced here. Good Luck!
*this giveaway is in no way sponsored by Nordstrom.