Graduation season is a upon us! If you are celebrating someone special this year and need help with gift ideas, I got you covered!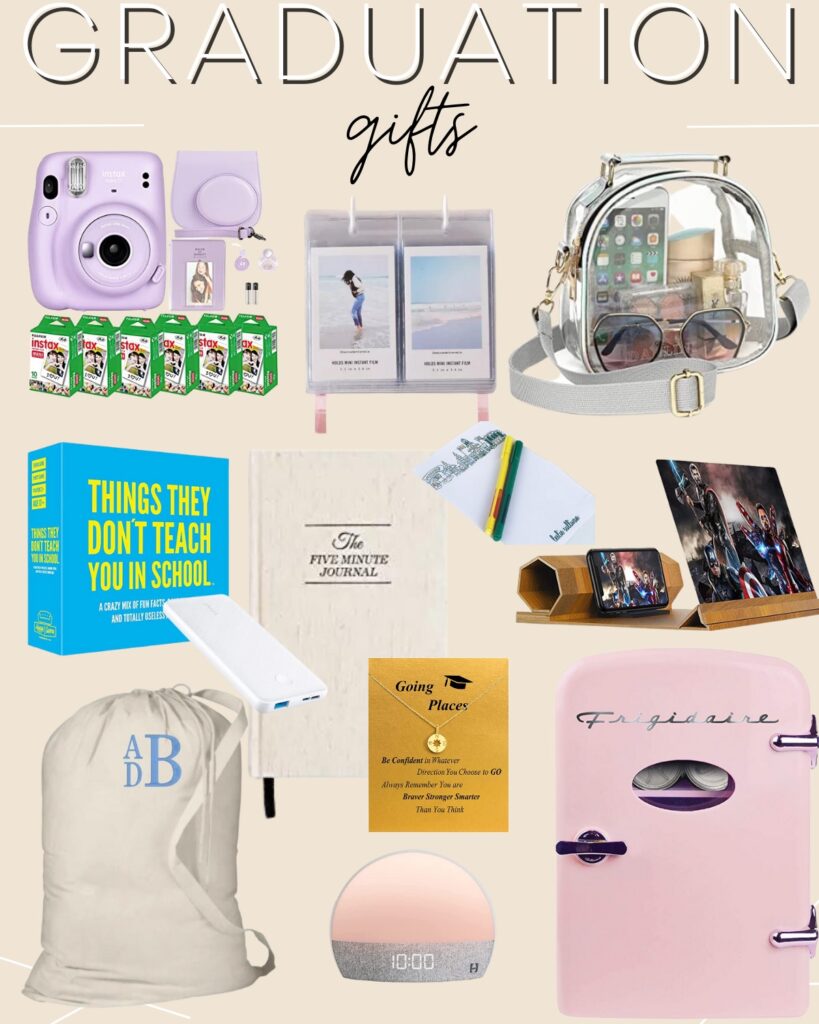 Honestly, you can never go wrong with gifting cash but if you wanted to add something fun to the gift, here are a few ideas!
Monogrammed Laundry Bag – For hauling their laundry in style to and from the laundry room or home lol!
Hatch Alarm – A gentle wake up call for the new college student.
Instax Mini Camera & Acrylic Album– A fun way for them to capture all the memories of their college years!
Portable Charger– Because everyone needs a portable charger especially a student running from class to class.
Screen Magnifier – A mini projector for a phone! Maybe they'll use it productively or maybe they'll use it to watch Tik Tok videos with their new dorm roomie 🙂 Either way it's a great gift idea!
Stadium Purse – For game days or future concerts! I love this one because you can change the strap out for other colors.
Five Minute Journal – Life moves extremely fast. Here's a gentle reminder for the new college student to take a minute to self reflect, practice gratitude and plan out how they will conquer their weekly challenges.
Going Places Necklace – a small but nice reminder they can wear everyday!
Things They Don't Teach You In School Trivia Game– a fun trivia game they can learn from.
Portable Fridge – But make it pink! They can keep their favorite drinks, snacks and even skincare bedside!
Personalized Stationary – You can personalize by school.
Money Balloon – Give the gift of cash in the most fun way!
Shop these gifts:

One of my nieces will be attending Fresno State this Fall and one of our best friends daughters will be heading to Baylor so I made some specific gift guides for those schools! Even though I'm sharing items for these specific schools, everything you see here is also offered for other schools. Just click on the items at the bottom of the post and you can see all of the different ones offered.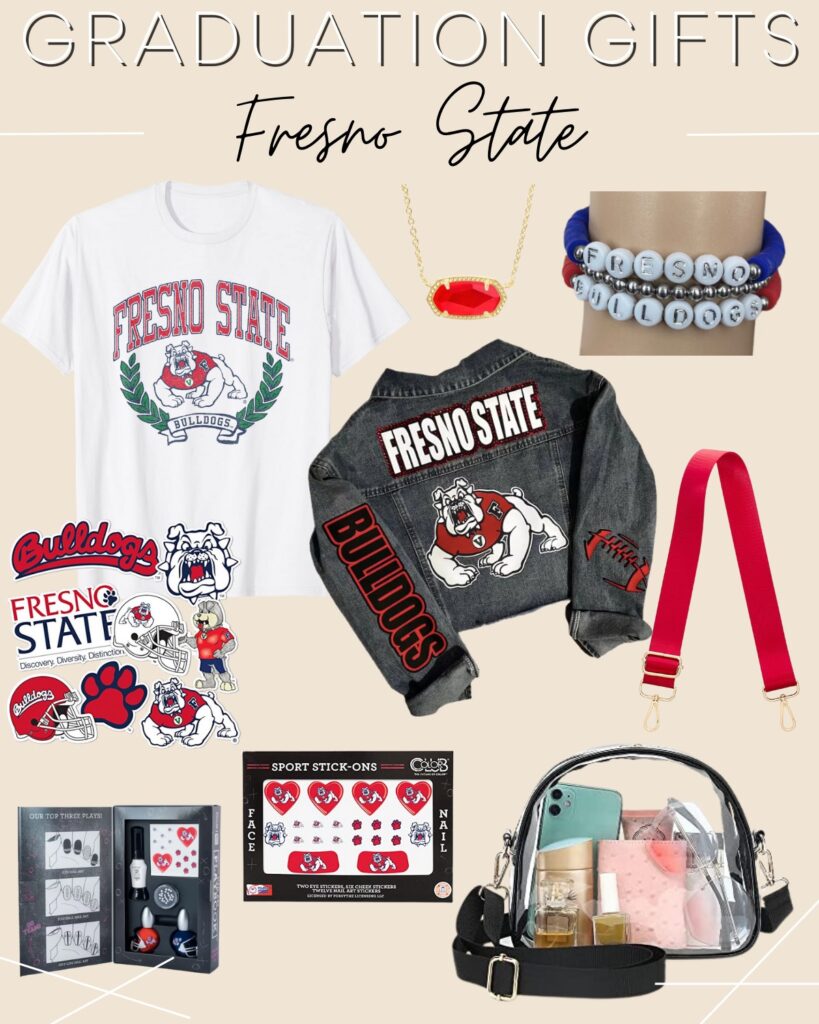 Shop these gifts: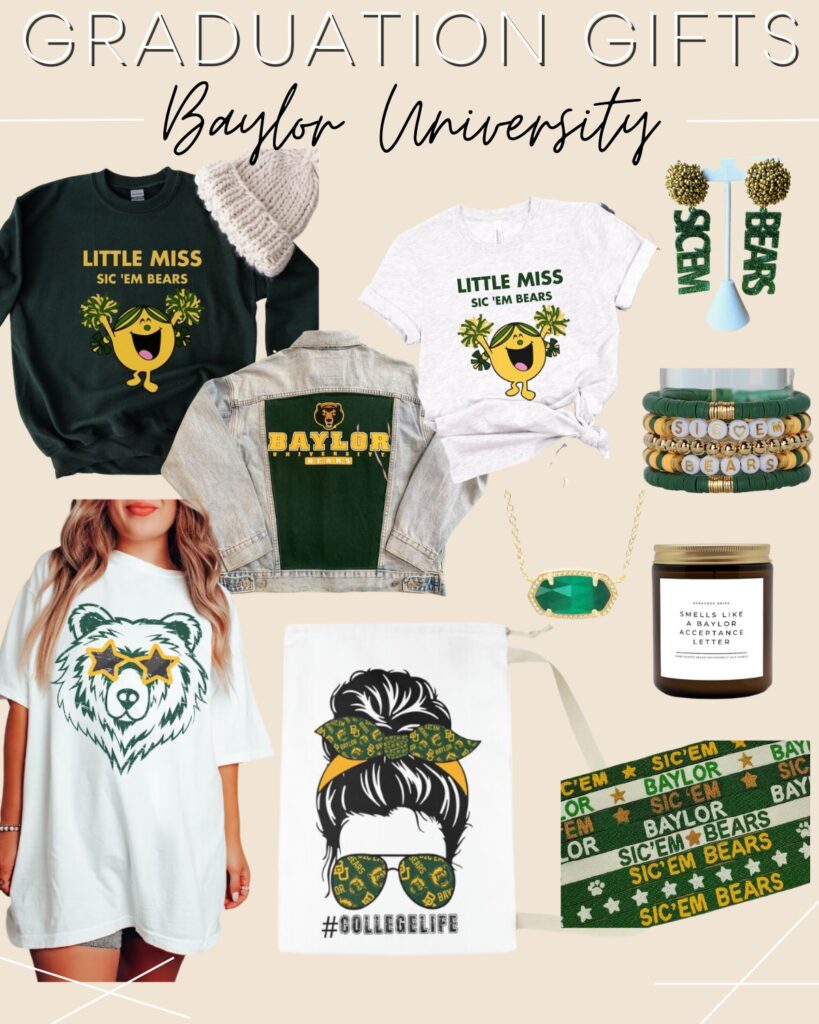 Shop these gifts: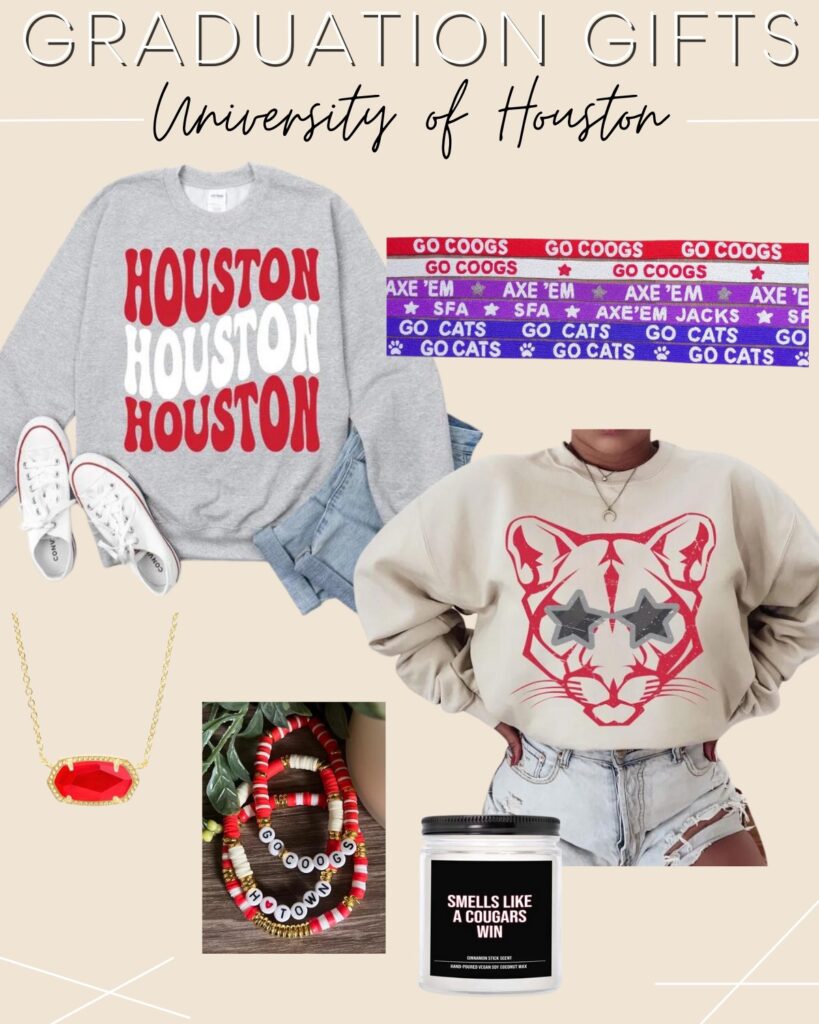 Shop these gifts:

I hope this post helps you shop for your celebrant!
xx, Roselyn