I've been trying to be better about printing out pictures and photo albums and as I was going through all of our pictures from December I realized I never shared the details about sisters birthday celebration!
**updated with no emojis covering her sweet face!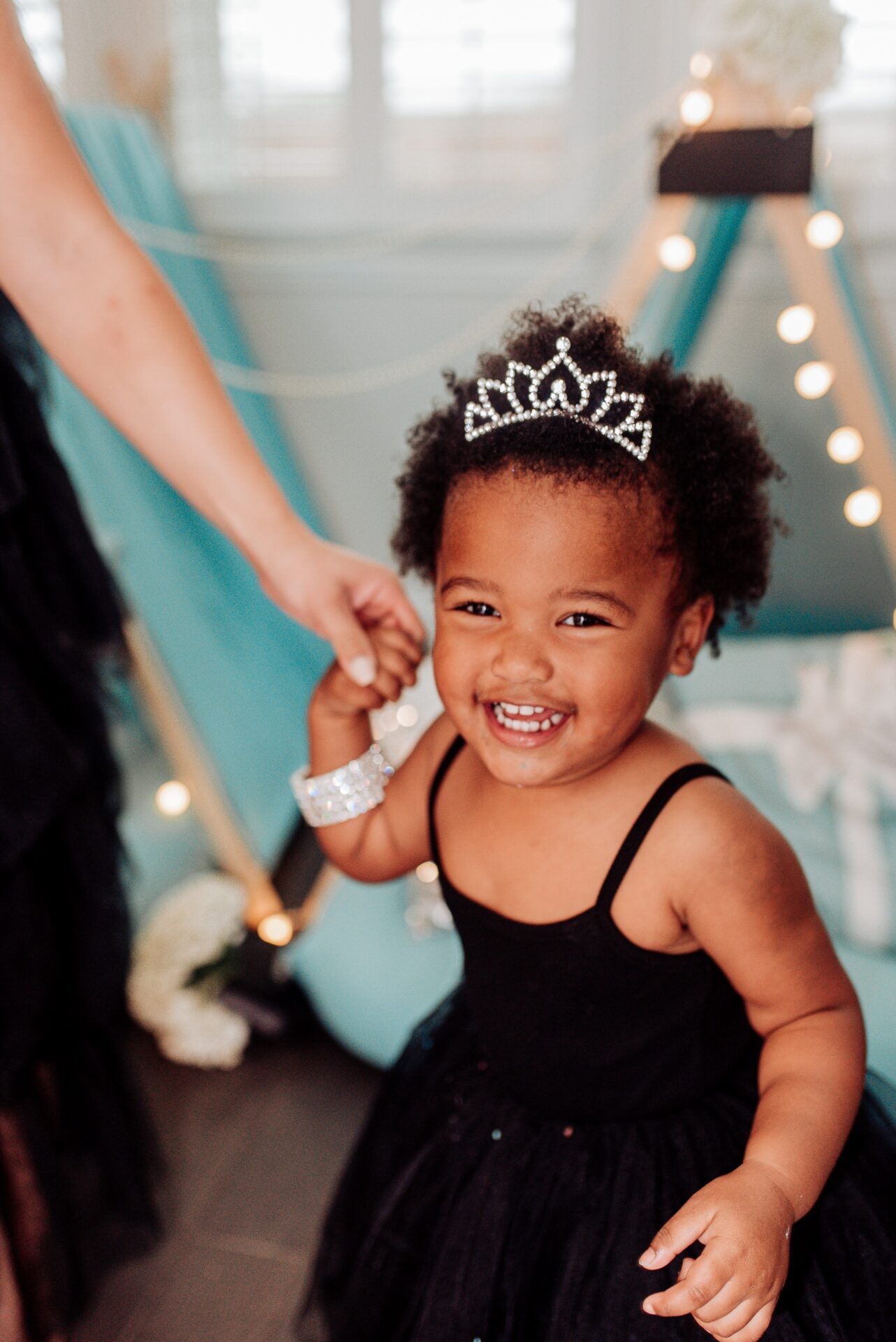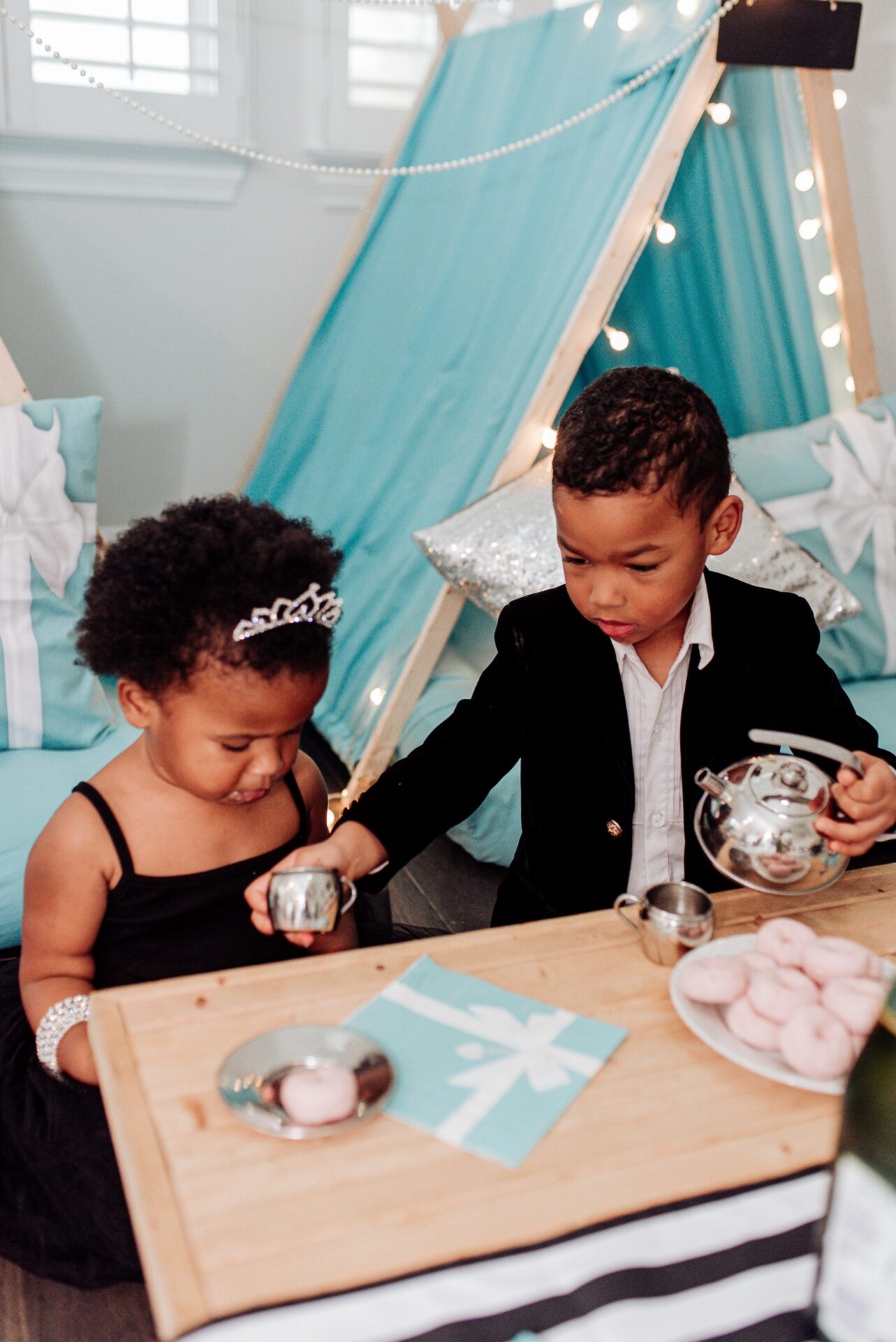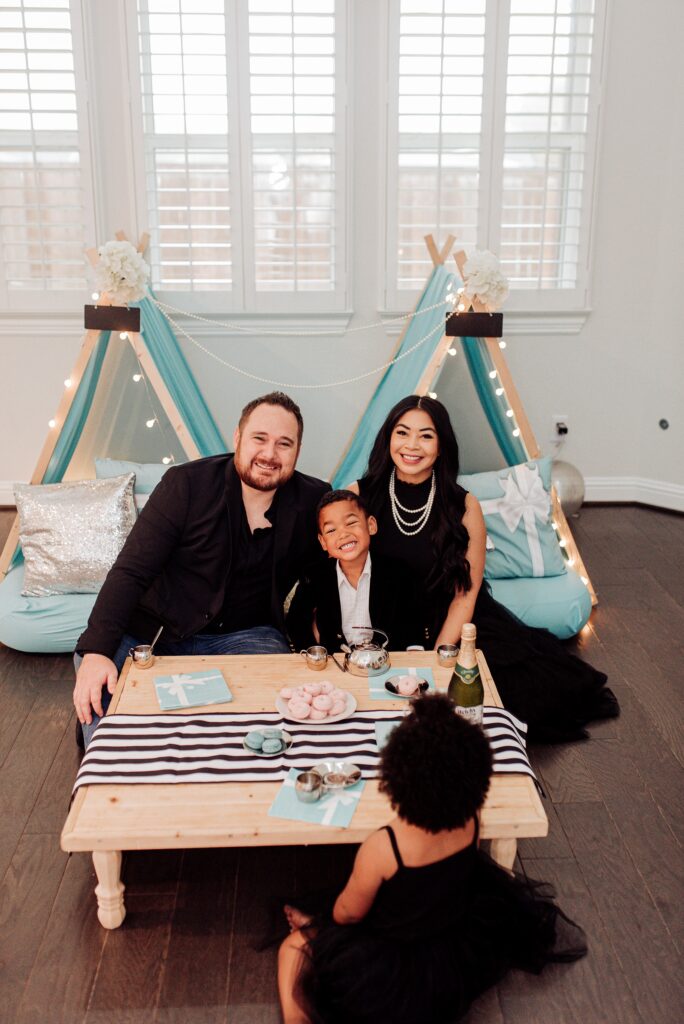 We were so happy to be able to have sister home just in time for Thanksgiving and for her 2nd birthday! We had planned to just do a little dinner with Brandon's family since we were flying out to California the day after her birthday but I I also wanted to make it really special since it was our first birthday with her!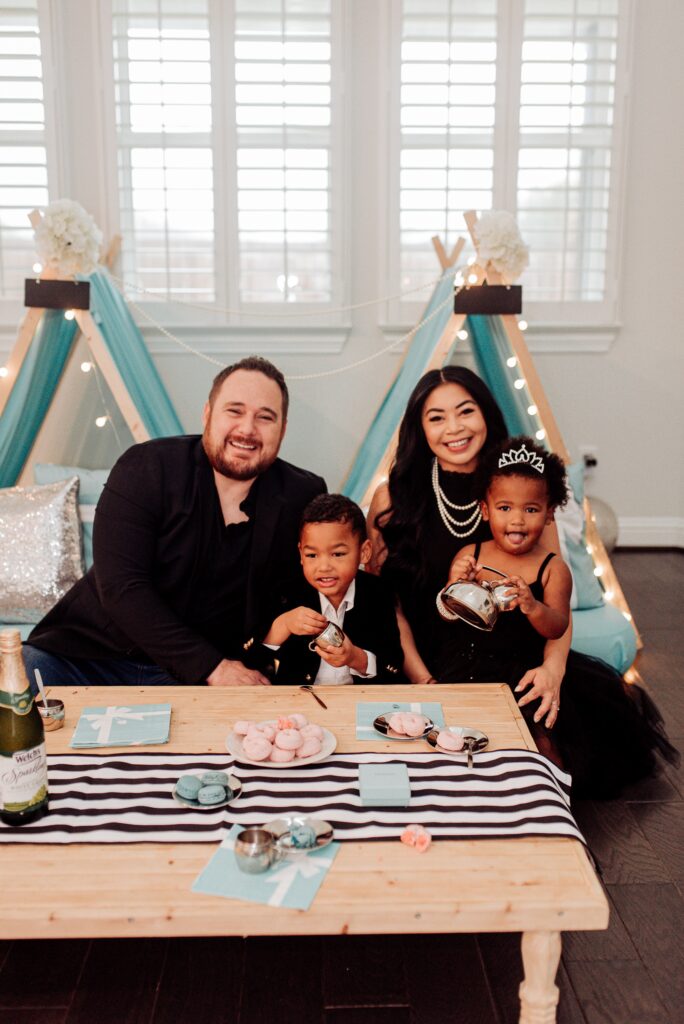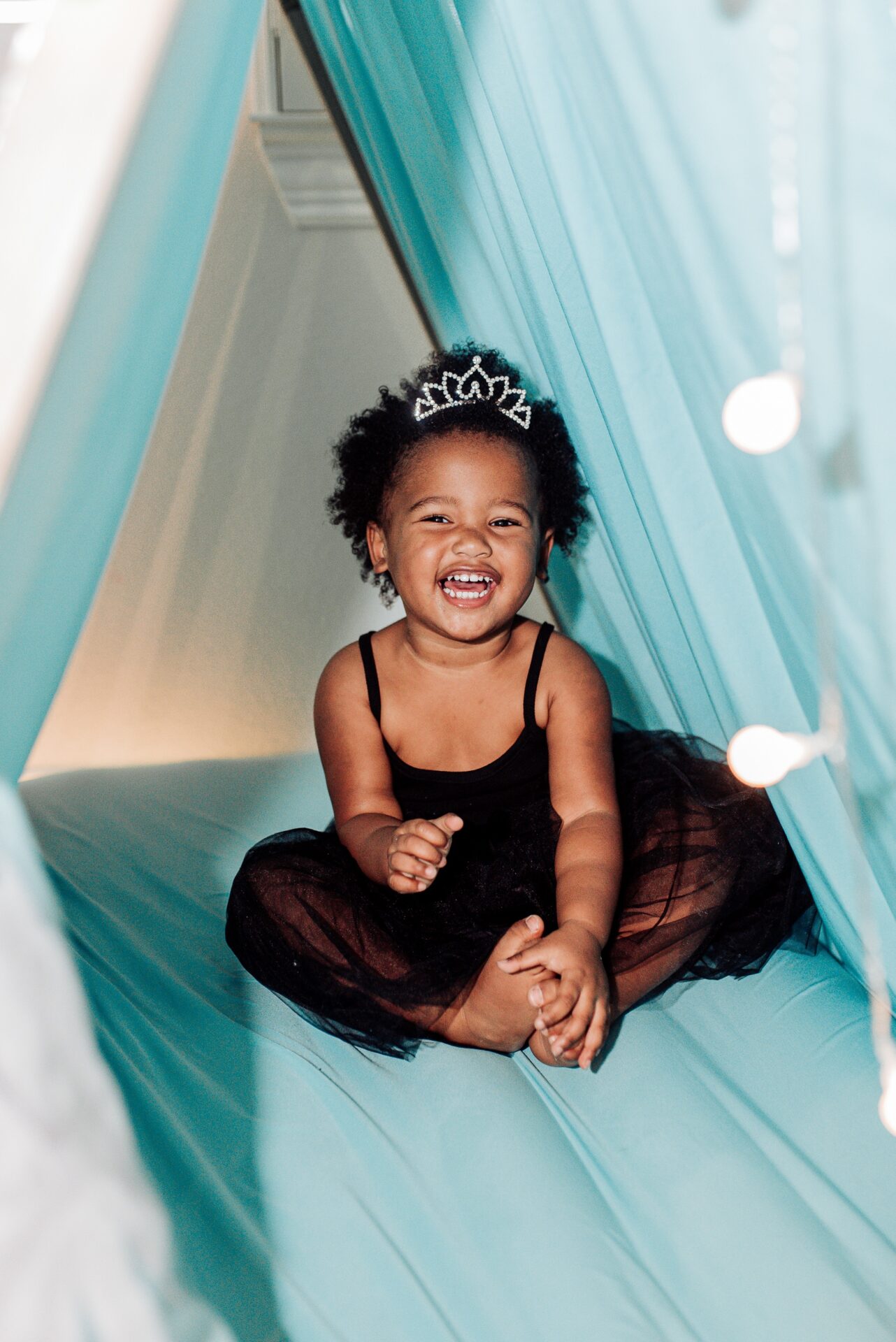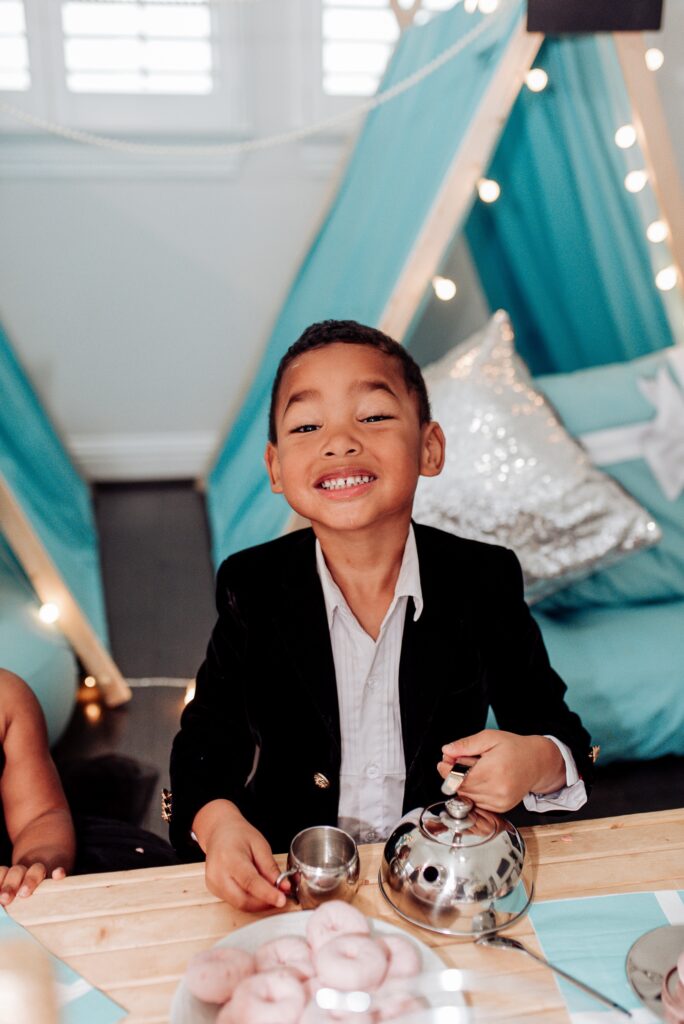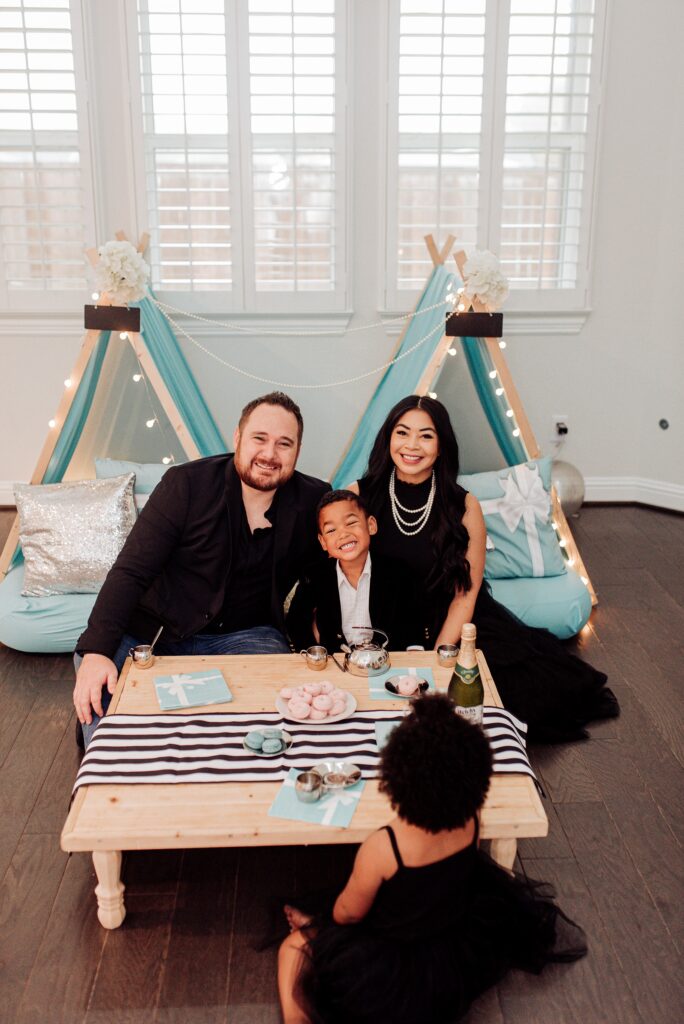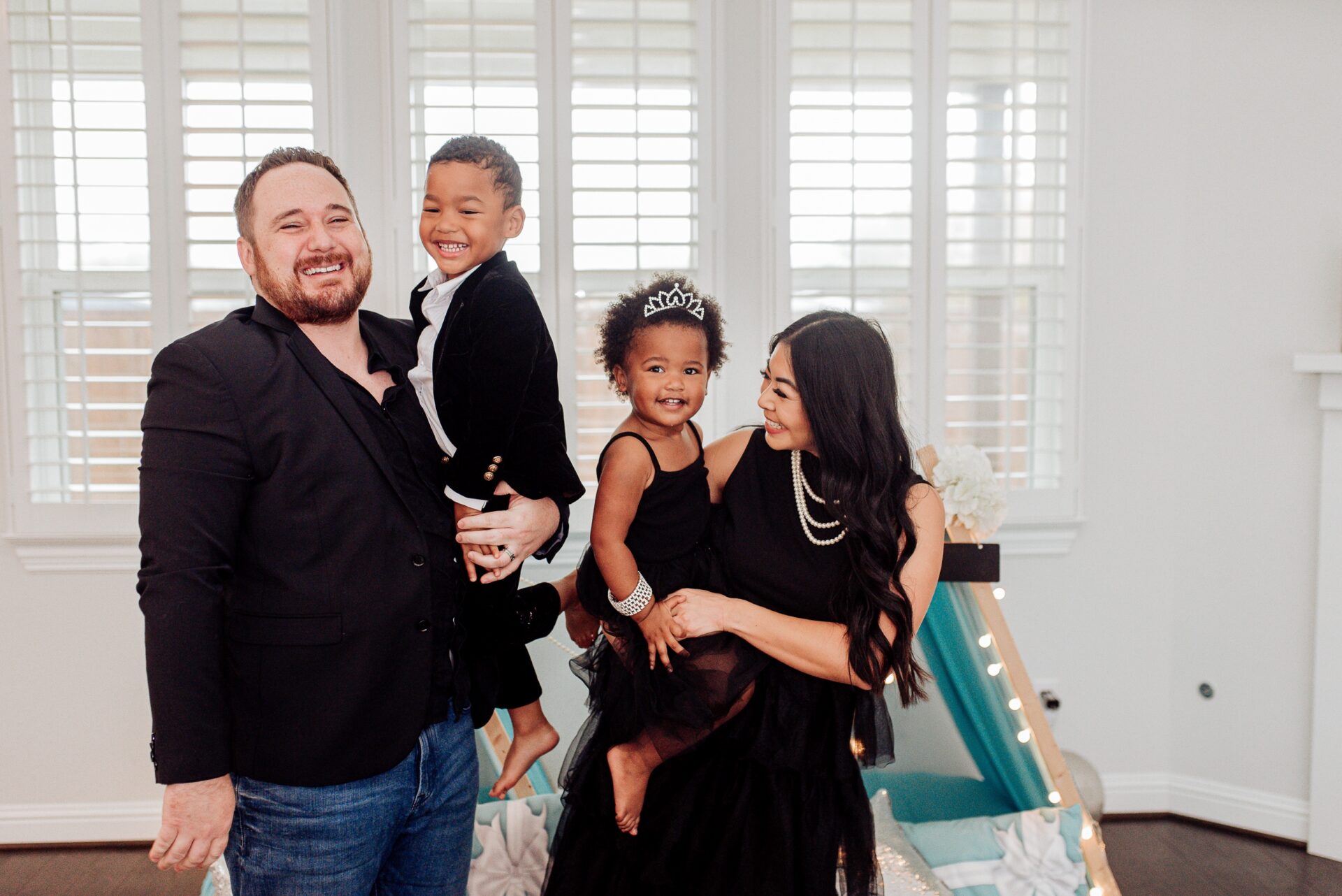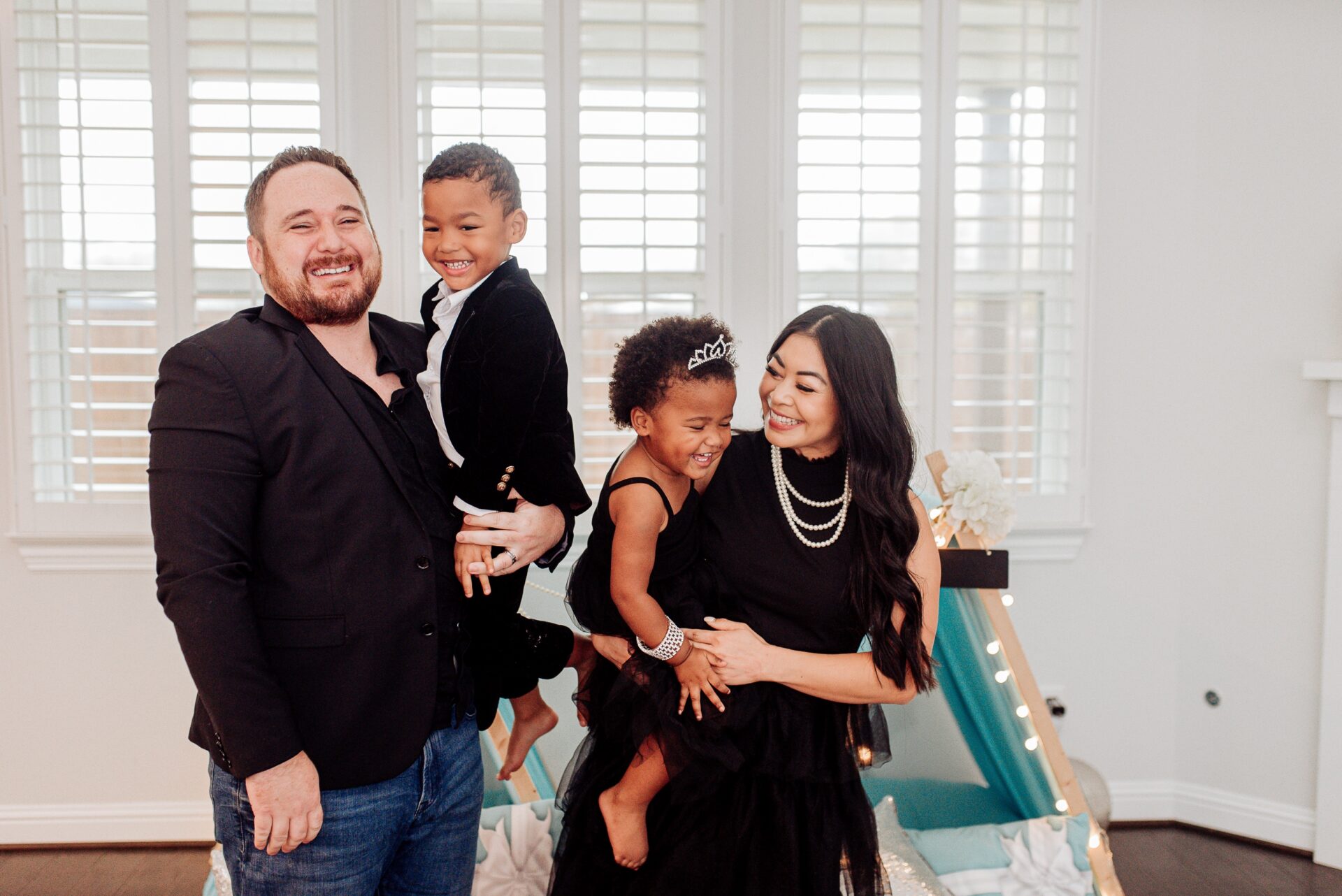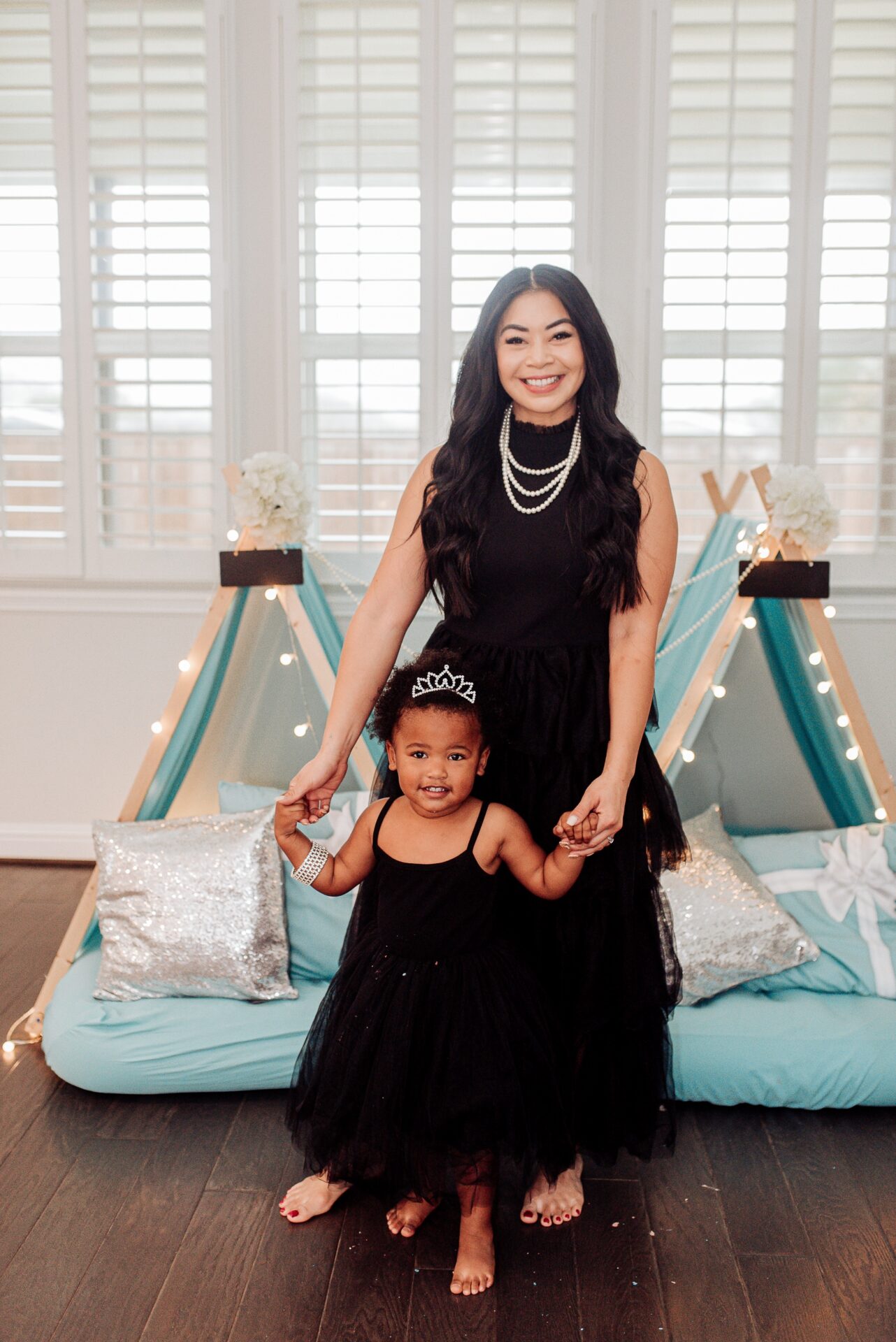 So thankful for Slumber Tents for the cutest set up! They have a ton of different themes and can set up for slumber parties, big and small. We had them set up two tents for sister and Landon. They also provided the mini table for our tea party. I was messaging back and forth with them and I mentioned I was doing a Tiffany's theme and they were so sweet to get the added touches last minute to make it really special. The sequins pillows and pearls really did the trick! You can check out their Instagram here.
Toddler Towns set up the soft play area in our (empty) dining room and both of the kids went crazy over it! They also have a ton of different colors and set up options as well. Be sure to check them out on Instagram.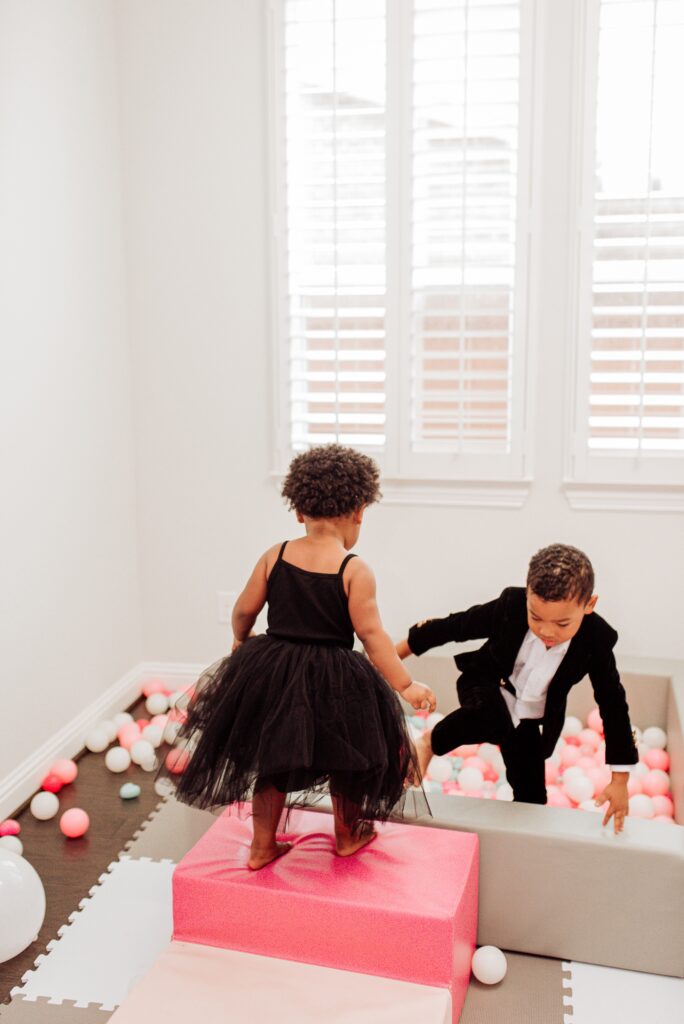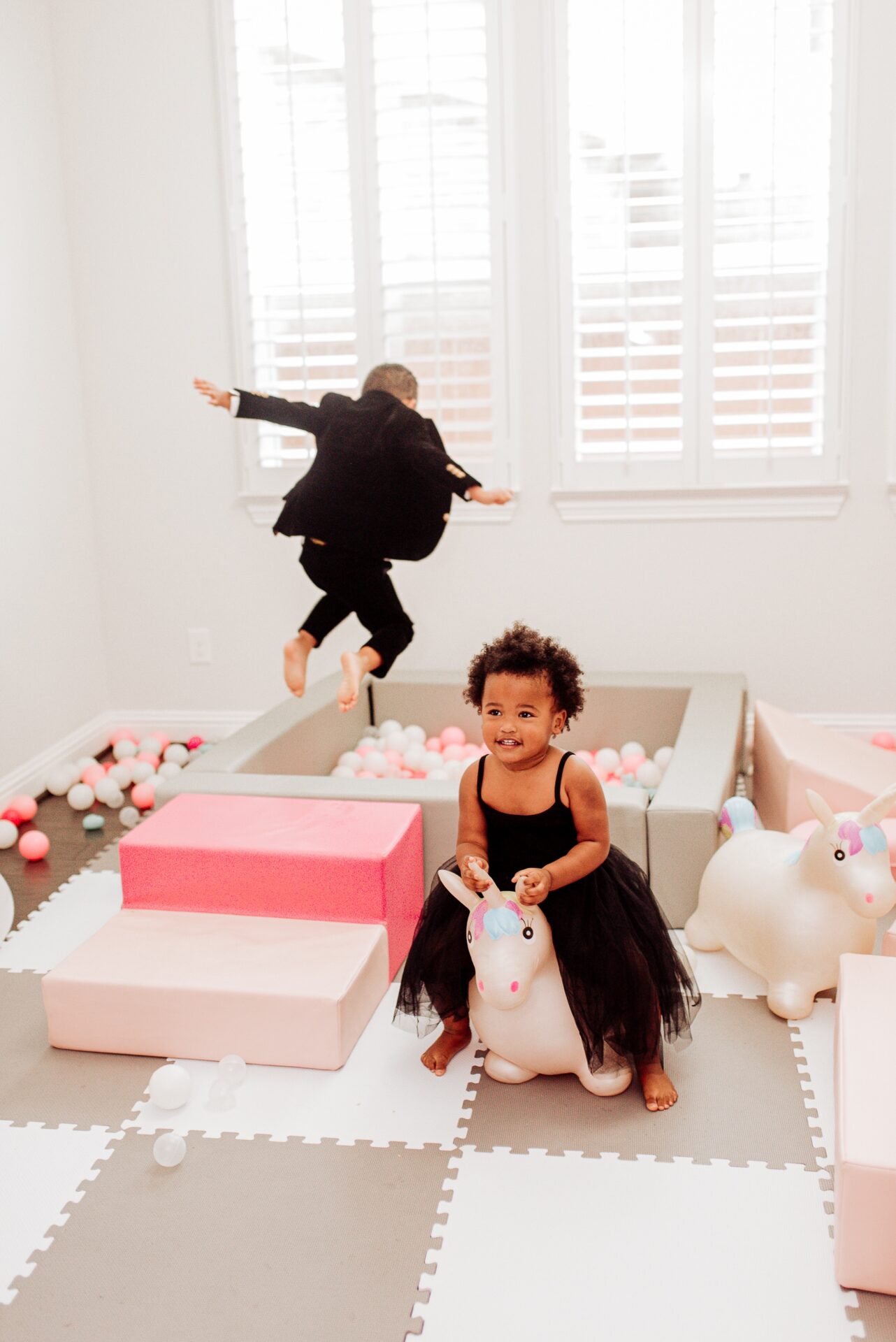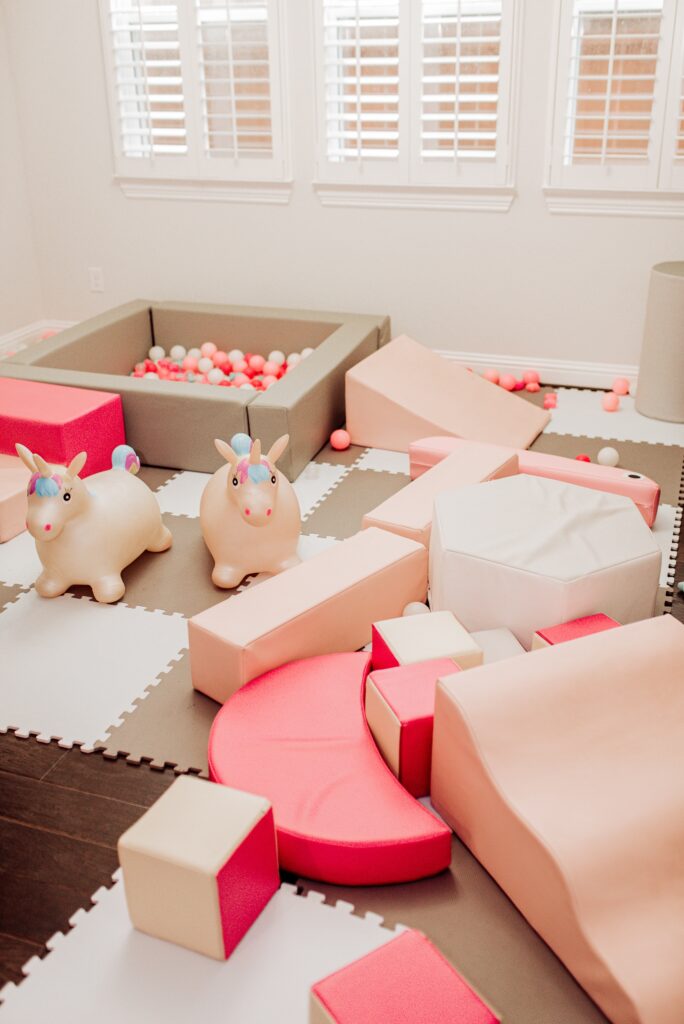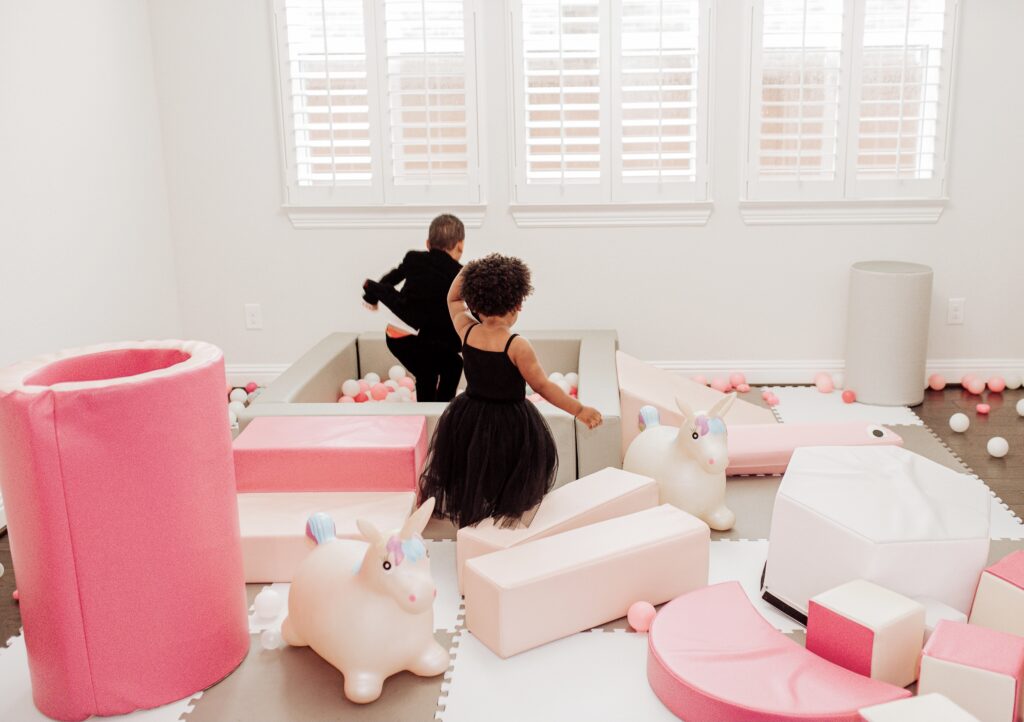 I love this last picture because sister is sitting pretty smiling like a princess and Landon is doing a high jump into the ball pit LOL. If this photo doesn't describe their personalities I don't know what will!
Sisters celebration ended up being just us 4 but it was perfect. A mini tea party with macaroons and donuts. Then the kids played all day with Toddler Towns set up. We ended the night eating popcorn and watching movies in the living as the kids enjoyed their tent set up.
I can't wait to share these pictures without sisters face covered because she is smiling so big in all of them! If you are in the Houston area and are looking to make your little ones celebration extra special I highly recommend Slumber Tents and Toddler Towns!
Sister's Dress | My Dress | Pearl Necklace | Landon's Suit | Silver Tea Set | Sister's Tiara | Table Runner
Actually the bracelet sister is wearing is the one I wore on our wedding day! 🙂 🙂

Shop items featured in this post: